A Very Merry Farmhouse Christmas Kitchen
What I love about Christmas is decorating, and the family of course! Here is how I decorated my farmhouse kitchen for the holidays!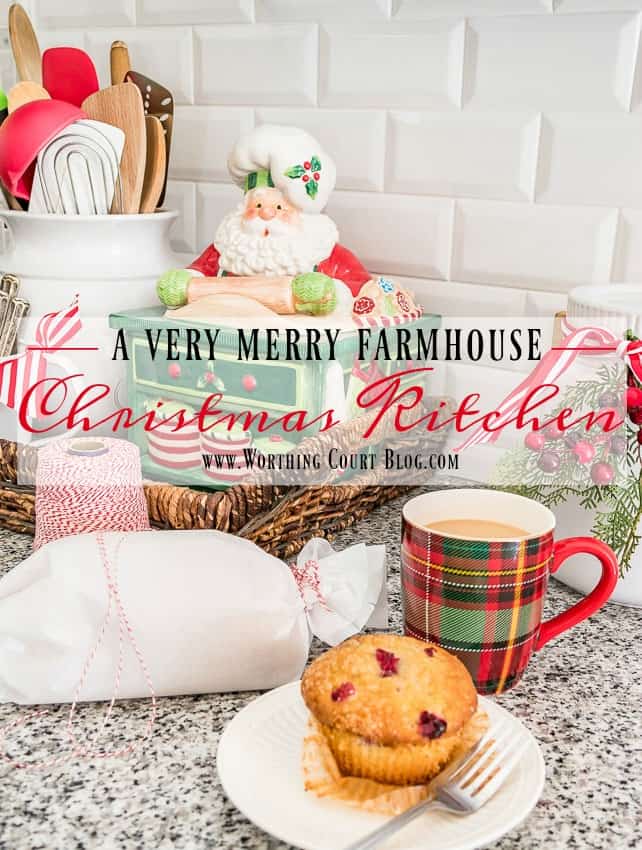 Pin
Welcome to my Very Merry Christmas farmhouse kitchen – the heart of Worthing Court!  I think I had more fun decorating my kitchen this year than I ever, ever have in the past.  I did some thinking about why I felt that way and I decided it was because I allowed myself to return to my Christmas roots this year.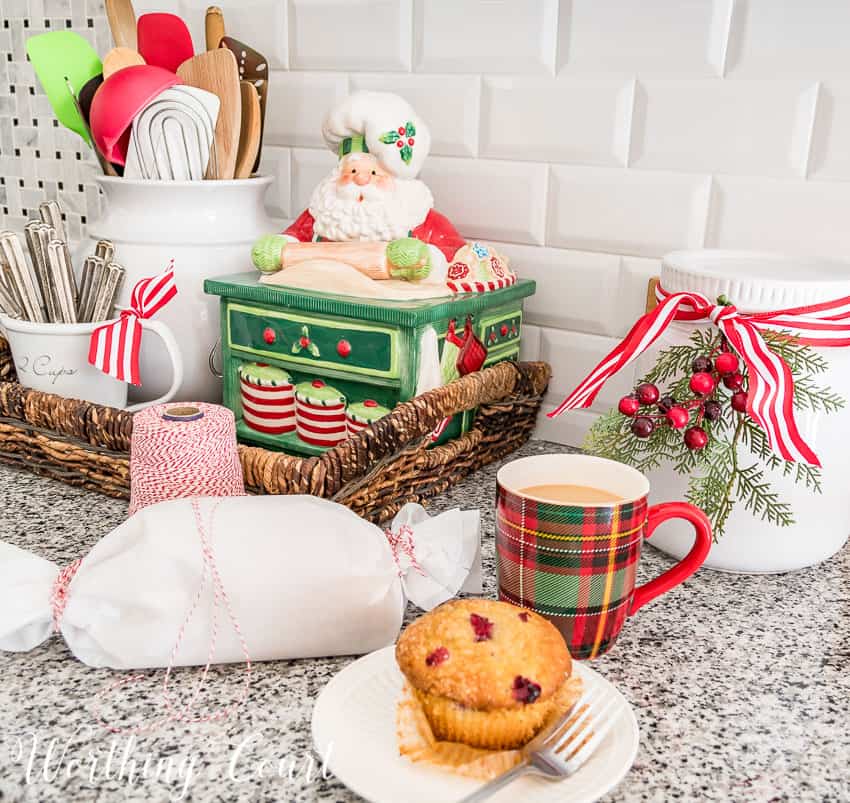 Pin
You see, in recent years, I think that I've tried to force my Christmas to be something that isn't me.  I felt like I had to get rid of my traditional, well loved, Christmas decorations and replace them with something new.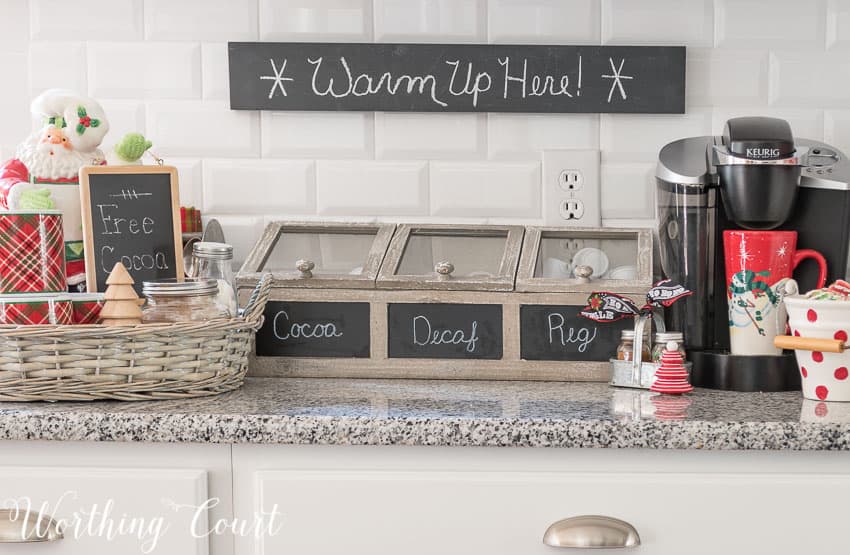 Pin
To be totally transparent – I thought that I would no longer be a cool blogger if I used any of the Christmas items that I've collected over the years, such as my vintage Fitz & Floyd Santa cookie jar and Santa chalkboard holder.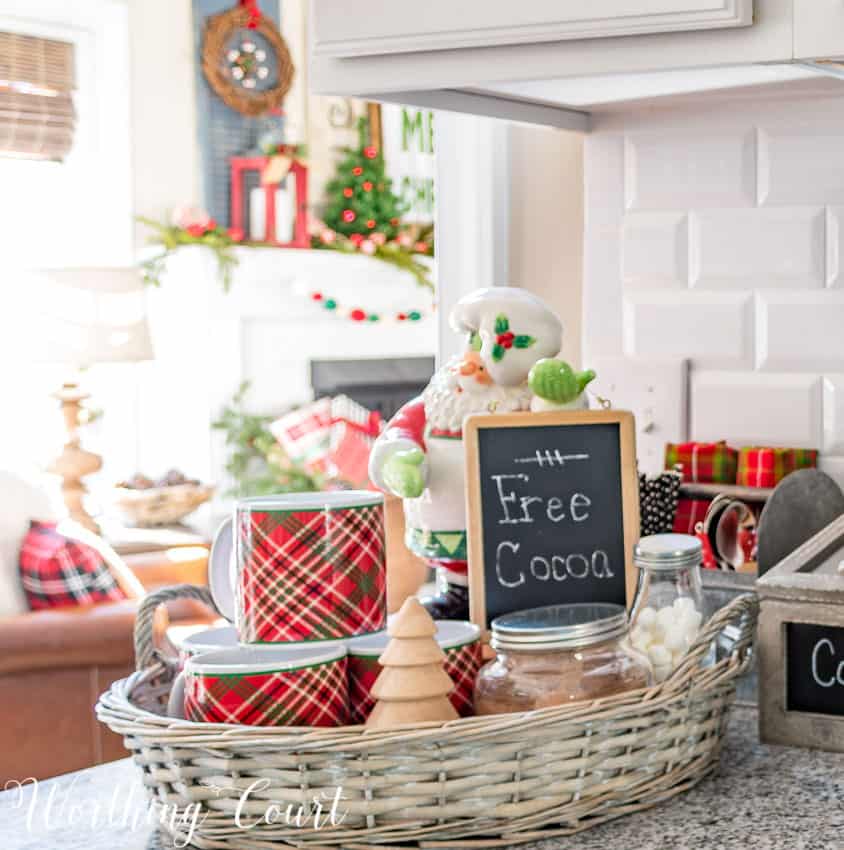 Pin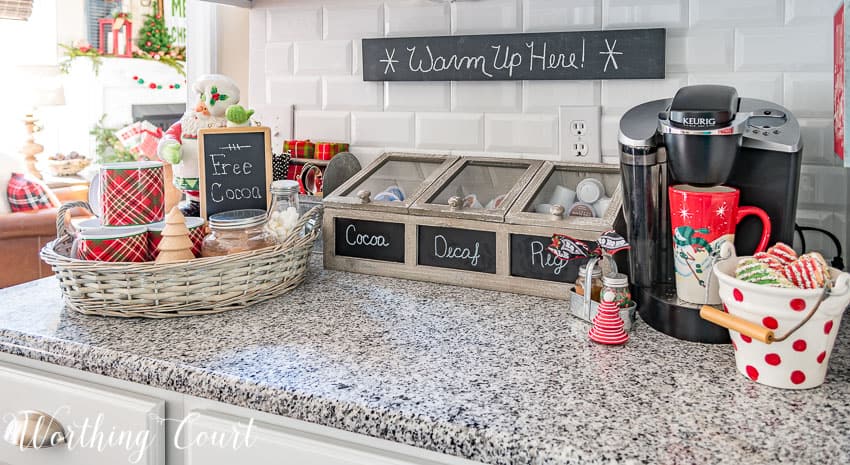 Pin
I moved myself away from my much loved, collected Christmas decorations for the last several years.  So, I started using oversize, glittery, over the top tree ornaments.  I no longer used my traditional Christmas green anything and thought that I could only use the newest shade of soft lime green.  People stopped setting up Christmas villages, so I thought that I would appear old fashioned if I put any of ours on display.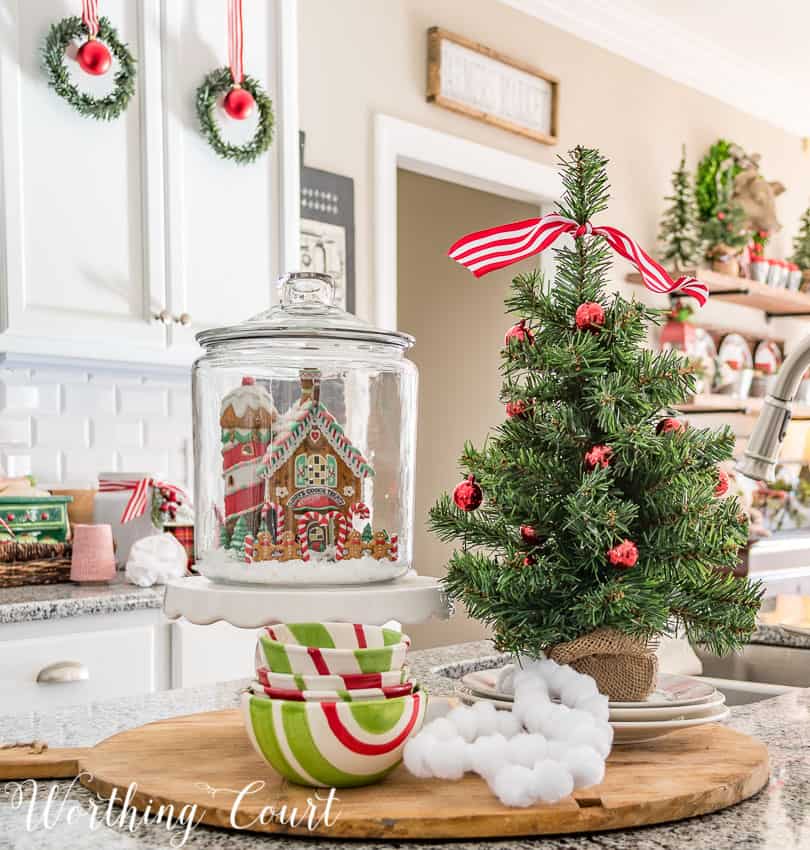 Pin
Last year, I banned red and green almost completely and went with mostly neutral Christmas decorations.  Don't get me wrong – I adore neutral Christmas decorations and I thought what I had done was beautiful, but it wasn't me and it wasn't what represents Christmas to my family.  I could see it in their eyes and I could hear it in their voices.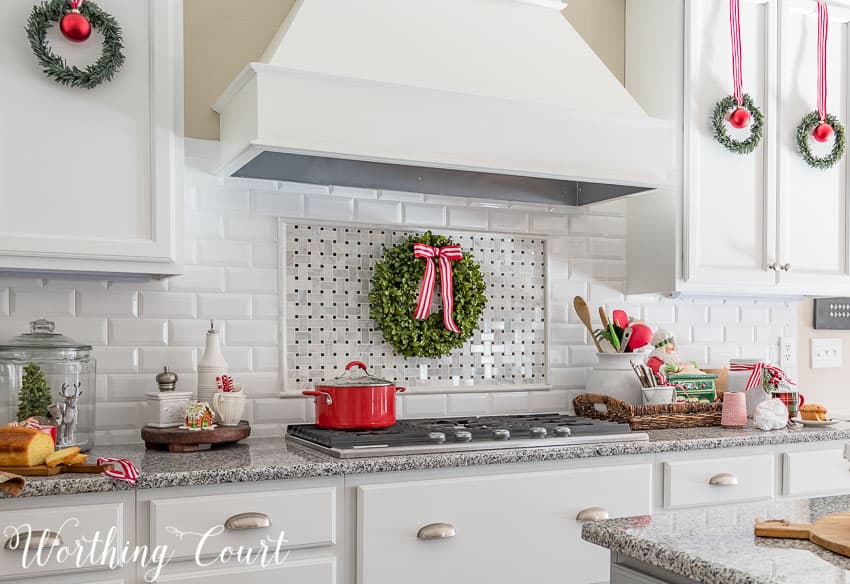 Pin
You know what I found out?  I was wrong.  So wrong.  In trying to keep up with what everyone else was doing, I had managed to remove much of the magic of Christmas from my home.  Our house felt more like a storefront than our own home.  It even seemed like some of the excitement was gone.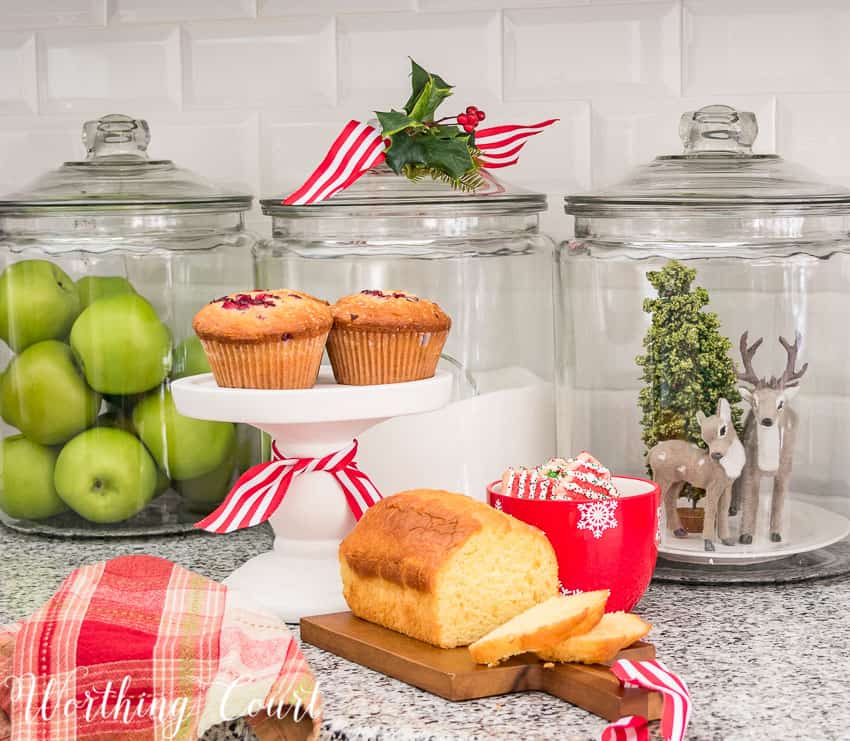 Pin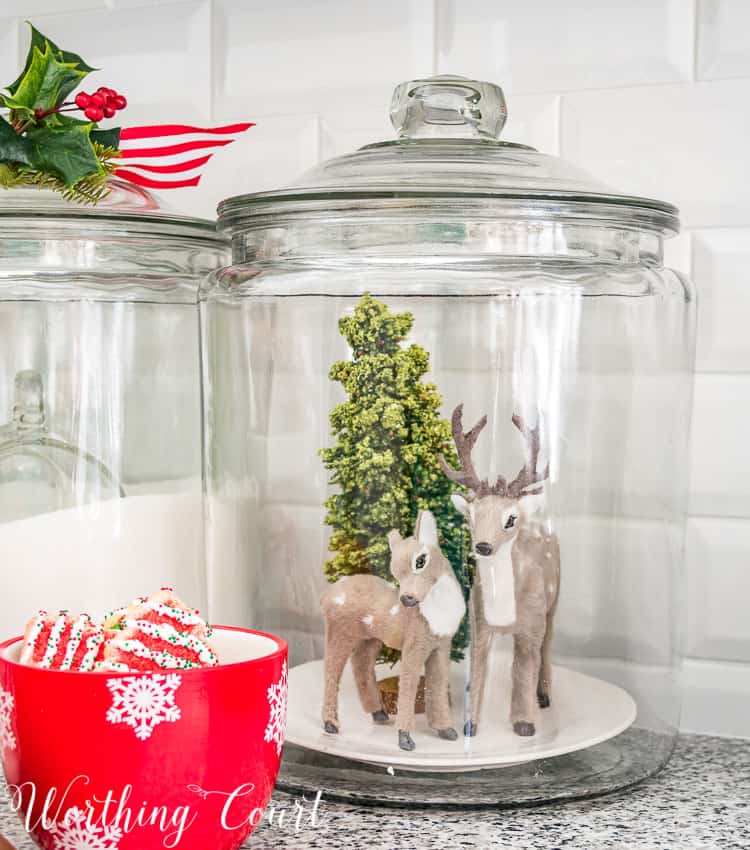 Pin
So this year, out came the red!  And out came the green!  I pulled out some of those collected Christmas treasures that had been relegated to a box in the back of the attic.  In a way, I felt like I had come home again for Christmas!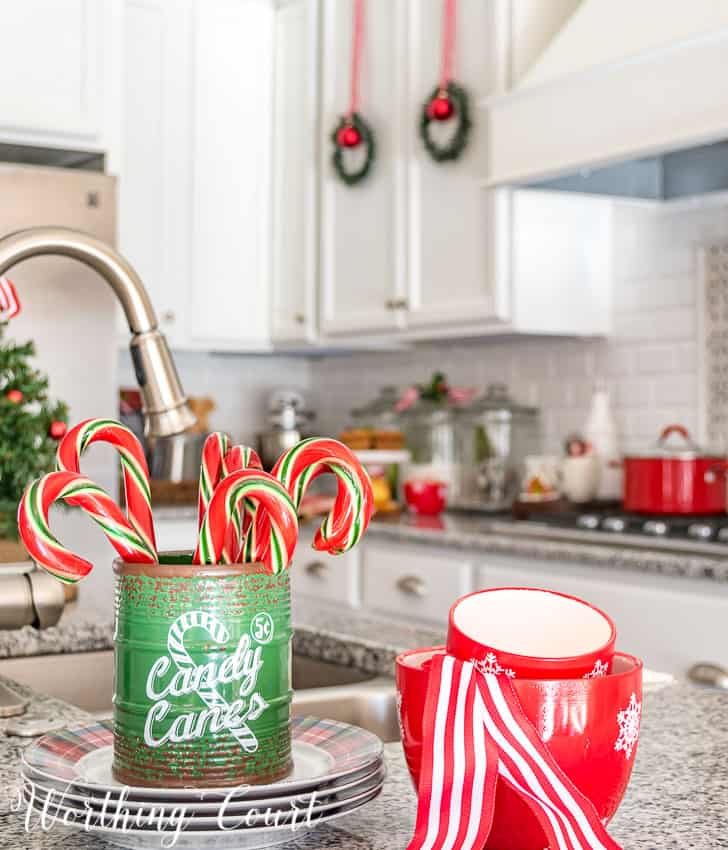 Pin
And, my sweet Pookie gave me the ultimate compliment a few days ago, when out of the blue, while walking through the house, he said, "You know what?  I don't want to see Christmas come to an end.  It makes me sad to see all of the pretty Christmas decorations put away.  I love our house this year.".  Thank you, Pookie.  You have no idea how your words filled my heart!  Not because Christmas is all about the decorations or all about the gifts.  It totally isn't!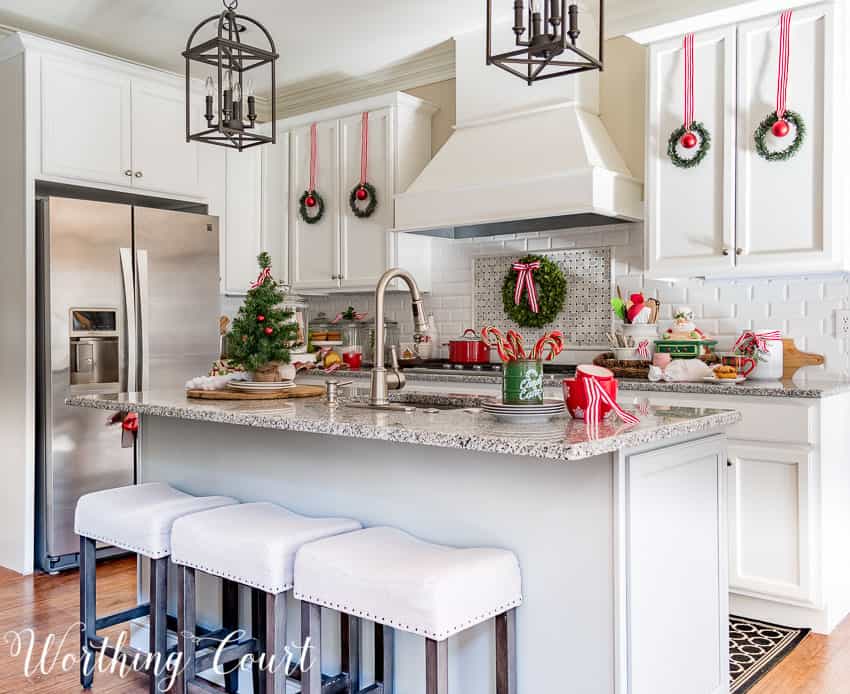 Pin
Christmas is about the greatest gift to all mankind – a Sweet Babe, born in a lowly stable.  He who is the King of Kings and Lord of Lords and who came to take the sins of the world away!  From my heart to yours, I wish you and yours the Merriest of Christmases, my friends!
Sharing at THESE great parties!