Get The Look: How To Mix Rustic And Glam For Christmas
Do you love a bit of rustic, homey style at Christmas?  How about a bit of sparkle and glam?  These tips will show you how to mix the two styles and enjoy them both for the holidays!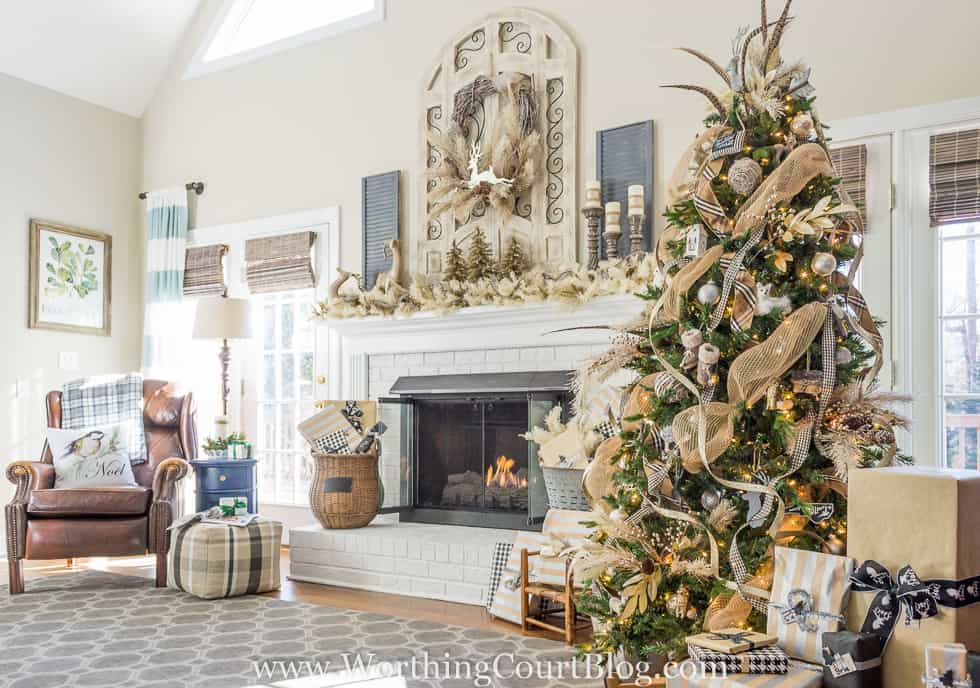 Pin
It never fails.  Every Christmas when I pull out my storage bins, I ooh and aah over favorite sparkly pieces and favorite rustic pieces that I've collected over the years.  I don't care for holiday decorating with nothing but all glitter or all glam.  Nor do I want a totally rustic look in my home at Christmas.  I don't like having to choose between one or the other, so I decided to use them both!  Let me show you how easy it is to mix the two styles together and still wind up with that welcoming, memory making, homey Christmas that we all crave.
DETERMINE WHICH PIECES IT IS THAT YOU'RE TRYING TO USE TOGETHER
Go through your Christmas decorations and pull out only your favorite pieces – ornaments, decorative items, tableware – anything Christmas that you love.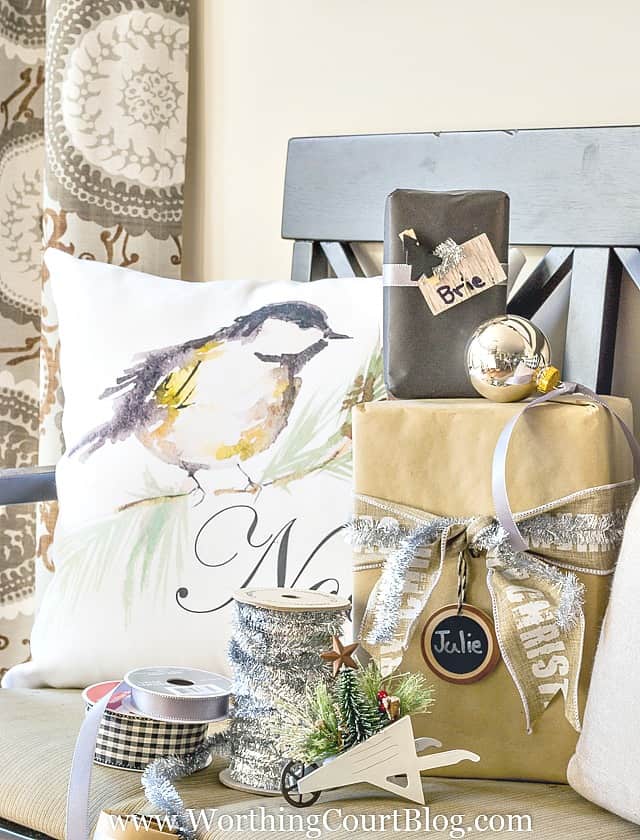 Pin
SELECT A MAIN BASE COLOR
Thoughtfully examine the pieces that you've chosen and determine a main color that would work well with all of them.  That will become your base color.  Perhaps you've chosen pieces that have a lot or just a little bit of red in them, then red will be your main color.  Or perhaps you have many different colors with no real theme – in that case I would use a neutral as my base color.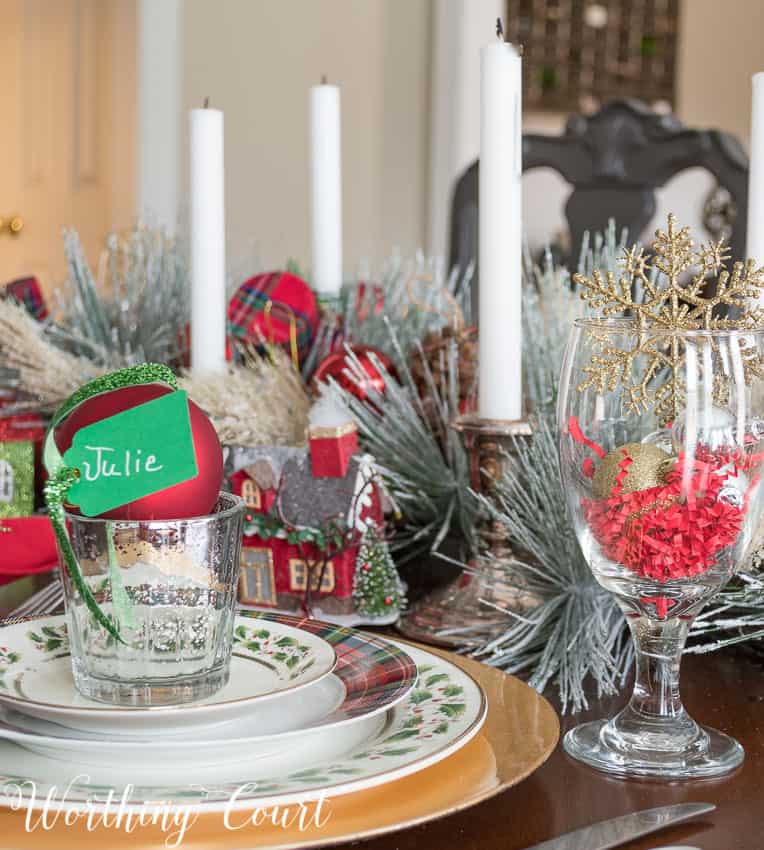 Pin
USE PIECES THAT ARE BOTH SPARKLY AND PIECES THAT HAVE A ROUGHER FINISH
Make sure that you include decor pieces that are sparkly or shiny along with pieces that don't have a smooth, polished finish.  Think sparkly glitter next to warm wood.  Or mercury glass next to burlap.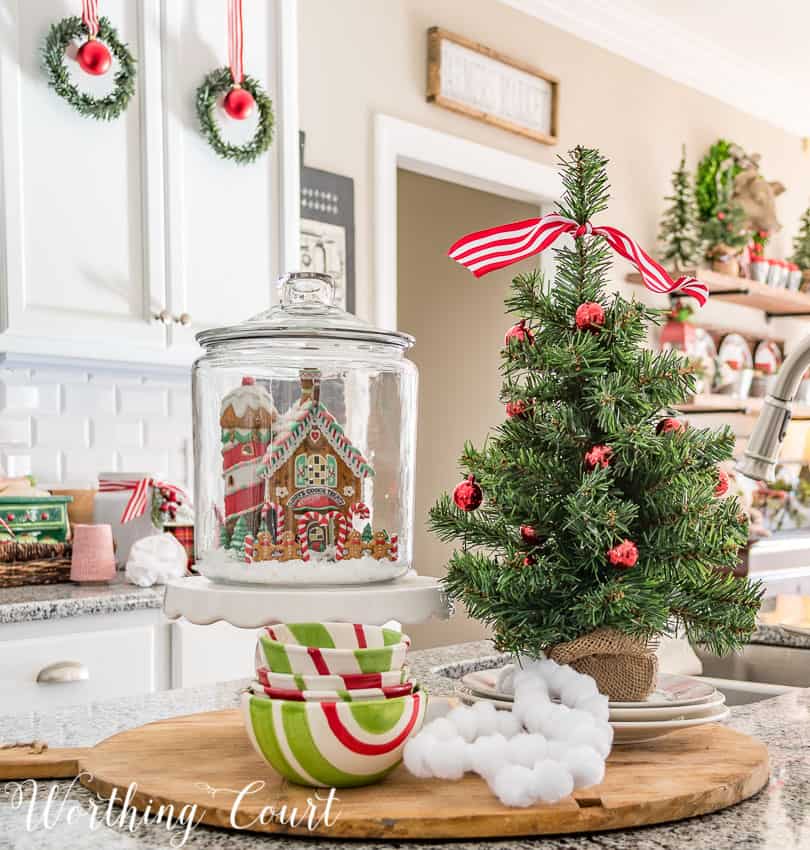 Pin
INCLUDE SOMETHING VINTAGE
The base of your Christmas tree is an easy spot to add larger vintage items.  Here I've included a rusty, crusty vintage olive bucket and a small chair that has been in my family for several generations.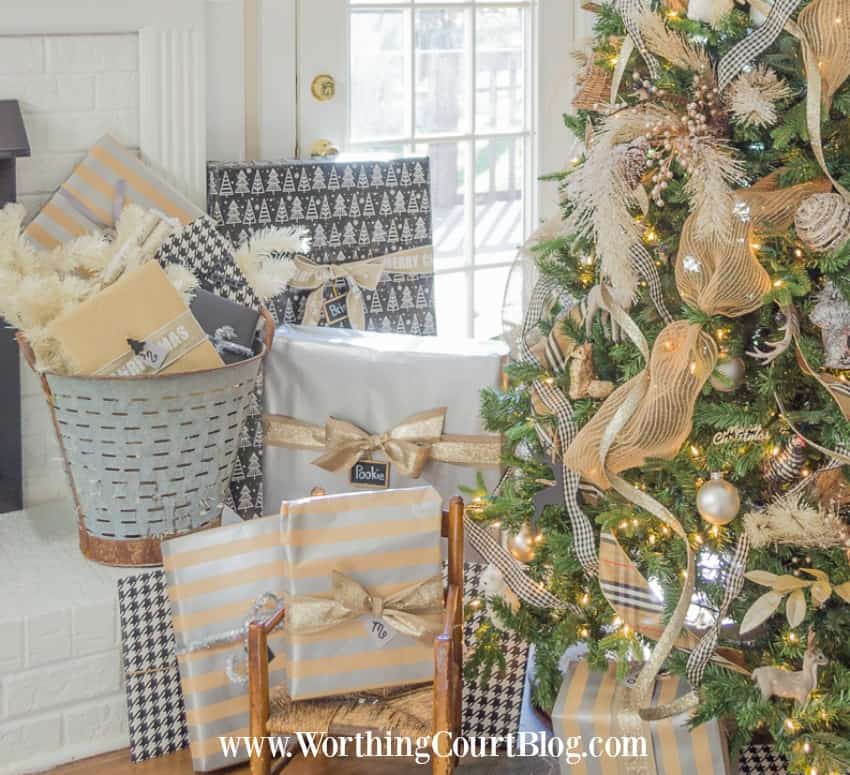 Pin
INCLUDE SOMETHING FROM NATURE
You can never ever go wrong adding natural items to your Christmas decor.  They mix well with any style, plus items from nature add an element of "authenticity" like nothing else can. These items can really transform a room.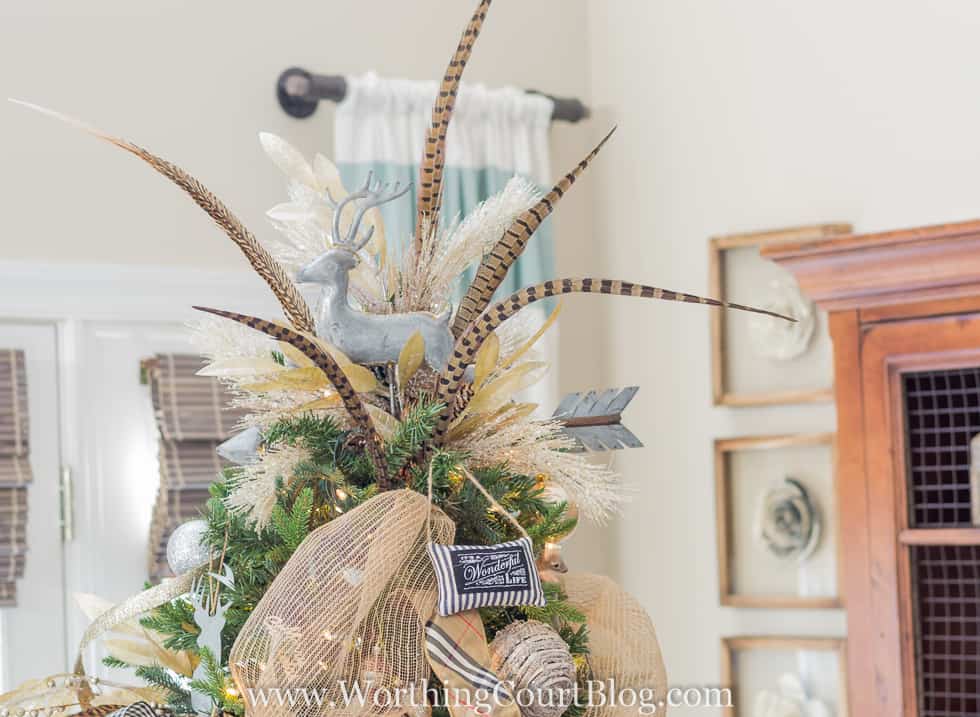 Pin
If you love the look of all those beautiful designer Christmas trees that you see in stores or if you just plain old need some help with tackling your Christmas tree, you'll find this post very useful!  The style of tree used as an example in this post may not be yours, but all of the directions apply no matter what finished look you want.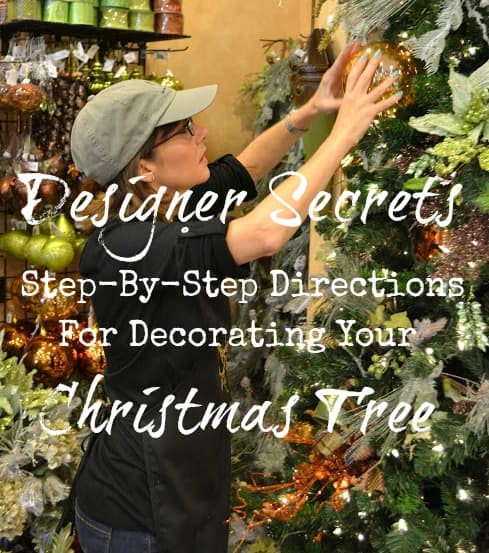 Pin
I hope you have enjoyed all my rustic and glam for Christmas tips!