Style Showcase 44 | An Early Fall Centerpiece, Fall Porch Ideas, Fall Hydrangea Decorating & More!
Welcome to the Style Showcase, your weekly digest for home decor inspiration!
I think you're going to love this week's Showcase. We're starting to see a little fall creep in and that's a good thing! We're sharing an early fall centerpiece, fall porch ideas, fall decorating with dried hydrangeas, tips for decorating with fall flowers and wreaths, how to add string lights to a deck and a diy artichoke print project.
When will you be starting your fall decorating? I'm happy to report that I'm almost completely finished with mine and we sure are enjoying it while we dream of cooler temps and low humidity!
Enjoy the Showcase!
Worthing Court | Late Summer – Early Fall Centerpiece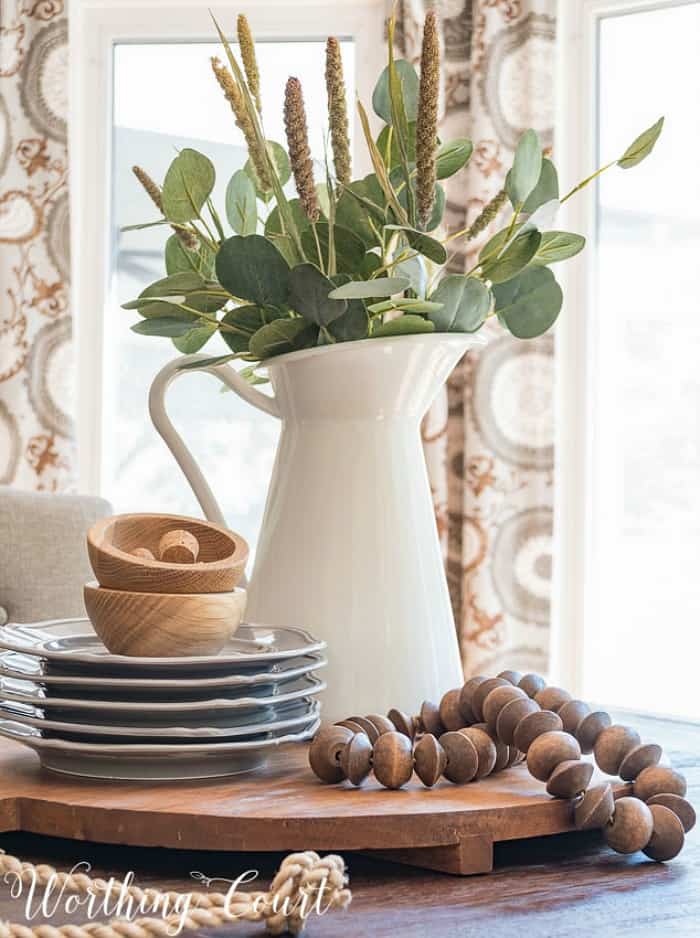 Fox Hollow Cottage | Fall Porch Ideas To Get You Excited For Autumn
Sand & Sisal | Easy Fall Decorating Ideas With Dried Hydrangeas
Shabbyfufu | Trends & Tips For Fall Flowers & Wreaths
Southern Hospitality | How To Add String Lights To The Deck
Town & Country Living | DIY Artichoke Print Project