Welcome to the Style Showcase, your weekly digest for home decor inspiration!
We have lots to share with you for the last Style Showcase of 2020 – a new color for a dining room, what you need to do now to make next Christmas easier on yourself, simple winter home decorating ideas, a cranberry themed cocktail party, 20 winter decorating ideas and a beadboard wall nook project.
In spite of everything going on in the world today, I have to say that this was one the most enjoyable Christmases that we've ever had! We didn't the have the big annual get together that we normally have, but that's actually what made it enjoyable. We wound getting together with small groups of immediate family at a time and things were just much more laid back and relaxing. No one seemed to be stressed with party preparations or in a hurry. Taught me some lessons for next year, I think.
Enjoy the Showcase!
Town & Country Living | New Dining Room Color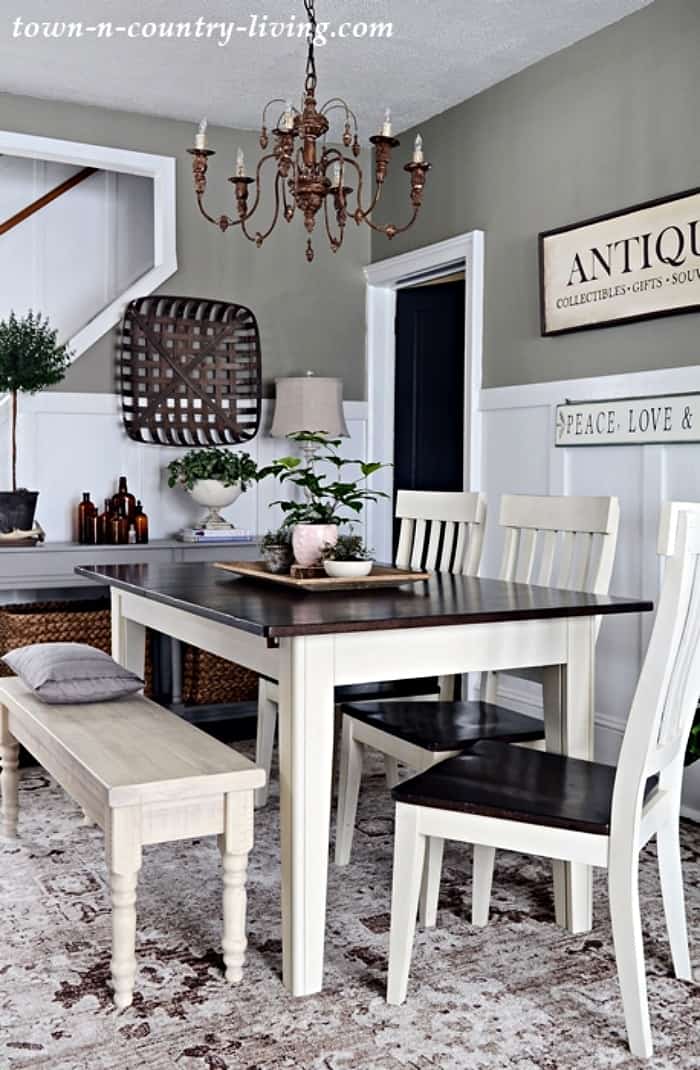 Worthing Court | 6 Tips To Make Next Christmas Easier For Yourself
Fox Hollow Cottage | Simple Winter Home Decorating Ideas
Sand & Sisal | Cranberry Themed Cocktail Party
Shabbyfufu | 20 Winter Decorating Ideas – Not For Christmas
Southern Hospitality | Beadboard Nook Project