6 Tips For What To Do Now To Make Next Christmas Easier For Yourself
TAKE THE STRESS, CHAOS AND CONFUSION OUT OF CHRISTMAS DECORATING NEXT YEAR BY USING THESE 6 TIPS RIGHT NOW!
I know the holidays are officially over and you might be tired of thinking about Christmas right about now, but please hear me out.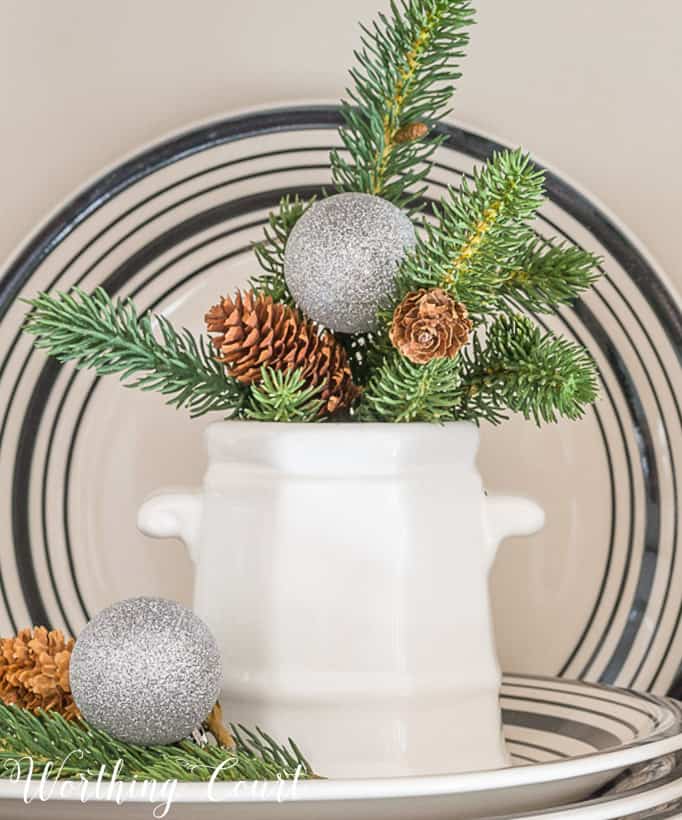 I don't know about you, but one of the major factors that contributes to stressing me out over Christmas decorating is starting out with a mess on my hands. One of THE BEST things I did for myself in the last few months, that made my Christmas decorating SO MUCH EASIER this year, is to
organize my crazy, messy attic
! Read more about organizing in Step #2.
Over time, I've come to realize that these are the major contributing factors that make me feel stressed out at the very beginning of the decorating season (and even beforehand):
Decorations that were simply thrown into a box, bin or bag last year with no thought given to Christmas decorating the following year.
Having to open every single box, bin and bag to even see what each one contains.
Not having a vision or even an inkling of how I think I'll be decorating next year.
Not having a decorating timeline to work from so that I feel overwhelmed trying to figure out where to start.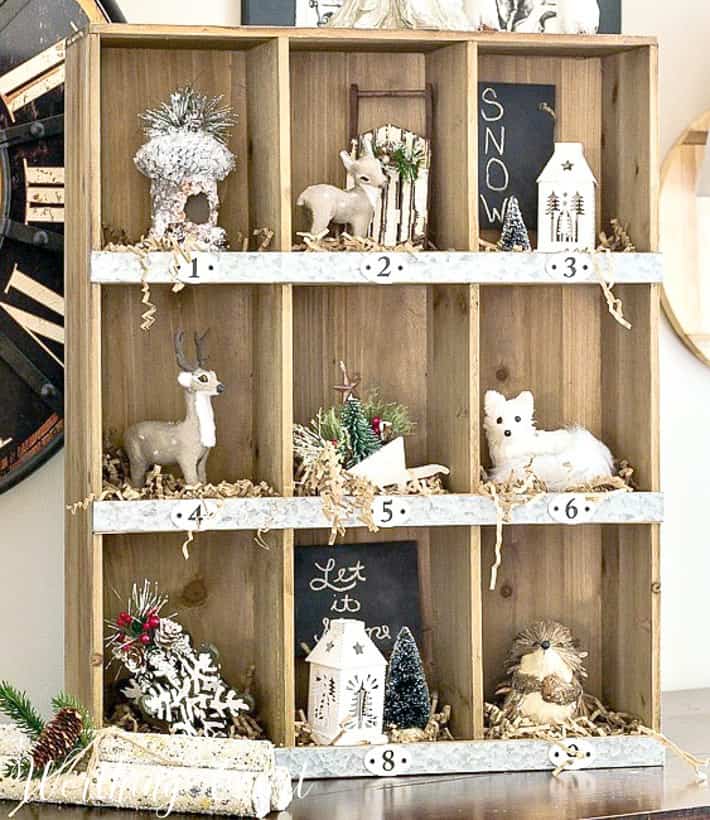 I certainly don't enjoy starting out what should be the most wonderful time of the year on a negative note, so I've developed a list of things that I do every year, at the end of each Christmas season, that sets me off on the right path next year.
TIP #1: MAKE A LIST OF WHAT WORKED WELL (OR DIDN'T)
Did you decorate in a way that you especially liked?  Or did you do something that didn't work well and you don't want to repeat?
While it's still fresh in your mind, make a list of everything you loved this year and everything you didn't.
Store the list in a Christmas storage box.  Label the box with a #1, if you can, so it will be the first box that you open next year.
Take pictures of things that you did and did not love and store them in a folder on your phone marked "Christmas Ideas" or something like that.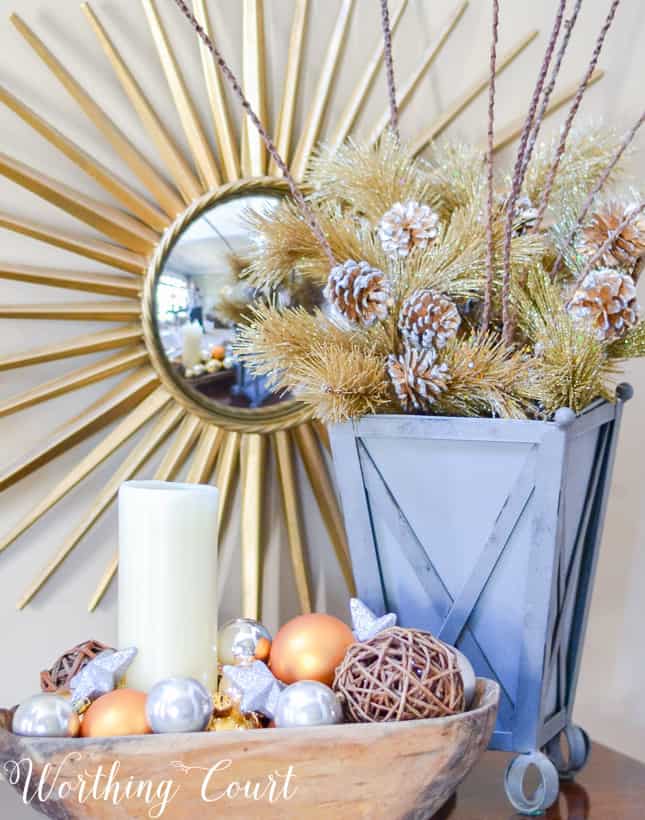 TIP #2: ORGANIZE & PURGE NOW
I struggle with this tip the most because by now, I'm just a little bit tired of "messing with Christmas", if you know what I mean.  But – this is a big one that I force myself to do each year because I know that the reward when I'm ready to decorate for Christmas next year will be well worth it!
There are many different methods for organizing your decor, but below are a few of my favorites.  Choose the one that works best for you!
Use see-through bins, so that you can get a glimpse of what each bin contains.
If you decorate the same way from year to year, pack your decorations away by room.
Pack decorations by category – tree decorations, mantel decorations, centerpiece/table decorations and so on.
If changing things up each year is more your style (that's me!), pack decorations by color.
Clean and repair any items that may need it before packing them away for next year.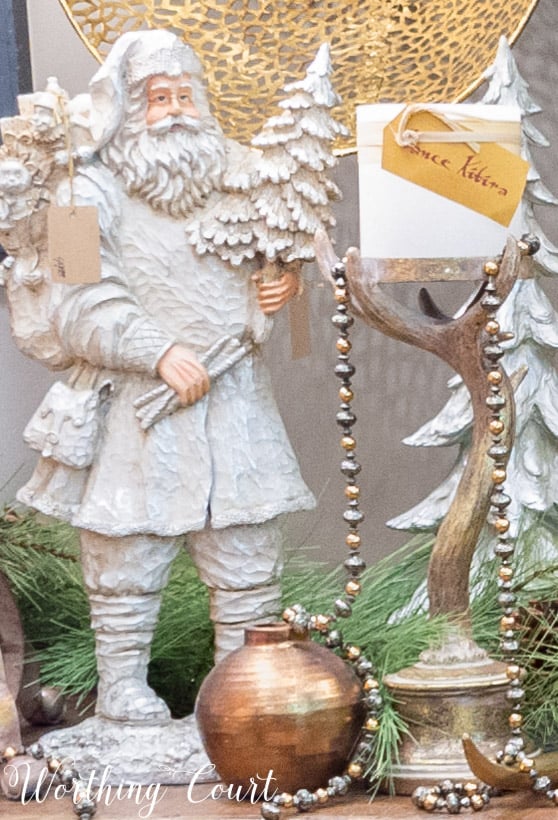 TIP #3: STORE EVERYTHING IN ONE LOCATION
If space allows, try to store your Christmas decorations all in one location.  Spreading them around in different places in your home is kind of like hiding presents – you can never remember where you put them all.
If you don't have the space to store them all in one place, write where the rest of the decorations are located on a piece of paper, then lay that note in the top of the box that you're sure to remember the location of.
Another idea is to take of picture of where decorations are stored with your phone and save it to that same "Christmas Ideas" folder that I mentioned in tip #1.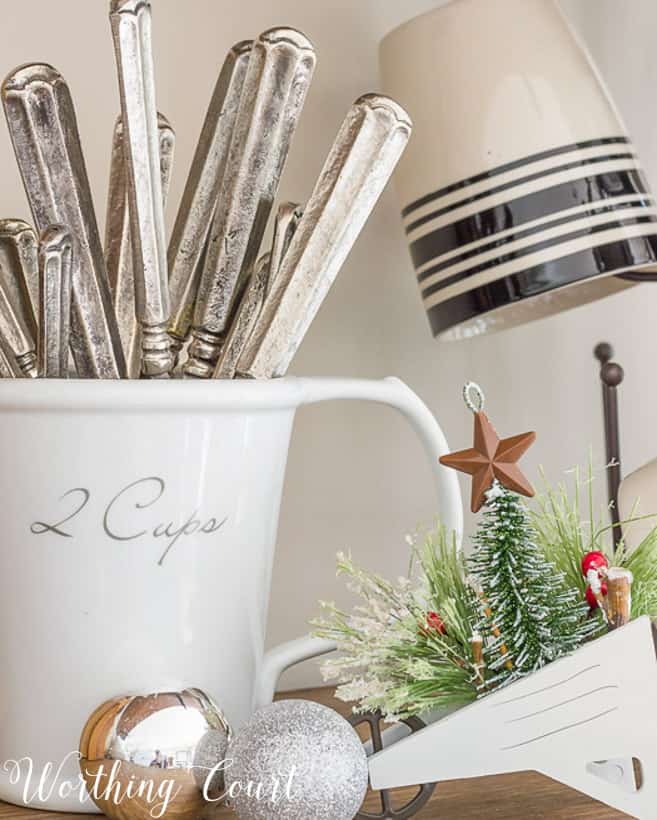 TIP #4: CREATE A PINTEREST BOARD
Create a Pinterest board in your account titled "Christmas 2020 (or whatever the next year is)".  Add pins of inspiring Christmas ideas throughout the year.  As you begin to pull your decorating thoughts together for next Christmas, this will jump start your creative juices!
Try to refer to the board from time to time throughout the year to remind yourself to keep your eye out for bargains on items that you can use next year.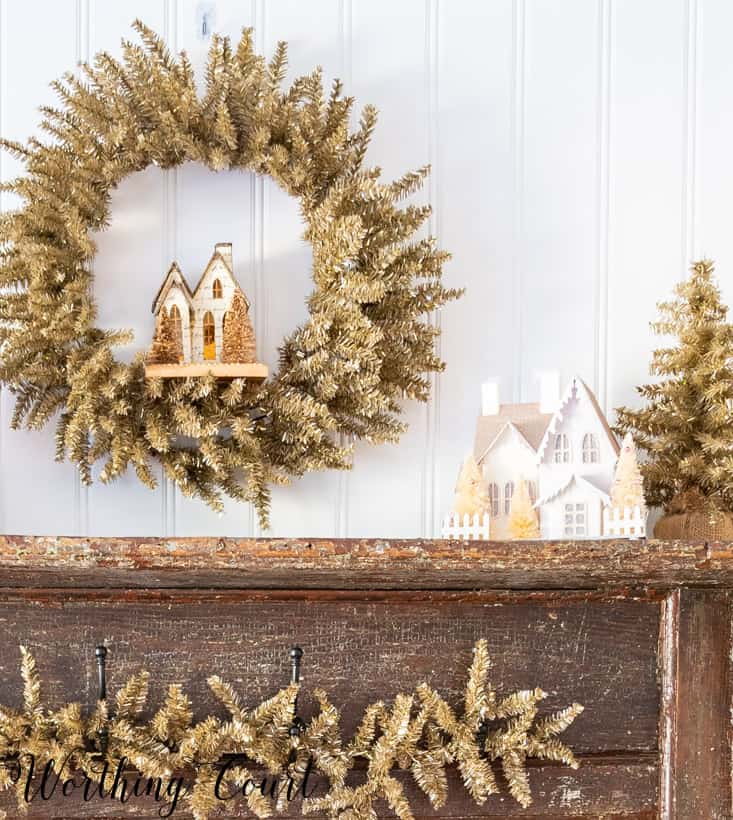 TIP #5: KEEP A RUNNING LIST
It's inevitable that you'll think of things throughout the year that you'd like to try next year.  The problem is remembering them all by the time the season rolls around again.  This has happened to me SO many times!
Here's where your phone can come to the rescue again.  Use a reminder app for your phone to make notes of things as you think of them.  You should be able to create a folder within the app titled "Christmas Ideas" or something similar.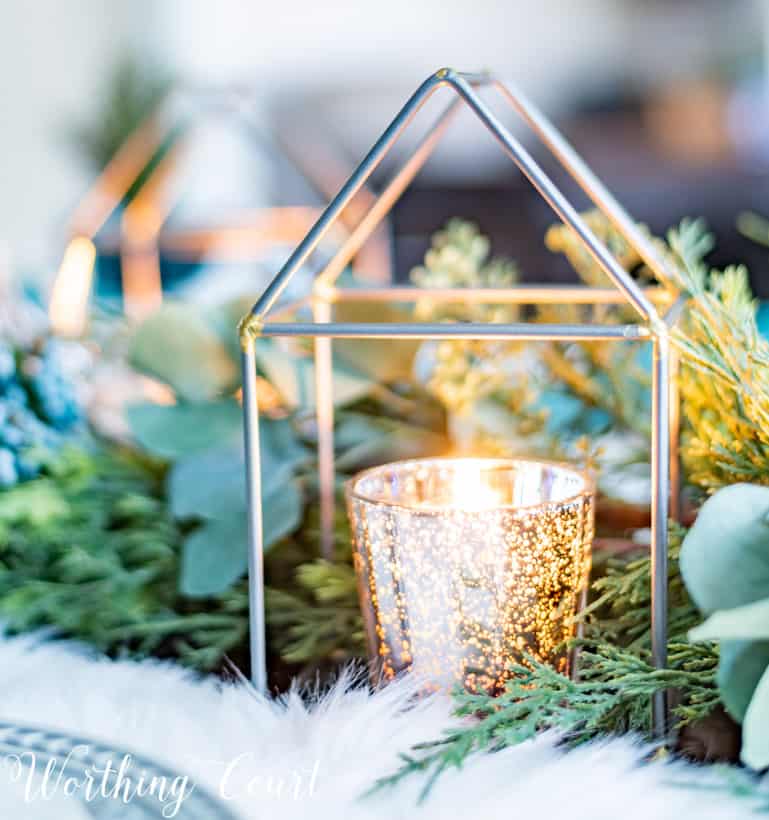 TIP #6: USE SPECIALLY DESIGNED STORAGE
Take advantage of storage containers that are especially for Christmas decorations!  They're specifically designed to protect all of your most treasured items.
There are lots and lots of choices out there, but I've rounded up some of my favorites in my Christmas Storage and Organizing Tips, Solutions and Hacks post, which you can find by clicking HERE.