When it comes to decorating for Christmas, do you feel overwhelmed?  This practical 3 week decorating timeline will guide you through decorating your home for the season so that you can actually enjoy this most wonderful time of the year!
My 3 week Christmas checklist will allow you to create a festive home by breaking the process down into manageable steps.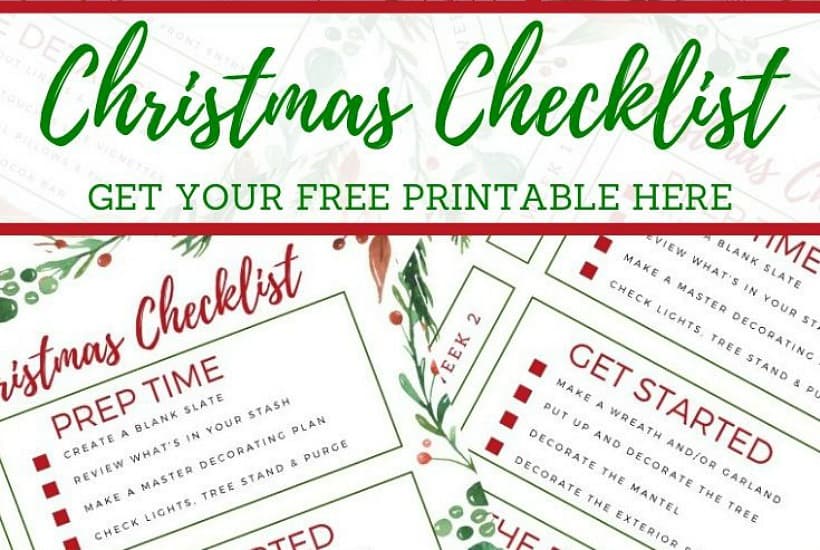 Start whenever you like, but if you're someone who prefers to wait until after Thanksgiving day to start your holiday decorating, the goal of following this Christmas timeline is to have your home fully decorated and festive in 3 weeks!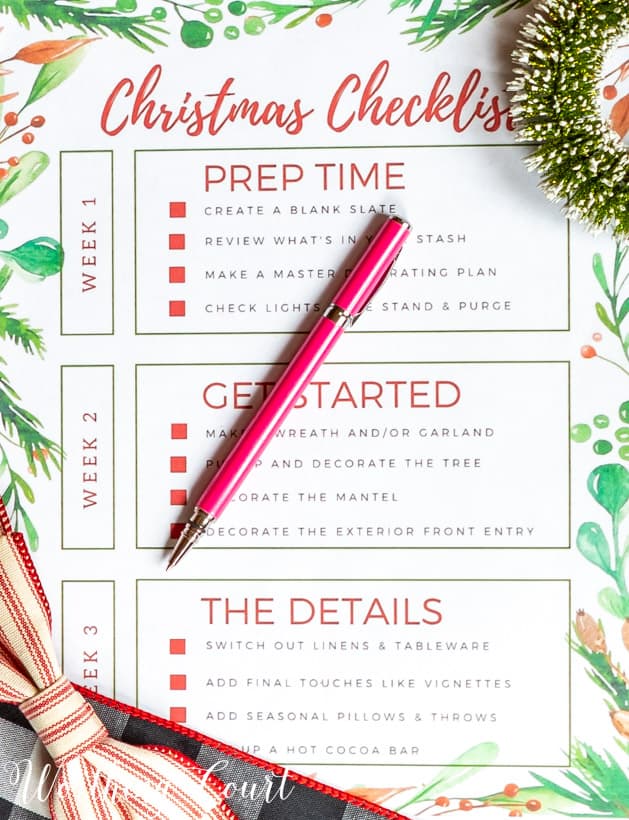 I've broken the Christmas Checklist into weekly doable assignments.  It's designed to start whenever you like and will help you completely festive'fy your home so that when you reach the end, all your decorations will be in place and you won't feel stressed out!
WEEK 1:
Create a blank slate so that you can plan how you'd like to decorate for Christmas this year.  Now is the time to put away all things fall and Thanksgiving – pillows, florals, centerpieces, throws and any other fall'ish tchotchkes.
Review what's already in your Christmas stash.
Make a master Christmas decorating plan and shop for any items you may need to bring your ideas to life.
Wait!  Did you know that I have an Amazon storefront?  Click HERE to see my Favorite Christmas Finds, Christmas Entertaining Finds and Christmas Organizing Finds.
In addition to decor items, don't forget to include any crafting items and things like ornament hangers, extension cords, timers, stocking hangers, Command Strip hooks and pipe cleaners or floral wire.
This is also a good time to make sure your Christmas tree stand is in good repair, make sure all of your Christmas lights are working and to purge your collection and donate or sell items that you no longer want to use.
Mood starter – play your favorite Christmas music!

WEEK 2:
Make your wreath, garland and any handmade items you want to include in your decor.  If you'll be making your own wreath or garland, click HERE and HERE to get step-by-step directions from my visit with professional designers.
Put up and decorate the Christmas tree. I spent time with two different professional designers and have two different Christmas tree decorating tutorials, which you can find HERE and HERE.
Decorate your fireplace mantel or any other flat surface in your home.
Purchase live wreaths and garlands.  (I recommend not purchasing these until two weeks prior to Christmas.)
Add decorations to your exterior front entry.
Mood starter – set aside an evening to watch a favorite Christmas movie!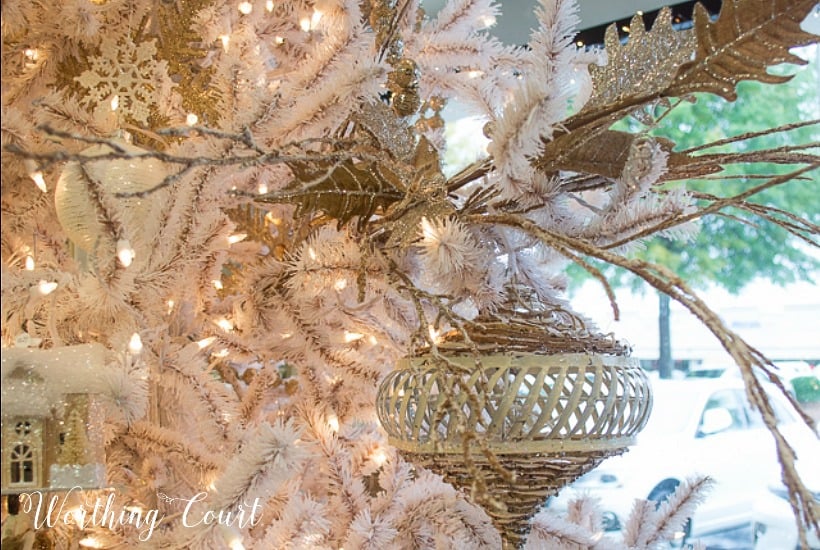 WEEK 3:
Switch out your dishware and table linens.
Add the final touches around your home by creating vignettes for your coffee table and other occasional tables.
Add cozy throws and seasonal pillows.
Create a hot cocoa bar.
Mood starters – drink hot cocoa while watching another favorite Christmas movie!
Enjoy your stress-free Christmas decor!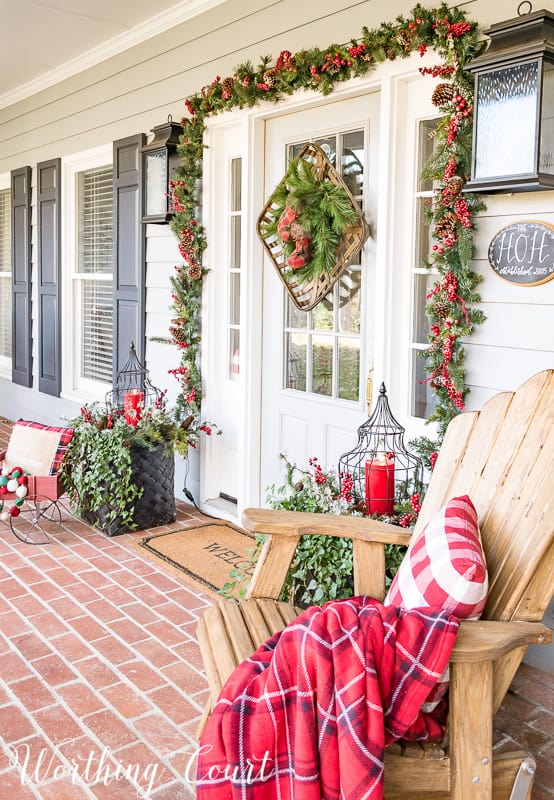 I hope you find that having a Christmas Checklist takes all of the stress out of your decorating, my friend!