Tips For How To Get Your Home Ready For The Holidays
Is your home ready for the Christmas and Thanksgiving holidays? Use these tips to spruce up your home to be ready for holiday celebrating and entertaining!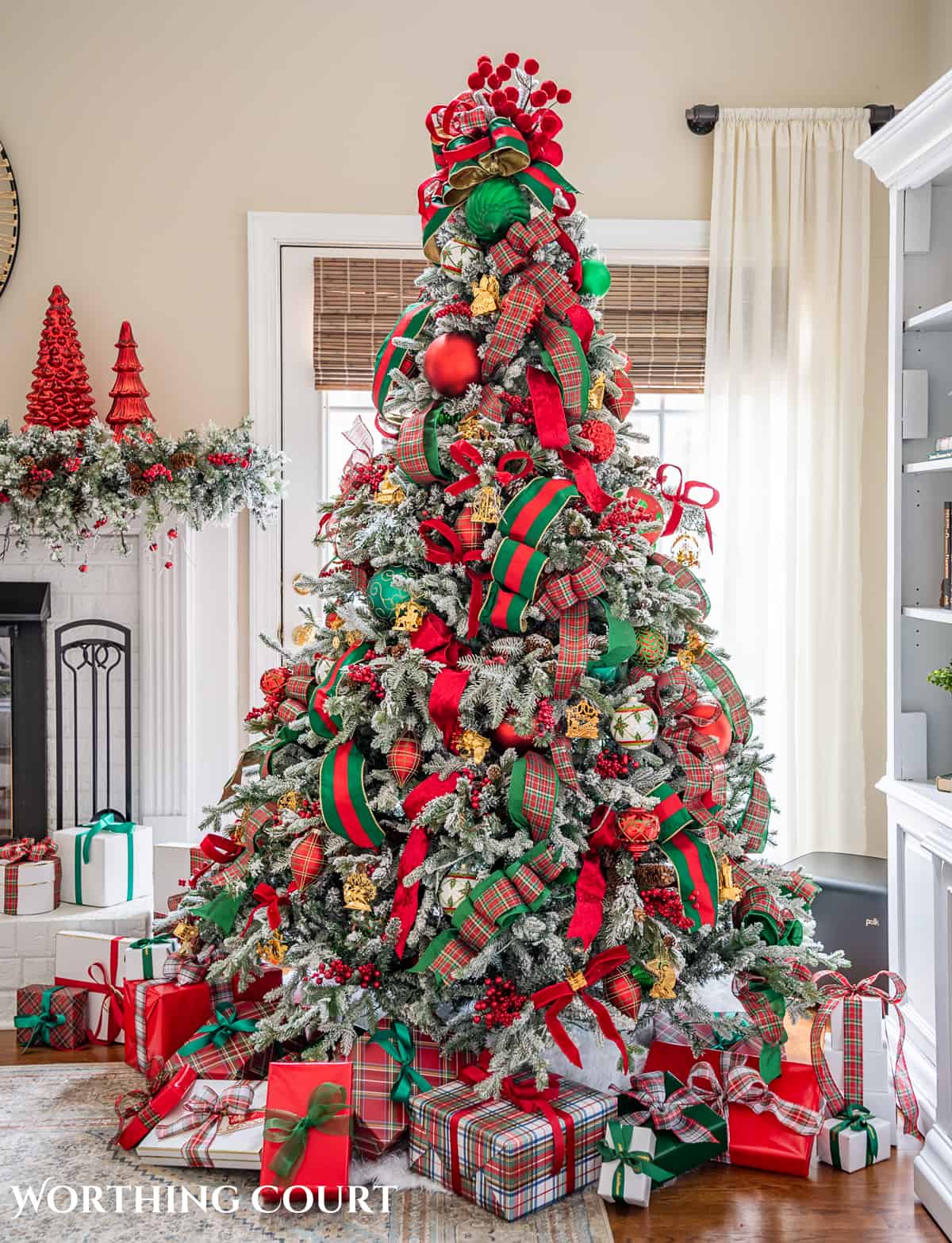 In case you haven't noticed, Thanksgiving and Christmas are right around the corner.
This time of year, we're more likely to have guests in our homes than at any other time of year. It's when we really want our homes to put their best foot forward!
Here's the ultimate list for getting your home holiday-ready. HINT: it isn't just about the decorating.
Declutter
Now is not the time of year that I recommend starting a huge purging and organizing project around your home. Save that for after the holidays.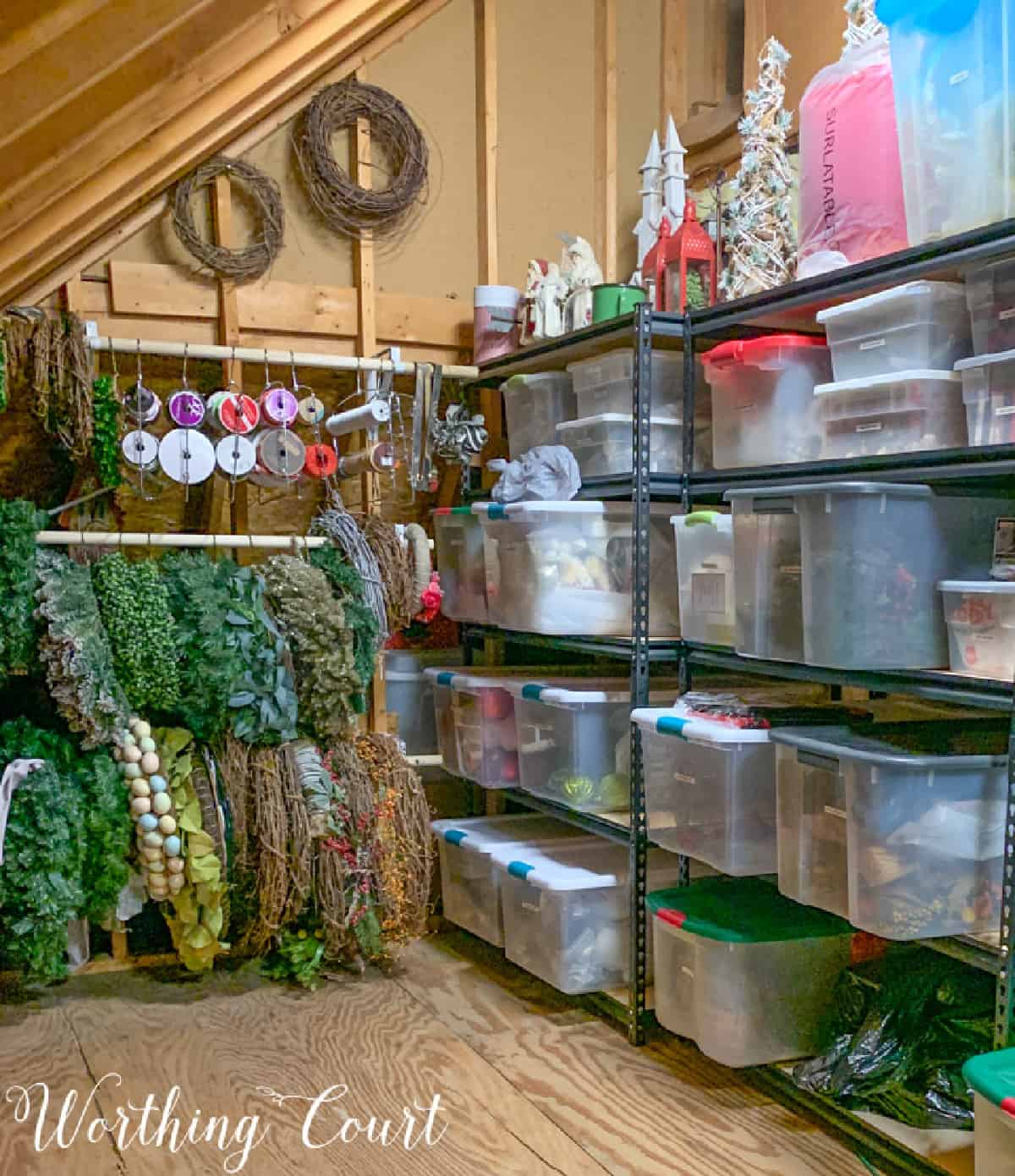 What I do recommend though is taking time to declutter those spots in your home that have a tendency to accumulate little messes.
You know – the everyday "stuff" that we all manage to accumulate. Some of those clutter hot spots that will likely need decluttering are:
kitchen counters
bathroom counters
laundry rooms
end tables and coffee tables
the entryway
stairways and hallways
the coat closet (where guests will hang their coats)
dining tables
home office/work areas
children's play areas
(NOT MY HOUSE!)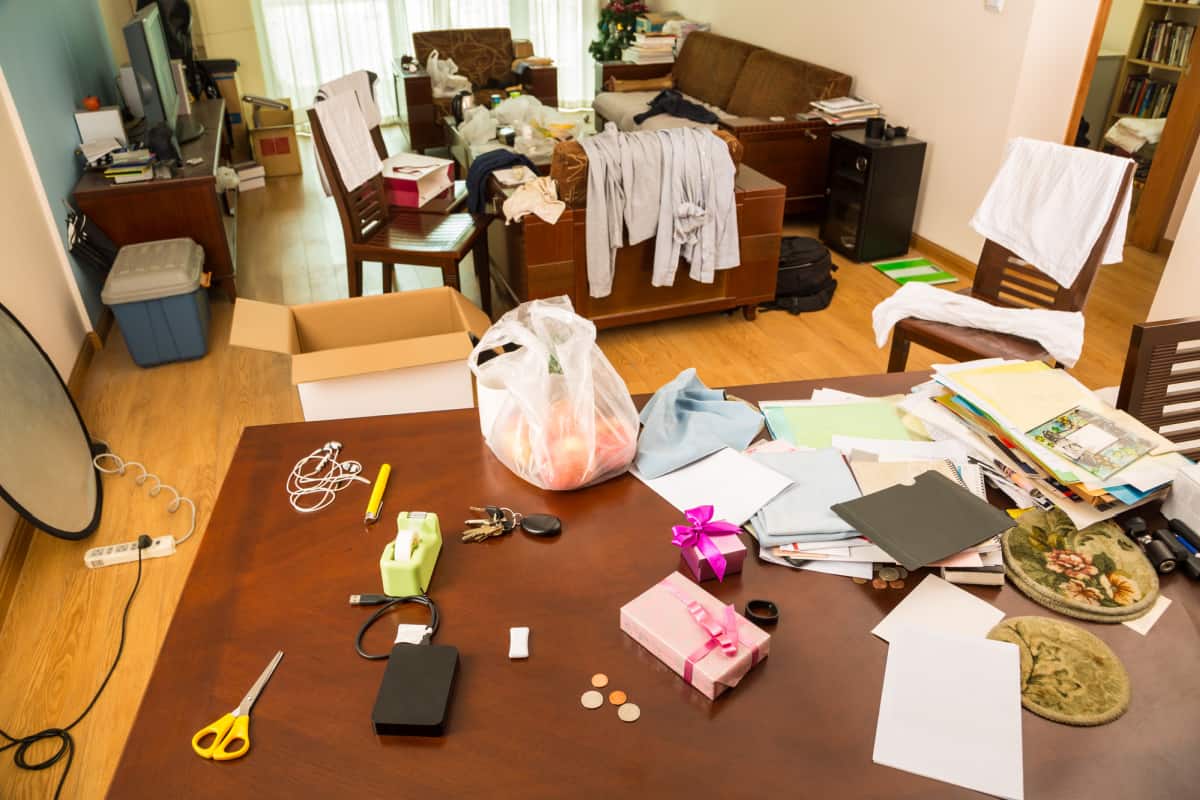 Don't feel like you have to take on the entire decluttering process by yourself. Get your family or household members involved by assigning specific areas or tasks to each family member.
TIP: Make a task like this one more fun and energetic by playing your favorite lively music.
By decluttering, your home will look instantly clearer, just in case an unexpected guest drops by. Not to mention how much better you yourself will feel by not being surrounded by all that "stuff".
Deep Clean & Sanitize
Speaking of guests, now is the time to make sure that your kitchen and bathrooms are sparkly clean.
Clean the kitchen
Now that you've decluttered your kitchen counters, temporarily remove all the other items and give them a good wipe-down. You may not see the dust, but it's there and it's making your counters look dull.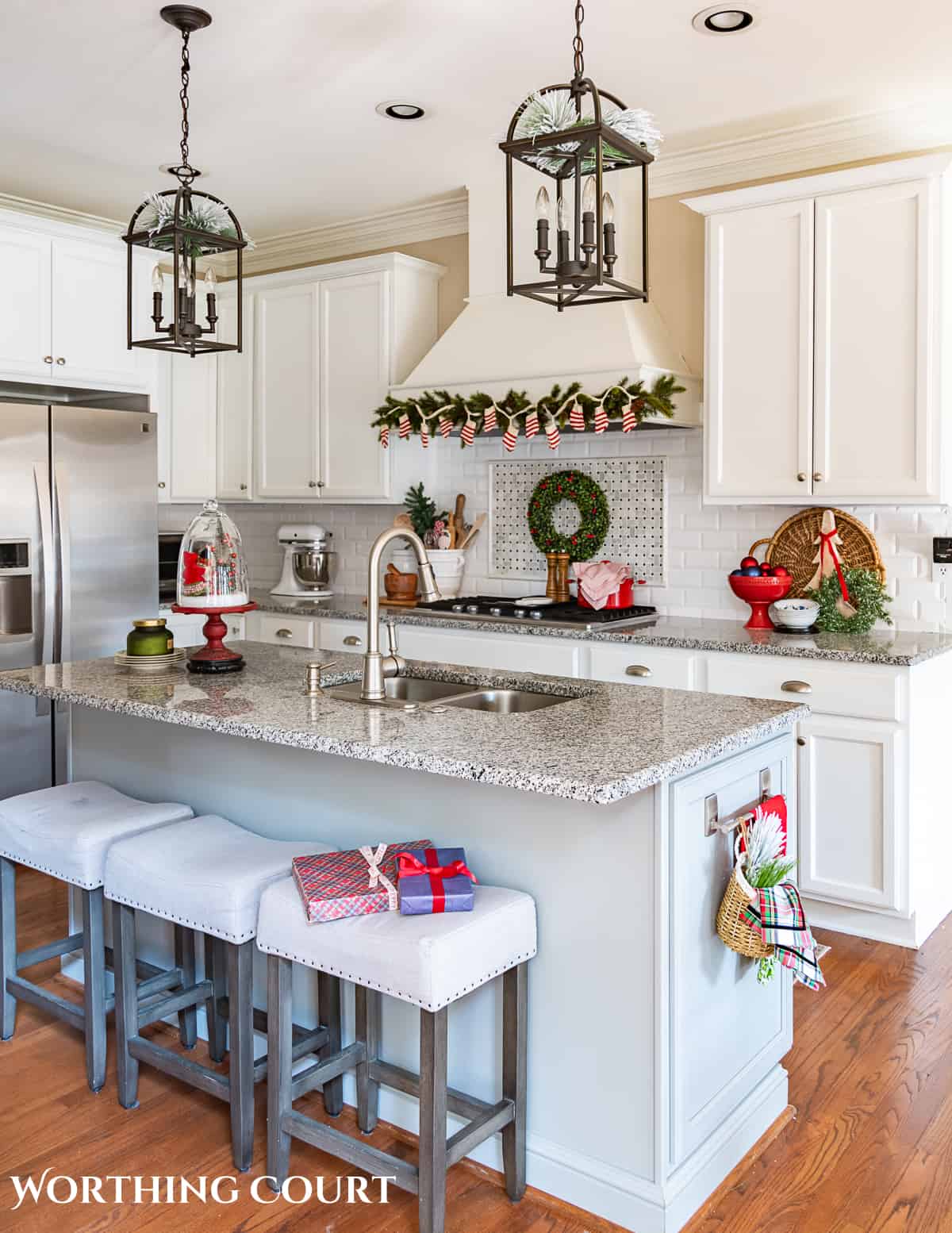 Clean out your refrigerator and give it a thorough cleaning. If you have guests in your home, someone is very likely to open your refrigerator at some point.
I've been embarrassed more than once by a guest who opened my not-so-clean refrigerator. 🥴
The same thing goes for your oven. Be sure to get rid of any crusty, baked-on food from the interior as well as the oven racks.
Clean the sink and make sure there are no objectionable odors coming from your drain or garbage disposal.
Sanitize the bathroom
We all want our bathrooms to be sanitized as well as being sparkly clean, so be sure that any products you use sanitize as well as clean.
(NOT MY BATHROOM)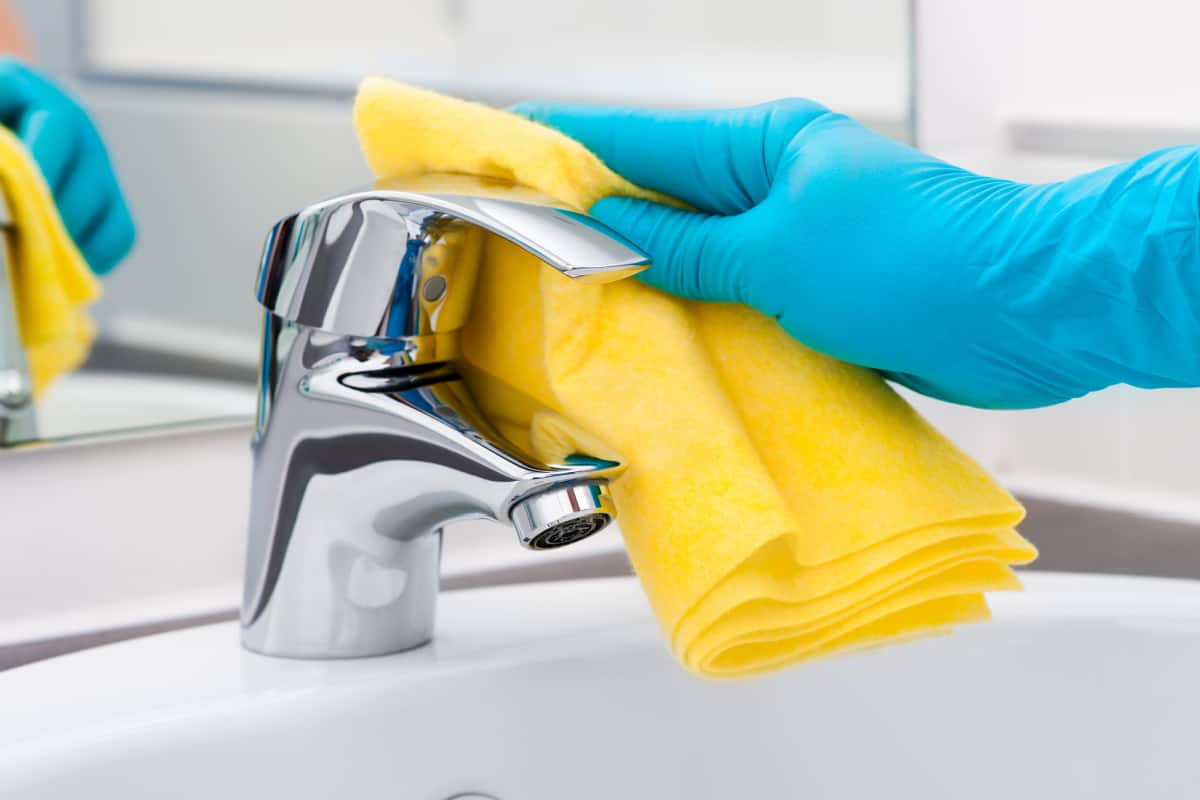 Ever been greeted by a not-so-pleasant, musky smell when you opened a linen closet? I sure have and it's an instant turnoff.
You might be nose-blind to the odors in your own home, so even if the towels in your closet and bathroom are already clean, go ahead and wash and dry them. It will make your whole closet smell fresh and clean.
TIP: My very favorite trick is to add about 1/4 cup of this laundry detergent, along with my regular detergent, to the washing machine. It will make your linens smell incredibly fresh!
If there's no time to do laundry, place an unused dryer sheet or two in the closet so that no one is greeted with a musty smell.
While you're in the bathroom, give the mirror and glass shower door a good cleaning. Make sure to get rid of any toothpaste splatters on the mirror and remove any soap scum from the glass door.
(NOT MY HOME)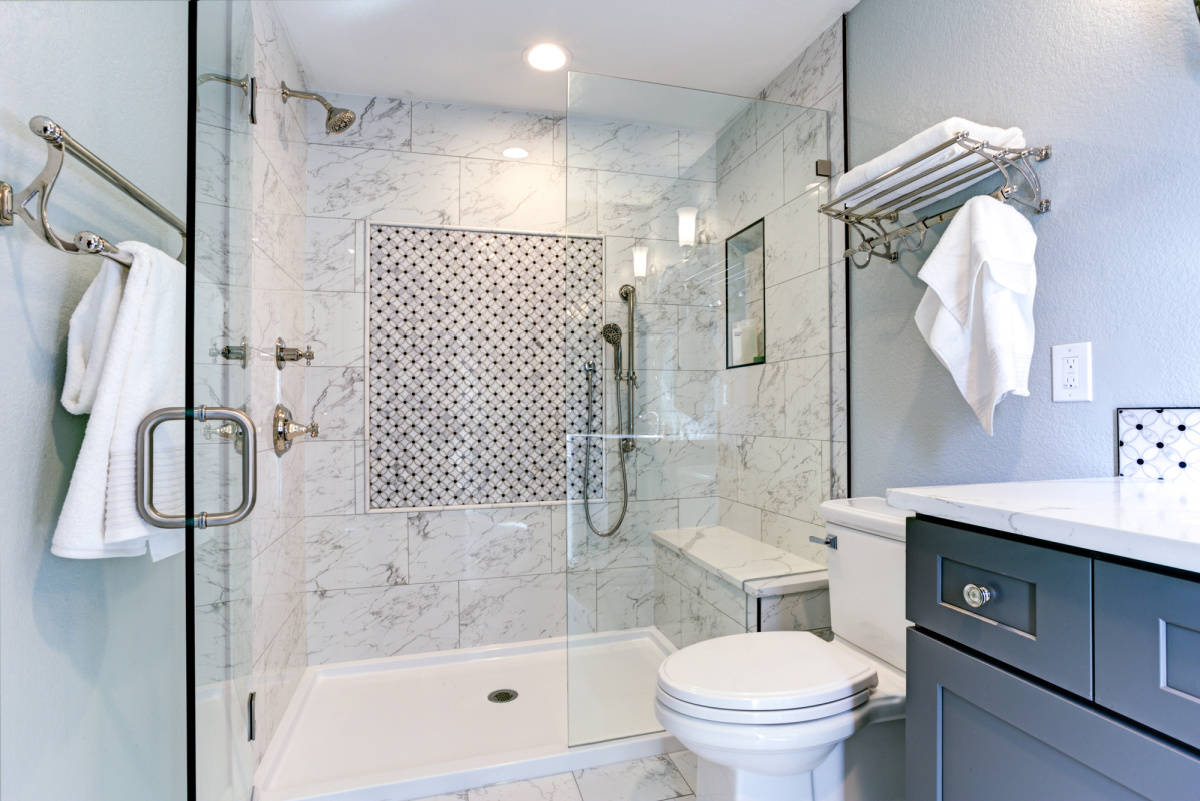 If you don't have a glass shower door, launder the shower curtain. Shower curtain liners accumulate soap scum over time too. They are inexpensive enough that I find it easiest to replace them instead of trying to clean them.
Don't forget about the bathmats! Be sure to give them a fresh wash and/or vacuum.
Spruce Up The Living Spaces
Make sure every room has sufficient lighting. Unless you're trying to create a super moody atmosphere on purpose, a shadow-filled room is pretty uninviting.
Cut back on the glare and decrease shadows by adding lamps to rooms that rely on overhead lighting. Don't forget to double-check that the bulbs aren't burned out.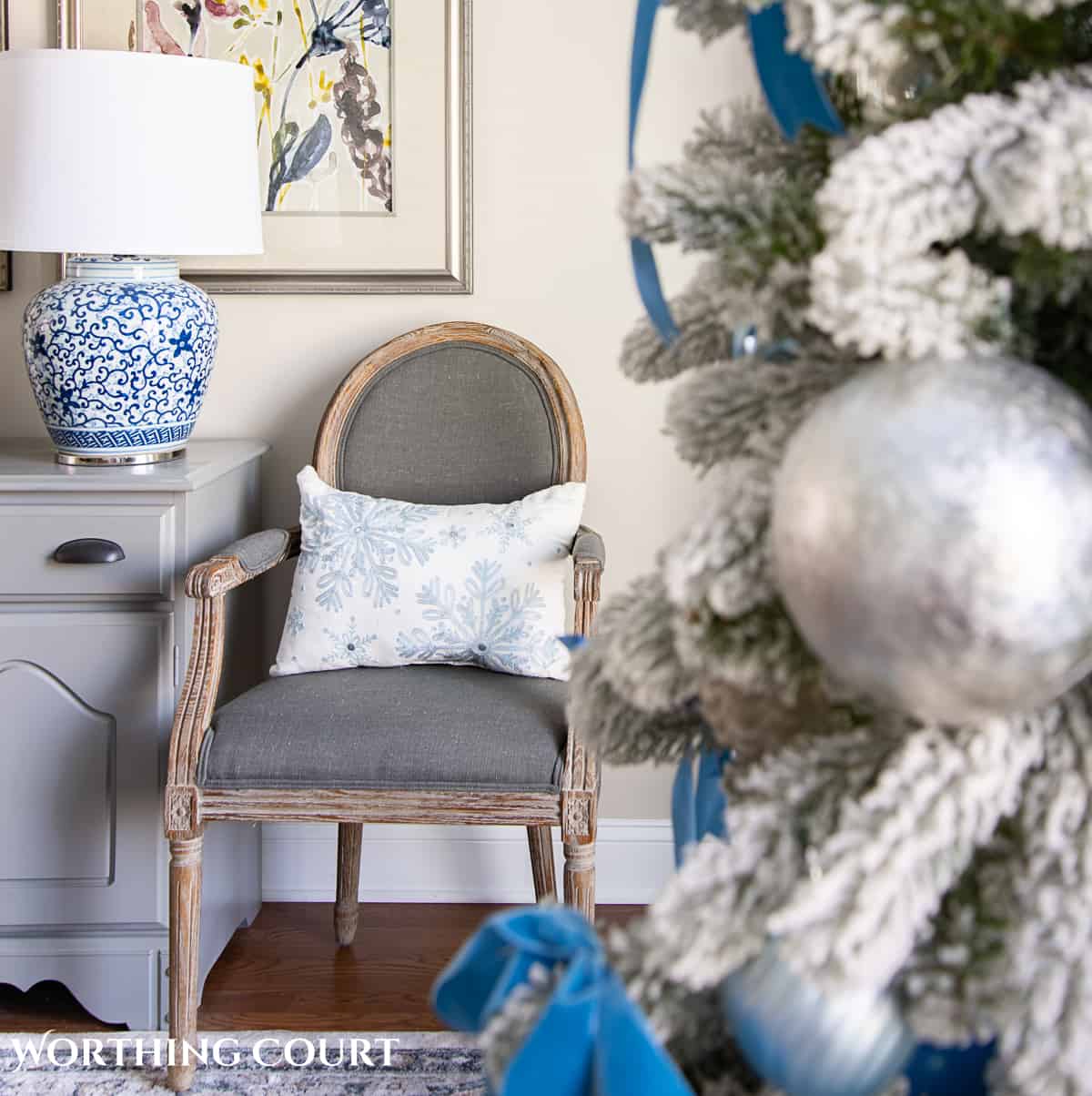 Add automatic dusk to dawn night lights to hallways and bathrooms. It's a very inexpensive way to make your guests feel extra cared for and appreciated.
TIP: If time is short, prioritize the key rooms in your home that will get a thorough cleaning.
Give everything a good dusting and clean any mirrors, in addition to the ones in the bathroom.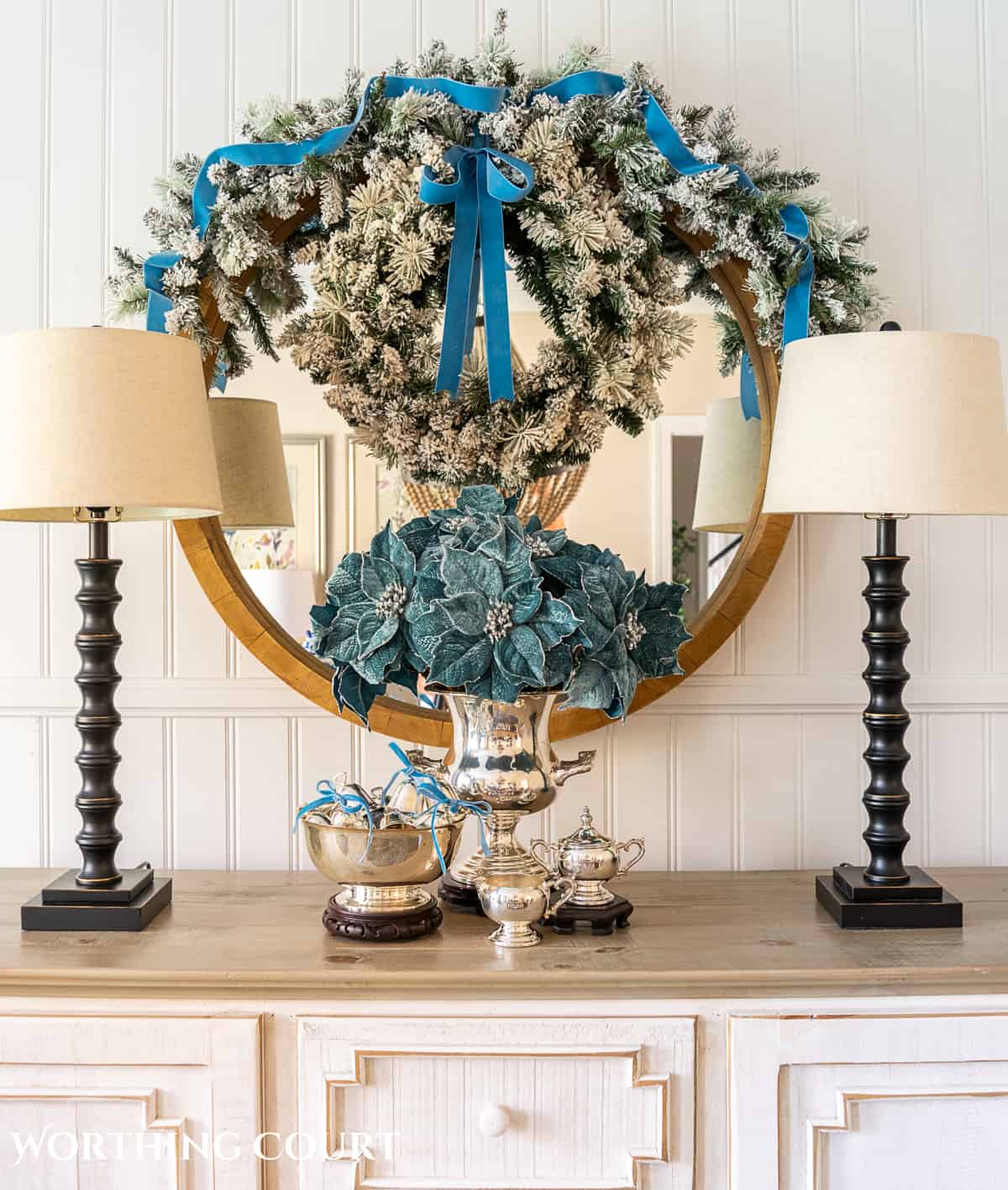 Clean smudges from door edges and touch up dinged wall paint.
Display your wi-fi network name and password that you've printed out in a cute frame for everyone's convenience.
Miscellaneous
Make sure your pantry is well stocked with all of the essential necessities for cooking and baking.
(NOT MY PANTRY)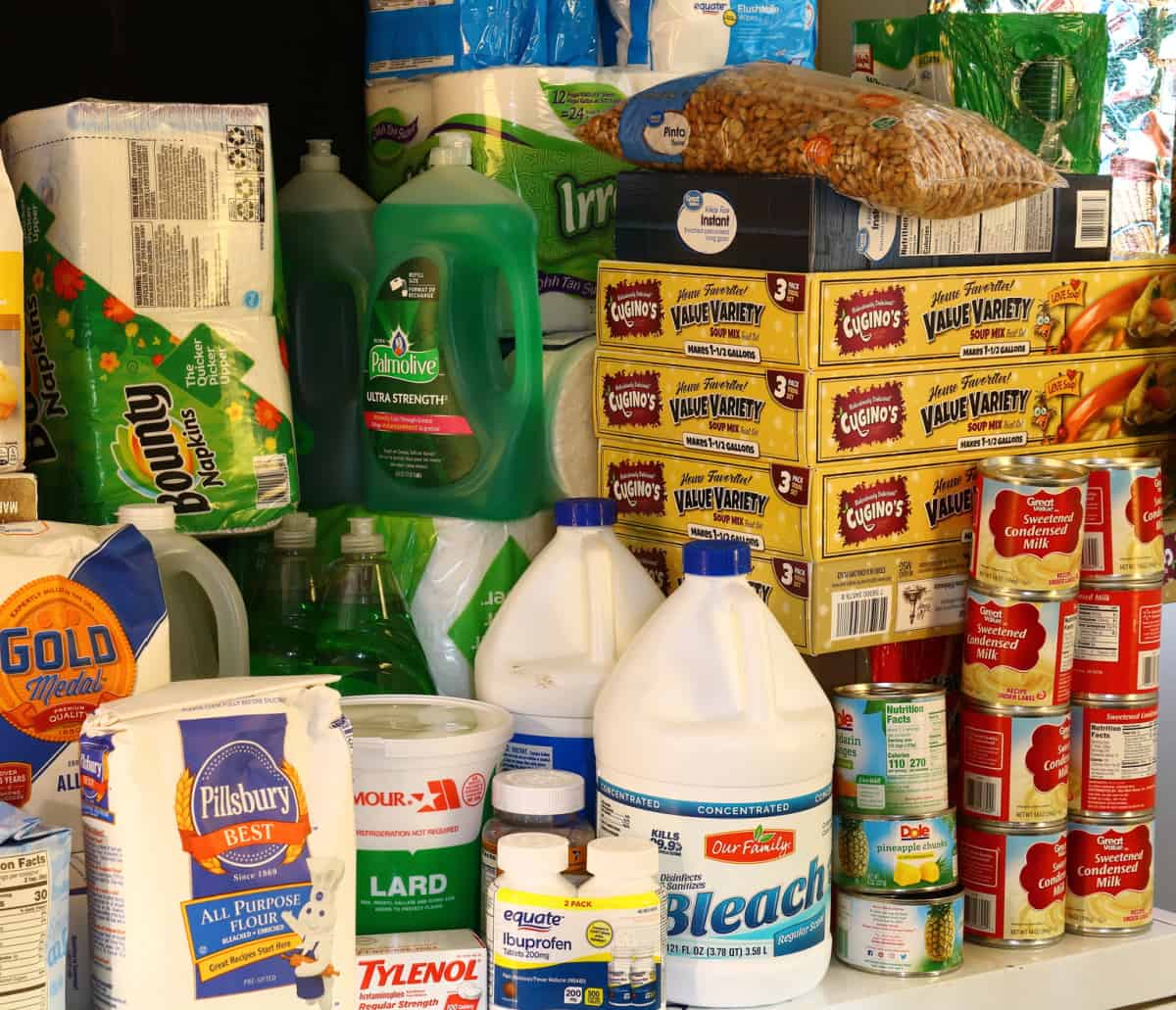 Stock up on other necessities, that you'll use more of during the holidays, such as toilet paper, paper towels, hand soap and sanitizer, and dish detergent.
Make and freeze meals ahead. You'll thank yourself on those busy weeknights when you are tired from so many other activities.
TIP: If you're hosting multiple events or guests throughout the holiday season, create a shared calendar or schedule to help you stay organized and avoid double-booking.
Assign a specific place to store purchased gifts. Not only will it help with general clutter, it will help you not to forget about a gift that you purchased. (Ask me about the time that I hid a belt in a canister and found it when we moved.)
Better yet, set up a wrapping station in an out of the way place and wrap those gifts as they're purchased.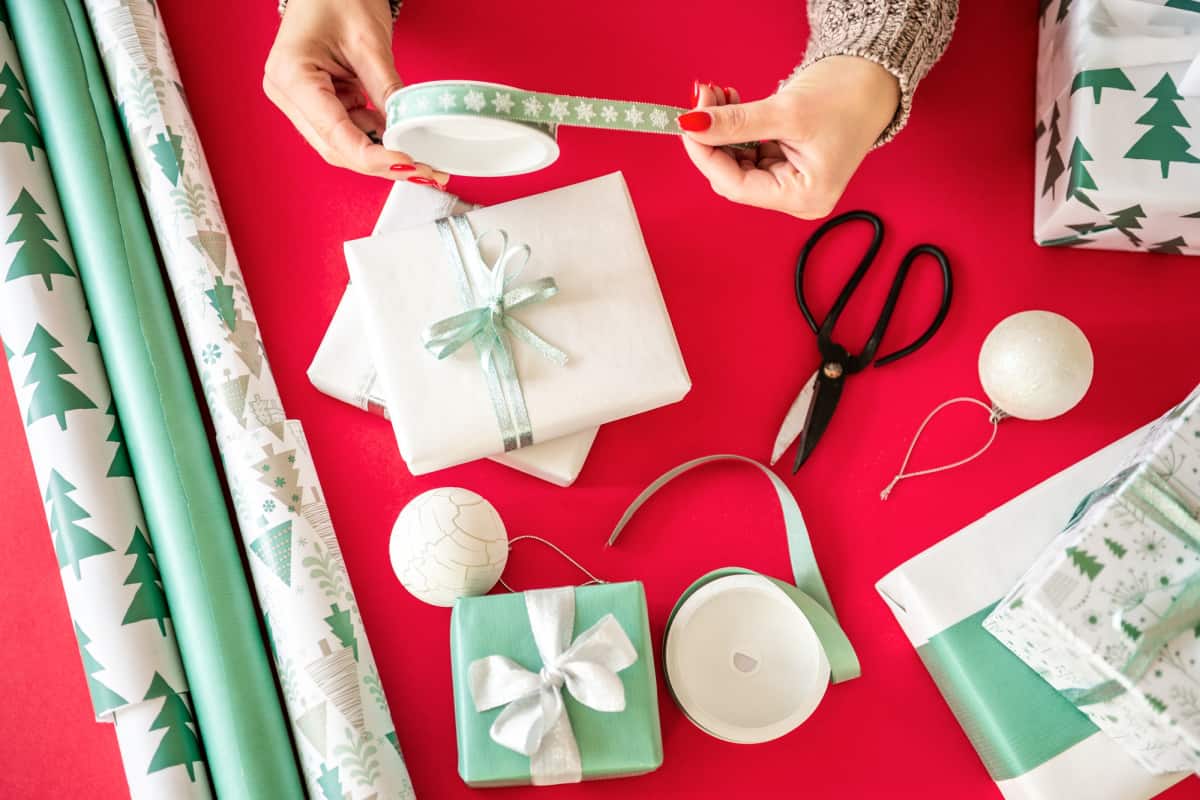 Make sure that your driveway, walkway, patio, and deck areas are clear of leaves and debris. We have to watch for snakes well into the winter where I live, so I don't want to create any hiding spots for them!
If you expect to have guests with small children, you'll want to childproof your home by removing choking hazards and fragile items from their reach, blocking stairways, and by making cabinets and closets where hazardous items are stored inaccessible.
Perform a safety check of sorts by looking at your home through the eyes of a visitor. Make sure handrails are secure, look for tripping hazards in your home such as loose rug corners and any other potential hazards.
Getting your home ready for the holidays involves more than just putting up decorations; it's about creating a warm, welcoming, and safe atmosphere for yourselves, your loved ones, and your guests.