It may be too early to do any decorating for Christmas, but now is the time to get ready!  Avoid stress filled holidays by starting to prepare right now.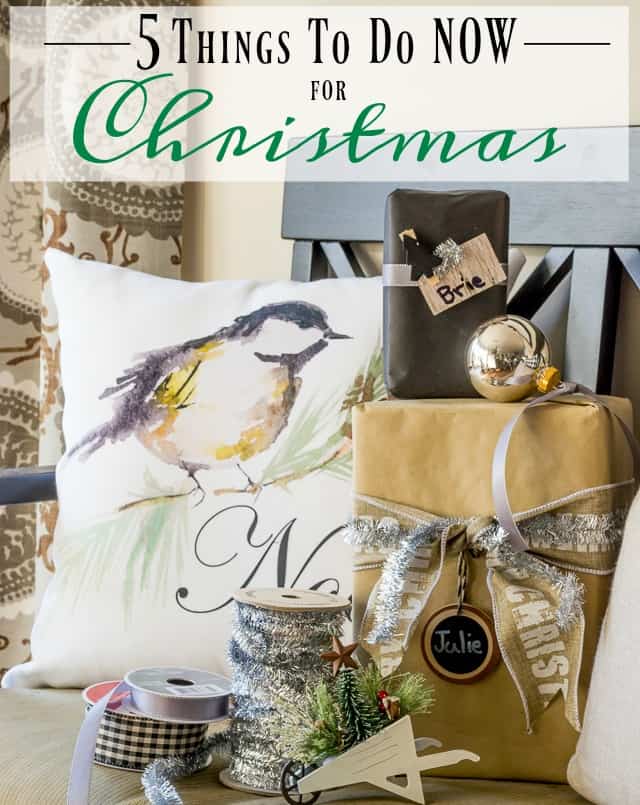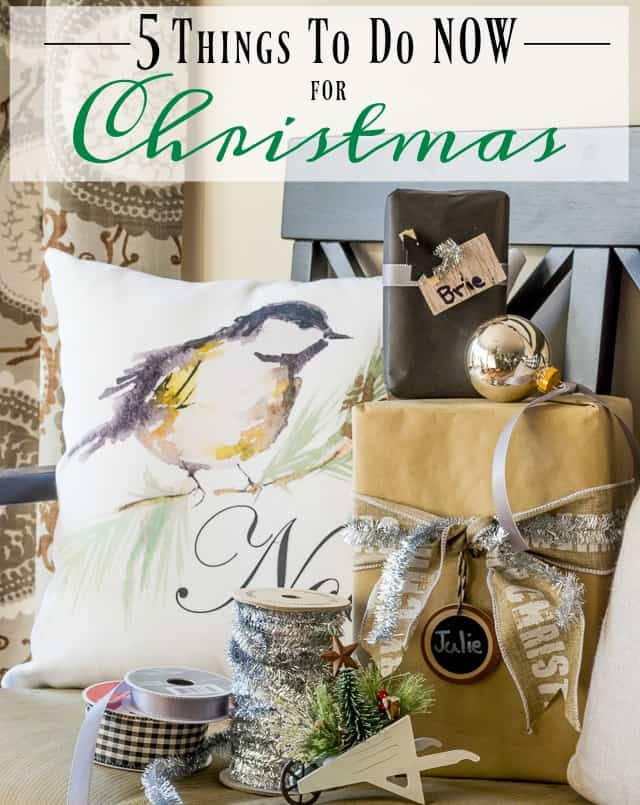 Even though we haven't celebrated Thanksgiving yet, now is the time to be thinking ahead to Christmas!  Maybe you won't be into decorating for a few more weeks, but if you'll do a few things now, you'll have a merry Christmas instead of a harried and stressful Christmas!
TAKE STOCK OF YOUR DECORATIONS
Christmas decorations are kind of like rabbits – they multiply!  Taking time to purge now will save you time later, when you're ready to actually put those decorations up.  Now is a good time to check for any broken ornaments or lights that need replacing too.
2015 CHRISTMAS TREE AND MANTEL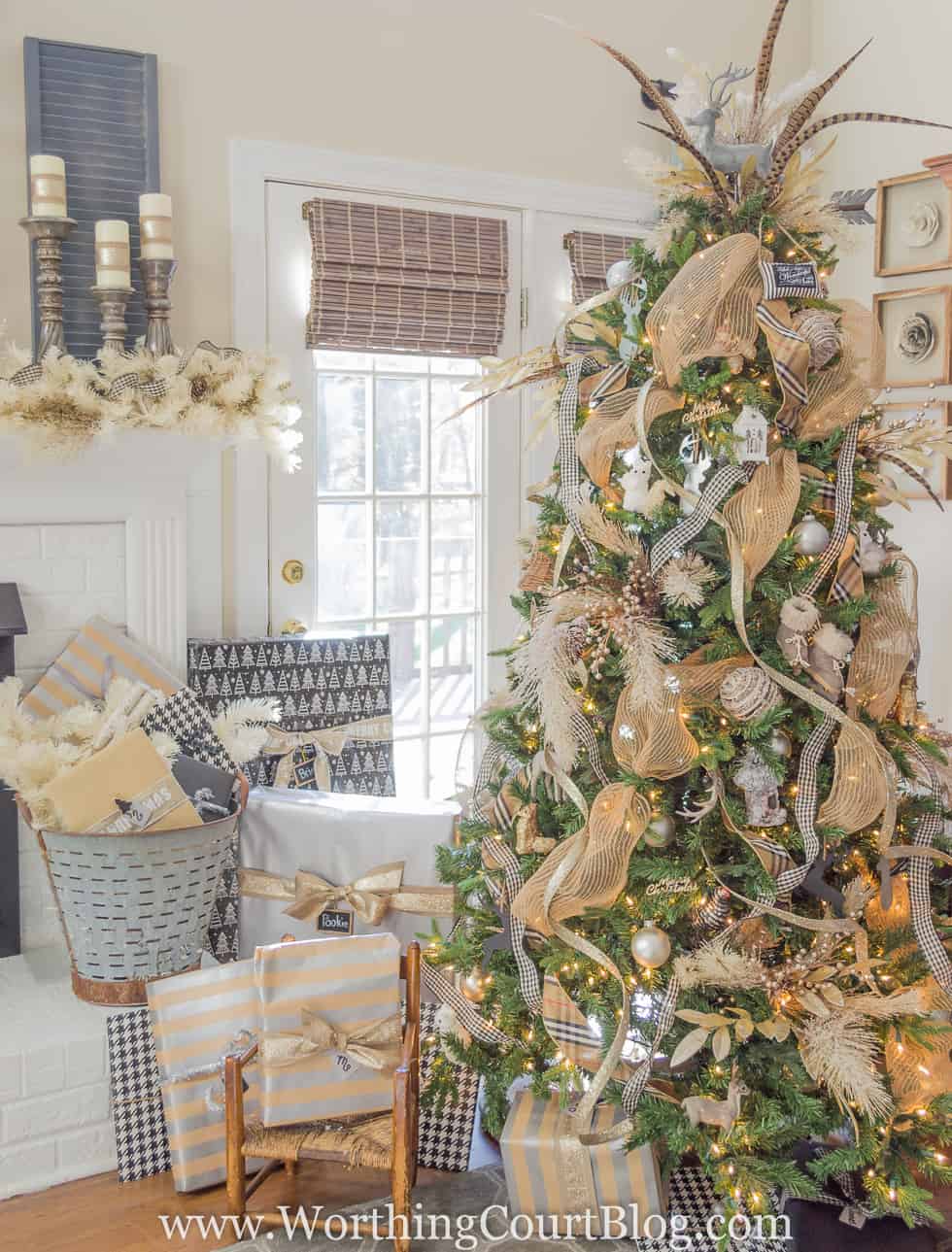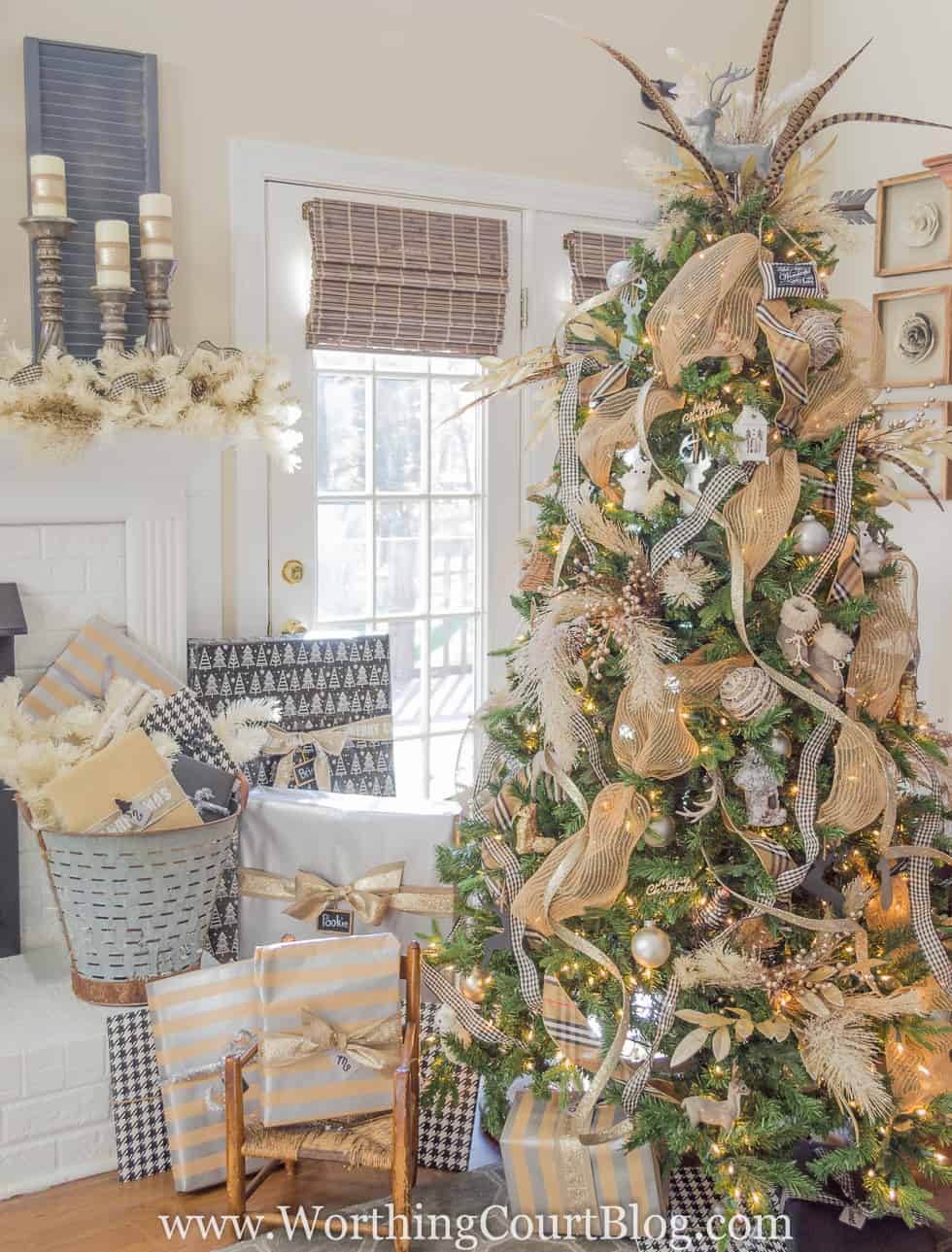 2016 CHRISTMAS TREE AND MANTEL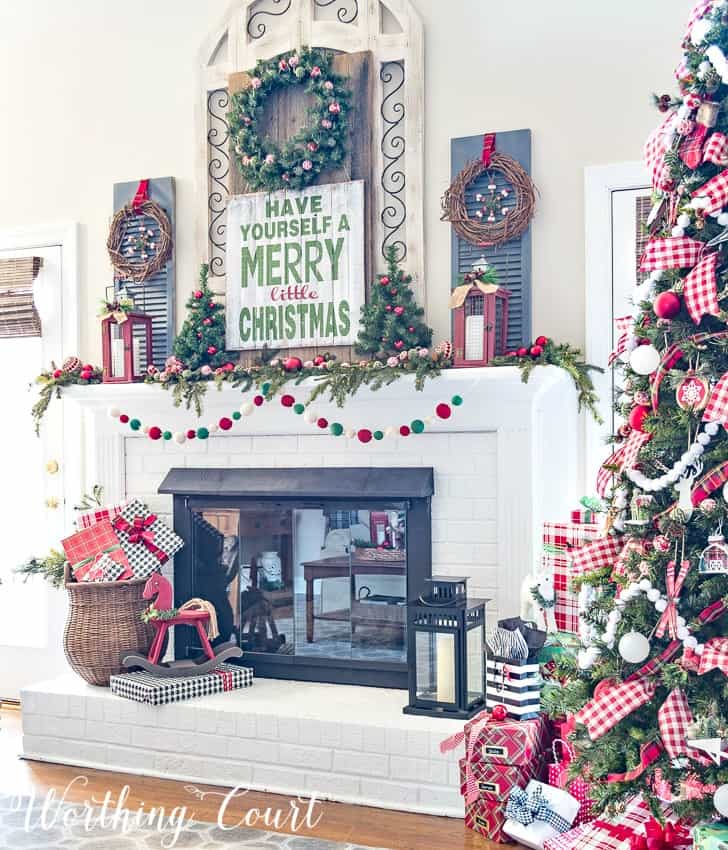 MAKE A LIST AND CHECK IT TWICE
No matter when you actually start to make your Christmas gift purchases, you'll be doing yourself a huge favor if you'll make a list of everyone you need to buy for and how much you want to spend on each person.  My daughter keeps a running list on her phone anytime she thinks of the perfect gift for someone or if one of her daughters happens to mention something that they'd love for Santa to bring.
RUSTIC FARMHOUSE CHRISTMAS SHELVES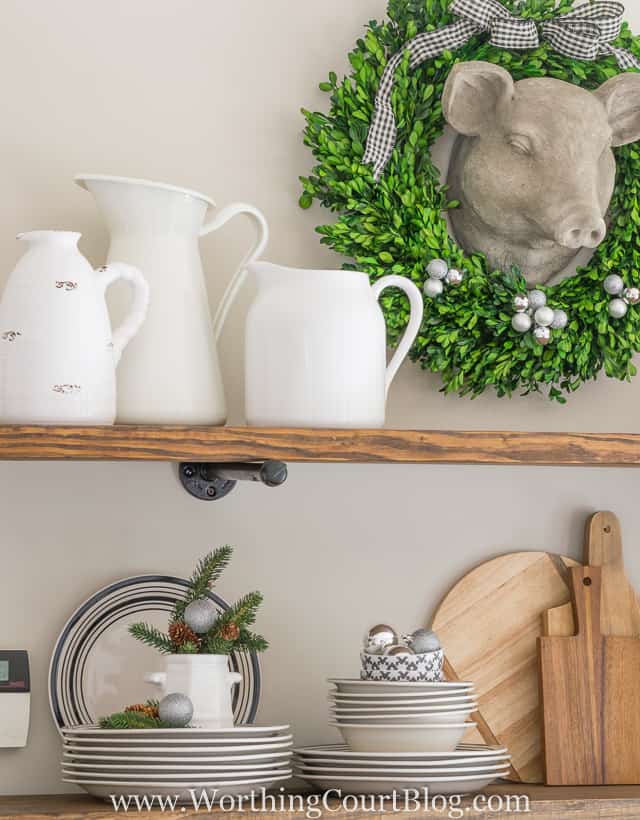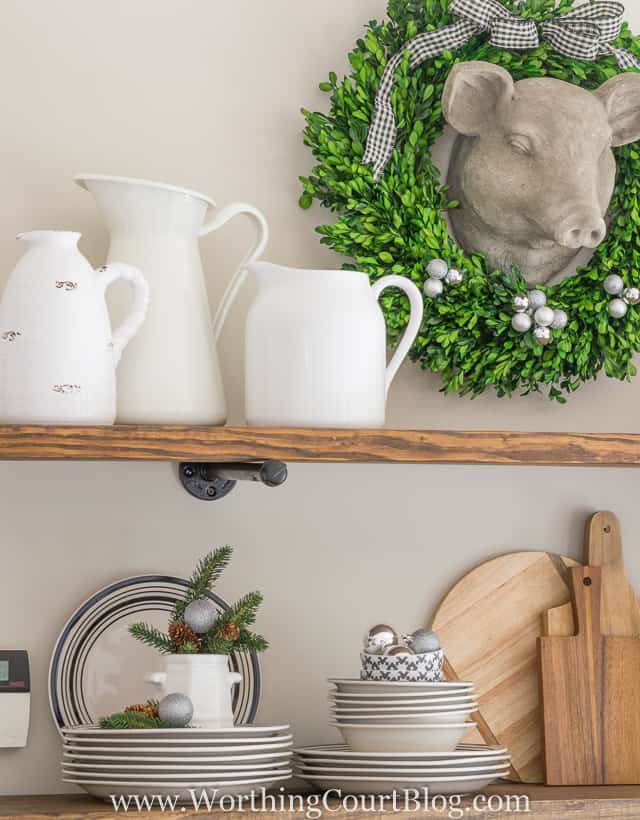 CHRISTMAS IN MY FARMHOUSE BREAKFAST NOOK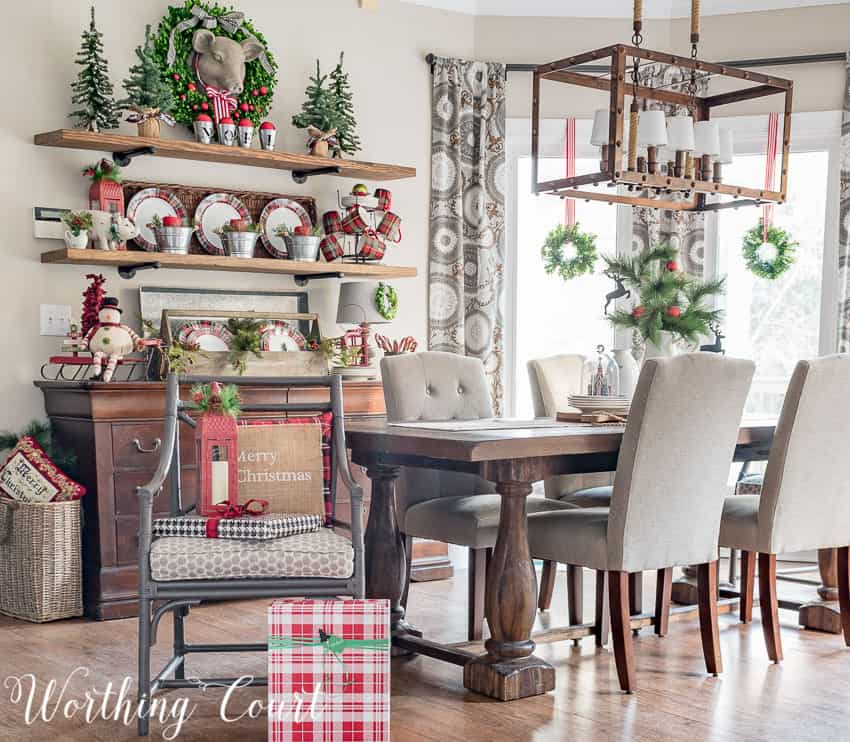 WRAP GIFTS AS YOU PURCHASE THEM
Raise your hand if you've ever been caught at the very last minute trying to get all of your gifts wrapped at once.  Or how about waiting until you have so many gifts to wrap, that it takes you hours and becomes a chore.  Where's the joy in that?  I'm totally guilty of both of these "offenses", but I finally realized there was a much better and more pleasurable way to enjoy my gift giving.  These days, I do my best to determine which wrapping papers and ribbons I'm going to use that year and wrap my gifts as I go.
PRETTY, EASY AND AFFORDABLE CHRISTMAS GIFT WRAPPING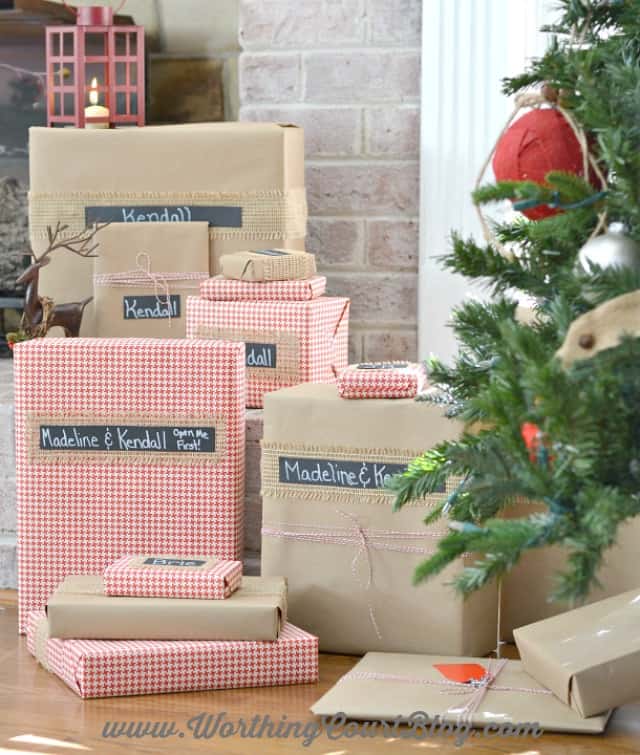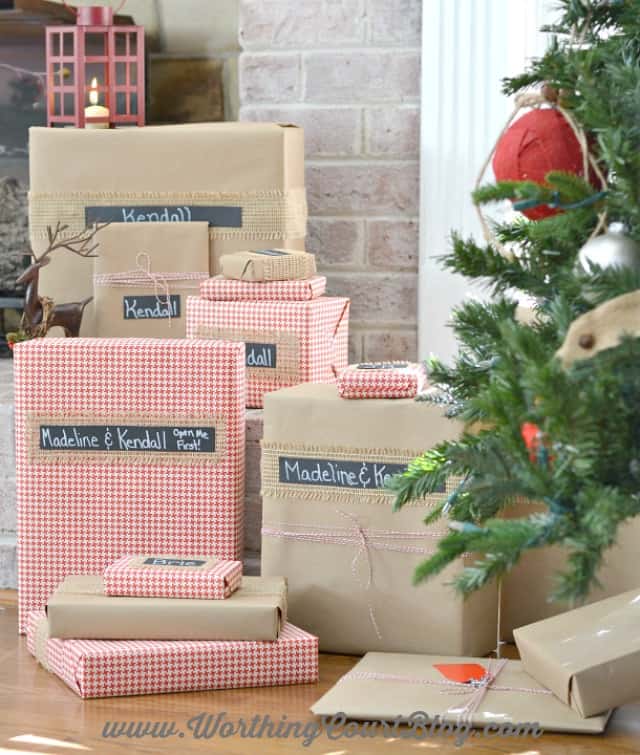 MAKE A MASTER PLAN
I love to be spontaneous, but I can't tell you how many times I've had to turn fun, spur of the moment invitations down because I backed myself into a corner by not planning ahead and not being able to take the time to "be in the moment".
FREE 8 X 10 CHALKBOARD CHRISTMAS PRINTABLE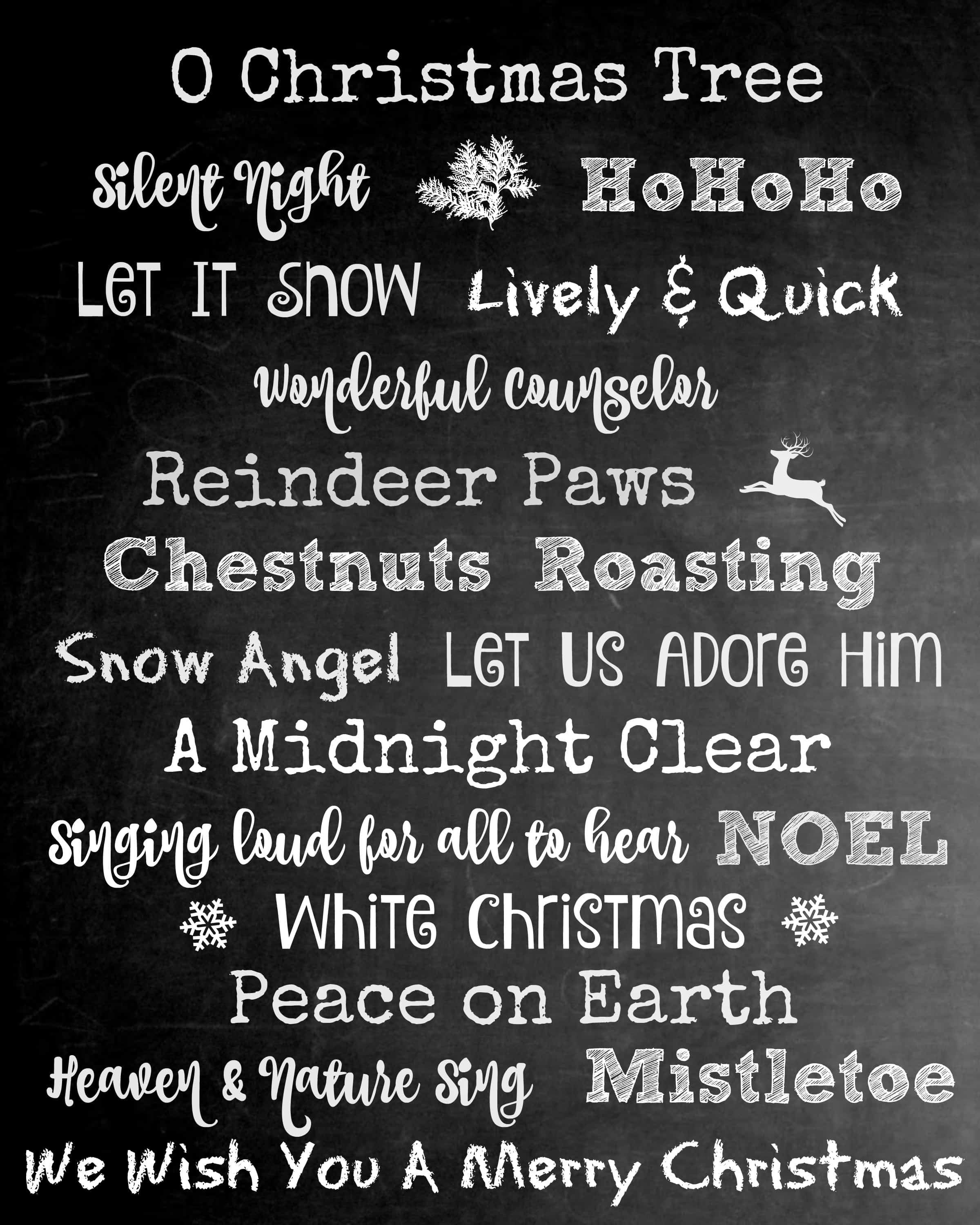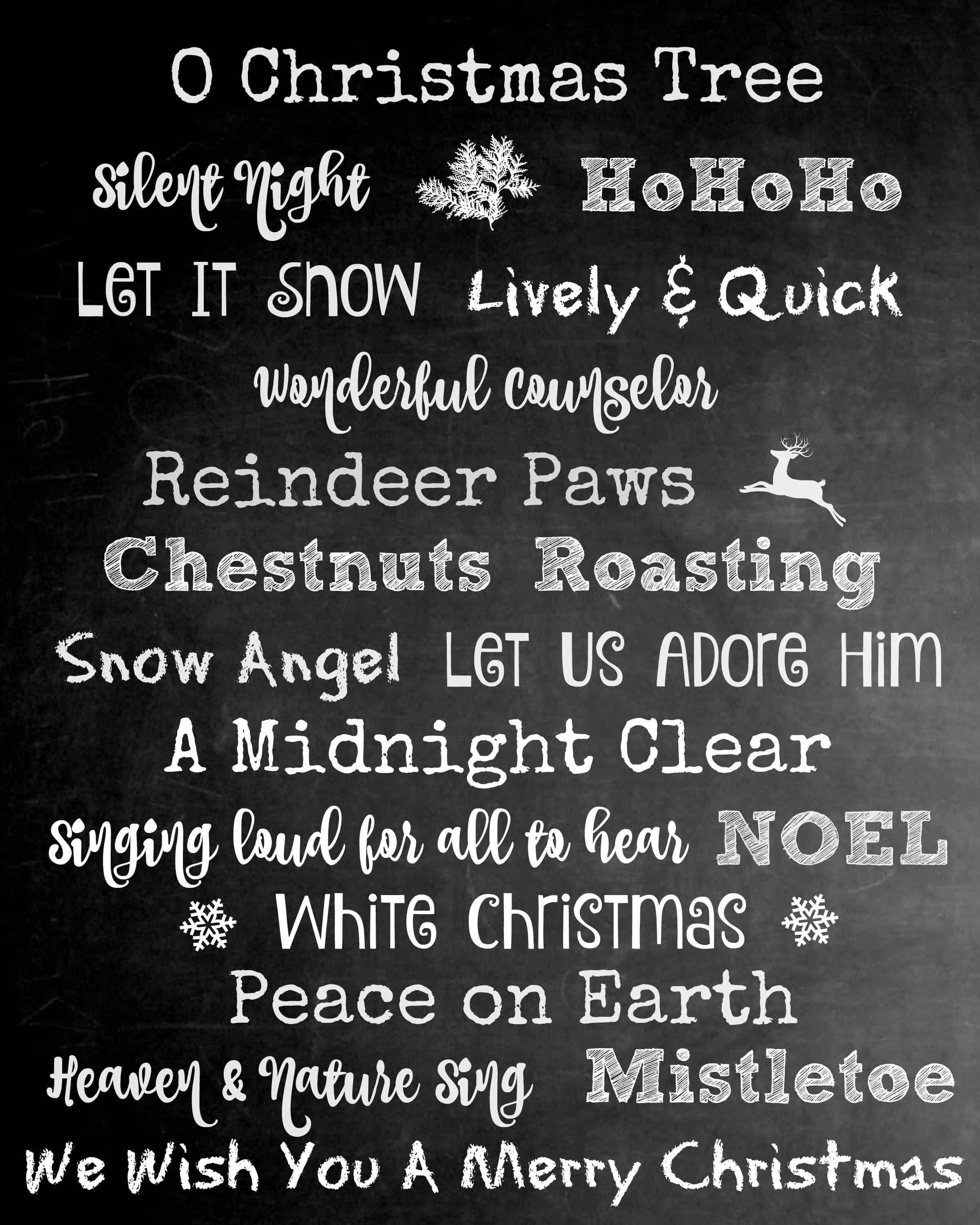 INVOLVE YOUR FAMILY
I admit it – it's super easy for me to get caught up into making ALL the Christmas plans myself and then directing everyone what to do and when.  When that happens, I usually wind up being too practical and missing out on some of the Christmas "magic".  Involving the rest of my family, including the small children, in the plan making makes Christmas more enjoyable for everyone – myself included!
MY DAUGHTER, SON IN LAW AND THE GRANDS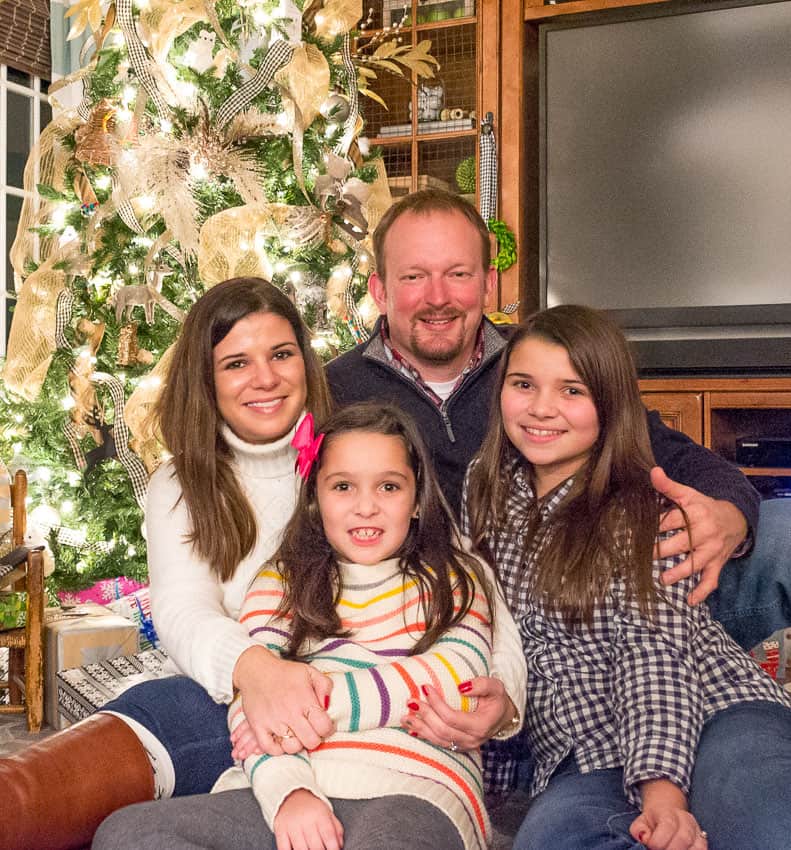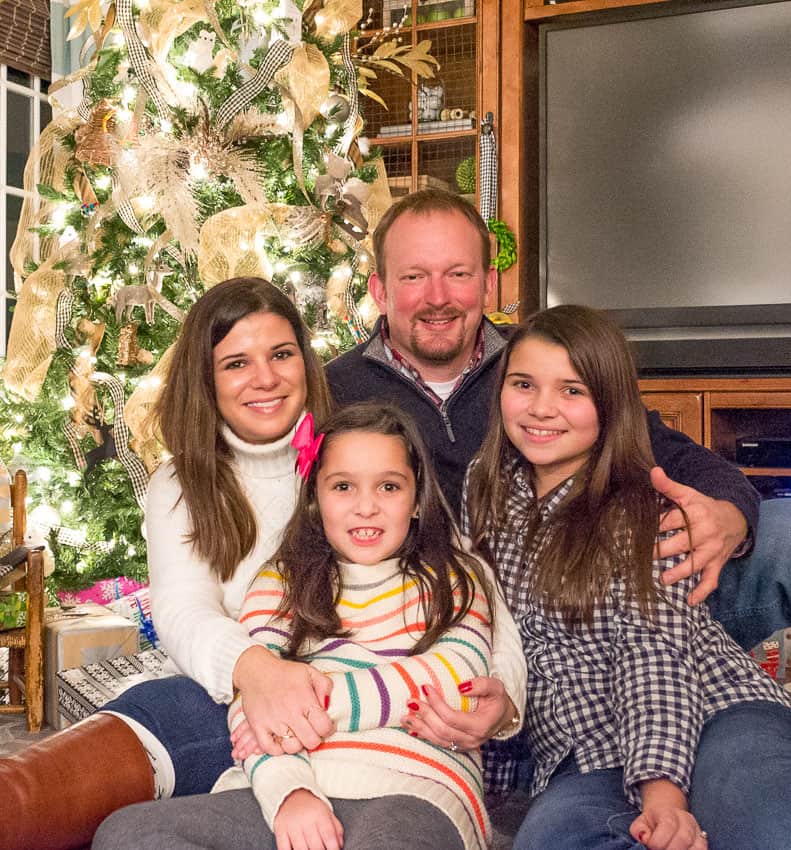 What tips do you have for avoiding stress filled holidays?