How To Decorate A Christmas Wreath – Directions From A Pro – Part I
In this two part series, get step-by-step directions and secret tips from design pros for how to decorate a wreath for Christmas.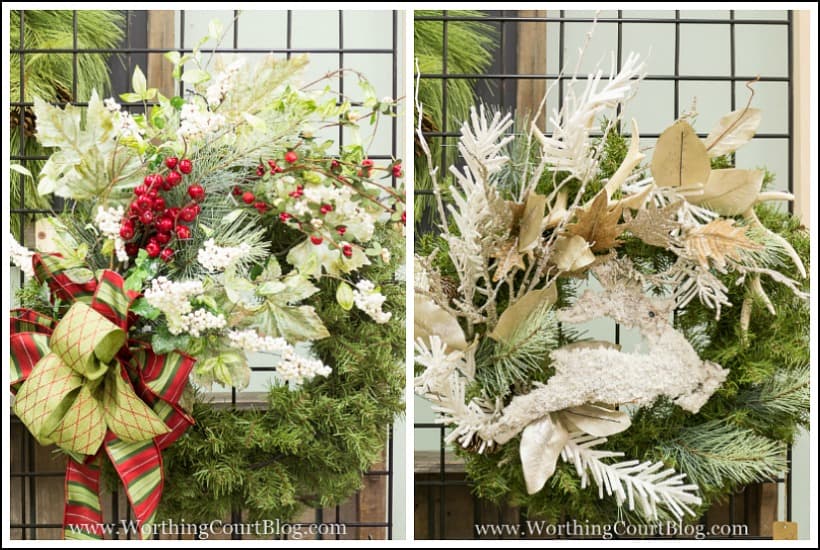 Pin
There is a home decor store where I live, called Total Bliss, that is one of my favorite places to shop and to get decorating inspiration.  I shop there all year long, but at Christmas – on my, it becomes a wonderland!
I recently had the absolute pleasure of spending time there while the store was being decorated for Christmas.  Let me tell you – each and every lady who works there is extremely talented and you better believe that I soaked up every tidbit and tip that I could.  I took a copious amount of photos and notes so that I could share with each of you.
I recently shared the Designer's Step-By-Step Directions for How To Decorate A Christmas Tree, but today I want to share all of the tips, secrets and how-to's for how to make a Christmas wreath.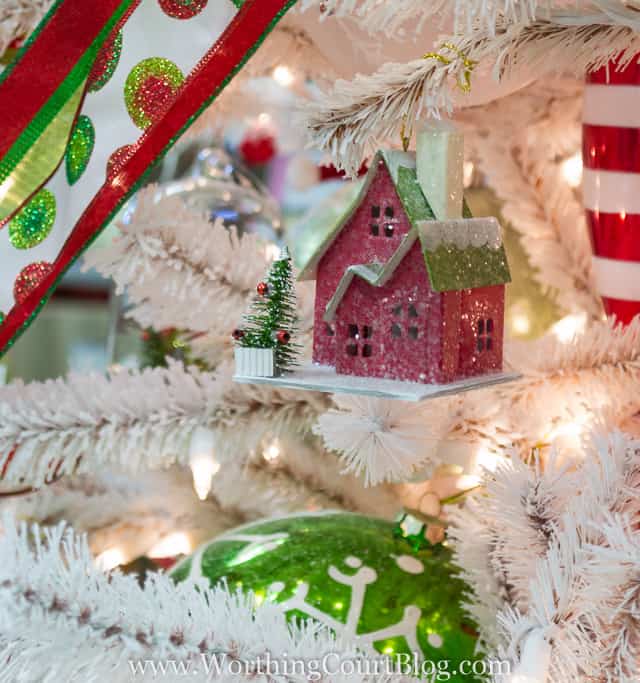 Pin
The owner of Total Bliss, Nancy, was kind enough to make several different styles of Christmas wreaths and share all of her secrets with me.  And of course, I have to spill the beans!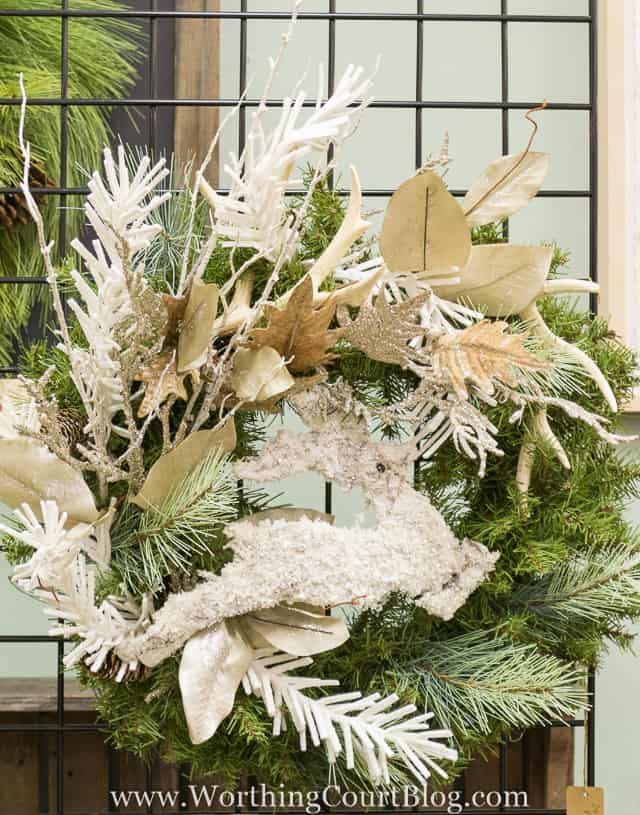 Pin
We'll start with basic tips that you can use no matter what size or style of wreath you make.
WREATH SIZE
Did you know that when the size of a wreath is quoted on the tag, it is the measurement from outer-most tip to outer-most tip when the wreath is fluffed out as much as it can possibly be?  In other words, that 24″ wreath actually measures 24″ across, outside tip to outside tip.  You'll see why that's a handy thing to know below.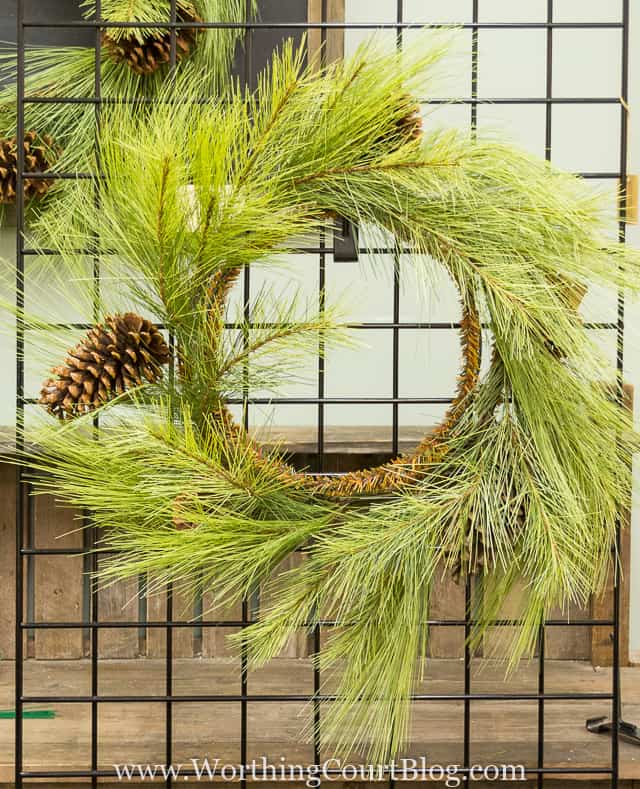 Pin
SELECT THE CORRECT SIZE
Yes, when it comes to wreaths, size matters.  Generally speaking, you should use a 28″ – 30″ wide wreath on a 36″ wide door and a 24″ wide wreath on a 30″ wide door.  If you're using a swag instead of a wreath, keep in mind that two swags work best on a set of double doors, but I'll admit that I personally love the look of two matching wreaths.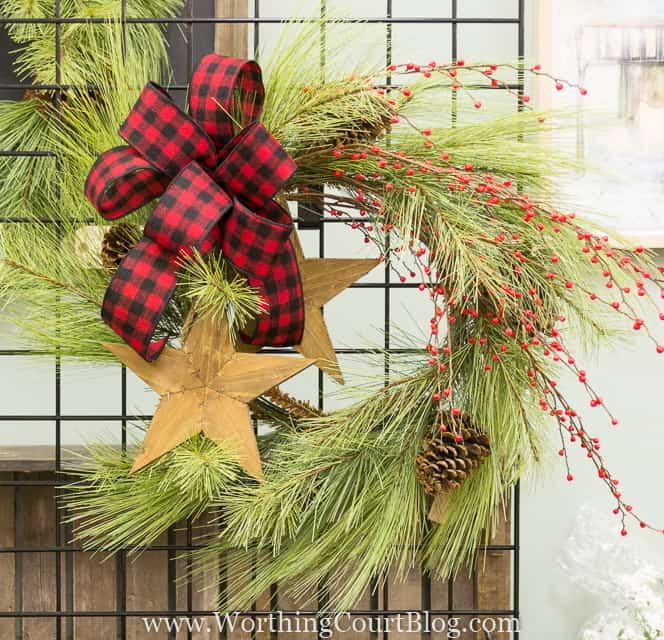 Pin
THINK AHEAD
Before selecting a wreath, you should first decide what you're going to do with it.  Going to add lots of decorations?  Then go for a less expensive wreath that you don't mind covering up.  It's sort of a waste of money to spend a fortune on a wreath only to cover it with decorations.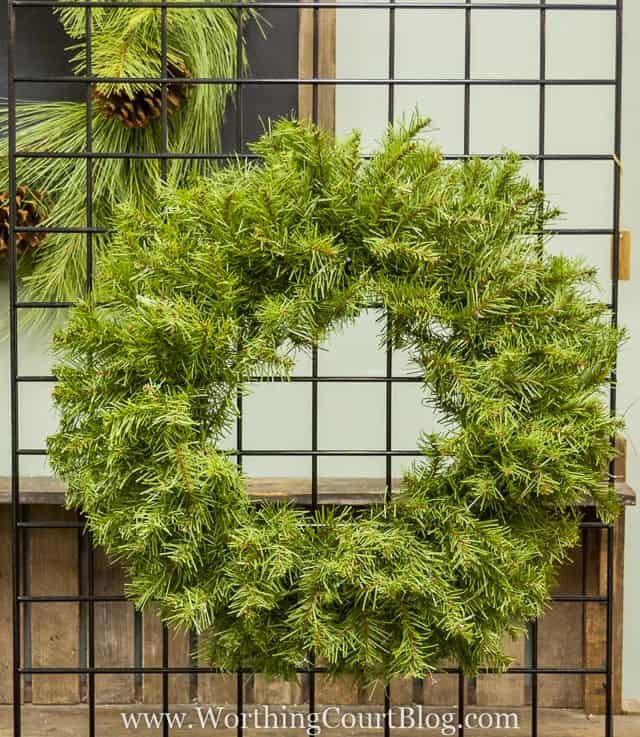 Pin
If you love the look of an expensive wreath, such as the really full ones with mixed greenery, then the only adornment that it needs is a beautiful bow.  Let that gorgeous, expensive wreath shine.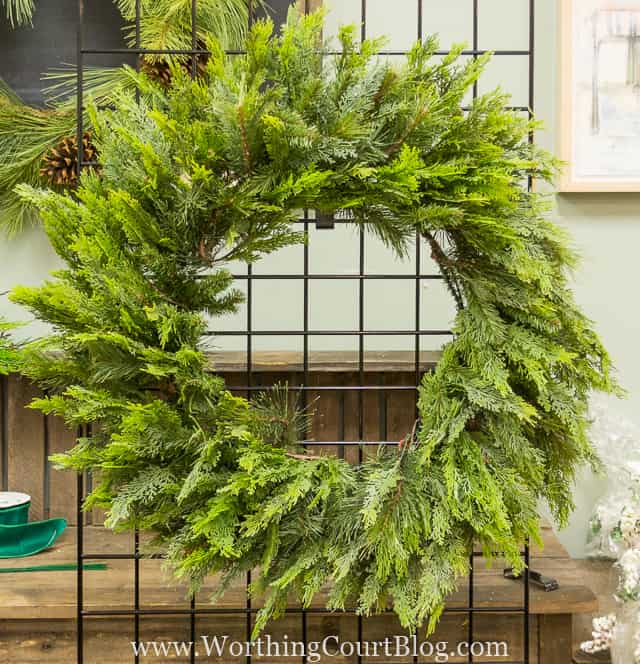 Pin
WHY THE PROS LOVE FAUX
Other than the obvious fact that a faux wreath is much longer lasting than one with live greenery, one of nicest thing about using a faux wreath is that it does a lot of the decorating work for you.  Those bendable branches are perfect for wrapping around branches and picks.  Use cable ties, instead of floral wire, to attach things to the wreath that can't be held with one of the bendable branches.  They're easier to work with and are more secure.
If you must use an adhesive, then hot glue is the best.  But – if you can avoid using any adhesive at all, the wreath is easy to take apart and redecorate next year!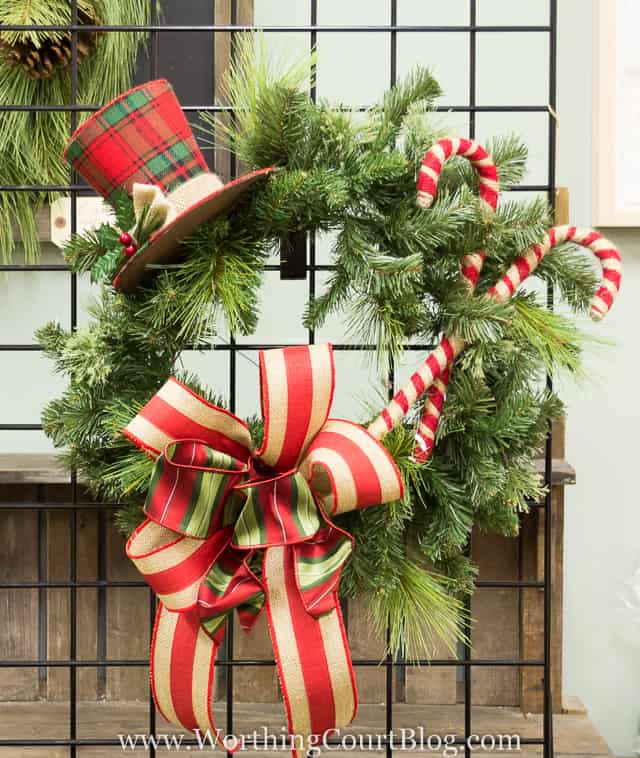 Pin
These general tips apply to decorating all types of wreaths, no matter the style or season.  Get the specific step-by-step directions for actually decorating a wreath by clicking HERE.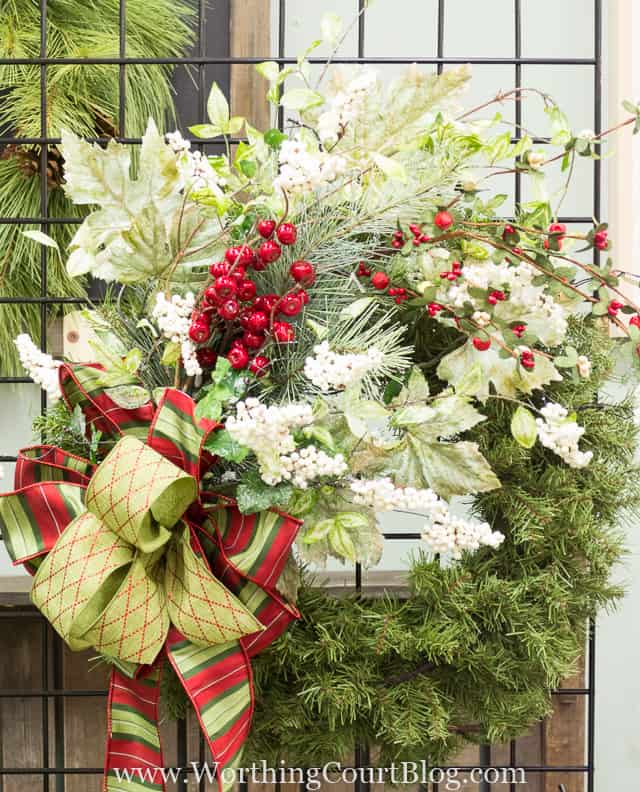 Pin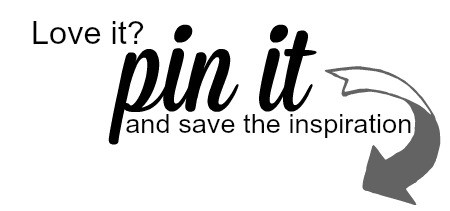 Pin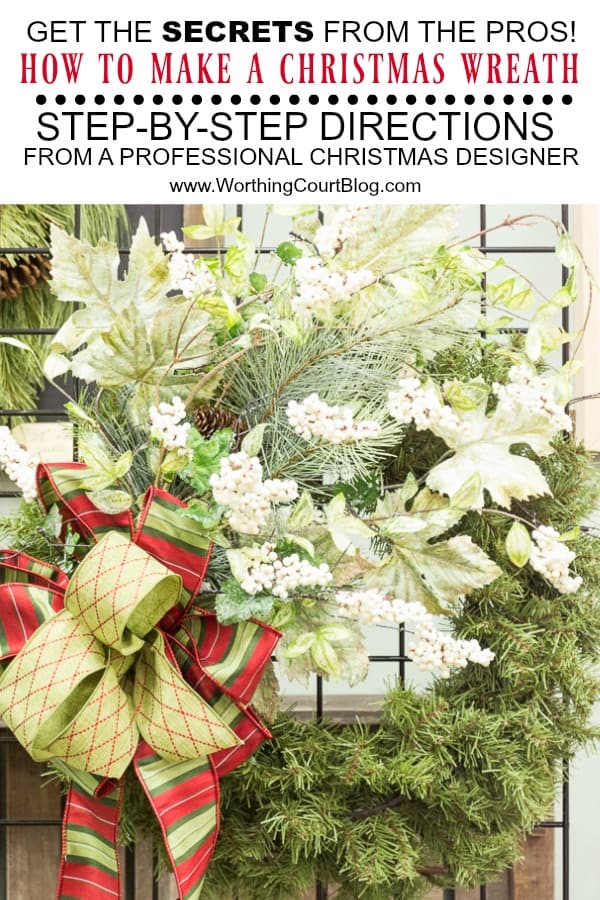 Pin