Welcome Home Saturday – Lots Of Ideas!
I'm so excited to be a guest at the Welcome Home Saturday series once again! Thank you so much to my friend Kelly from The Tattered Pew for inviting me. You can see last year's Welcome Home post HERE.
Not familiar with the Welcome Home series? It's a weekly series where several of my blogging friends share ideas and inspiration from their homes. There's a different guest included each week, which makes it a great way for you to discover other home decor bloggers that you may not be familiar with.
Do you do any patriotic decorating around your home? We all seem to be sooo busy these days, but with the approach of Memorial Day, Flag Day and July 4th, I thought it would be fun to share several fast and easy patriotic decorating ideas for all us people who have so much on our plates.
6 FANTASTIC, FAST & EASY PATRIOTIC DECORATING IDEAS FOR BUSY PEOPLE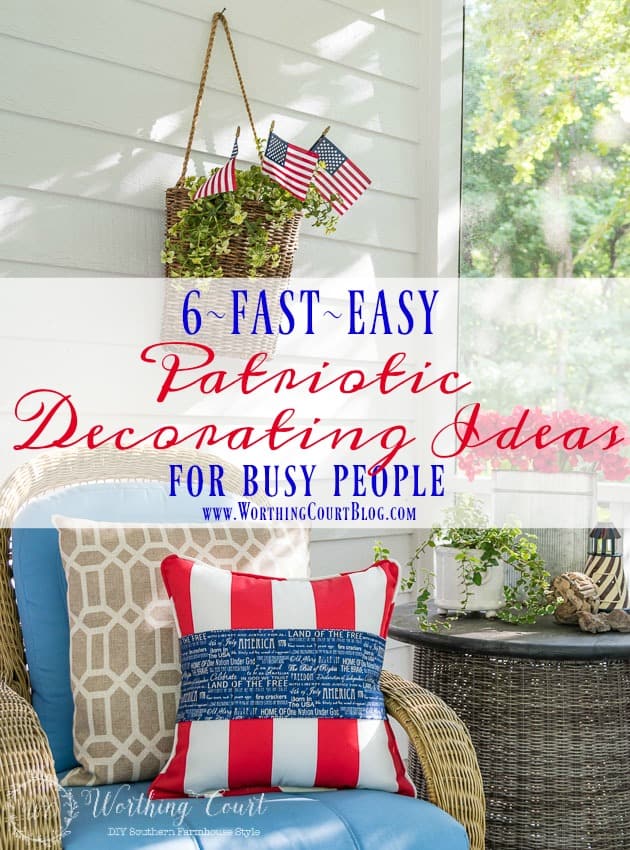 And down below, I've got more patriotic decorating ideas for outdoor spaces!
Welcome Home Saturday