The Softer Side Of Winter In A Farmhouse Dining Room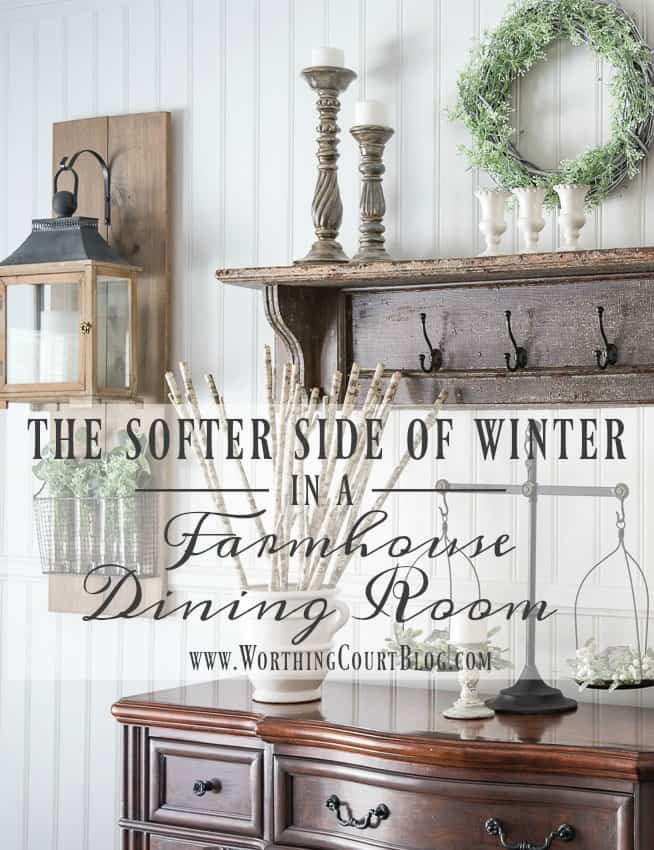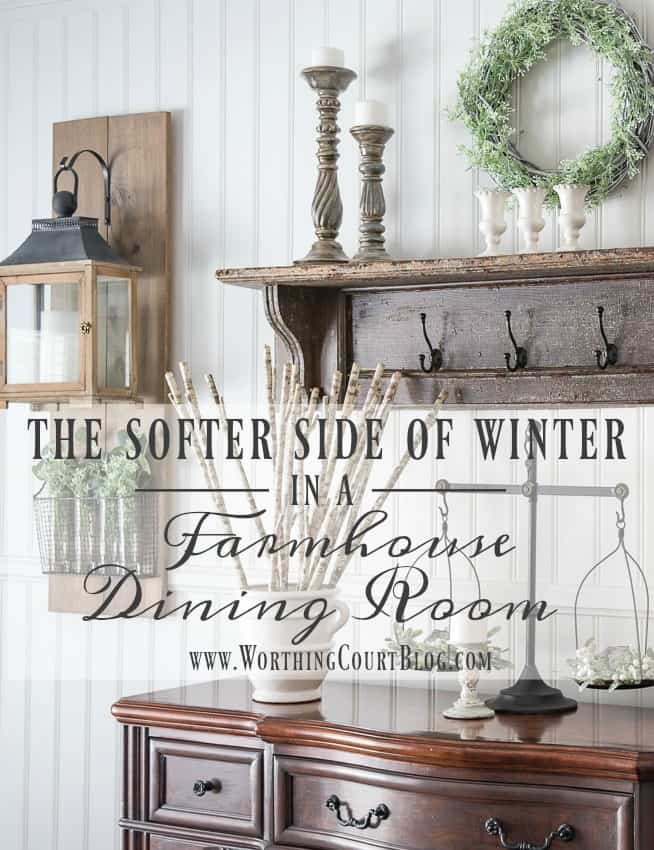 Pin
Would you agree if I said that winter is pretty much a harsh time of year? Depending upon where you live, that is. Here in North Carolina, we don't have it nearly as rough as many of you do, but we do get our fair share of freezing cold temps, snow, ice and gray days. Lots of gray days.
When I decorated my dining room for Christmas, I didn't use the cheery green and red, like I did in the rest of the house. I kept the colors softer in here by using pale, frosty greens and shades of gray. Then, when transitioning the room from Christmas to winter, I decided to counteract the season's harshness by keeping the same softer-side vibe going.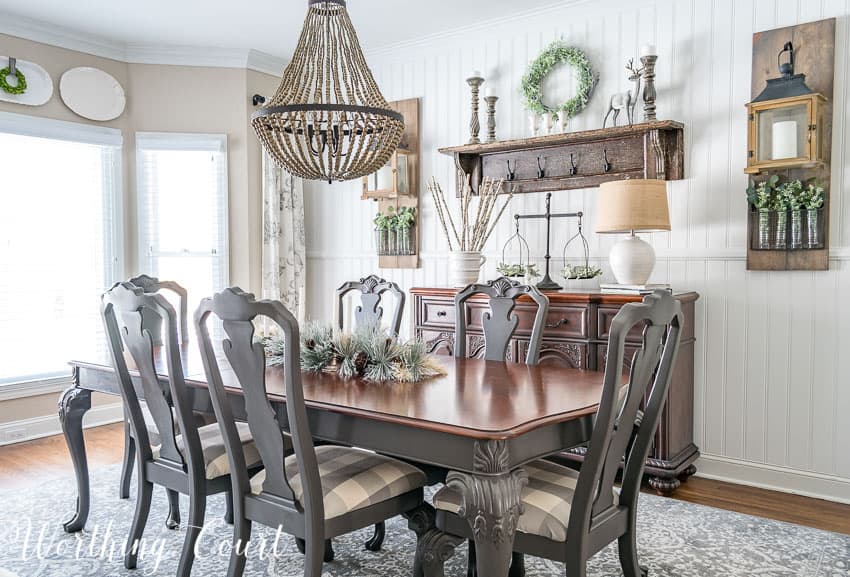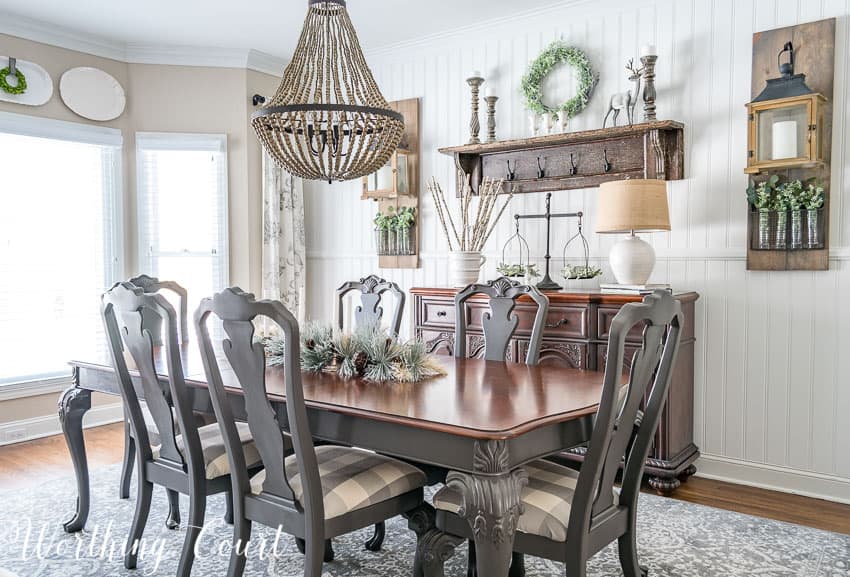 Pin
I was actually inspired by the centerpiece that I placed on my table for Christmas. It already fit it with my winter's theme, so I left it just as it was.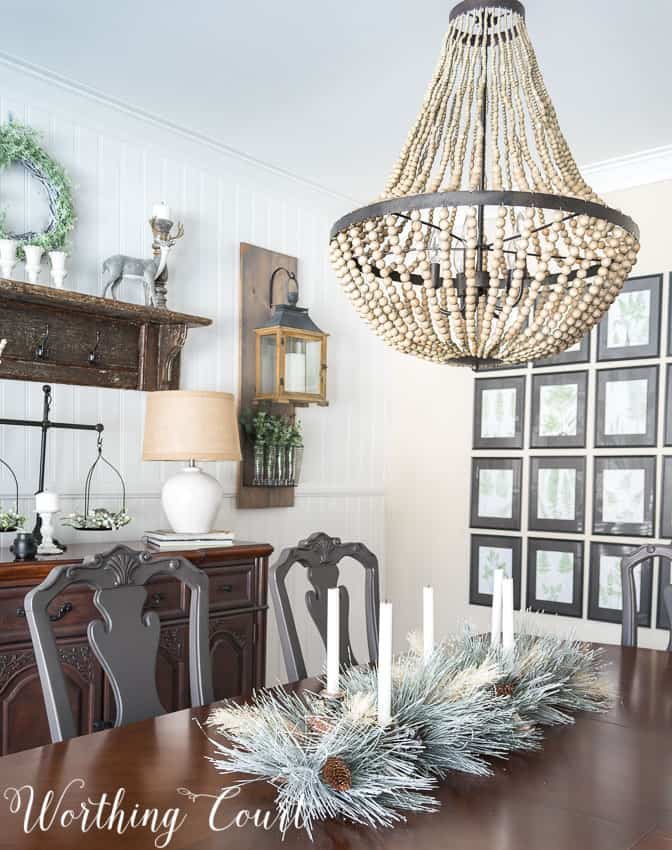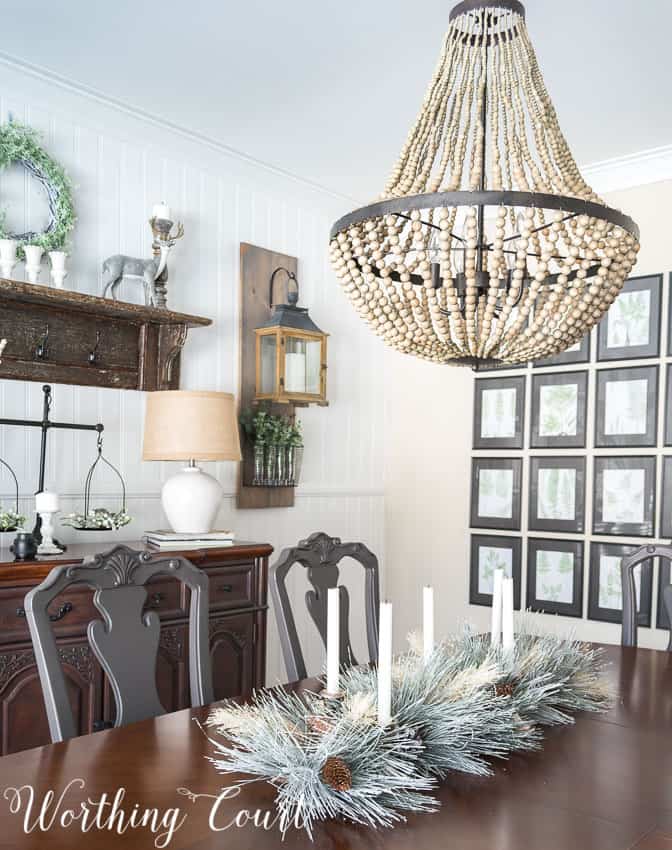 Pin
I added more of the frosty greens and whites throughout the room, starting with the sideboard and the vintage shelf above it. I just love this shade of green!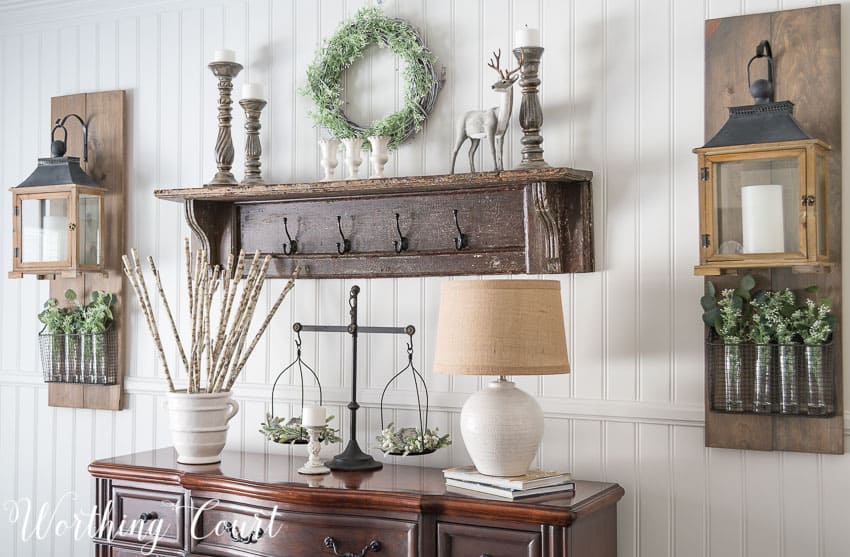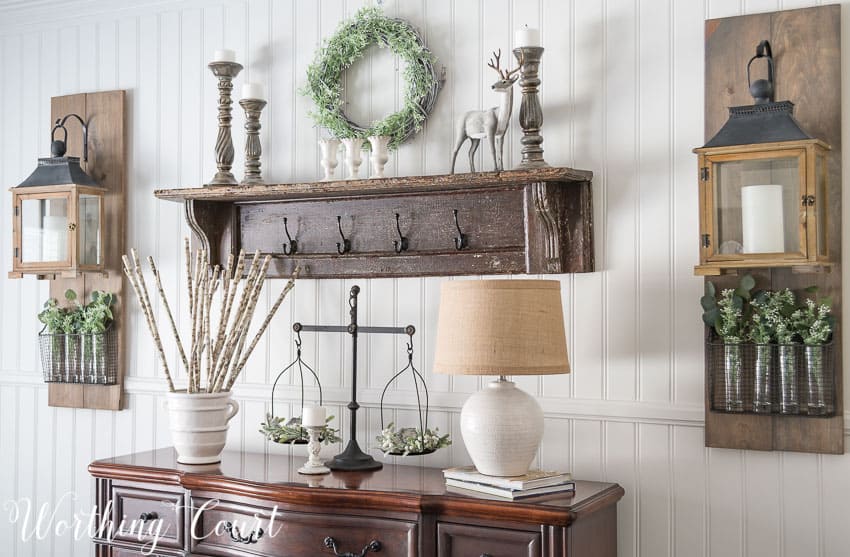 Pin
I made the easiest wreath in the history of ever to display above the shelf. I simply sprayed a grapevine wreath with one coat of white paint and then poked pieces of an artificial greenery bush, that I had cut apart, into the wreath. Done. I think the wreath can stay in place all the way through the summer!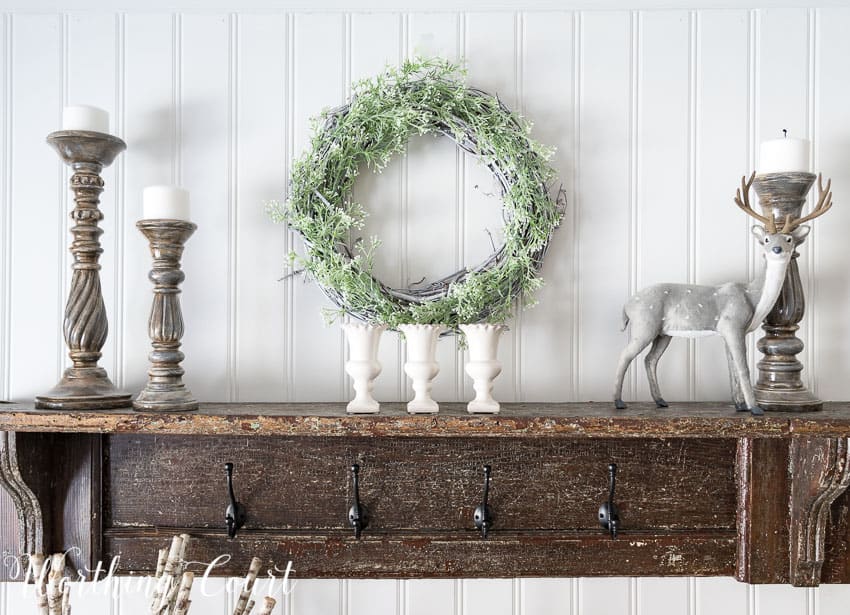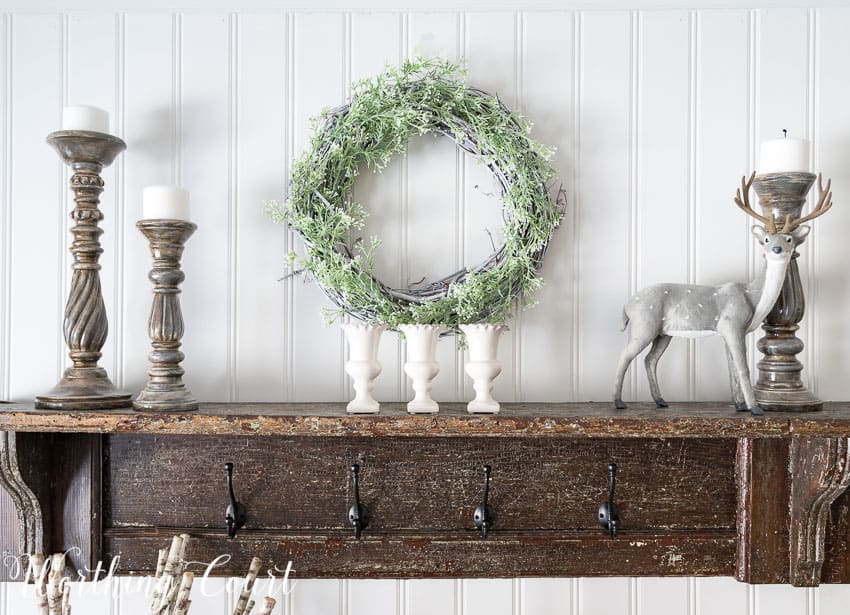 Pin
Down on the surface of the sideboard, I filled a large white container with artificial birch sticks and added my set of iron scales. Simple and easy – that's what I'm all about this winter!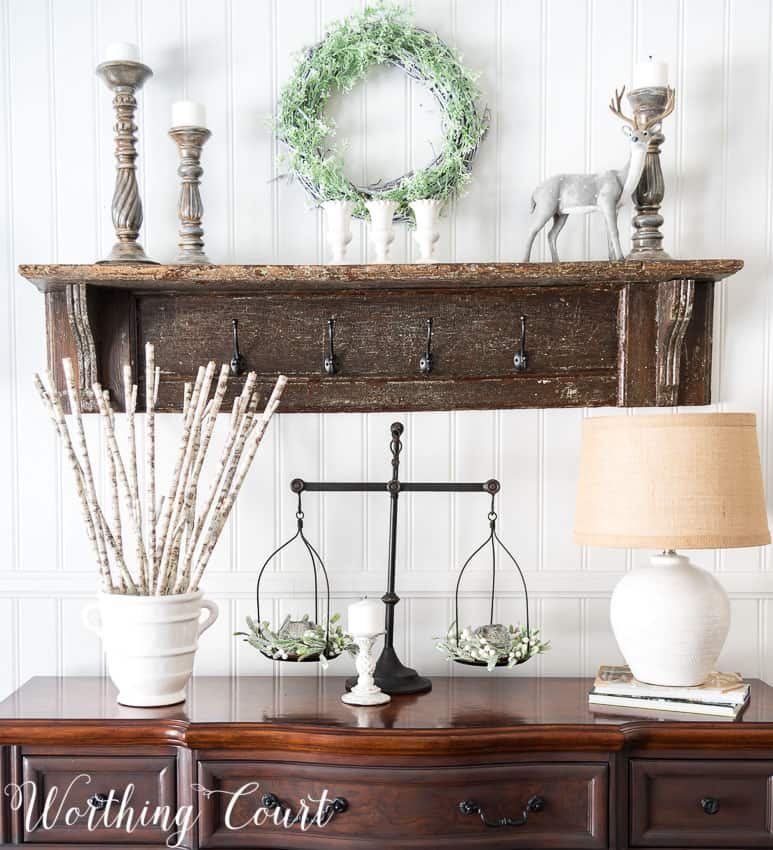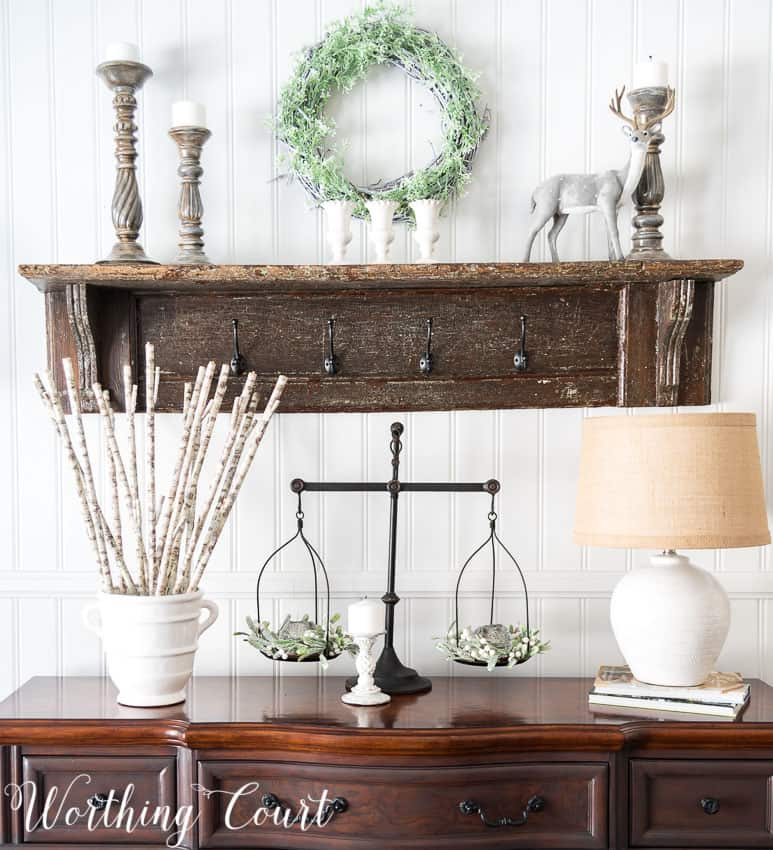 Pin
Each side of the scales contains a frosty green candle ring with a vintage Kosta Boba snowball tea light candle holder nestled into it.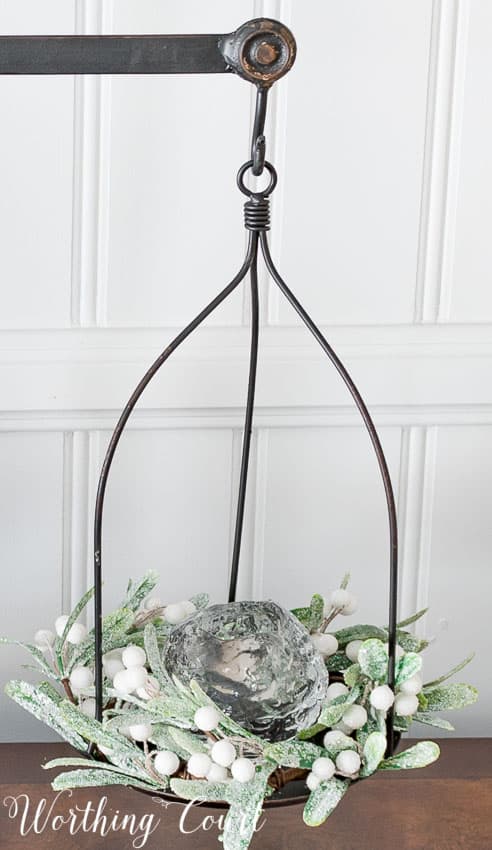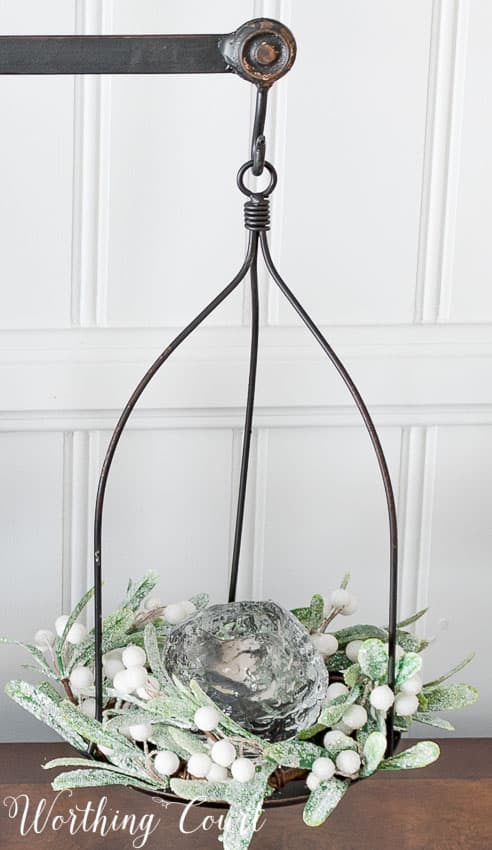 Pin
The plates that I had put into the baskets below the hanging lanterns for Christmas were replaced by glass vases filled with eucalyptus and more of the same artificial greenery that I used on my wreath.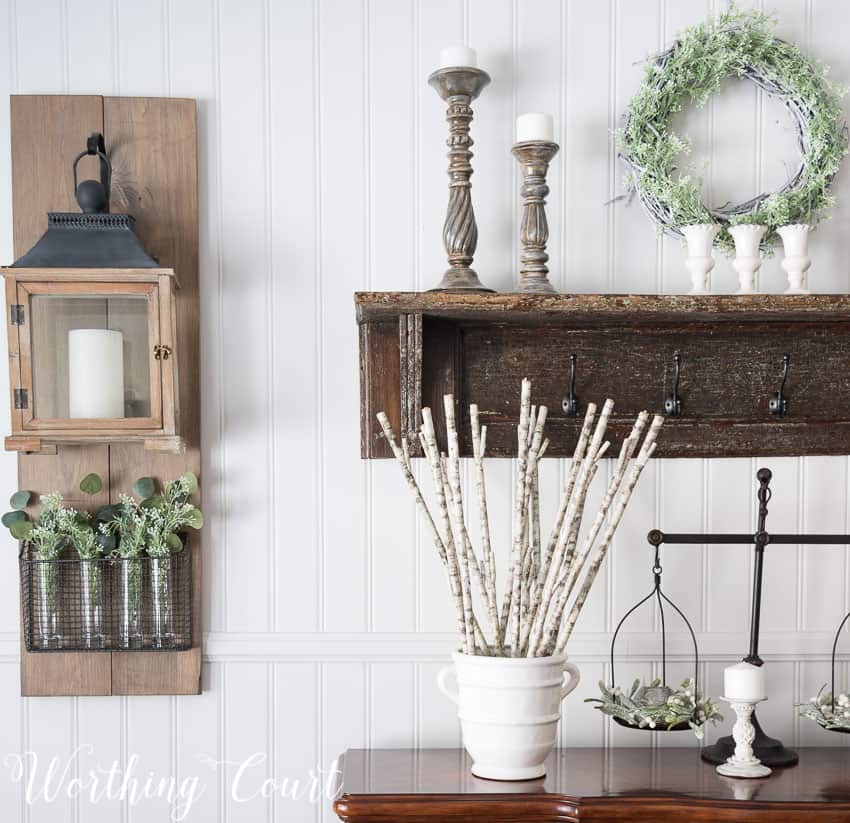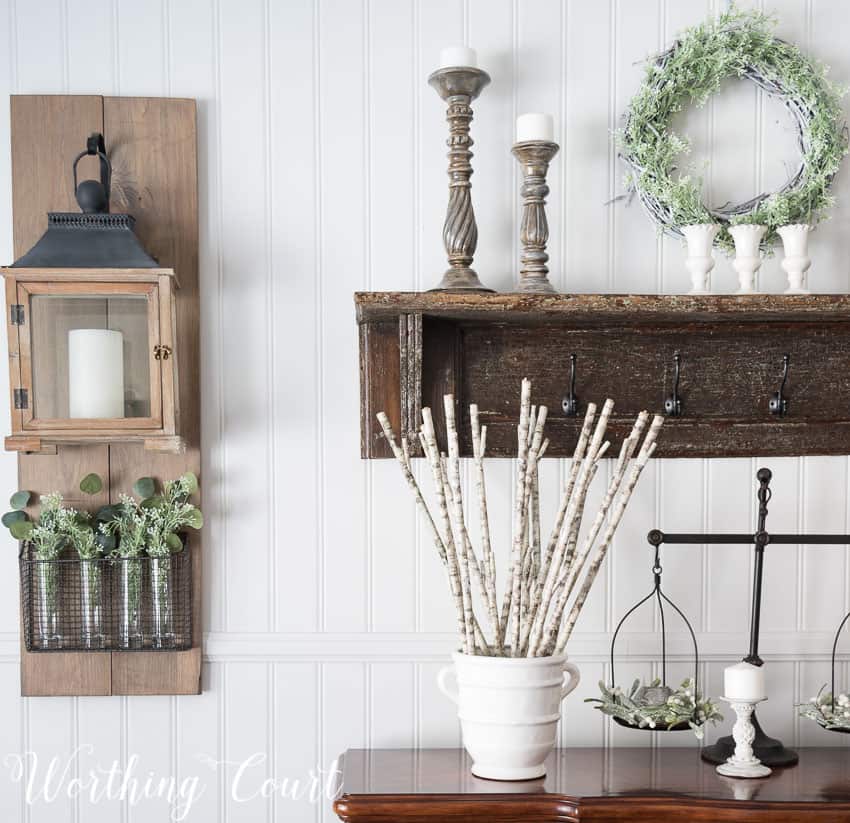 Pin
Across the other side of the room, I replaced the Christmas wreath on the mirror with a hanging wicker wall basket filled with more eucalyptus and added a super simple little vignette to the top of the chest.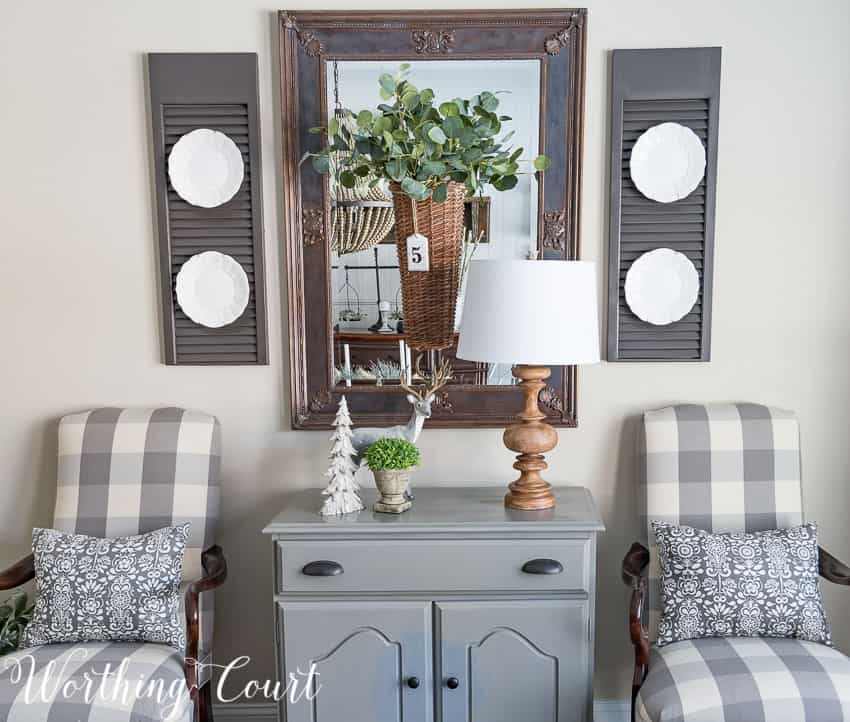 Pin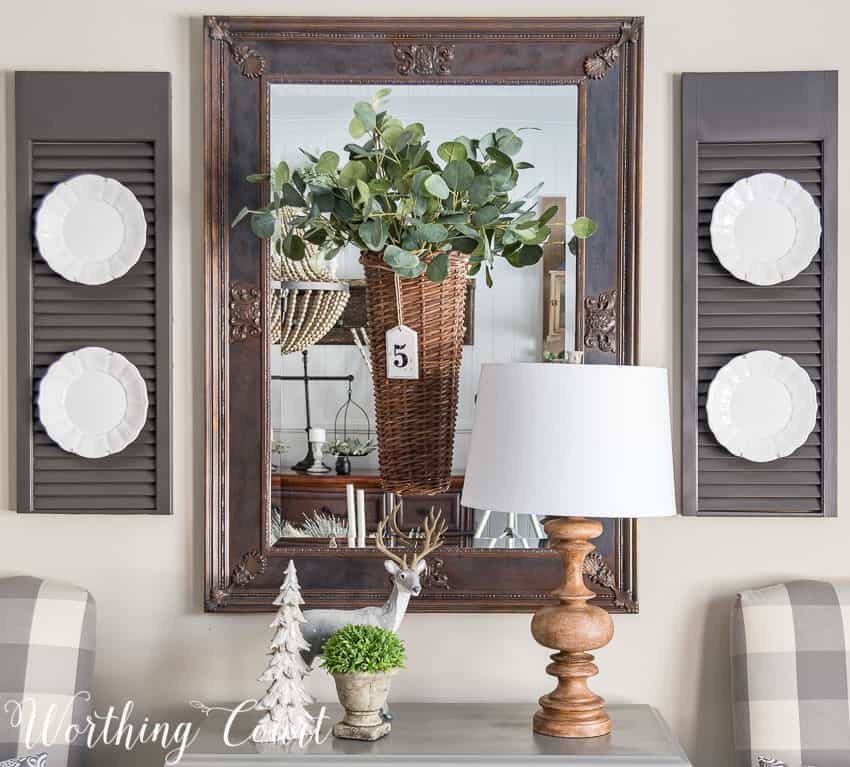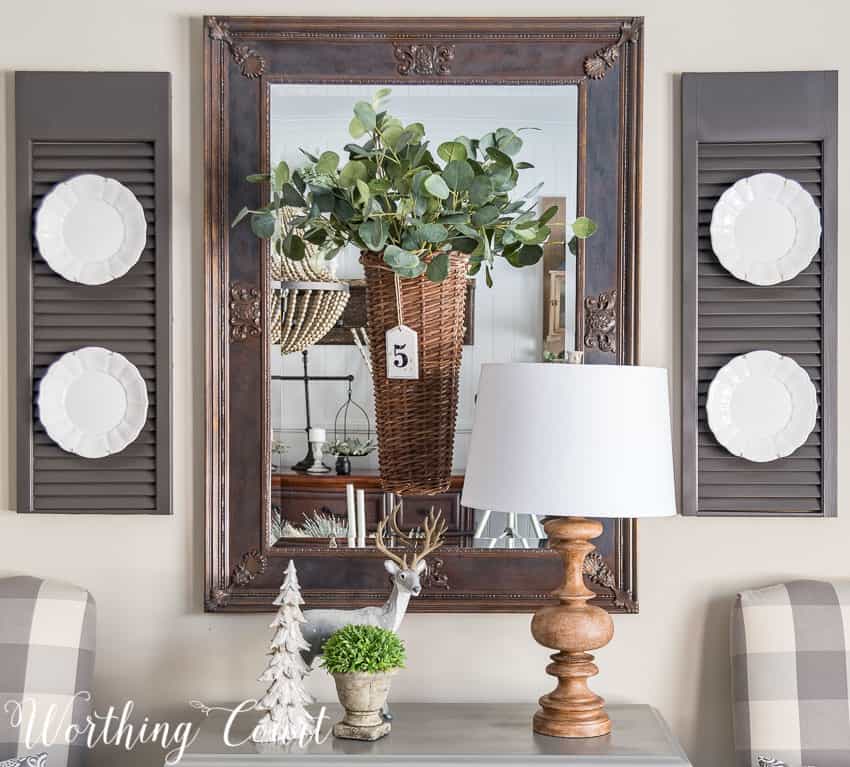 Pin
Thank you for stopping by today! I hope you enjoyed my take on the softer side of winter. How about in your neck of the woods – is winter harsh where you live? Or are you one of the fortunate ones who lives in a nice warm and sunny climate year round. Color me jealous, if you are!
MAKE SURE YOU LEAVE A COMMENT TO AUTOMATICALLY BE ENTERED!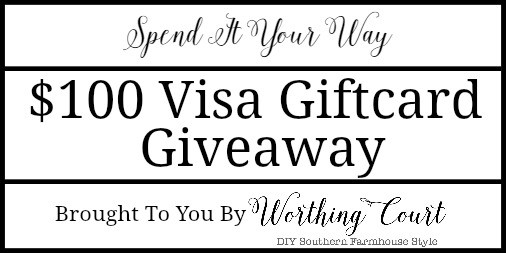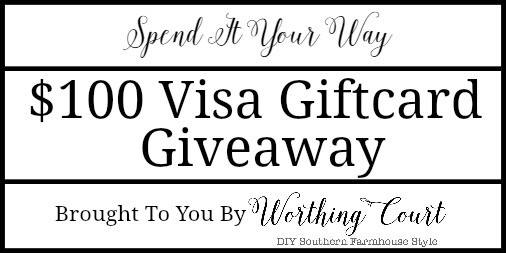 Pin
CLICK HERE TO READ THE DETAILS.
Sharing at THESE great parties.