My Rustic Glam Farmhouse Christmas Dining Room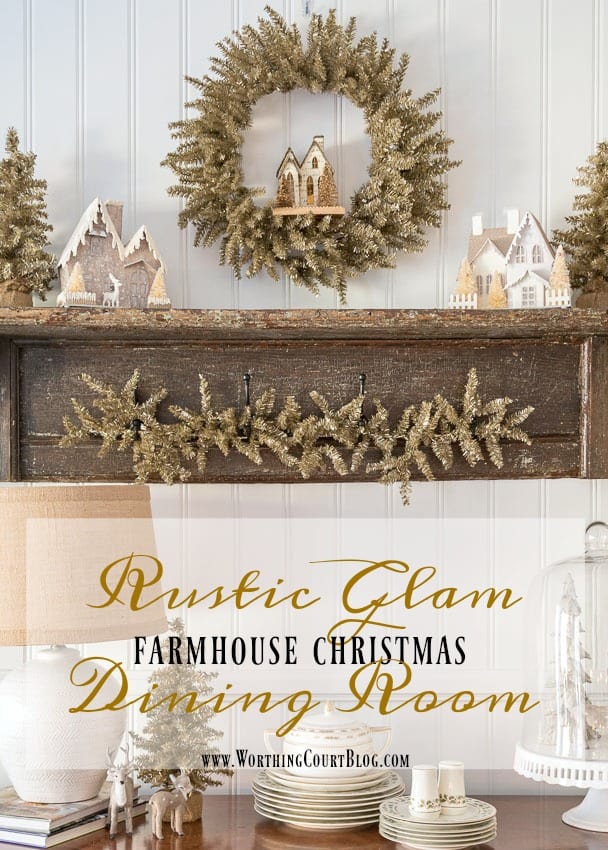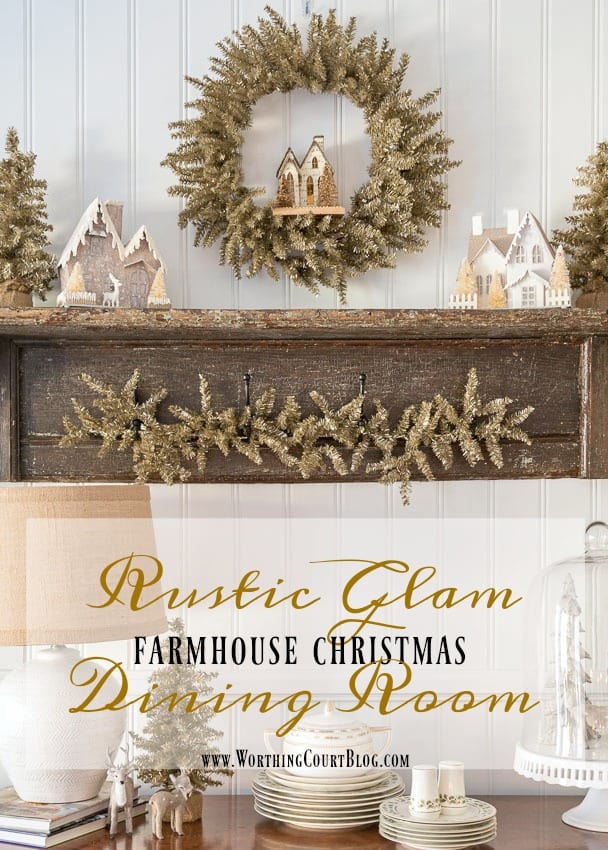 Pin
Hello everyone and welcome to my rustic glam farmhouse Christmas dining room! This is the first Christmas since I completed the dining room makeover and I'm so excited to share it with you.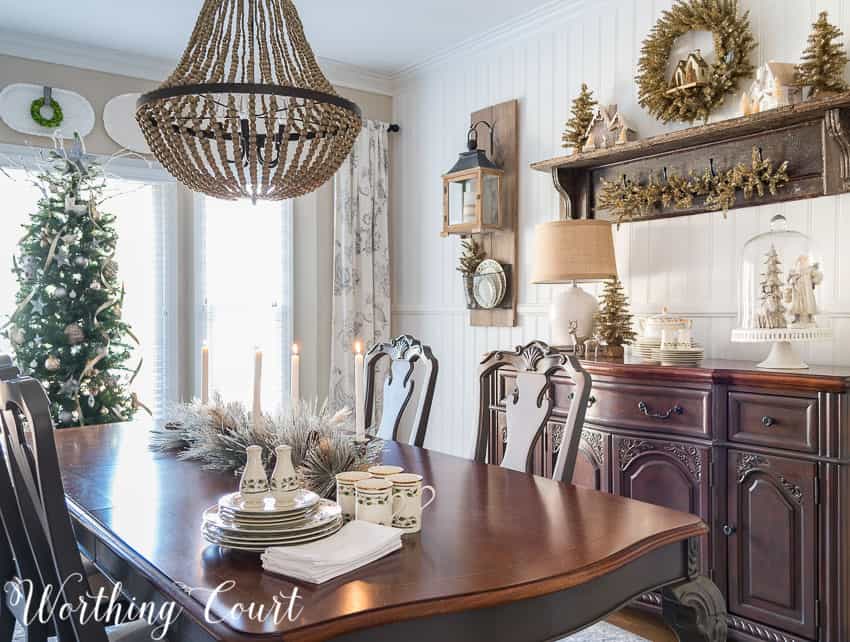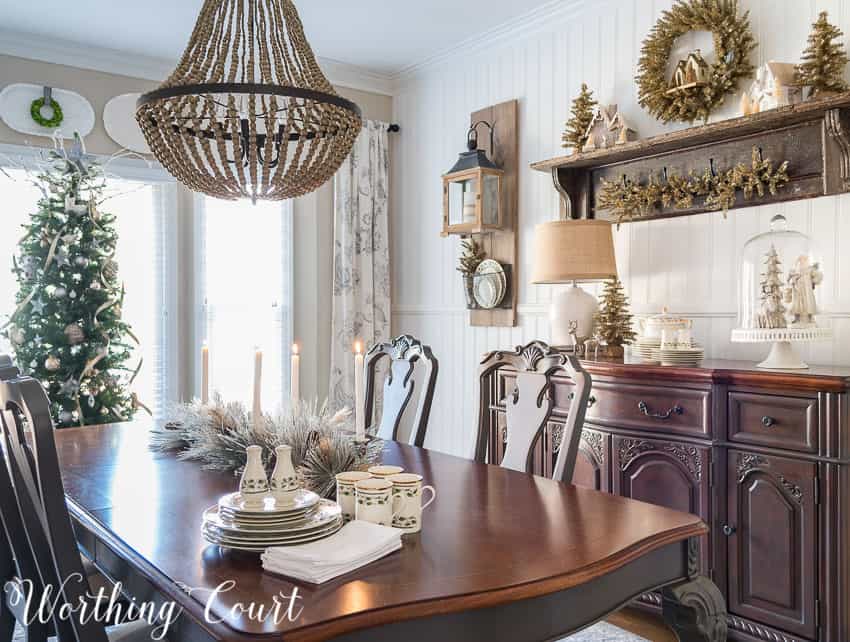 Pin
This was the first room in the house that I decorated for Christmas this year and it came together very easily. You might recognize many of the decorations that I used in here from last year's Christmas mantel and the Christmas shelves in my breakfast area.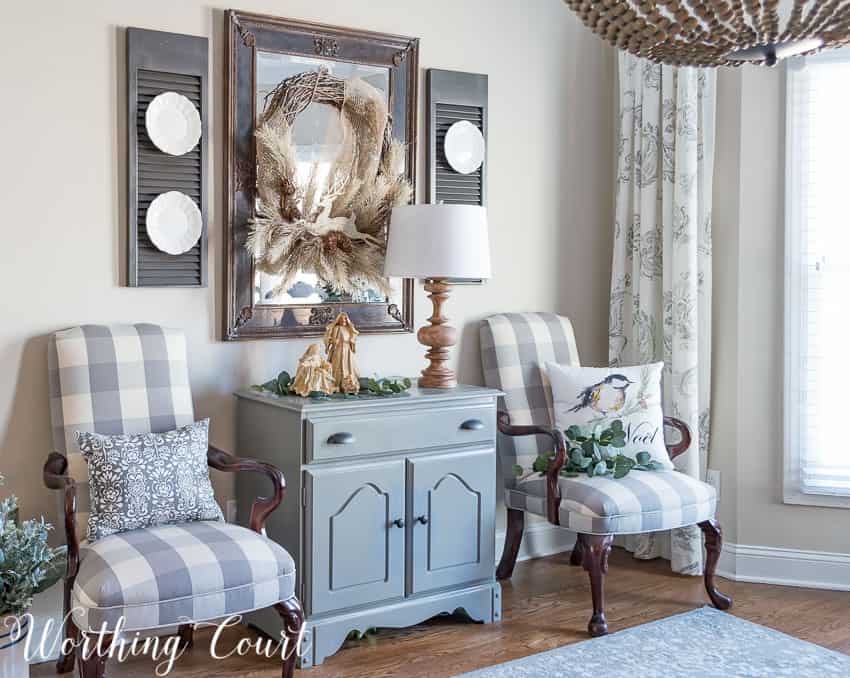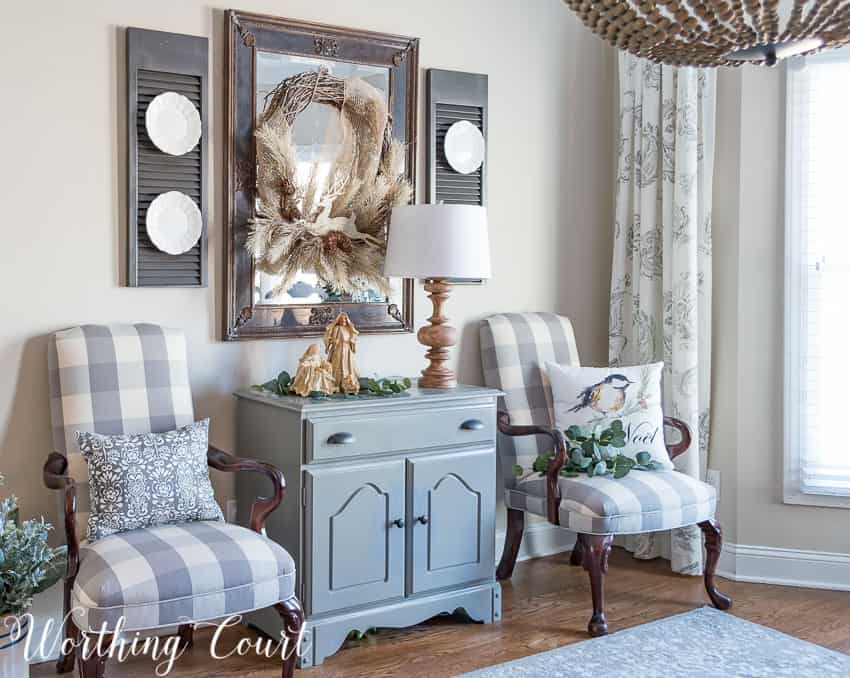 Pin
This wreath is actually the one that I made to use over my mantel last year. I was inspired by one I had seen in a catalog.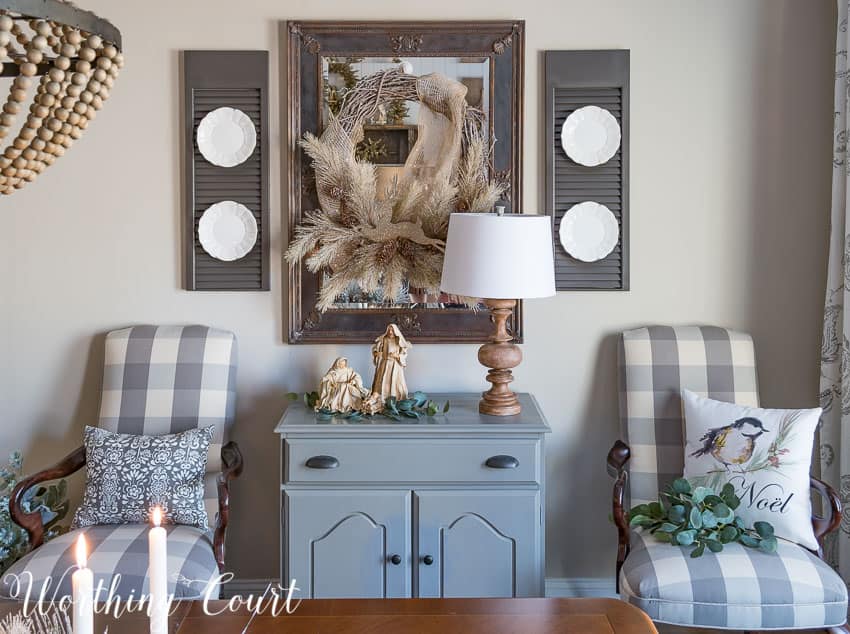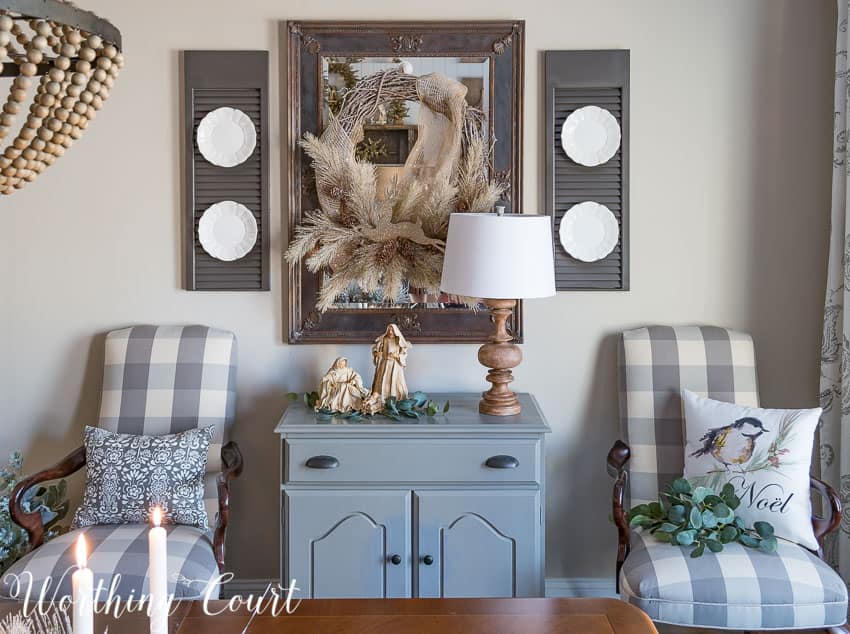 Pin
I made sure to find a spot for my NOEL Christmas pillow. It's one of my faves! If you haven't already, sign up for my newsletter so that you can get the link to where you can purchase one for yourself. You can sign up for the newsletter in the gray box that pops up, in the lower right hand corner of the page.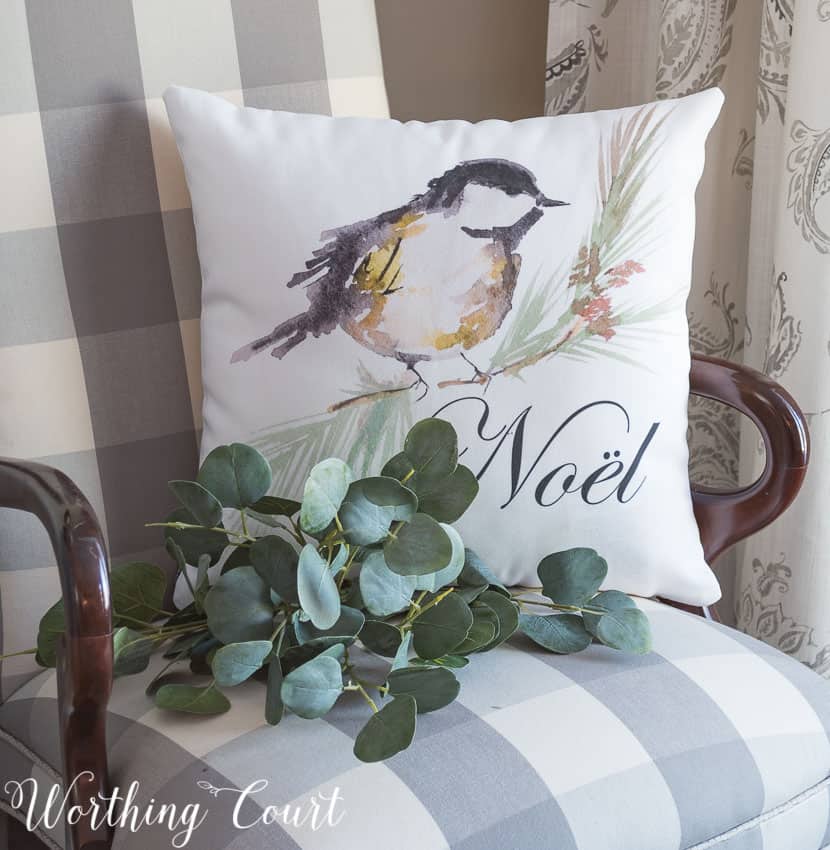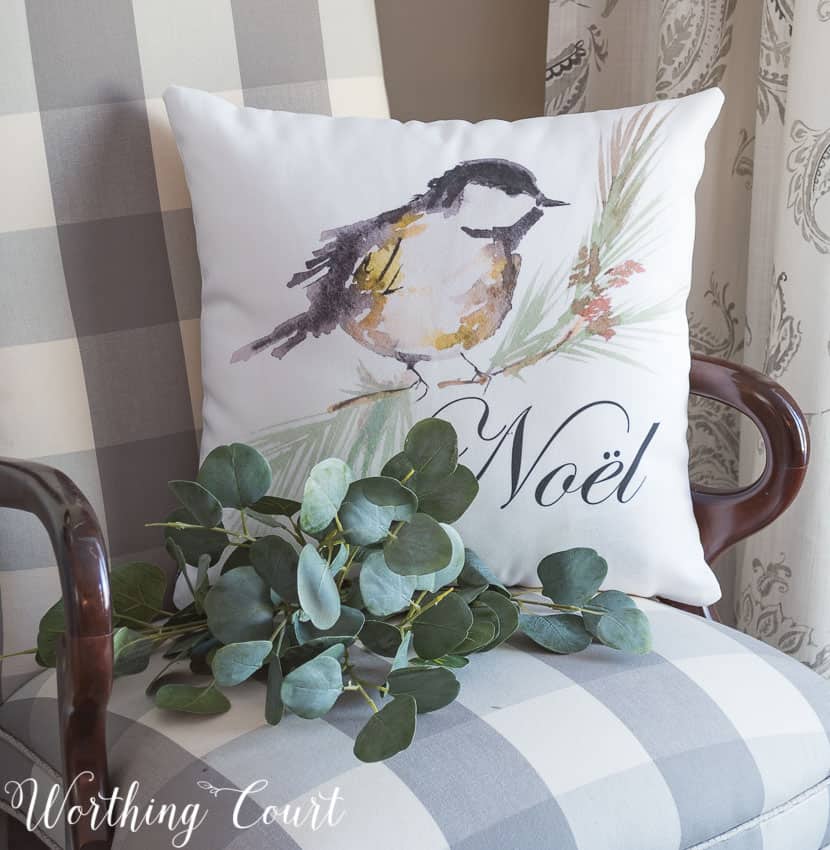 Pin
My motto this year was "no glitter allowed", but in the dining room, that rule kind of fell by the wayside as soon as I decided to use this wreath on the mirror above the sideboard. It set the tone for the whole room. But that's okay since I always try to dress the dining room up a bit. I'm in love with the glittered reindeer and frosted branches!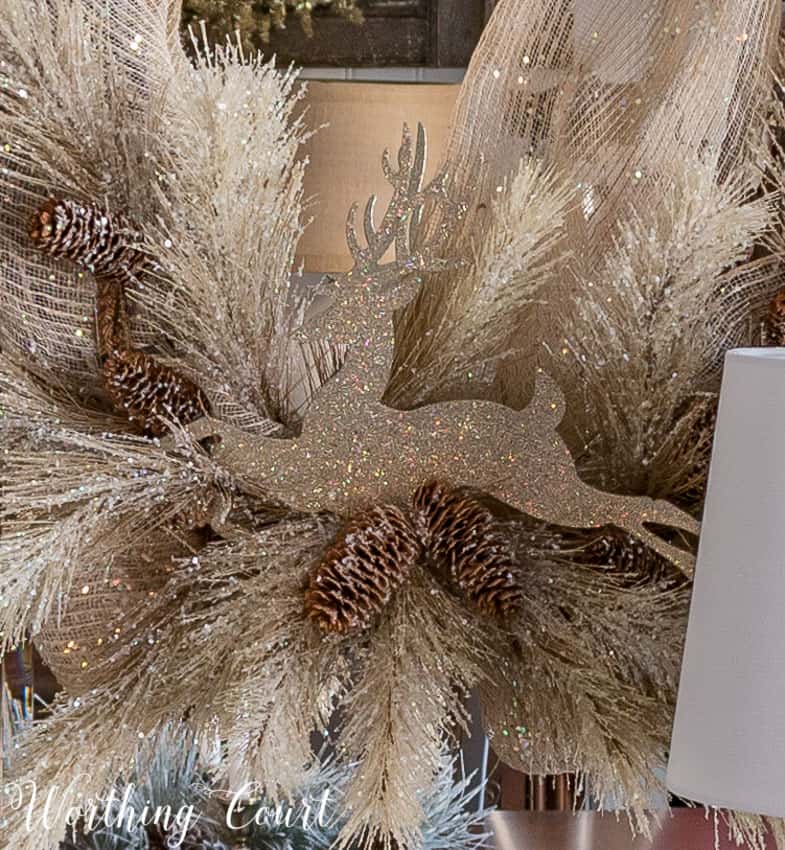 Pin
Across the room, the sideboard and vintage mantel shimmer with burnished gold trees, branches, a wreath and a few glittery houses.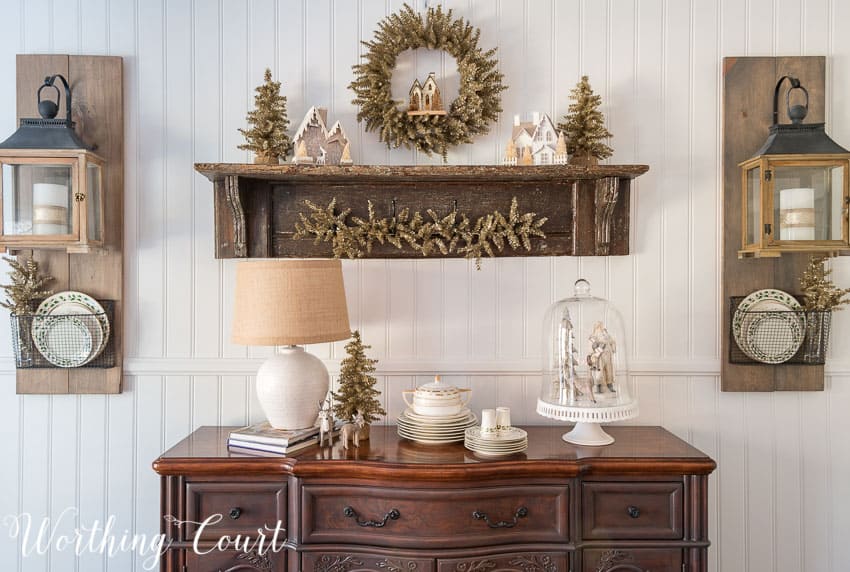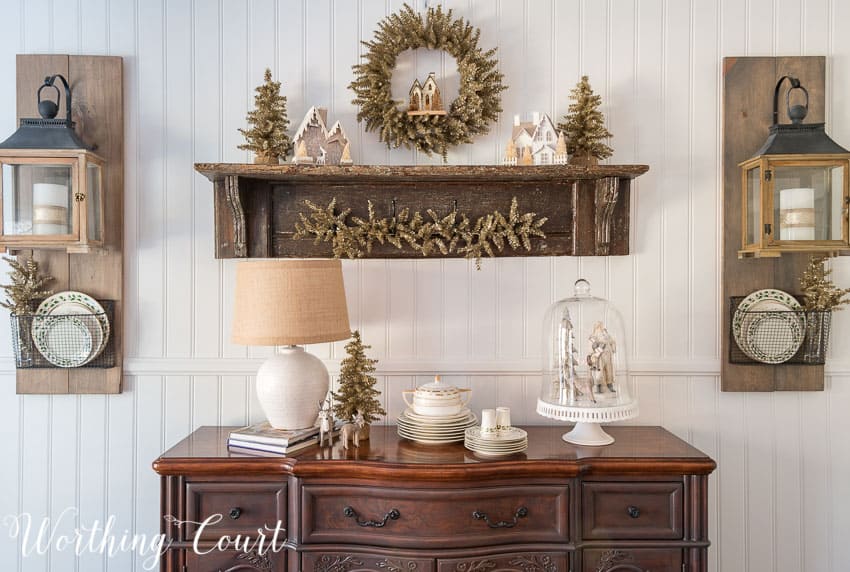 Pin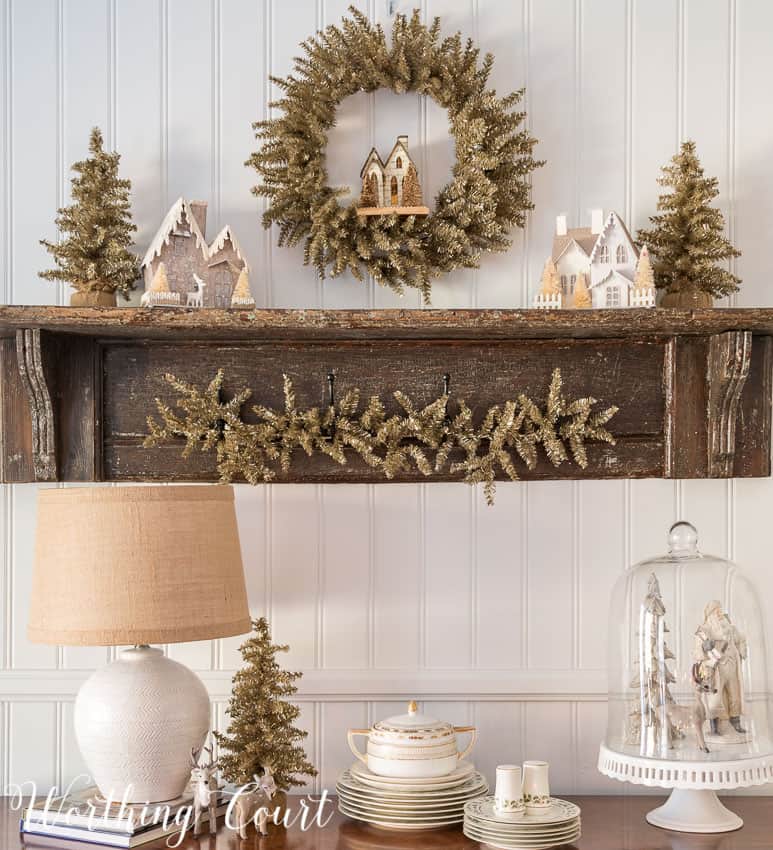 Pin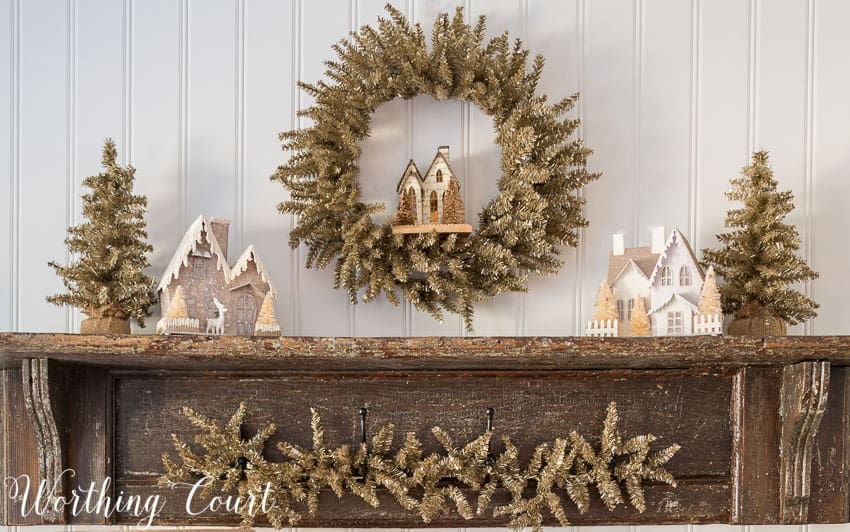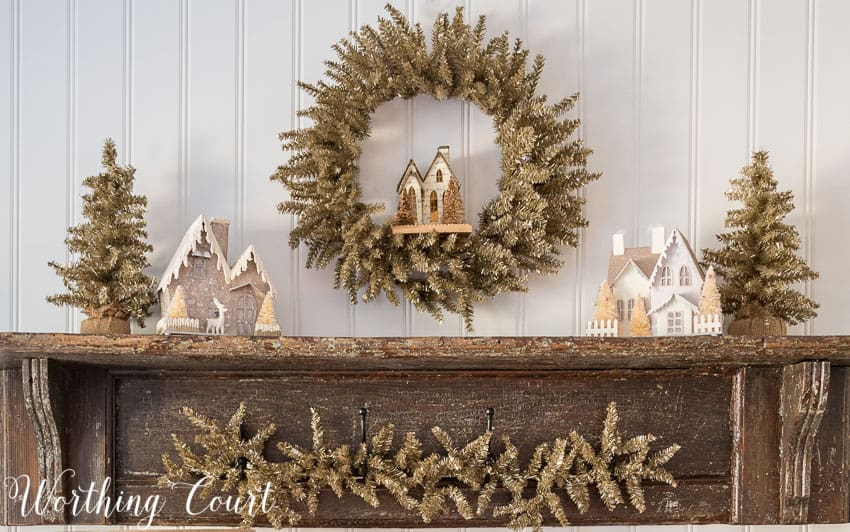 Pin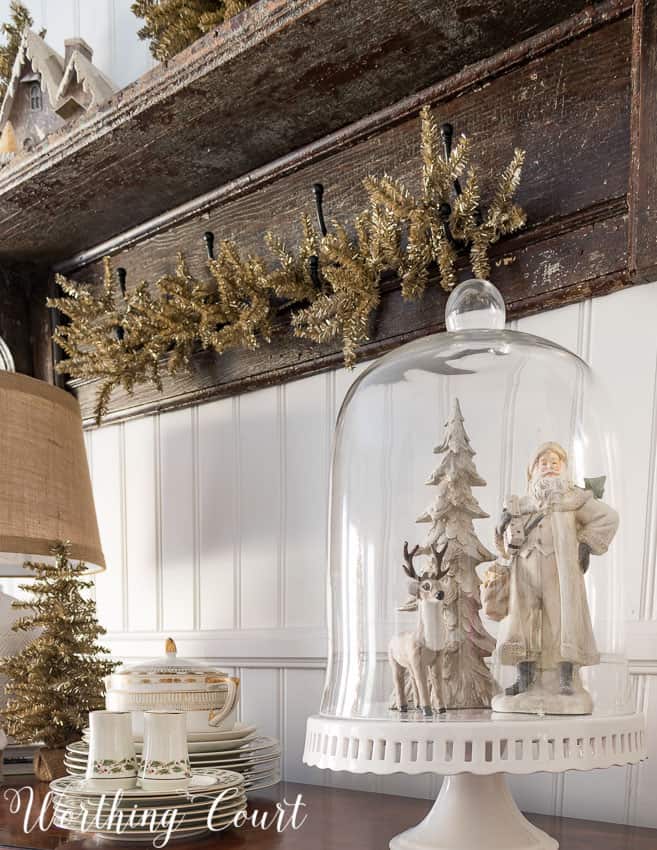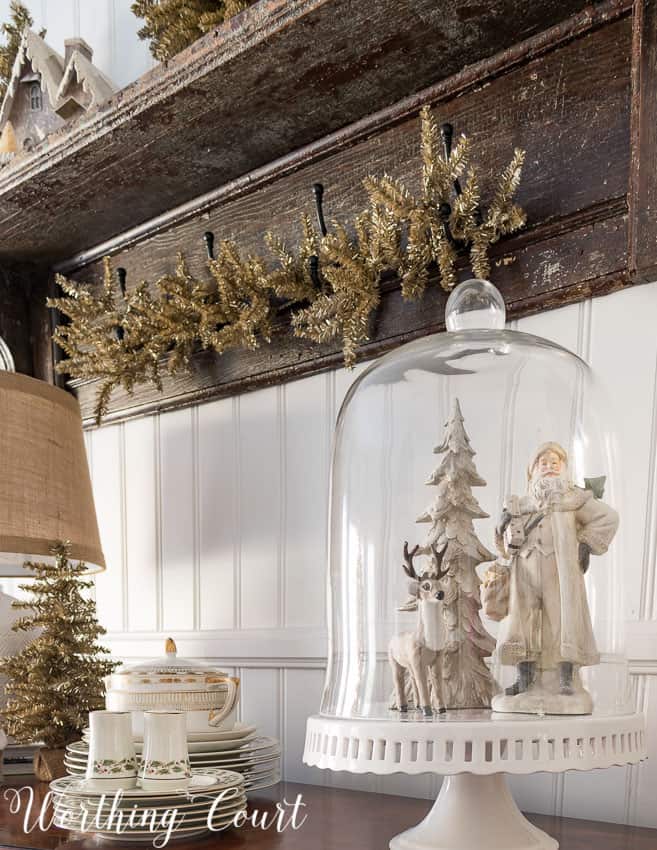 Pin
The candles in my diy hanging lanterns are simply dressed with a strip of ribbon around them and the baskets below contain some of my Christmas dishes.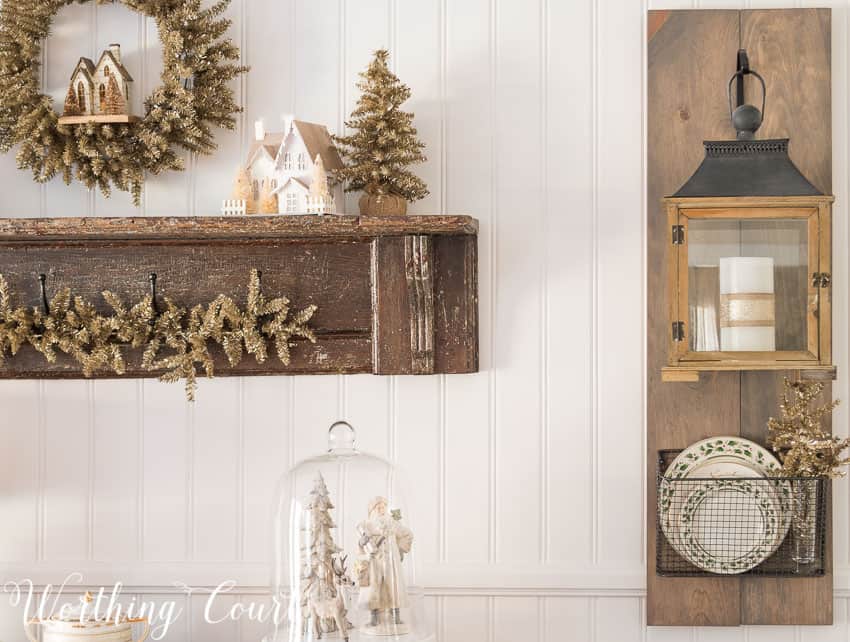 Pin
My tree is filled with all sorts of vintage ornaments, plus a few that I purchased last year. Lighted branches fill the top and trailing glitter tape falls naturally down the length of the tree.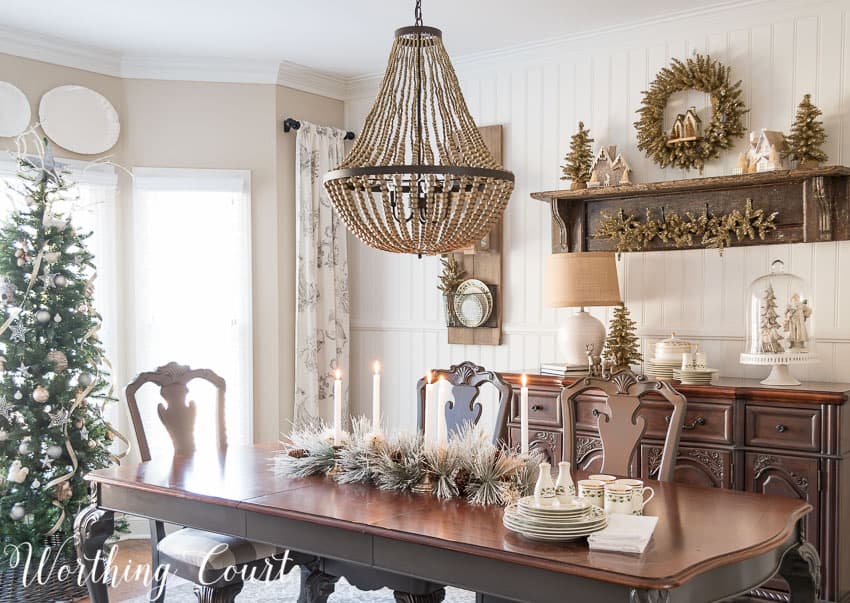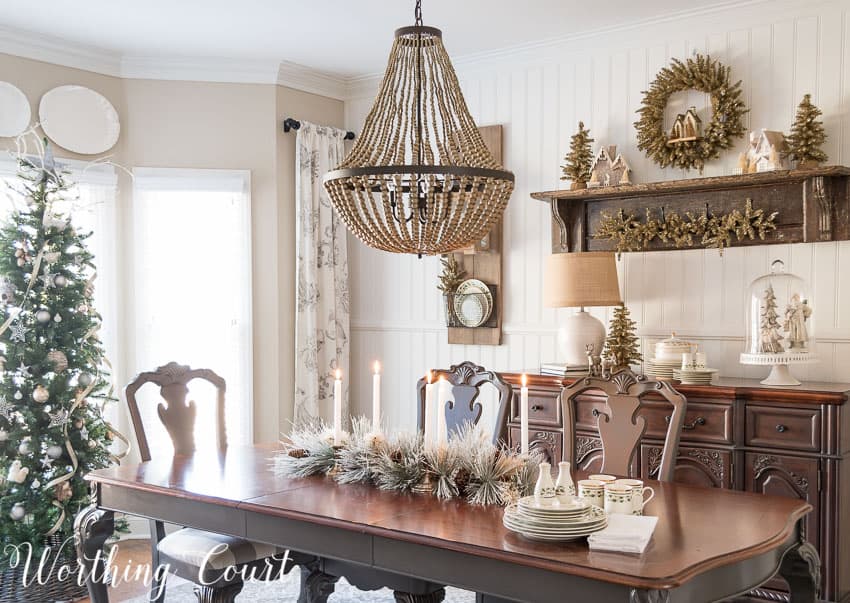 Pin
The ornaments may be shimmery and glittery, but many of them are nature inspired.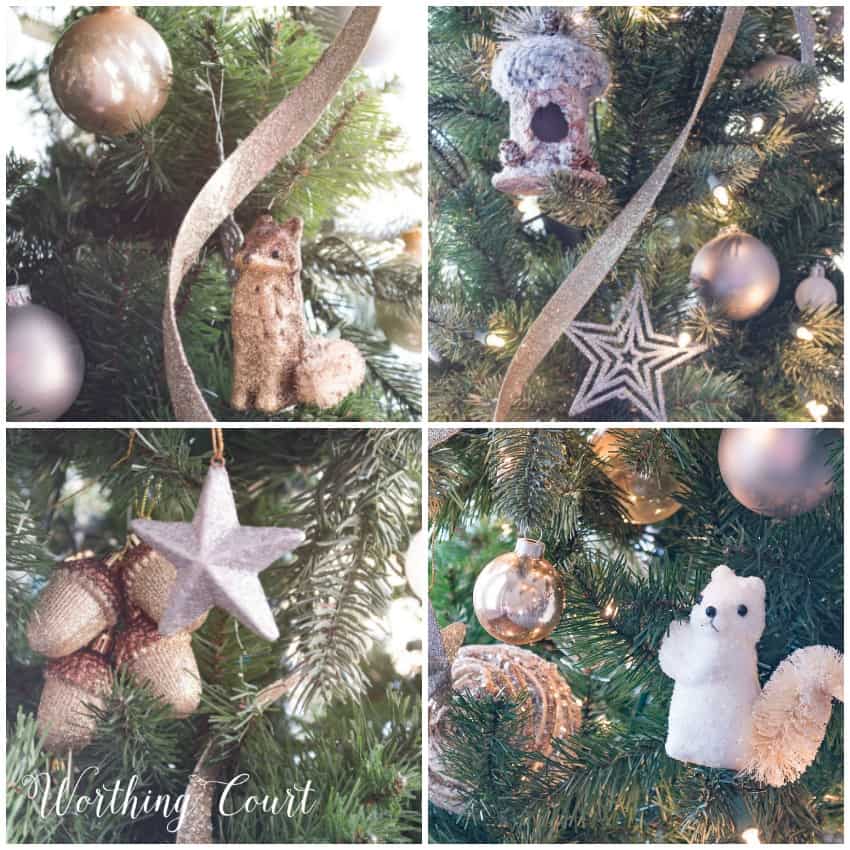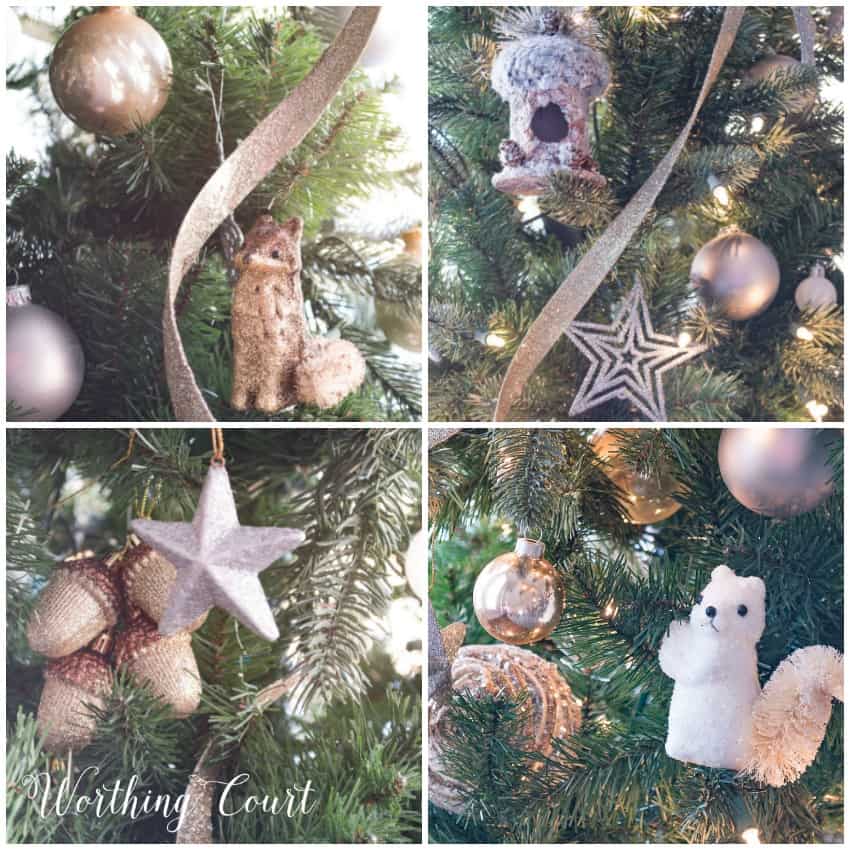 Pin
The centerpiece for the table is about as easy as you can get and will be easy to set a table around for dining. I simply folded a frosted pine garland in half and wrapped some of the branches around each other to hold it together. Then I tucked in natural colored faux pine pieces (from picks that I cut apart) and added a few of my vintage silver candle holders. I didn't bother to polish the tarnish that's on them as I think it adds to vintage vibe.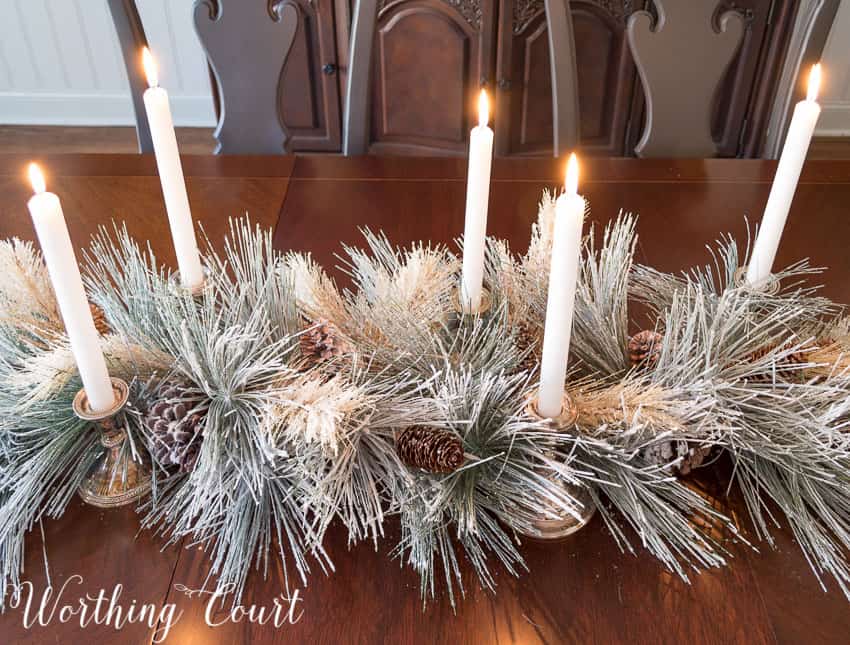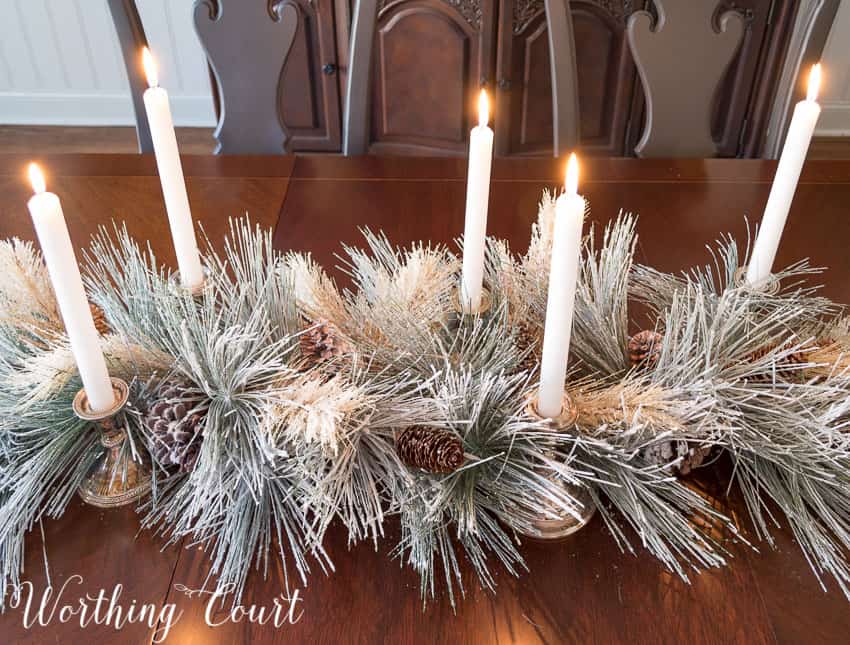 Pin
Christmas dinner is going to feel so special in my dining room this year!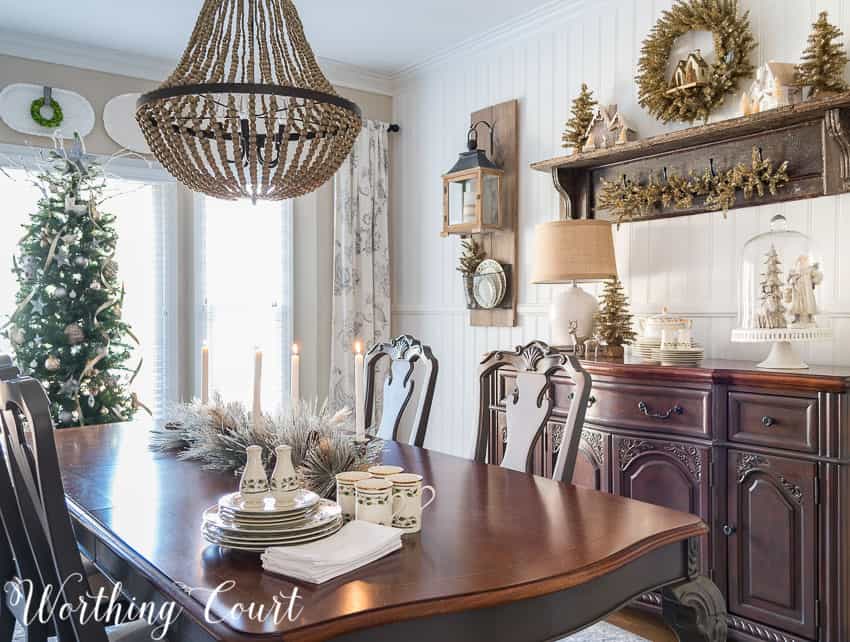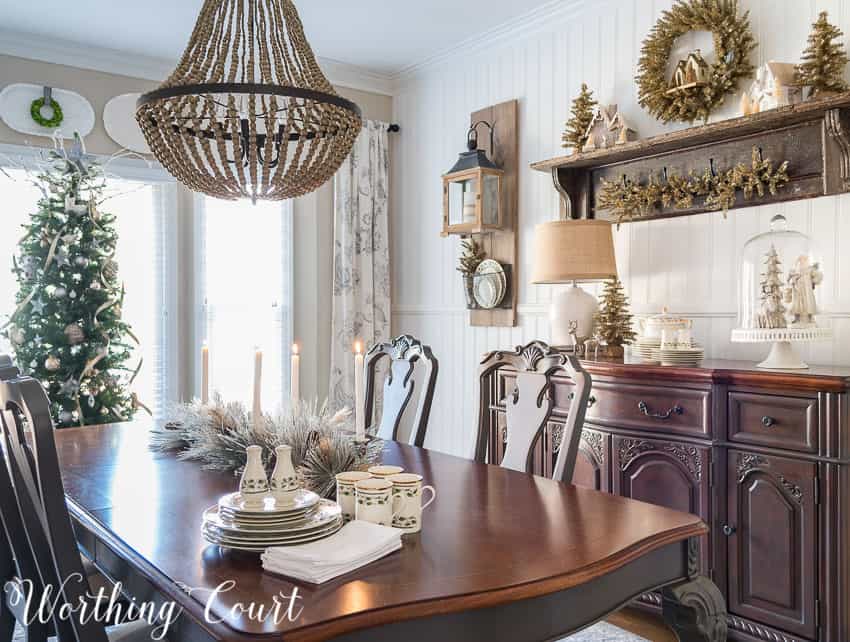 Pin
This is about the last of the glitter that you'll see in my house this Christmas. The rest of the house looks totally different. I'll be sharing more soon! When do you start your Christmas decorating?
Sharing at THESE great parties.