12 Gift Ideas For Fixer Upper Fans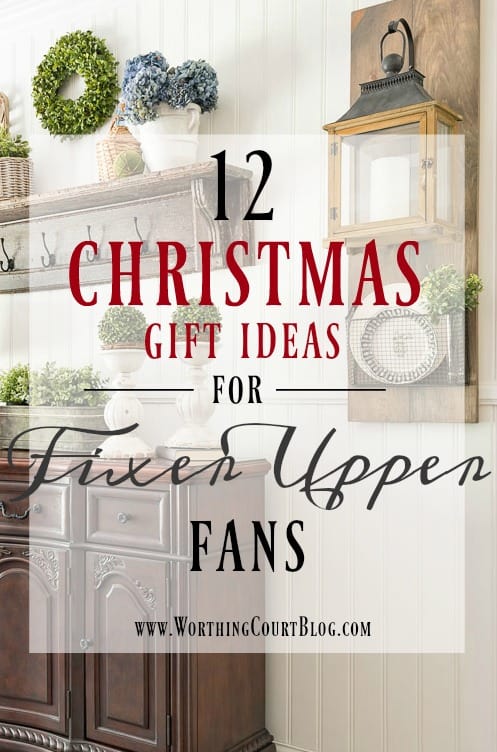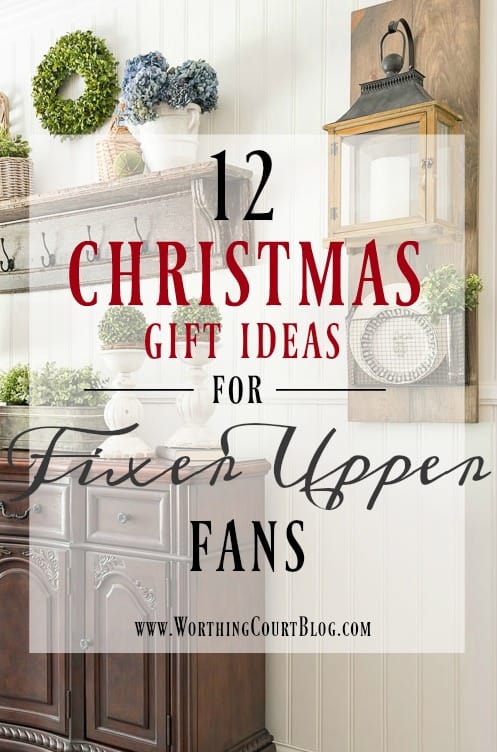 Anyone have a Fixer Upper or farmhouse style family member or friend that you need to buy a gift for? Are you stumped as to what to buy? Or maybe you want to gift yourself? I've done the shopping for you and have come up with twelve ideas. They're in all price ranges!
This list of 12 ideas is sure to please any lover of the farmhouse style that's been made sooooo popular by the show, Fixer Upper! Just click on the name of the item that corresponds to the number on the image to be taken directly to it.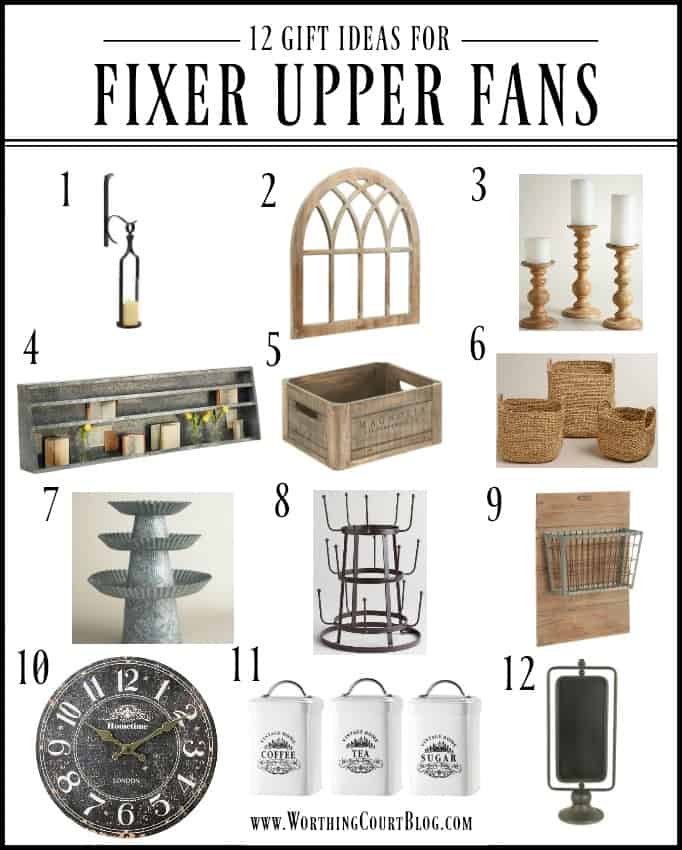 This post contains affiliate links for your convenience. See my full disclosure HERE.
1. WALL MOUNT CANDLE HOLDER || 2. WINDOW FRAME WALL DECOR || 3. NATURAL WOOD CANDLE HOLDERS || 4. MAGNOLIA HOME METAL WALL SHELF || 5. MAGNOLIA HOME WOODEN CRATE || 6. AIMEE BASKETS || 7. GALVANIZED CAKE STANDS || 8. 3 TIER MUG RACK || 9. MAGNOLIA HOME METAL BASKET ON WOOD || 10. WALL CLOCK || 11. CANISTER SET || 12. TWO SIDED CHALKBOARD ON STAND
And for anyone who happens to be wondering what they can get me for Christmas….well….here's my list! 😀 Happy shopping, everyone!
Sharing at THESE great parties.