A More Cohesive Look For My Family Room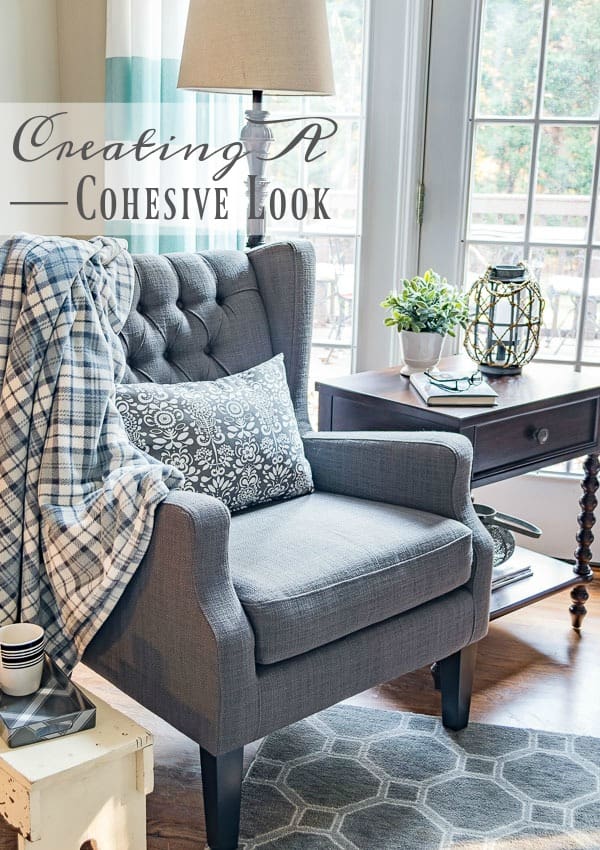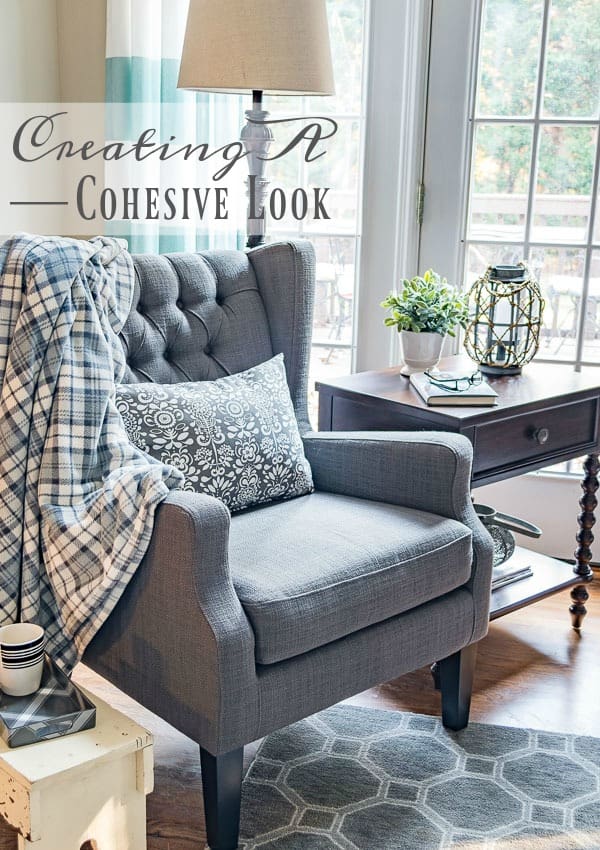 Pin
This post contains affiliate links for your convenience and at no additional cost to you.  See my full disclosure HERE.
Can I tell you a secret?  The chair that formerly lived in our family room just wasn't cutting it.  It was too small and the pattern didn't work well with our area rug at all.  Sooo…I've been on the lookout for a new chair for long time.  My requirements were that it fit into my budget, was wider and a taller than the previous chair, had a tufted back and it needed to be solid gray.  Oh, and let's not forget that it had to fit into my farmhouse style.   😀
Oh, how I love this chair!  It 's size, color and style fit perfectly into my family room.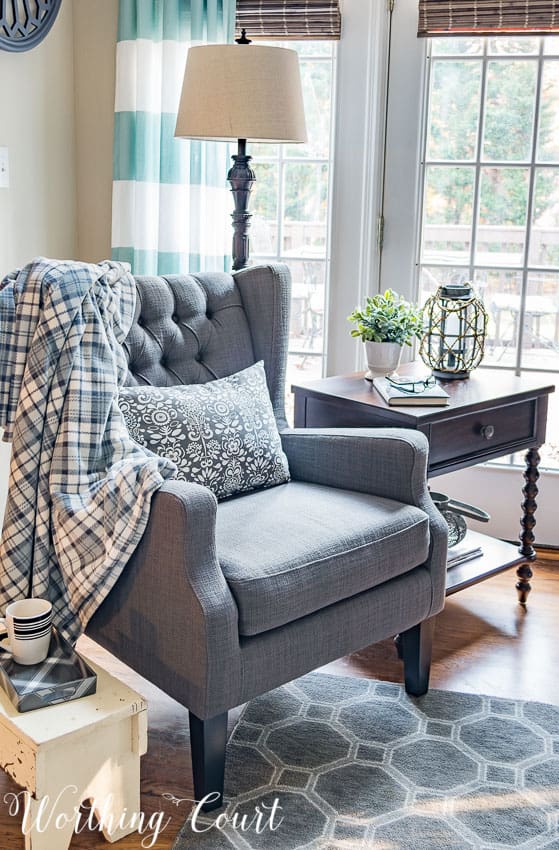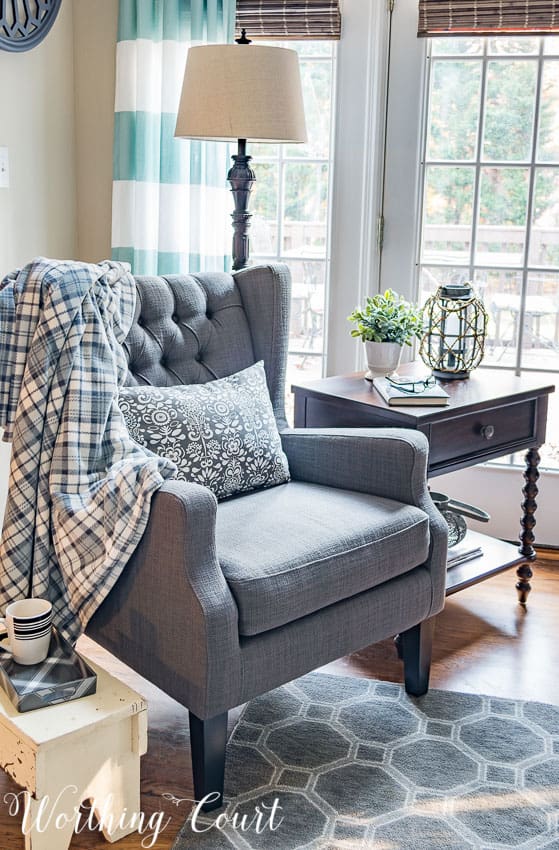 Pin
And every chair needs a side table, right?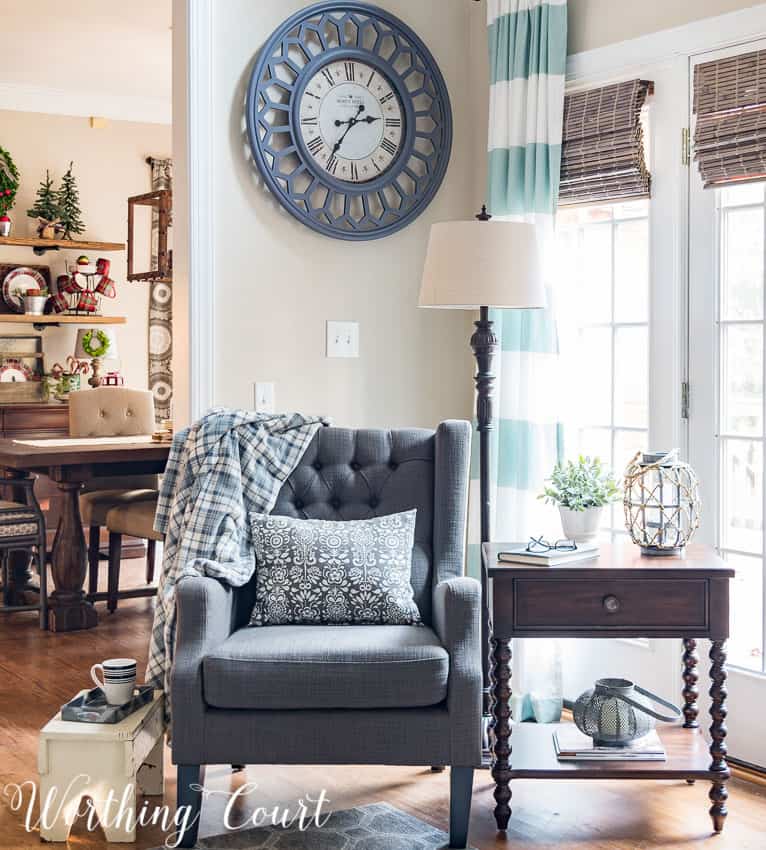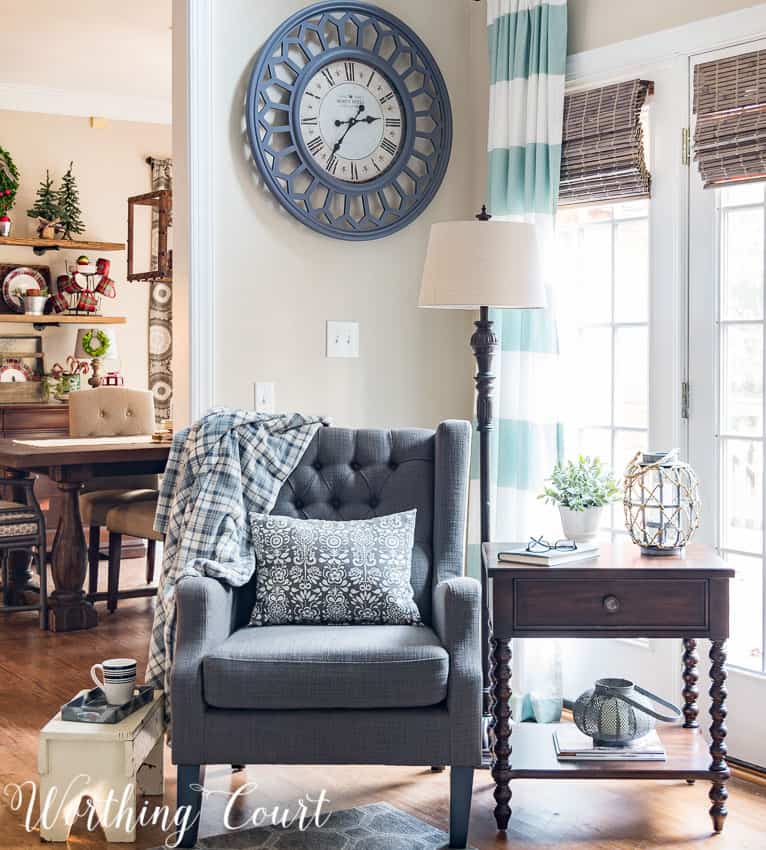 Pin
Before I go any further, let me tell you about Designer Living.  It's new to me, but I found out that it's a one stop shop for a large and diverse selection of home décor and fashion needs.  I'll definitely be doing more of my home decor shopping there!
And by the way, you definitely don't want to miss their Black Friday and Cyber Monday sales!  Save up to 80% off multi piece bedding sets! Deals kick off Wednesday, 11/23. Choose your own deal with codes EXTRA25 (11/23 – 11/27) and CYBER25 (11/28 – 12/4) for an extra 25% off most items site wide!  Enjoy free shipping 11/25 and 11/28 – 11/30.  For example, we're talking 7-piece comforter sets for as little as $29.99, y'all!
Let's talk about the chair and table.  First of all, you longtime Worthing Court readers may recognize that this is the corner where my husband's recliner normally lives.  The corner, where this chair and table will ultimately go, is currently occupied by my Christmas tree.
The chair is sooo comfy – it doesn't sit "hard" at all.  The tufts are done perfectly and all of the upholstery and welting is tight, with no puckers in sight.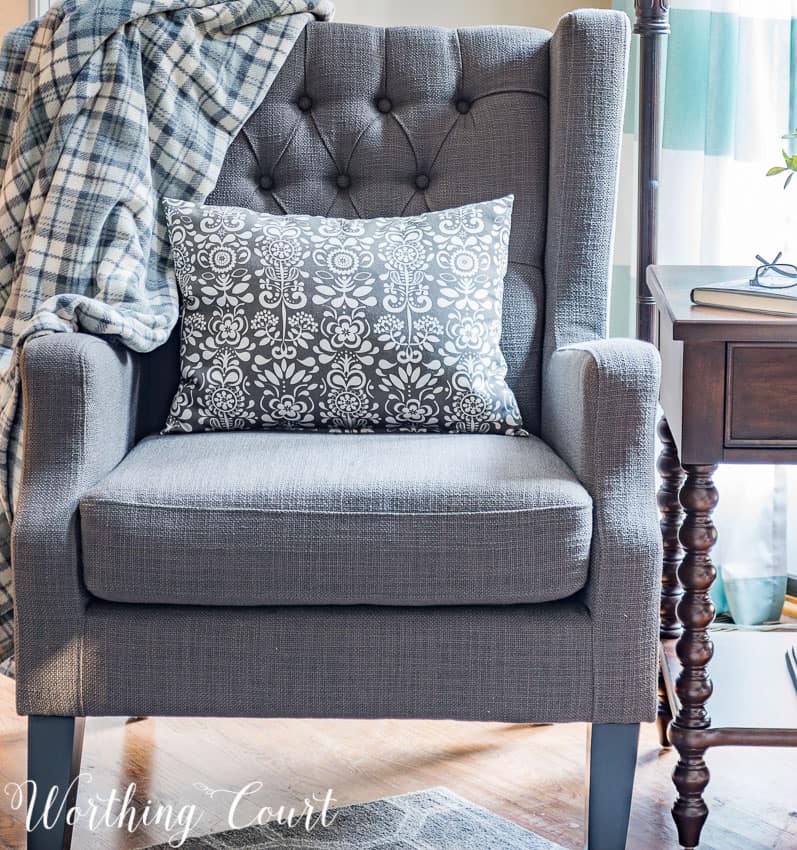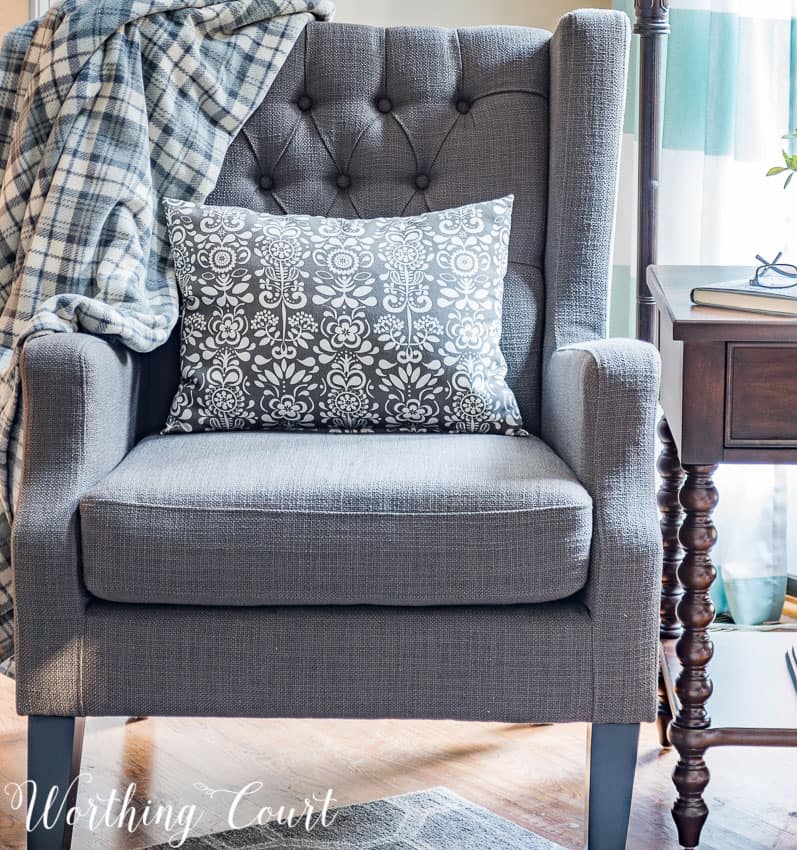 Pin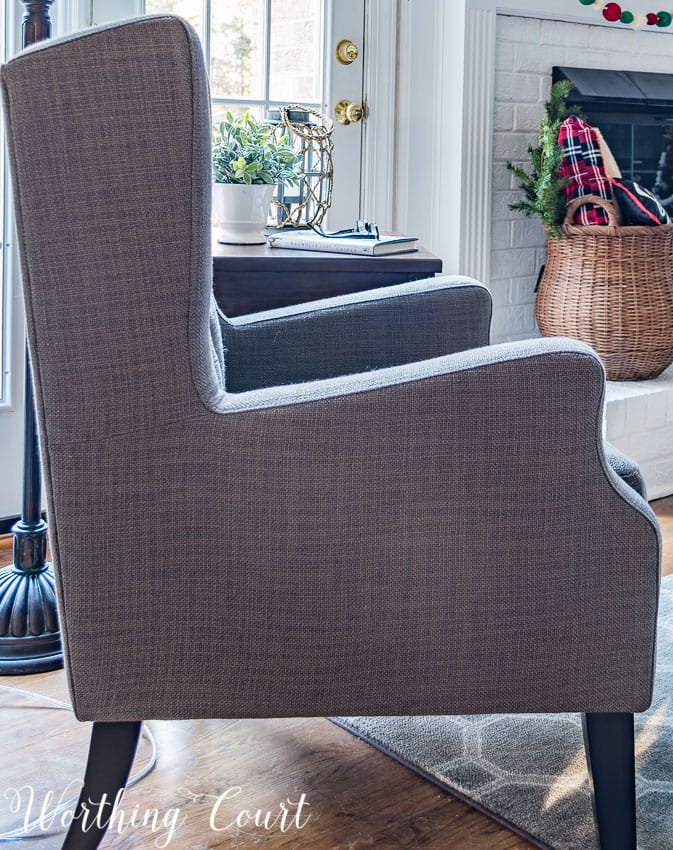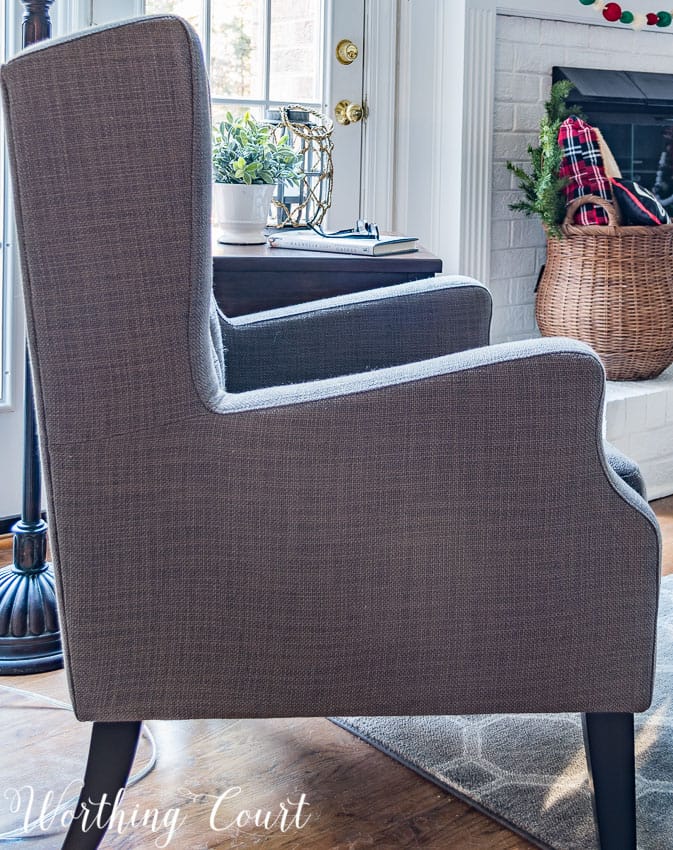 Pin
Now about the table.  I can honestly say that I was very pleasantly surprised by the quality of this great piece.  It's very sturdy – not wobbly at all.  I had difficulty doing it justice in my photo, but the finish is just beautiful!  And those spindle legs?  I die.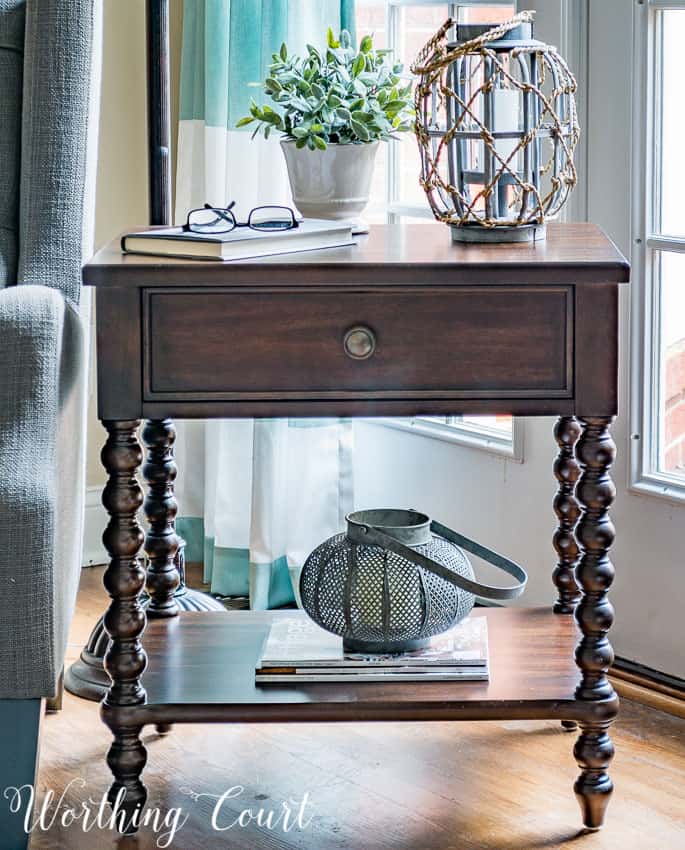 Pin
I was very impressed with the slider hardware used for the drawer.  It opens and closes very smoothly and doesn't drop down like some drawers do.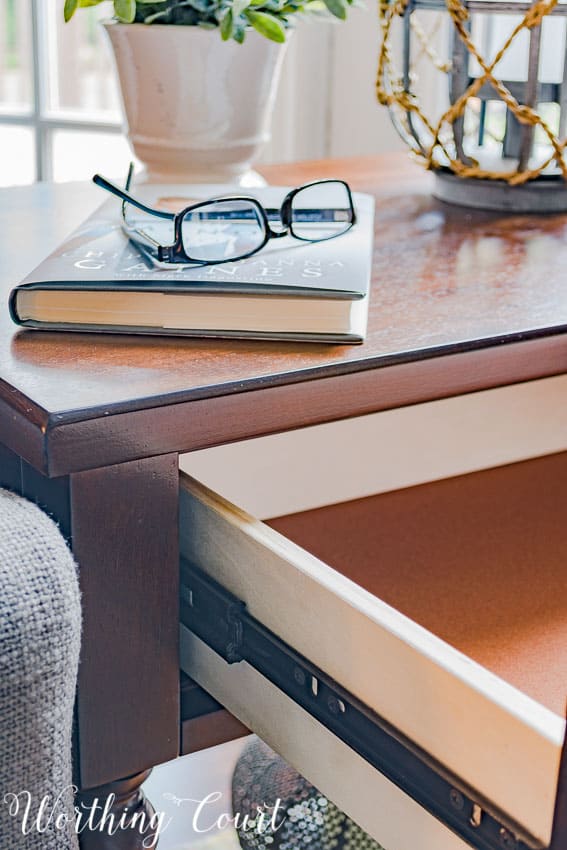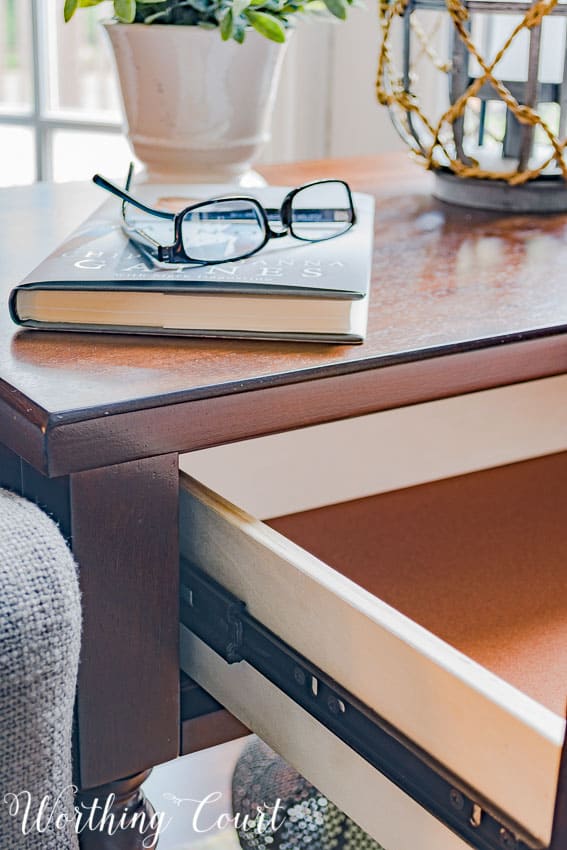 Pin
How about you?  Do you have any spots in your home that you've kind of blinded yourself to?  That was the case for me in the corner where this chair and table will live, but not any more!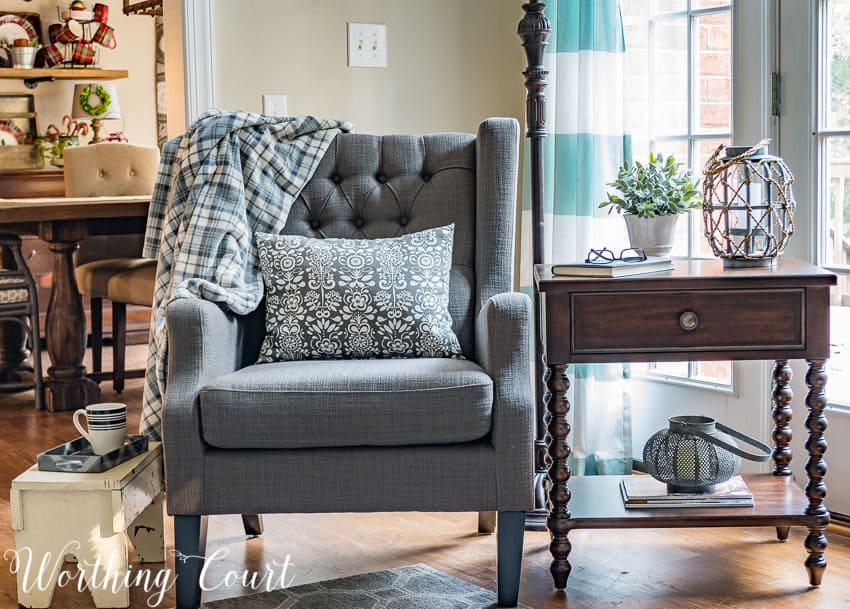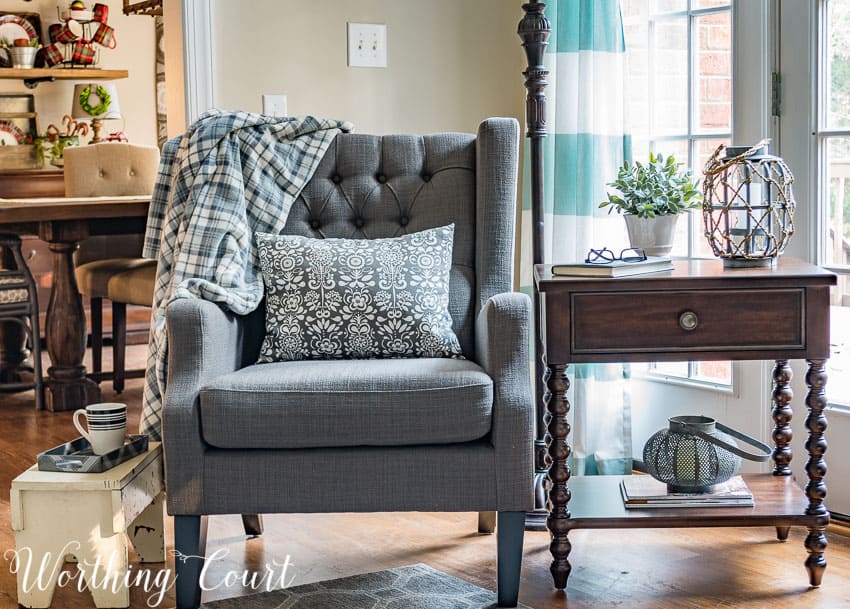 Pin
Thank you to Designer Living for providing me with the Maxwell Button Tufted Wing Chair and the Beckett Spindle Leg Table .  All opinions expressed are my own.