The Ultimate List – Farmhouse Christmas Pillows Under $25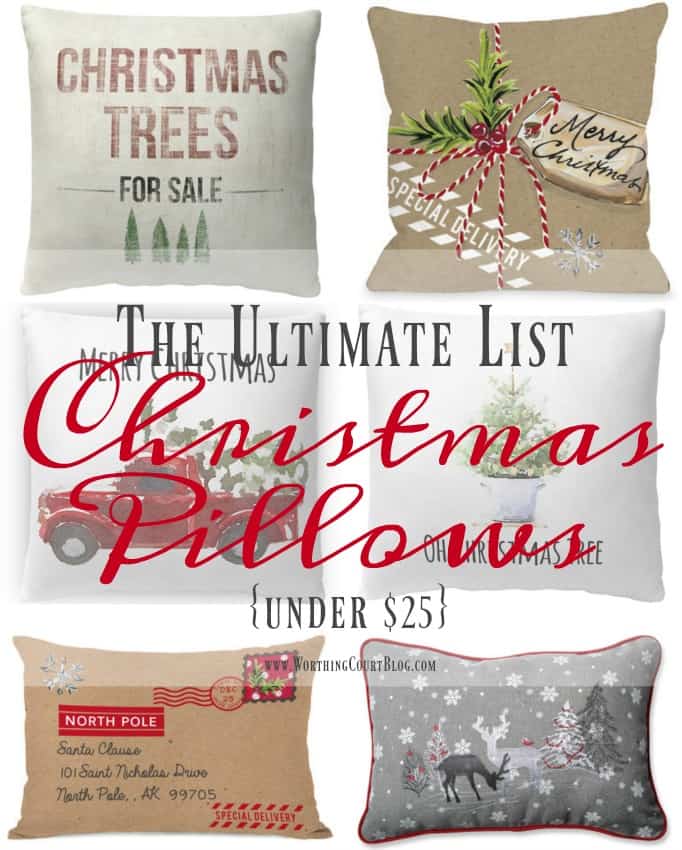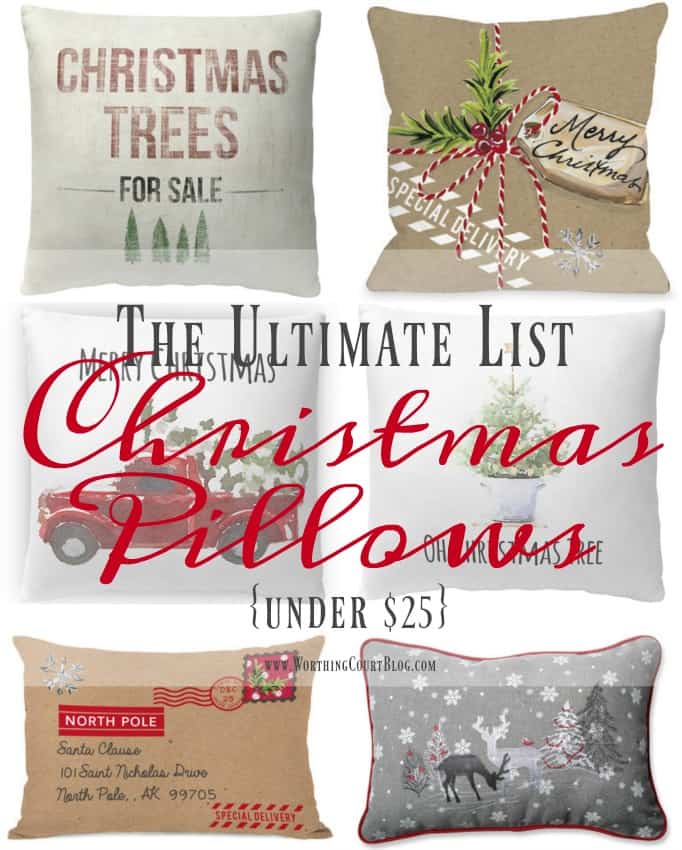 Do you know the easiest way to add holiday cheer in a flash? Throw a pillow on it! Maybe you think that it's too costly to purchase throw pillows that will only be around during Christmas. Well…I've done the shopping for you and have come up with a list of twelve farmhouse style Christmas throw pillows for under $25!
I would be excited to showcase any one of these pillows as part of my Christmas decor. Simply click on the name of the pillow, below the image, that is associated with the number on the image to take a closer look at it.
This post contains affiliate links for your convenience at no additional cost to you. See my full disclosure HERE.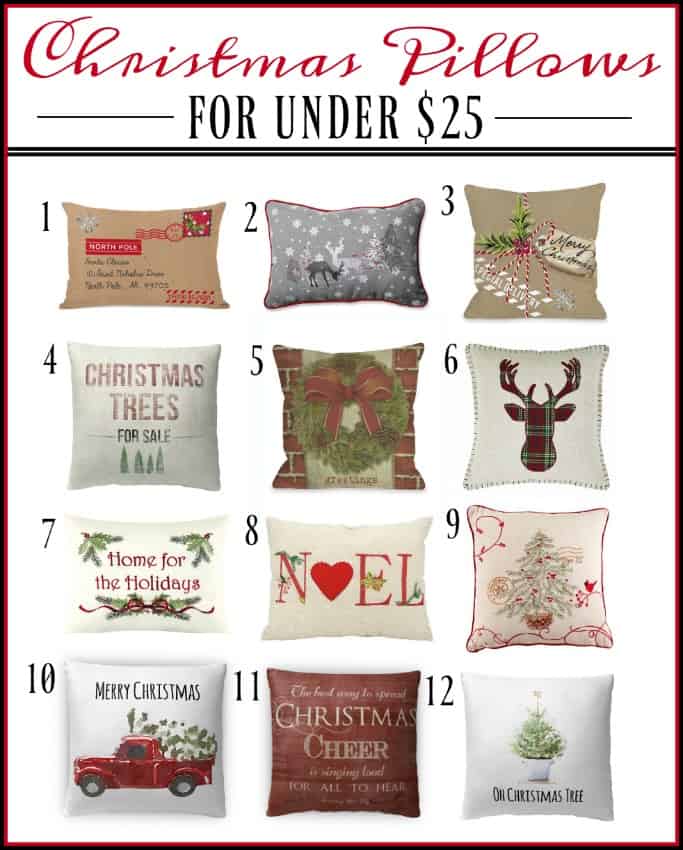 1. North Pole Mail Envelope Look Pillow || 2. Gray And White Deer And Trees || 3. Christmas Package || 4. Christmas Trees For Sale ||
5. Greetings Wreath || 6. Plaid Deer || 7. Home For The Holidays || 8. NOEL Pillow || 9. Christmas Tree || 10. Christmas Truck ||
11. Christmas Cheer || 12. Oh Christmas Tree
Throw pillows are actually a bit of a joke between Pookie and I. He's like most men that I know that just don't understand why women "need" to have them spread all over the house! 😀
So tell me – do you have a favorite?
Sharing at THESE great parties.