My Winter Fireplace Mantel And Hearth
It seems like a lot of people like to let the spaces in their home breathe a little after all of the Christmas decoration overload comes down. I think that I fall right in with that crowd. My Christmas mantel and hearth was loaded with stuff over the holidays, so I was more than ready for a serene look to carry me through winter.
Maybe you saw this sneak peek that I posted on Instagram last week. BTW – I'd love for you to follow along with me there, if you don't already. Just click HERE.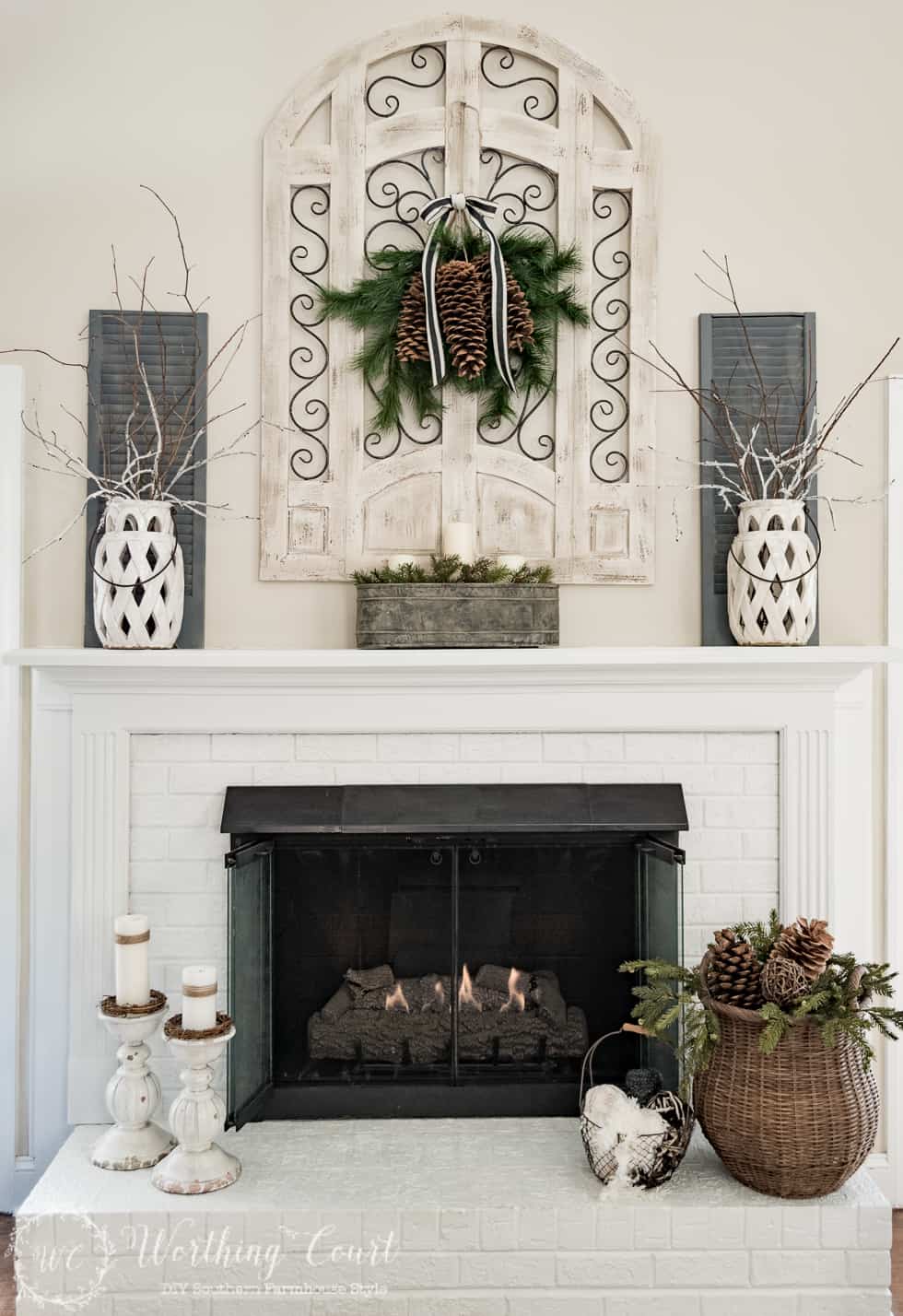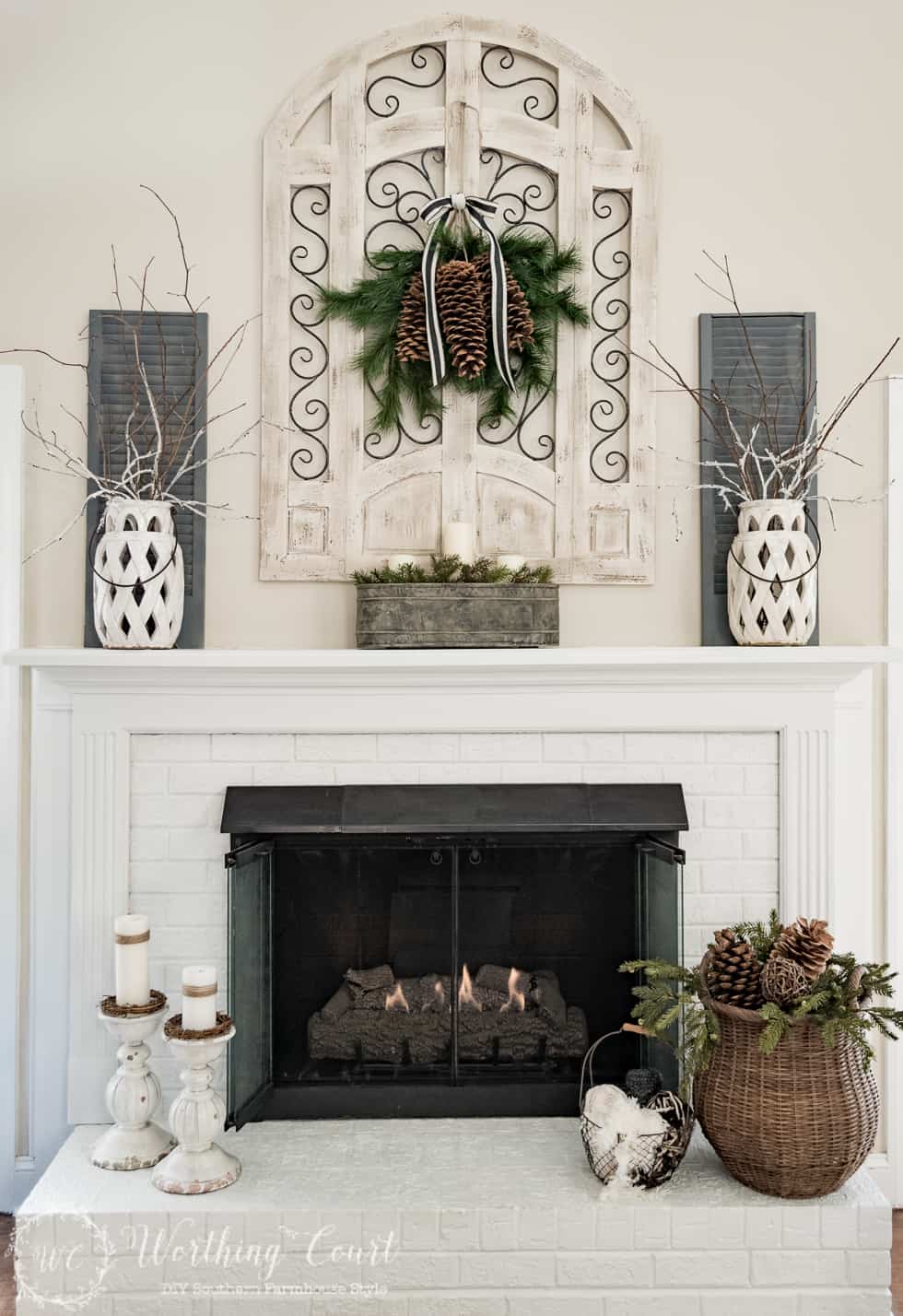 Pin
The wood and metal piece, that I hung above the fireplace last year, has turned out to be a great purchase for me. It works well as a really good backdrop for just about anything. I get asked about this piece a lot. I got it at Kirklands – click HERE for the link to it.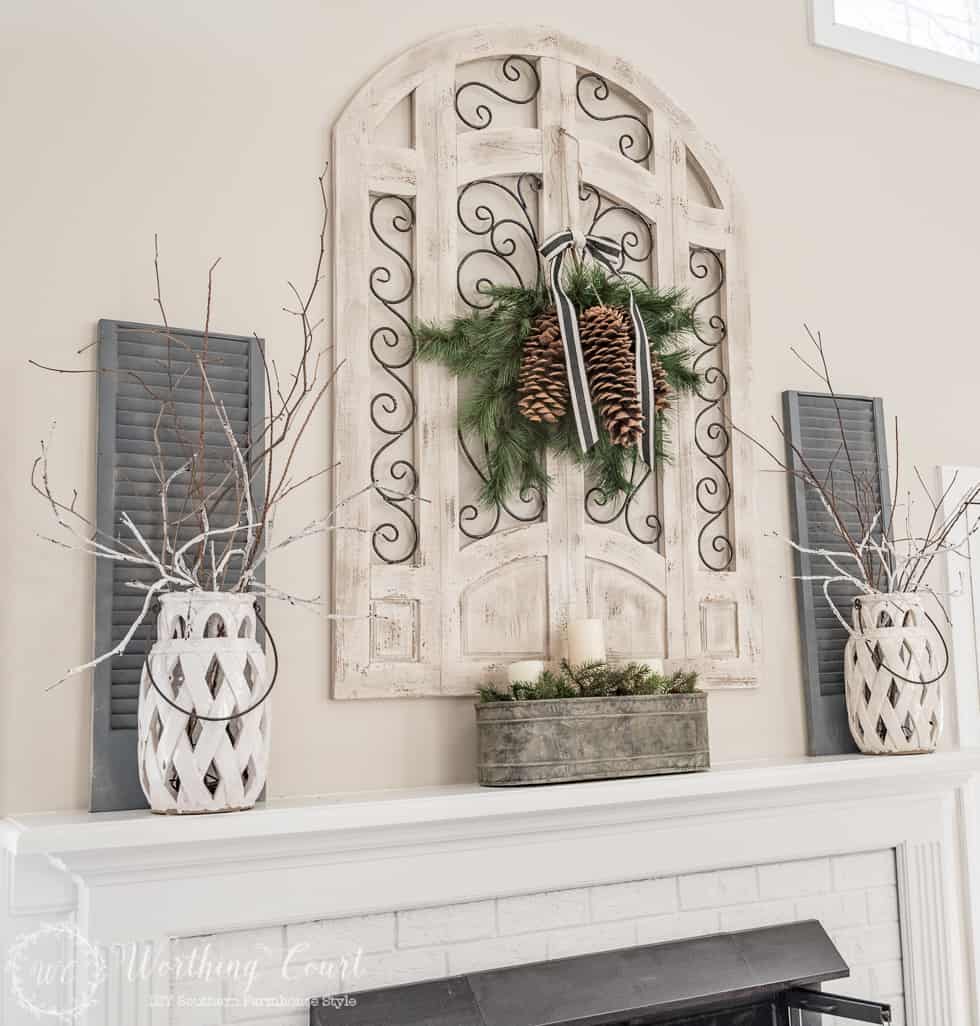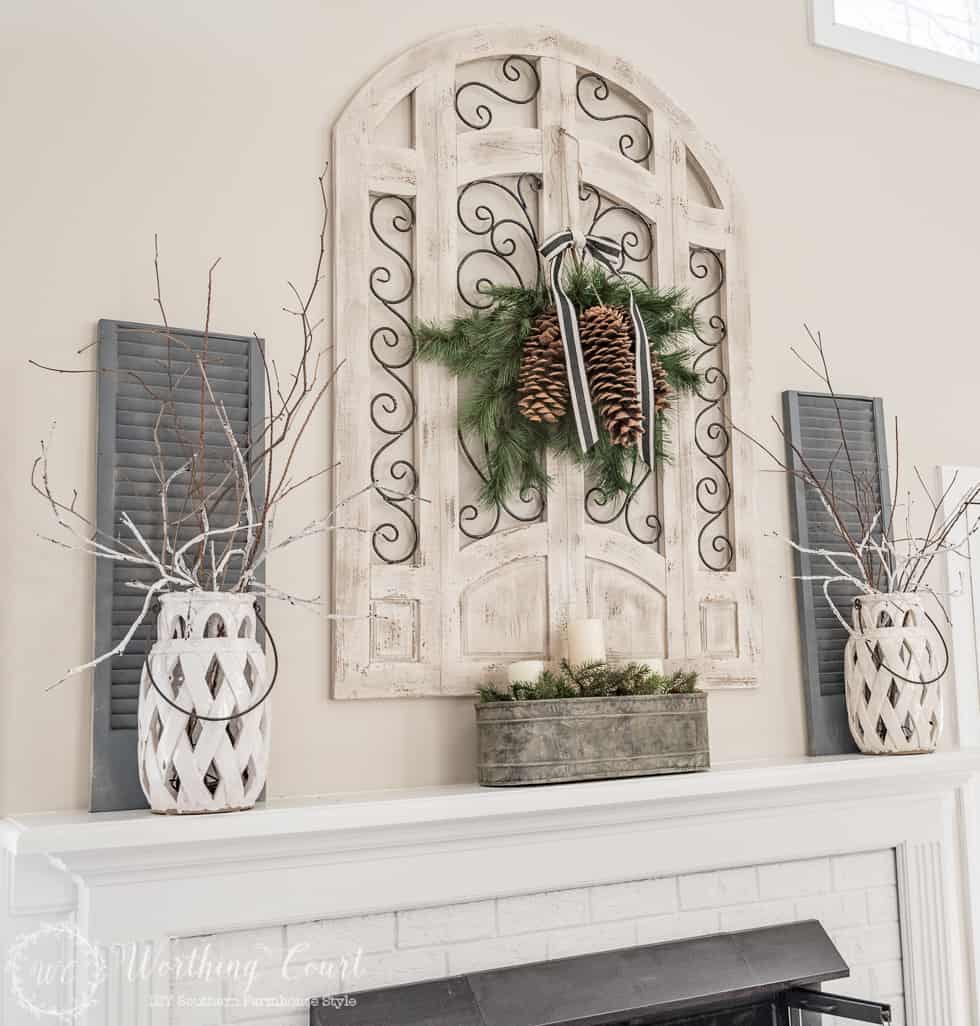 Pin
This time of year the woods around my house are filled with evergreen pines, bare branches and pretty pinecones, so that's what I took my inspiration from. Instead of a wreath, I tied together two sprays of faux pine branches and three ginormous pinecones with jute twine. The black and white piece of ribbon gives it a nice little pop.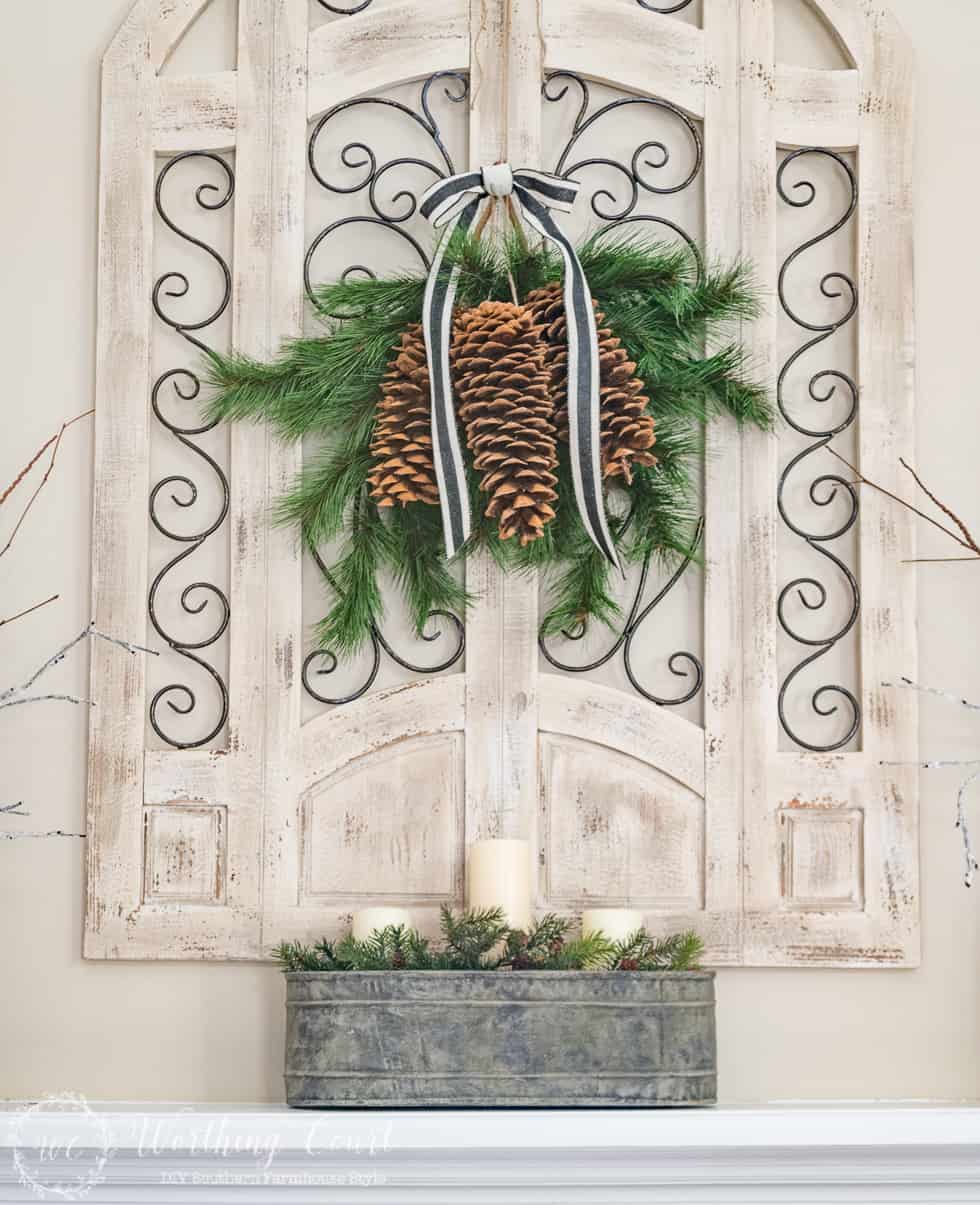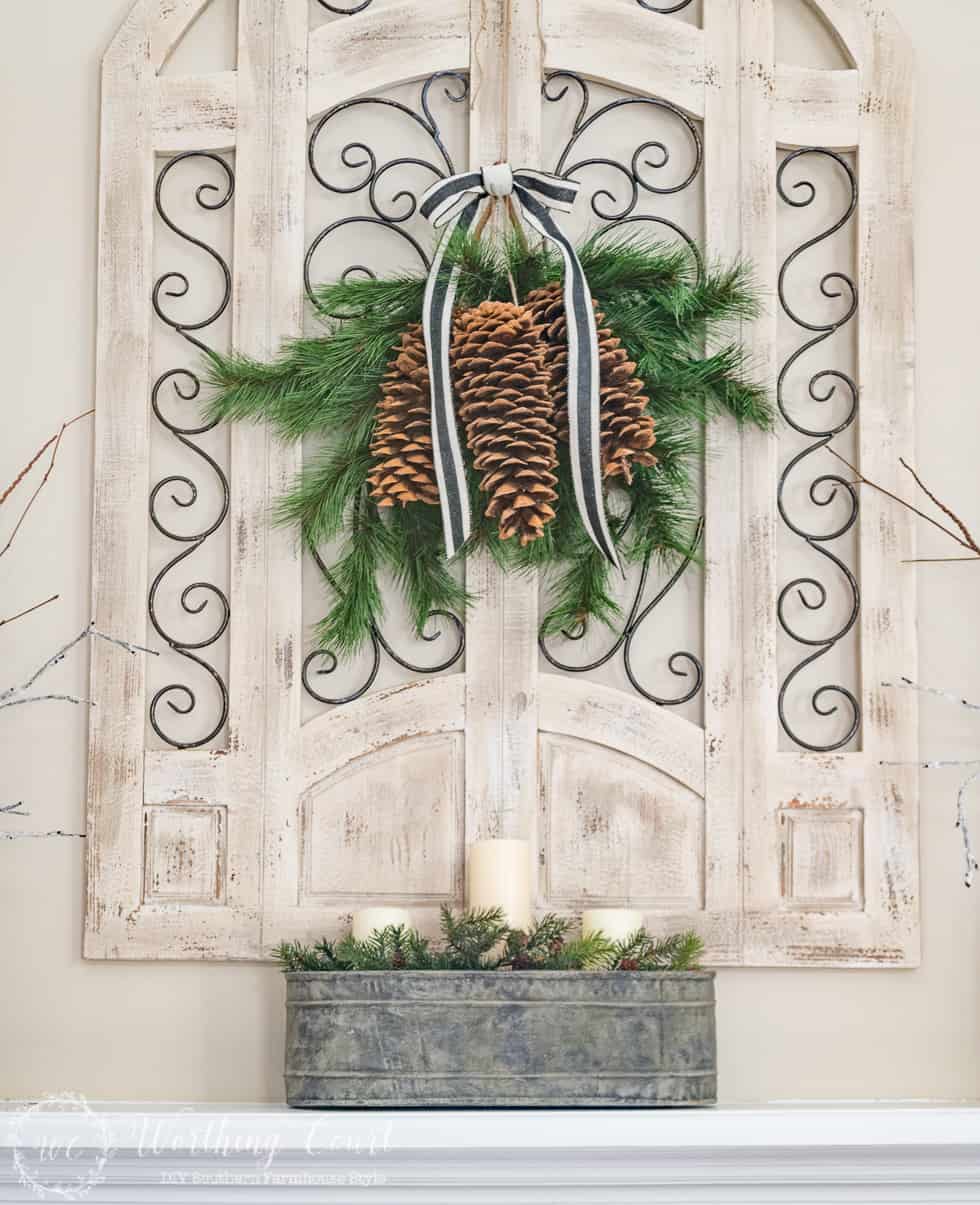 Pin
An oblong planter from my stash, is filled with candles and more bits of faux greenery.
I kept the shutters in place that I used for Christmas and added two urns that I purchased at the Pottery Barn Outlet last summer. I've been itching to use them! They're filled with white branches from my Christmas foyer and sticks that I cut from some trees around my yard.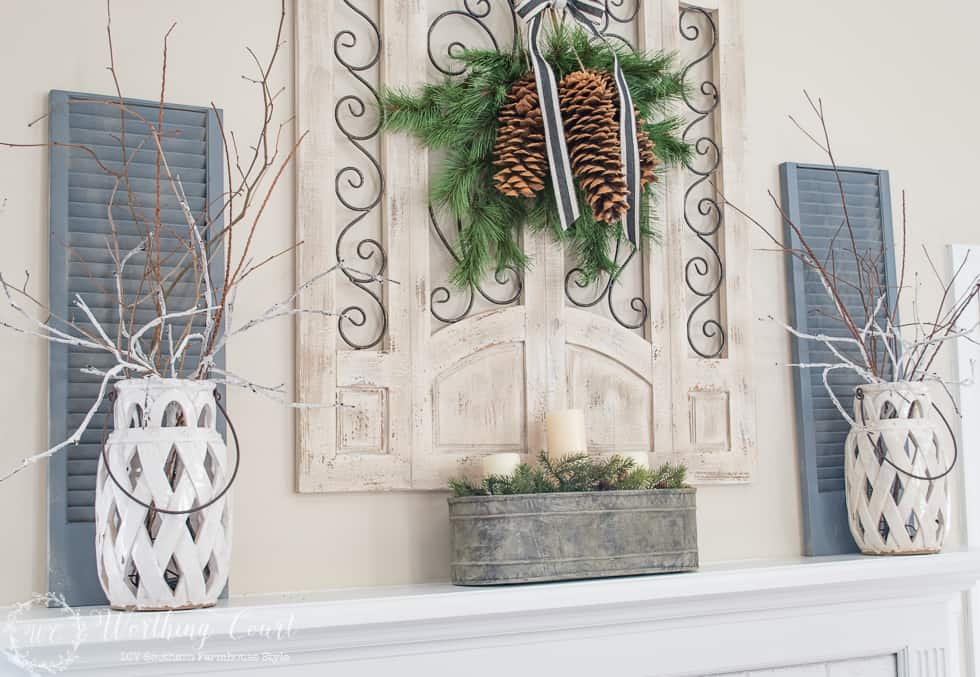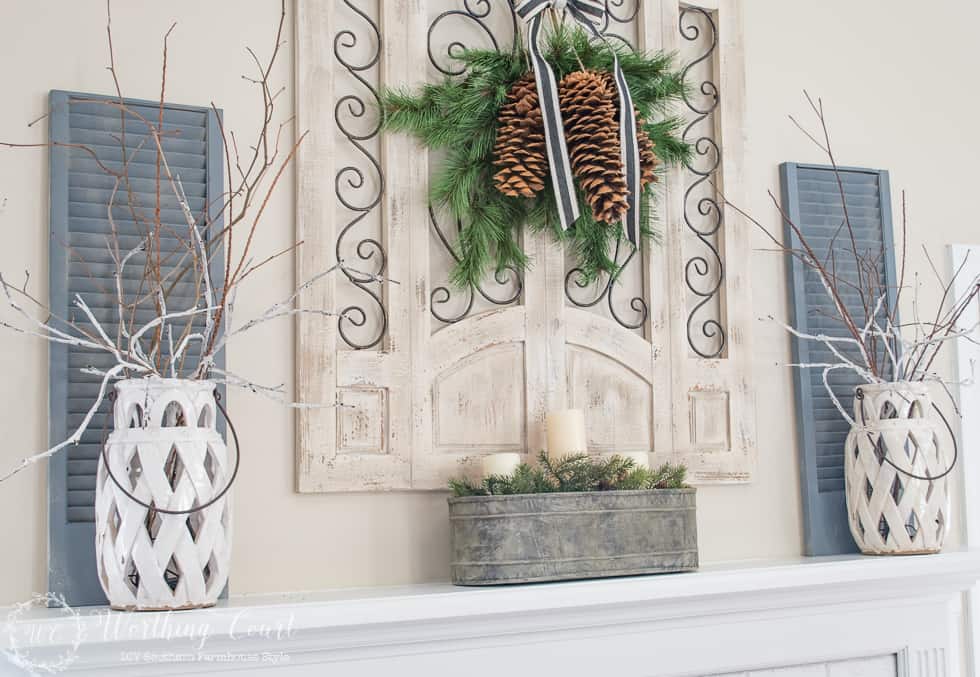 Pin
Down on the hearth, I placed two chunky white candlesticks that I purchased on the same trip to the PB Oulet. Oh, dear I love that place. The candles have a little jute twine wrapped around them and I added a small twig wreath around each one for added texture.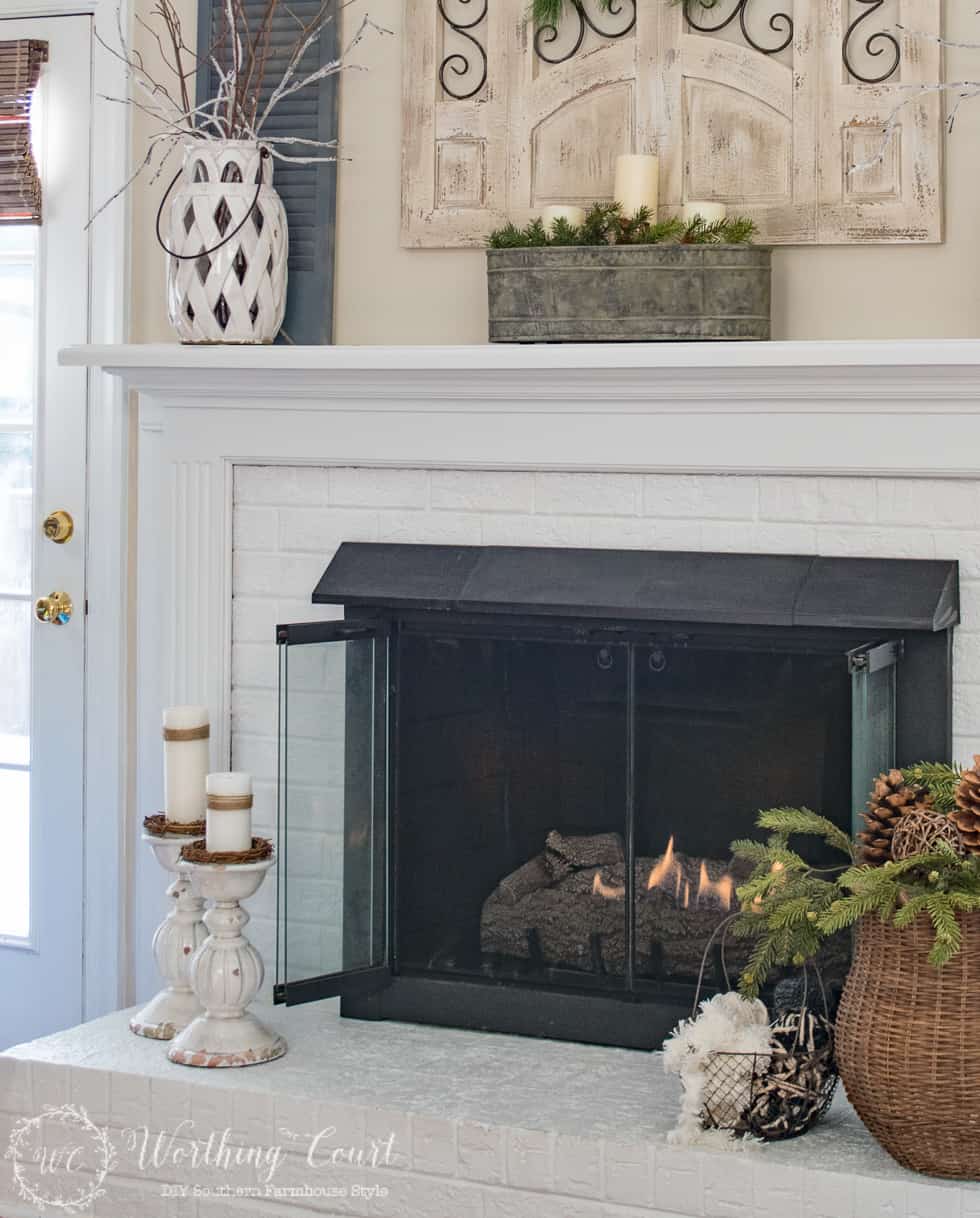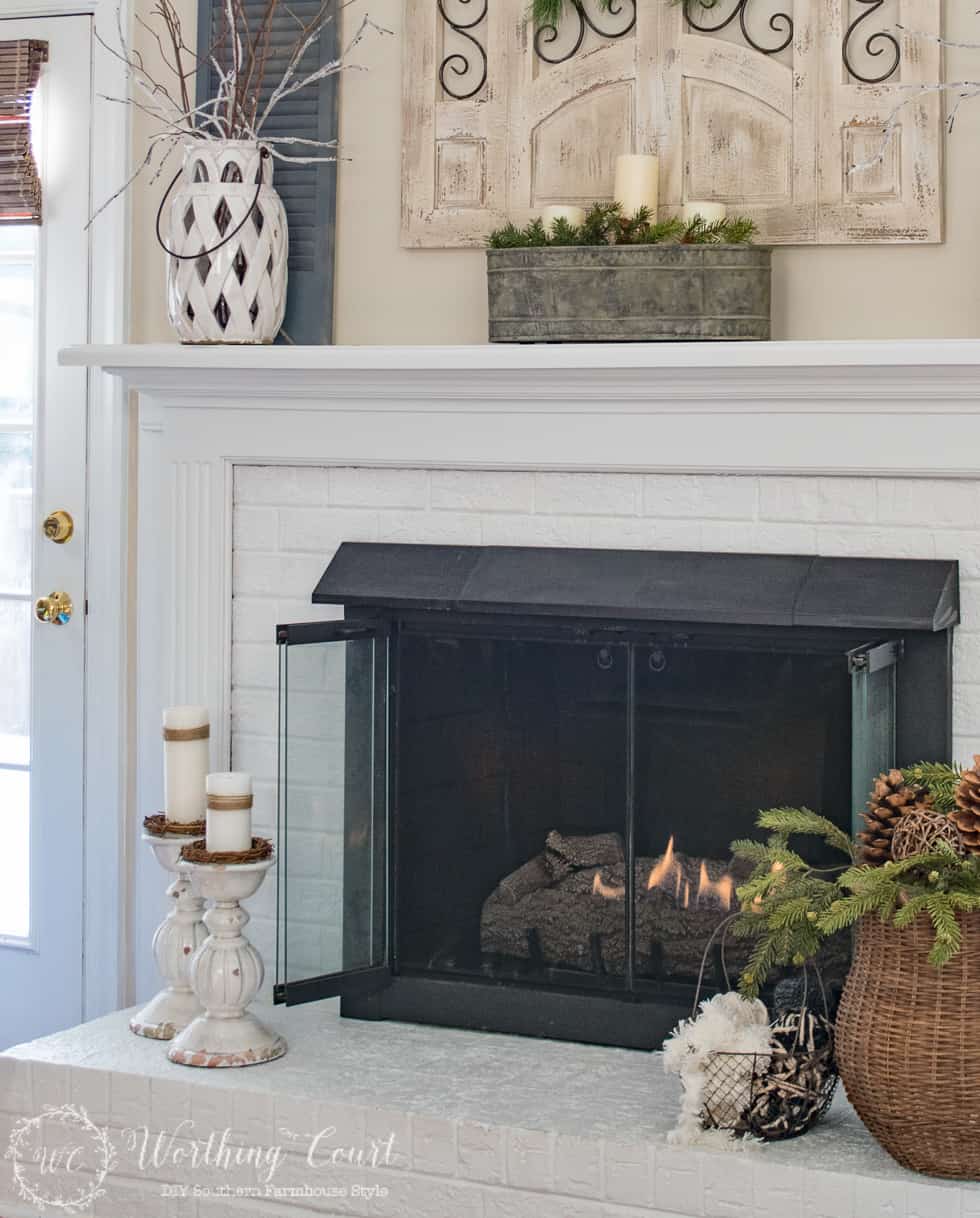 Pin
On the other side of the hearth, I filled a basket with more faux greenery and ginormous pinecones. And a wire basket filled with skeins of yarn adds a bit of coziness.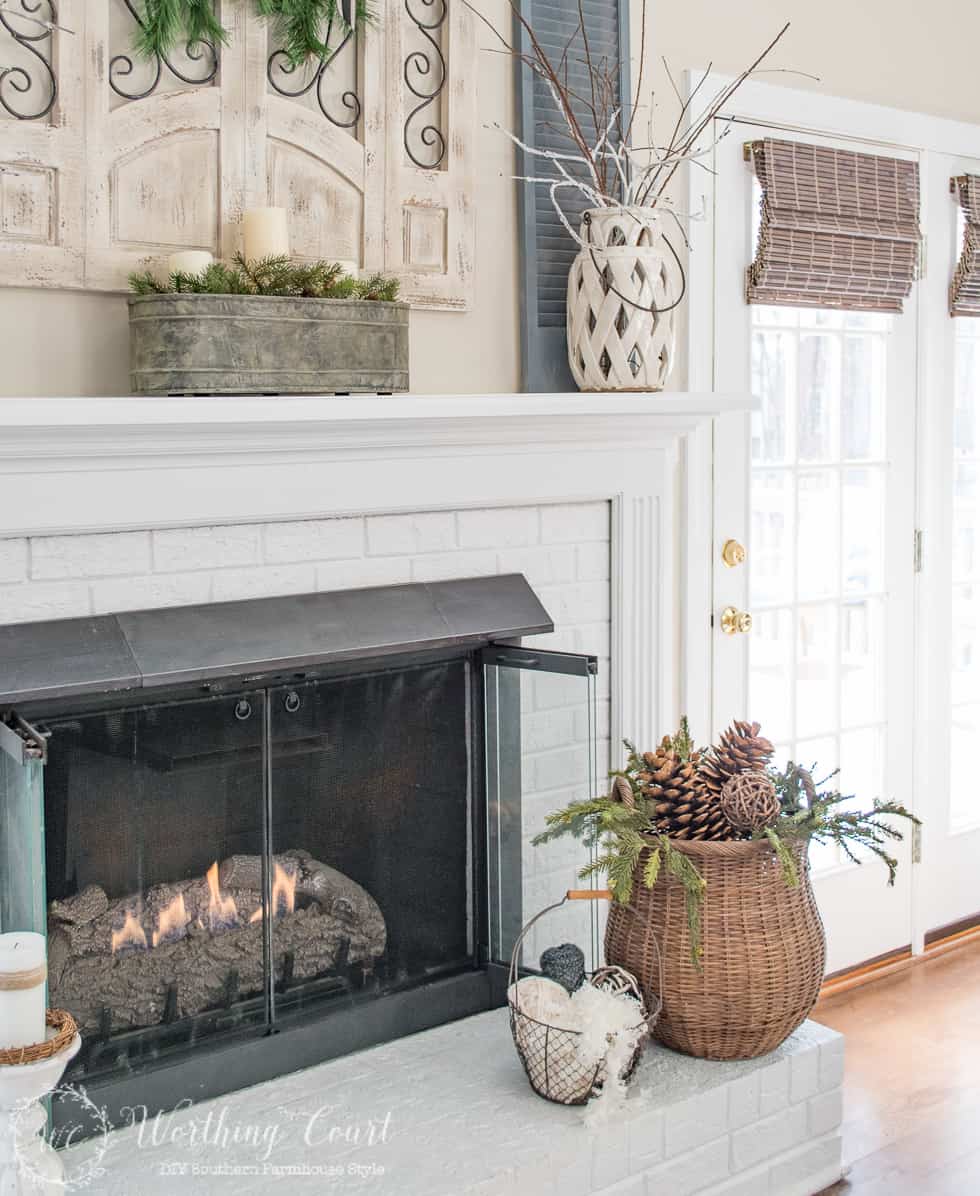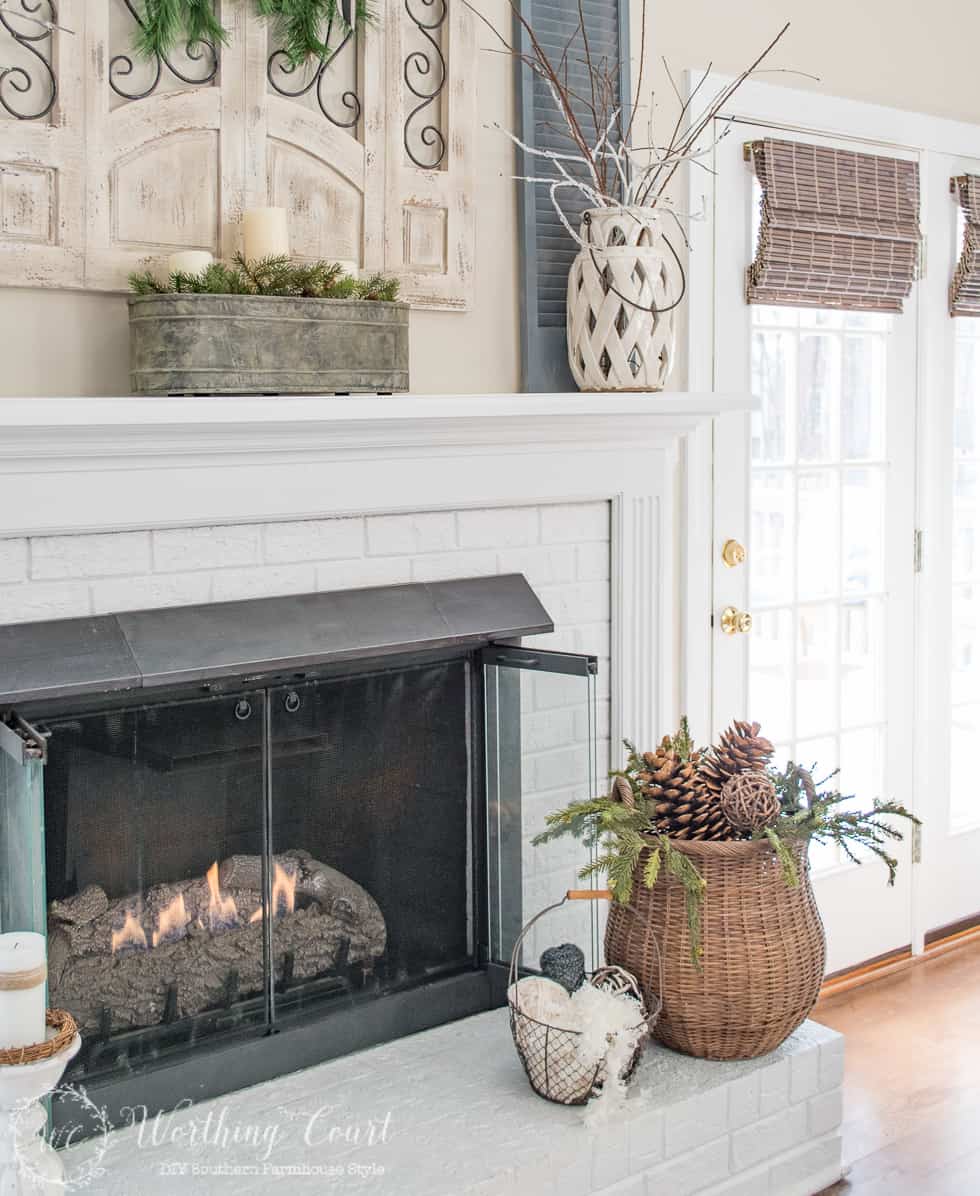 Pin
In spite of the breathing room that I left on the mantel and hearth, the whole area feels cozy to me by the time that throws and pillows are thrown into the mix.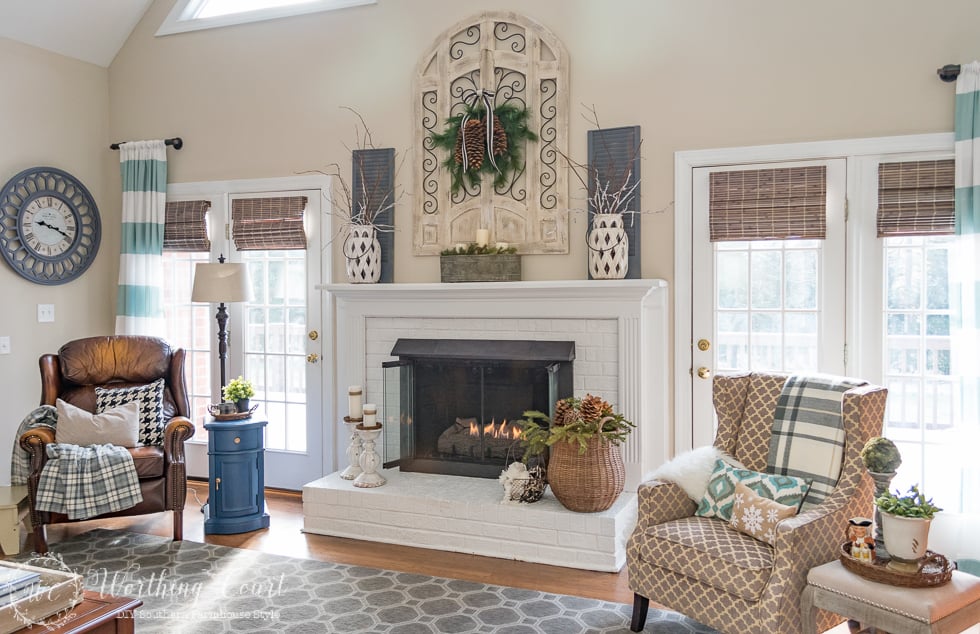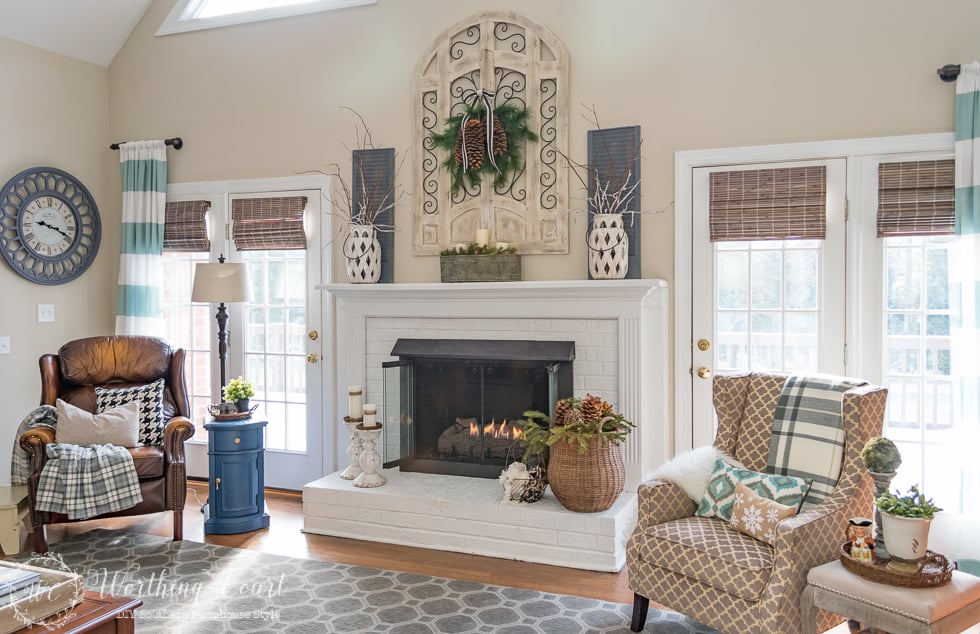 Pin
How about you – do you like to let your house breathe a little after the holidays?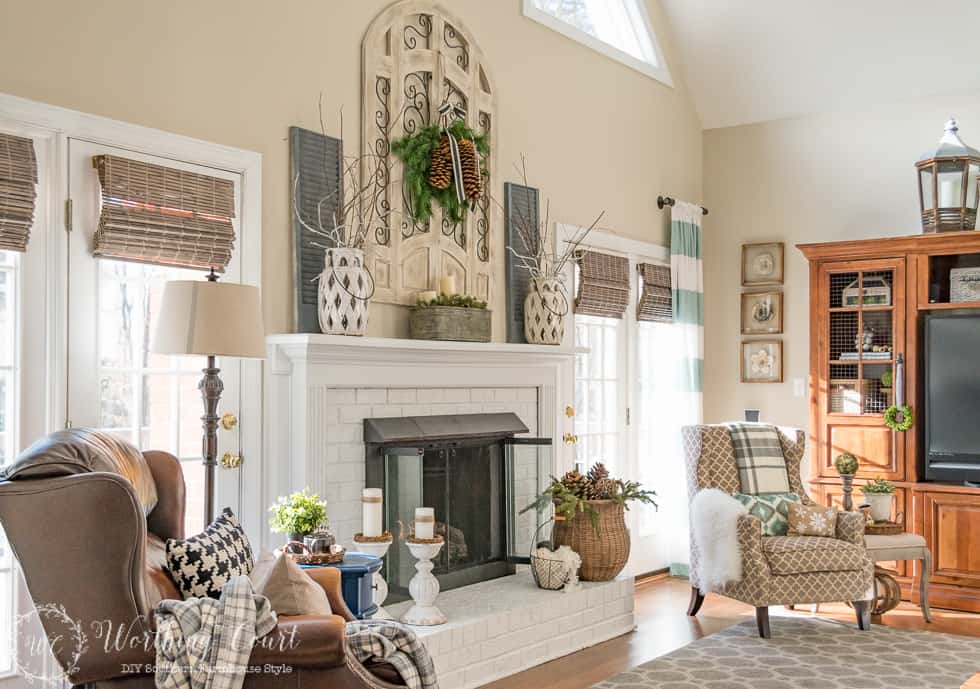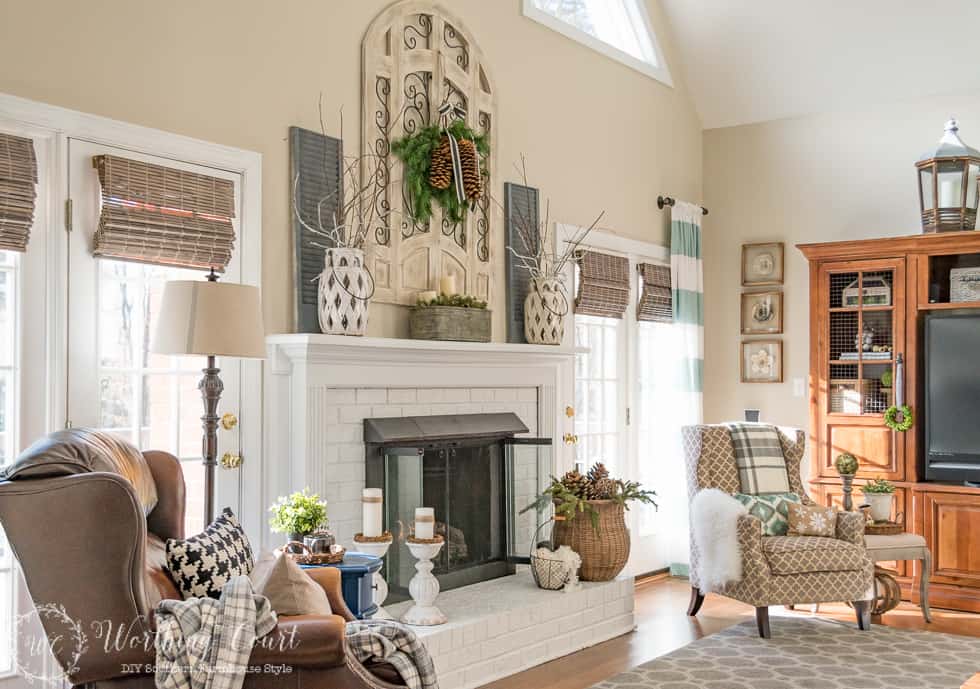 Pin
Sharing at THESE great parties.