15 Non-Scary Ways To Decorate A Pumpkin For Halloween
Add a Halloween pumpkin to your front door that won't scare the littles away! If you don't do scary at your home for Halloween, you'll love this list of 15 non-scary pumpkin ideas.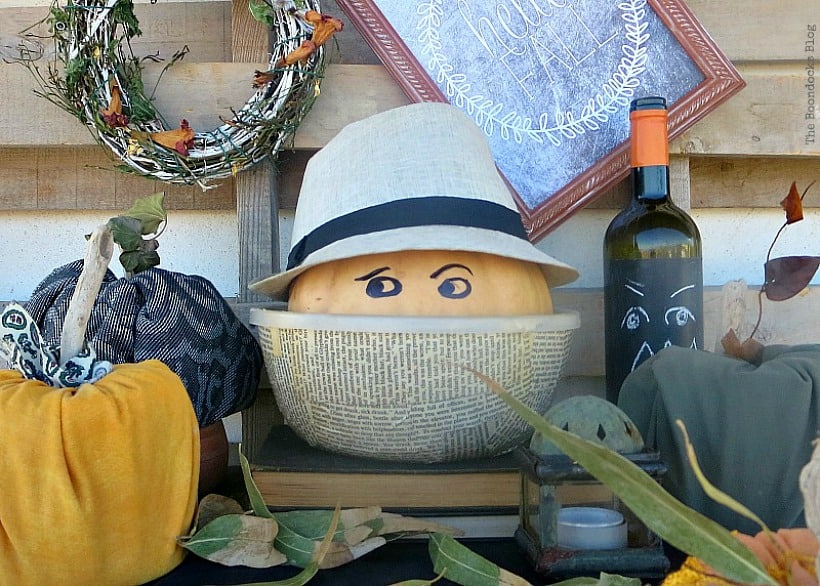 Happy (almost) Halloween and BOO, y'all! It's hard to believe that Halloween is right around the corner! I always get such a kick out of seeing all the sweet and innocent faces of the little ones that come to my door.
It's all because of those sweet and innocent faces that I don't get into the scary side of Halloween too much. Shoot, I'm such a wienie that some of the decorations that I see even creep me out, especially if they're gory. You can always count on me to look away if I spot a ginormous fake spider in someone's yard or on their house – I don't even want to look at them!
But that doesn't mean that I don't want to have a Halloween pumpkin. No way! I just don't want it to be scary looking. Whether carved or not, I still enjoy having the traditional pumpkin to greet the trick-or-treaters who come to my door. While searching for inspiration this year, I came up with 15 great ideas.
So how about you? How do you like to decorate your Halloween pumpkin? Are you into the scary side of Halloween or do you like to keep things on the light side?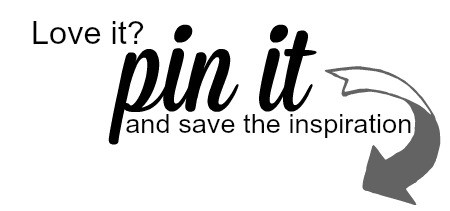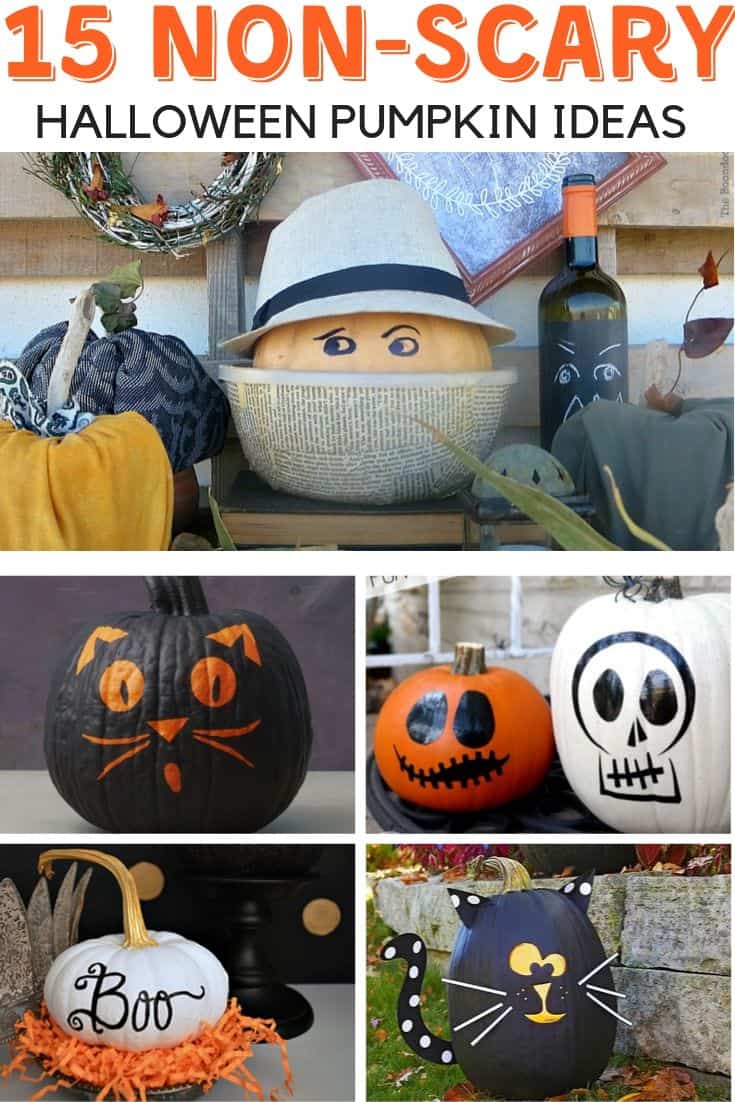 LOOKING FOR MORE NON-SCARY HALLOWEEN IDEAS?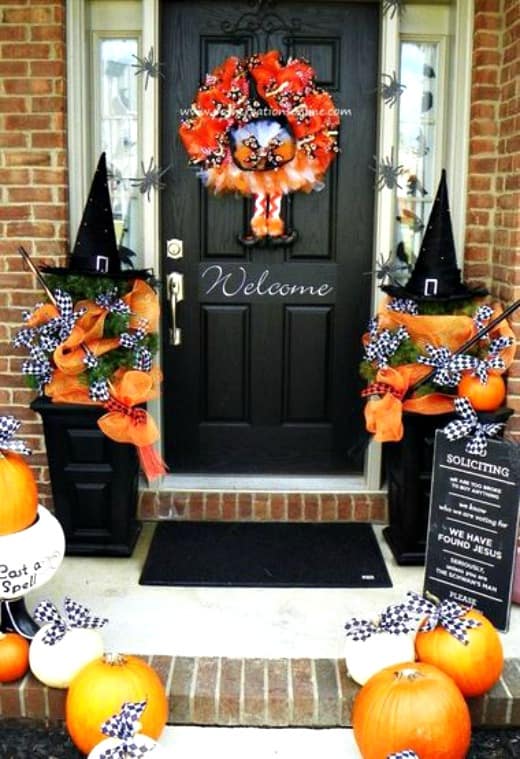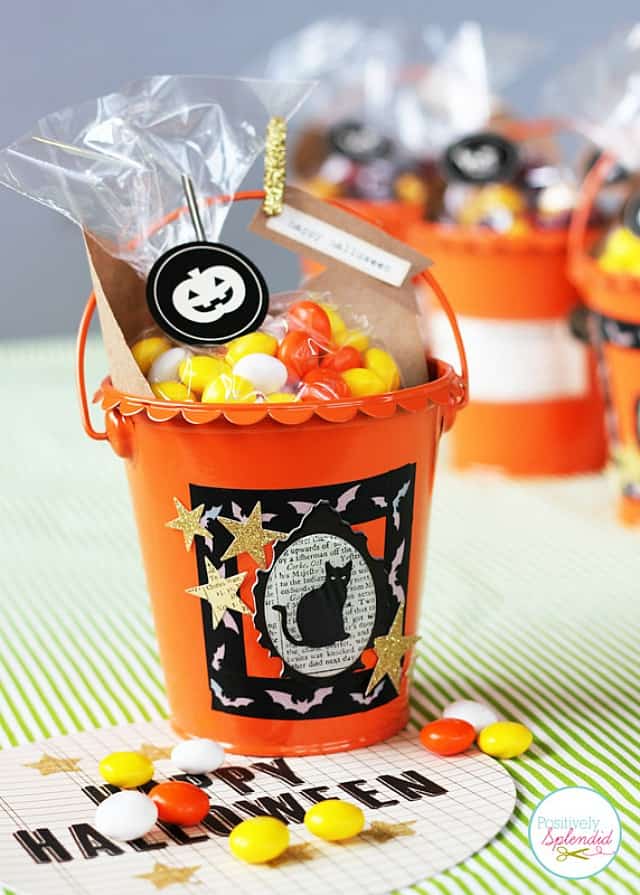 Happy Halloween!