I always add a Halloween pumpkin by my front door, but I don't want it to be scary! If you don't do scary at your home, you'll love this list of 10 non-scary pumpkin ideas.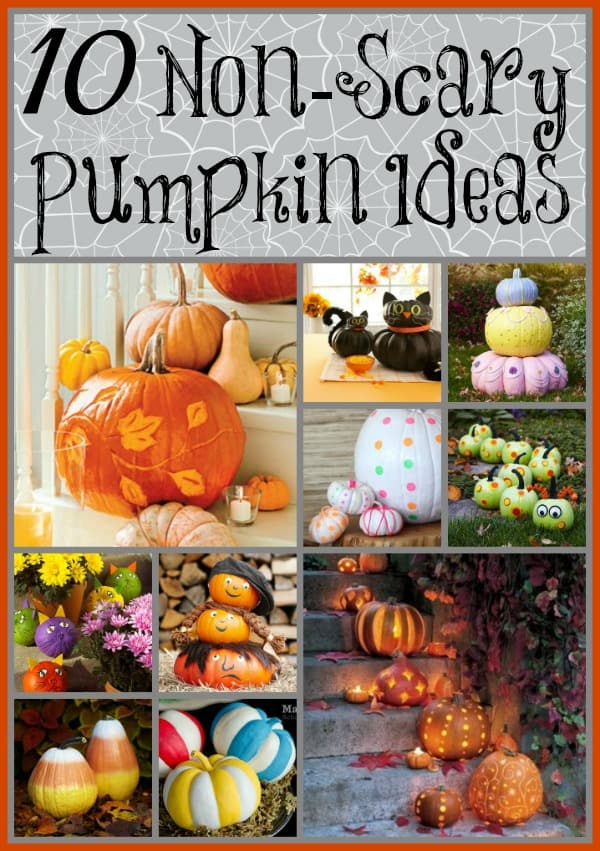 It's hard to believe that Halloween is right around the corner! I always get such a kick out of seeing all the sweet and innocent faces of the little ones that come to my door.
It's because of those sweet and innocent faces that I don't get into the scary side of Halloween too much. Shoot, I'm such a weinie that some of the decorations that I see even creep me out. You can always count on me to look away if I spot a ginormous fake spider in someone's yard or on their house – I don't even want to look at them!
But that doesn't mean that I don't want to have a Halloween pumpkin. No way! I just don't want it to be scary looking. Whether carved or not, I still enjoy having the traditional pumpkin to greet the trick-or-treaters who come to my door. While searching for inspiration this year, I came up with ten great ideas.
Wouldn't these be pretty leading a trail to your front door?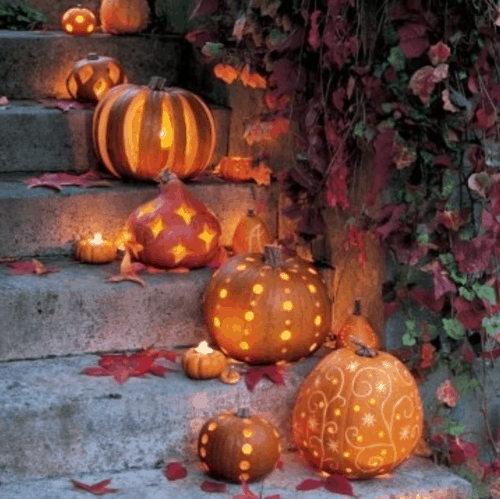 You can get the etching template to create this beauty from Southern Living. These would be pretty inside too!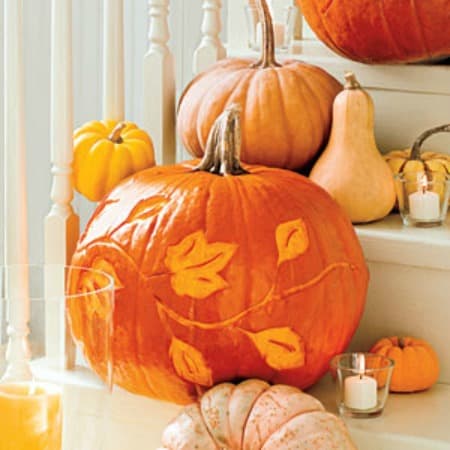 These are so adorable! I can see a whole family of mama kitty with her babies.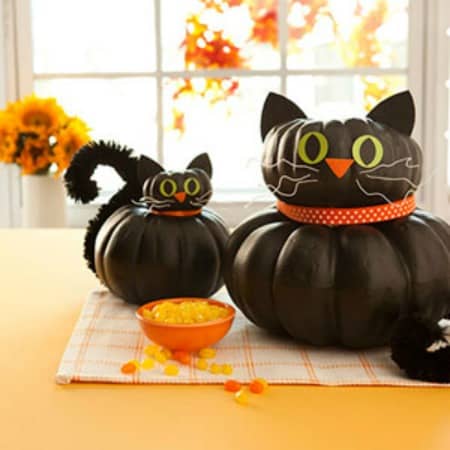 Here's one that the kiddos could help with. So stinkin' cute and looks so easy to do!
Why not decorate your pumpkins to match the treats? Do these make you think of candy corn?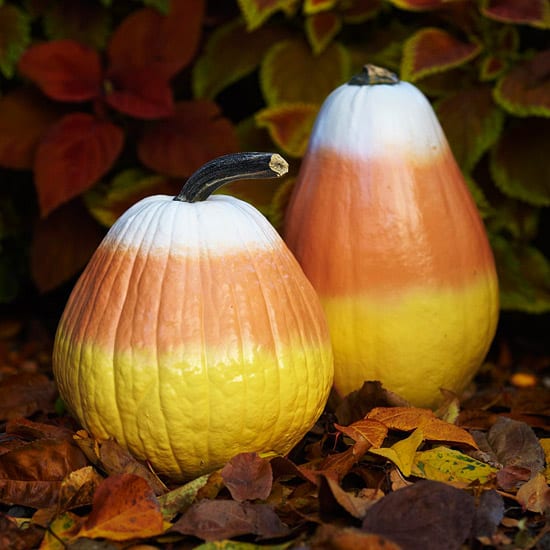 For the princess in the family. I have one of those. 😉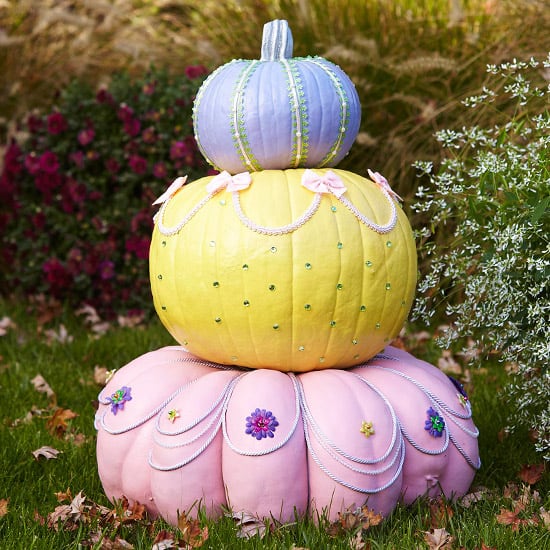 More cute kitties.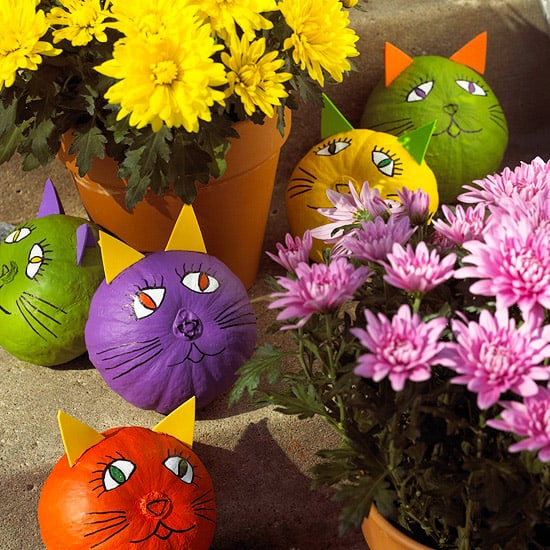 How about Hop On Pop? Perfect name for these guys.
Show some good old fashioned school pride.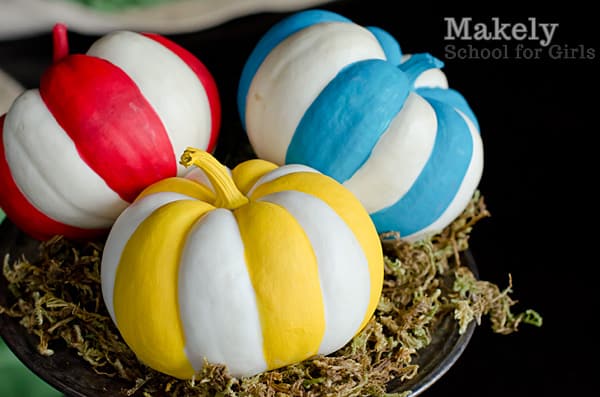 Grab some white paint, circle stickers, yarn and voila!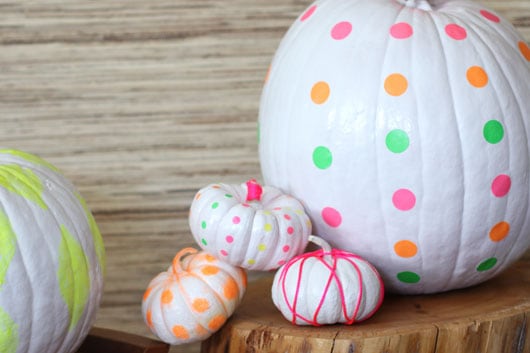 So how about you? How do you like to decorate your Halloween pumpkin? Are you into the scary side of Halloween or do you like to keep things on the light side?
LOOKING FOR MORE NON-SCARY HALLOWEEN IDEAS?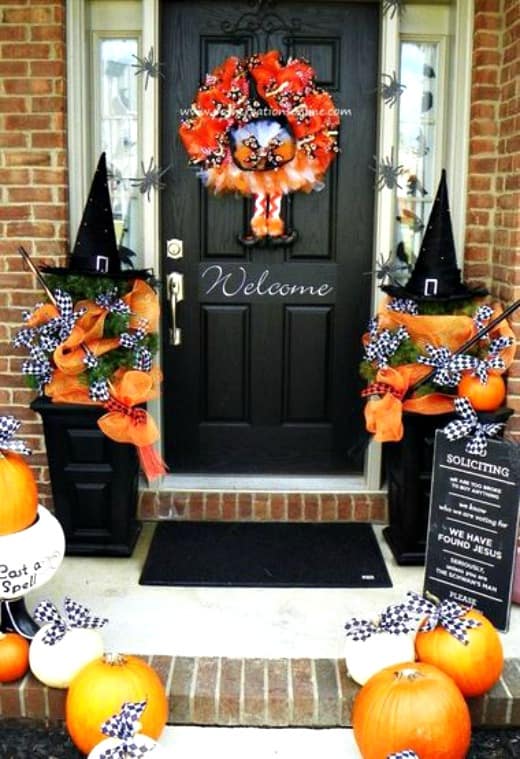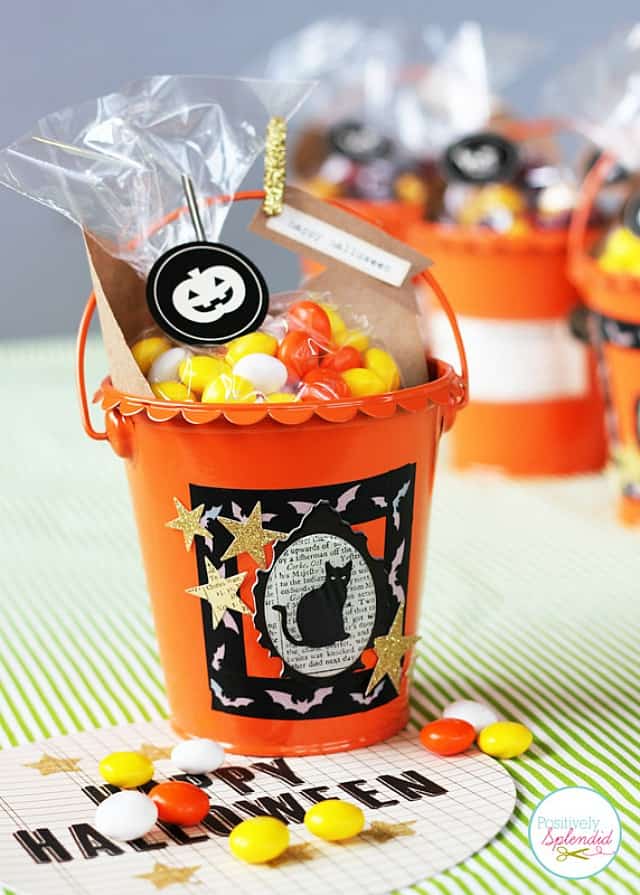 Happy Halloween!