A Christmas Magazine Photoshoot
Have you ever wondered what having a photoshoot in your home is really like? Or what in the world really goes on during one?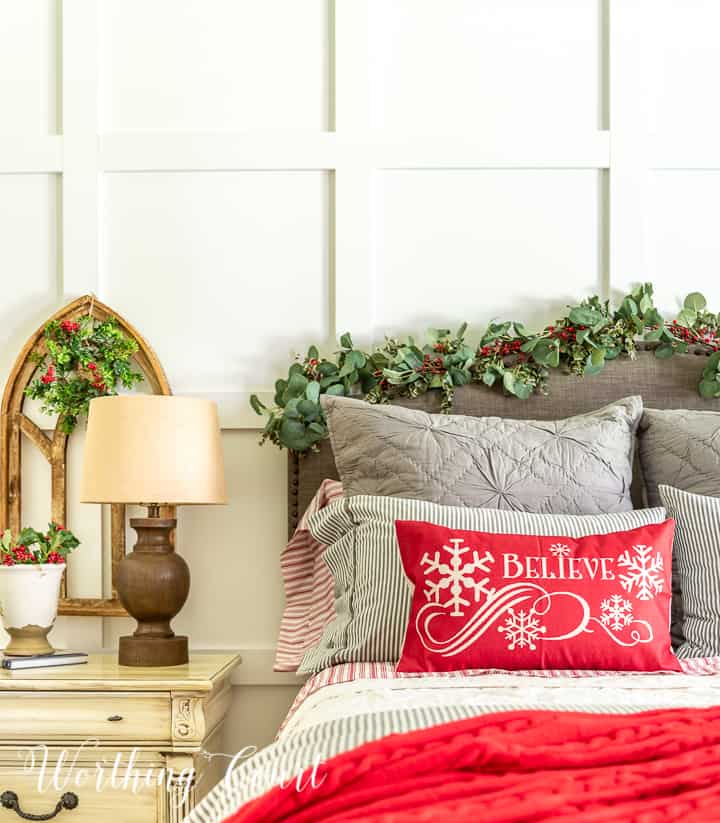 Pin
Today, I'm here to spill the beans and give you a little insight into what it's really like. I was following them around like a puppy snapping all sorts of pictures with my phone.
What an experience it was to have photographers for a magazine here to take photographs of my house decorated for Christmas. The prep was exhausting, but the shoot itself was exhilarating, fun, a little stressful, a great learning experience and such an honor!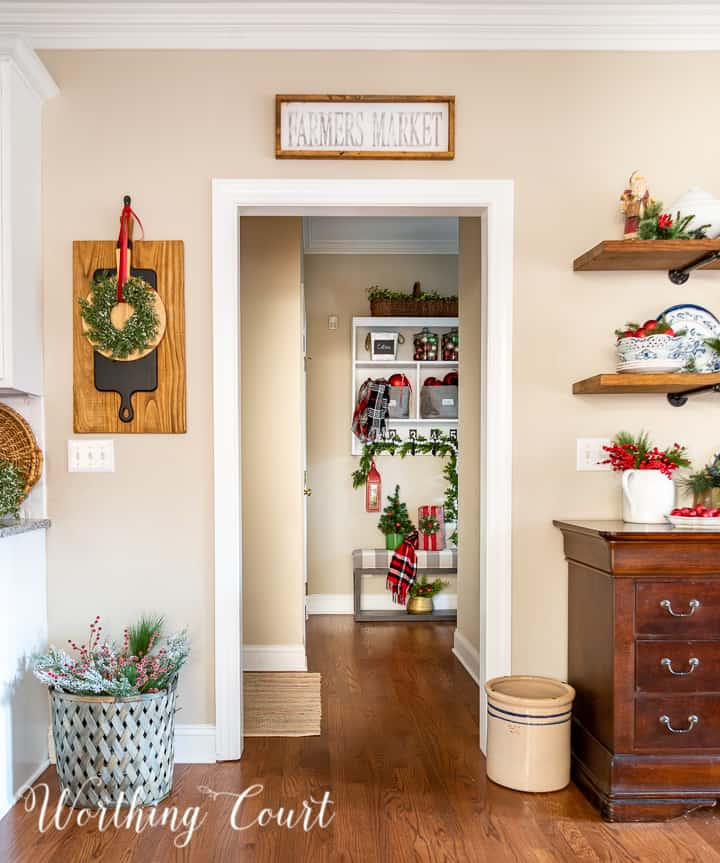 Pin
The article will be in the Country Sampler Farmhouse magazine, but the sad part is that I have to wait until Christmas of 2022 to see it in print. As of right now, I don't know if it will be in their regular monthly publication or in their special Christmas issue.
Since I knew well in advance that this was coming up, I started planning and ordering supplies way back in August and began the actual decorating process in early October. Good thing my husband is such a good sport and never complains when the house is a huge mess!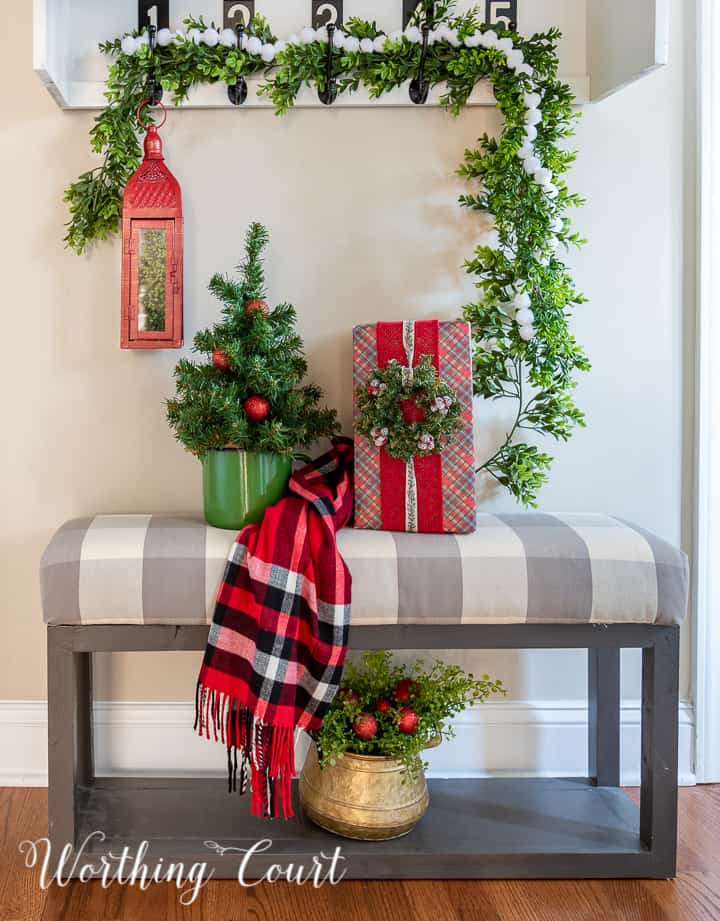 Pin
Making a master list of my Christmas decorating plan for each room saved my sanity and really cut down on the amount of anxiety that I felt. In fact, it worked so well that I plan to use this same strategy every Christmas going forward.
You can read more about my planning process HERE. Be sure to pin it and save it so that you can do the same thing!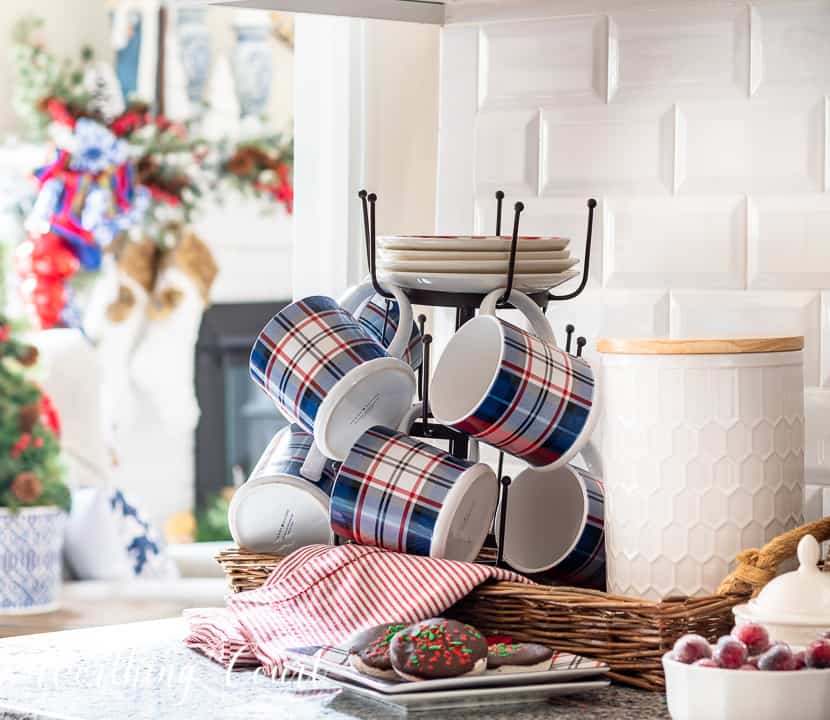 Pin
Different parts of my home have been featured in magazines numerous times, but this is the first time that I've ever had an "official" shooting session. Let me show you a little behind the scenes just in case you're curious what it's like.
These two stinkers were more than happy to be photographer's assistants for the day! They took some really cute shots of them, so I'm hoping one of them will appear in the magazine.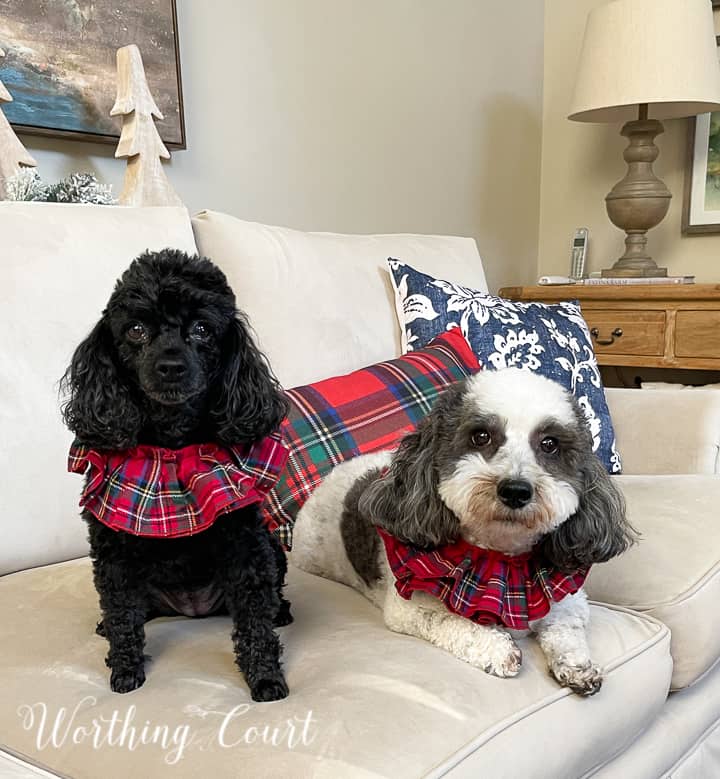 Pin
The photographers arrived early in the morning with a van FULL of equipment and their arms filled with greenery and bakery goodies for them to use for staging.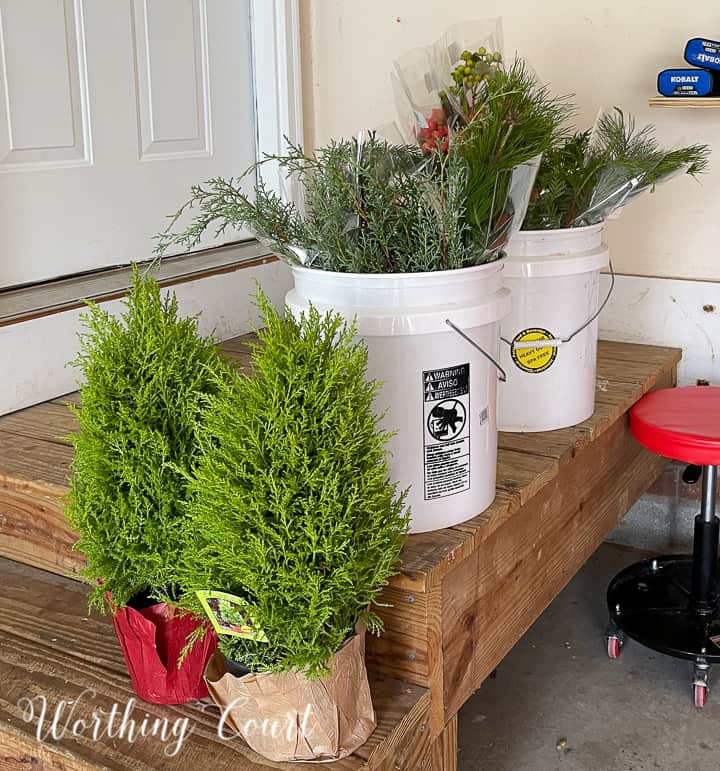 Pin
Boy, was I envious of all of their amazing equipment! I would love to have some of the things that they used, but you're talking major $$$$ when you're using professional photography equipment.
They were here to photograph my front porch, foyer, family room, kitchen, breakfast room, a bedroom and the screen porch. I did my best to make sure that every square inch of those rooms was decorated to the nines – whew!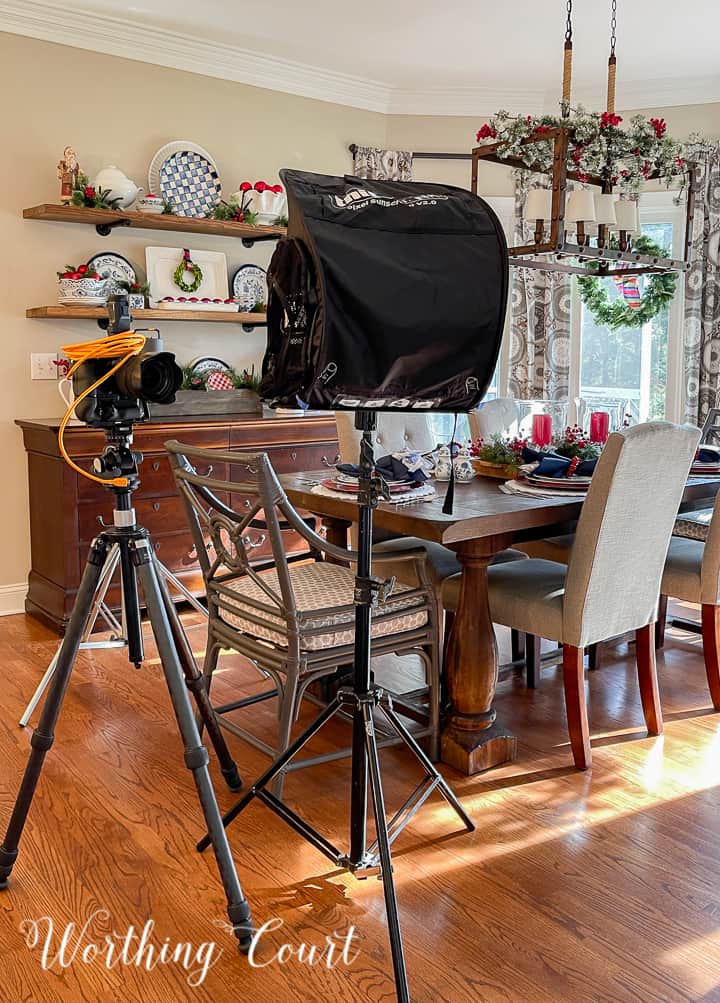 Pin
The photographers are a husband and wife team. I'm positive that you've seen their work in multiple publications. When you're perusing a magazine, look for the photo credits and I bet you'll find plenty of work by Gridley + Graves.
Watching them photograph each space was like watching a well-coreographed dance. First came the staging. It was obvious from the things that they did that they knew exactly what they were doing!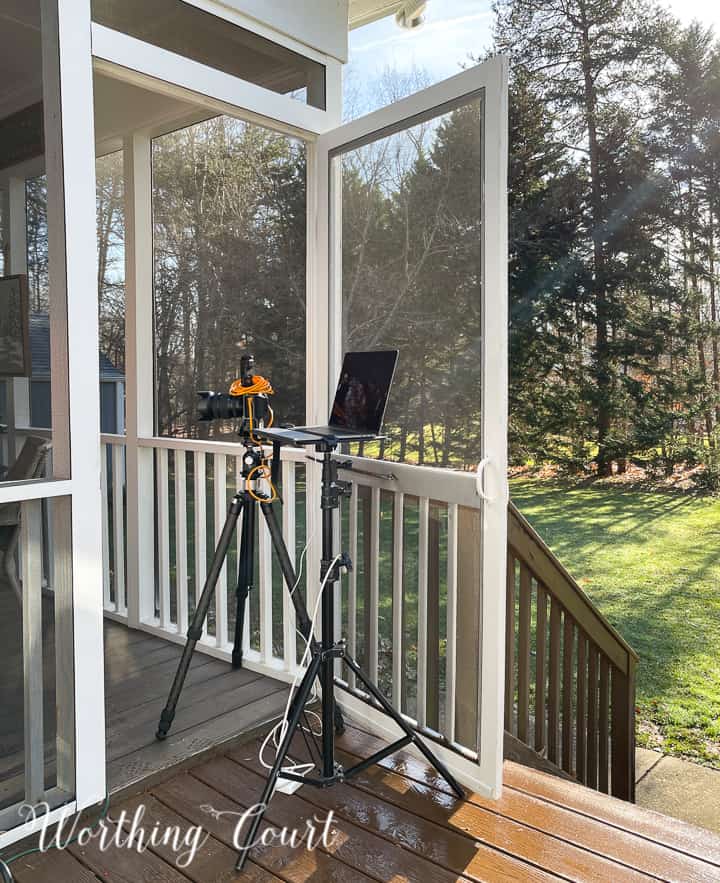 Pin
I happily gave them free reign to move around whatever they wanted to and it was very interesting to see what they did. They didn't move very much – it was mostly borrowing things from other spaces and adding them to another spot.
They always consulted with one another and once they were happy with the staging, they worked together to determine the best angle for the shot. They had a laptop tethered to their camera so that they could see the picture on a large screen as soon as they took it. I can't wait to try my own affordable version of this!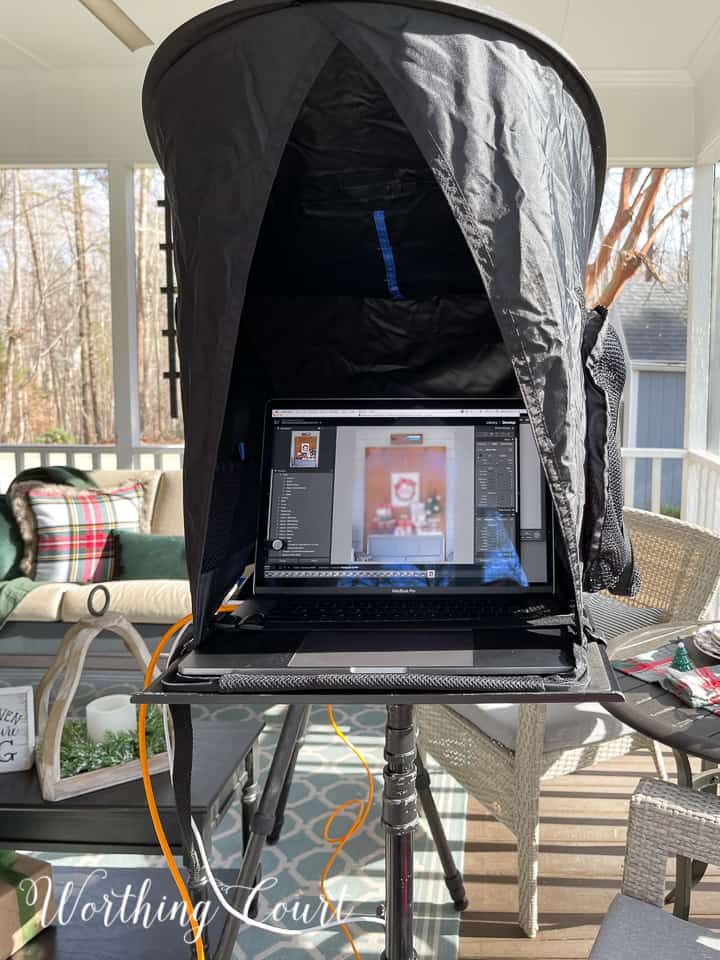 Pin
I never thought of photographing my rooms from some of their angles, so it was really interesting to see how the different perspectives looked. I'm sure I'll be giving them a try myself for some of my own future photography.
Multiple pictures were taken for every single photograph. I'm sure they were checking that the lighting was good, the staging looked good and the images were sharp.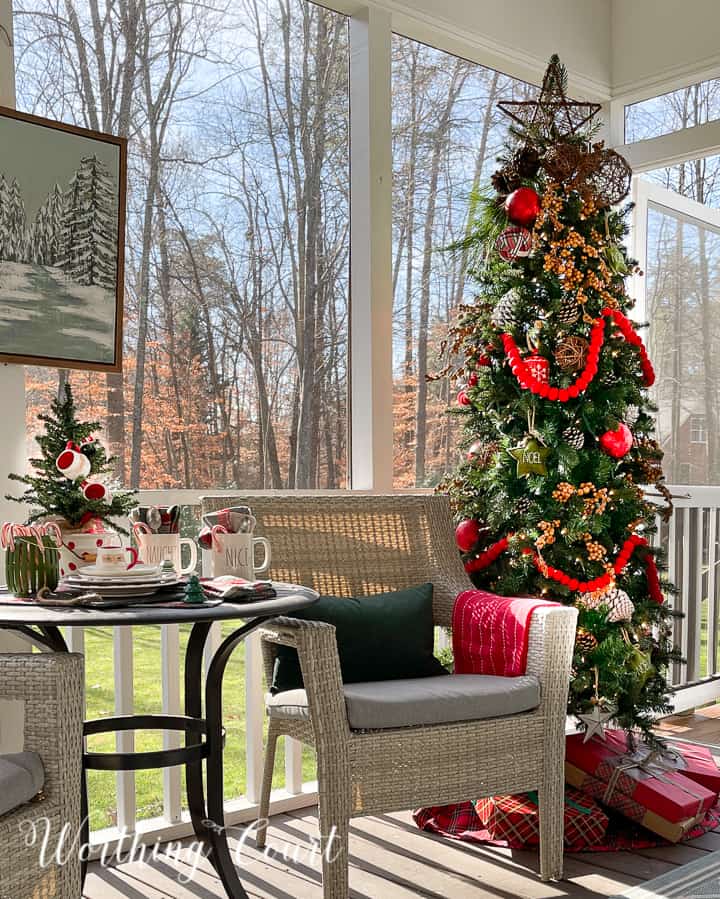 Pin
It doesn't really matter about the mess behind the camera – it's what's going on in front that matters. Smoke and mirrors, y'all.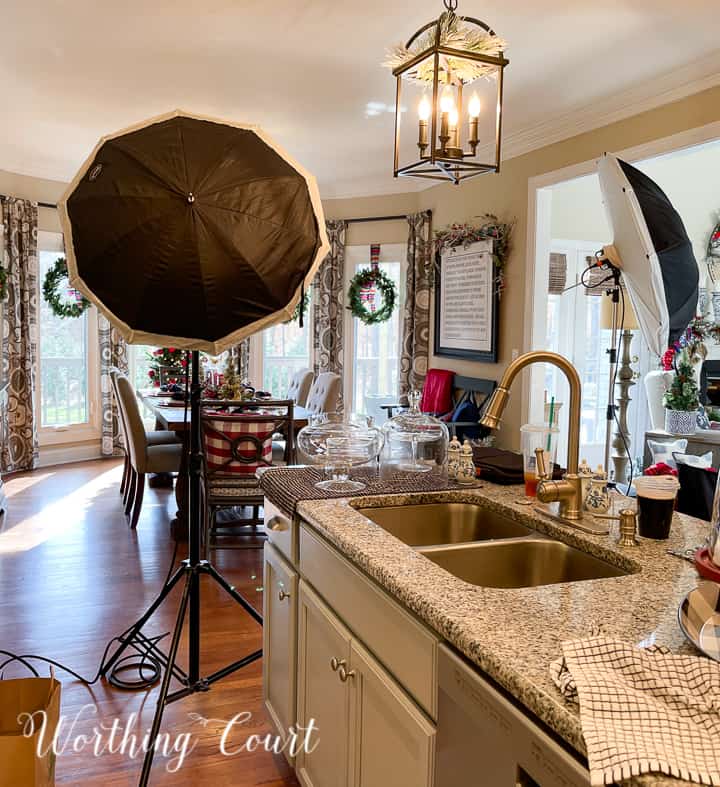 Pin
The one thing that made me a little nervous was when they took some photos of me. It was like being a model – look here, do this, do that and so on. SO fun, but I'm no model, that's for sure!
All in all, it was a fun, extremely full day and was a wonderful experience. I'm sure I'll be sharing over on my Instagram page when the magazine comes out. Click HERE if you'd like to follow me there.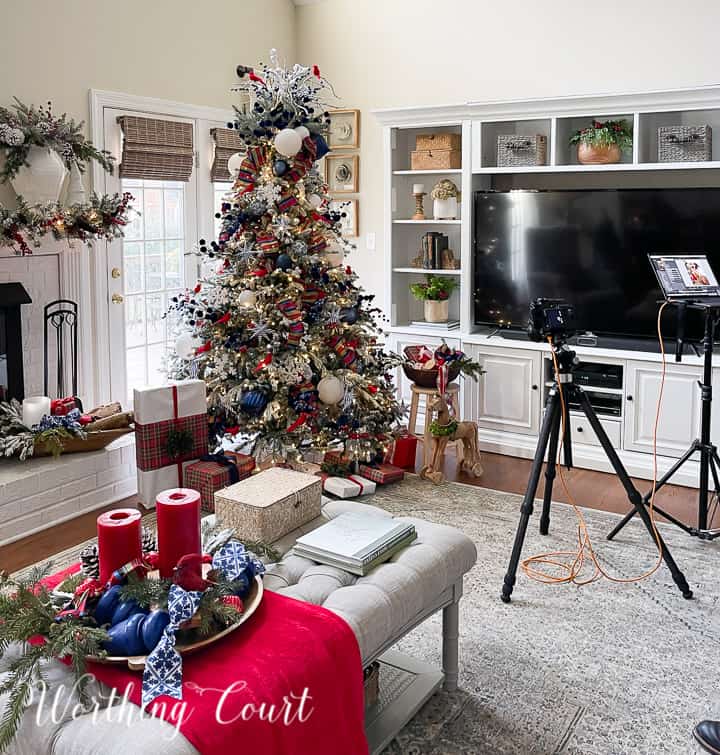 Pin
Look for the magazine to hit newstands in fall 2022, but in the meantime you can see all my previous Christmas decorating HERE.
A huge thank you to Country Sample Magazine and Gridley + Graves photography for the honor and the amazing experience!