Get Ready For Holiday Entertaining – 12 Affordable Farmhouse Dining Chairs
Make sure your home is holiday ready for hosting get-togethers and family events. Here's a great roundup of 12 affordable farmhouse style chairs to spiff up your dining area.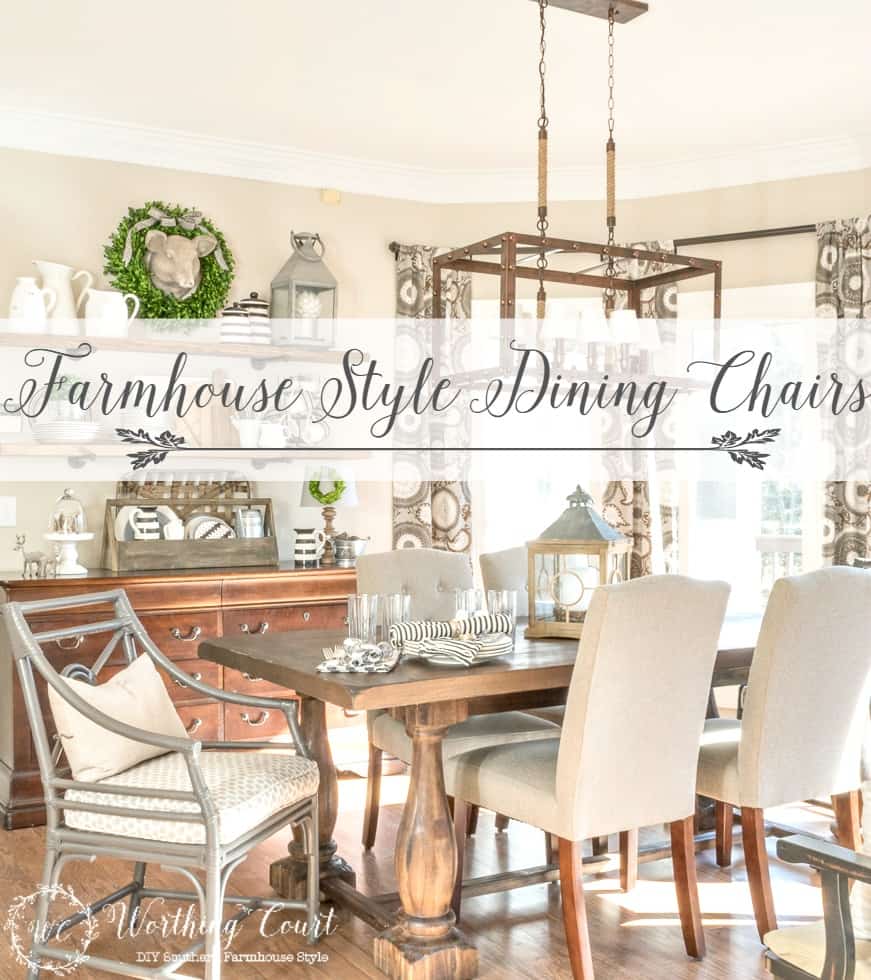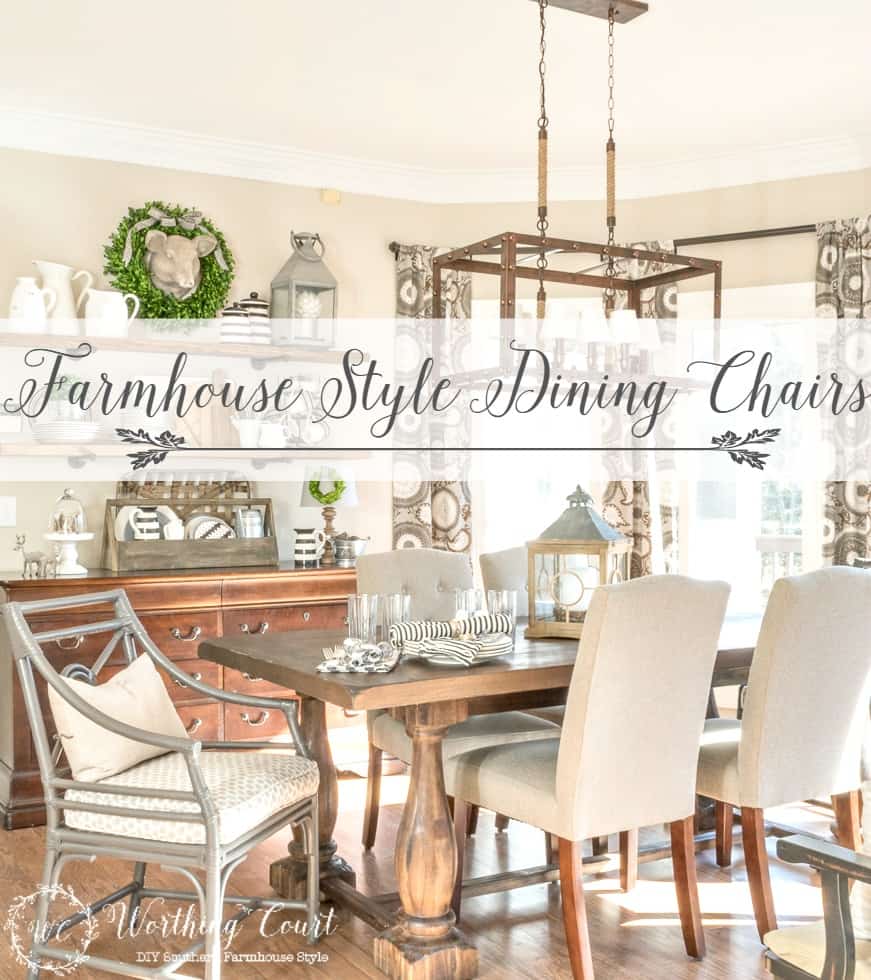 Tis the season – well, almost! Thanksgiving and Christmas are probably the most popular times of the year for entertaining and opening our homes to guests. With that in mind, it seems that most everyone is ready to finish up those decorating projects, replace or add furniture and just generally spiff up our homes. We just flat out want our home to shine during the holiday season! Am I right? Everyone wants to put their best foot forward when welcoming friends and family into our homes.
You'll likely be spending a lot time around your dining or kitchen table enjoying good food and good conversation, so now's the time to make sure that you have comfortable seating for all of your guests. I've done the shopping for you and have put together a list of twelve farmhouse style dining chairs – most that cost under $100 each (some of them are sold in pairs)!
(This post contains affiliate links. No additional cost is passed on to you! See my full disclosure HERE.)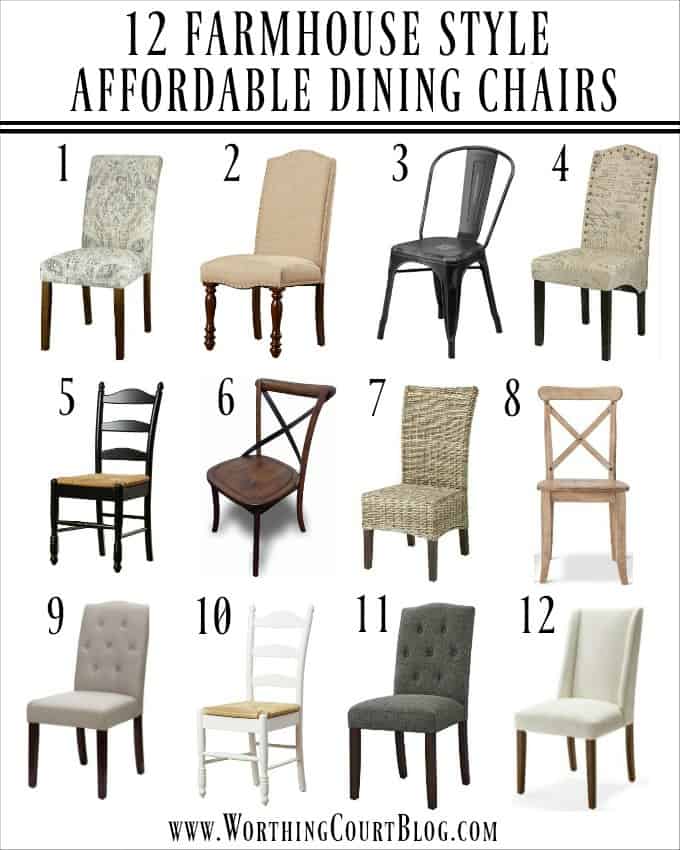 1. AVINGTON DINING CHAIR (available in multiple prints and colors) ||
2. LANESBORO DINING CHAIR || 3. SIGLER ARMLESS SIDE CHAIR (available in multiple colors) || 4. SCRIPT FABRIC SIDE CHAIR ||
5. BLACK LADDER BACK DINING CHAIR || 6. CROSS-BACK SIDE CHAIR || 7. KUBU DINING CHAIR ||
8. HARVESTER X-BACK DINING CHAIR (available in multiple colors) ||
9. TUFTED BACK PARSONS DINING CHAIR (this is what I have in my breakfast room-love them!) ||
10. WHITE LADDER BACK DINING CHAIR || 11. CHARCOAL GRAY TUFTED BACK SIDE CHAIR || 12. MERCER DINING CHAIR
We all know that the kitchen is usually the gathering place for company, so I made sure that the chairs I added to my kitchen table were comfy. We've spent hours around our table eating, laughing and playing games. That wouldn't have happened were it not for the comfy chairs around my table. They're #9 on the list and I'd buy them all over again, if I needed to!
RUSTIC FARMHOUSE BREAKFAST AREA – BEFORE AND AFTER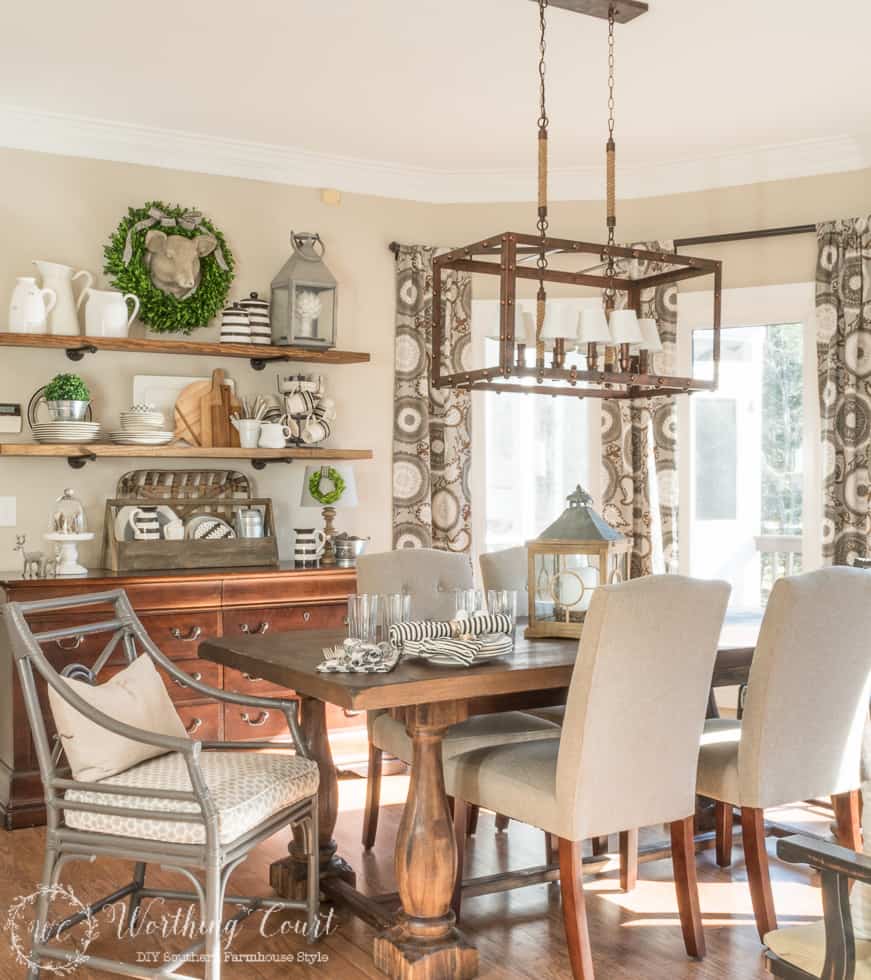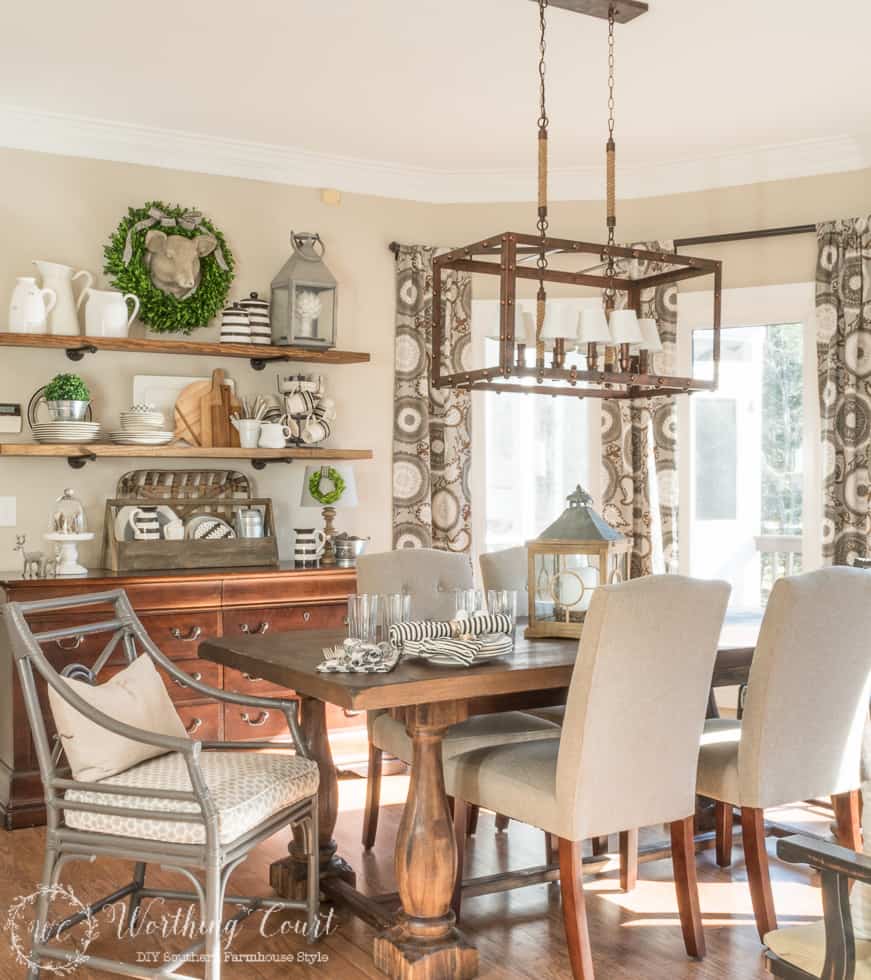 Where do your friends and family gather when you're entertaining? Is it in your kitchen or some other spot in your home?