15 Ways To Use The Back Of A Closet Door For Storage And Organization
When it comes to organizing and storage in your home, don't forget about the back of your closet doors! This hidden gem of a spot is a perfect space for gaining extra storage. We all have them, so why not put them to good use?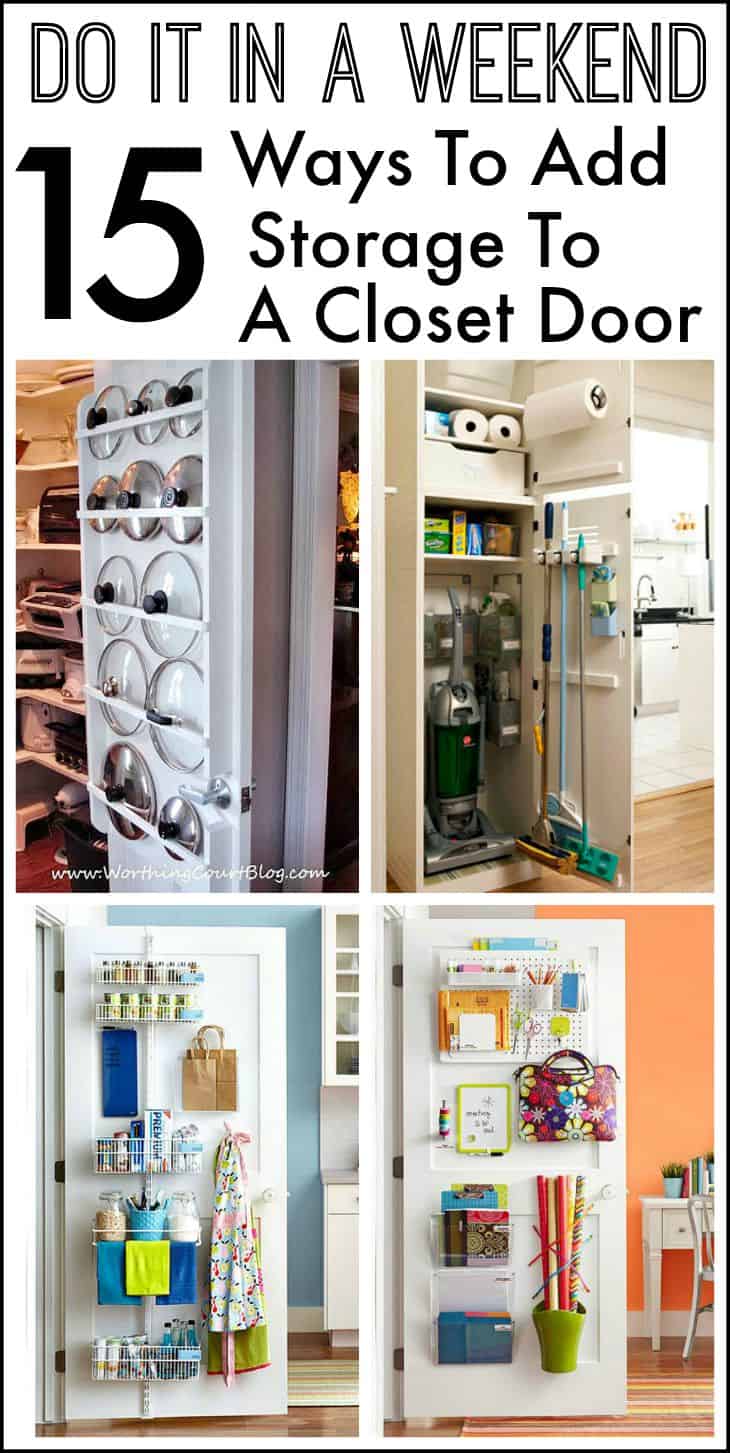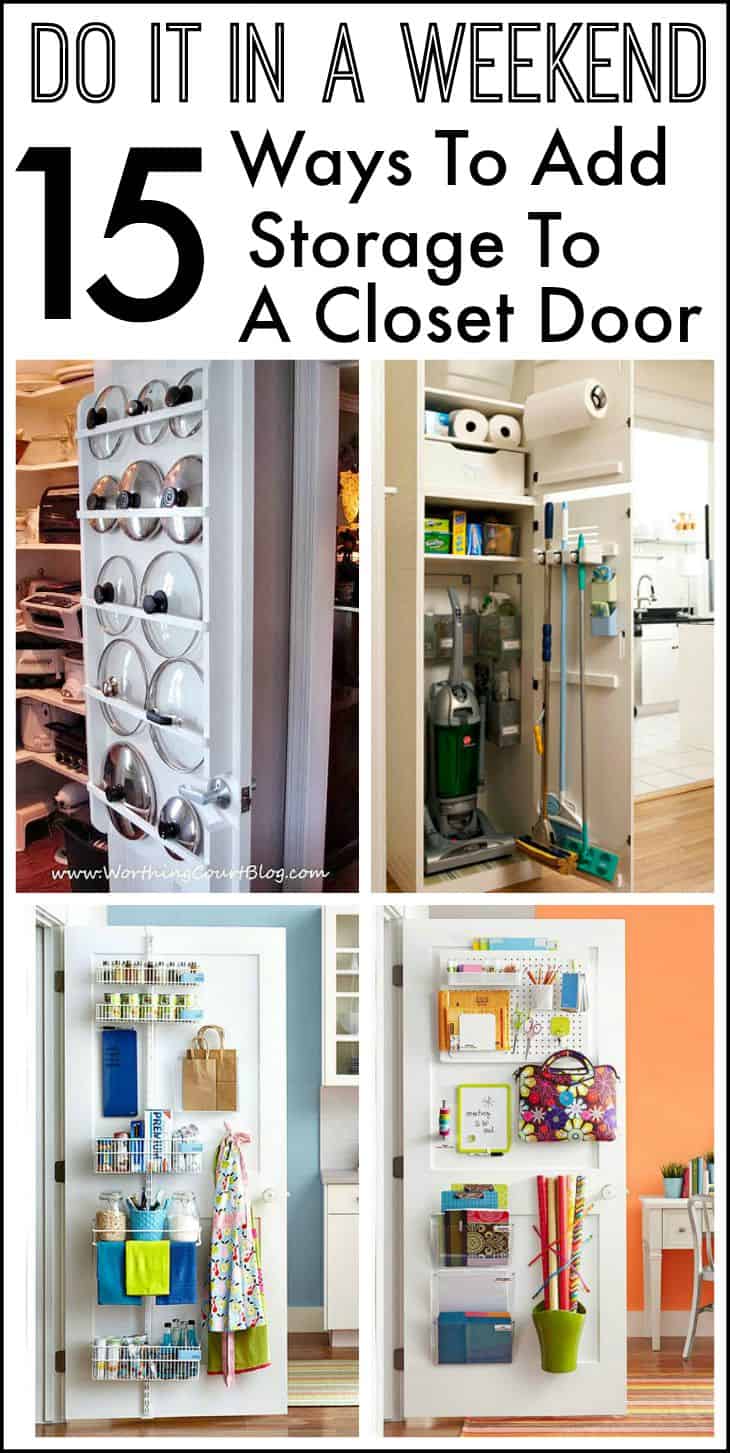 Pin
Use the back of a pantry door for storing pot lids. Build your own rack or mount several curtain rods to the back of your door.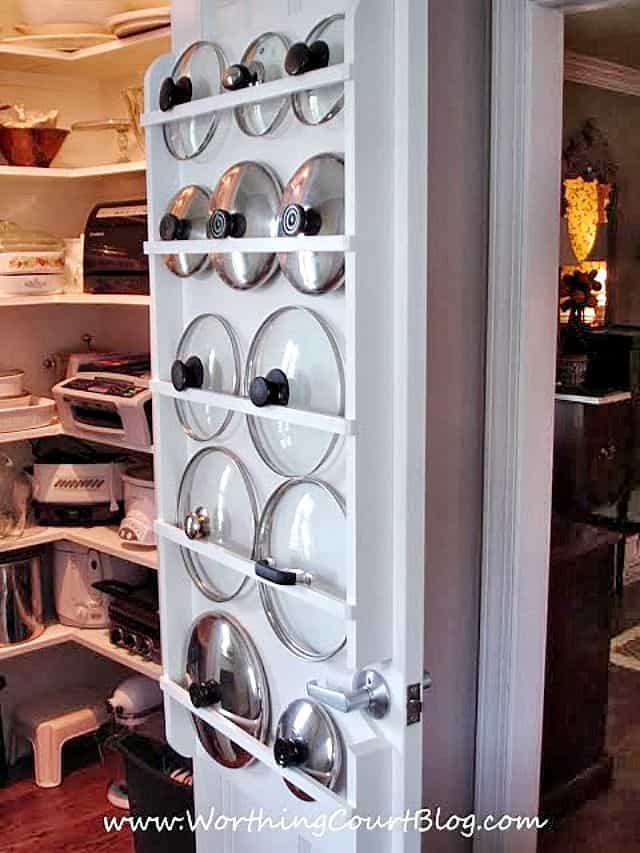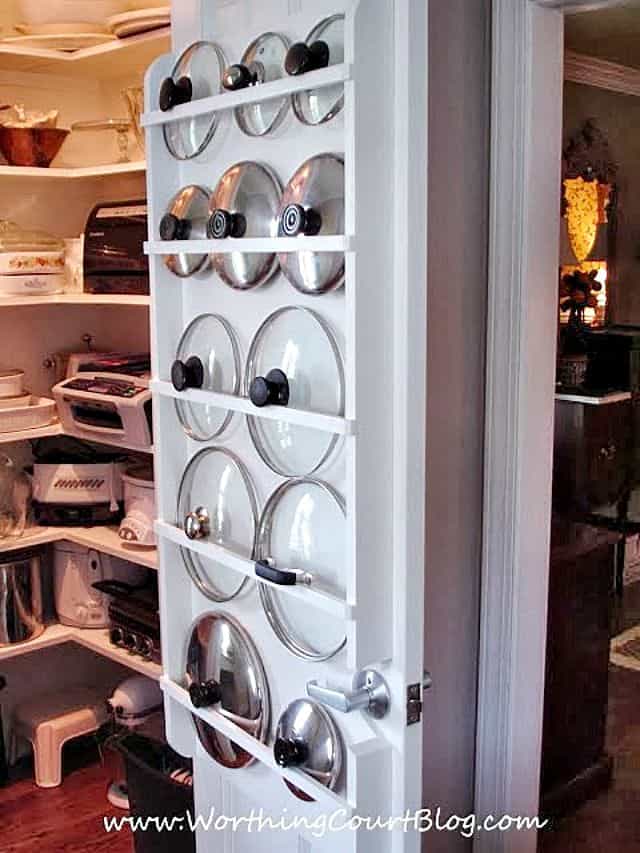 Pin
Adjustable shelf strips can be added to back of a closet door and configured to store anything you can think of. Here it's used on the back of a door to hold kitchen supplies.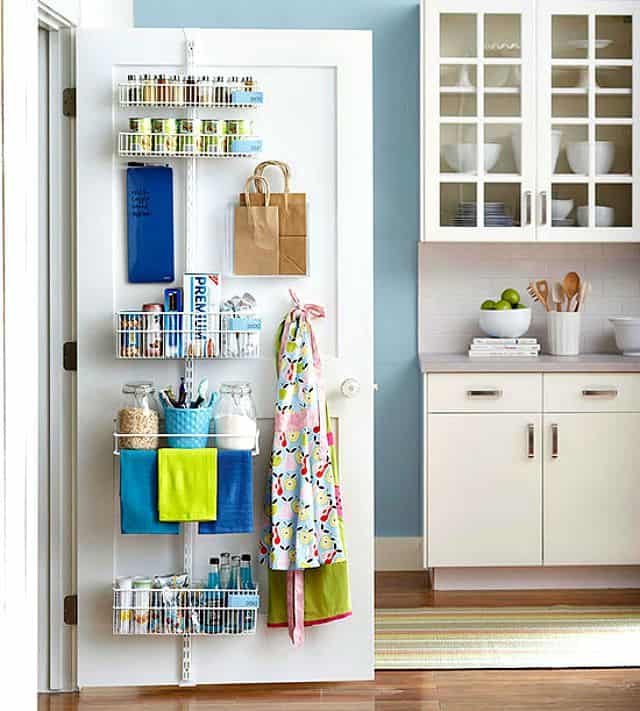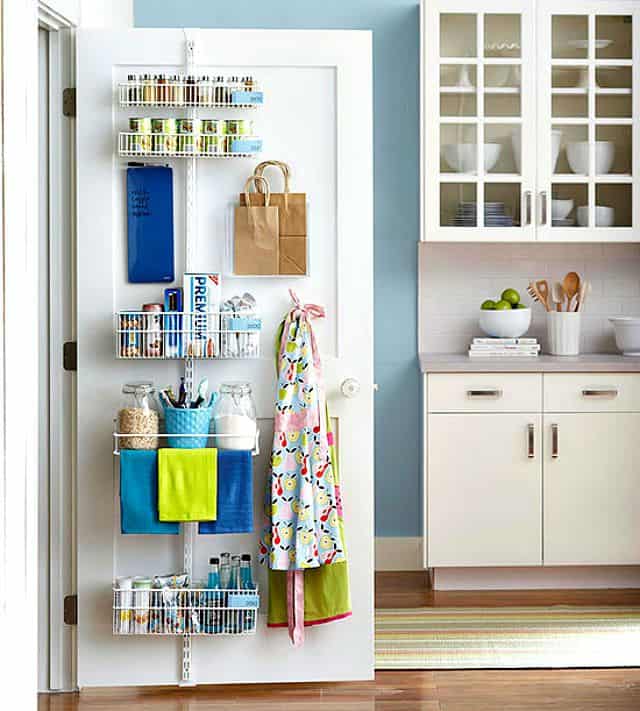 Pin
Jen used this idea to store her wrapping paper and supplies. Click on the link below the image to see exactly how she did it.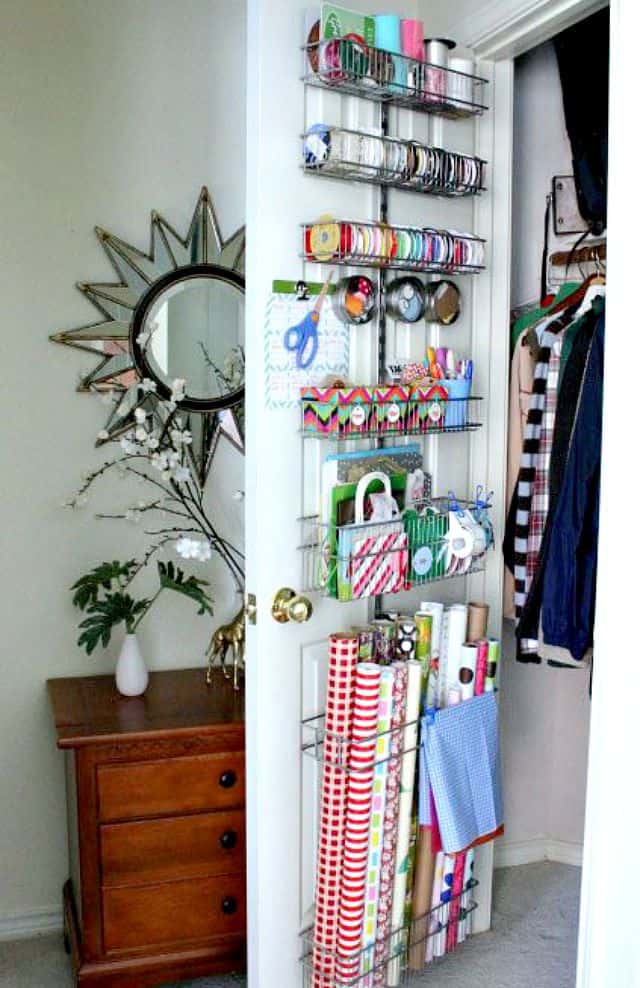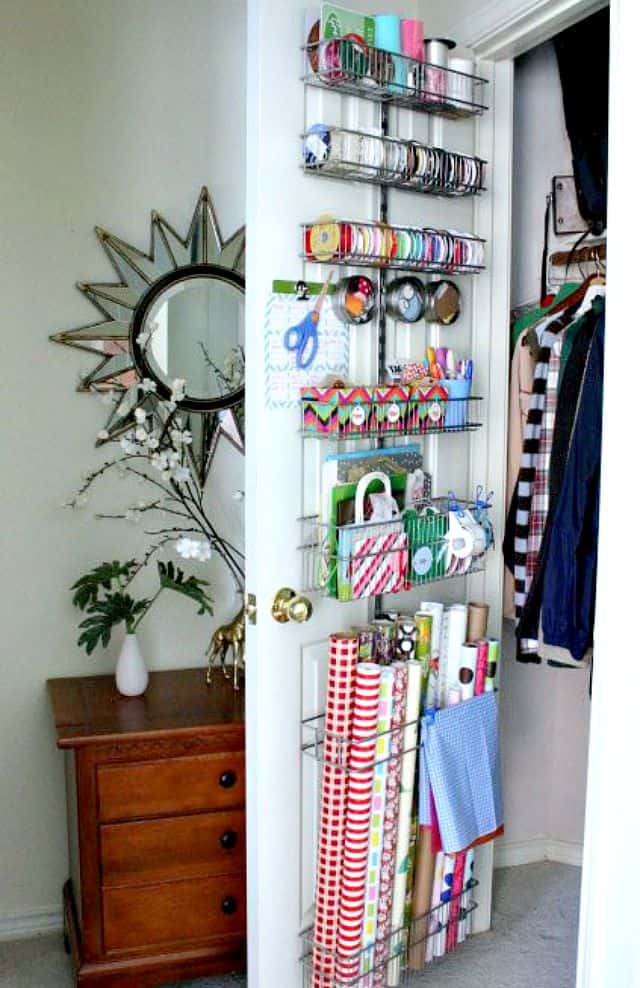 Pin
I sure could have used this idea back in the days when my daughter was a baby!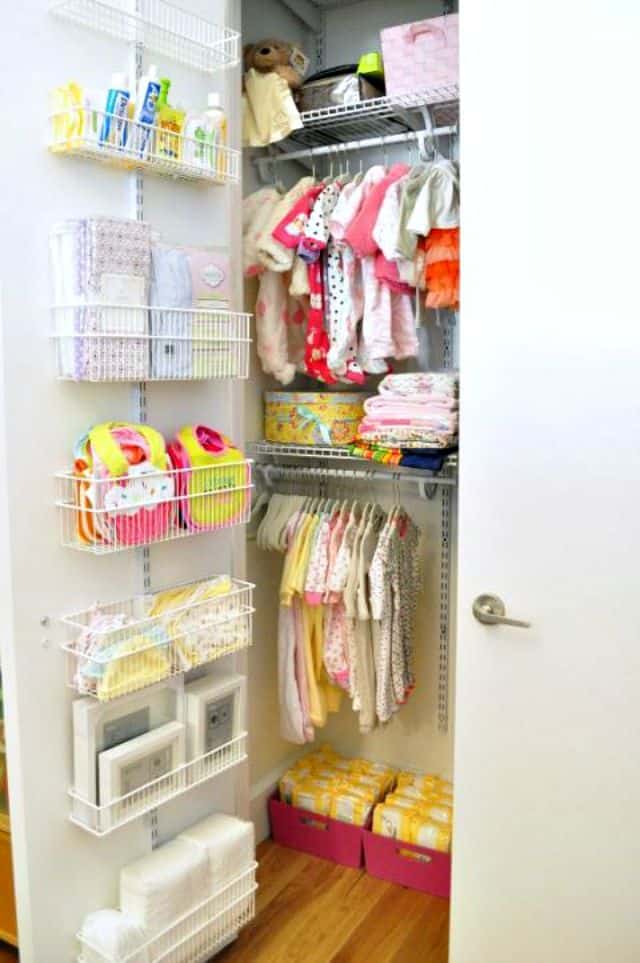 Pin
Use this system to hold all of your purses. The system simply hooks to your door.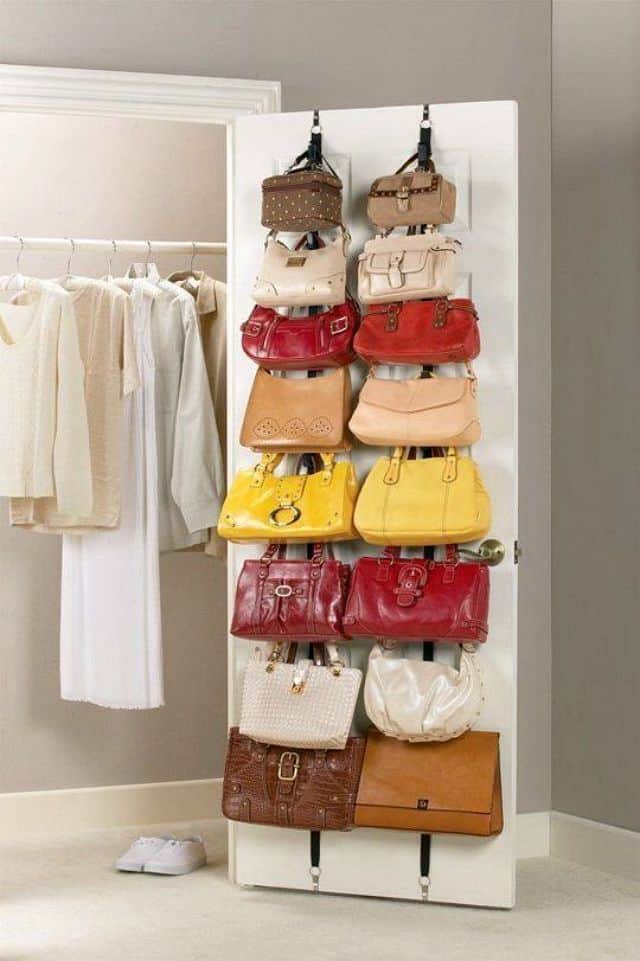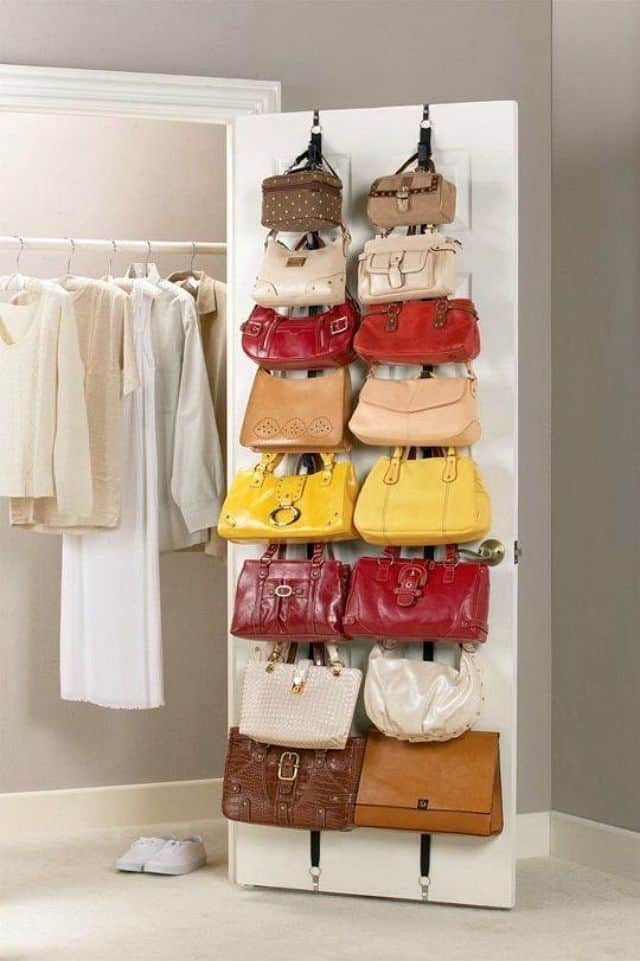 Pin
Jokari
Probably the easiest storage solution of all, is a hanging shoe bag. Think outside of the box when it comes to how to use one.
If you have little ones in your house, I bet you can relate to the problem of where to keep all of those stuffed animals. I think those things must multiply during the night!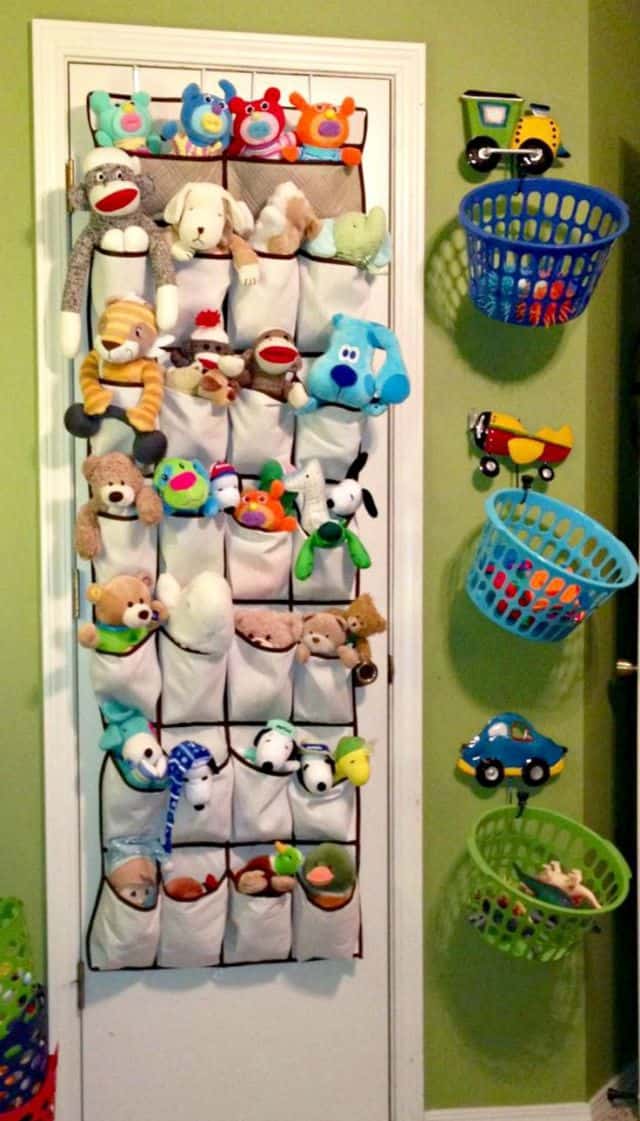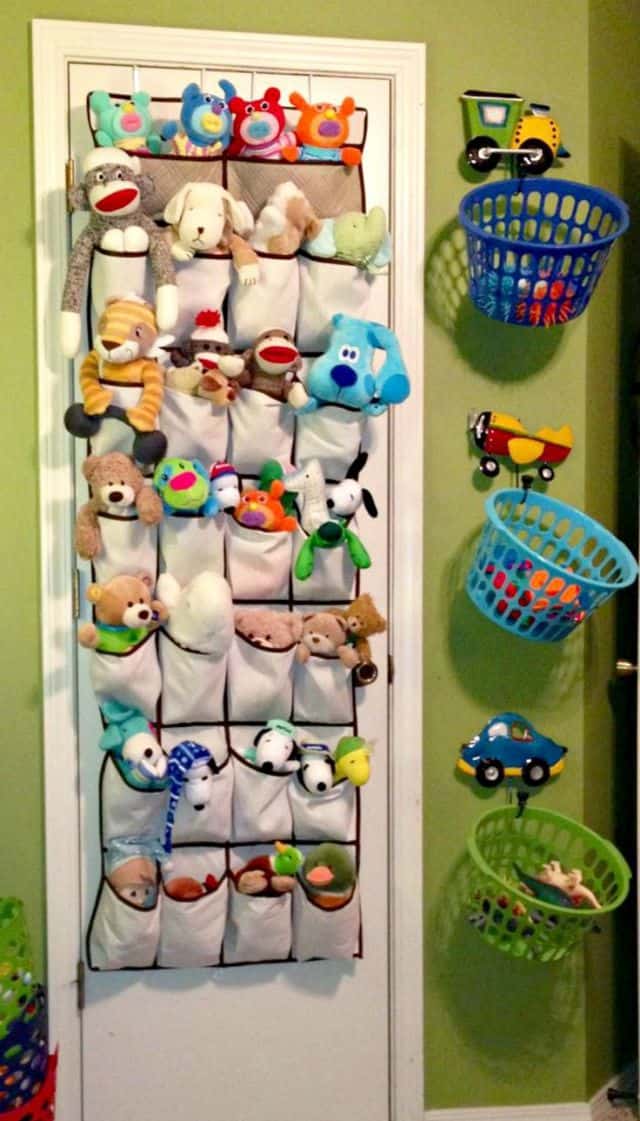 Pin
Image from Mommo Design – Original photo source unknown
Here's another nemesis for a lot of us. Toys. These Barbies are hanging on the outside of the closet door, but simply hang the shoe bag on the inside of the door to completely hide them.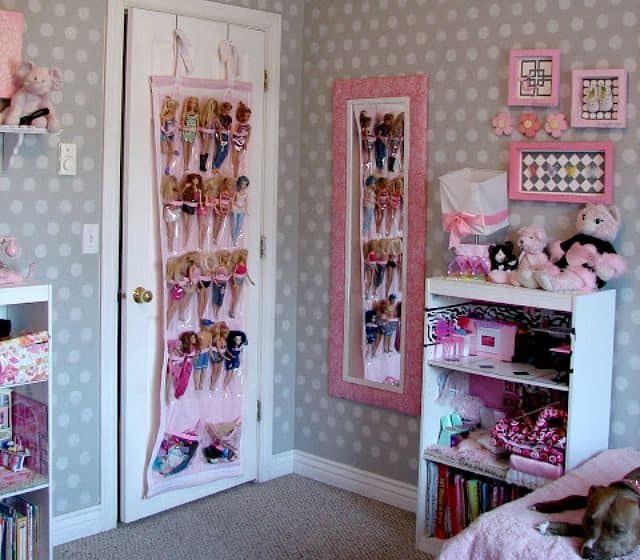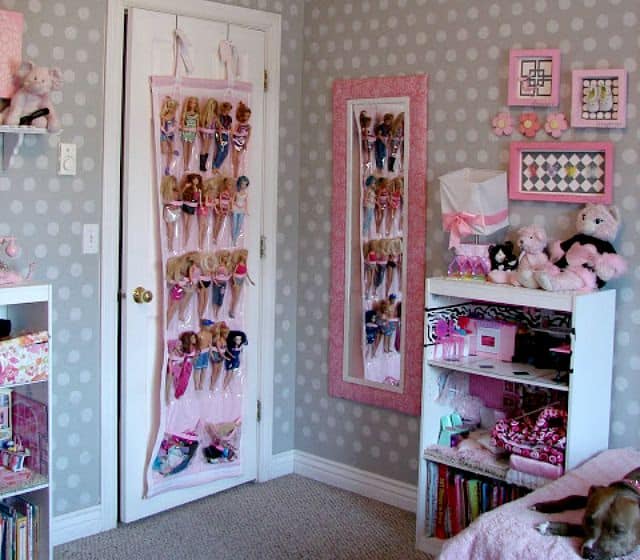 Pin
Shoe bags are a great option for holding all sorts of little toys.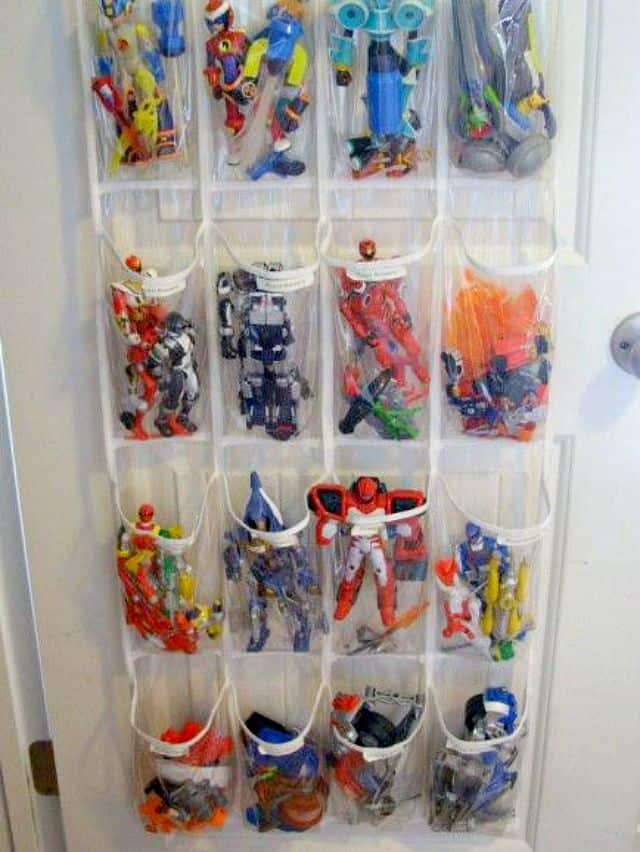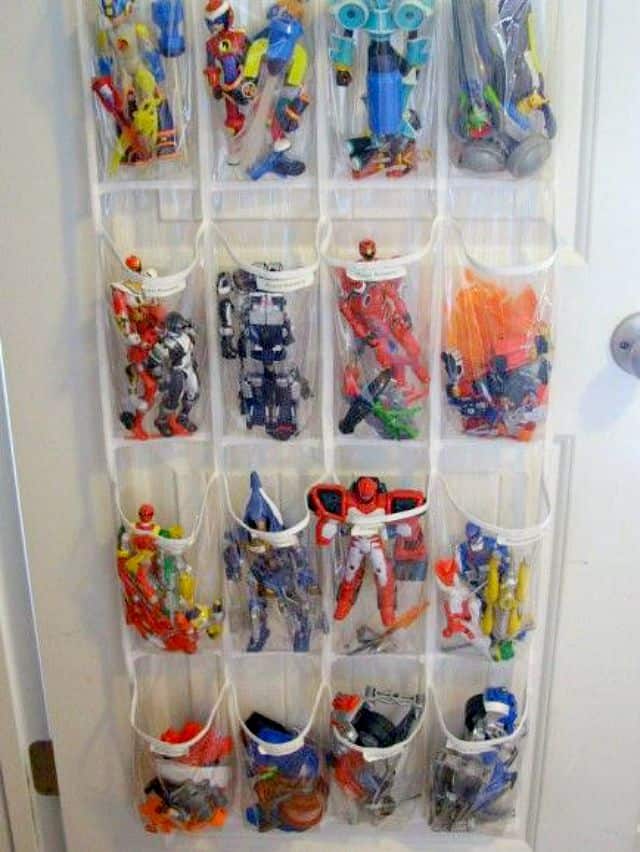 Pin
Organize And Decorate Everything
Use a shoe bag to hold gloves, mittens, hats and scarves.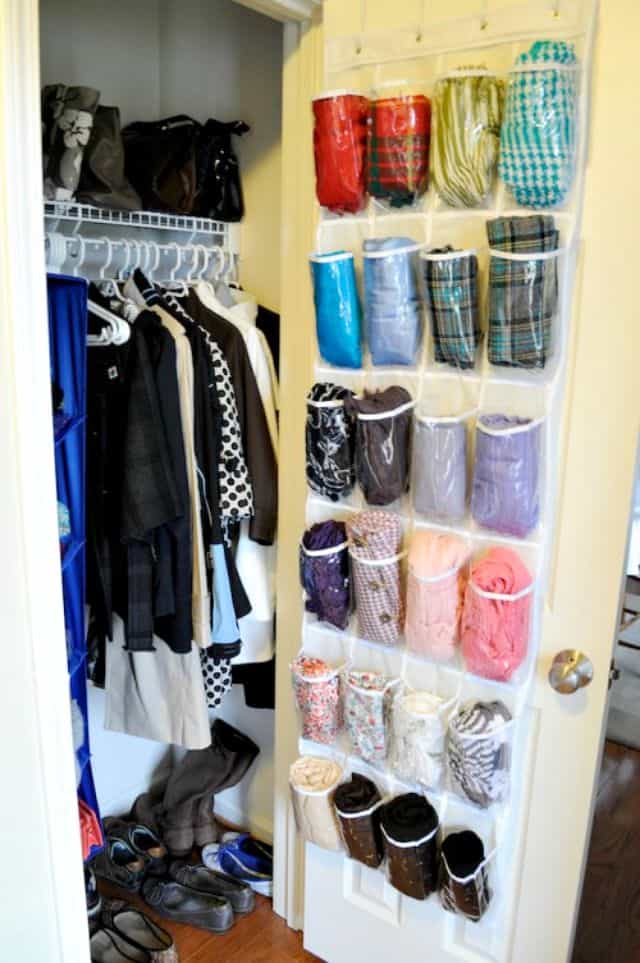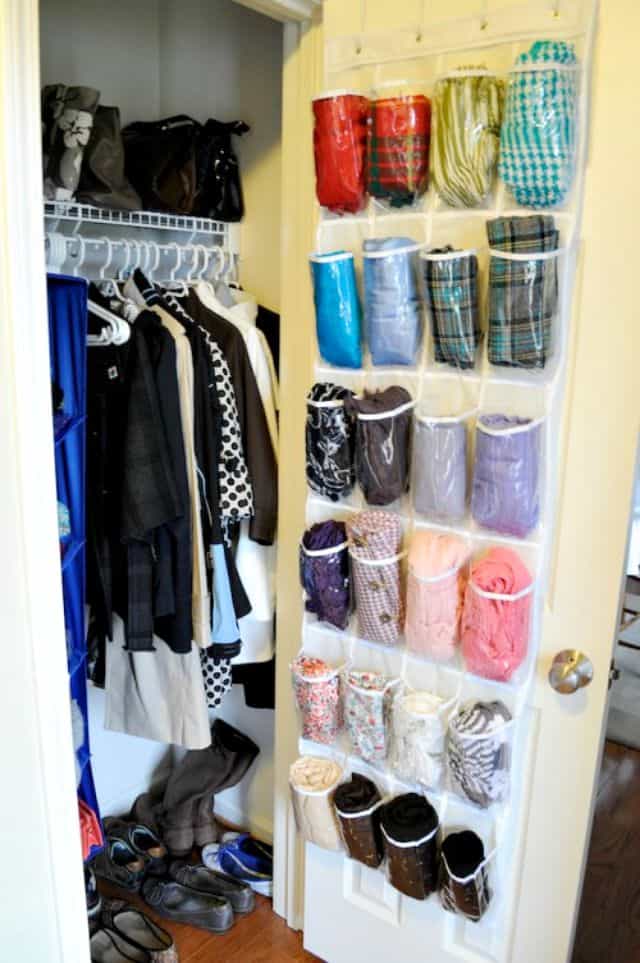 Pin
Save precious under cabinet or shelf storage for something else and keep cleaning supplies at your fingertips.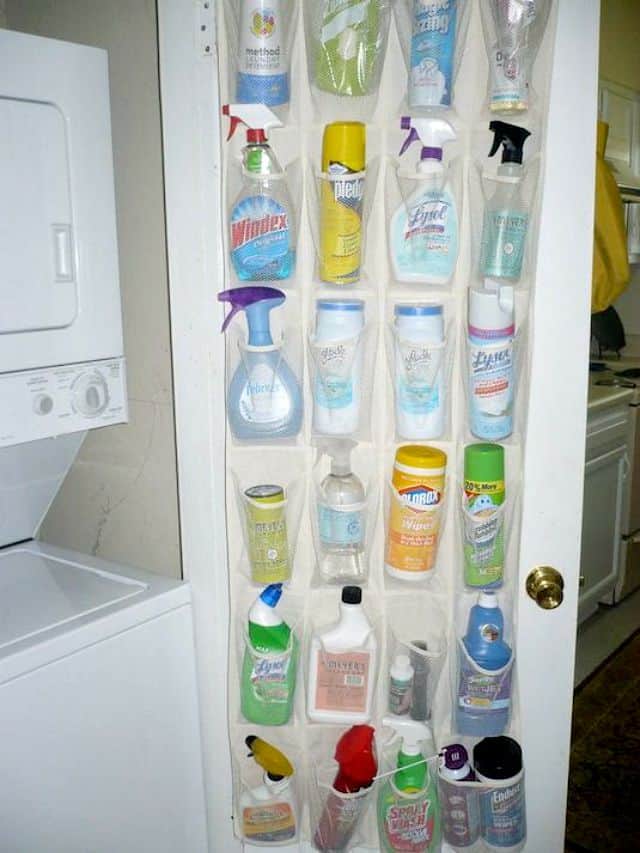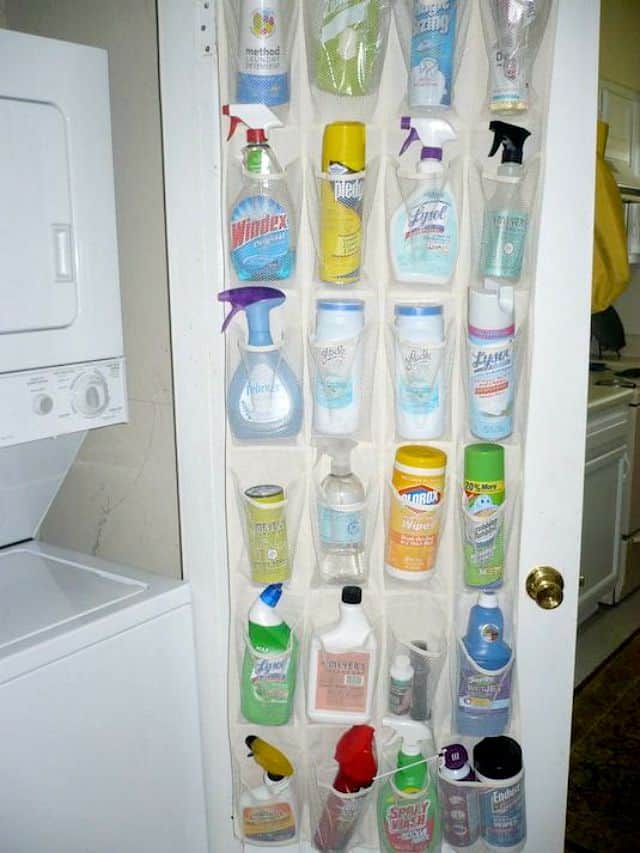 Pin
Shoe bags are great for school and art supplies too.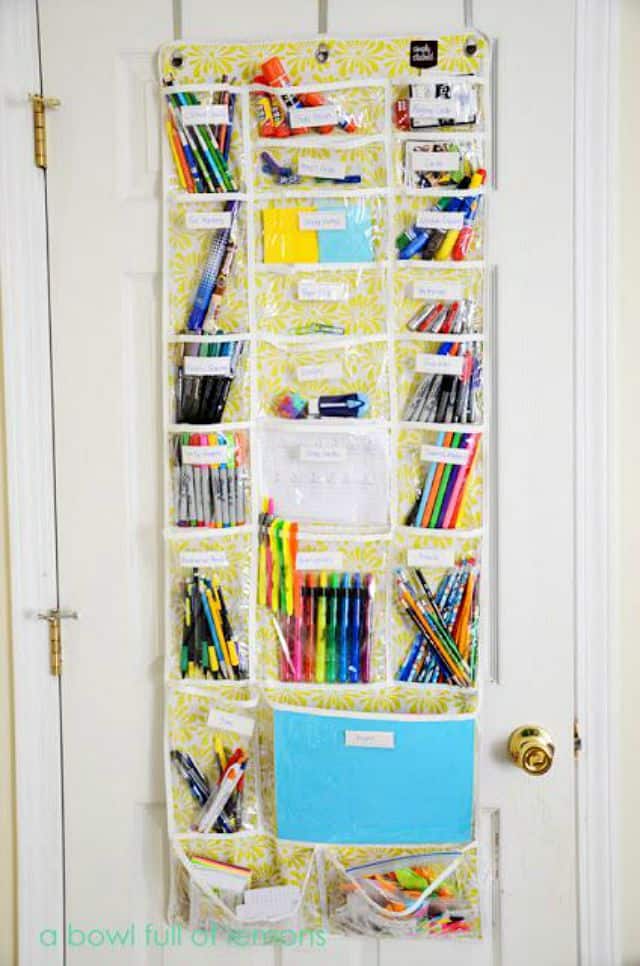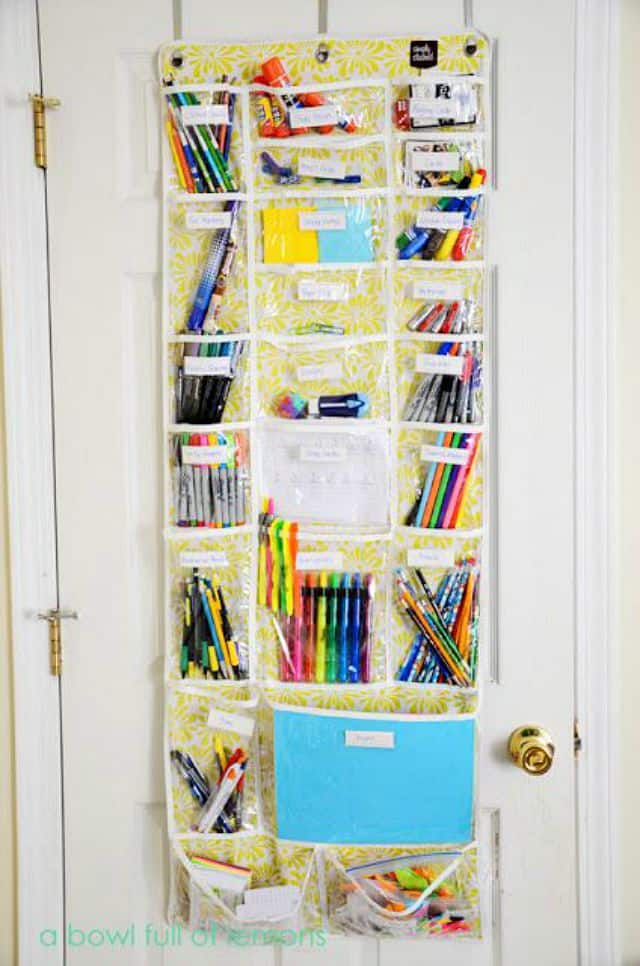 Pin
Keep home office clutter to a minimum by storing miscellaneous office supplies on the inside of a closet door.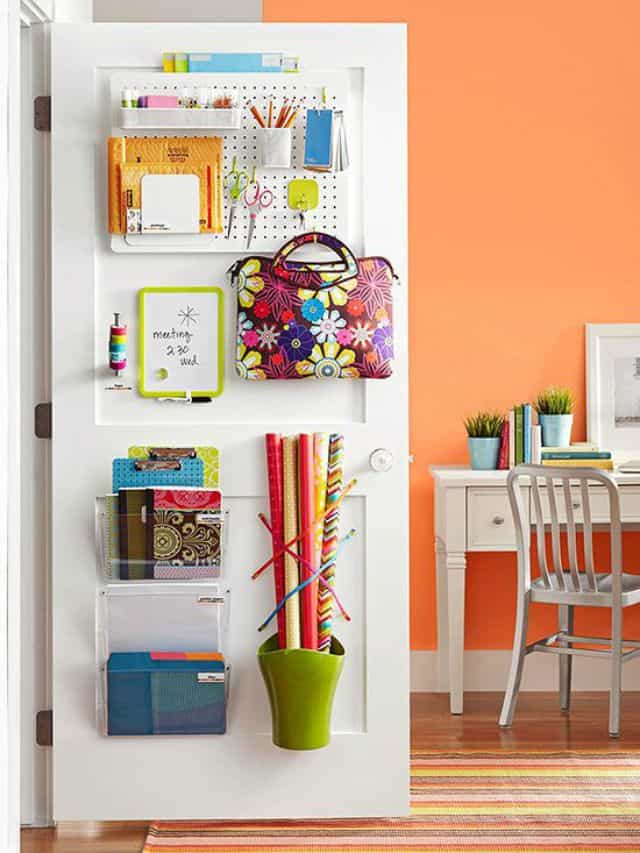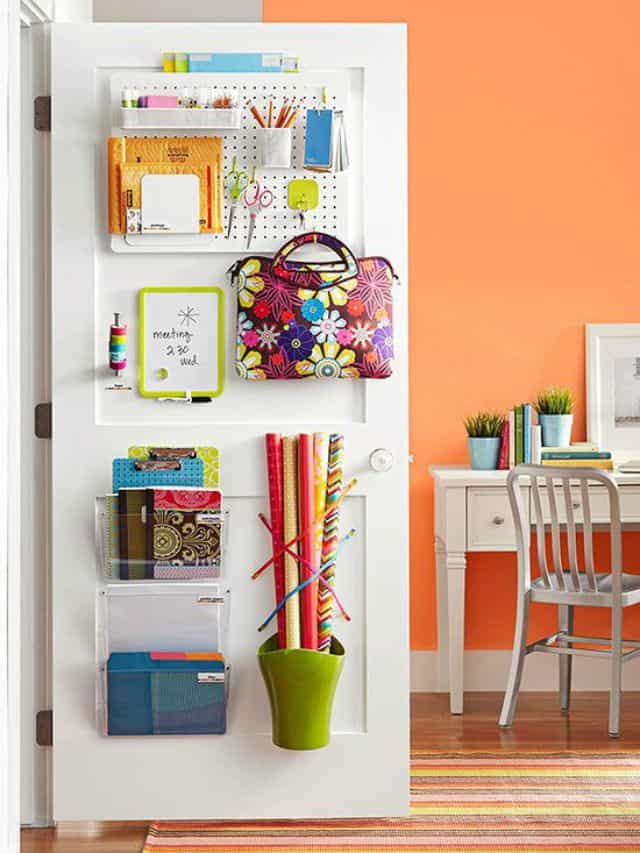 Pin
The back of this bedroom door holds a little bit of everything.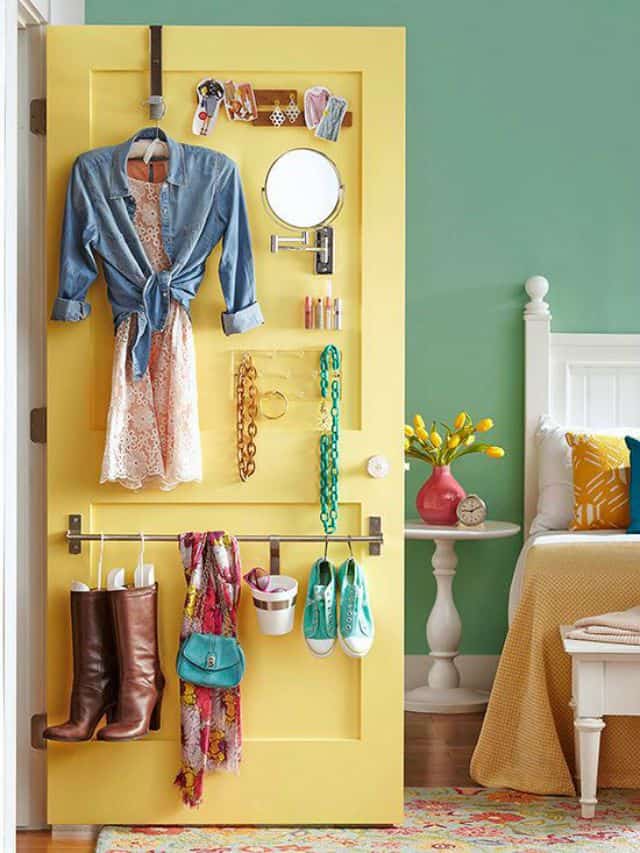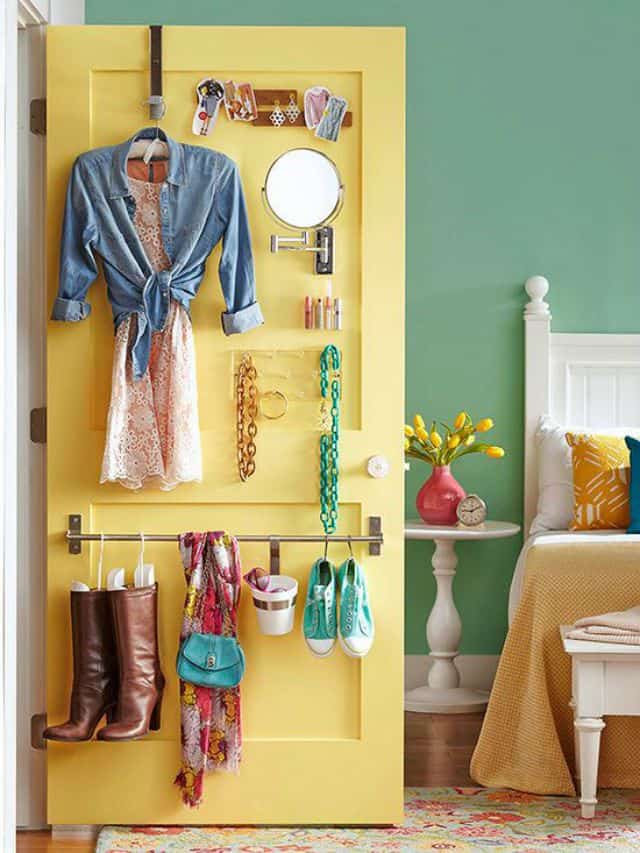 Pin
Are you a crafter? Here's a storage system simply hangs over a closet door.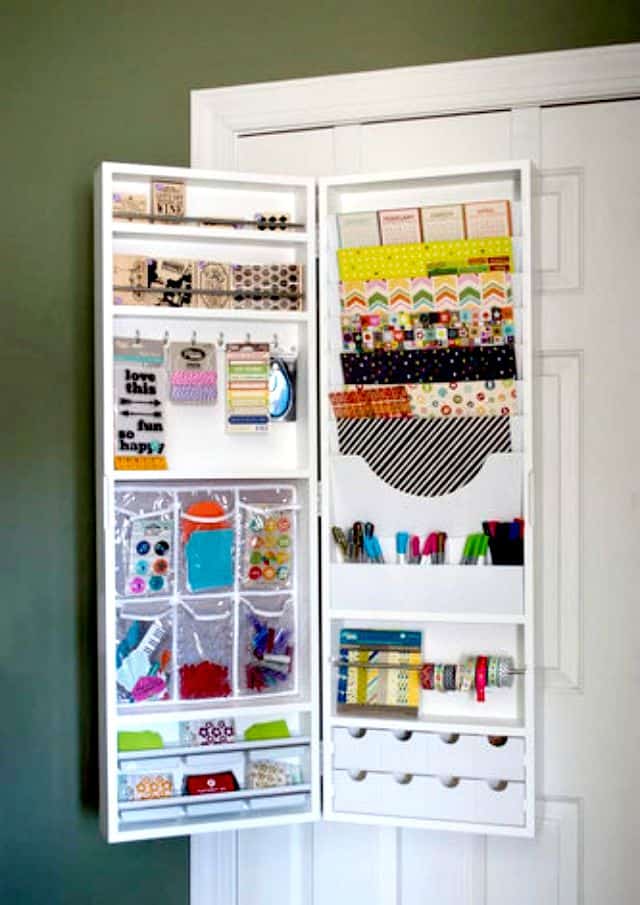 Pin
The back of a pantry door makes a great place to store brooms and mops. These are stored on the back of a cabinet door, but you could do the same thing on a closet door.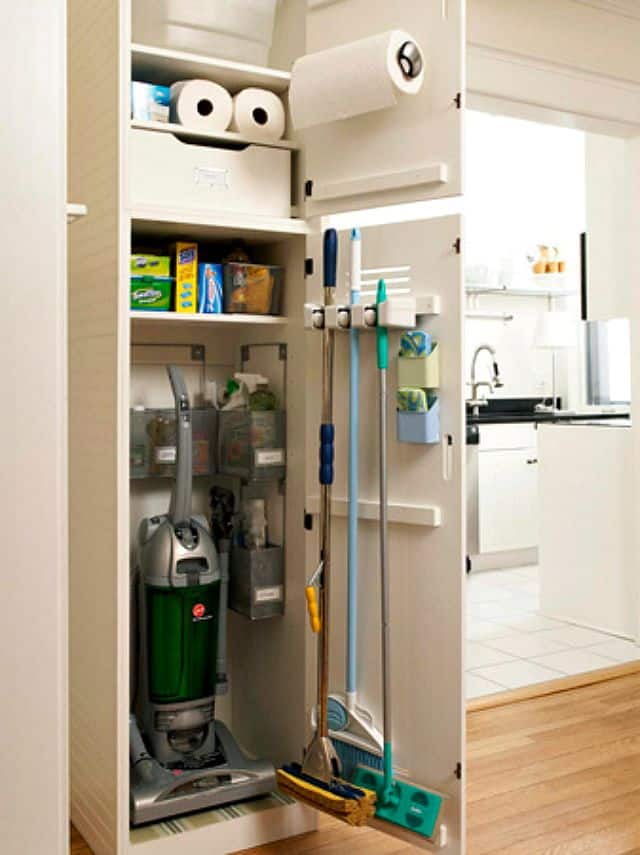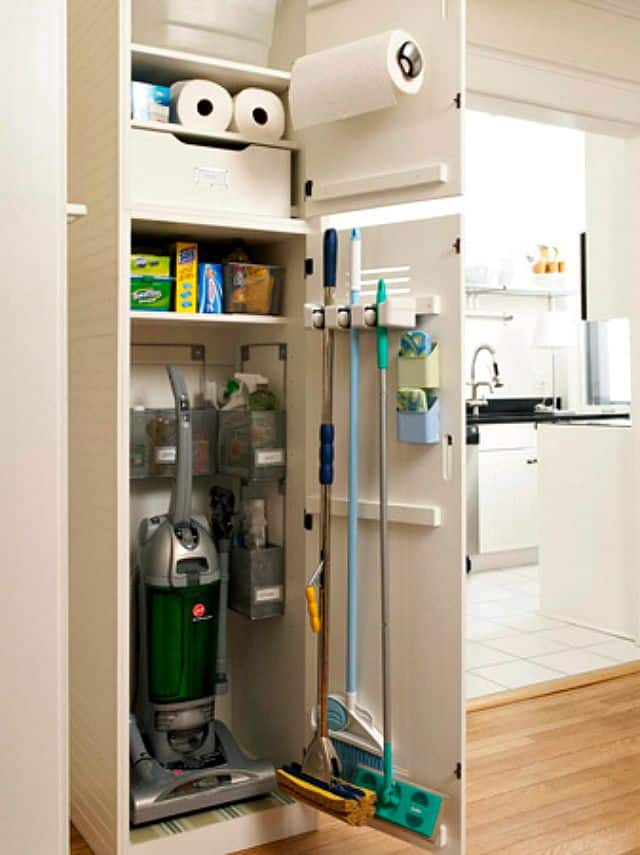 Pin
The possibilities for utilizing the inside of closet doors for storage are endless!
Don't forget to pin it!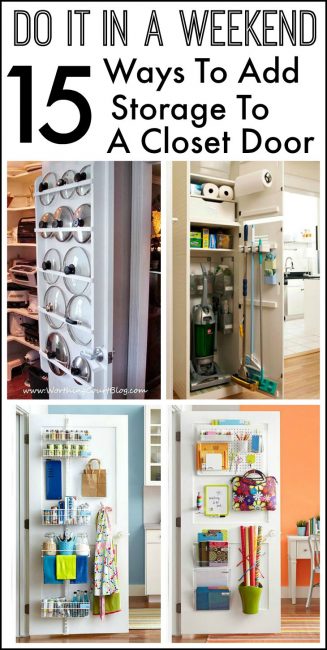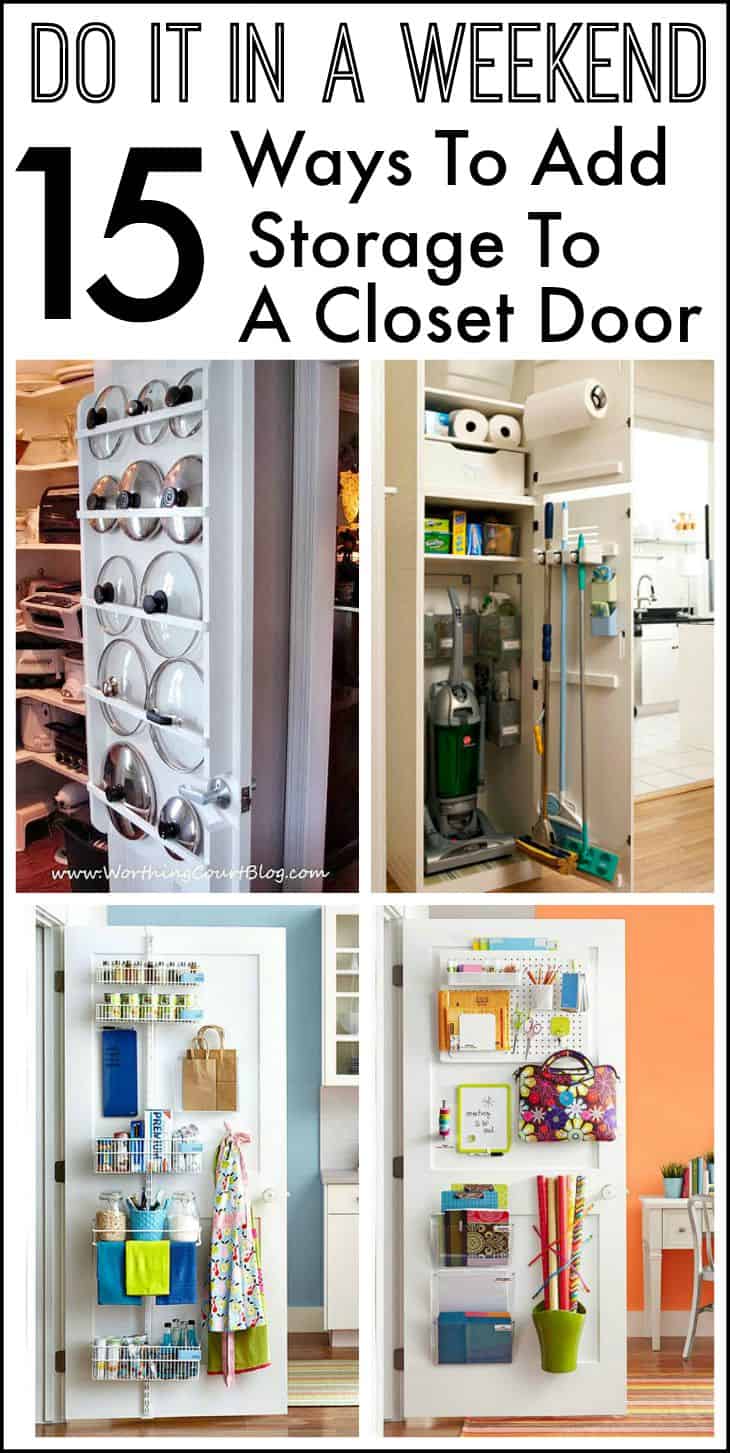 Pin