5 No Fail Ways To Change The Look Of A Room
Have you ever had the urge to give any of the rooms in your home a whole new look, but don't want to go to the trouble or expense of a whole remodel? I'm right there with ya! I love the idea of being able to make small changes in a room, but wind up with a totally "new" space. Check out these 5 no fail ways to change the look of any room in your home!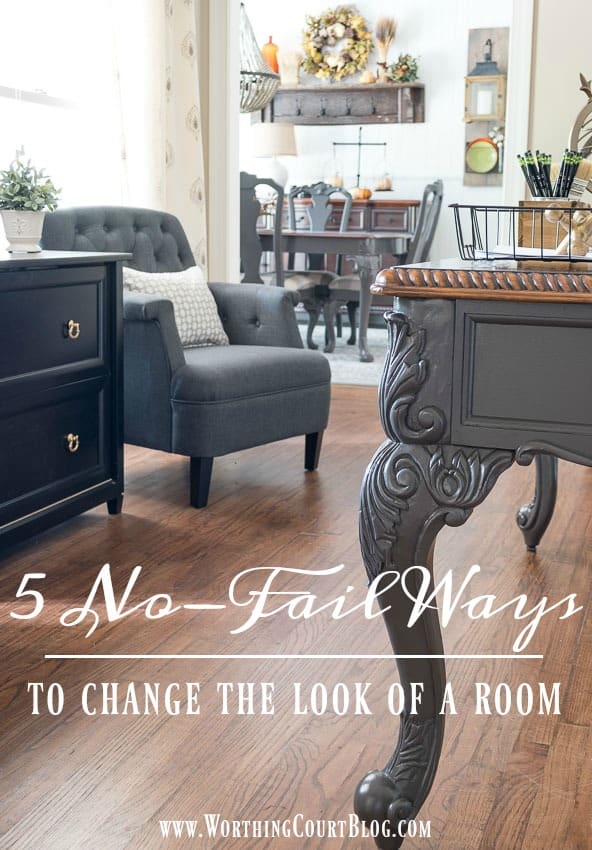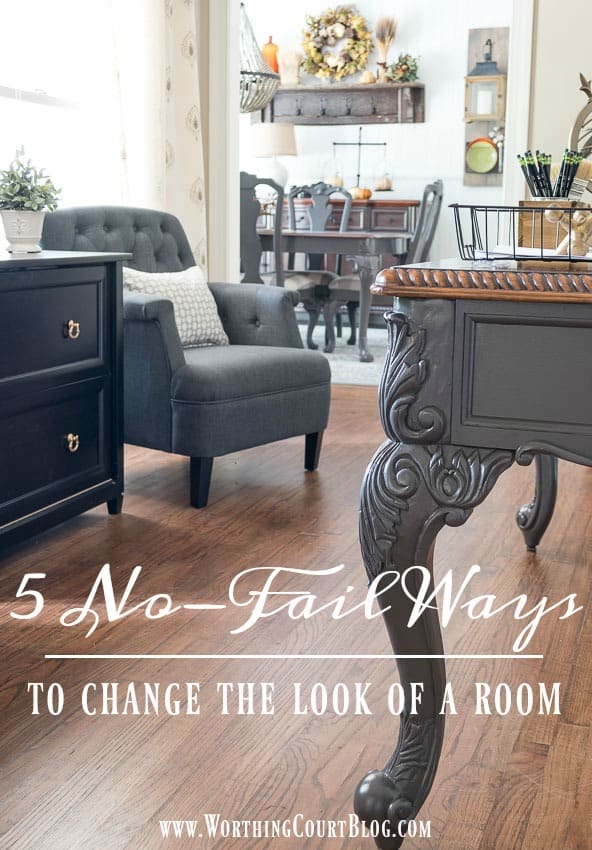 ADD THE UNEXPECTED
To me, nothing catches a person's eye more than adding something unexpected to a room! Think back – how many times have you walked into someone's home and been taken aback (in a good way!) by something unexpected they used as part of their decor?
I did just that when I gave my very dated, cheapo bookcases a total makeover with paint and with addition of a sliding barn door. Who expects to see a barn door on bookcases – right? But, I get more oohs and aahs over that one thing than I do over the entire office remodel!
BOOKCASE MAKEOVER – TRADITIONAL CHERRY TO FARMHOUSE FAB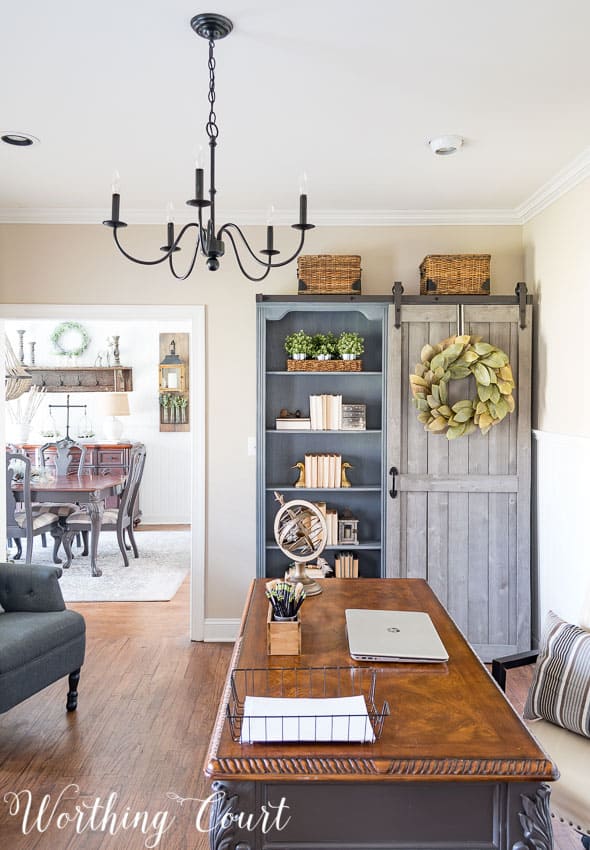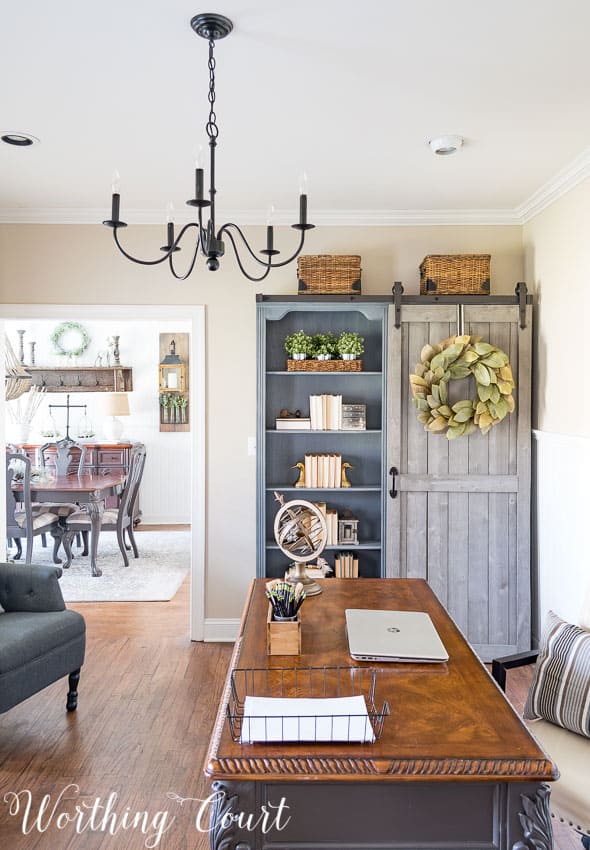 UPCYCLE OR REPURPOSE SOMETHING
Think outside of the box when it comes to adding functional items to your home that you want to look pretty. You can do more with many pieces of old furniture than just repaint them! I took an old hutch apart and repurposed the top half into a dropzone and hung it near my back door. This thing is a real workhorse, but it still looks pretty in the space and compliments the rest of my home.
WHAT TO DO WHEN YOU DON'T HAVE SPACE FOR A MUDROOM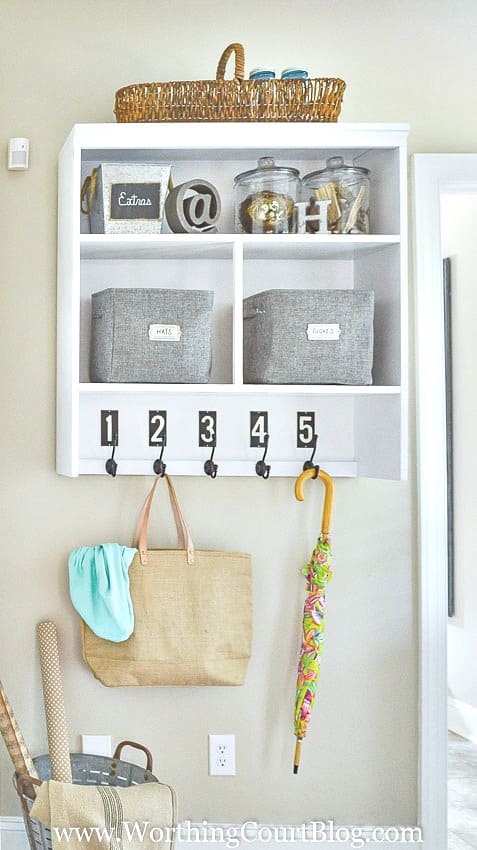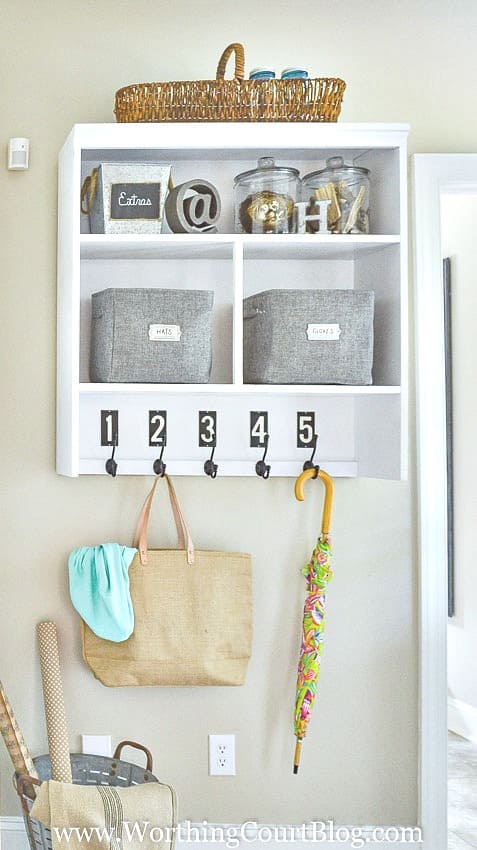 PAINT IS YOUR FRIEND
You'll rarely hear me talking about giving rooms a whole new look without talking about the power paint! It is one of THE most affordable and easy ways to make changes that I know of.
My dining room makeover is a prime example of where I opted to paint my existing furniture, to get the look I was after, instead of replacing it. Yes, I was definitely a bit scared, but I'm sooo glad that I took the leap! I even went to far as to have a paint store color-match some spray paint that I was using.
FARMHOUSE DINING ROOM MAKEOVER REVEAL – BEFORE AND AFTER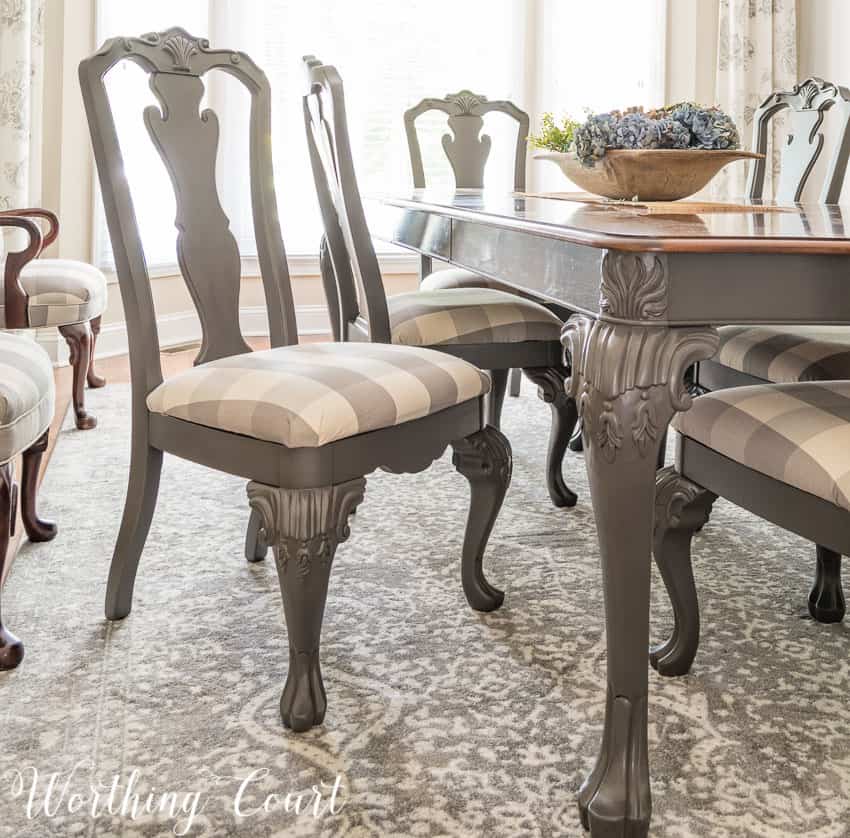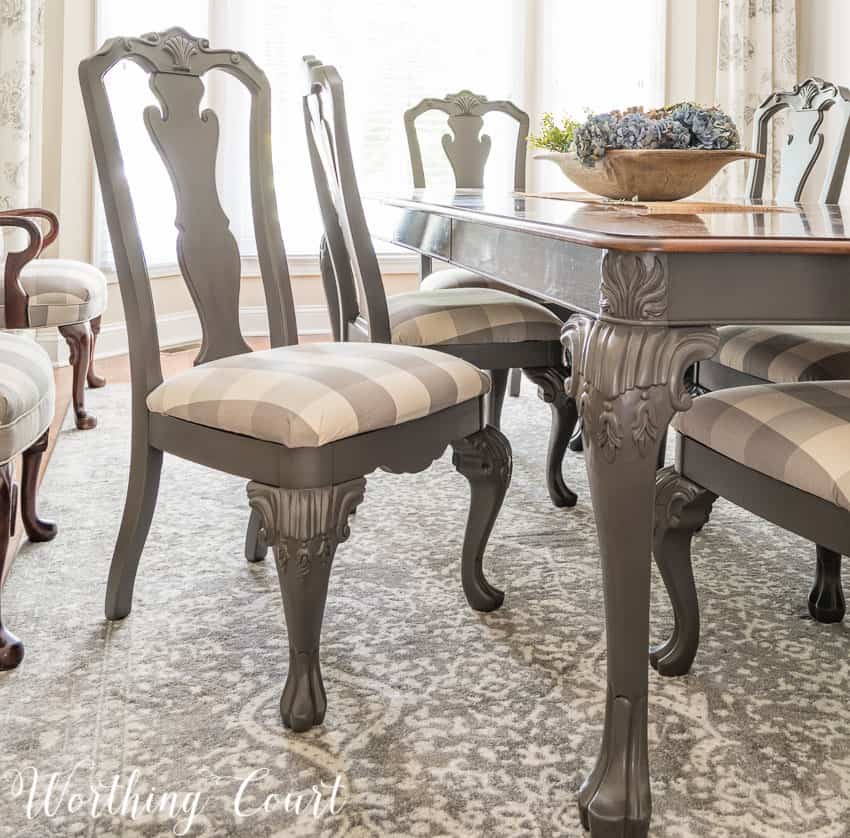 TAKE SOMETHING AWAY
We've all heard the adage – edit, edit, EDIT! The theory behind it is to get something looking just the way that you think you want it….and then take something away. You can apply the theory all the way from how much jewelry you wear to the way your decorate your home.
I'll volunteer to be the guinea pig here – what do you think I should have taken away from last year's fall mantel? Be honest, but please be gentle on this thin-skinned girl!
RUSTIC FALL FARMHOUSE STYLE MANTEL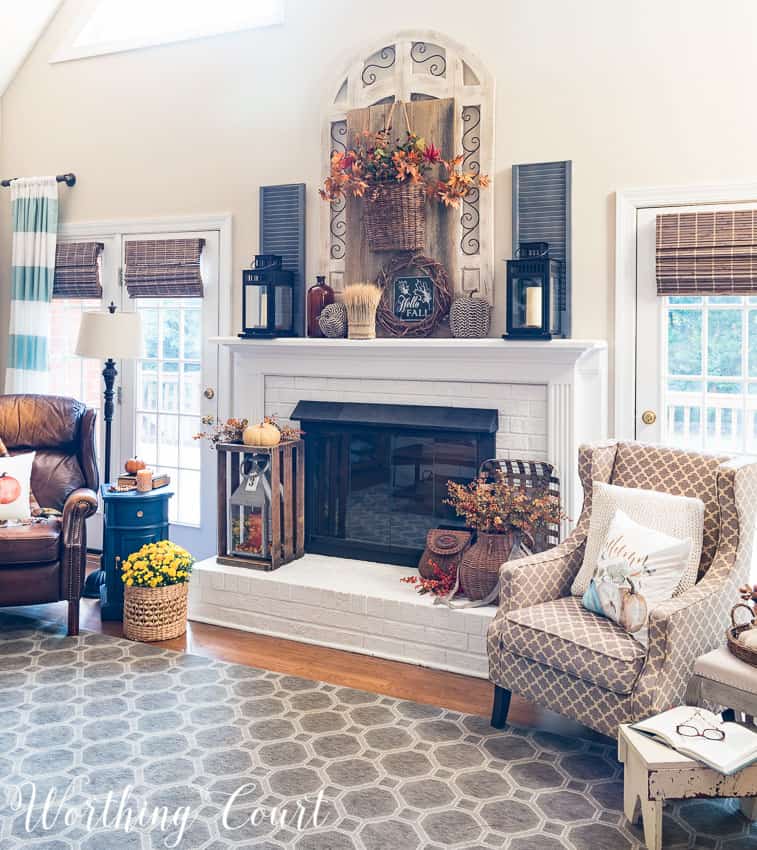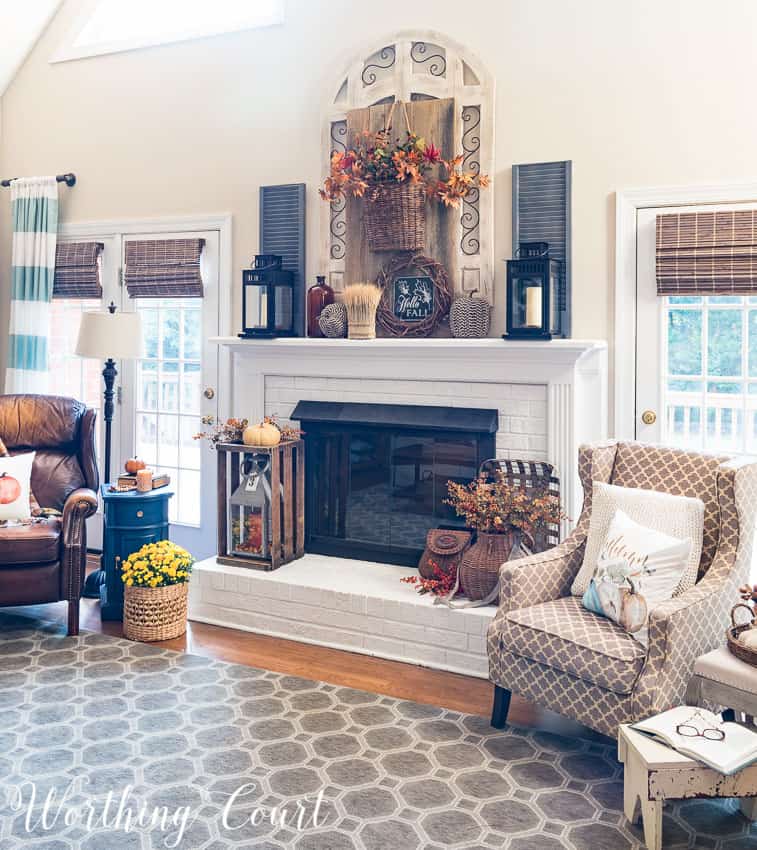 ADD SMALL DOSES OF COLOR
My home is mostly neutral, but I've come to realize that I can't be happy in a totally neutral room. I need little bits of color here and there! How much color I add depends upon the season or holiday that I'm decorating for. If I'm not decorating for anything special like fall or Christmas, I tend to add color sparingly and in more muted tones.
BUDGET FRIENDLY WINDOW TREATMENTS AND HARDWARE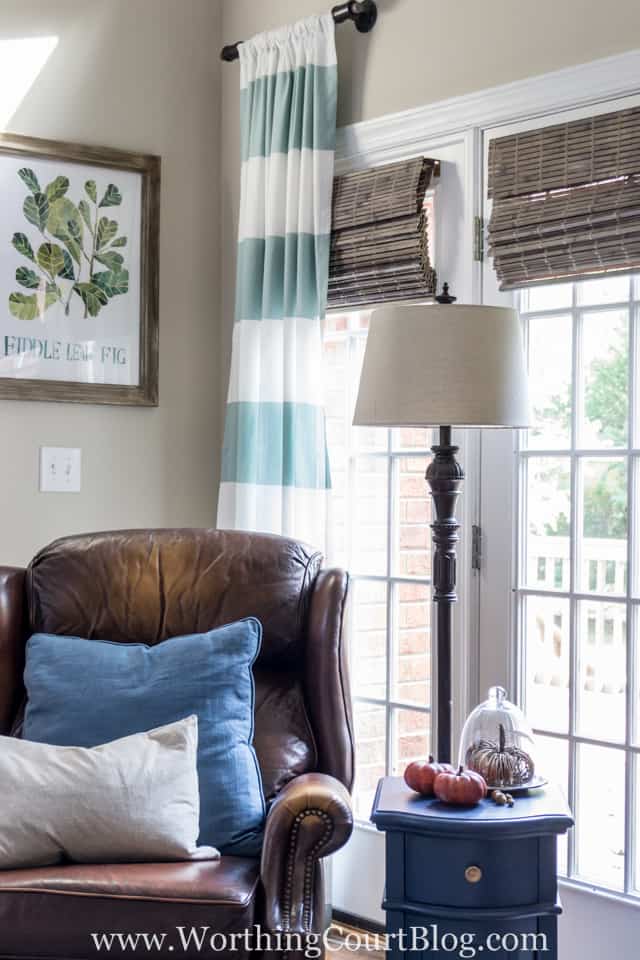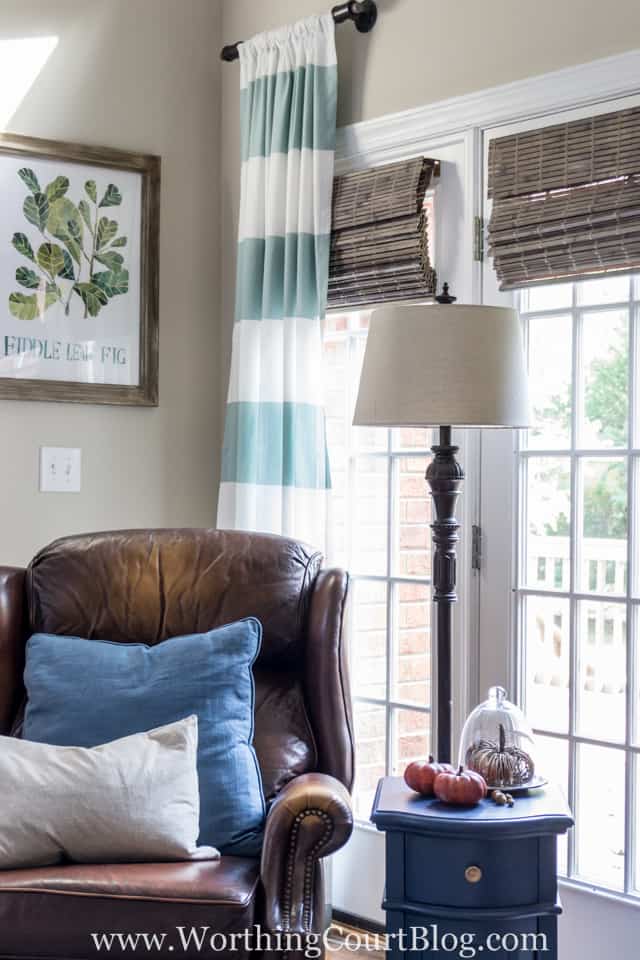 I bet you know some other ways to get a whole new look without completely redecorating a whole room. Please share with all of us!