How To Create A Spring And Summer Centerpiece With A Dough Bowl
Create this pretty dough bowl centerpiece for spring or summer with my easy tutorial.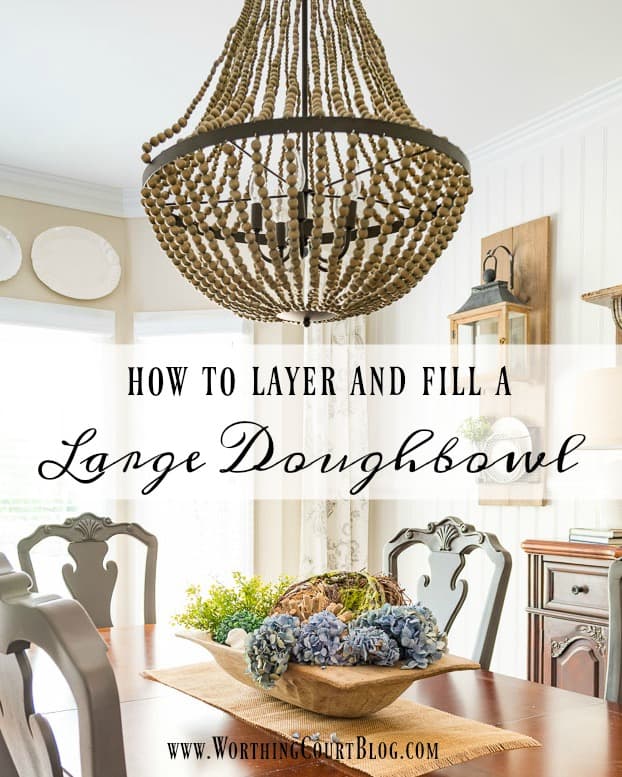 No matter the season, I love, love, love to create all sorts of pretty arrangements in my dough bowl!  But…I also know how intimidating it can be to fill all that empty space.  For some crazy reason I was scared that I wouldn't be able to pull it off when I tried it for the first time.  For this week's edition of the Best Of Worthing Court, let's take a look back at a "formula" that I created with lots of trial and error.
Dough Bowl Centerpiece
I was on the hunt for a wooden dough bowl for a long, long time.  Sure, they're easy to find, but finding one at a price that I was willing to pay was a whole 'nother story.  In addition to being budget friendly, I was on the lookout for one that was large, but not humongous and had a level bottom so that it wouldn't tilt.
I had all sorts of visions of what I would fill it with.  But when it came time to actually fill it up, fear stepped in and froze me right up.  I couldn't think of much else to do with it other than to fill it with twig and faux greenery orbs.  I moved it from place to place in my house, with those same ole greenery and twig orbs in it.  B-O-R-I-N-G!  Speaking of fear – why do we do that?  Why do we get so scared that we freeze up and wind up doing nothing?  Click HERE for tips on how get past that!
When I was putting the finishing touches on my dining room makeover, I decided to chase fear away and just go for it.  And you know what?  It wasn't so hard and scary after all.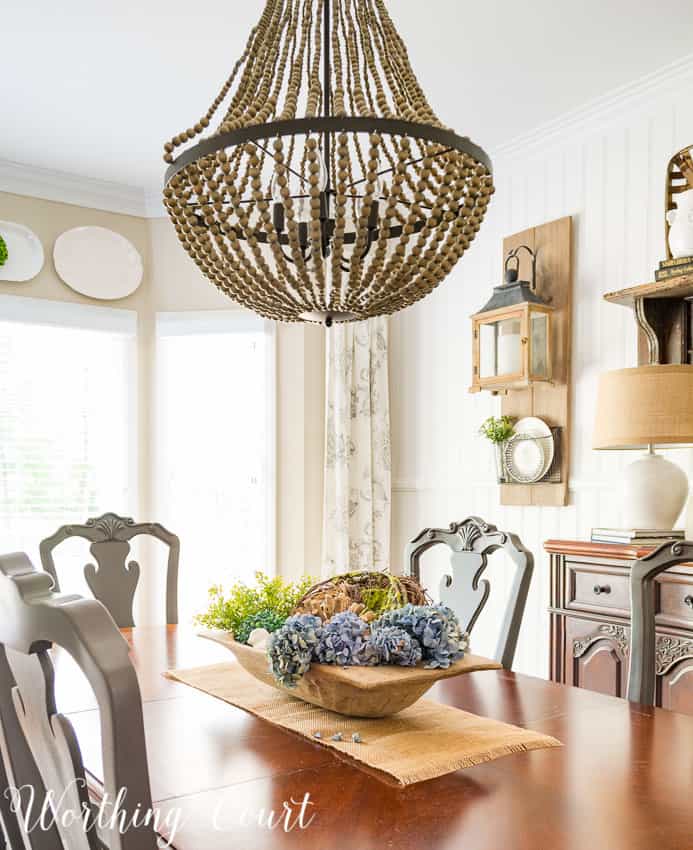 I needed a centerpiece that would carry me through the summer, so keeping that in mind, I looked through my stash to see what I could find.  I turned all of this stuff…..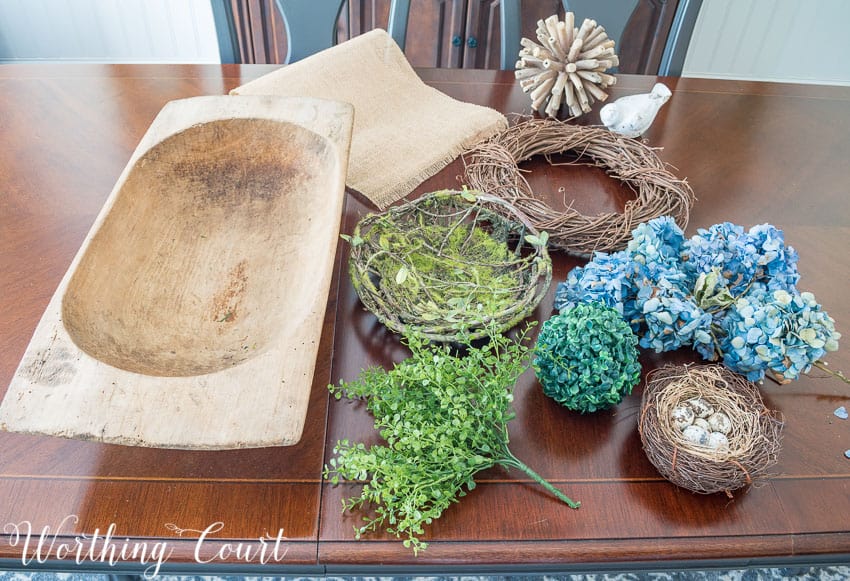 …..into this!  I played and messed around until I came up with a layered and texture filled summer arrangement that I loved.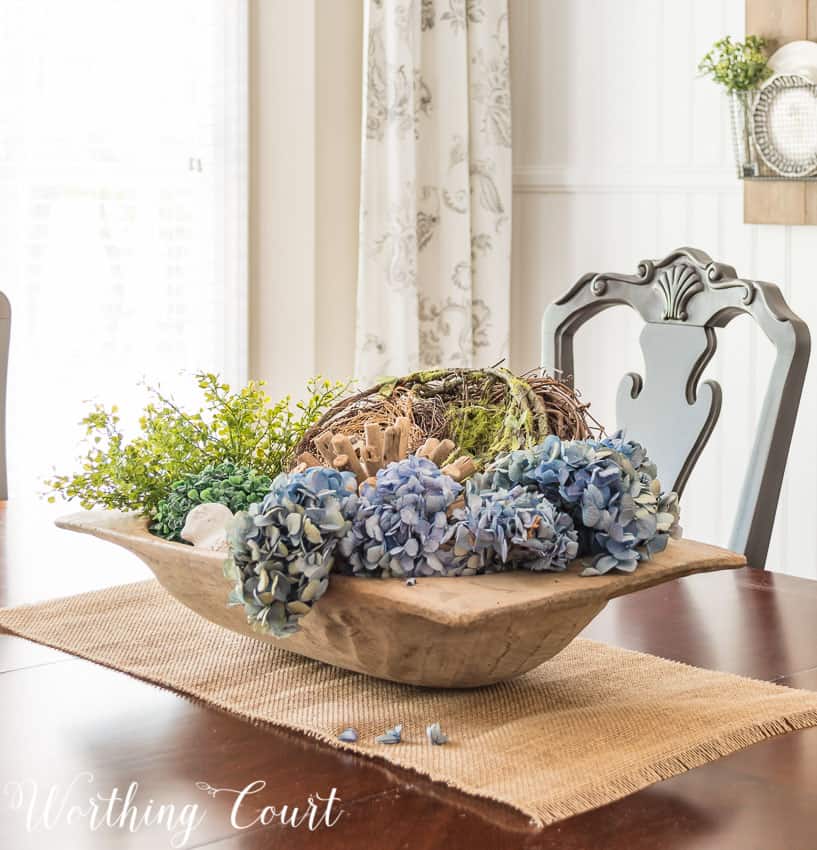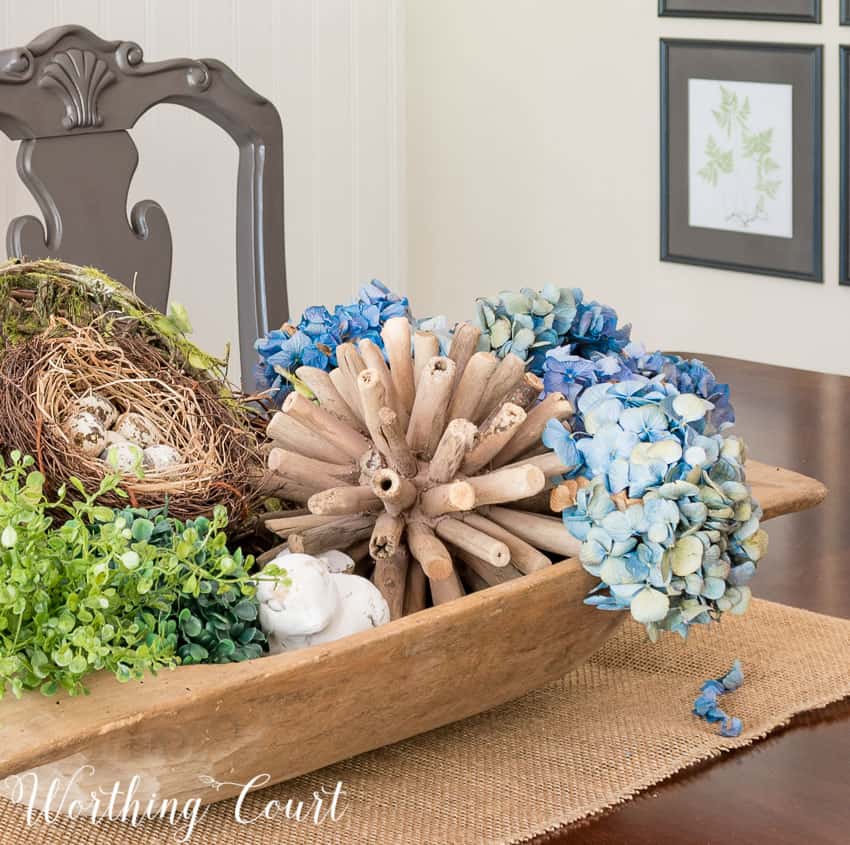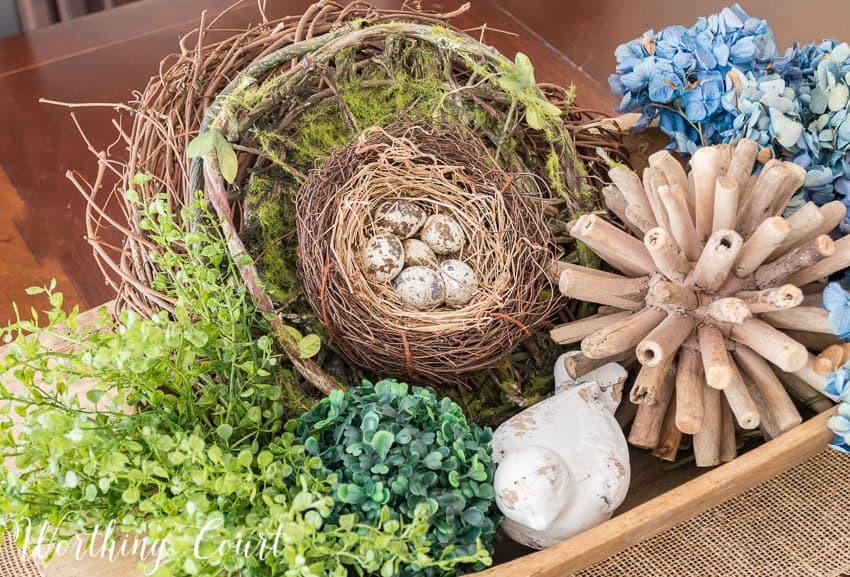 All it took was a little time and patience on my part.  And being in the right frame of mind helped too.  This graphic will show you exactly how I put all of layers together and will hopefully help you with your arrangements.  These same principles can be applied to any container, not just a dough bowl!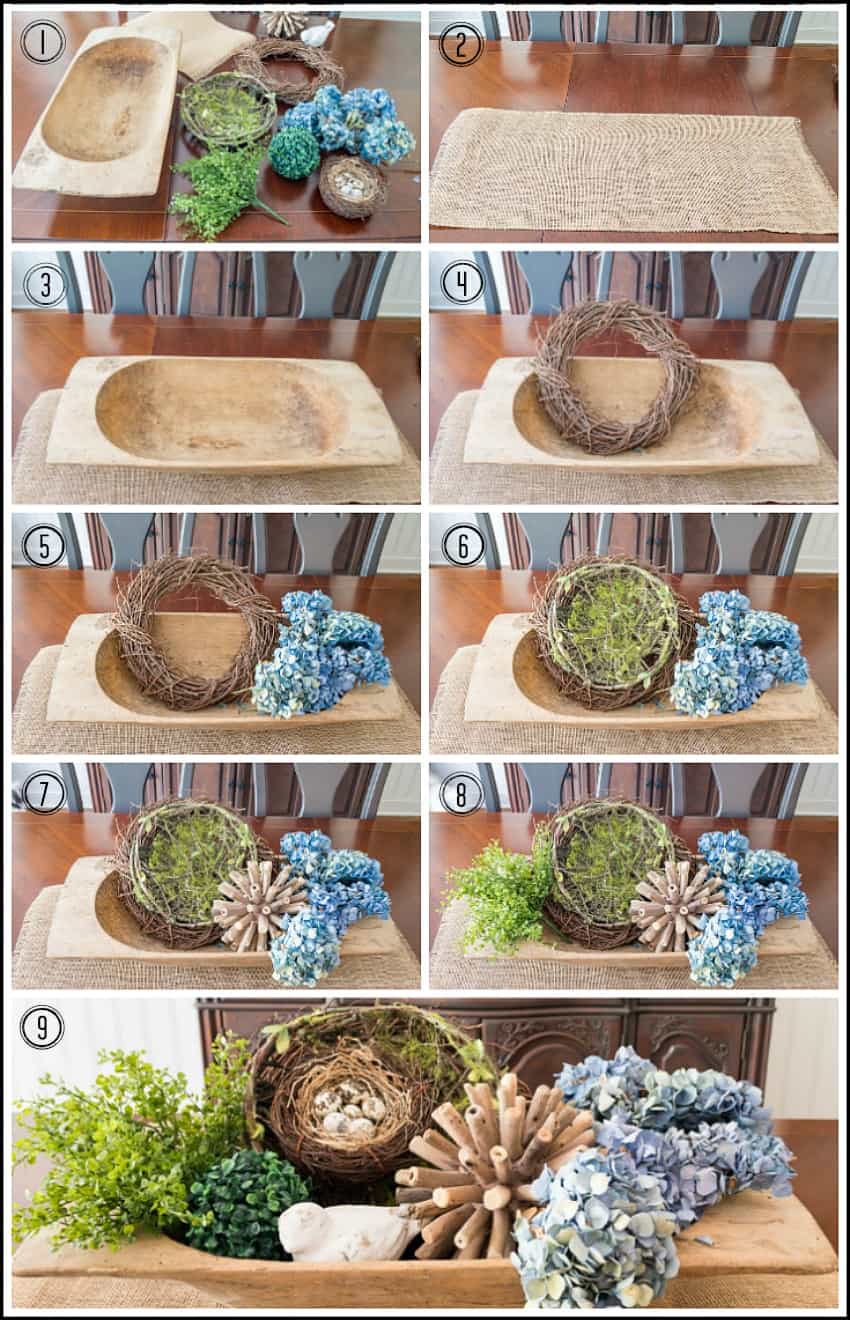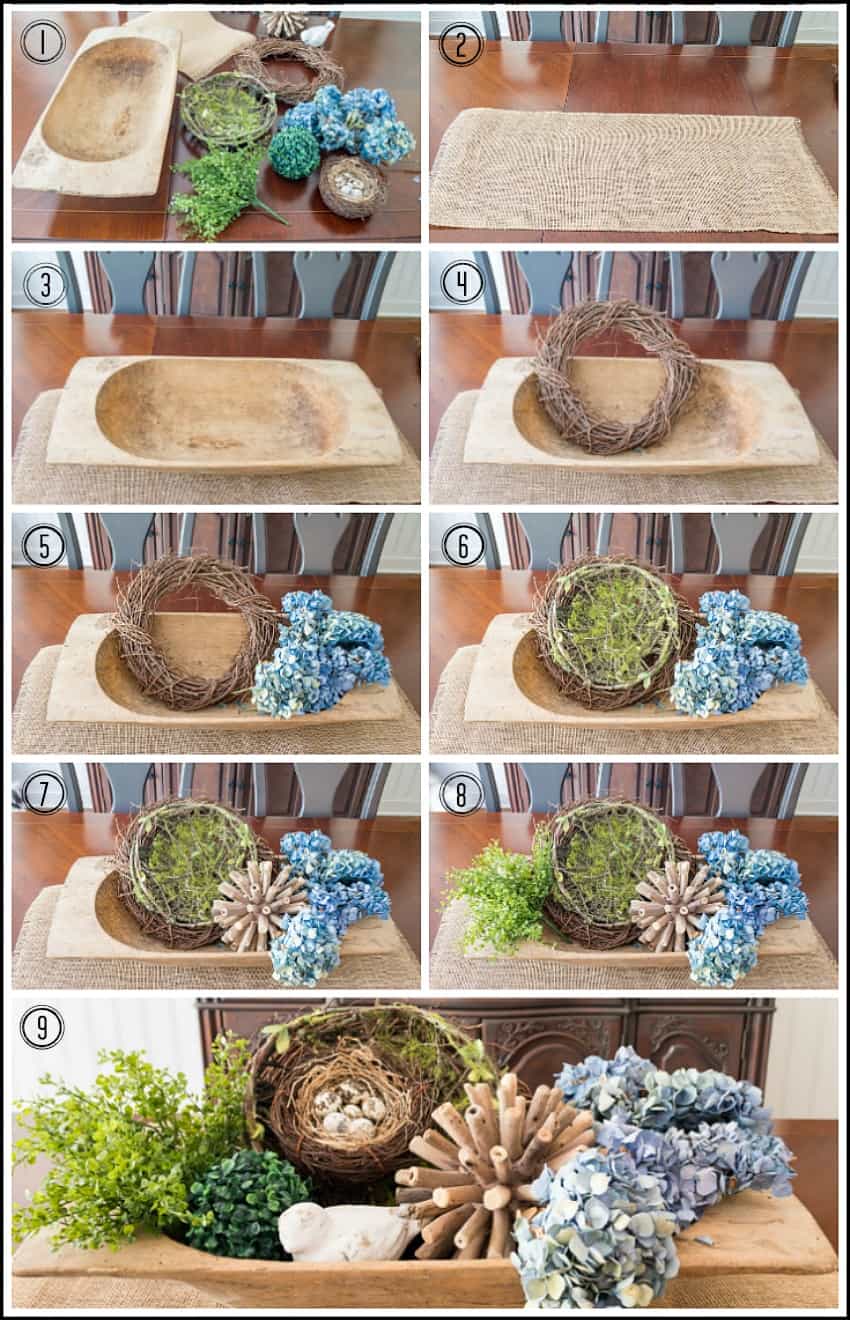 The "ingredients" in your dough bowl can easily be adjusted for the holiday or season.  Lesson Learned: Don't let fear and indecision freeze you!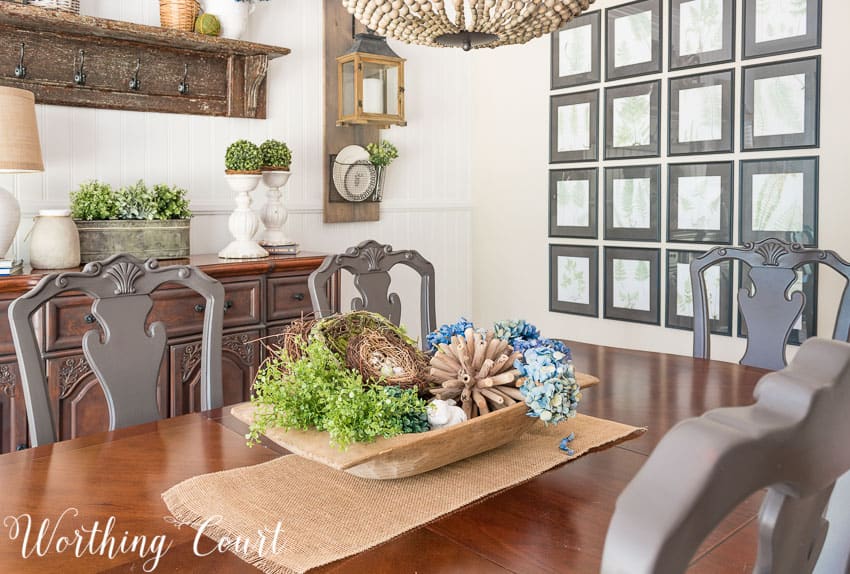 IF YOU NEED INSPIRATION, PIN IT FOR LATER!