DIY Indoor Herb Garden Ideas
I put together a mini indoor herb garden for my kitchen!
Have you ever put together an indoor herb garden?  What could be more convenient than snipping herbs right in your very own kitchen?!?
I made a mini version of one for the kitchen of our former home.  I even made plant cages with weeping willow twigs and clay plant tag markers.  It was so, so cute and I had lots of fun making the markers!  Click HERE for all the details.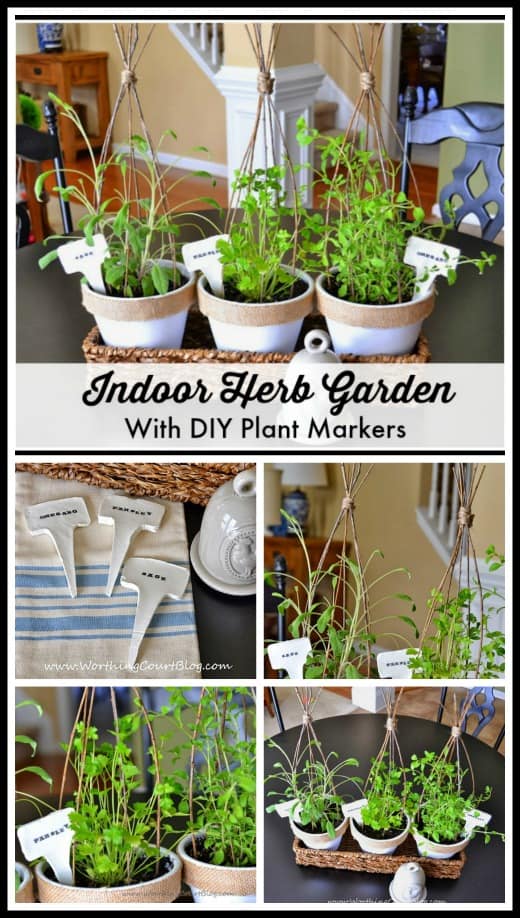 Pin
The light in my former kitchen wasn't bright enough to sustain the herbs, so they didn't last very long.  Boo.  But, the breakfast area in the kitchen of our current home is filled with large windows that allow the morning sun to come pouring in, so I think I might try growing my own herbs once again.  With that in mind, I've rounded up a few of my favorite diy indoor herb gardens.
Old gutters attached to the wall would make great planters.  Paint a patch of chalkboard to write the names of the fragrant herbs on.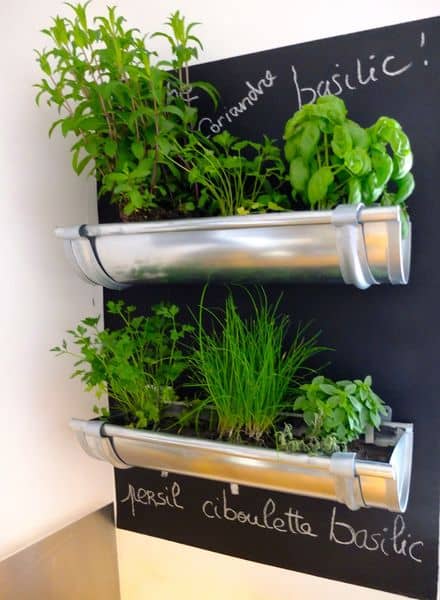 Pin
Make a countertop herb garden by planting herbs in recycled cans.  Place the herbs on a tray to make them easy to rotate to catch the sun.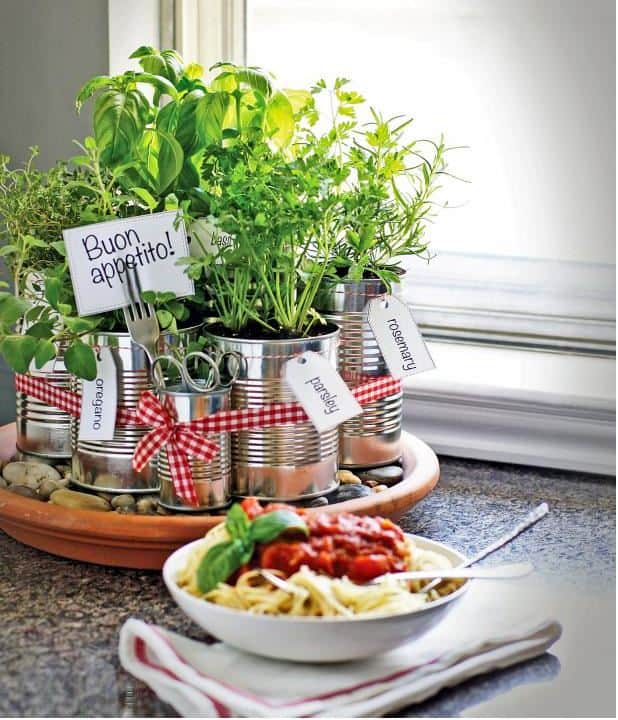 Pin
No floor or counter space?  Plant herbs in small buckets attached to pieces of wood hung on the wall.  Instant art too!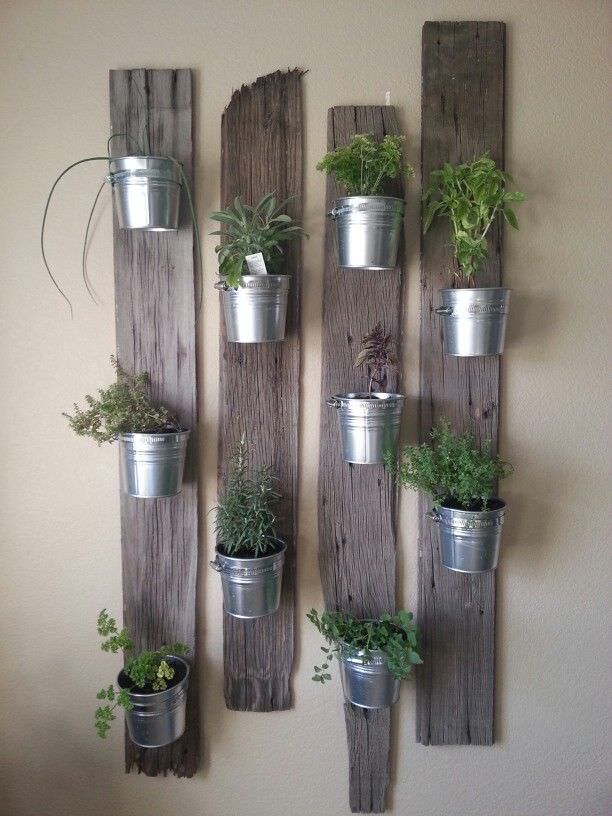 Pin
This is a really cute idea for those of us who like to repurpose vintage containers.  Plant your herbs in old pots and tea kettles.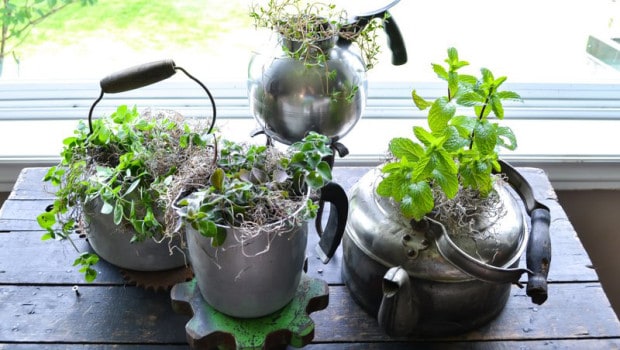 Pin
Another repurposing idea – plant herbs in cleaned tin cans wrapped with jute ribbon.  Love the farmhouse look of this one!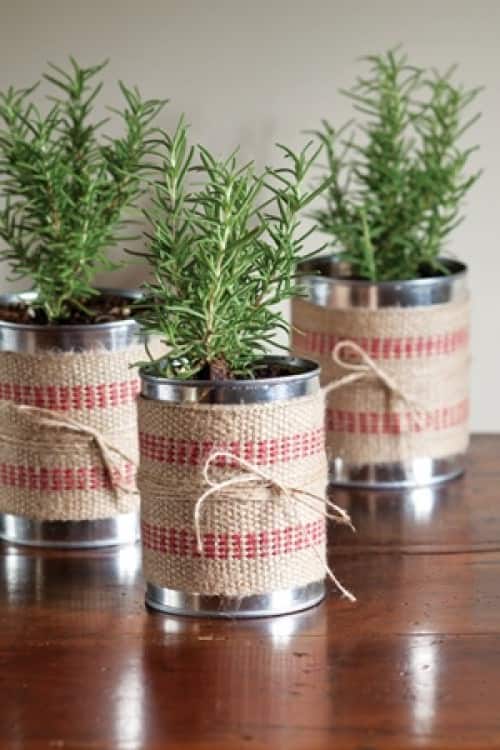 Pin
Celebrate Mag
Let's not forget about using good ole glass mason jars for a herb planter.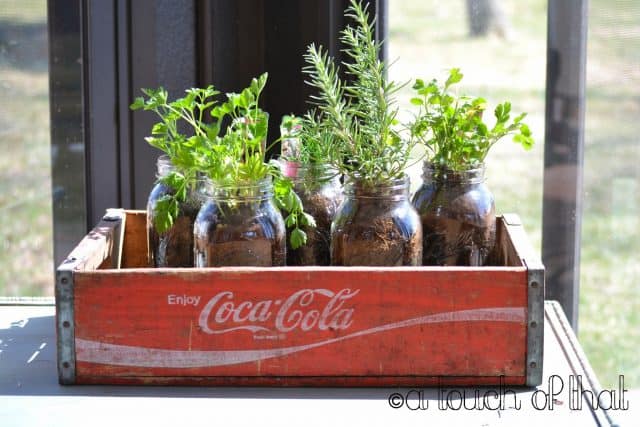 Pin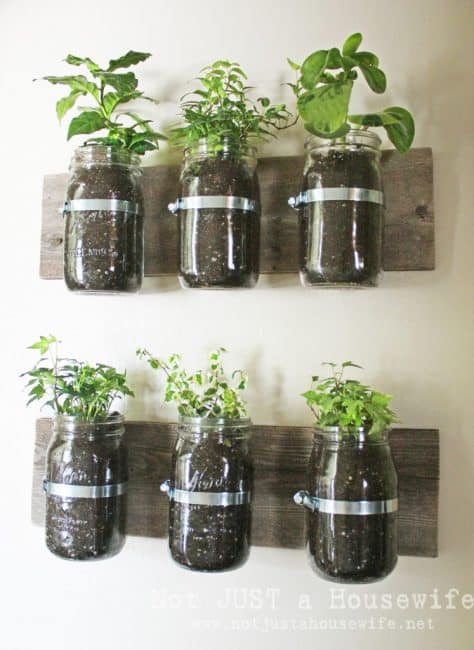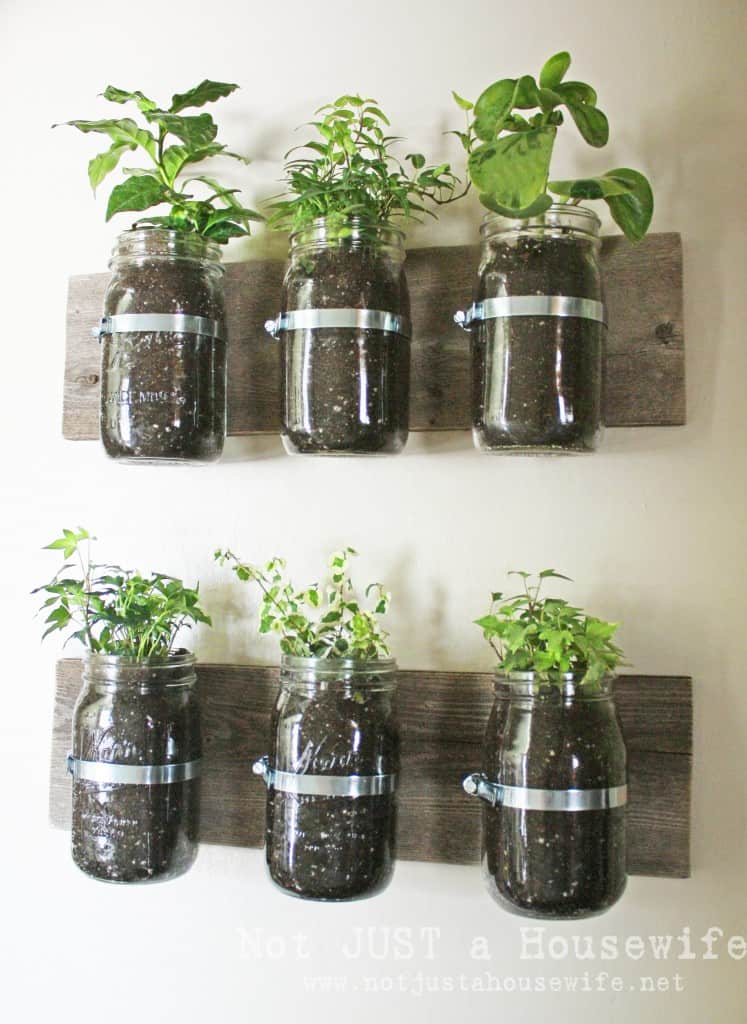 Pin
I have an old stepladder and I have floor space in front of window, so this idea might work well for me.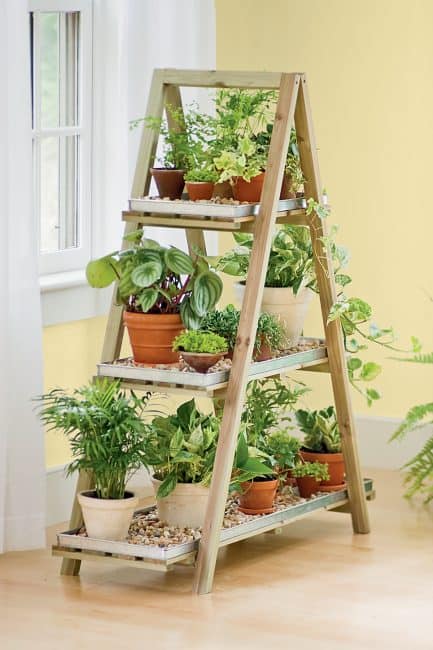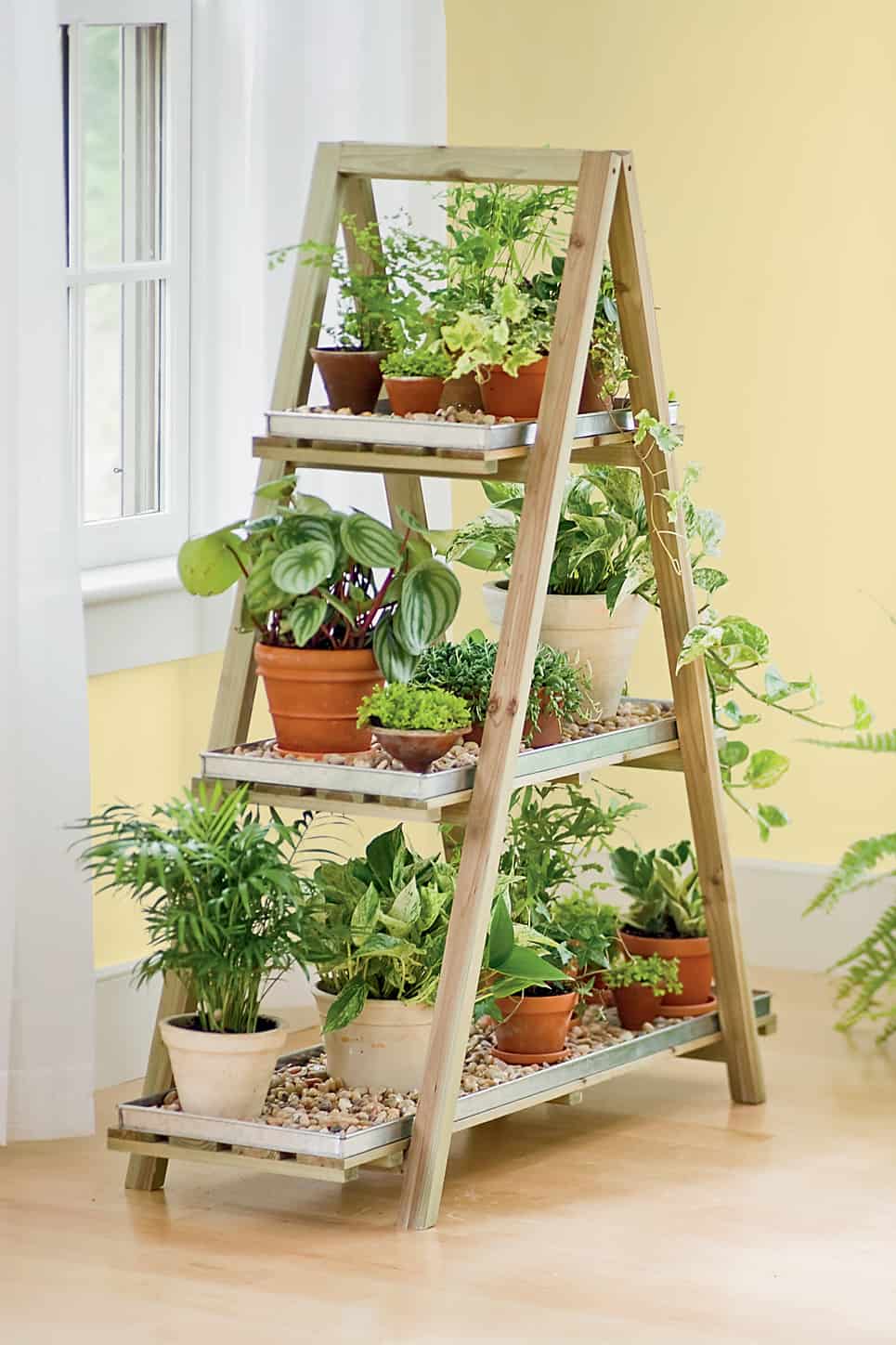 Pin Surrey Painting Group
Kill two birds with one stone by grouping pots of fresh herbs together for a table centerpiece.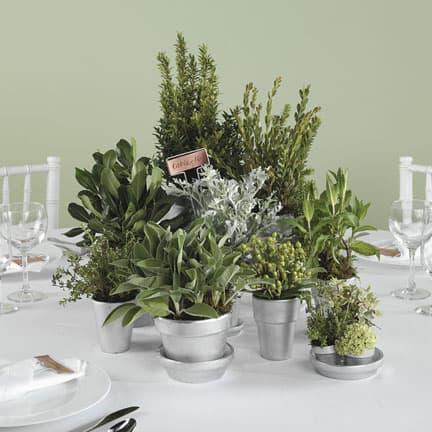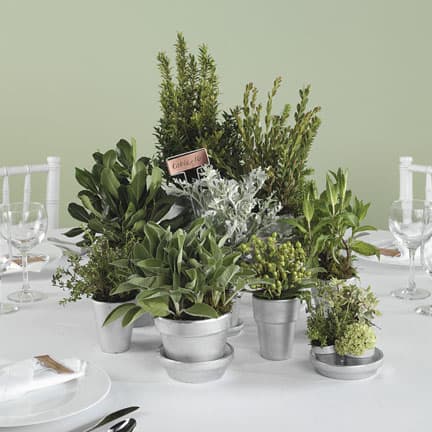 Pin
Of course, the ultimate is to have an entire room devoted to growing as many herbs as you could ever want!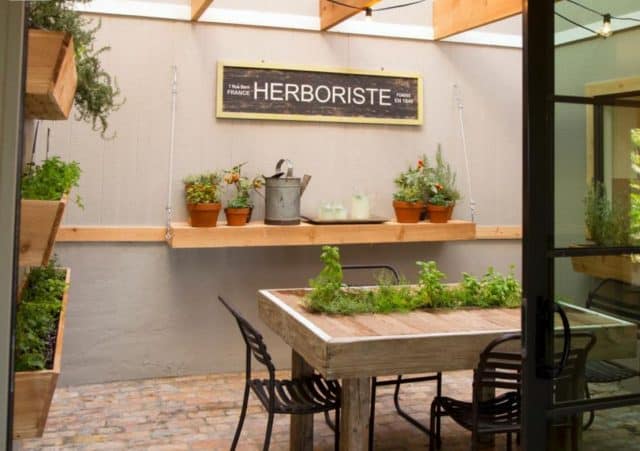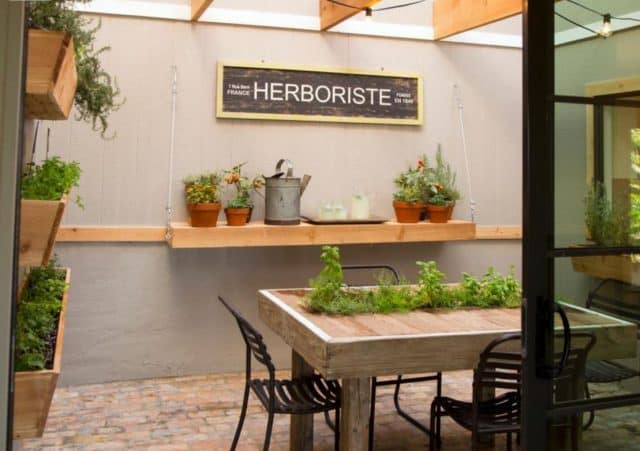 Pin