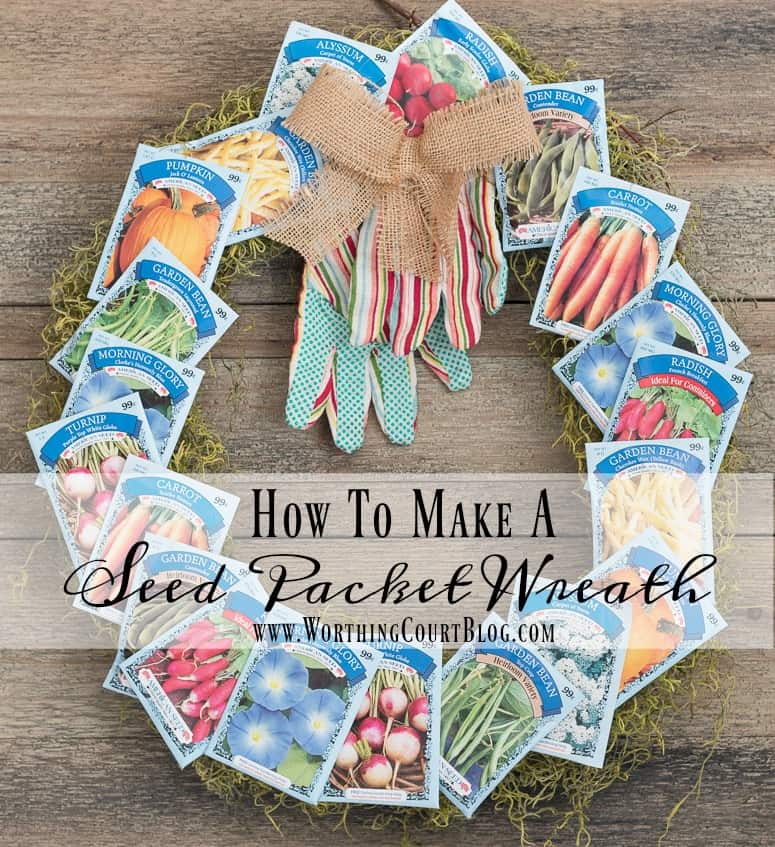 For last week's edition of The Best Of Worthing Court I shared my new front door and last year's spring entry with you. Anytime that I share my new front door, I gets loads of comments about the adorable seed packet wreath that I have displayed on it during the spring and summer.
That wreath was such a fun, easy and inexpensive project to do! I might have giggled to myself a little when I was putting it together. 😀 I think it would make a great house warming gift, Mother's Day gift or a gift for any occasion.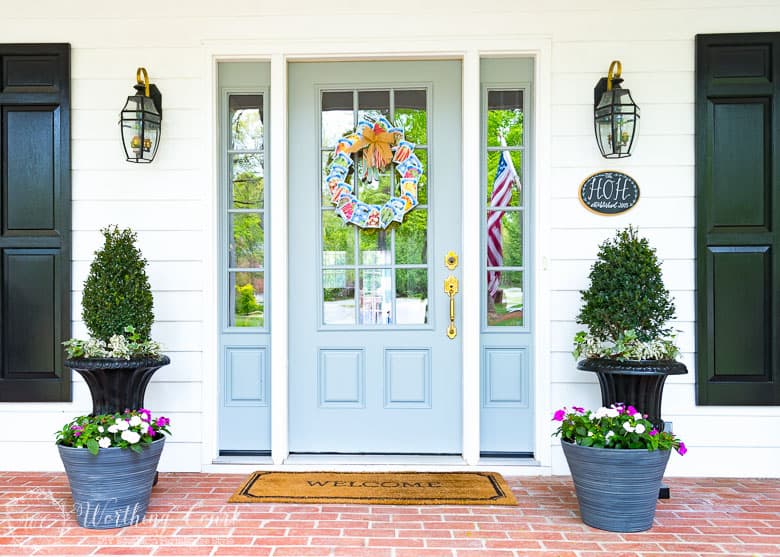 MY LATEST VIDEOS
For this week's edition of The Best Of Worthing Court, let's take another look at the wreath and let me show you exactly how I made it! Keep in mind – it could be made with vegetable or flower seed packets and could be customized to any color(s) that you want to focus on.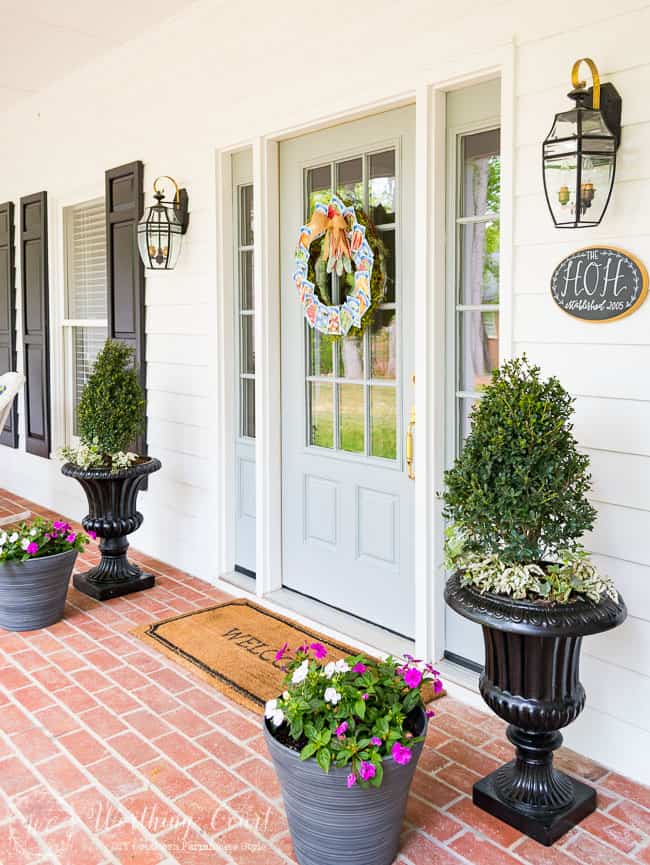 This cute thing was a breeze to put together and took me less than 15 minutes. Let me show you how you can make one too.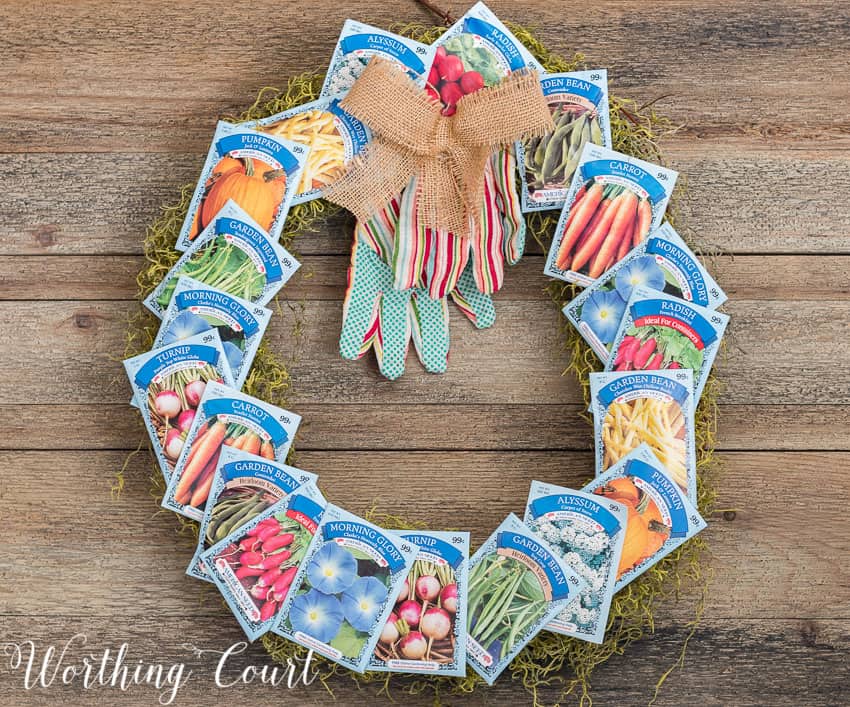 SUPPLIES:
18″ Grapevine Wreath
Green Spanish Moss
20 Flower and/or Vegetable Seed Packets – mine came for the dollar store for only 50¢ each
1 Pair Gardening Gloves
Burlap Fabric (cut into a narrow strip) or Burlap Ribbon
Hot Glue Gun
Hot Glue Sticks
STEP 1:
Attach the Spanish moss to the wreath with hot glue, by randomly placing gobs of glue on the wreath and pressing the moss into it. Be careful not to press your fingers into the hot glue.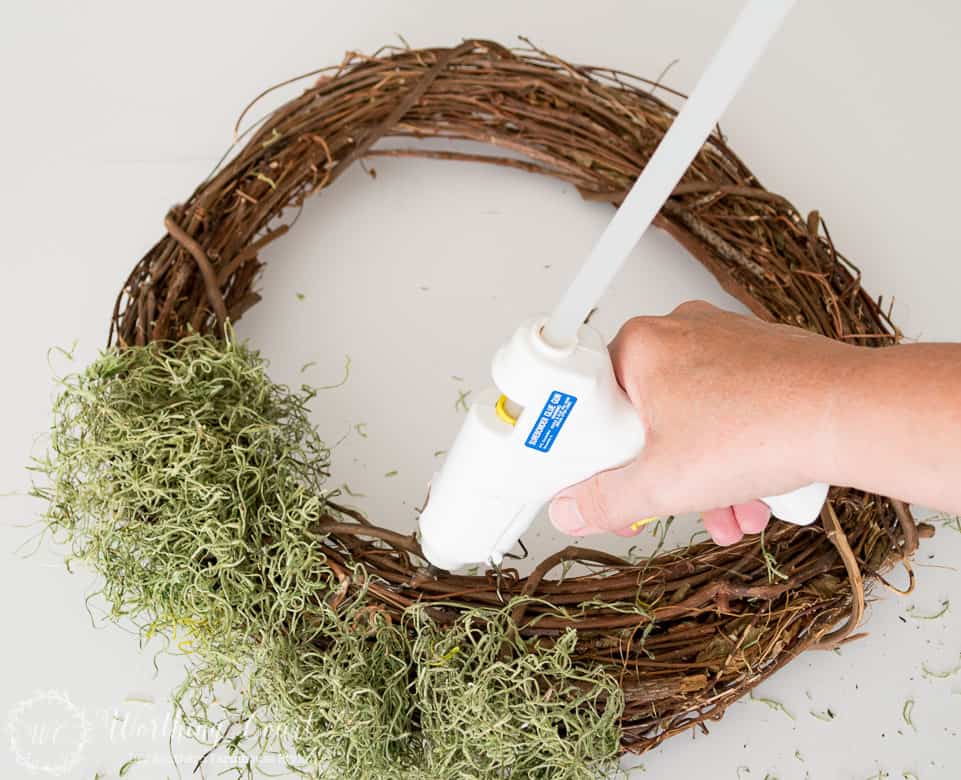 This is what the wreath should look like once all of the moss has been attached.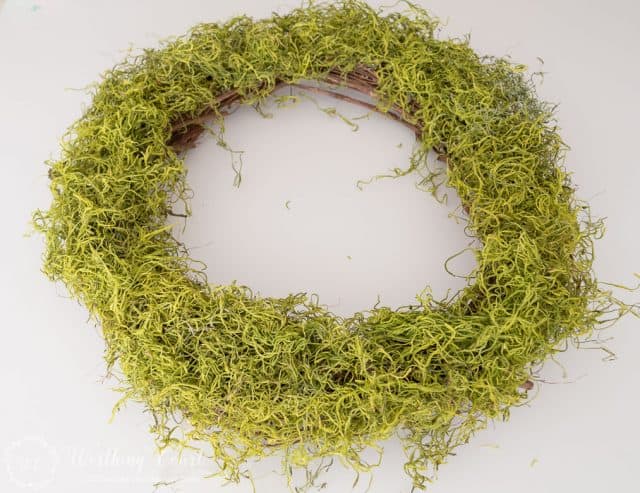 STEP 2:
Hot glue the seed packets to the top of the moss, by placing a generous sized dollop of glue on the back of each seed packet. Press into place. Arrange the seed packets at different angles for interest.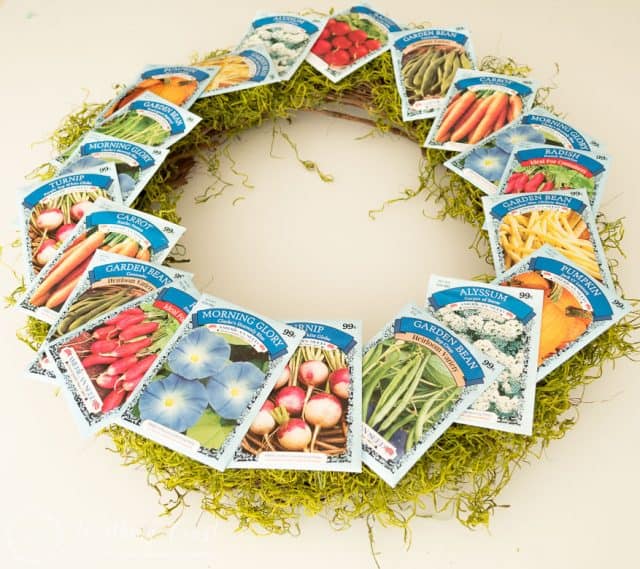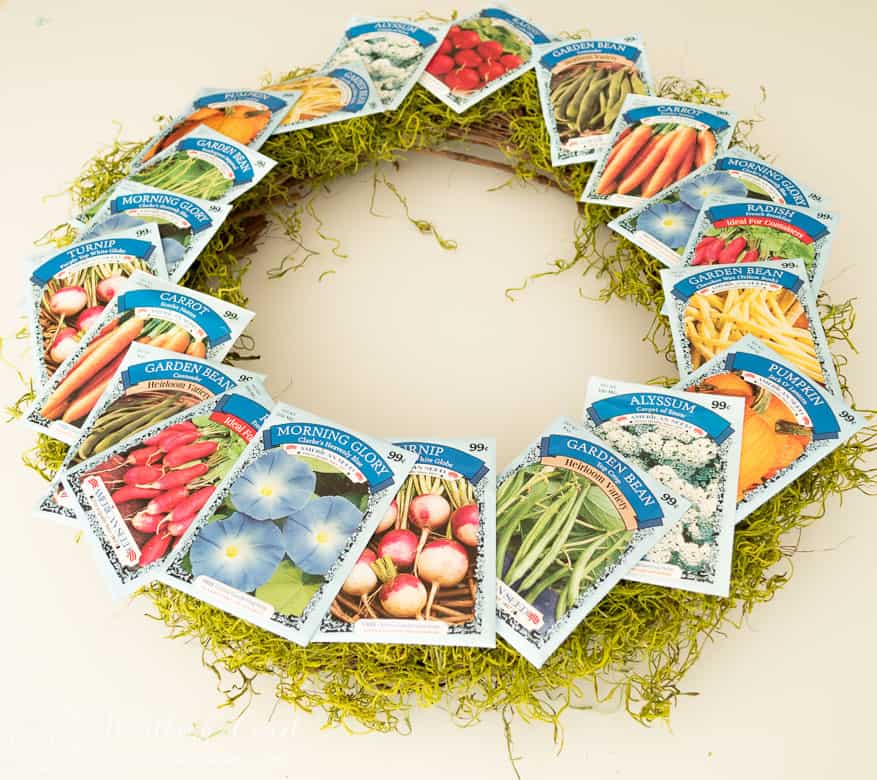 STEP 3:
Attach the gloves to the wreath using hot glue. I folded one glove in half and turned the other glove around so that you could see the palm side of it. Before attaching the gloves to the wreath, I attached them to each other with a blob of hot glue.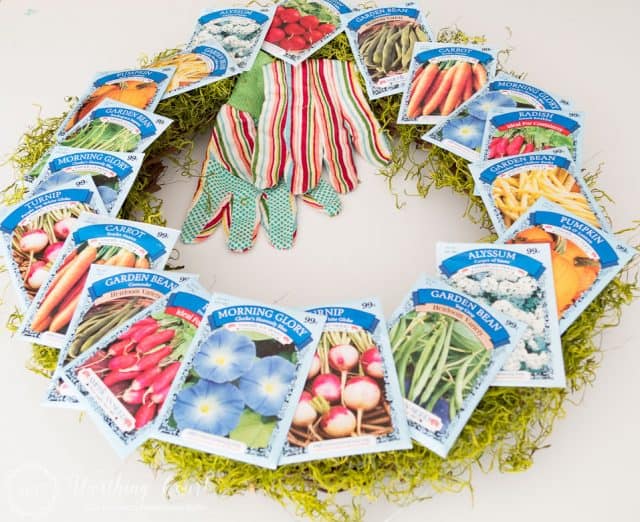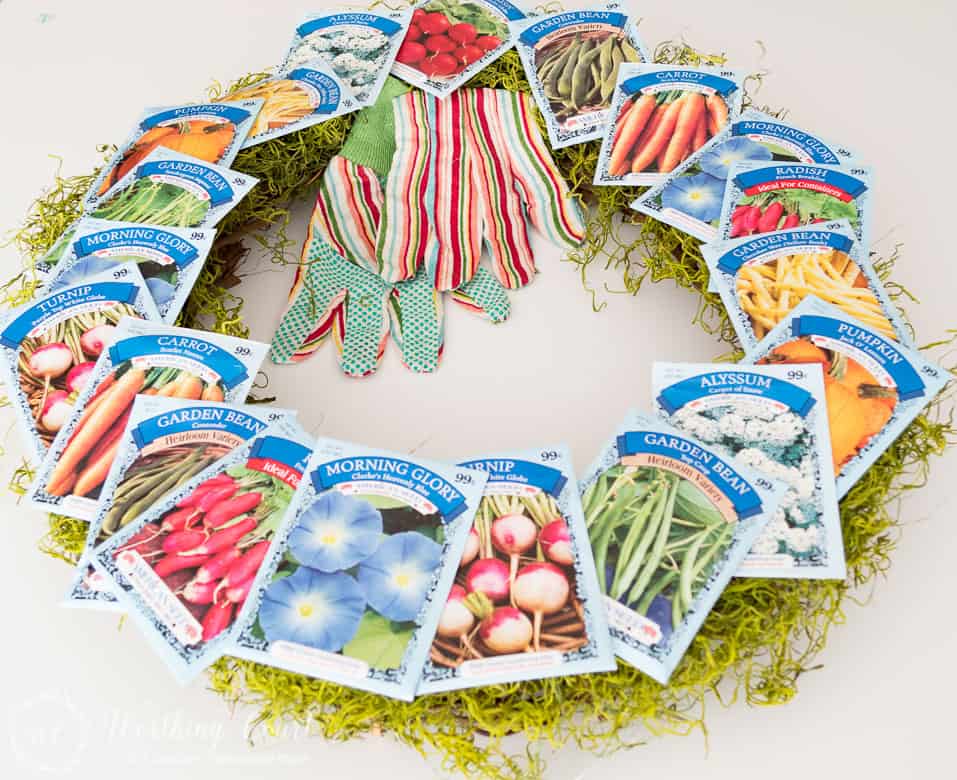 STEP 4:
Make a burlap bow using strips of fabric or burlap ribbon. Hot glue the ribbon toward the top of where the gloves are attached. Directions for making an easy bow are below.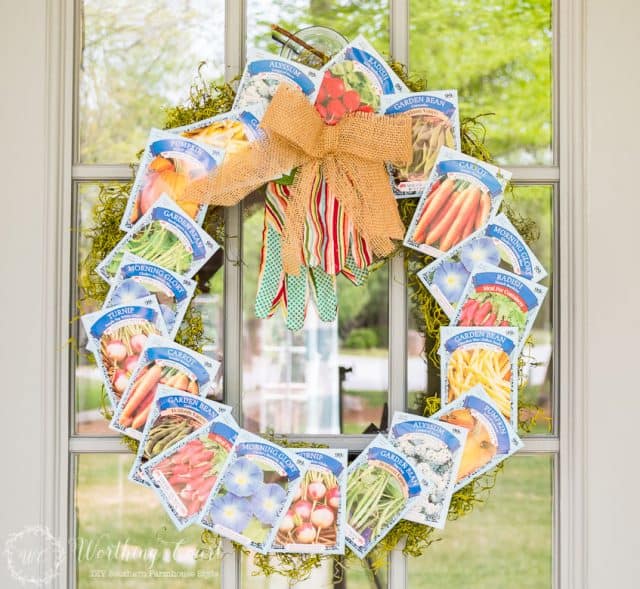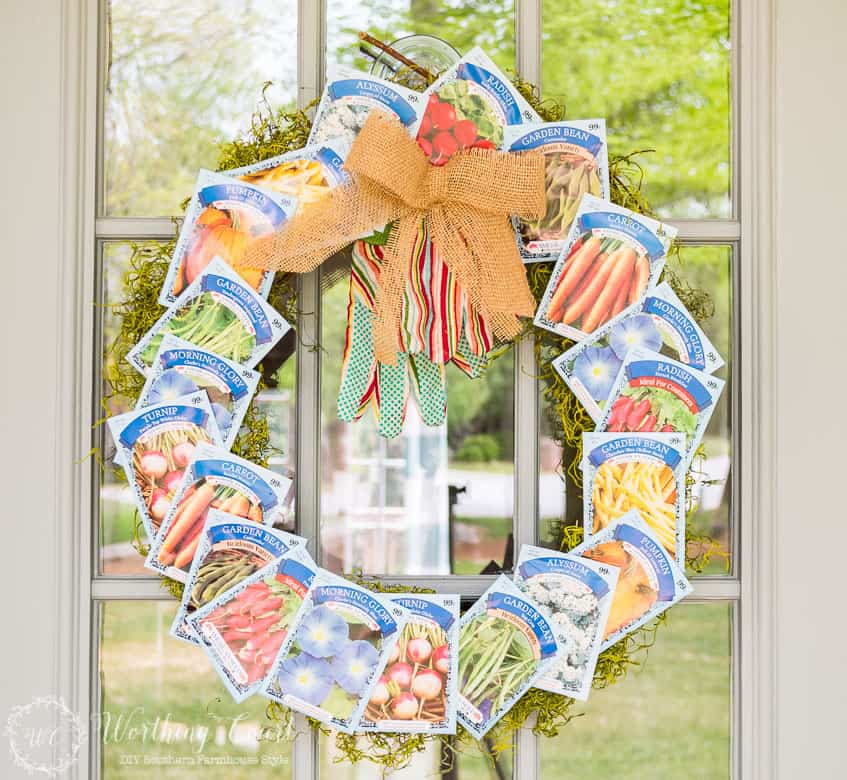 Here's an easy, easy method for making your own bows.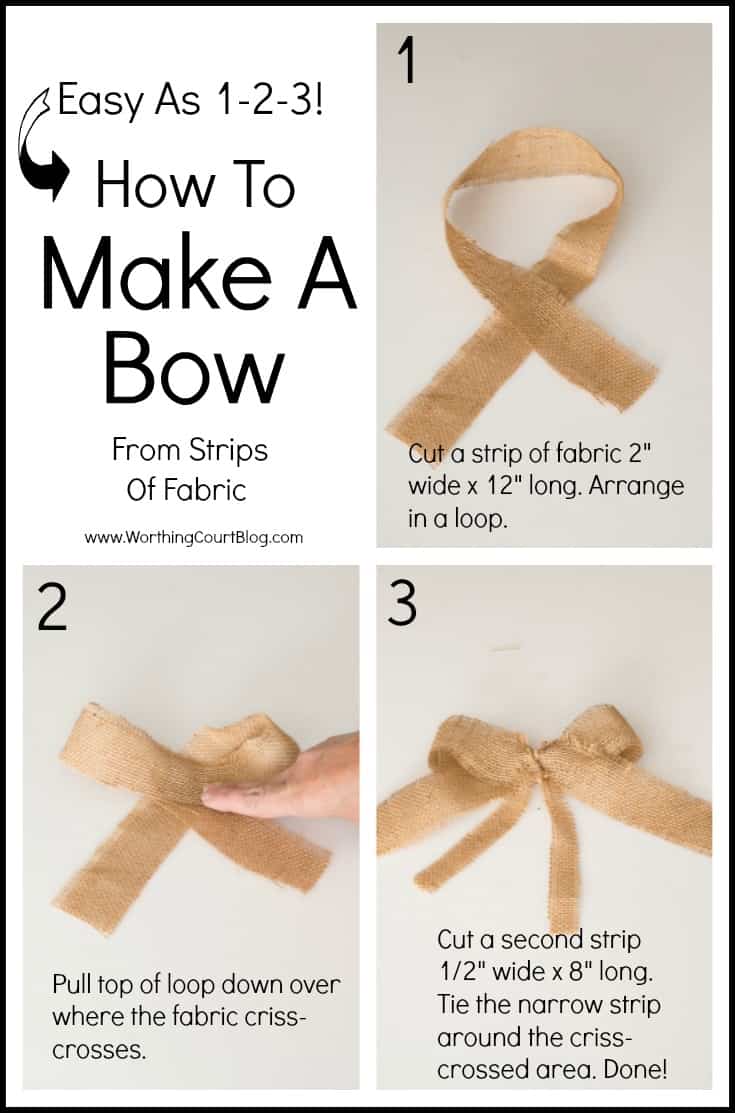 Hang your wreath and enjoy! Think I'll fool my guests into believing that I'm a master gardener with a green thumb? I sort of doubt it.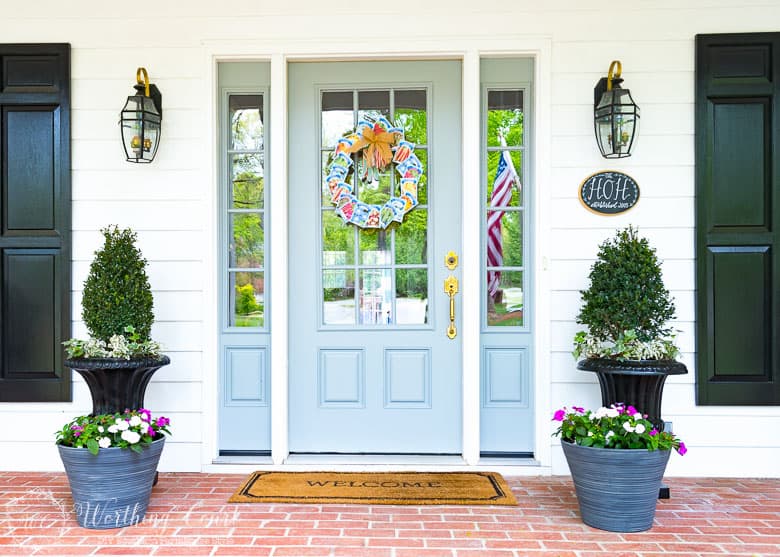 PIN IT FOR LATER!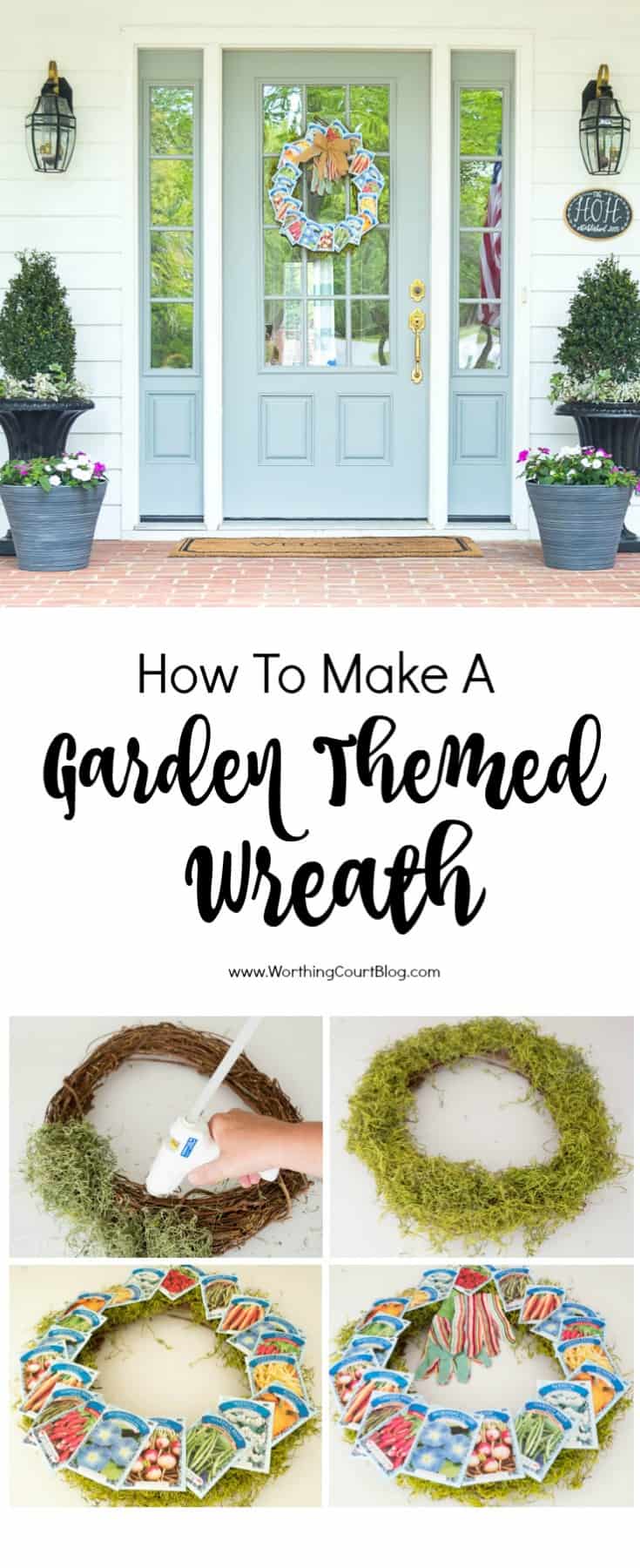 Sharing at THESE great parties.