Gardening Theme Front Door Wreath Tutorial Using Dollar Store Supplies
Step by step directions for making a gardening theme front door wreath using supplies from the dollar store.
I get tired of using the same front door wreath season after season and love to come up with something different.  I rarely purchase a ready made wreath, but much prefer to create something on my own.  What could be more perfect for spring and summer than a gardening themed wreath?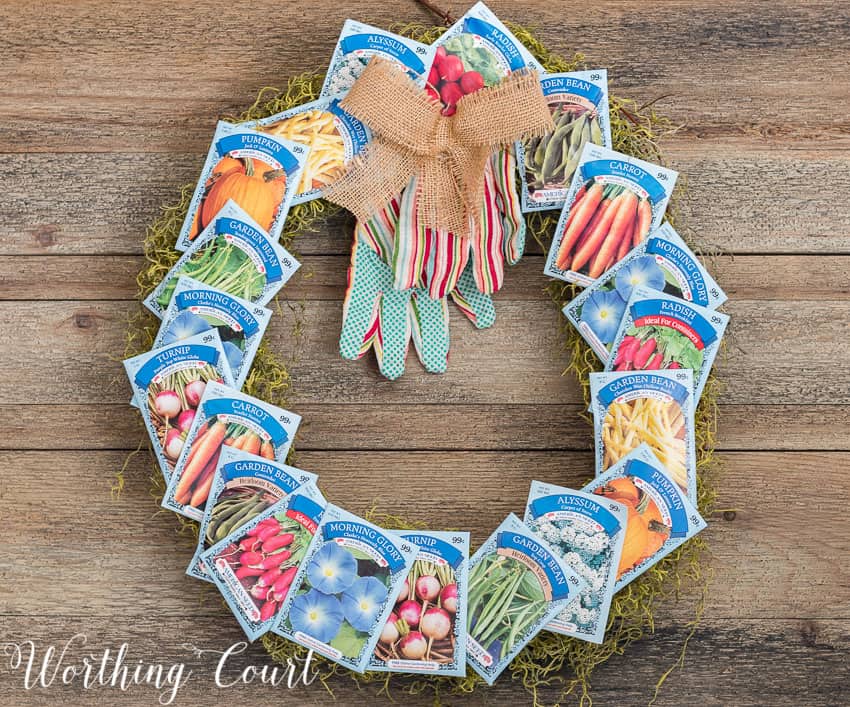 Pin
Since this is the time of year when many of us are getting our flowers started and vegetable seeds planted, a seed packet wreath seemed like a natural fit.  We'll be enjoying all that fresh produce straight out of our gardens in no time at all.  My mouth waters just thinking of ripe, juicy tomatoes and watermelons!
Even though I prefer to make my own front door wreath, as opposed to buying a new one, I still want it to be a quick, easy and inexpensive process.  This entire wreath took me about fifteen minutes to create.  I'm totally smitten with how it looks on my door!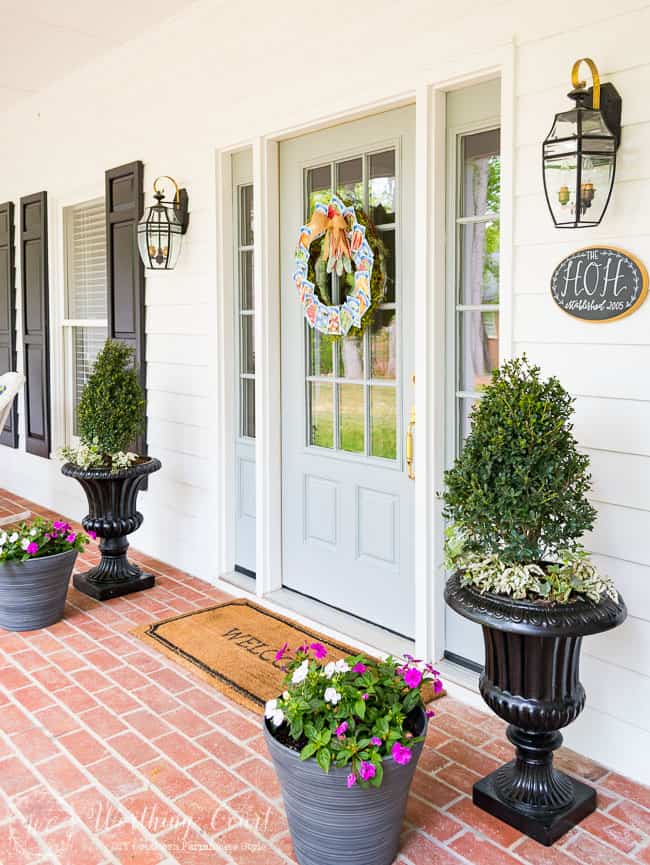 Pin
It would be a great gift too for birthdays, Mother's Day, house warming or just because.  Let me show you how easy it is to make.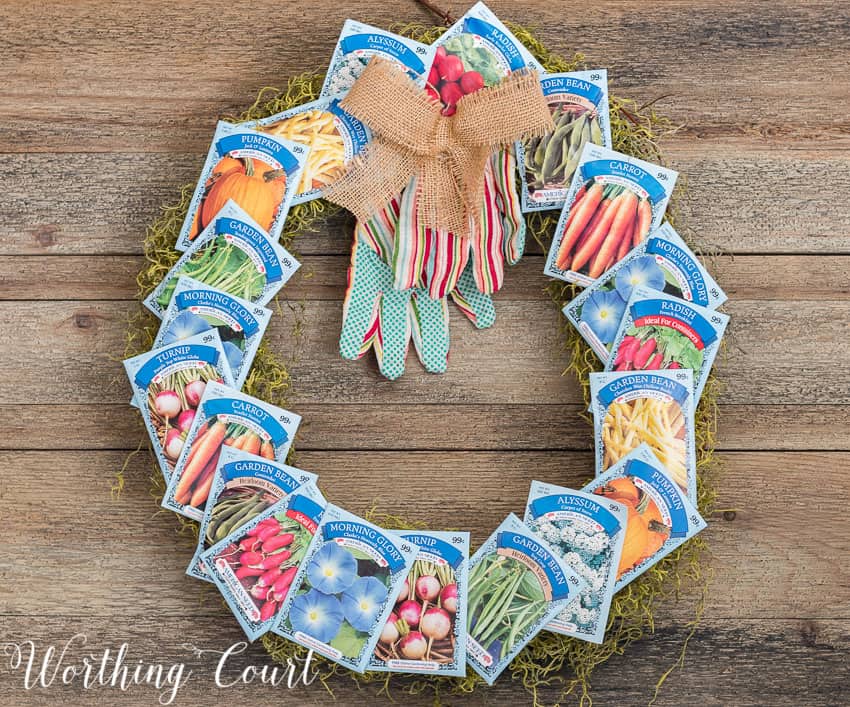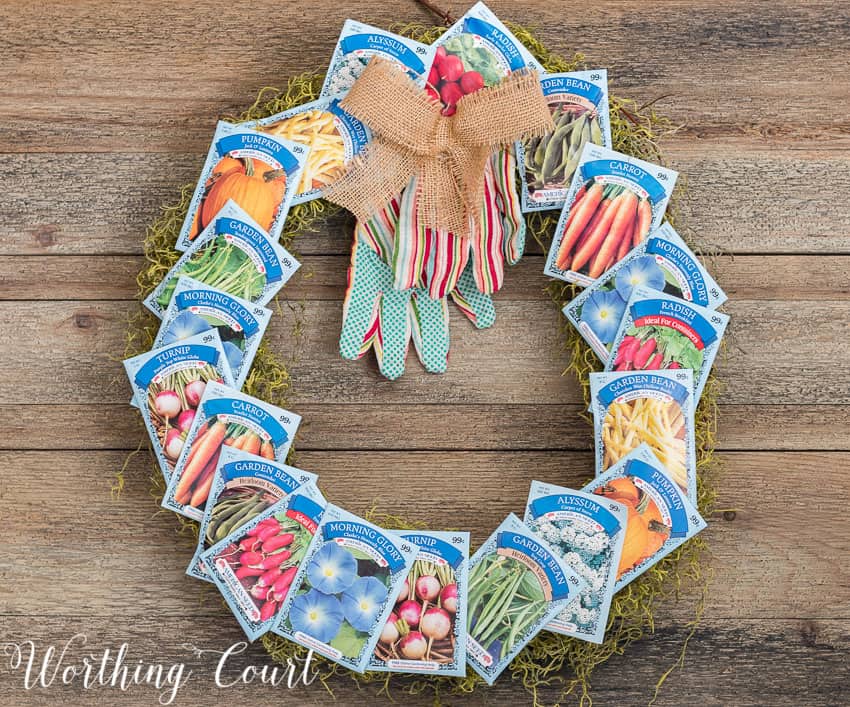 Pin
(Affiliate links have been used in this post.  See my full disclosure HERE.)
SUPPLIES:
20 Flower and/or Vegetable Seed Packets – mine came from the dollar store for only 50¢ each
1 Pair Gardening Gloves – mine came from the dollar store
Burlap Fabric cut into 1″ wide strips or 1″ wide Burlap Ribbon
STEP 1:
Attach the Spanish moss to the wreath with hot glue, by randomly placing gobs of glue on the wreath and pressing the moss into it.  Be careful not to press your fingers into the hot glue!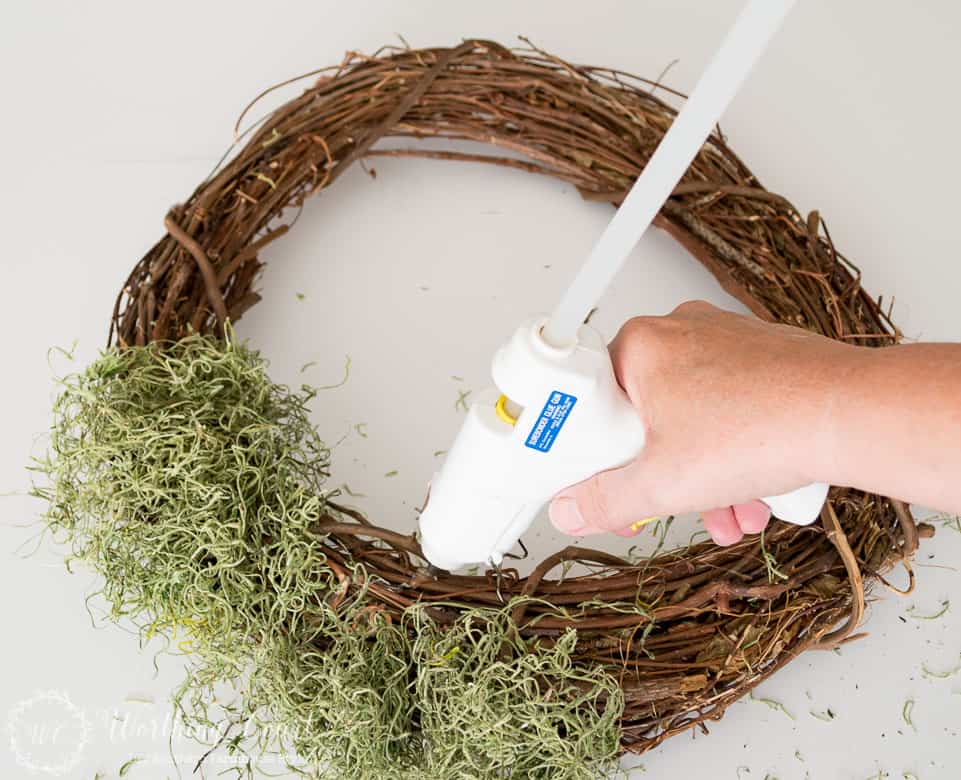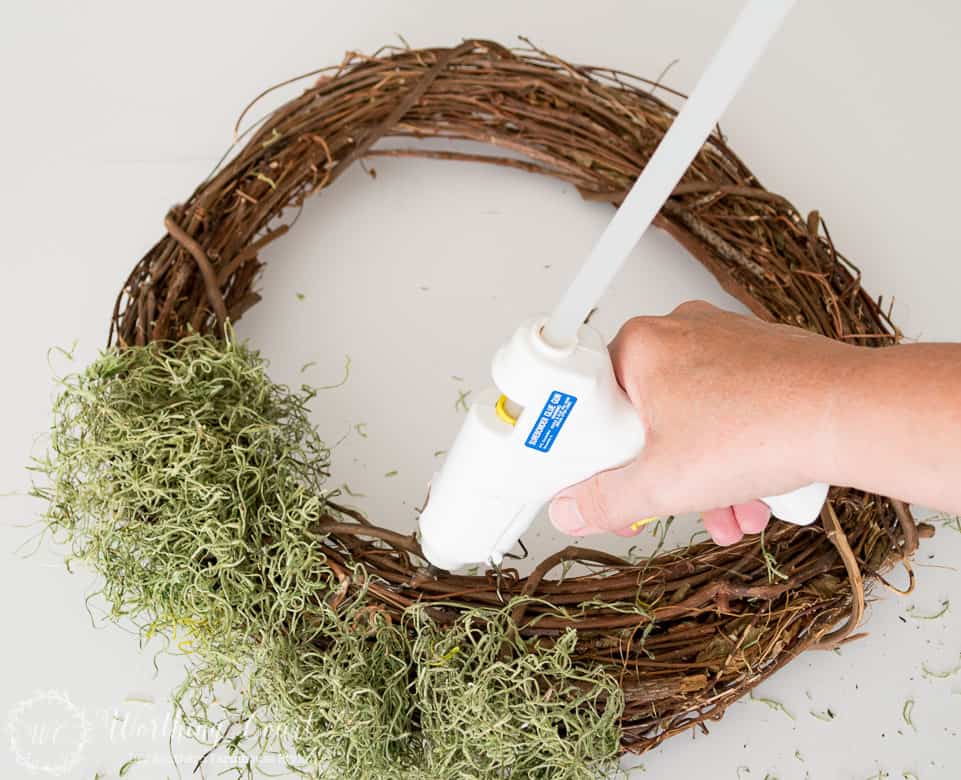 Pin
This is what the wreath should look like once all of the moss has been attached.  You may have little bits fall off, but that's okay.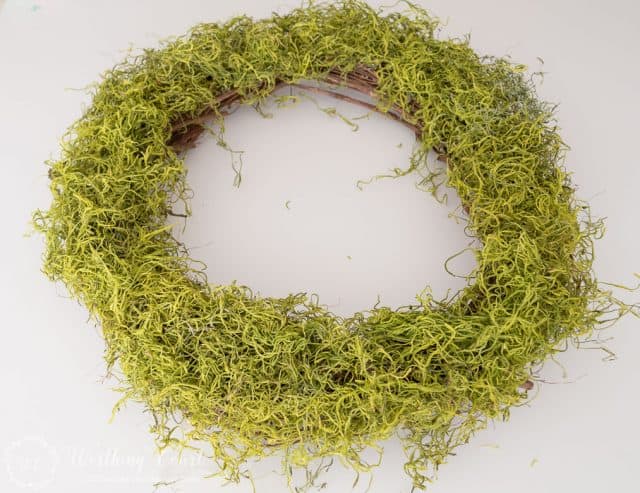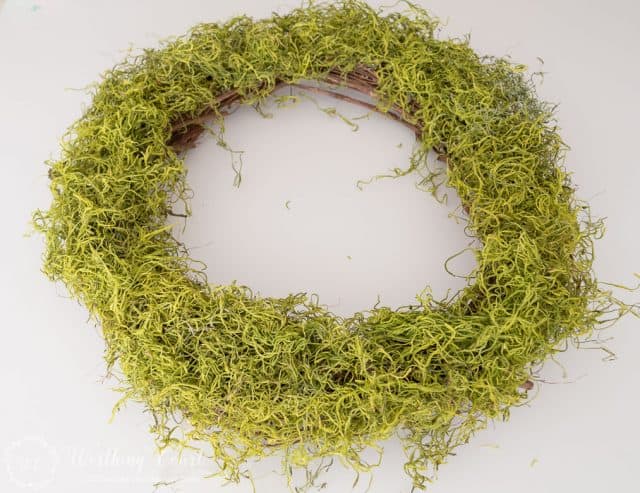 Pin
STEP 2:
Hot glue the individual seed packets to the top of the moss.  Press into place.  Arrange the seed packets at different angles for interest.  If you have duplicates, be sure to spread them out.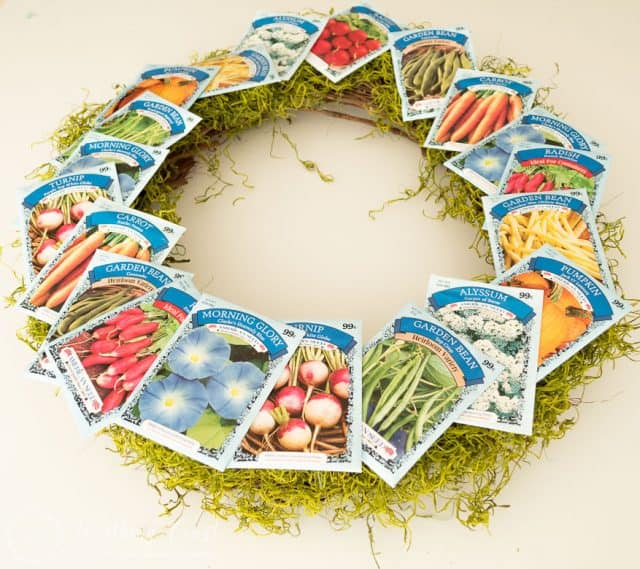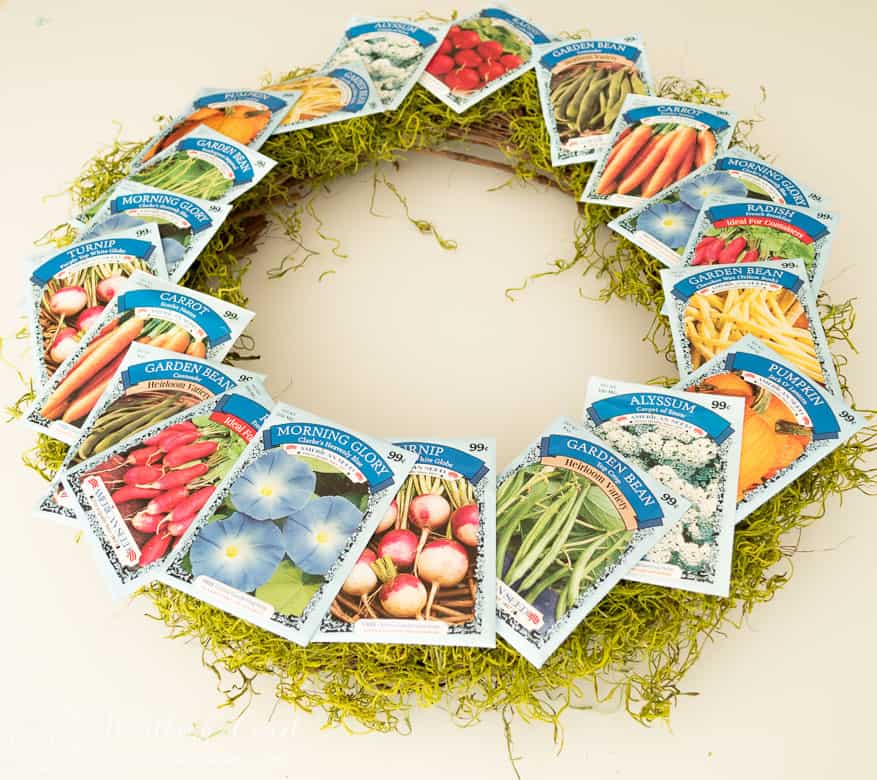 Pin
STEP 3:
Attach the gloves to the wreath using hot glue.  I folded one glove in half and turned the other glove around so that you could see the palm side of it.  Before attaching the gloves to the wreath, I attached them to each other with a blob of hot glue.  I attached the seed packets before the gloves so that I could get a better visual idea of where the gloves would look the best.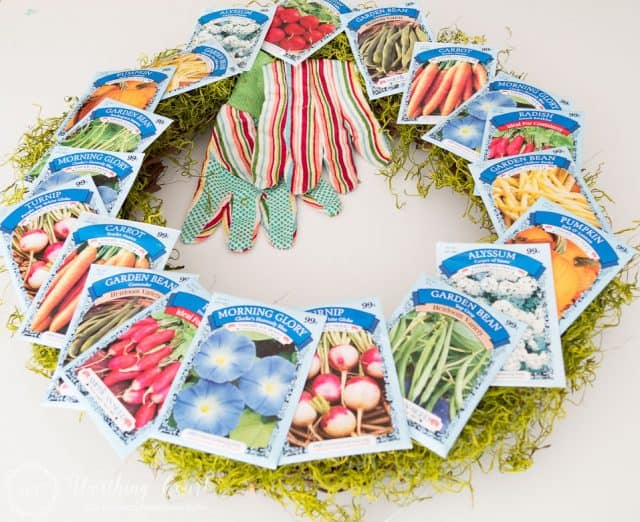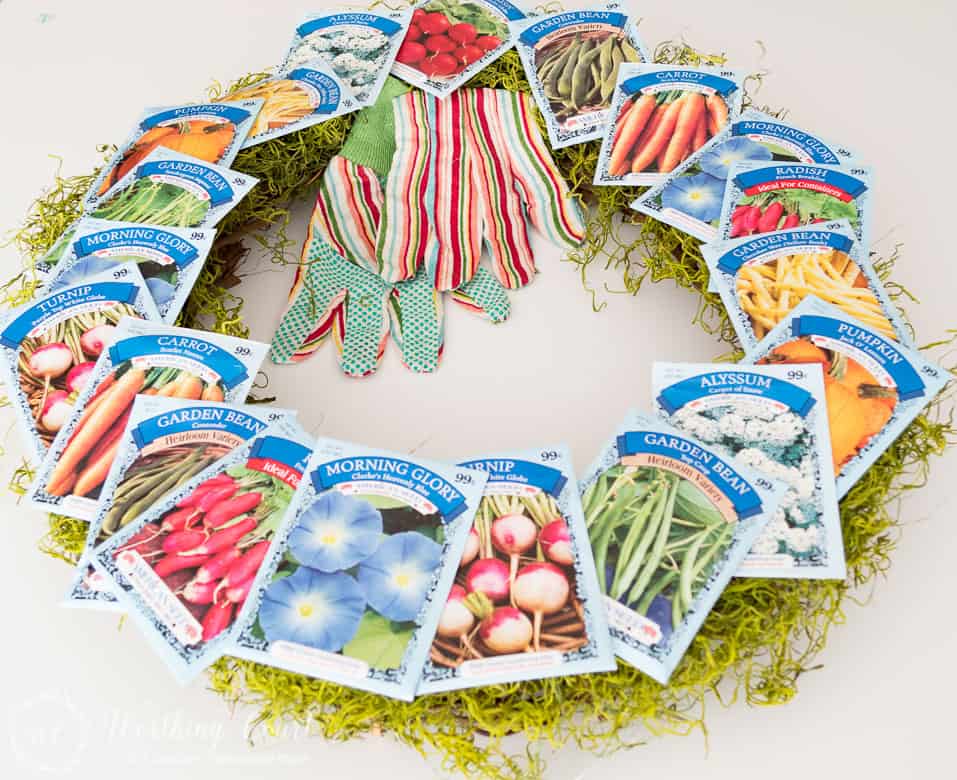 Pin
STEP 4:
Make a burlap bow using strips of fabric or burlap ribbon.  Hot glue the ribbon toward the top of where the gloves are attached.  Directions for making an easy bow are below.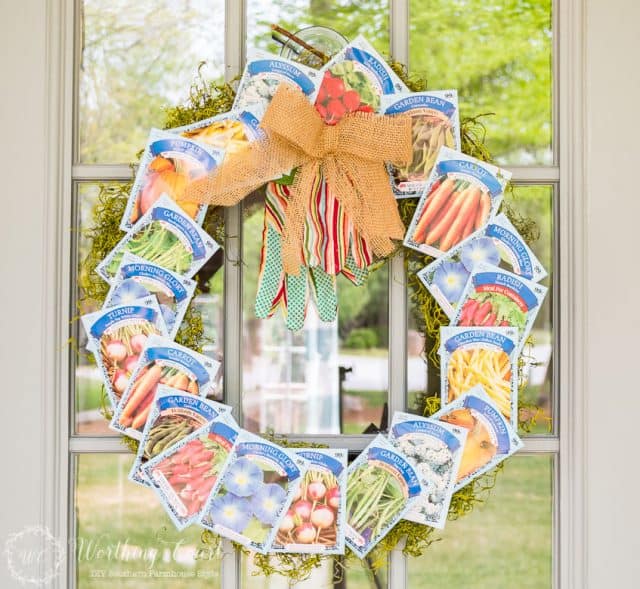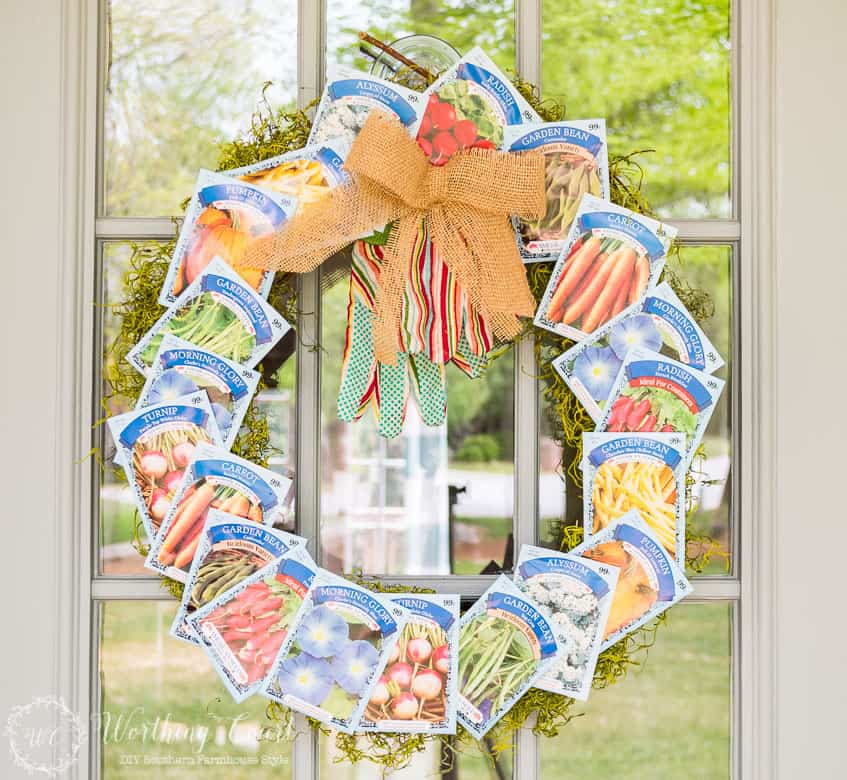 Pin
Here's an easy, easy method for making your own bows.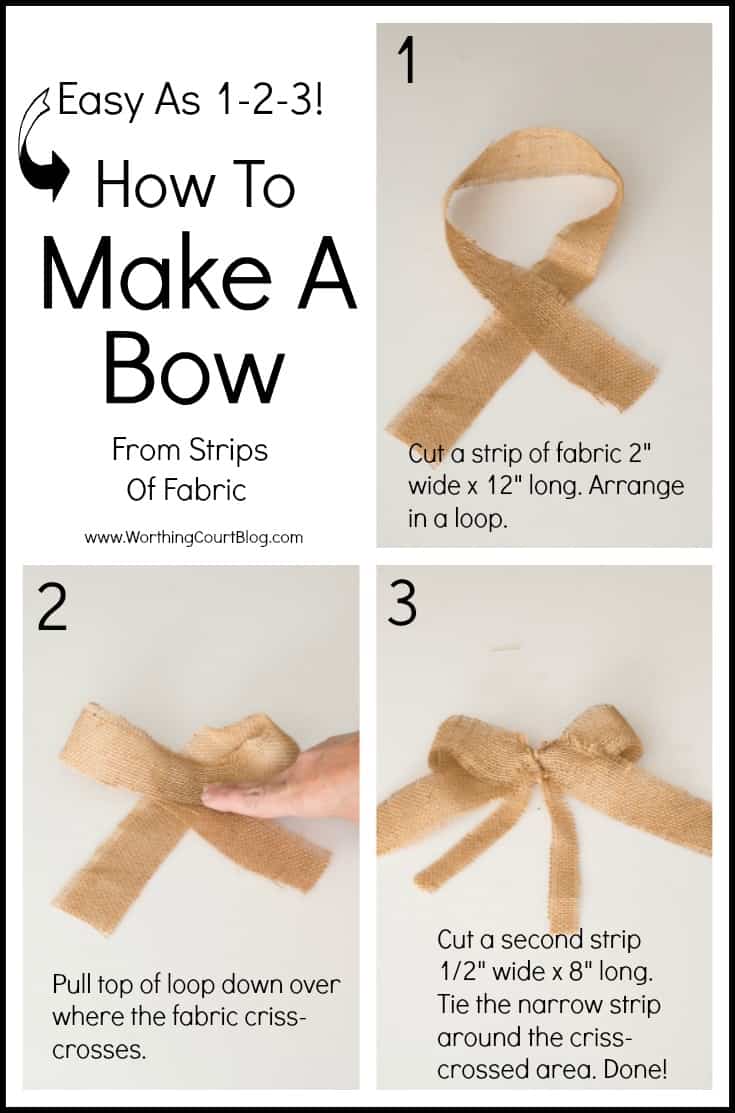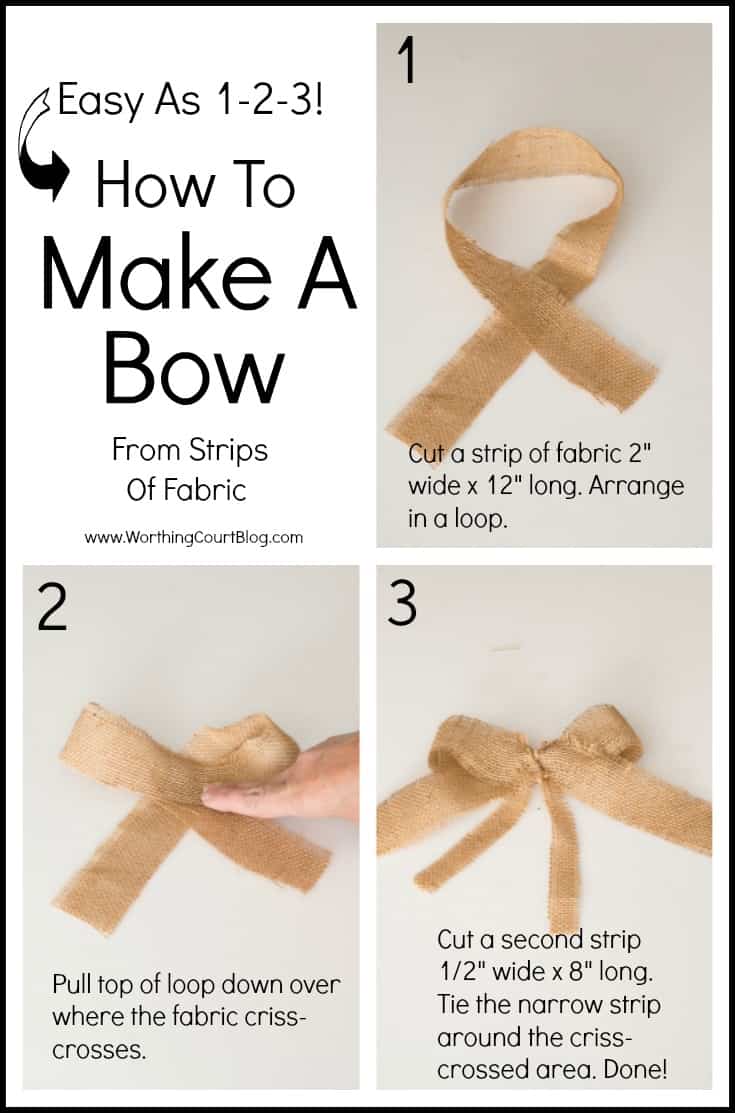 Pin
Hang your front door wreath and enjoy!  Think I'll fool my guests into believing that I'm a master gardener with a green thumb?  I sort of doubt it.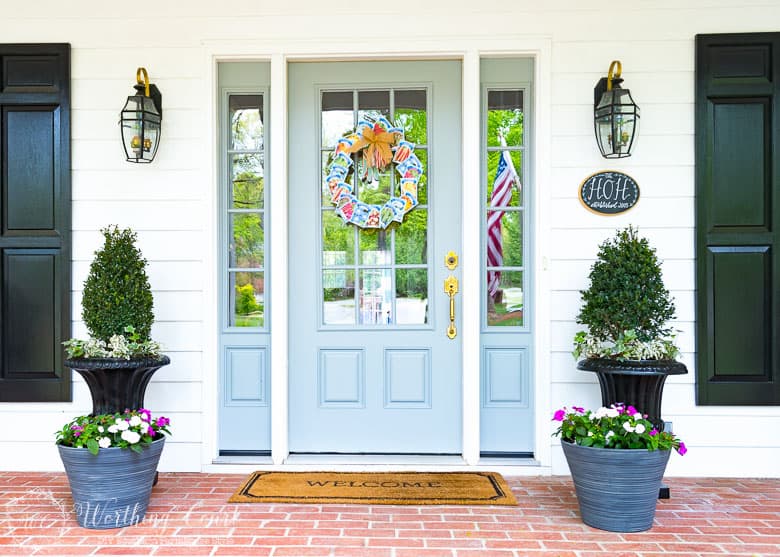 Pin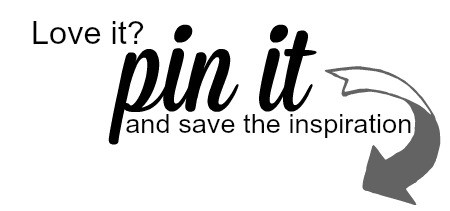 Pin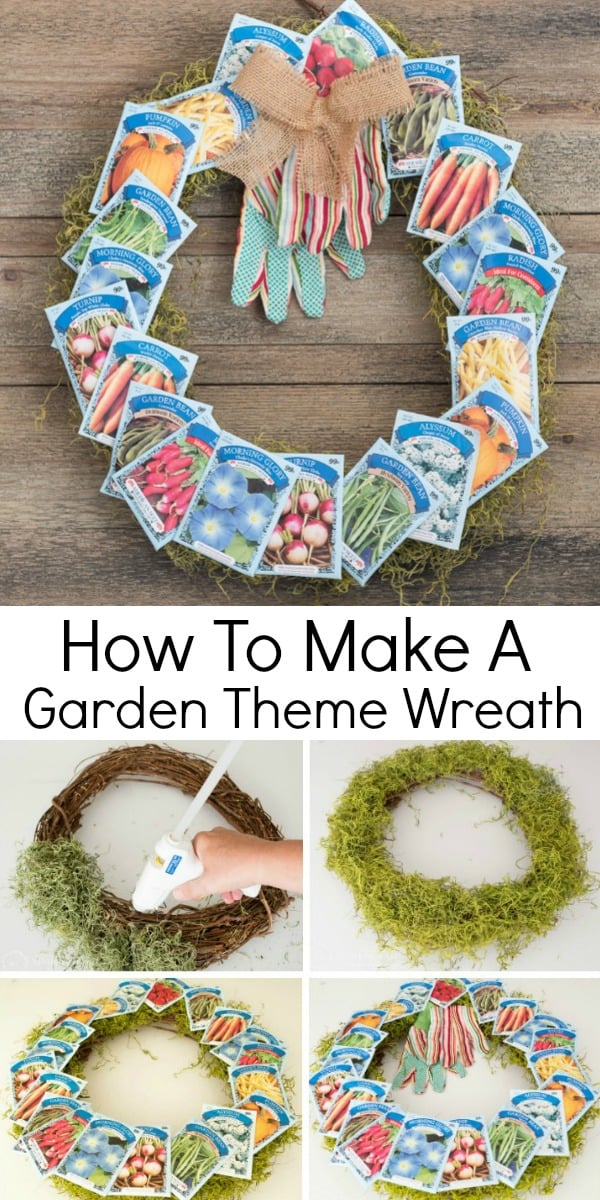 Pin