One More Fall Spot In My Home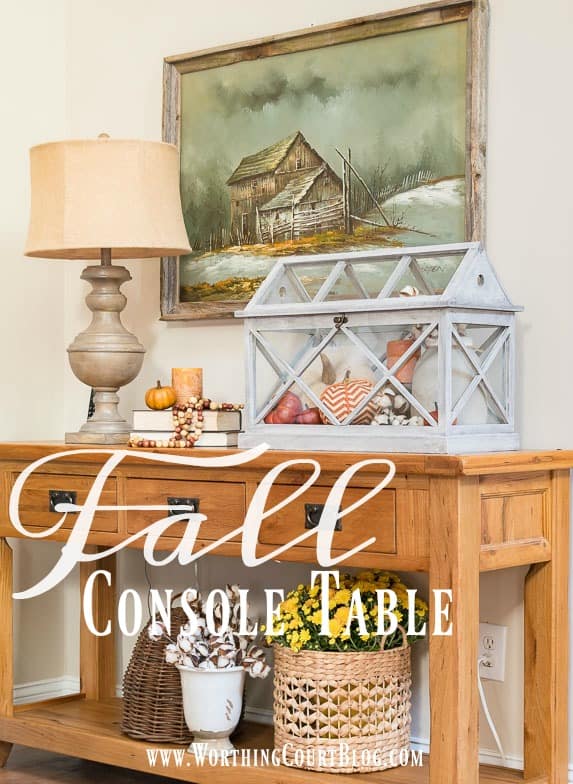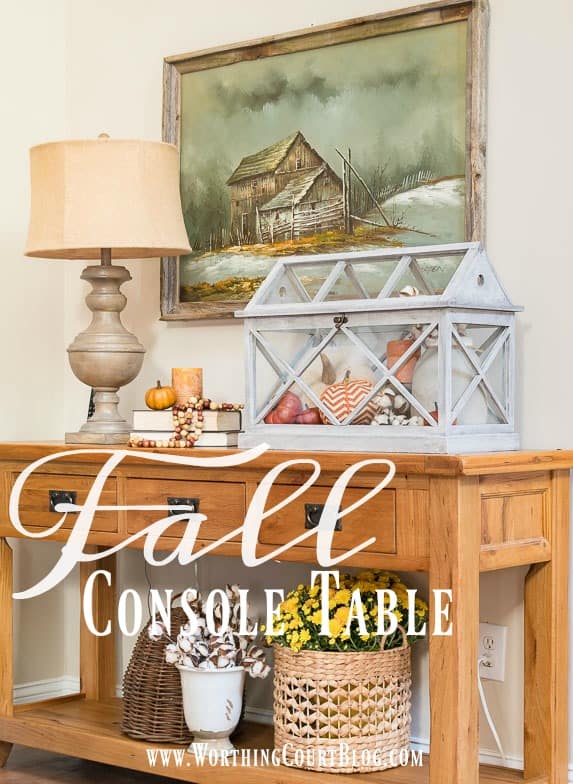 Pin
I'm popping in very quickly today to show you one more spot in my house that I've added fall touches to. Do you remember when I showed you my Fall Coffee Table – Two Ways? In that post, I promised that I'd show you where I moved the terrarium to and here it is!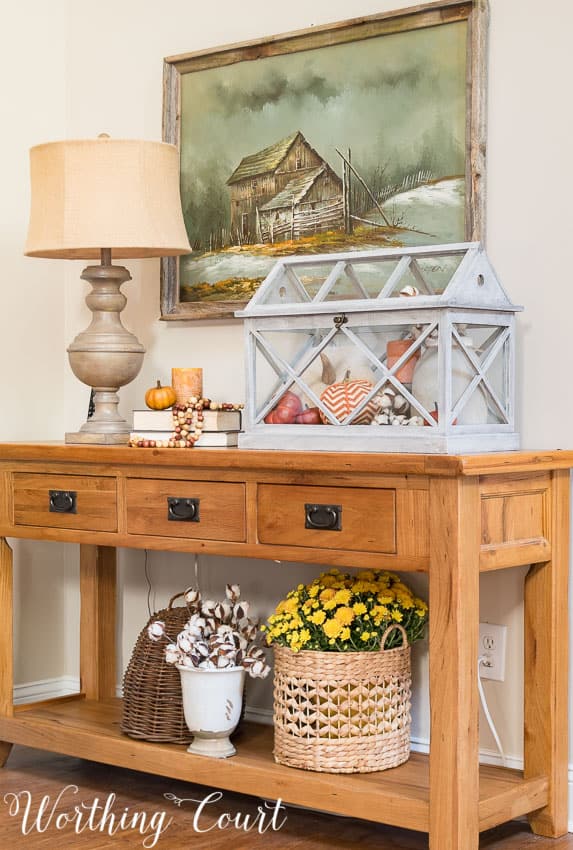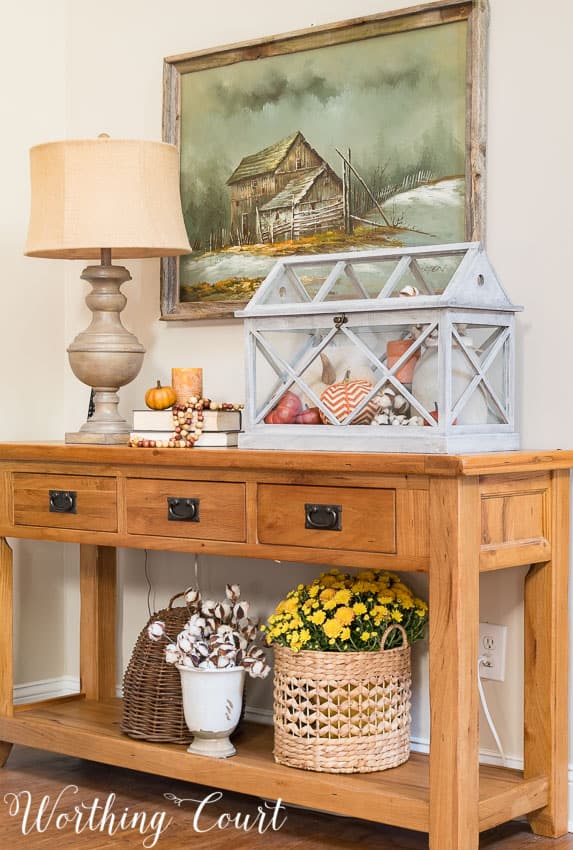 Pin
I almost chickened out and didn't share it with you because I totally forgot to remove the phone that sits on one end and move all of the electrical cords out of sight. But, you know what? This is the real world and real life – my electrical cords aren't always hidden and this really is where our extra telephone lives. So, just ignore them – m'kay pumpkin?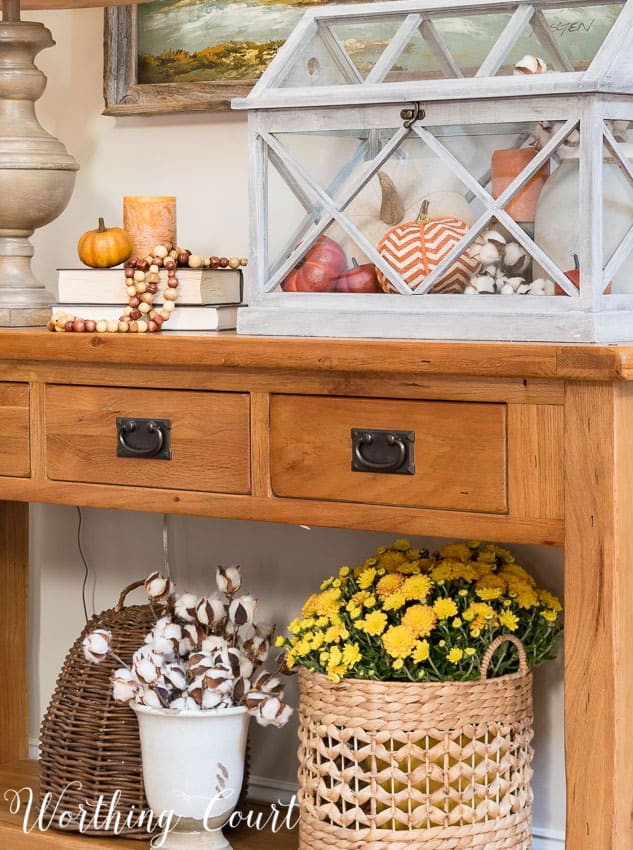 Pin
This long console table is located on the wall that is adjacent to one end of our couch. I've never been really happy with it – it just always looked off to me somehow. Here's how the table looked for my Country Living Spring Home Tour. I just noticed that I forgot to move the phone and cord in this photo too. Ha!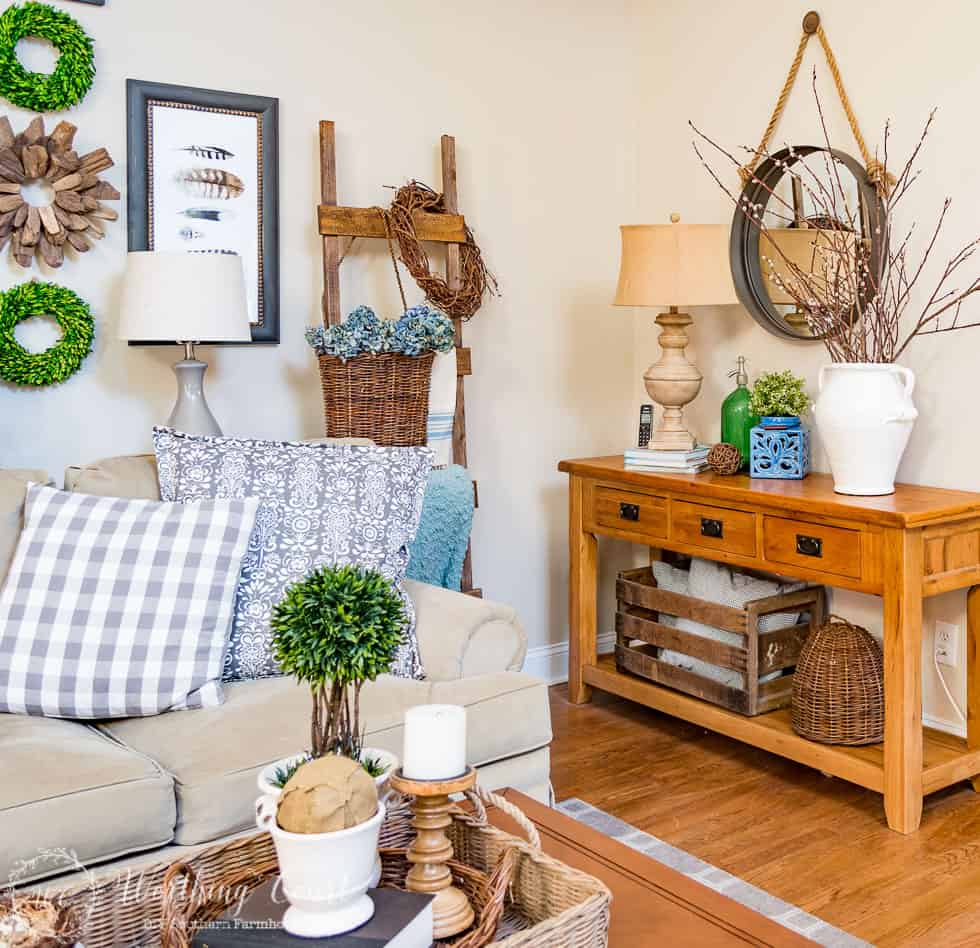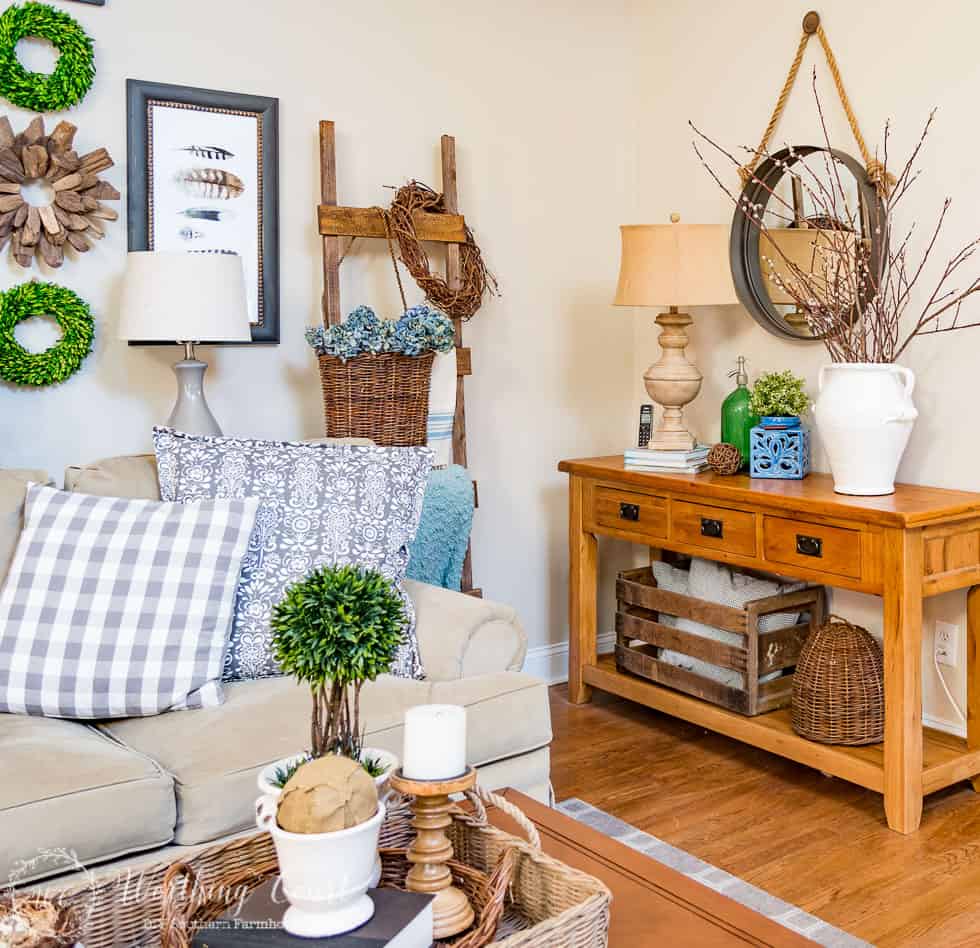 Pin
I decided to try replacing the round mirror that was hanging above the table with a painting that I picked up at a yardsale for $5 a few years ago. The lamp was too similar in color to the wood of the table, so I gave it a dry brush with gray stain. Those couple of simple changes made all the difference to me! Here's another look at how it is today.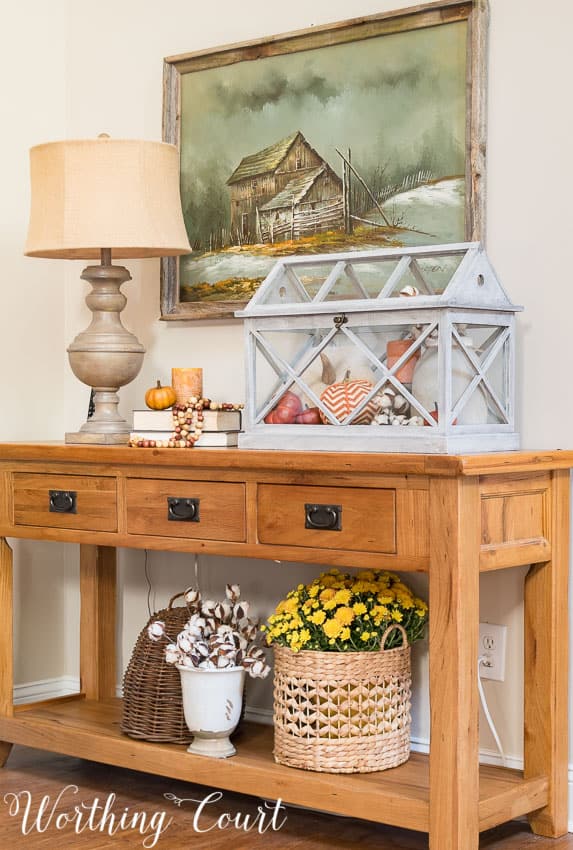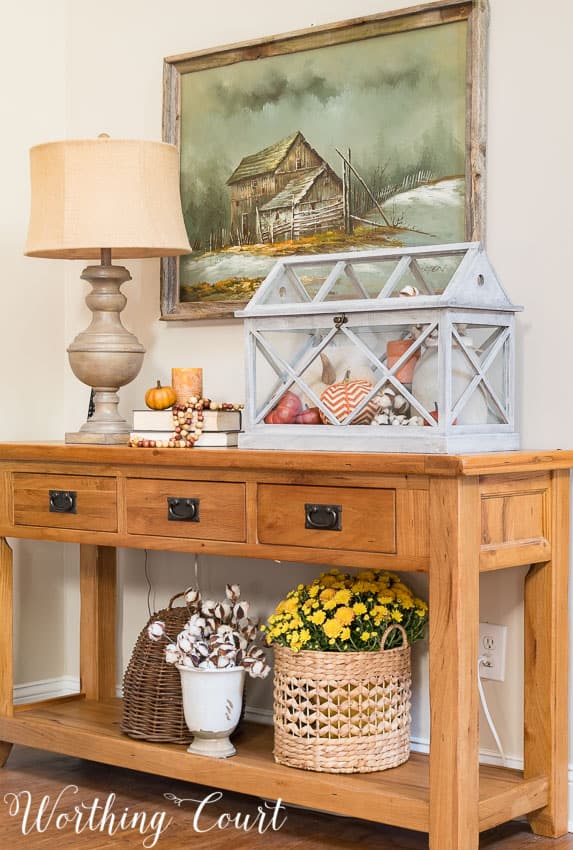 Pin
I do love this terrarium and while I think it was too large for my coffee table, I think it's perfect in this spot!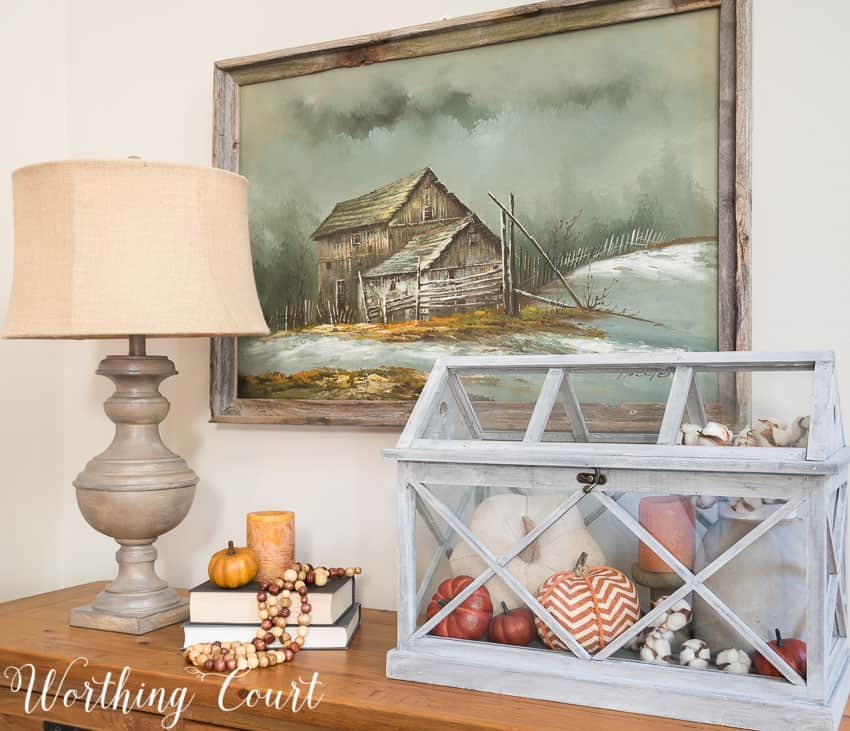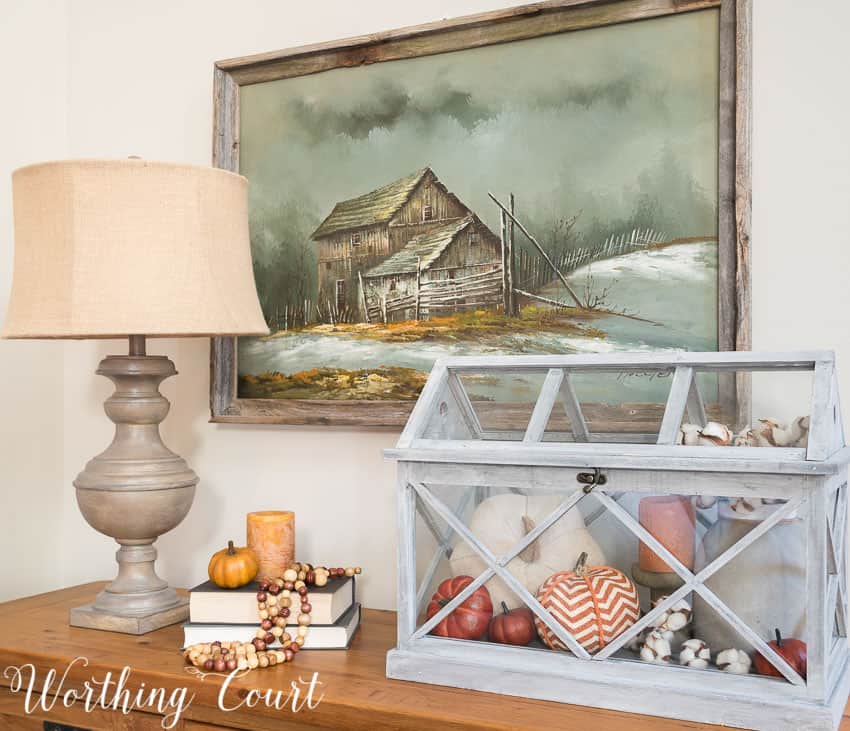 Pin
So now I have a question for you. Do you struggle putting vignettes together? Leave me a comment here letting me know. If you'd like for me to, I thought we could take a closer look at a few things and I could show you how they came together.
Sharing at THESE great parties.