Friday Favorites 15 | Inspiring Design Ideas, Fashion And More!
Favorite home decor inspiration, fashion, recipes, decor steals and other random musings from the week.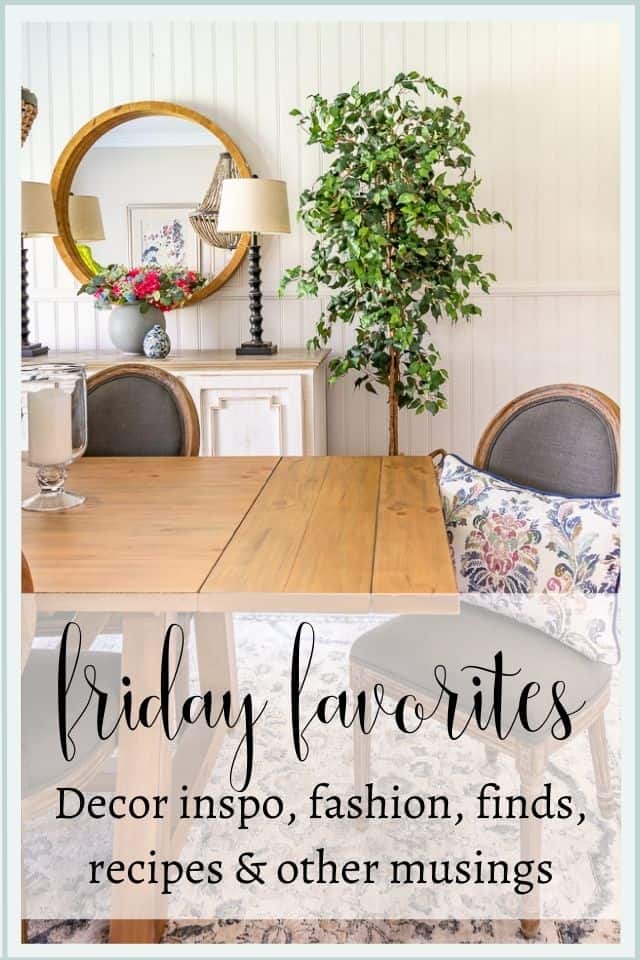 Pin
This post and photos may contain Amazon or other affiliate links. As an Amazon Associate I earn from qualifying purchases. If you purchase something through any link, I may receive a small commission, at no extra charge to you. Where possible, the exact product has been linked. If that product isn't available to link, I've linked something similar. All opinions are my own. See my full disclosure HERE.
STOPPED ME IN MY SCROLL
Do you follow Molly In Maine on Instagram? If not, you definitely should! Her feed is filled will such beautiful inspiration.
Take this display of shells, for example. Oh my. Who ever knew that a collection of shells could be displayed so artfully. Just fabulous.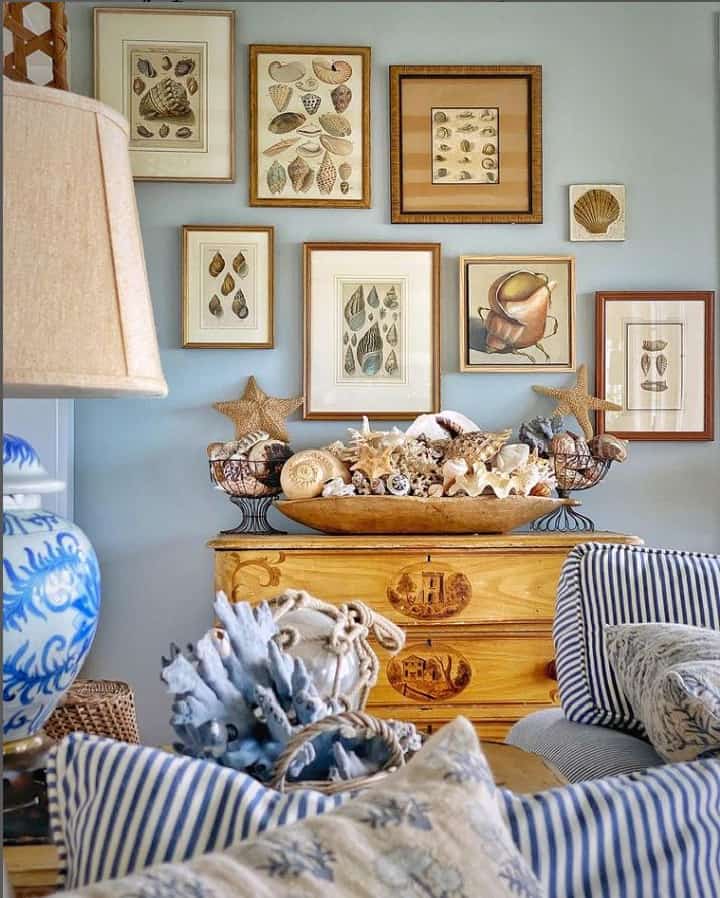 Pin
OUTFIT INSPIRATION
This week's outfit is brought to you by simple black and off white. It's one of my favorite combos – it's just so easy to wear. Plus you can dress the look up or down, depending upon the accessories you pair with it.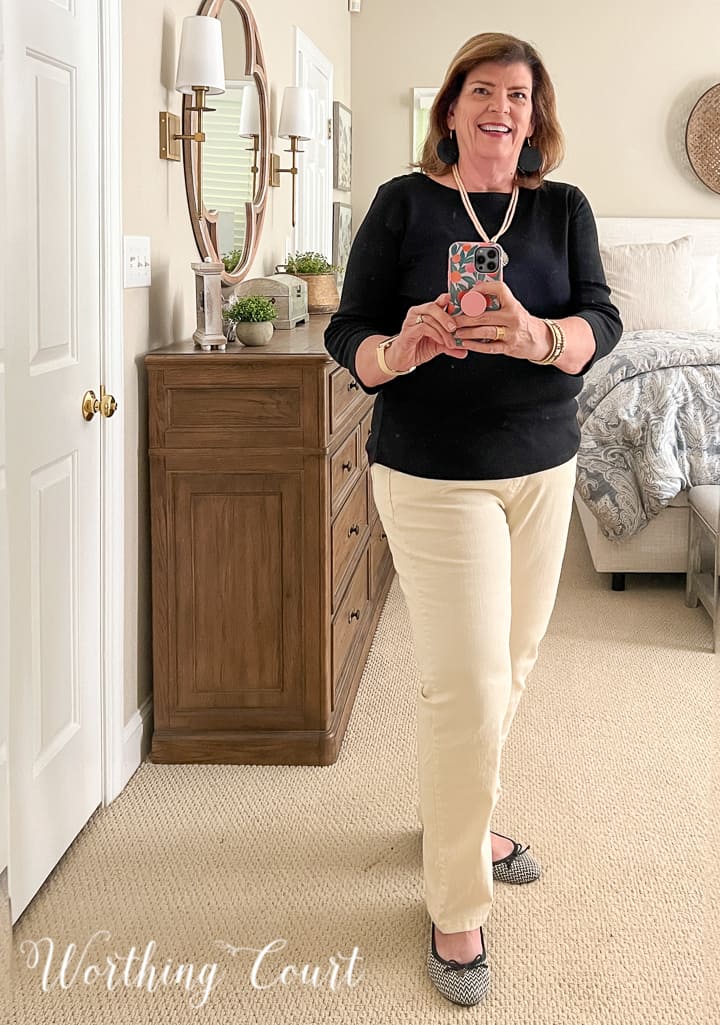 Pin
The tribal-look necklace was my inspiration for the whole outfit. Some of the pieces in the outfit are new, but others I've had for a while.
Since I couldn't link everything that I'm wearing, I put together a mood board with images and links to the exact products I'm wearing or to similar ones.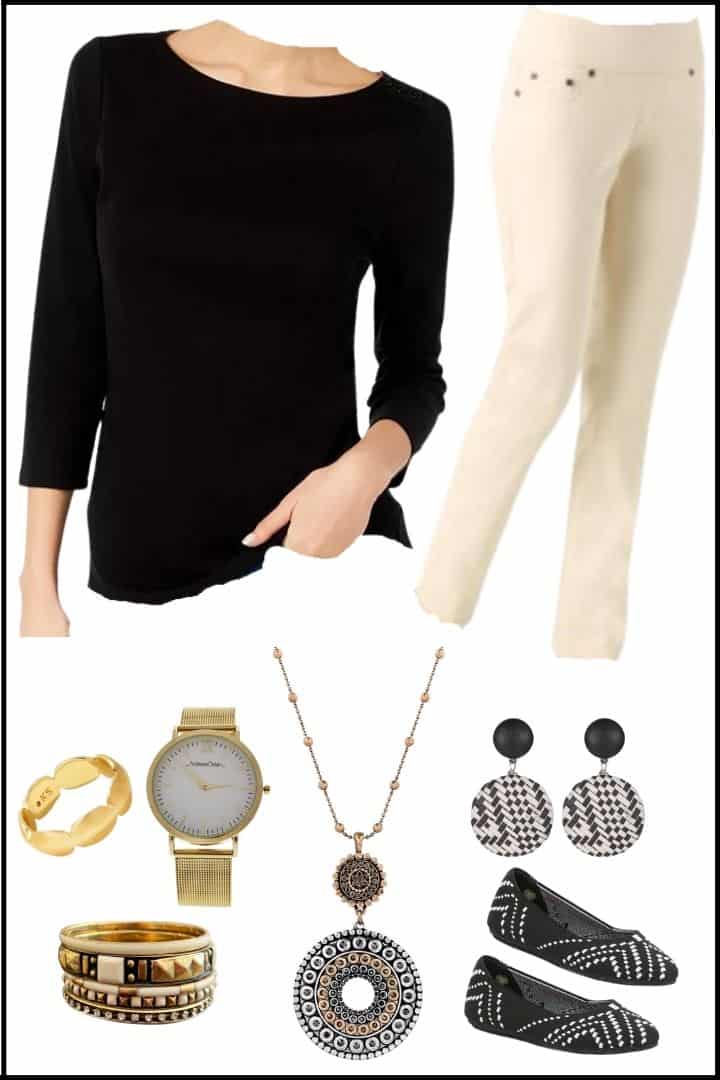 Pin
FRENCH VANILLA PULL-ON JEANS || 3/4 SLEEVE BLACK TOP || BLACK & WHITE FLATS || IVORY & BLACK BRACELET SET || NECKLACE || BLACK & WHITE RAFFIA EARRINGS || GOLD RING || MESH BAND WATCH  
WHAT I'M WATCHING OR READING
This past week we rented The Contractor, starring Chris Pine, and enjoyed it quite a bit. I give it a solid 3.5 stars.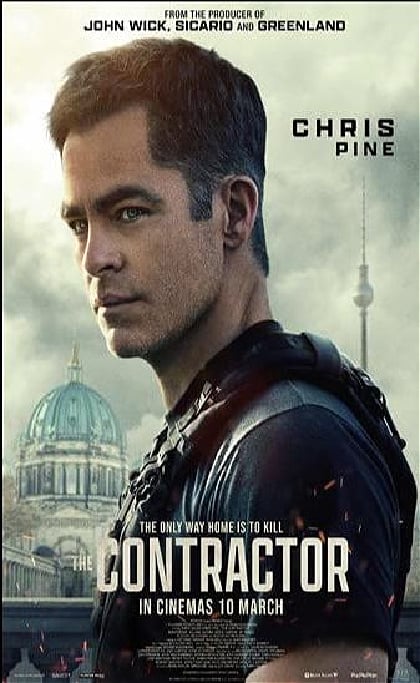 Pin
RECENT PURCHASE I LOVE
I am swooning over these chairs that I recently purchased for the breakfast room! Ignore all of the stuff in the background, and just look at them!
They come in a set of 4 and are available in 12 different color and wood combinations. The link to shop them is below the image.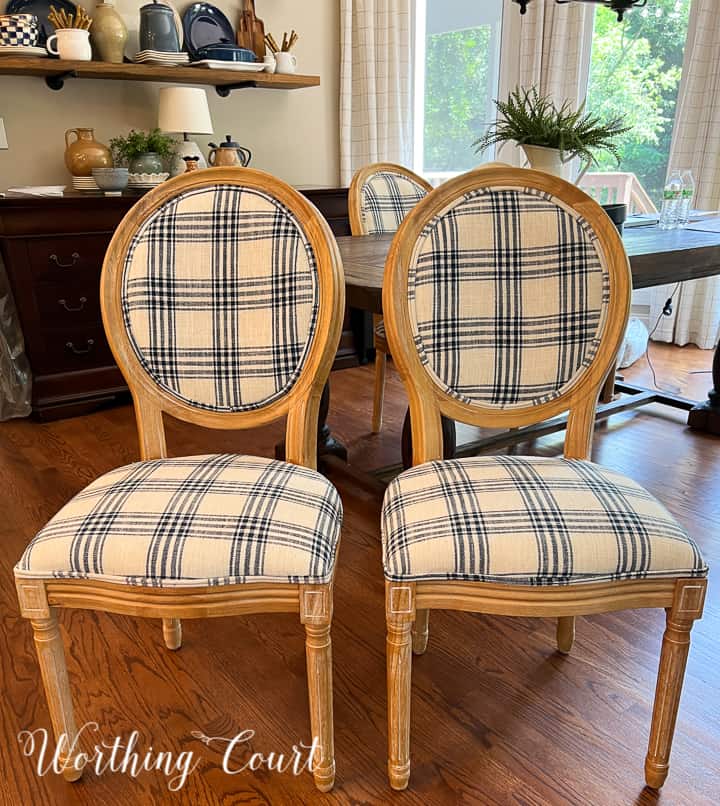 Pin
I think they're going to look awesome with the fabric that I'm using in my breakfast room. I will say that my photo is a much better representation of what they look like in person.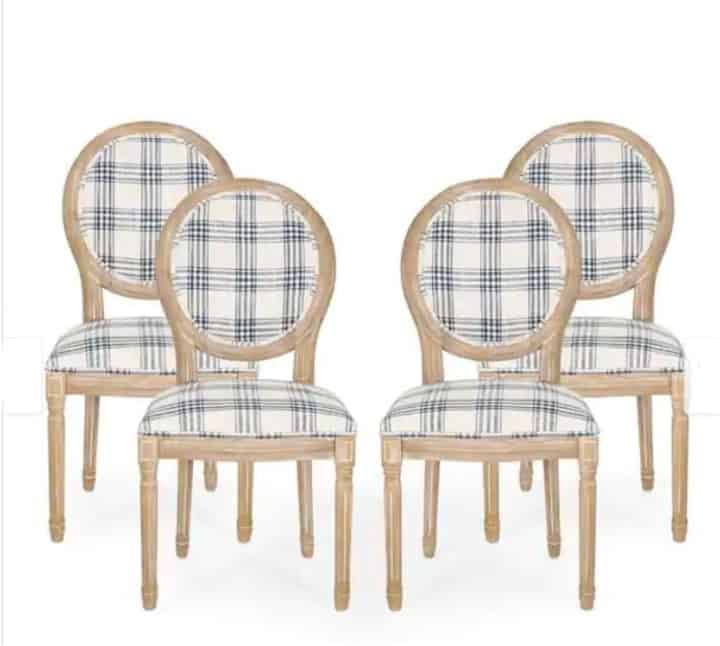 Pin
ON THE HOME FRONT
Speaking of my breakfast room – if you saw last week's Friday Favorites, you already know that I'm making some changes to my refresh plan. I'm so excited to see how it's coming together!
You'll find me camping out in my sewing room over the next several days making 6 draperies panels, for the huge bay window in that room, out of this yummy fabric. A friend and I were just talking about how glad we are to see pattern and color making a comeback in the world of home decor! Are you?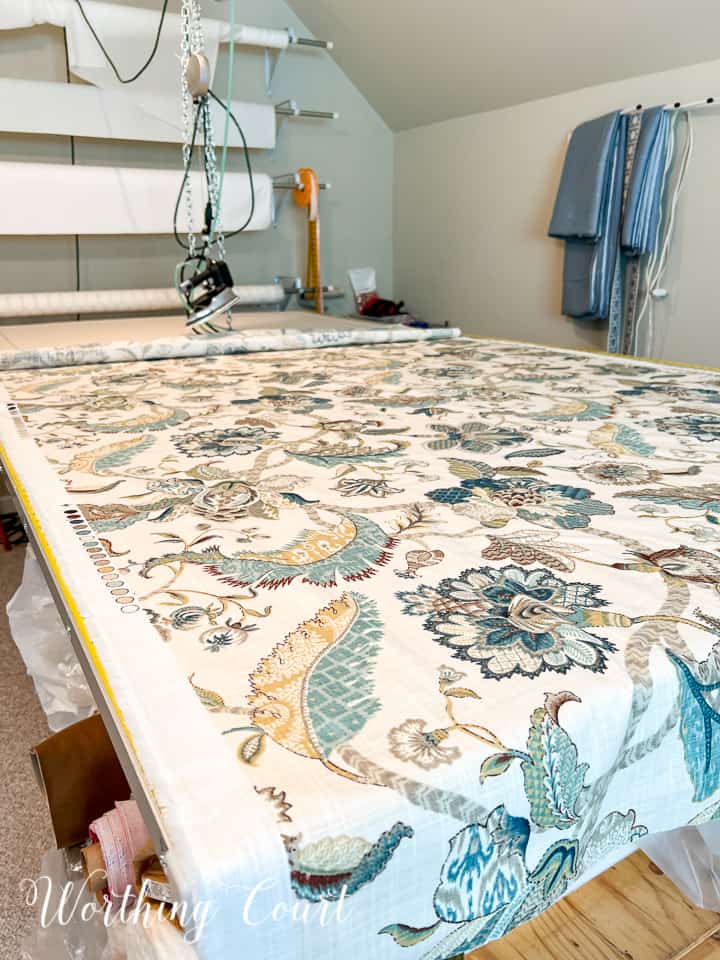 Pin
Have a wonderful weekend, my friend!