My Gallery Wall Resource List
A huge thank you to everyone who was so receptive to the gallery wall that I put together above my family room sofa! I can't tell you what a good feeling it is to have this side of the family room done.
UPDATE: I beefed up my gallery wall and gave it a whole new look! Check it out HERE.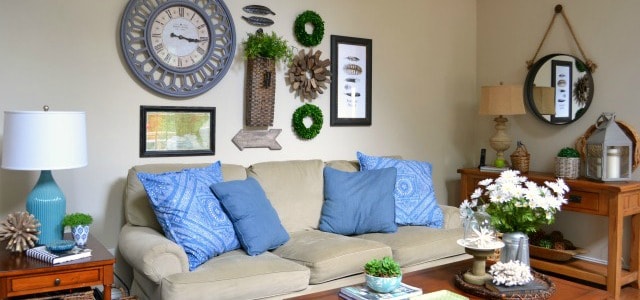 Pin
I've received several questions via email and the Worthing Court Facebook page about where everything came from. Several of the items were collected over time and some were purchased specifically for this wall. I've put together a resource list with links to where you can purchase either the exact item or something similar. Click on the item below each photo to be taken directly to the resource.
Some of the links are affiliate links, but did you know that you don't pay one single red cent more for anything when you use a blogger's affiliate link? Purchasing an item via an affiliate link simply means that the blogger makes a small amount from the website selling the item (such as Amazon), which helps to support our blogs. Blogs ain't free ya know. winkwink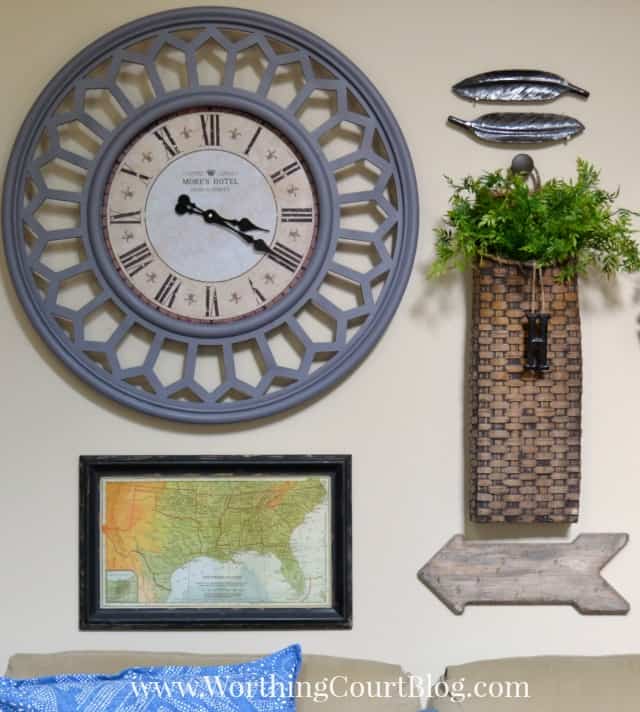 Pin
Clock (affiliate link), Map (purchase a map for the area you're interested in), 14×20 Distressed Frame (affiliate link)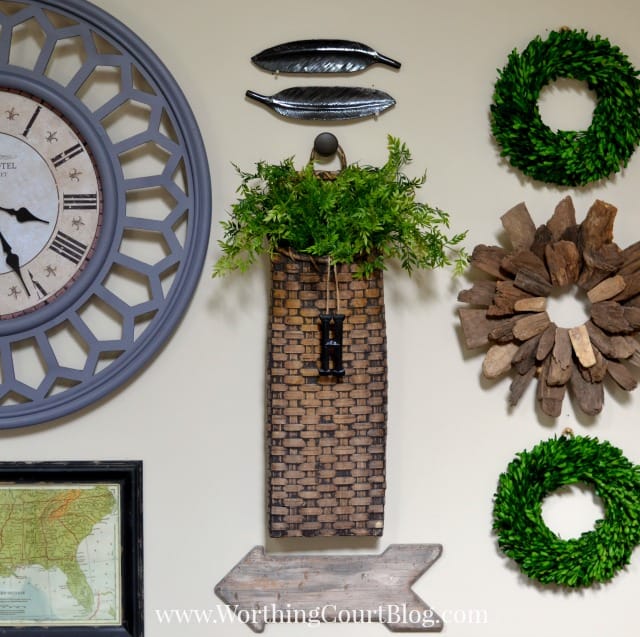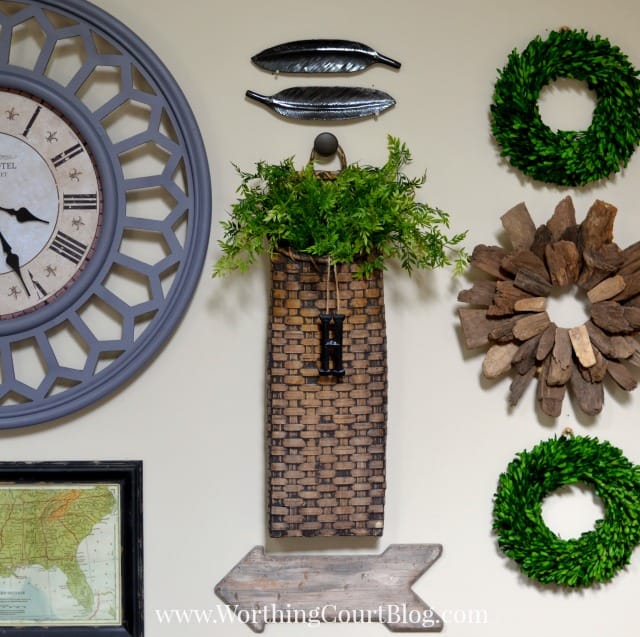 Pin
Hanging Feathers, Wooden Knob, Hanging Basket (currently unavailable, but you can signup to be alerted when back in stock), Basket Greenery, Wooden Letter, Arrow Plaque (I'll be doing a tutorial for how to get the driftwood look.)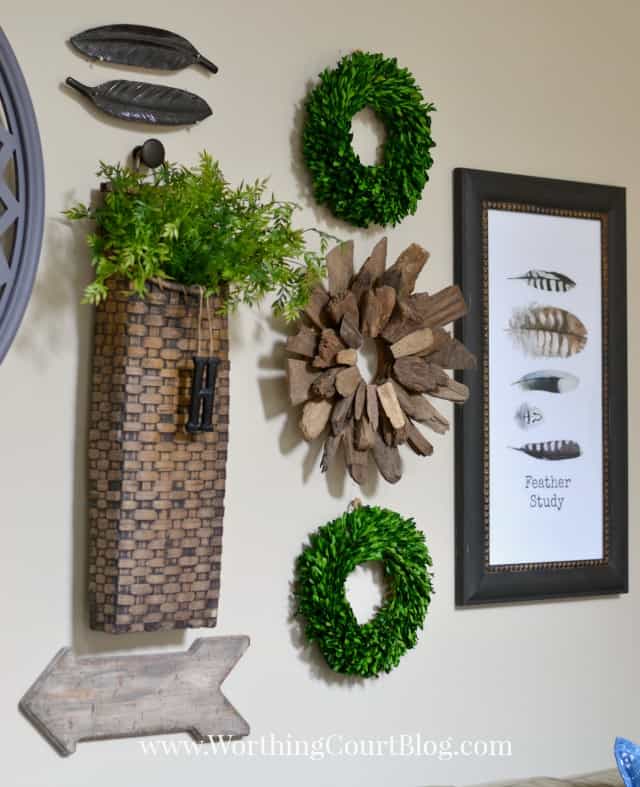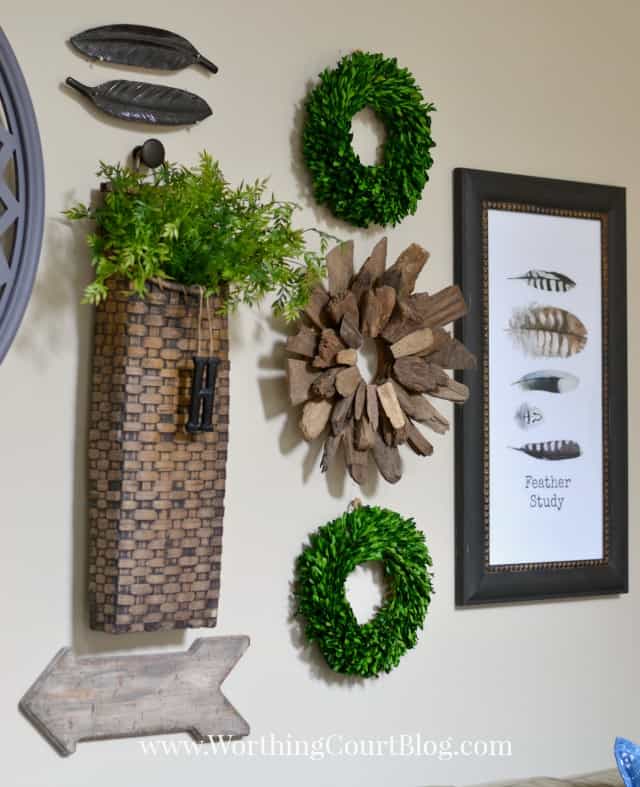 Pin
Preserved Boxwood Wreaths, Driftwood Wreath, Feather Print (search for an image that you like), Frame is from my stash.
In case you missed the full reveal of the wall and rest of this side of family room, you can see it by clicking HERE.