House Tour – The Living Room
Our living room is located to the right of the foyer as you enter the front door.  It isn't an overly large room – roughly 12′ x 14′.
I used a pair of bookcases to create a focal point on the first wall that you see.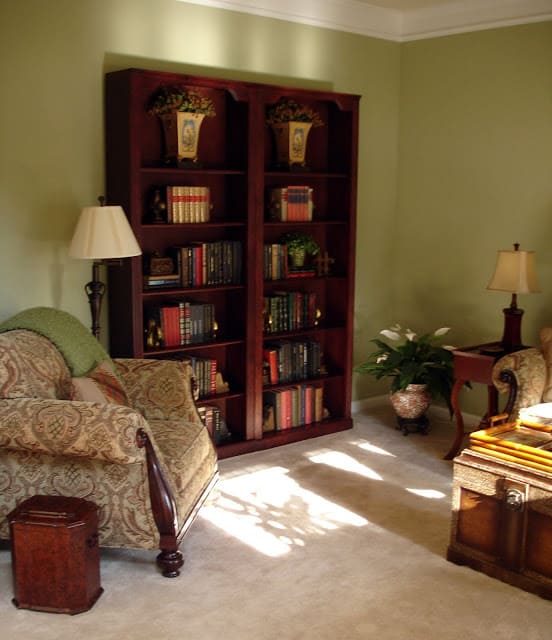 Love the sunlight streaming in and the shadows that it creates.
It is the least used room in the whole house – used by people that is.  Remember the
ferocious guard dog
?  He's just waiting for someone to bark at…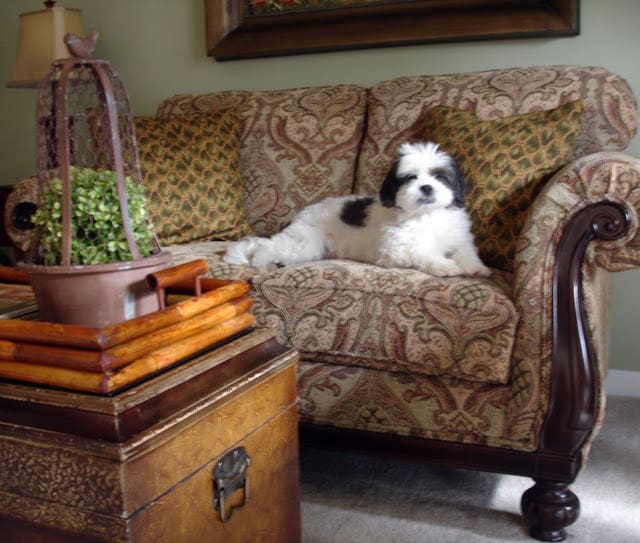 The loveseat is located on the wall directly opposite the entrance to the room.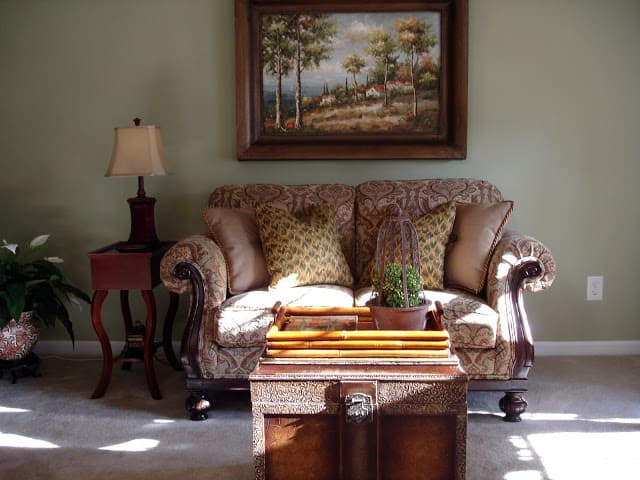 I just love this cloche with a chippy finish and a little birdie on top.  I just stuck a decorative ball covered with faux boxwood inside it.
The bookcases and a chair are located to the left of the loveseat.
I'd like to add a wreath to the front of the bookcase made out with either faux or fake boxwood one of these days.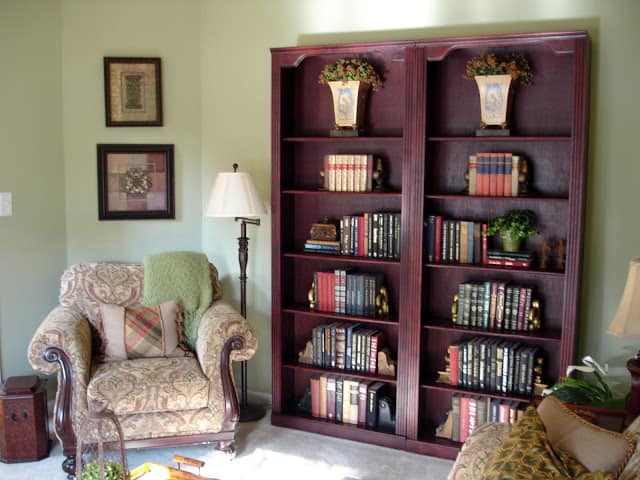 The wall behind the chair is on an angle and is a little difficult to work with.
Hanging and couple of pictures and adding a floor lamp help to create a cozy nook.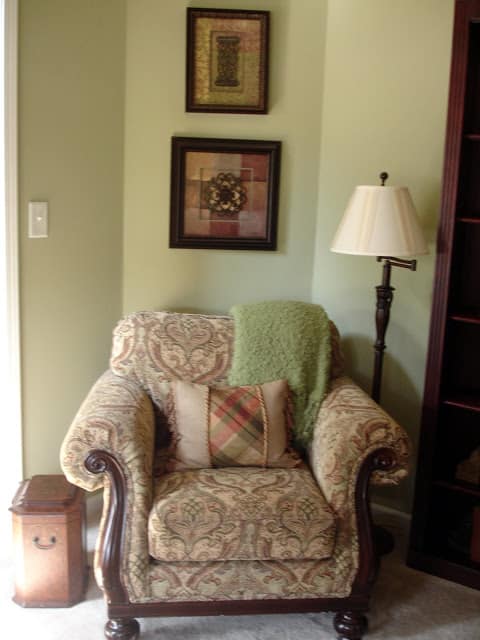 The double window that looks out into the front yard is flanked by skirted drapery panels that I made out of a burlap'ish fabric.
I chose to go with woven wood blinds in here and in the dining room instead of the white wood slat blinds that are in the rest of the house.  I love the look of woven wood blinds combined with drapery panels.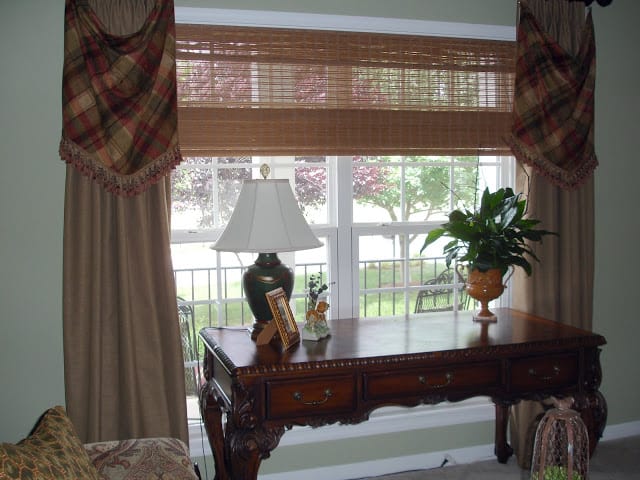 The plant on this table is the only live one in the room.  The rest of them are fake.  I know a lot of you don't like fake plants, but sometimes I like them in small doses.
Here's a closer look at one of the drapery panels.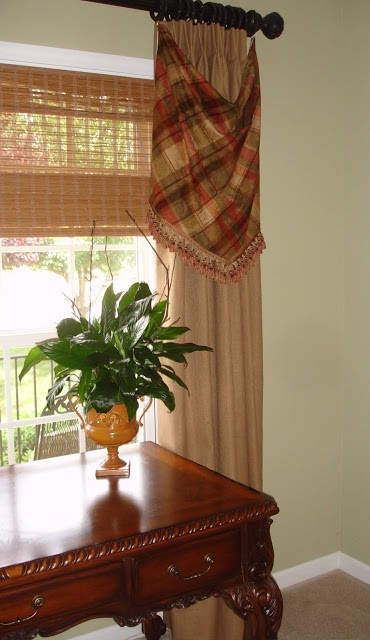 The sunlight streaming into the room makes the green on the walls look like a mint green, but they really aren't.  It is a richer, deeper Sherwin Williams color called Koi Pond.
Thanks for stopping by!  Hope you enjoyed this little tour.