How To Transition Your Home From Christmas To Winter Decor
NOW THAT YOUR CHRISTMAS DECORATIONS ARE DOWN, YOUR HOME MAY BE FEELING A LITTLE LIFELESS.  HERE'S HOW TO ADD LIFE AND COZY IT UP FOR THE WINTER MONTHS.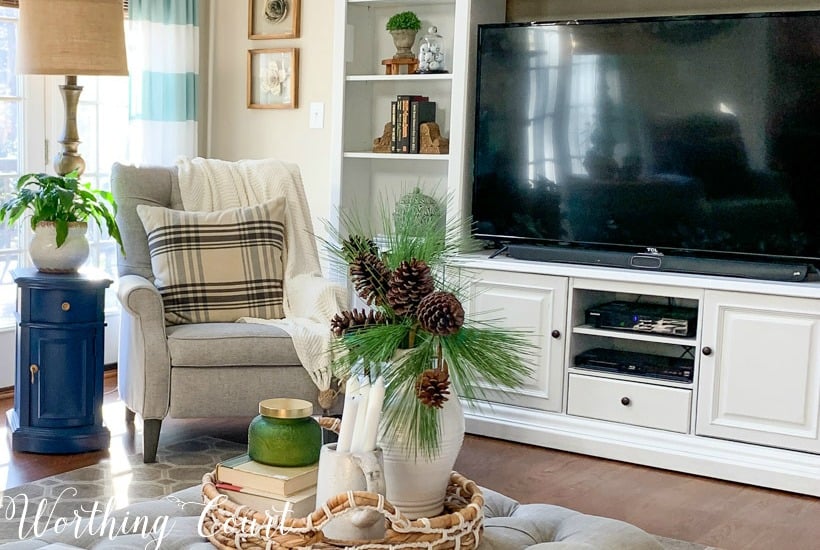 As much as I love my festive Christmas decor, I must admit that it starts to feel a little too fussy over time and I start to tire of being surrounded by so much stuff.  It never fails that by the time the holidays are over, I'm more than ready to get things back to normal!
I'm ready to simplify my home for the winter, but the challenge is to keep the cozy factor once all of the Christmas decor has come down.  I'm sharing 5 ways to do just that!
REMOVE THE RED AND THE GLITTER
Nothing says Christmas more than red and glitter, so unless you normally decorate with these two items, remove all of it now.  Taking this one step will immediately transform your space!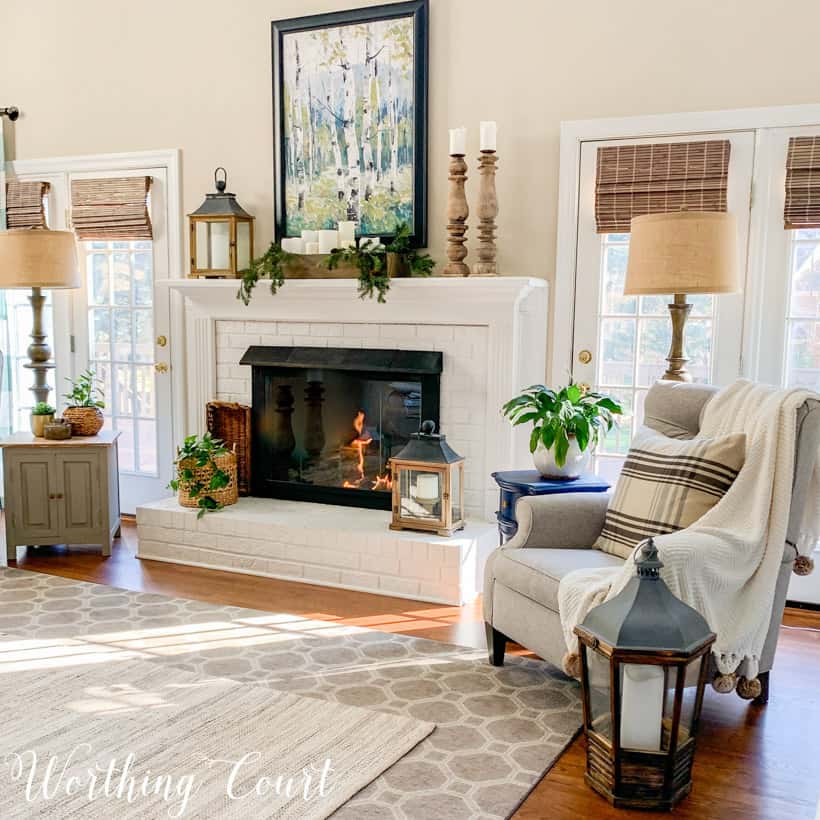 GREENERY IS YOUR FRIEND IN THE WINTER
This is an easy tip, that I imagine you've heard a lot, but it's worth repeating!  Whether real or faux, any type of greenery adds life to a room, which is much needed during these long winter months.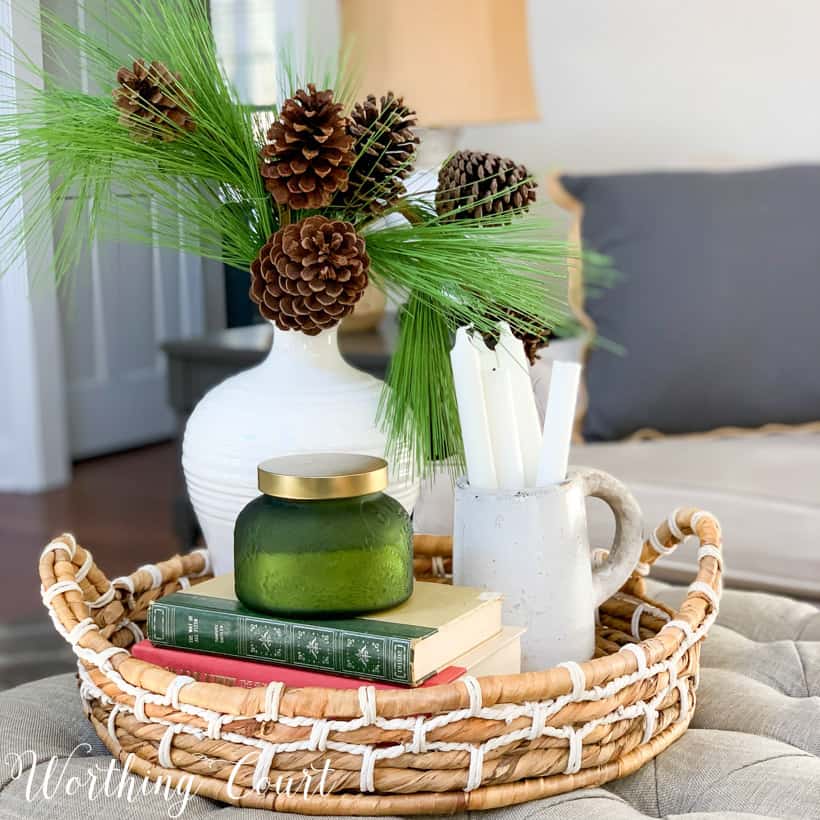 I always keep a few of my more wintery faux green stems out to display for the next few weeks.  My live plants, that we relegated to a different room over the holidays, are brought back out too.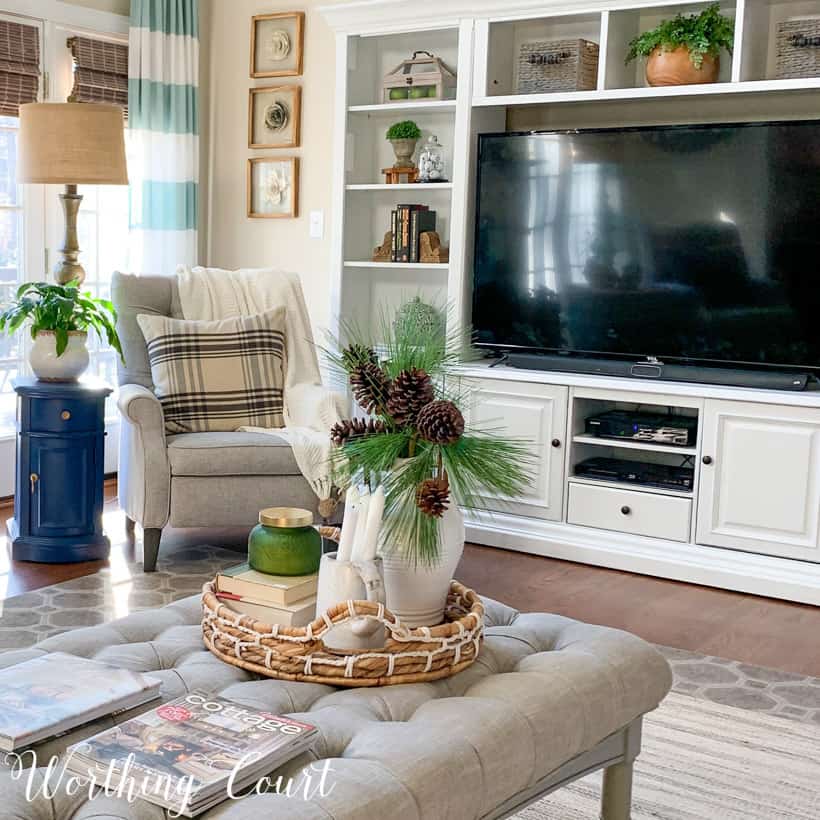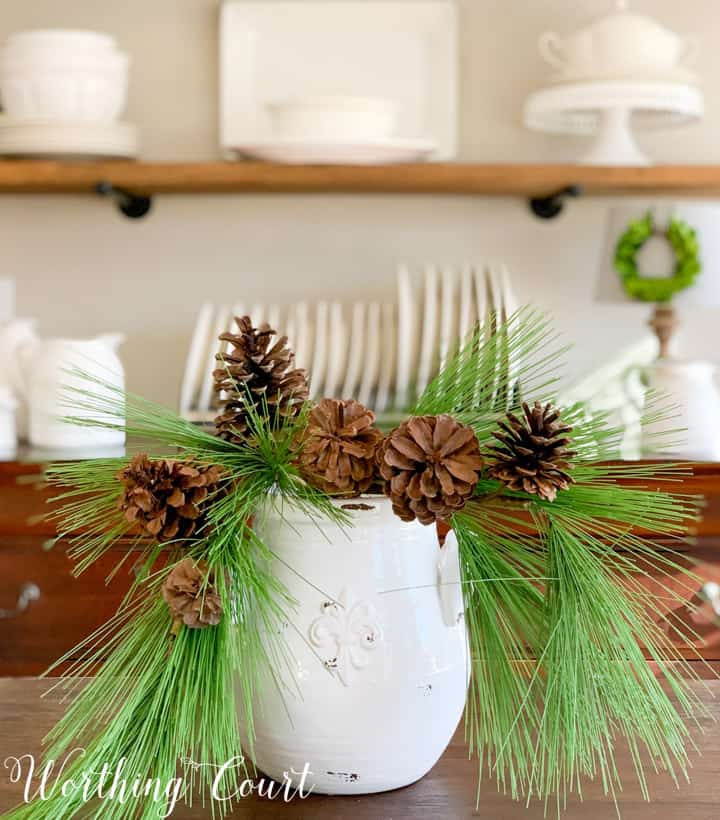 SIMPLIFY AND ALLOW YOUR SPACES TO BREATHE
I think that most of us have a tendency to go just a little overboard when decorating for Christmas.  And why not?  It's SO fun!
Once the holidays are over though, I find it to be a big visual relief to de-clutter and simplify how much decor I use.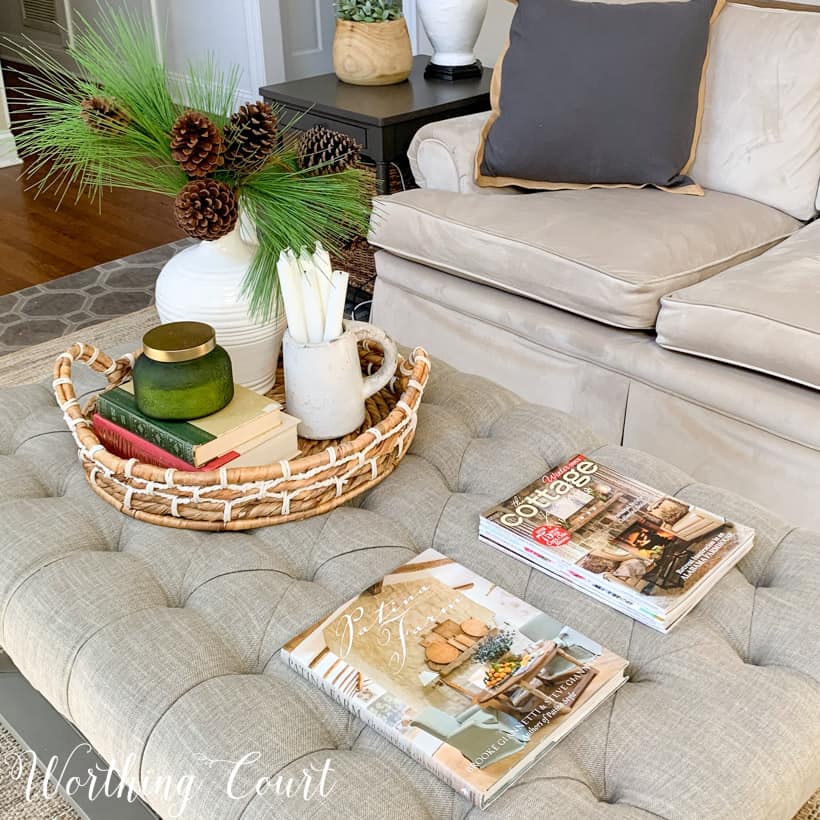 THE SECRET TO COZINESS IS TEXTURE
Texture is always a must-have to help keep your spaces from falling flat, but especially this time of year!
Think chunky blankets, furry pillows, woven baskets, pinecones, leafless twigs, greenery, grapevine wreaths and so on.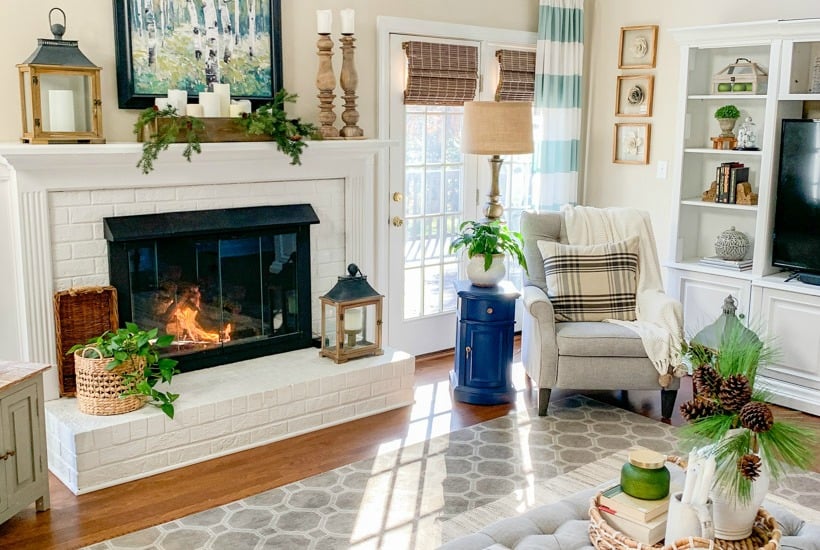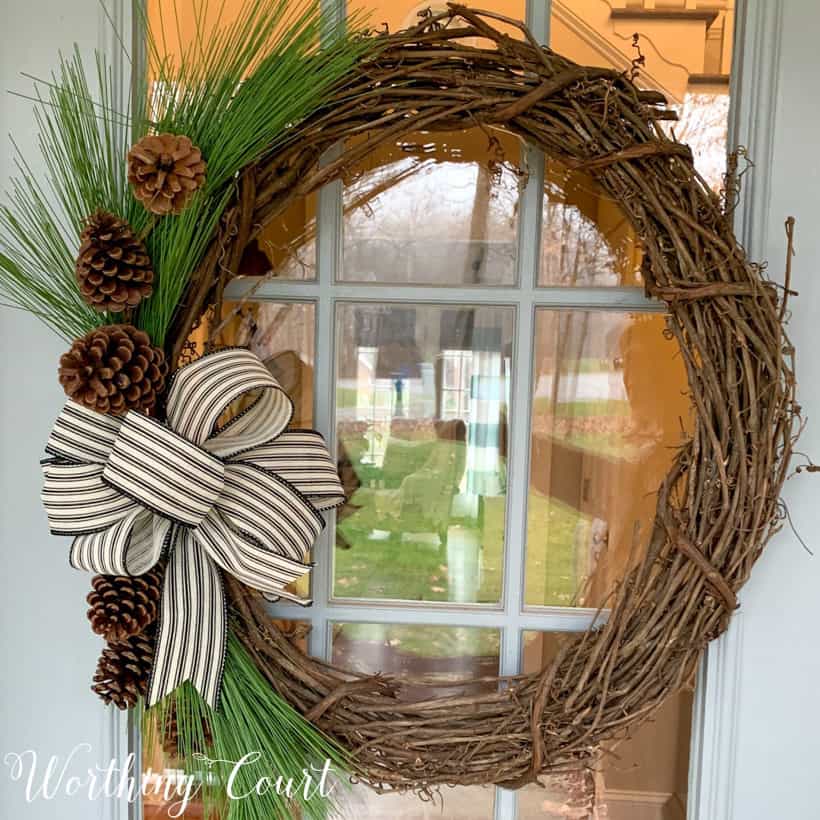 LIGHTEN UP!
We don't get much snow where I live, but even so, many of our days have gray skies this time of year.
Those gray skies, combined with leafless trees outdoors, can push me right into a dreary attitude if I'm not careful!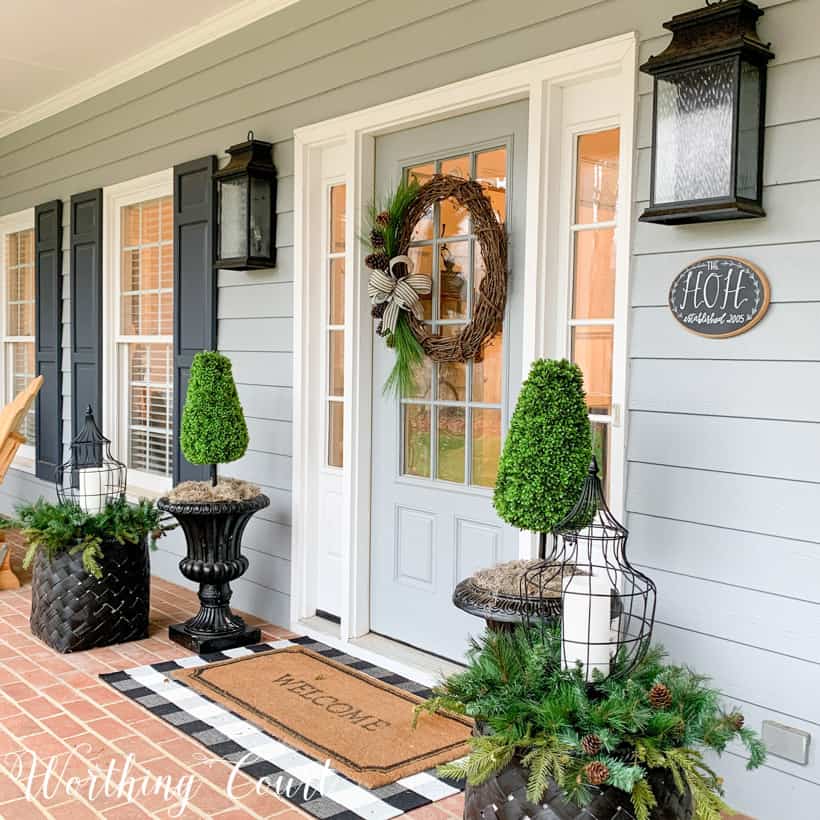 To combat the dreariness on the exterior, I love to use lots of white accessories and candles on the interior.  Even a few strands of white Christmas lights are okay to use, as long as they are kept to a minimum.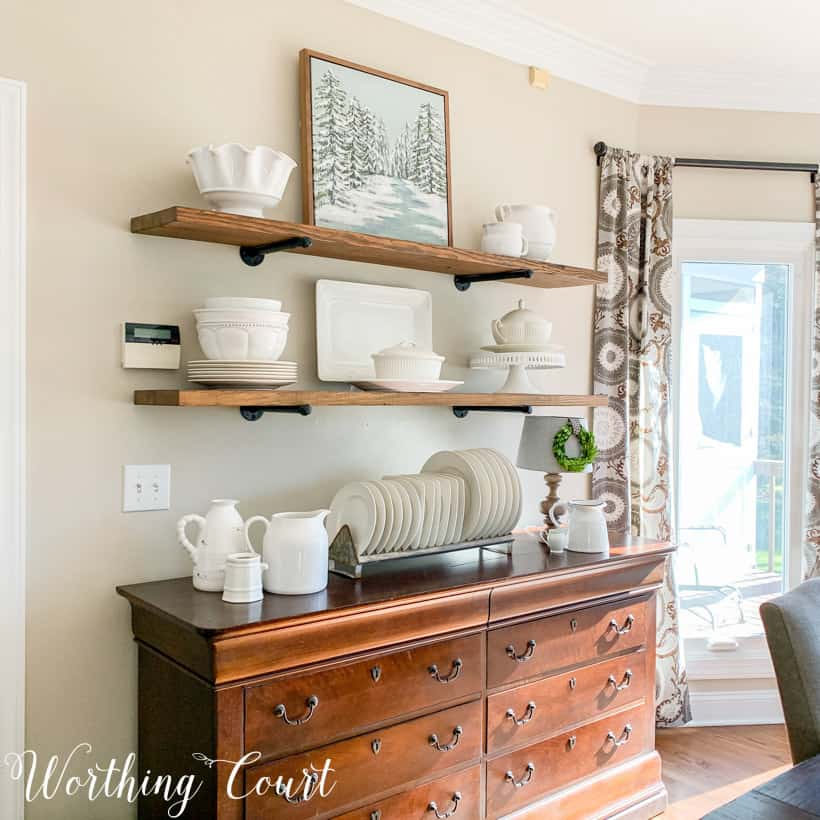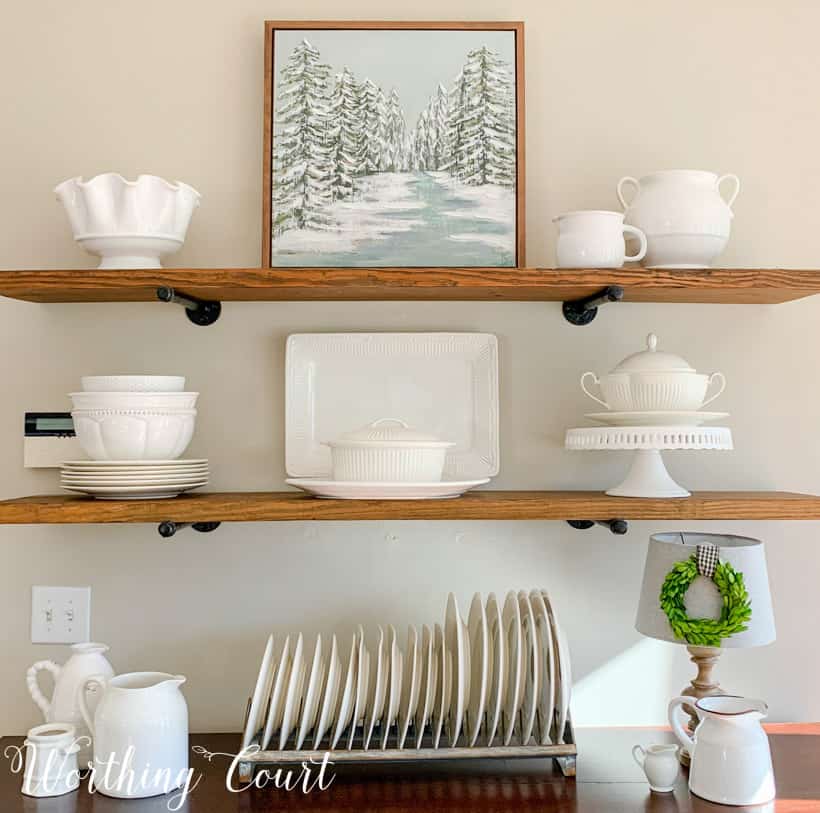 Here's to staying cozy, my friends.  Spring will be here soon!