Make Your Winter Decorating Easy With A Winter Decor Capsule!
WINTER DECORATING CAN BE A CHALLENGE AFTER CHRISTMAS!  SAVE MONEY AND MAKE IT EASY ON YOURSELF BY CREATING A WINTER DECOR CAPSULE THAT YOU CAN PULL FROM YEAR AFTER YEAR.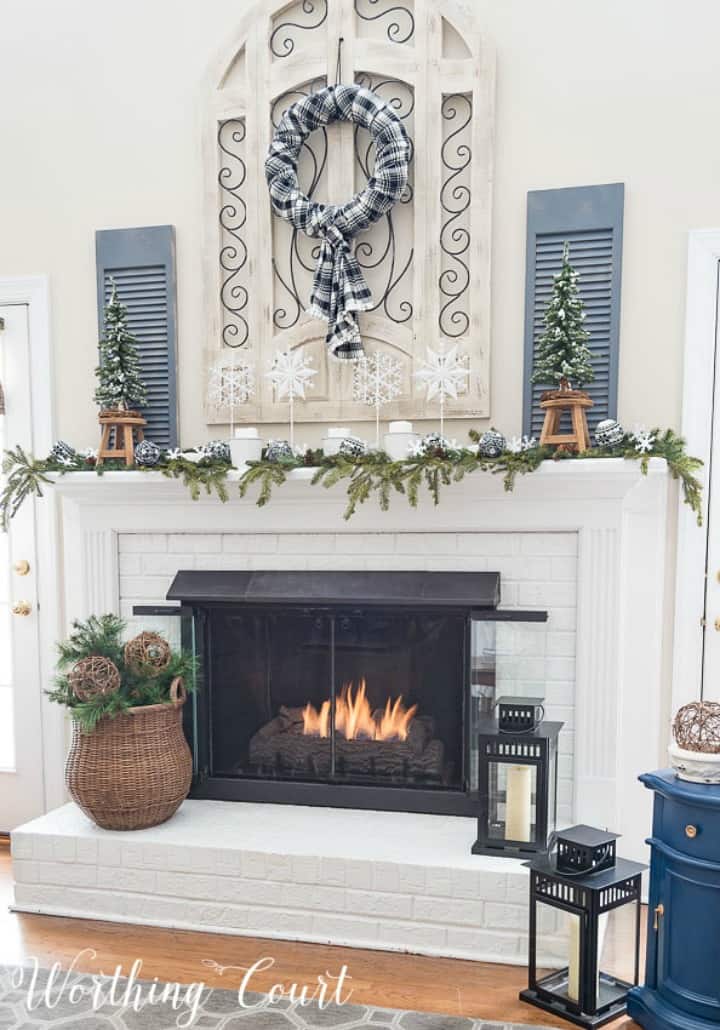 The other day, I gave you tips for transitioning your home decor from Christmas to winter (you can click HERE to read the post, in case you missed it).  Making the transition to non Christmas winter decorations can be a bit dicey though, especially if you're wanting a fresh "new" look.
So many of the things that we use to decorate with at Christmas can easily overlap into winter – right???  But, I don't want to use only those overlapping items – I also want to bring in beautiful winter decorations that are fresh, but not necessarily new.
I've talked before about creating a home decor capsule that you can use to give your home a fresh look , which basically means that you keep a stash of timeless, essential home decor pieces that you can pull from year after year.
Since everything in your capsule coordinates, you can switch things up without spending any money to redecorate because you are basically shopping your own home!
Let's take that concept a step further by breaking it down into seasonal home decor capsules.  Today, we'll take a look specifically at a winter decorating capsule and what you may want to include in it.
I've made it easy for you to get started by creating a Favorite Winter Decor Amazon Storefront!  It's filled with all those homey winter basics that will coordinate with most anything in your home.  Click HERE to visit the storefront.
WHITE ACCESSORIES
I never tire of talking about the versatility of white accessories!  They simply go with everything, brighten any space where they are used and soft whites are perfect for including in a winter decorating capsule.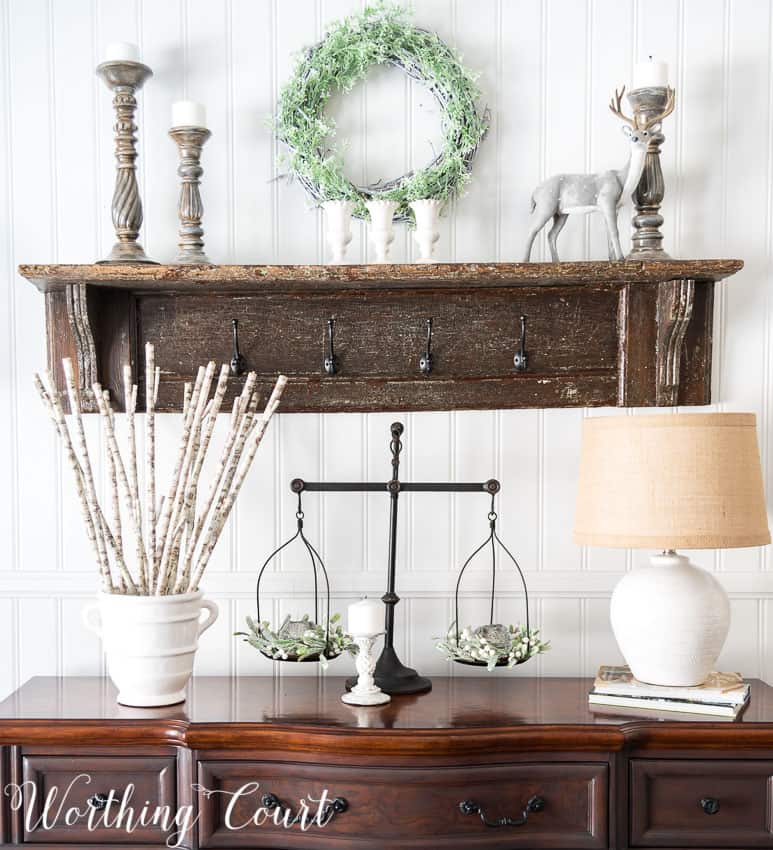 WINTERY THROWS
Throws have become SO popular, that there's literally a throw blanket to be found for every season.  My favorites for winter are chunky knits and anything with cozy faux fur.
We no longer have this leather chair in our home, but this is a good example of how a fur throw can make even a cold leather chair feel cozy!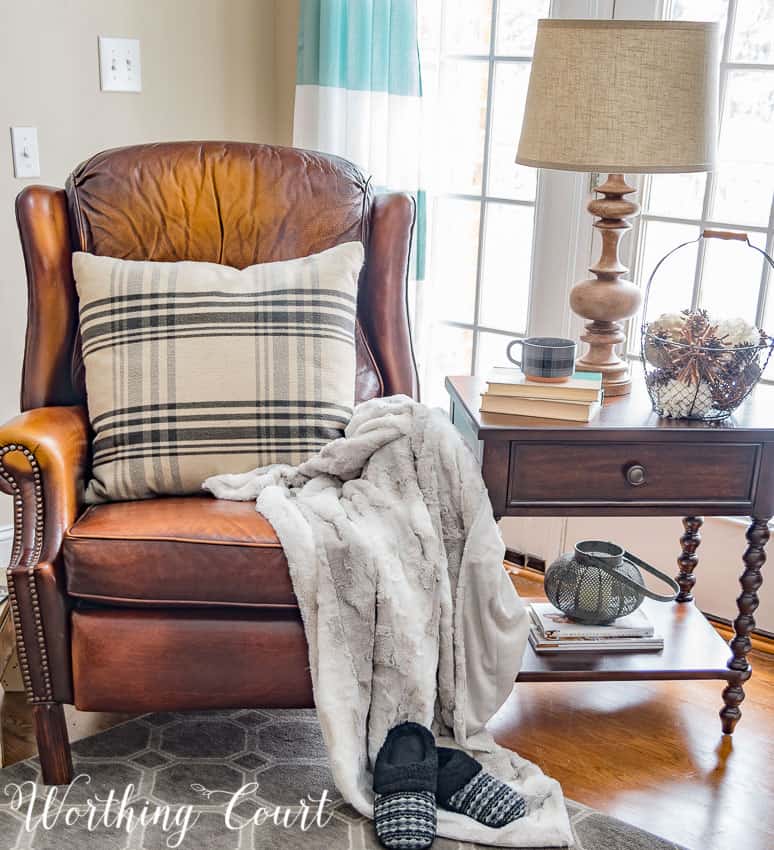 WINTERY PILLOWS
I adore using seasonal pillows as a quick way to add instant seasonality to any room.  Think about it – add a pillow with a snowflake on it to your couch and voila – instant winter!  Even black, white and tan plaid seems wintery when it's on nubby, textural fabric.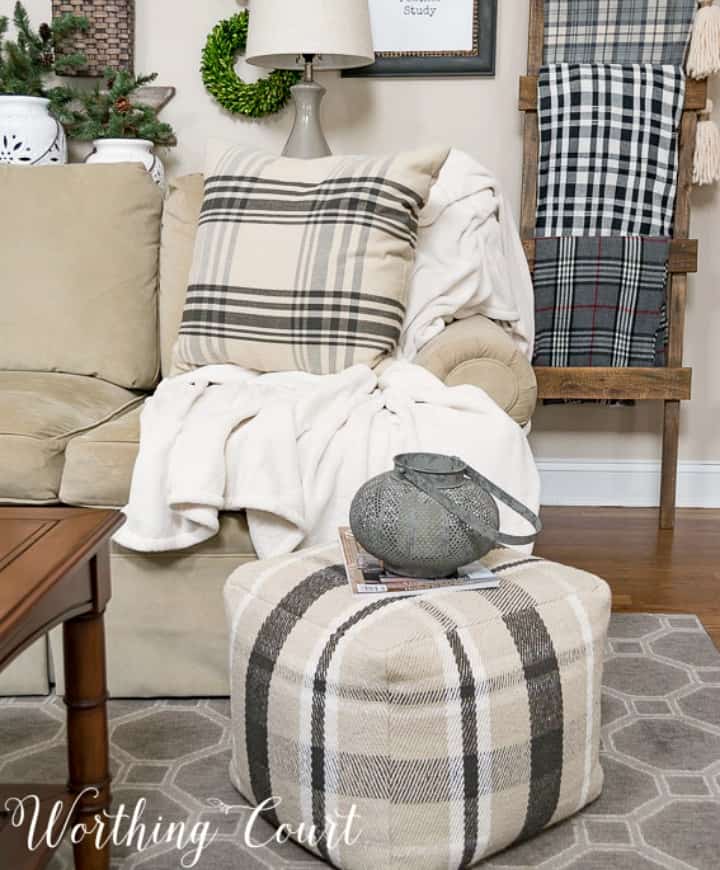 BASKETS
We all know that baskets can hold anything from throw blankets to extra pillows to pinecones.  Logs look great in a basket too, even if you don't have a wood-burning fireplace.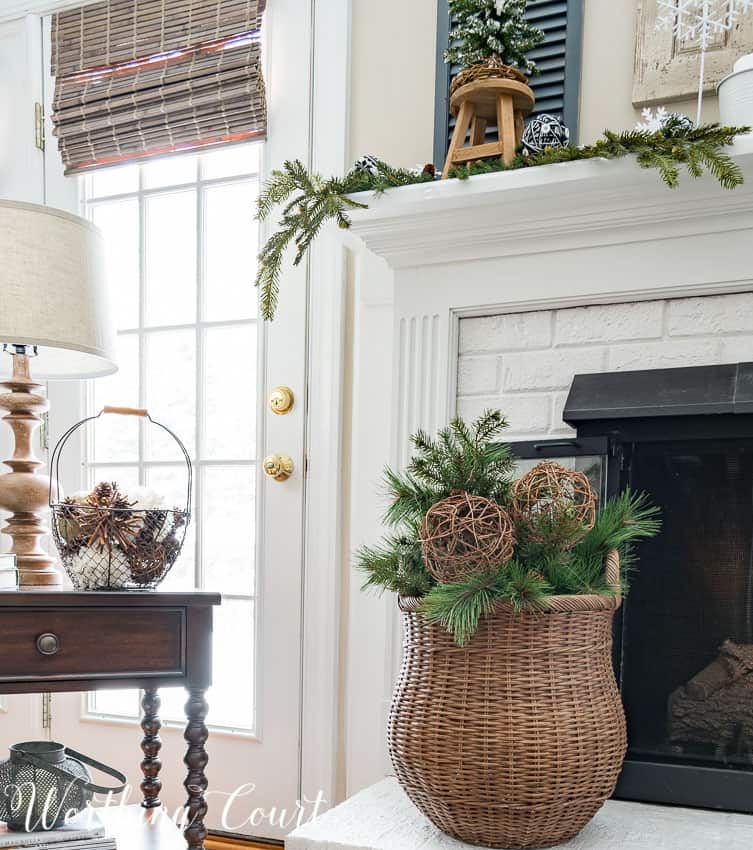 TRAYS
In my book, trays are the ultimate home decorating weapon and are perfect for corralling home seasonal items together!  You can read all about how I decorate with trays by clicking HERE.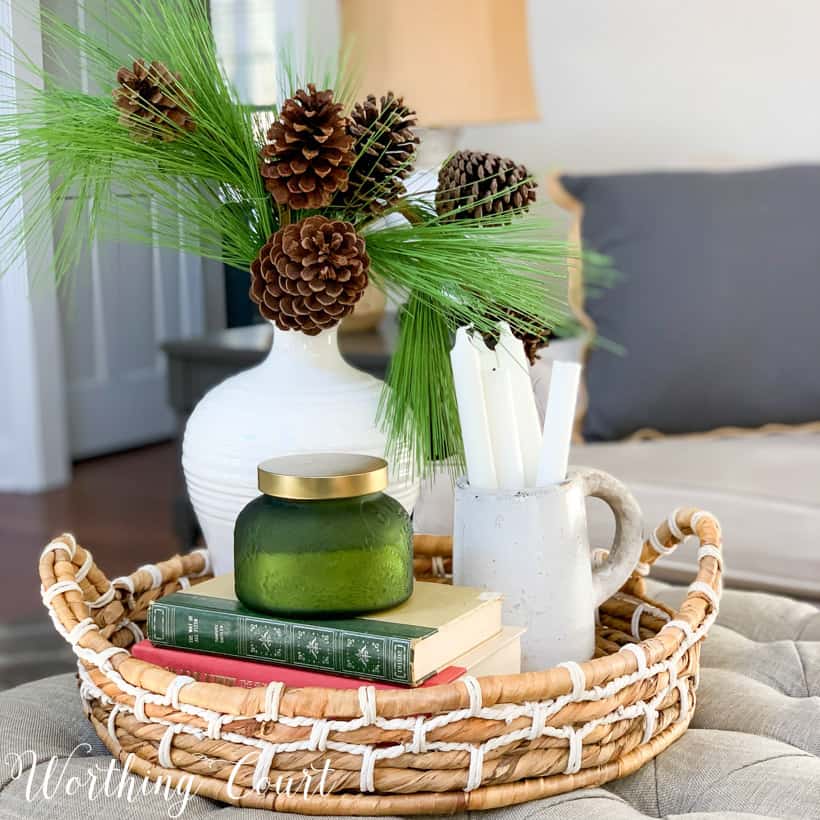 LANTERNS
Lanterns are another home decor staple that I rely upon.  Winter decorating is all about making our spaces cozy, cuddly and I can't think of anything warmer than the soft glow of candles in a room!  I also wrote a post about decorating with lanterns, which you can read by clicking HERE.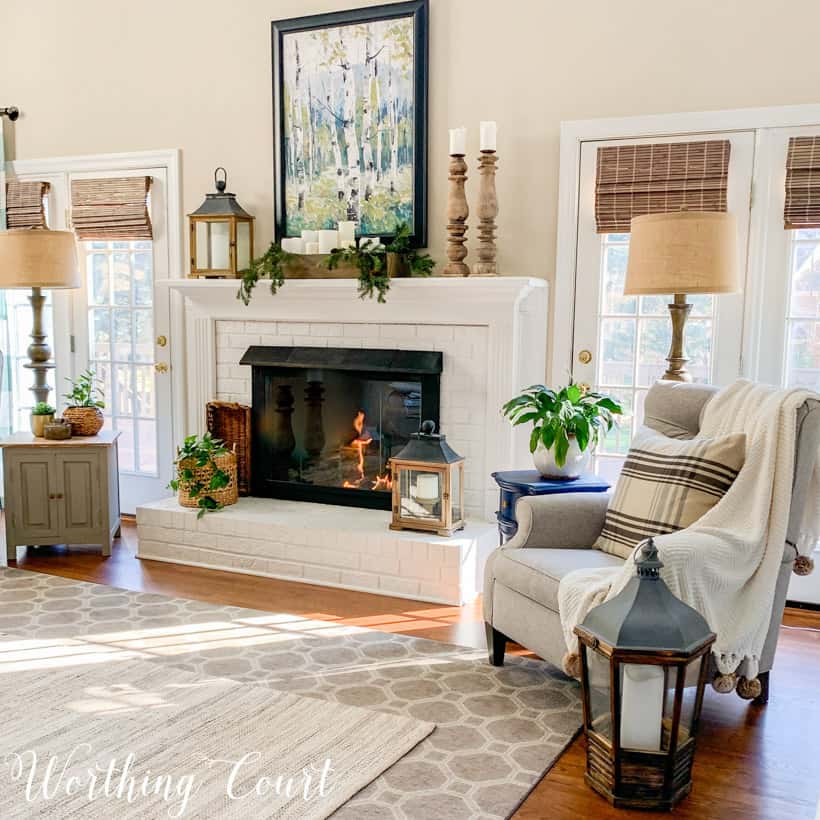 TEXTURE
Texture is a must-have item in home decor!  Most especially when cozying up your home for winter.  You can get texture for the winter by using plants (real or faux), pinecones, baskets, chunky and furry blankets and pillows and so much more.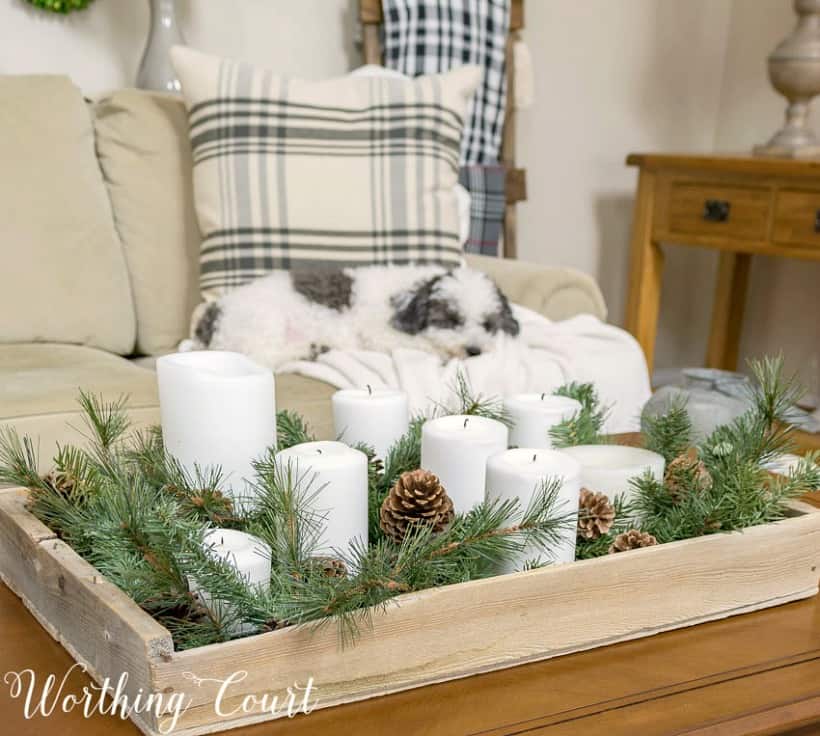 Have fun putting your winter decorating capsule together!  See if you don't agree that it's a great idea!