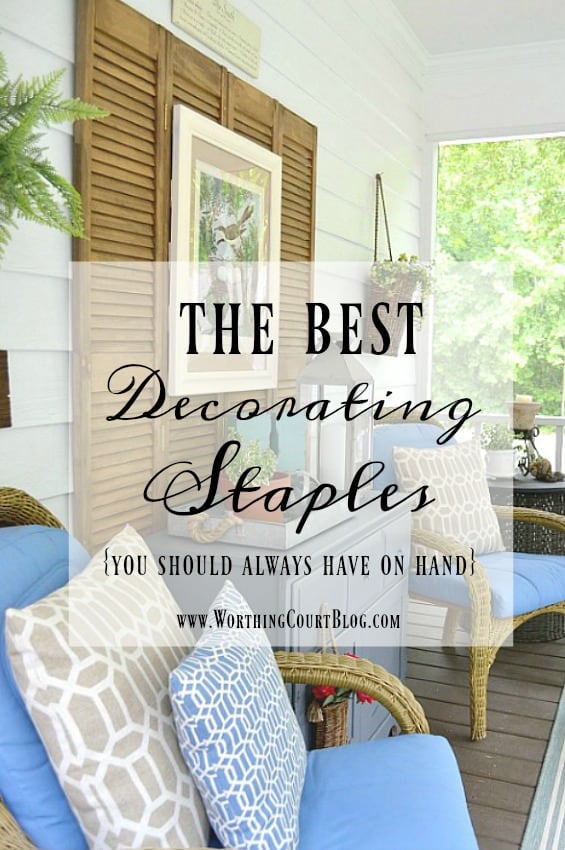 As a home decor blogger, my mission is to use my home to help inspire you to create a home that you and your family will love and be comfortable in. And that my friends, means one thing – constantly changing up my decor!
Whether refreshing my home for the change of seasons or decorating for a holiday, things are always changing around here at Worthing Court. There's no fun or challenge in simply running out and buying something new every time I'm ready for a change. I find it much more satisfying when I work to reuse as many items from my stash as I can. If something doesn't fit the look that I'm after, then I try to change it in some way so that it will.
With that in mind, I've learned to keep a variety of decor staples in my arsenal. Here's my list of six that I can't "live" without.

MY LATEST VIDEOS
CRATES, BOXES, BASKETS AND TRAYS
Oh goodness – the possibilities of what can be done with these decorating staples are limitless! You will frequently see me using a basket or tray as a backdrop to a vignette. Sometimes having a solid piece behind your decor will give the area a more finished look.
CHRISTMAS IN MY BREAKFAST NOOK
You can see that I used not one, but two trays as a backdrop on the open shelves in my breakfast nook last Christmas. The entire arrangement looks so much better to me than if there was just bare wall showing. Plus, a tray in the back helps your decorations to pop!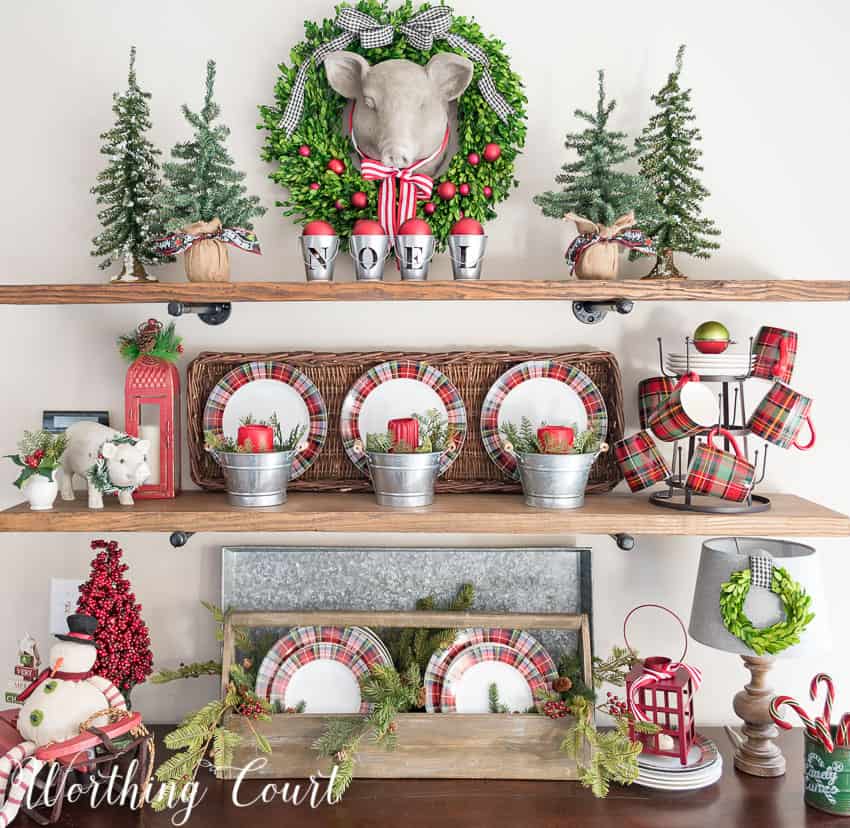 BOOKCASE MAKEOVER – TRADITIONAL CHERRY TO FARMHOUSE FAB
Trays are awesome for grouping items together and giving them importance. The three plants grouped together on a small tray on this bookcase look so much better than if three pots were just lined up in a row.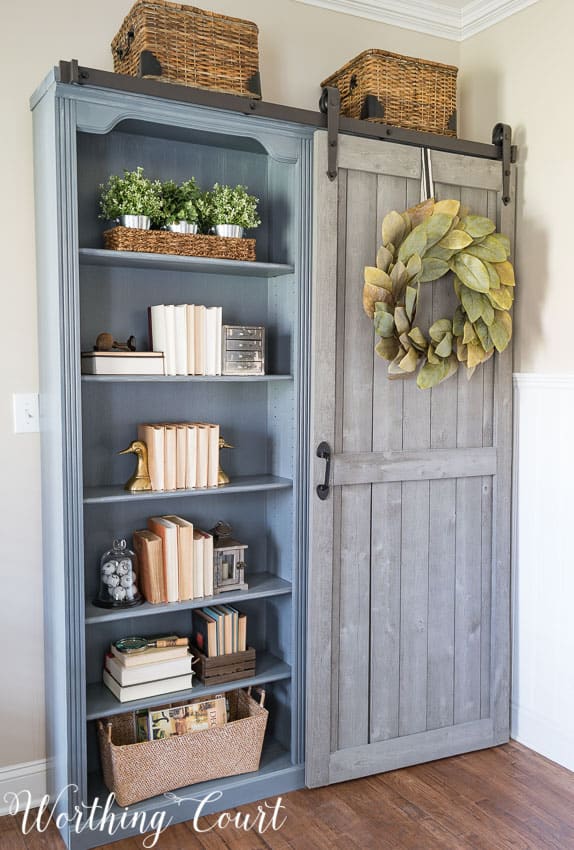 OLD BOOKS
DINING ROOM MAKEOVER REVEAL – BEFORE AND AFTER
I hoard old books and use them everywhere! I'm very picky about which old books I hoard though. I typically look for books with black covers and/or black spines. My favorite trick for using books is to add height to lamps, vases, containers – you name it.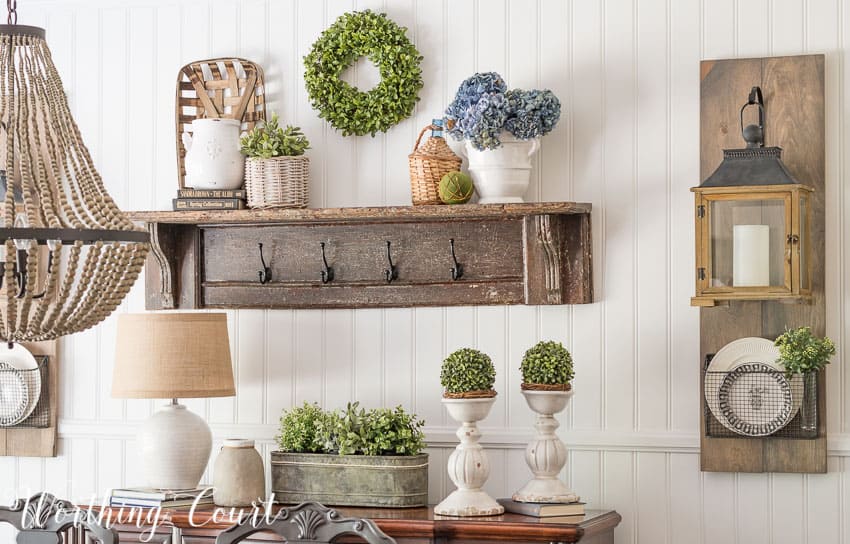 SHUTTERS AND BIFOLD DOORS
SCREEN PORCH REVEAL
I rarely pass shutters and bifold doors up if I find them a great price. Talk about something that makes a great backdrop! This area on our back porch wouldn't look nearly as inviting without the set of bifold doors that I have standing behind the chest.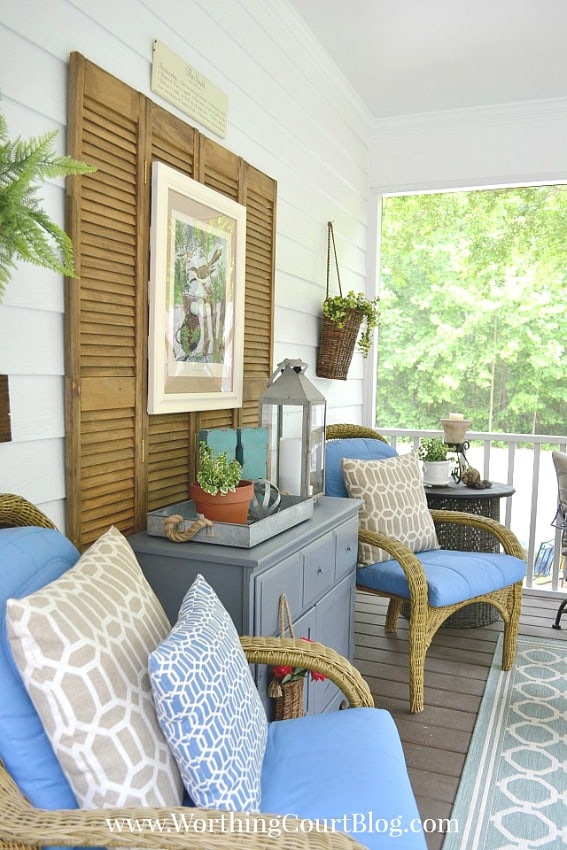 DINING ROOM MAKEOVER REVEAL – BEFORE AND AFTER
I added hanging plates to the shutters flanking the mirror in my dining room. Sometimes, I even hang tiny wreaths on the front of the plates when doing seasonal decorating.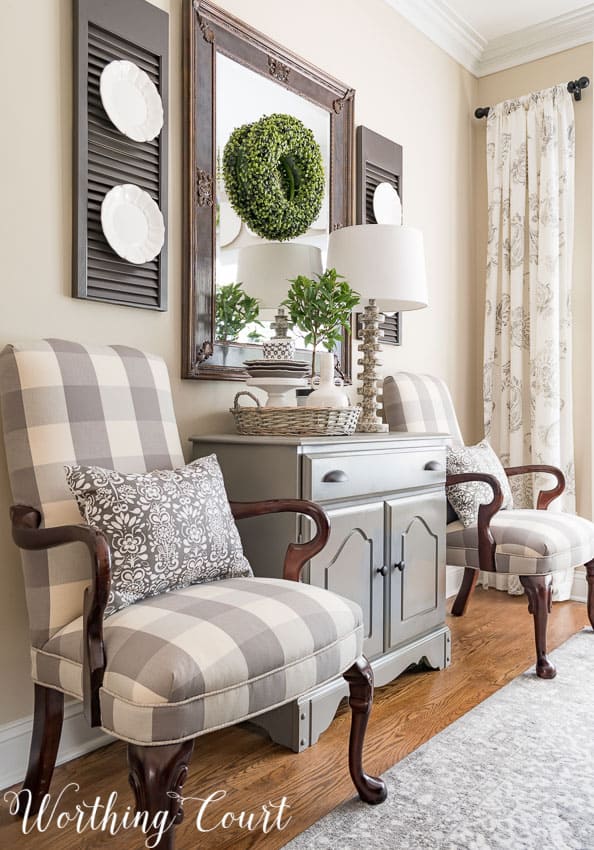 LANTERNS
Lanterns are super easy to fit into your decor! I believe there's a style for every taste and budget out there. I like to use them in unexpected ways, such as when I used lanterns in my fall planters as candle holders.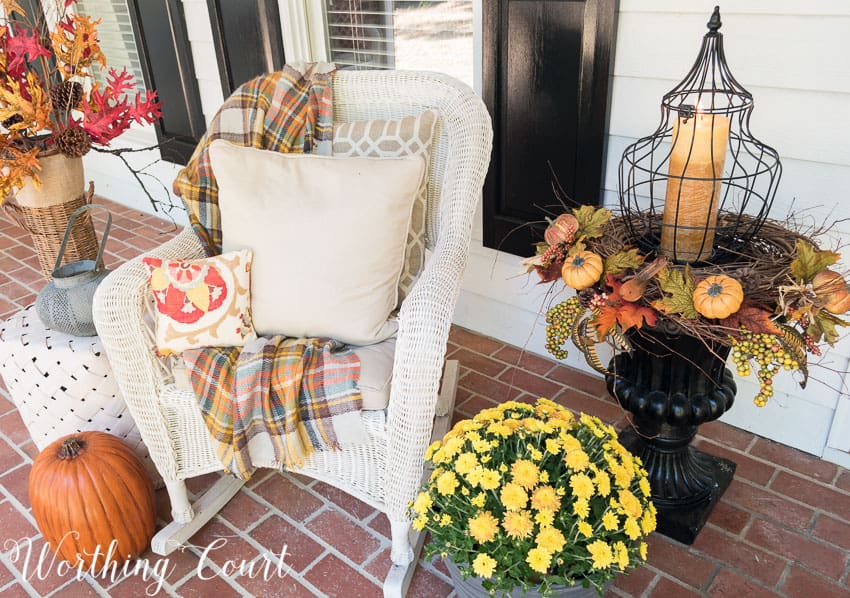 DISHES AND SERVEWARE
I love, love, love decorating with dishes! I hang them on the wall, I stack them on a pedestal and I fill tool boxes with them on the shelves in my breakfast nook. My everyday dishes are white – Mikasa Italian Countryside, but I love sprinkling in a few seasonal colored ones. My favorite resource for dishes to decorate with is the dollar store.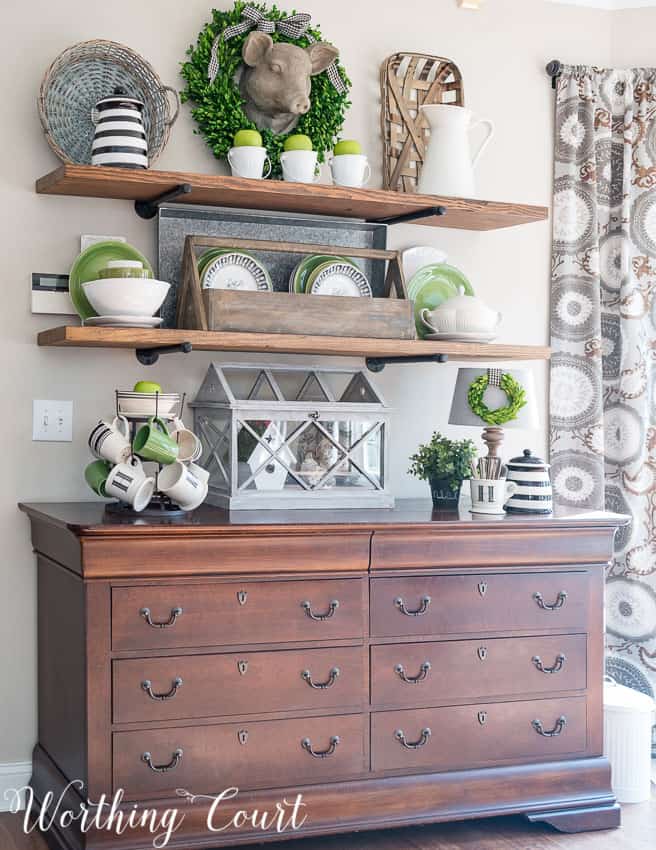 WREATHS
HOW TO STYLE A FARMHOUSE BOARD AND BATTEN WALL
Oh, how I love wreaths! I have them everywhere around my home. It's really hard for me not to go overboard with them.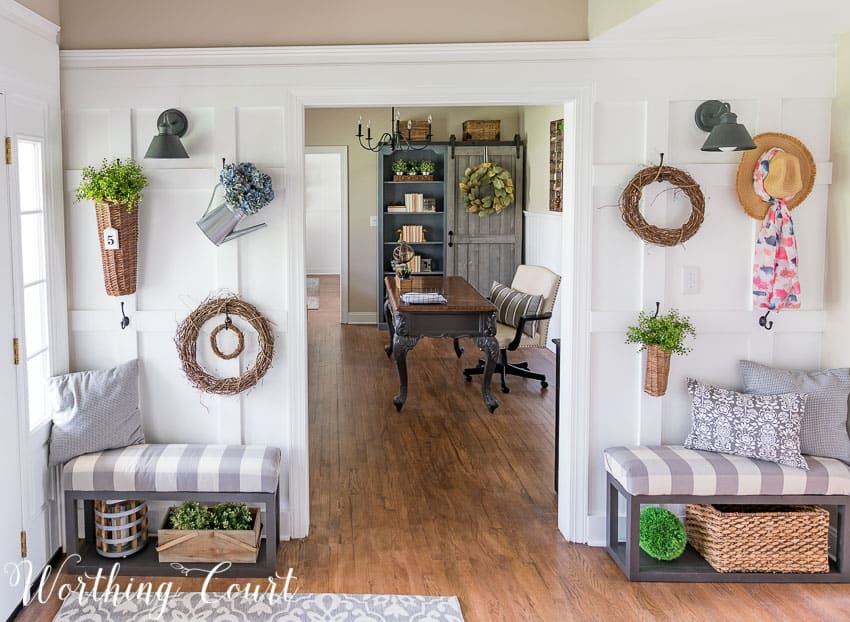 HOW TO MAKE A MOSS COVERED WREATH
I keep a supply of wreath forms and grapevine wreaths in my stash so that I don't have to run out to the store every time I want to make one.
When I'm shopping, I'm always on the lookout for a great price on certain items that I'll be able to use over and over to give the decor in my home a fresh look! How about you – do you have favorite decorating staples that you like to use?
Sharing at THESE great parties.