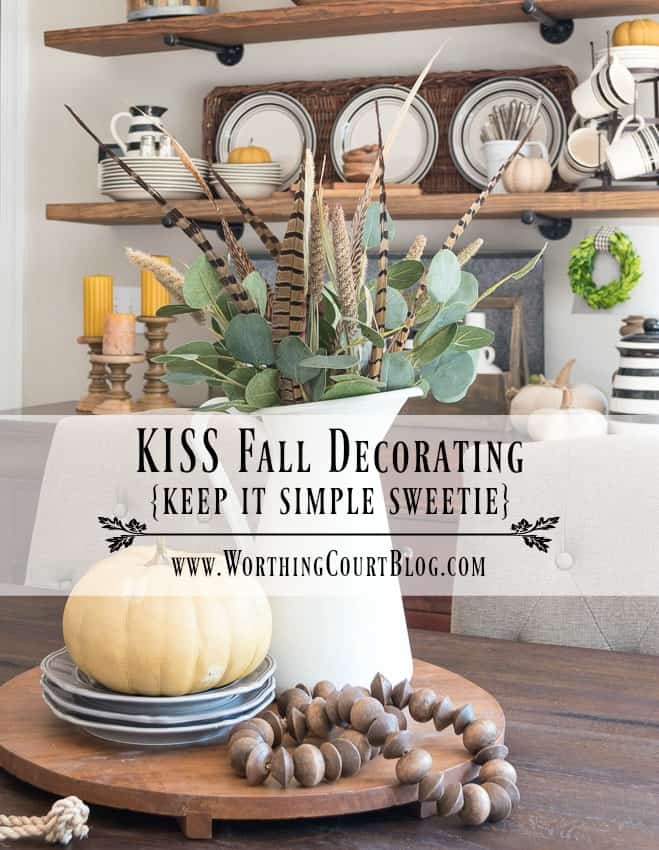 Okay, my friends – this decorating for fall (or any season or holiday) stuff can get way out of hand if we let it!  I mean, we all have more than enough demands on our time – right?  So, pardon my grammar, but ain't nobody got time to get stressed out about decorating!  That's why I've subscribed to the KISS method of fall decorating!  Know what K-I-S-S stands for?  Keep It Simple Sweetie.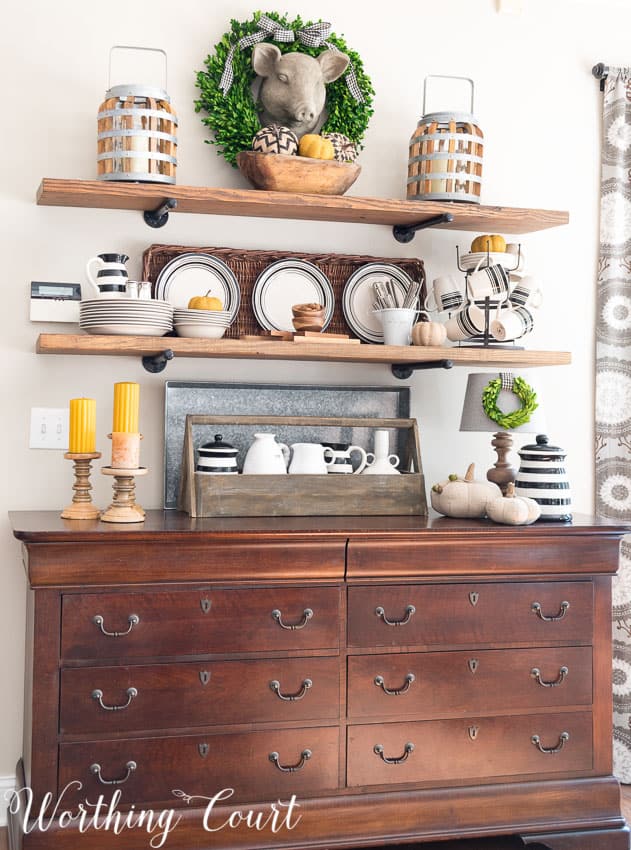 Let me explain a little of what I'm talking about.  Take a look at the two photos below.  The photo on the left is of my breakfast area shelves decorated for late summer (click HERE to see that post if you missed it).  The photo on the right is of the same shelves decorated for fall.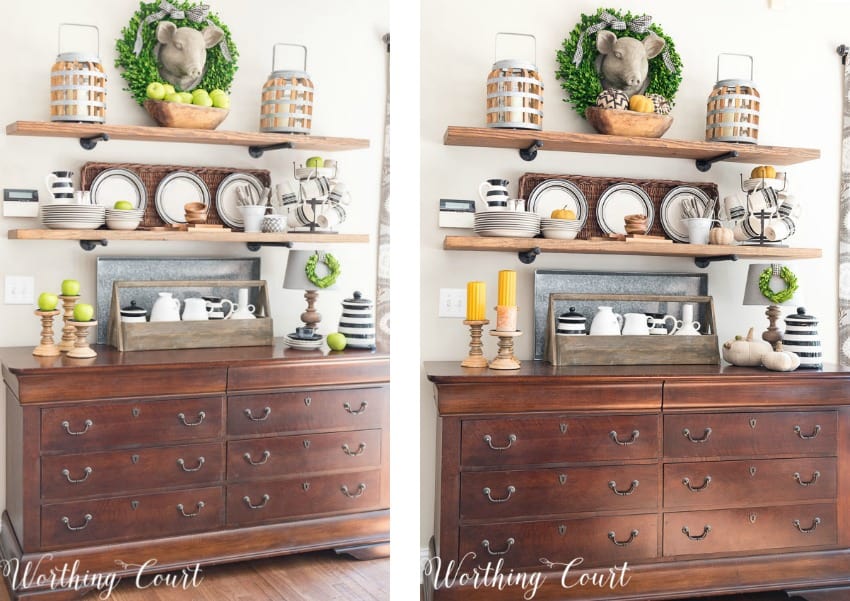 When I decorated these shelves for late summer, I intentionally created a "background" that would allow me to just switch a few things up for fall.  Why reinvent the wheel if you don't have to?
Pumpkins replaced the green apples that were previously in the dough bowl under Mr. Herbert……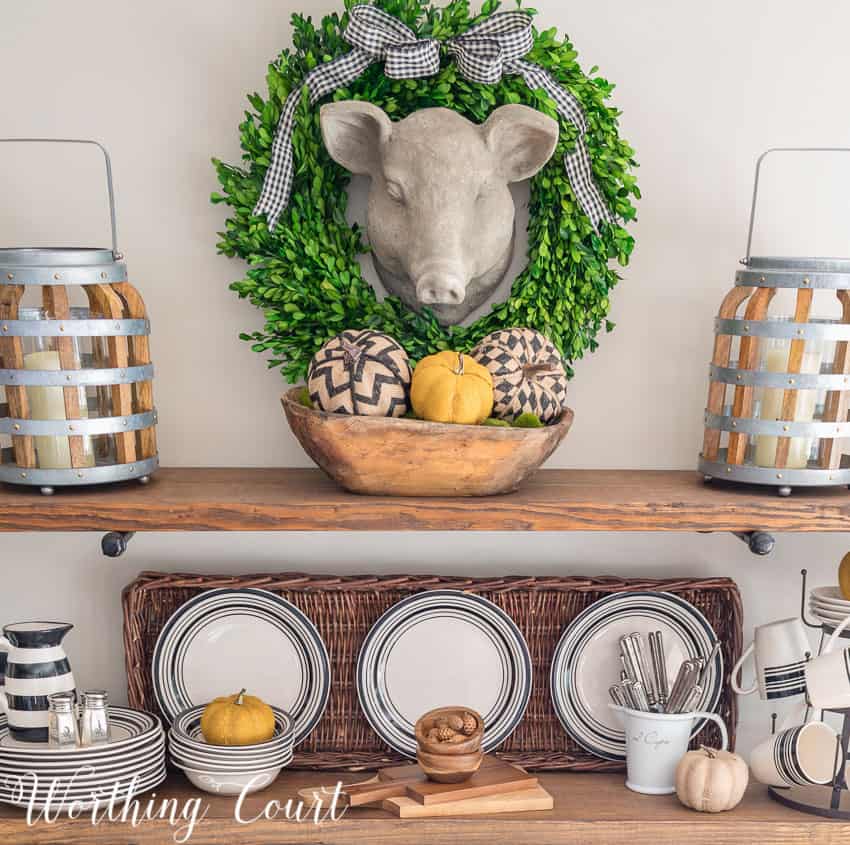 ……and down below, candles replaced the apples on the candlesticks and pumpkins were added under the small lamp.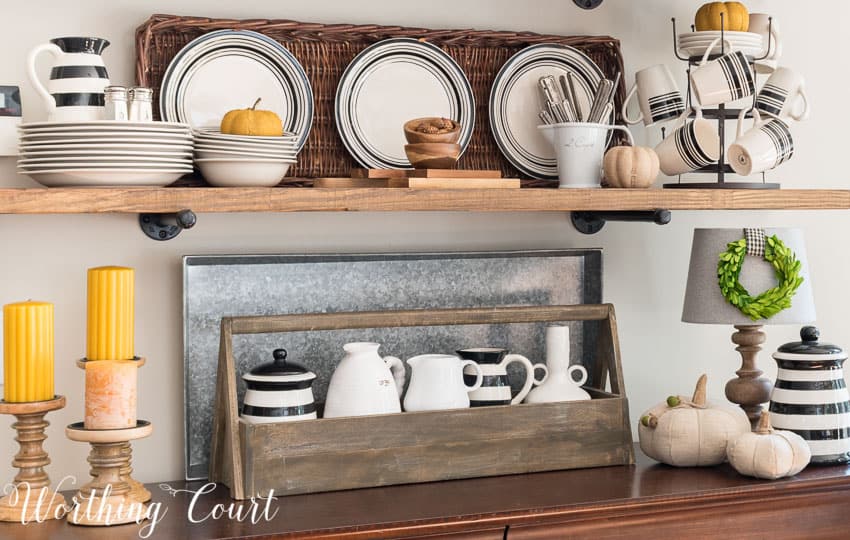 I scattered a few pumpkins around and added acorns to the wooden bowl……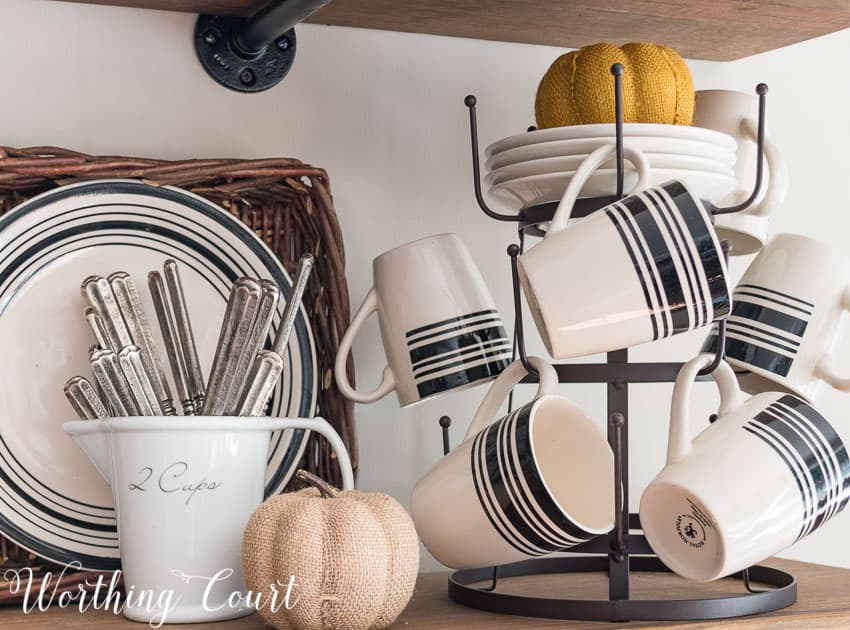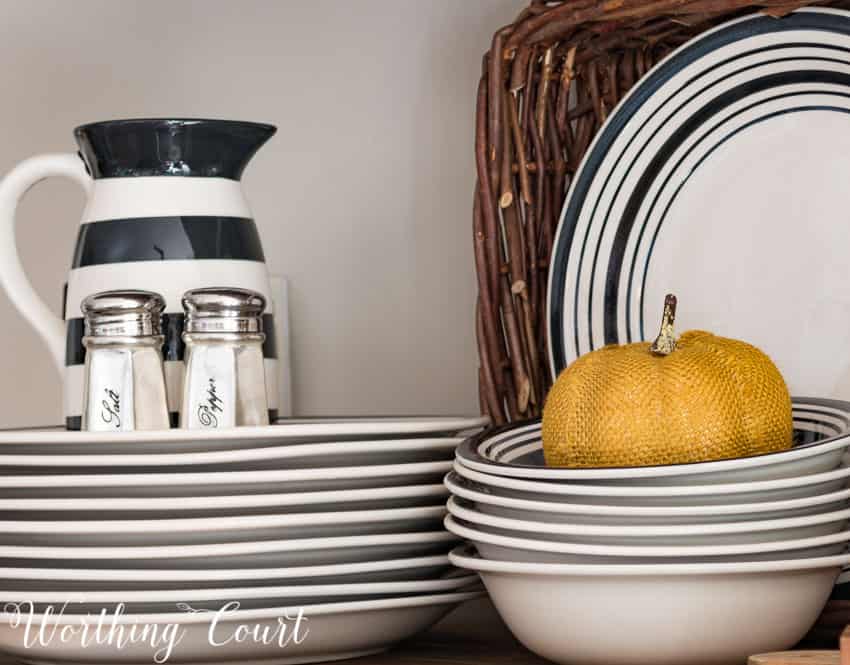 ……but, everything else stayed the same.  Super easy!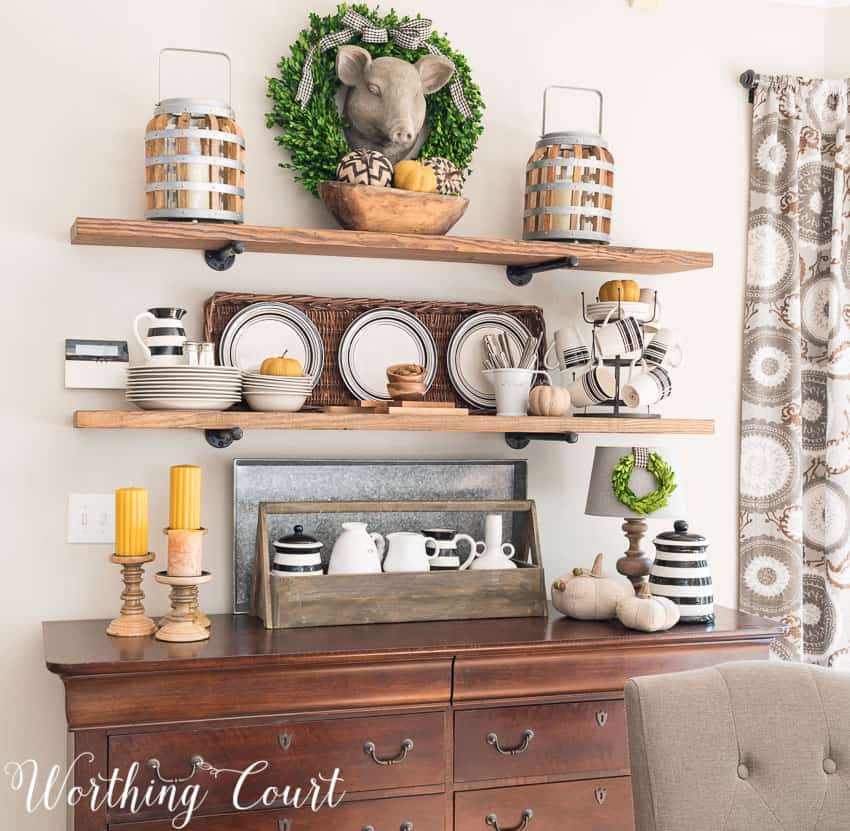 Same thing with the centerpiece on the table.  The photo on the left is the late summer look (see how I created this in 5 minutes HERE) and the photo on the right is the centerpiece tweaked for fall.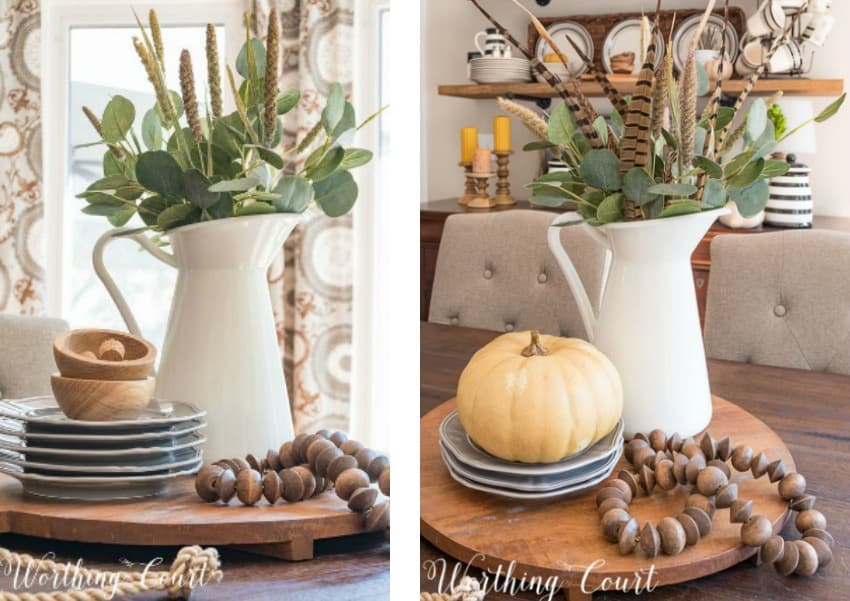 I simply added feathers to the vase of eucalyptus and wheat stalks, removed a couple of plates, added a soft golden pumpkin and moved the wooden bowls to a different spot.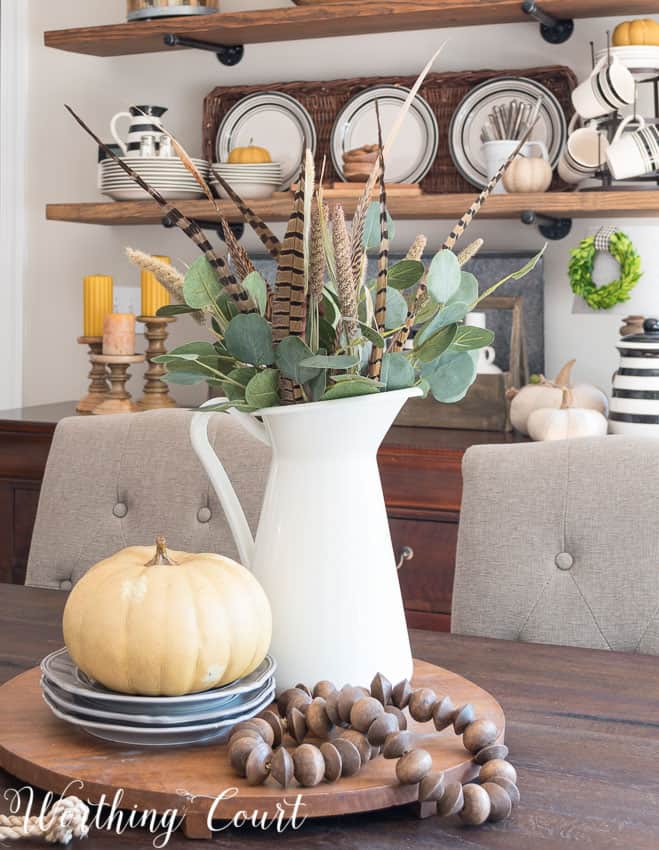 The small wooden bowls were moved to the other side of the centerpiece.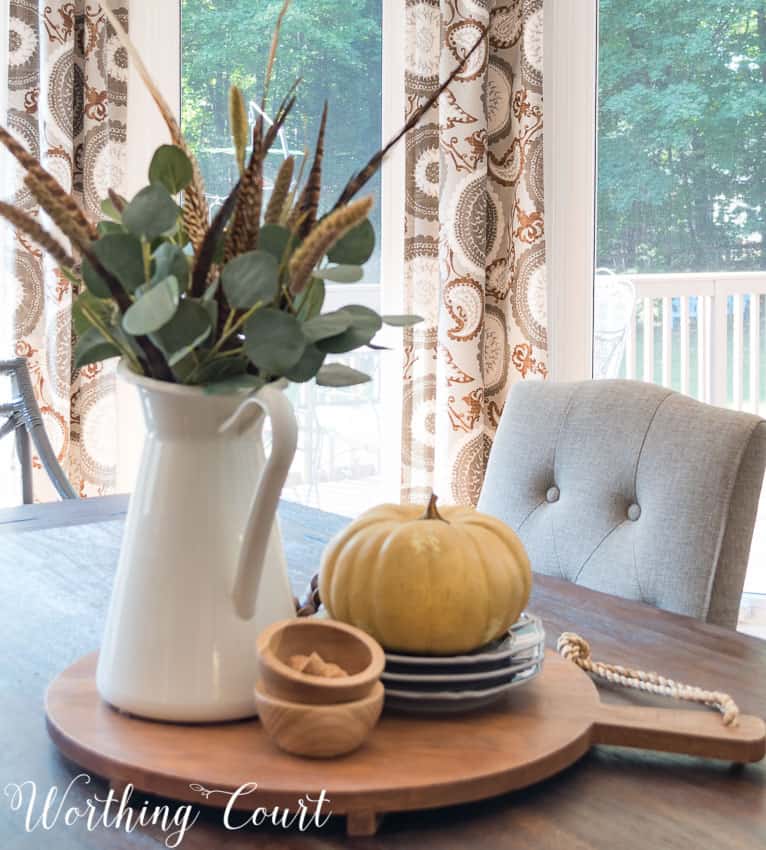 I didn't even rearrange the beads!  I don't know if this whole thing even took me two minutes total.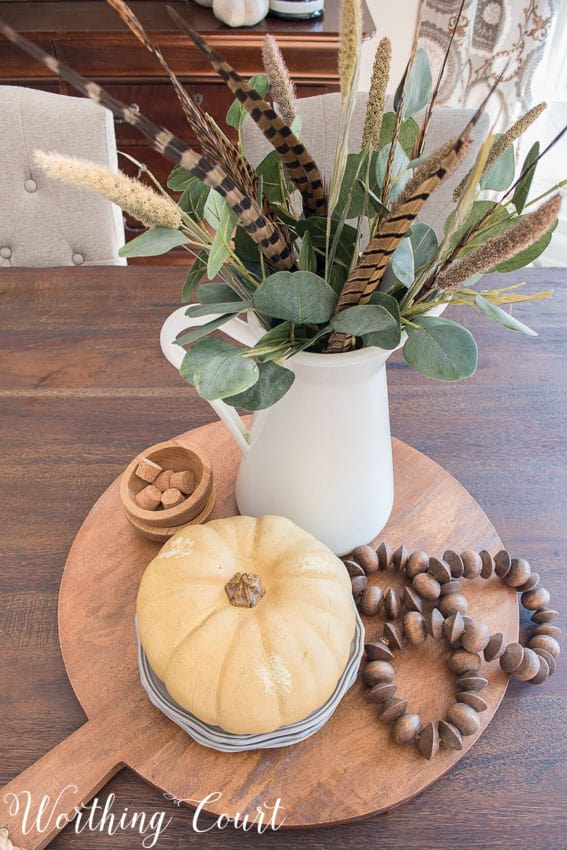 My point in all of this is to encourage you to think ahead when you're decorating a space – any space.  This principle can apply to one small spot, a whole room or your whole house.  Try to create a "base" of items that can remain in place no matter what you change for a season.  If you'll think it through and do this one thing, it will make your decorating life so much less stressful – pinky promise!  KISS!
LOOKING FOR MORE FALL INSPIRATION?
ONE FALL COFFEE TABLE – TWO WAYS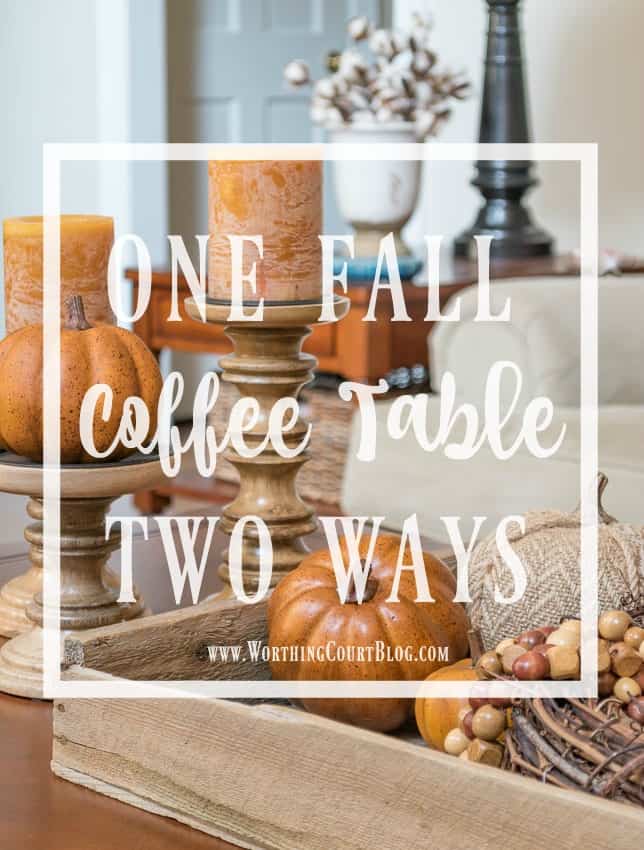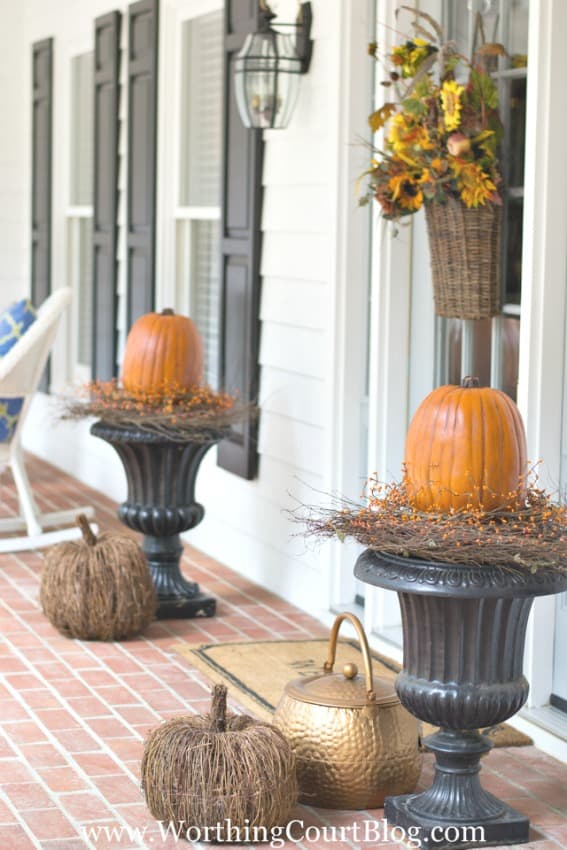 WORLD'S BEST BAKED HONEYCRISP APPLES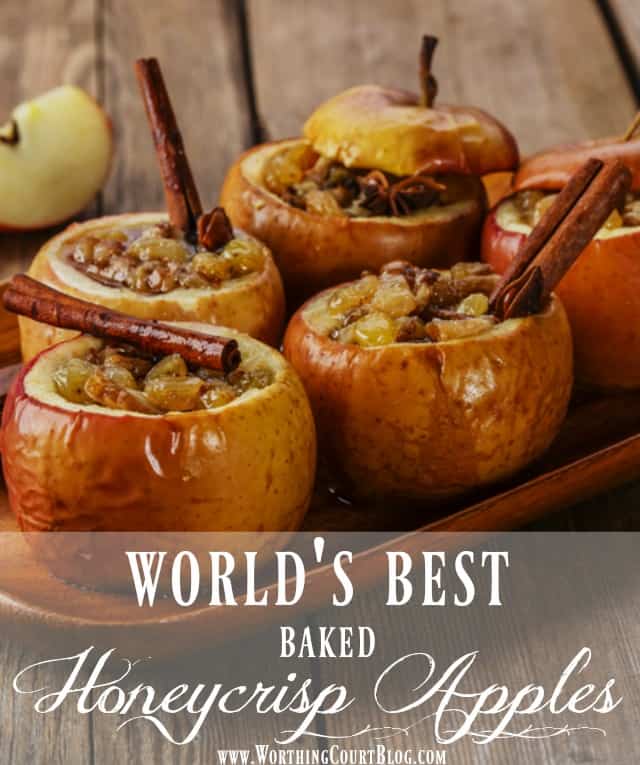 Sharing at THESE great parties.