Screened in porch decorating ideas that will create a lounge-worthy oasis that's cozy, inviting and is a place where you'll want to spend all of your time.
Here in the south, we take our porches very seriously.  Very.  No matter whether they're covered, screened in or totally open to all the elements, we love our porches and are always looking for great porch ideas to turn them into a lounge-worthy oasis where we are tempted to wile away all the hours of the day.  I recently gave mine a refresh that I want to share with you.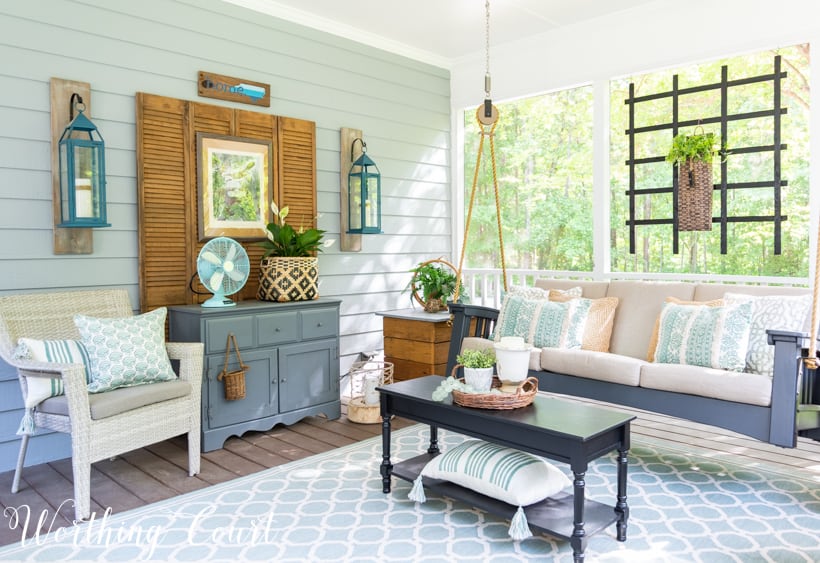 The whole reason my porch needed a refresh is because sometimes I do dumb things.  Things that make me smack myself in the head and wonder what I was thinking.  Like the time that I wanted a cheery kitchen so I painted it the brightest most neon lemon yellow ever.  And that time that I put a whole container of ice cream in the refrigerator and you guessed it – it made a huge mess before I discovered what I had done.  Oh yeah – and then there's that time that I went the wrong way in parking lot (we won't talk about that one), m'kay pumpkin?  And and and…I could go on and on.  Let's face it – we all make mistakes and do dumb things every now and then.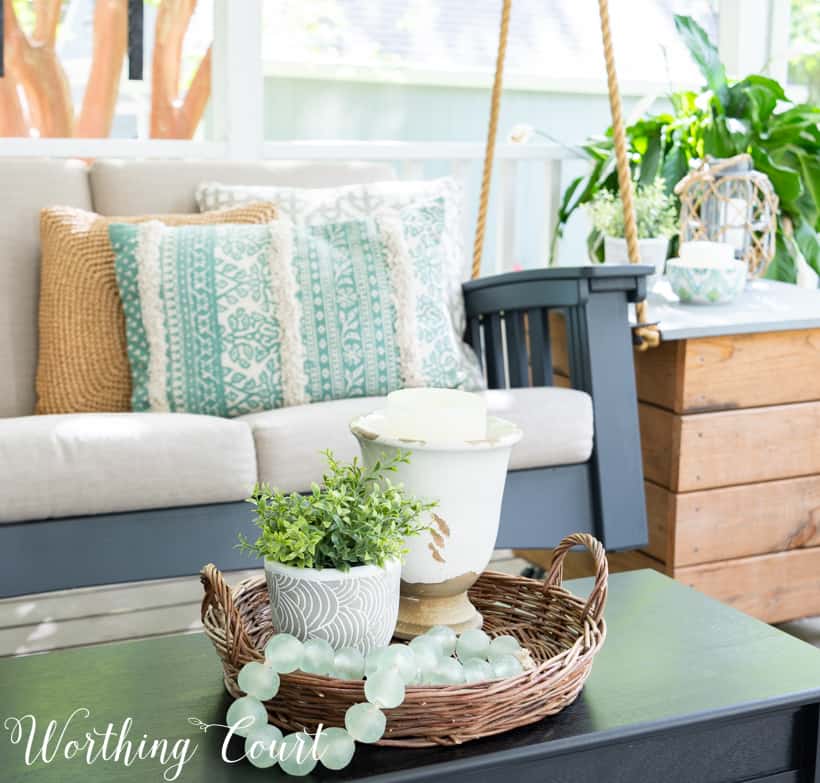 Affiliate links have been used.  See my full disclosure HERE.
Well, I recently corrected one of my blunders and this was a decorating one.  Our back porch has gone through four iterations in the span of the almost five years that we've lived here – from a space filled with all the leftover porch furniture from our former home, to a space where we want to spend every waking hour of the day.
The screened in porch is one of the things that we seriously loved about this house when we first looked at it.  It's open on three sides, so it catches all of the breezes and looks out over our backyard and all of the trees surrounding it.  We absolutely love spending time out there.
We also absolutely love the porch swing that we added a couple of years ago!  I get so many questions about where it came from and I found a gorgeous one for you that is at an awesome price.  If I was still in need of a swing, the one at this link would definitely be the one I would purchase.  I love the back of it.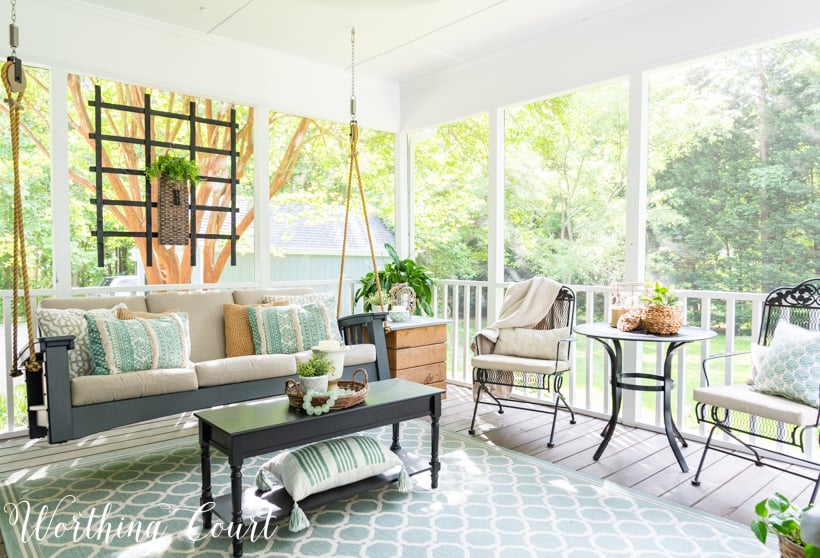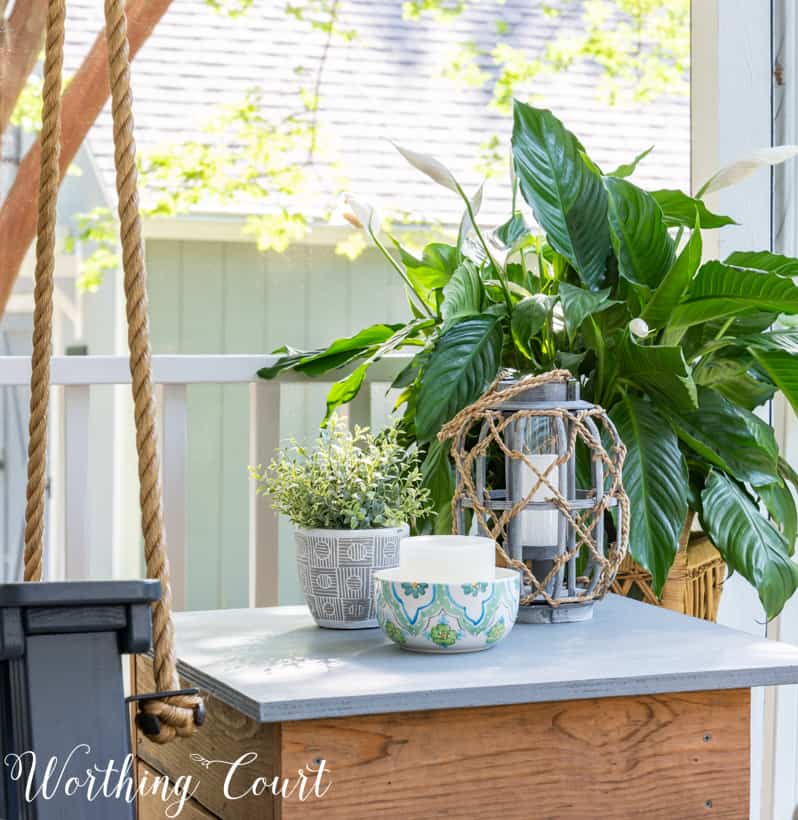 You might be wondering what my decorating blunder was.  Well, the easiest way for you to see it is to click HERE and take a look at what my porch looked like the last time I gave it a freshening up.  Do you see the mistake that I made?  I'll give you a hint – it has to do with color.
Before, there was too much floor space in the middle of the porch, which caused it to look like all of the furniture was lined up against the walls.  I solved that problem with the addition of a cute little bench that I can use as a coffee table and gives me a spot to display some pretties.  It'll come in handy when we need some extra seating out here too.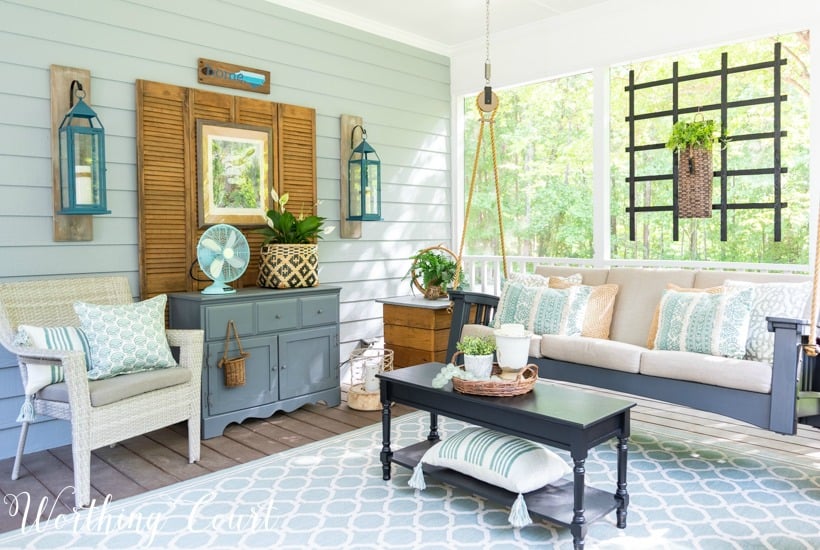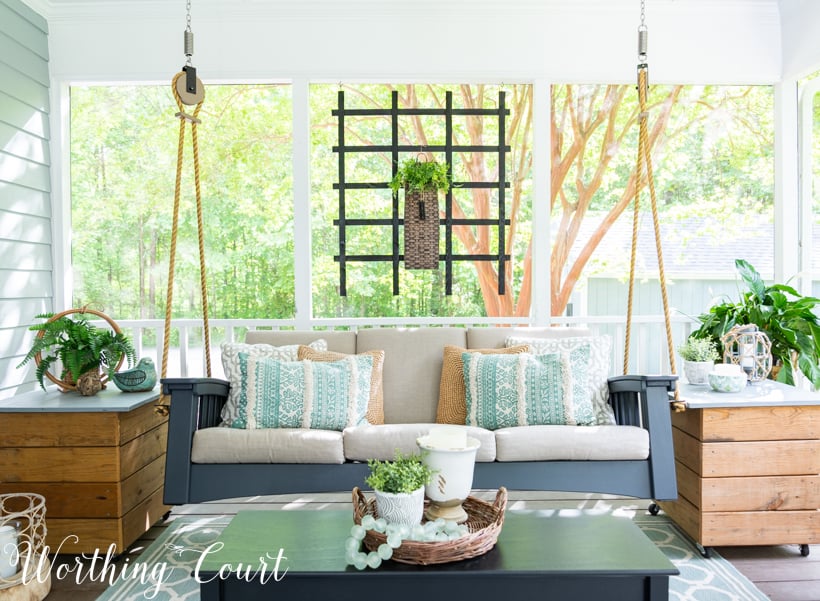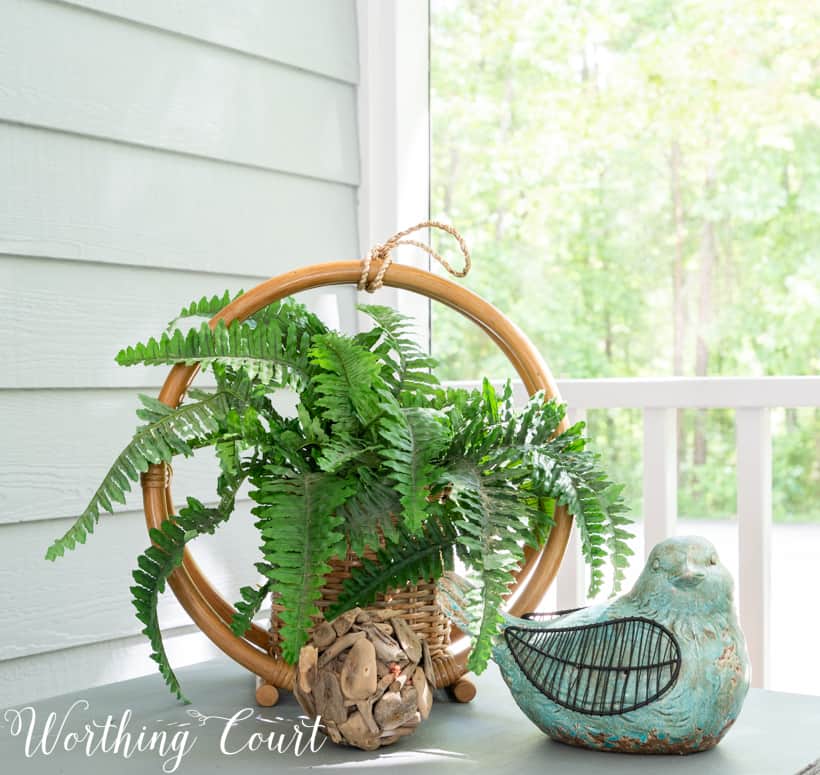 The other wall of the porch received a little facelift too with the addition of a new chair and different accessories on the small chest.  The previous chair looked okay in pictures, but was beginning to fall apart and the lamp that used to live on this chest got knocked over and was broken.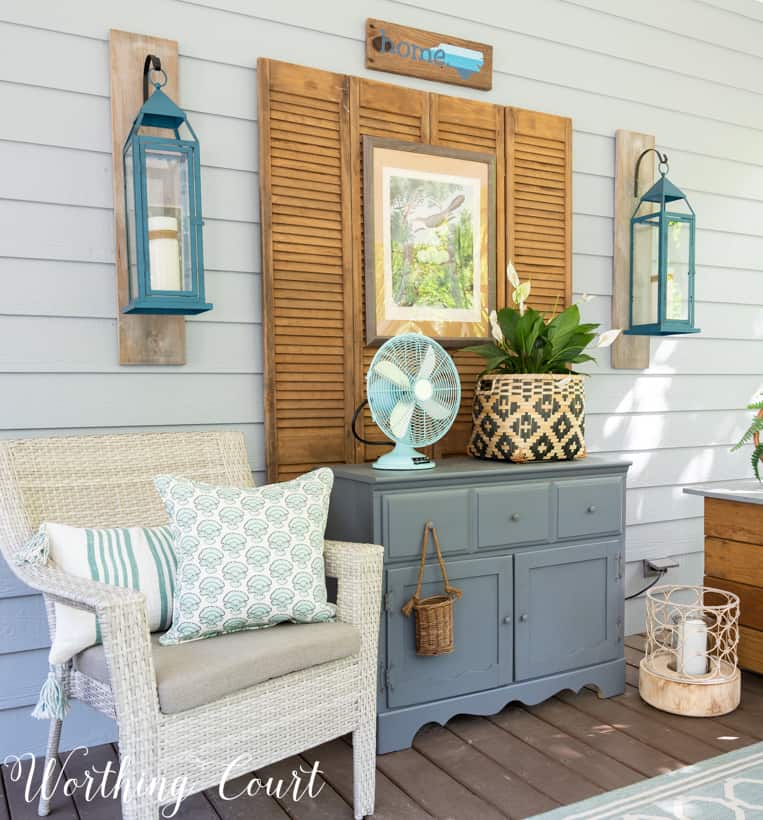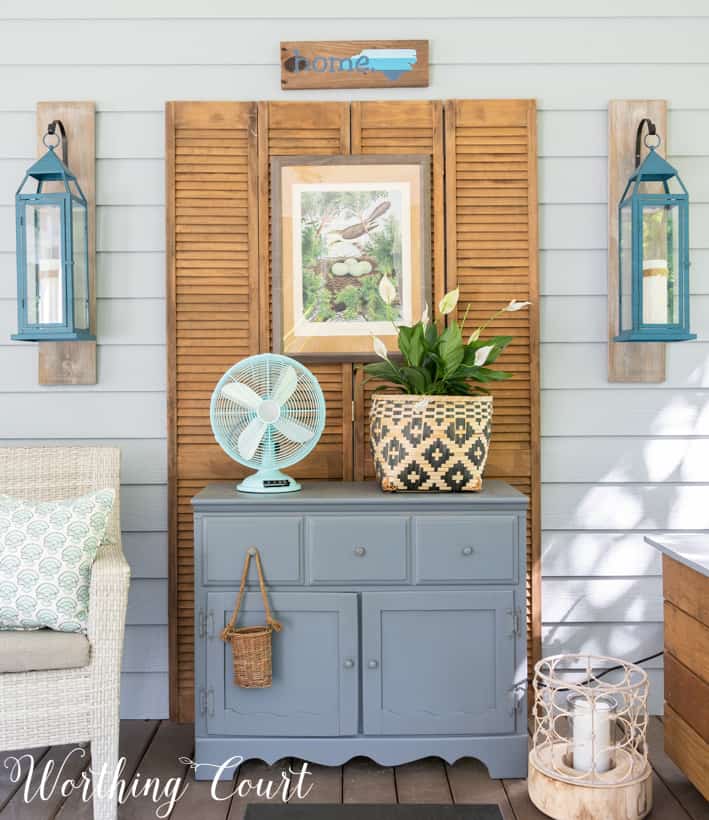 If you happen to come looking for me any afternoon, I'll be right here taking a nap. 😀