How To Make A Moss Covered Wreath
My moss covered wreath creates a big impact in my decor and is easy to make. Let me show you how!
One of the things that I love about spring is the return of lushness to the carpet of moss that we have on one end of our home.  In spite of our struggle to get grass to grow in the rest of our yard, this is one place where I don't want any!  I love to take off my shoes and walk around there.  That shady spot with its soft, cool blanket of moss is exactly what I was thinking of when I made this wreath to go above my spring fireplace mantel.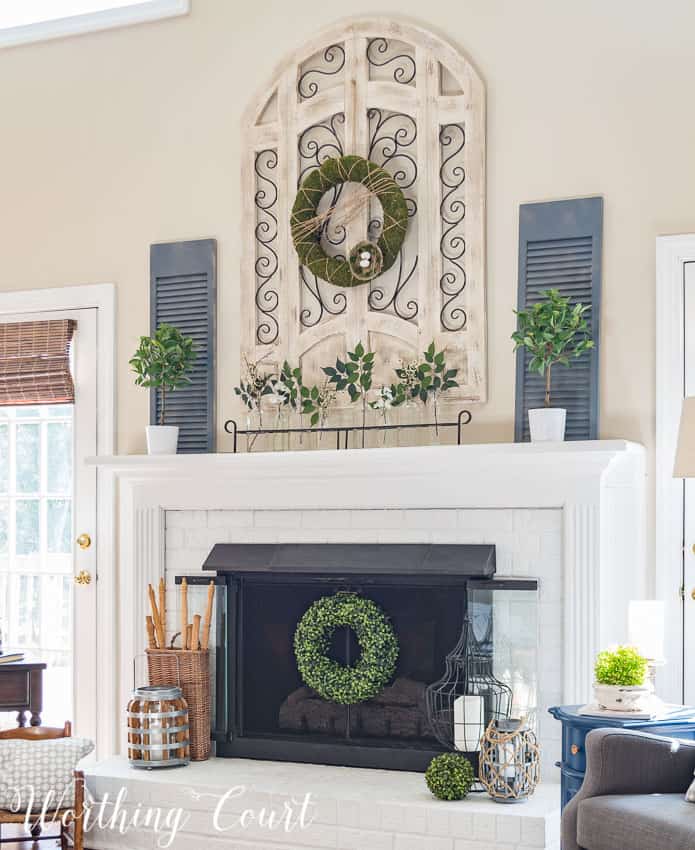 Pin
My friends, making this pretty wreath is sooo easy! It's a little messy to construct, so keep that in mind when choosing your crafting location. Let me show you how I did it.
SUPPLIES:
Affiliate links for all supplies have been added for your convenience.  See my full disclosure policy HERE.
3 packages – peel and stick sheet moss
STEP 1:
Cut the sheet moss into strips roughly 3″ wide.  Do not remove the paper backing.
TIP: Cut the moss with the paper side up to keep from gumming up your scissors.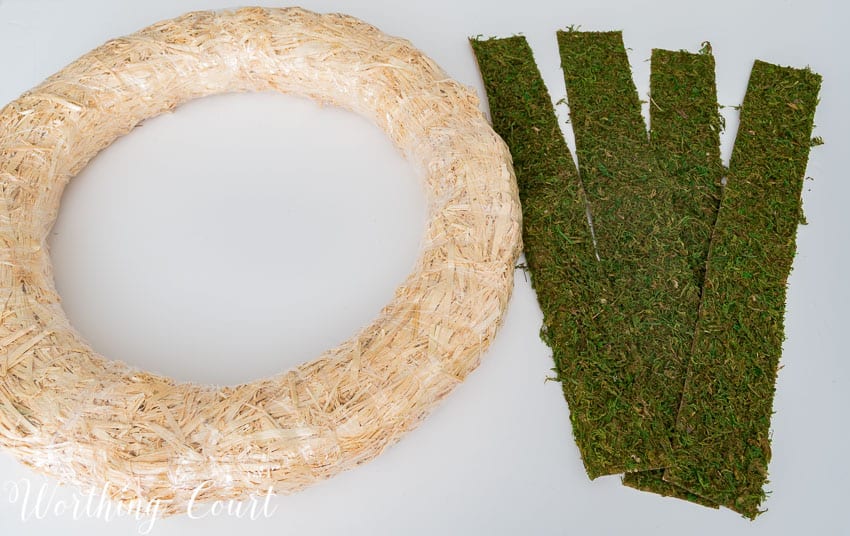 Pin
STEP 2:
Begin wrapping the moss strips around the wreath form.  Don't remove the plastic!  Apply the moss directly to it.
TIP: Remove the paper backing from the moss as you go, not all at once.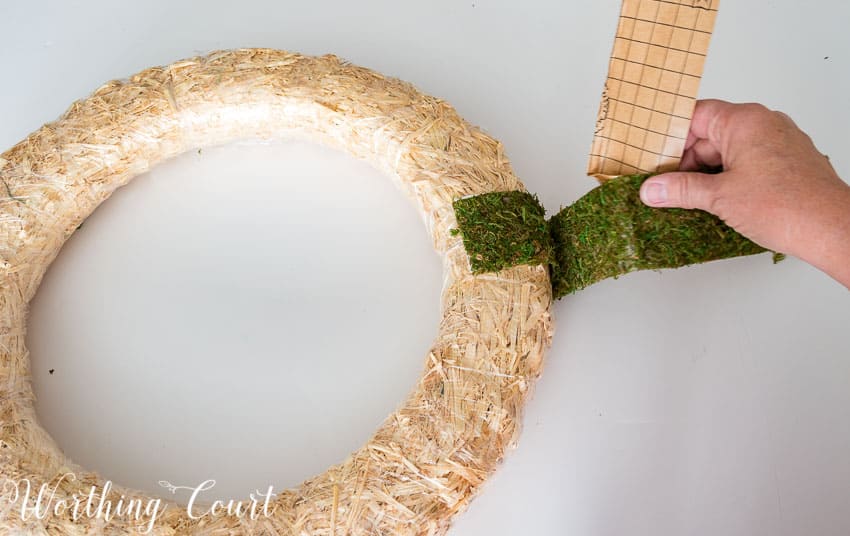 Pin
STEP 3:
Continue cutting strips of moss and wrapping them around the wreath until it is completely covered with moss.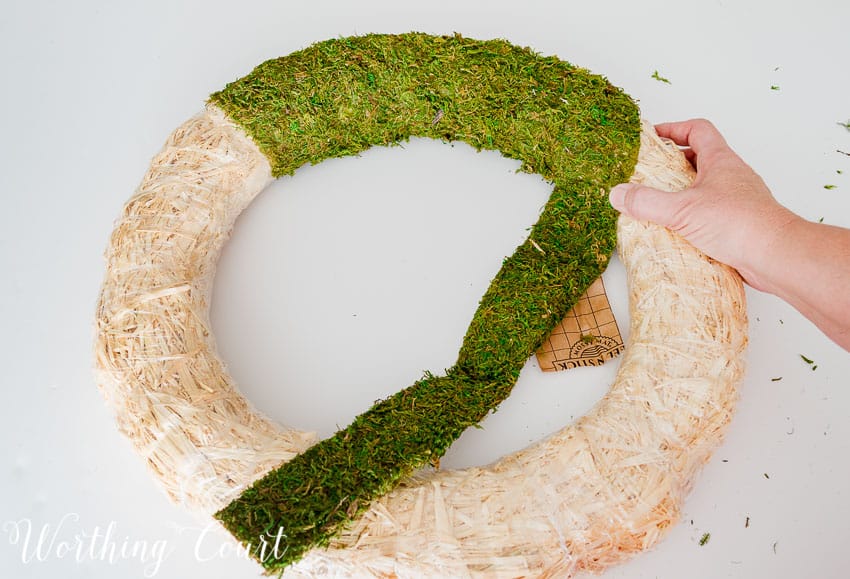 Pin
Any spots that aren't completely covered can be patched with small pieces of moss cuttings.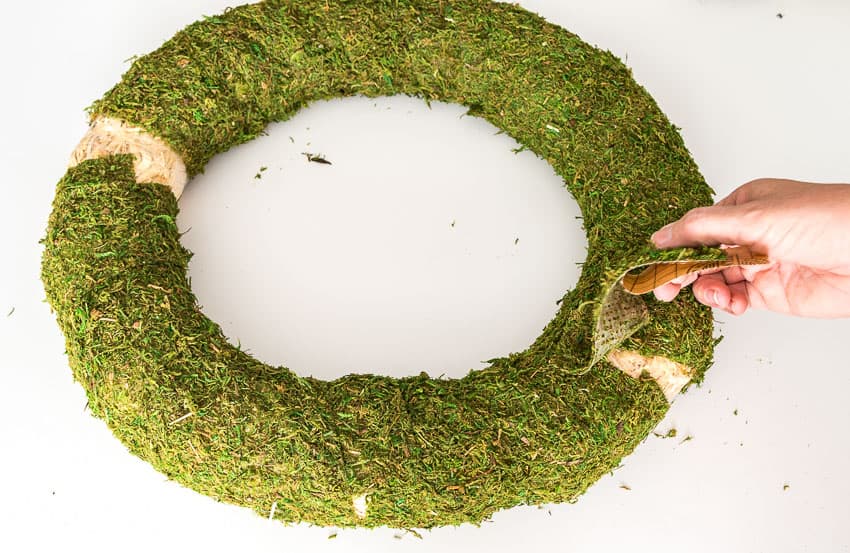 Pin
TIP: You may wind up with gaps or raised up areas of moss on your wreath.  Simply press them down and they will disappear!
STEP 4:
Wrap twine around the moss covered wreath in one direction.  I started with a long tail of twine (that is what my wreath will hang from) and tied a loop around the wreath.  I just eyeballed the spacing as I went.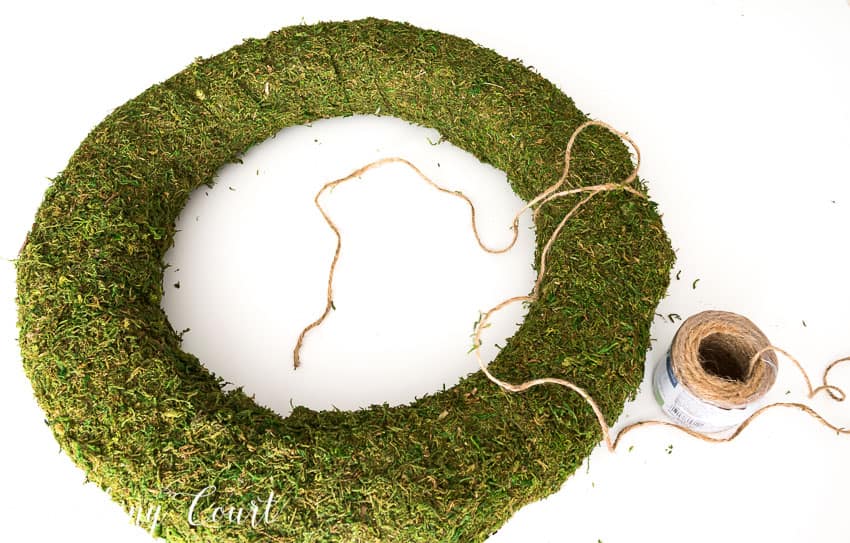 Pin
Tie a second loop, leaving another long tail, and wrap the twine around the wreath in the opposite direction.  This will give a crisscross affect when completed.
Pin
STEP 5:
Run a piece of floral wire, that is long enough to wrap around the wreath, through the straw on the bottom of the bird's nest.  Position the bird's nest in your desired locationand attach it to the wreath with the wire.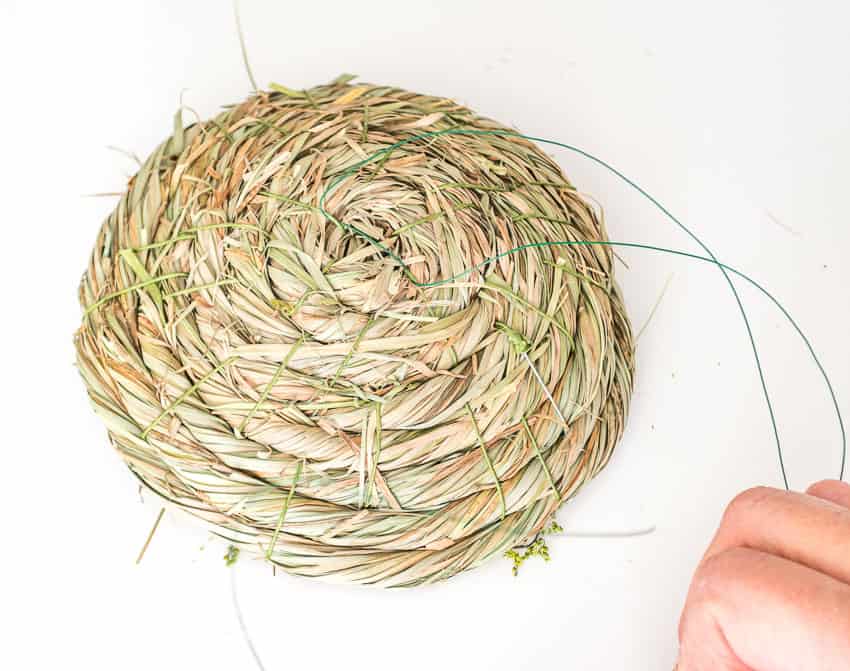 Pin
STEP 6:
You can see that I chose to wrap a few additional strands of twine diagonally around my moss covered wreath.  I chose to add the twine because I wanted to give the wreath more presence based on where I planned to hang it.  You can skip this part if you don't care for the look.
TIP: Spray the entire wreath, front and back with a good coat of spray sealer to help prevent shedding.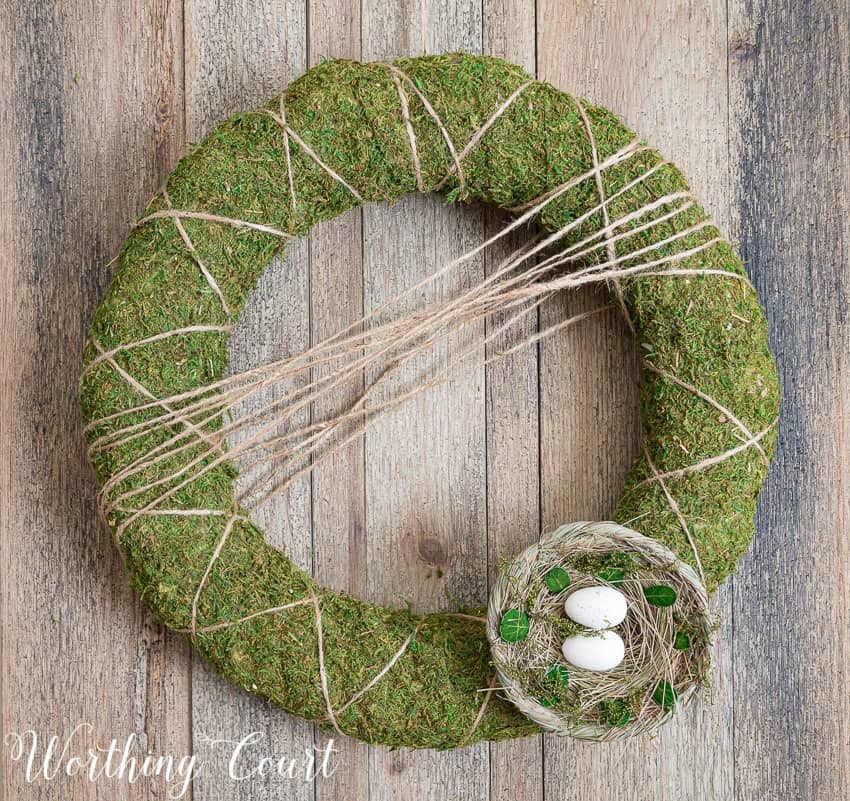 Pin
Enjoy your moss wreath – it will be the perfect addition to your spring decor and will last for many years to come!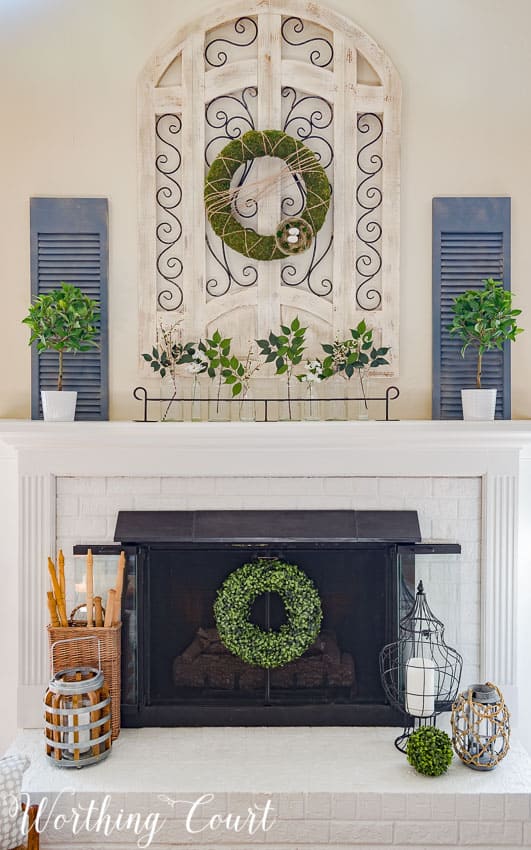 Pin
PIN IT FOR LATER!


Pin
Sharing at THESE great parties.