A Fresh And Easy Spring Mantel And Hearth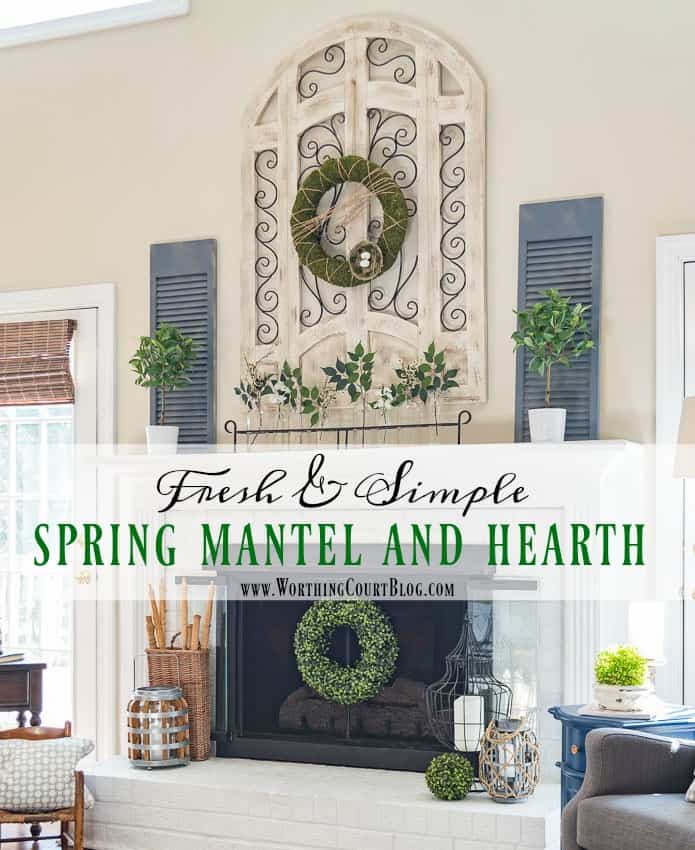 Pin
Sometimes, I like to go over the top when decorating my mantel and hearth – especially for fall and Christmas. But, after the excesses of Christmas, I'm ready to calm things down for the winter and then create a fresh new look for spring. Even better if my spring mantel will be able to carry me all the way through the summer! 😀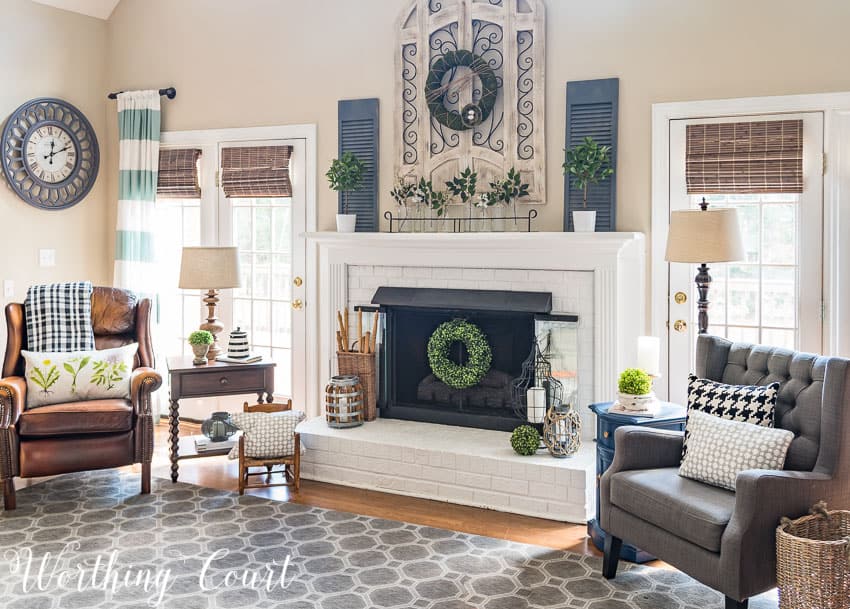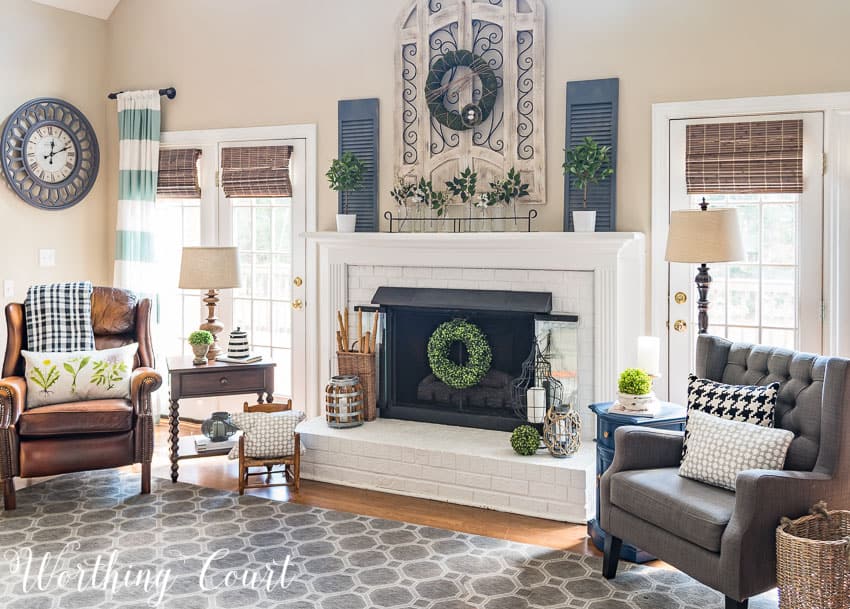 Pin
Since our family room is so open to our kitchen and breakfast area, I decided to use the same color scheme on my fireplace that I used on the open shelves in my breakfast area this spring – mainly black, white and green.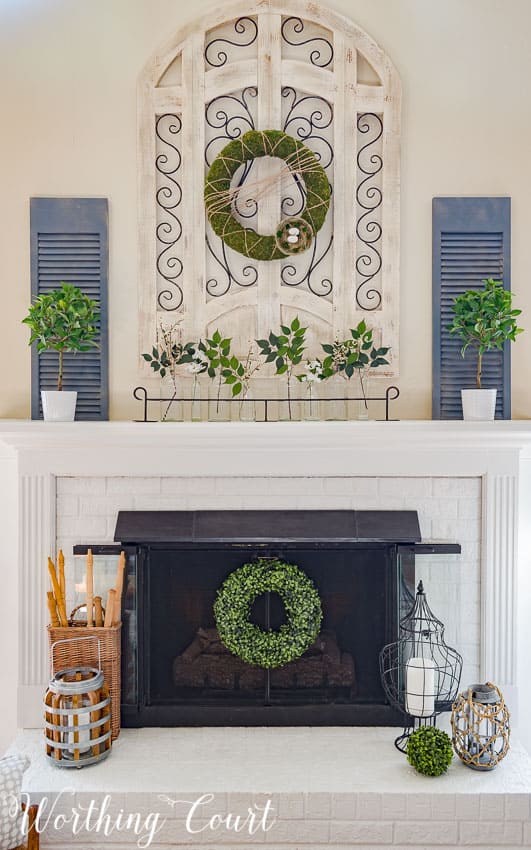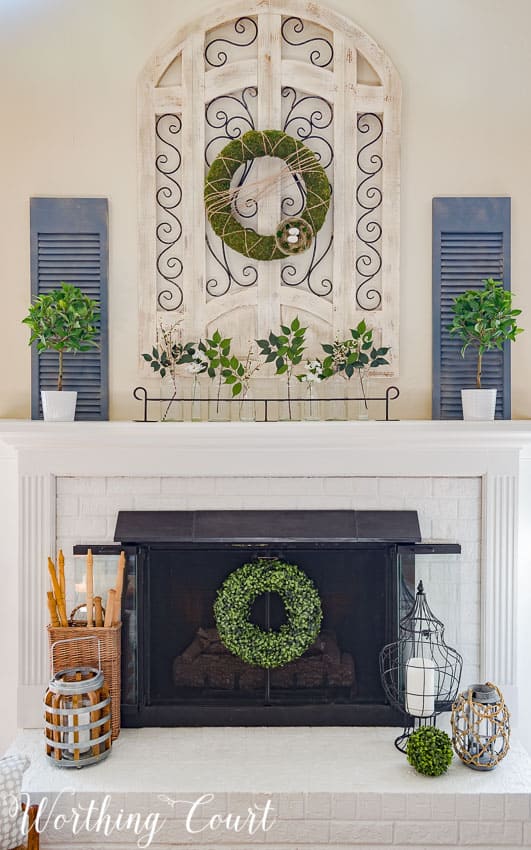 Pin
I get inspired by the craziest things sometimes. See that black metal piece on the mantel with the glass bottles in it? I don't know what it's original use was, but I picked that thing up at a thrift store and knew right away what I would do with it! Thus began the hunt for clear glass bottles that would fit in the middle, between the pieces of metal. Luckily I found some at the same thrift store and picked up quite a few more on clearance at a retail store.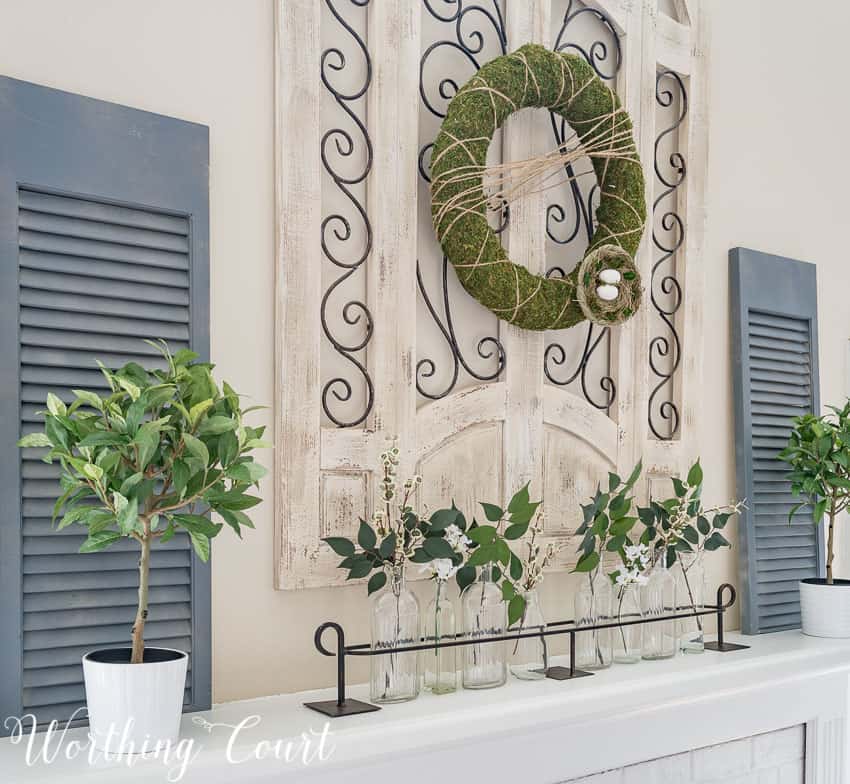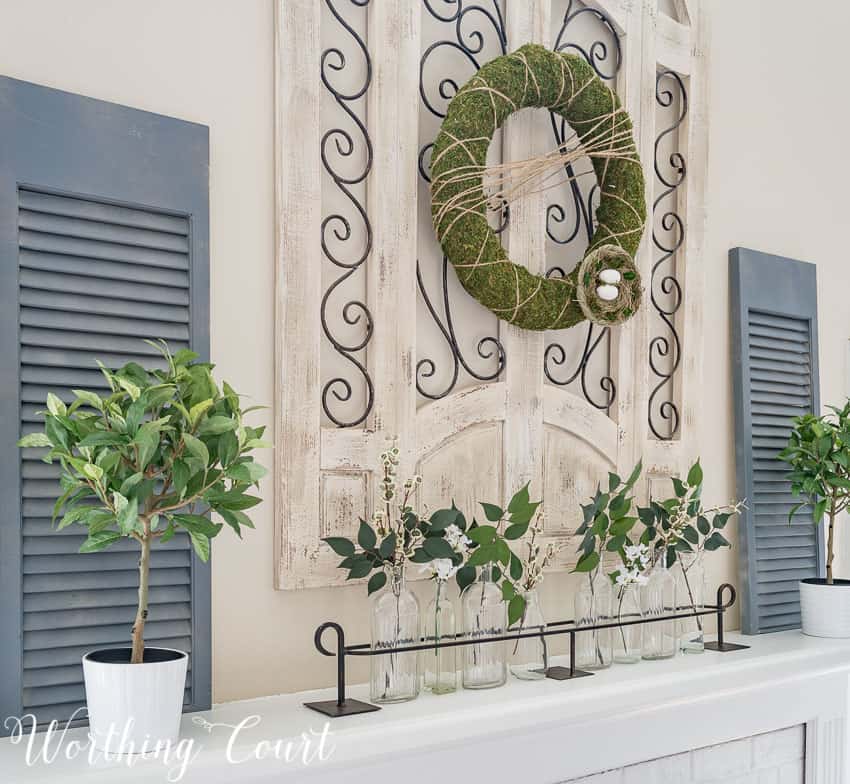 Pin
I still kept my shutters and hanging wood/metal architectural piece to use for the backdrop. Click HERE for a link to where I purchased the architectural piece.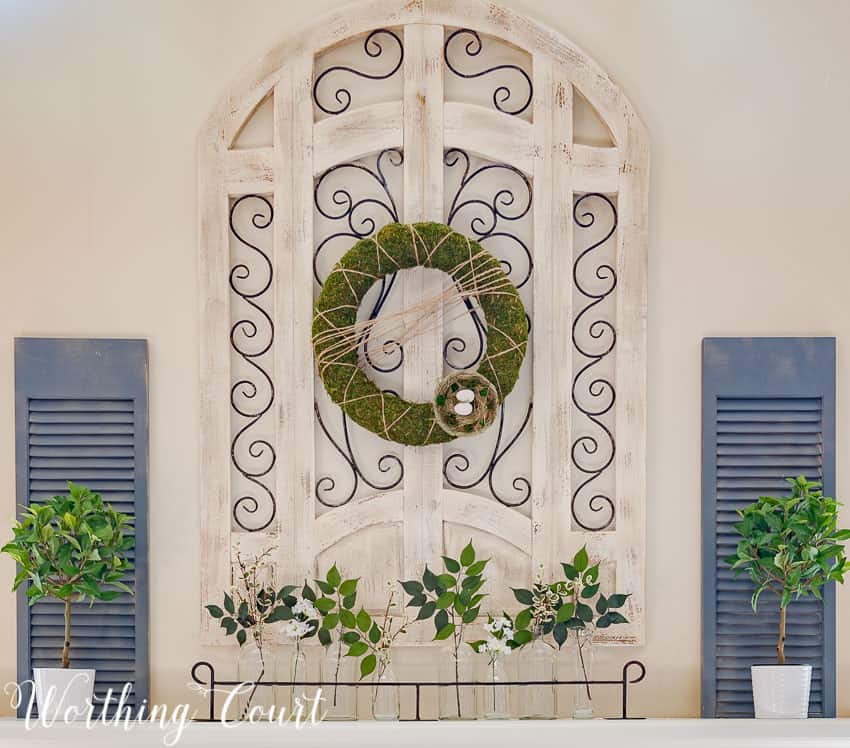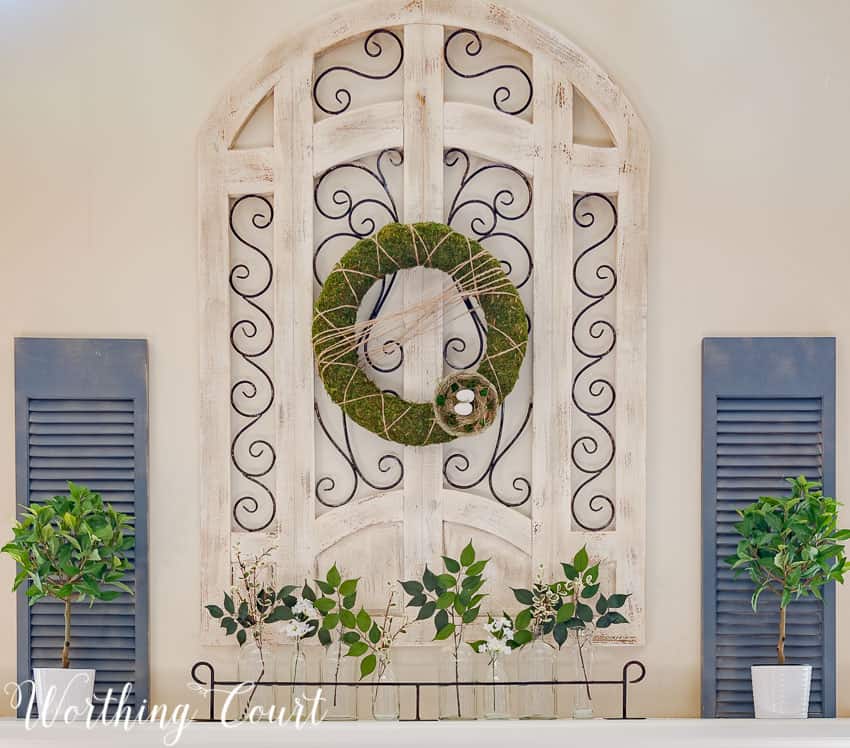 Pin
I opened up the glass fireplace doors for the photos because they have so much reflection in them. But, that left me with a big ole black hole, which I chose to partially cover with a faux boxwood wreath. Too many wreaths, you think??? I kind of like the look and may rehang the wreath once I close the doors up again.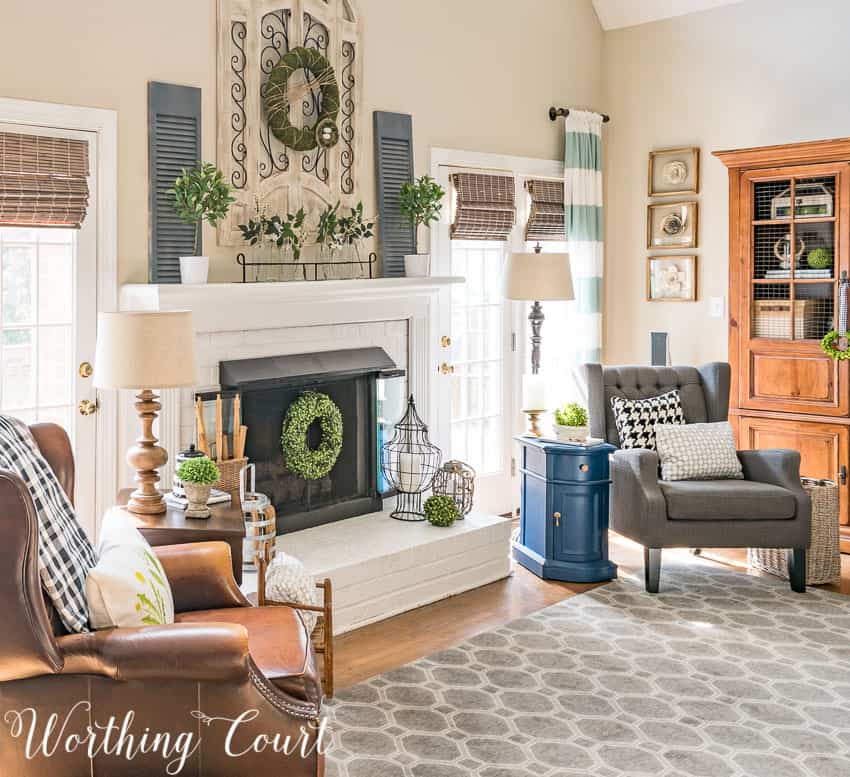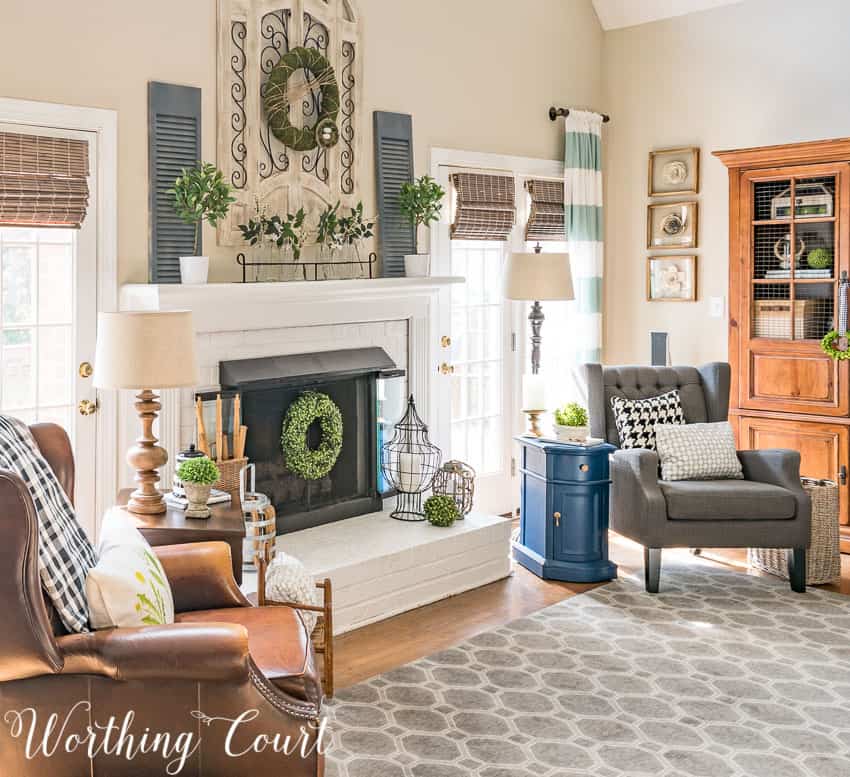 Pin
Speaking of wreaths, click HERE for the step-by-step tutorial for making a moss covered wreath just like this one. Easy!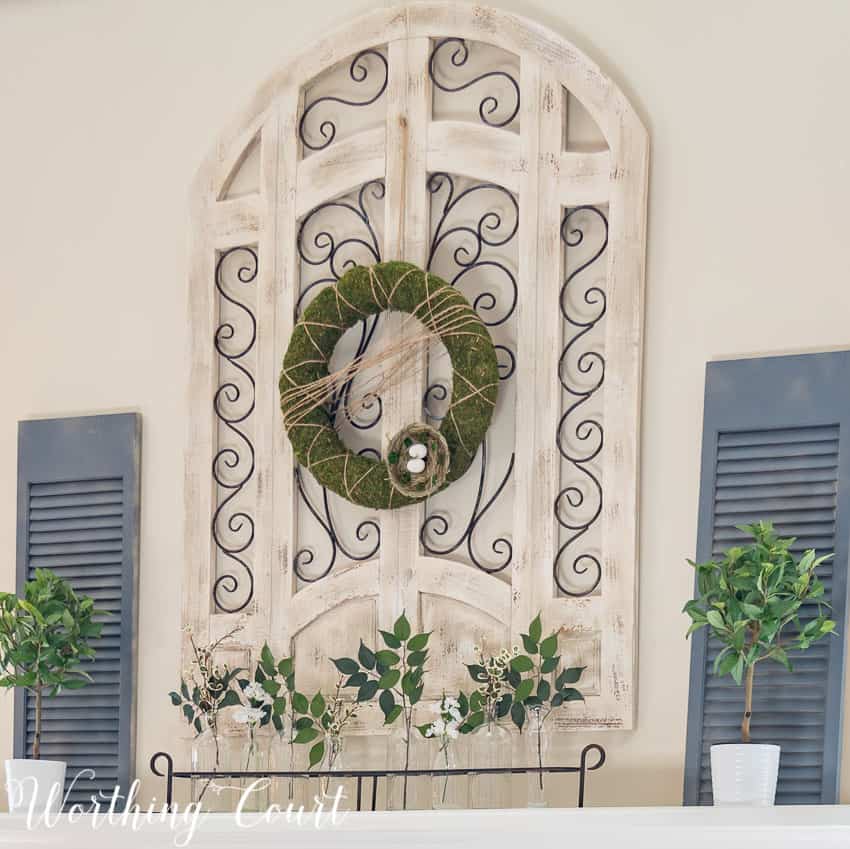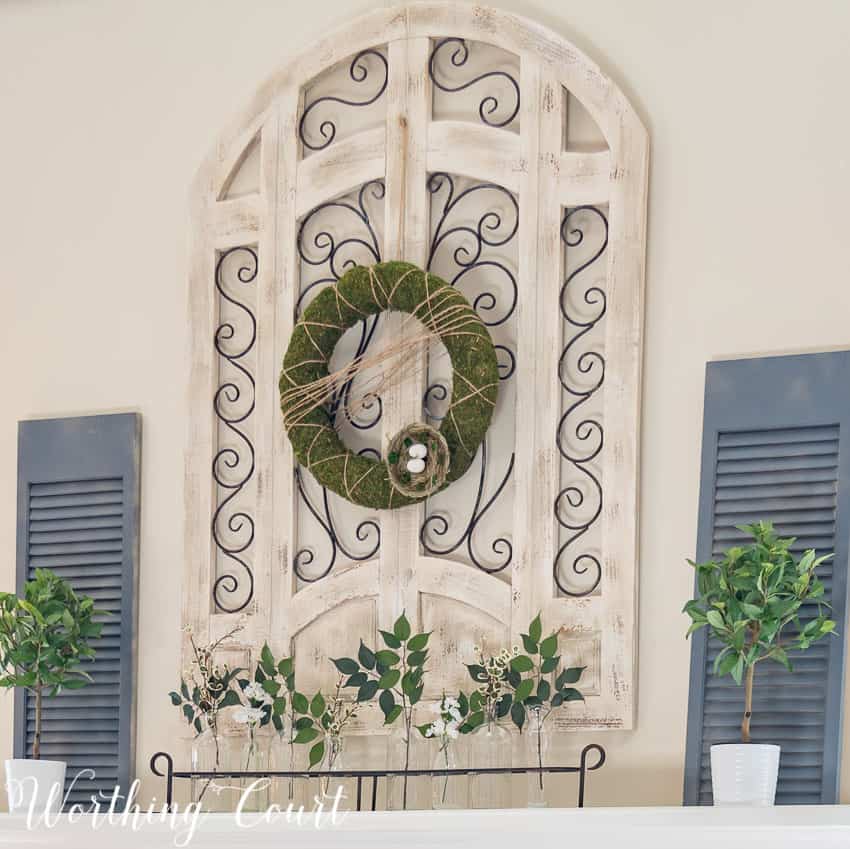 Pin
I picked up a few vintage spindles at a local barn sale recently and used them to fill a basket on one end of the hearth.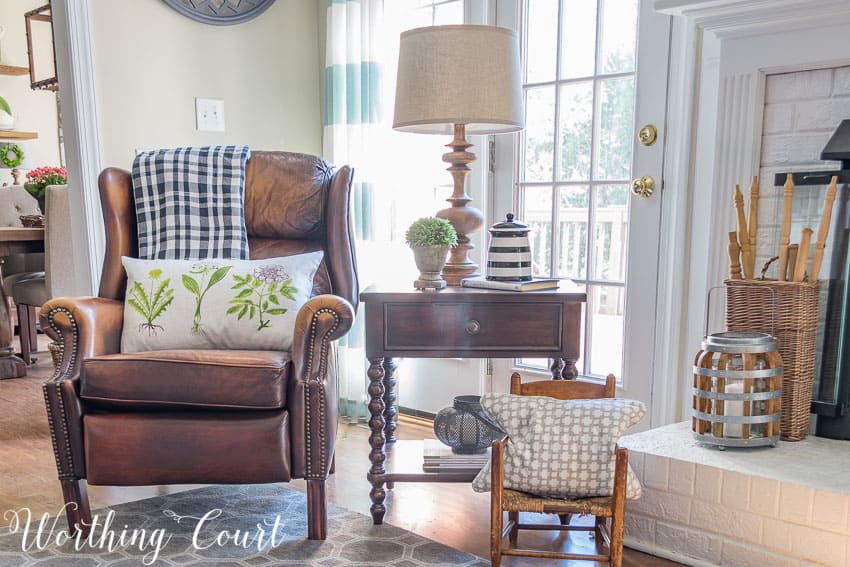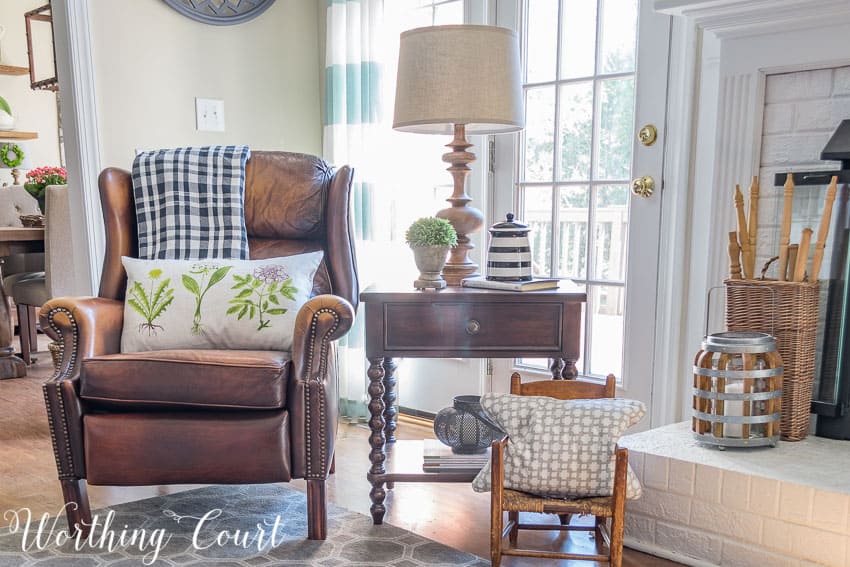 Pin
On the other end of the hearth, I brought in one of the wire lanterns that I had been using in the planters on my front porch.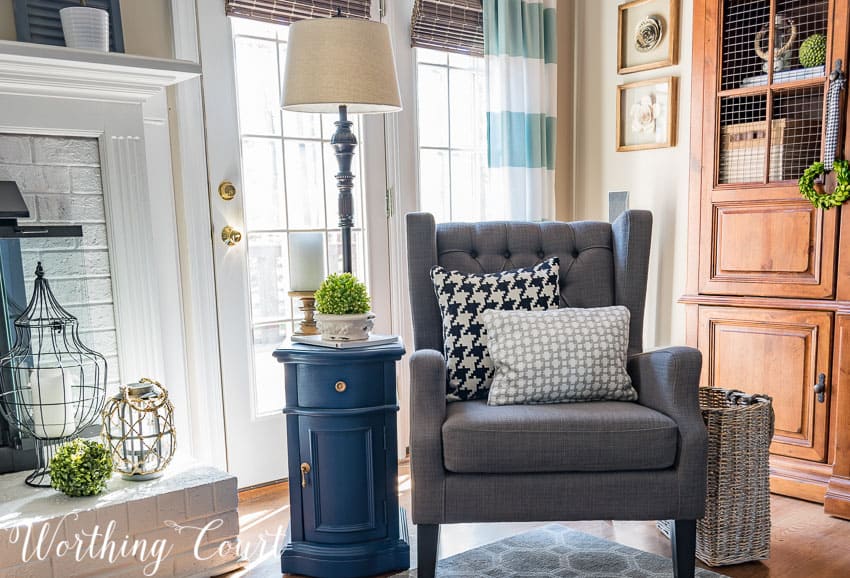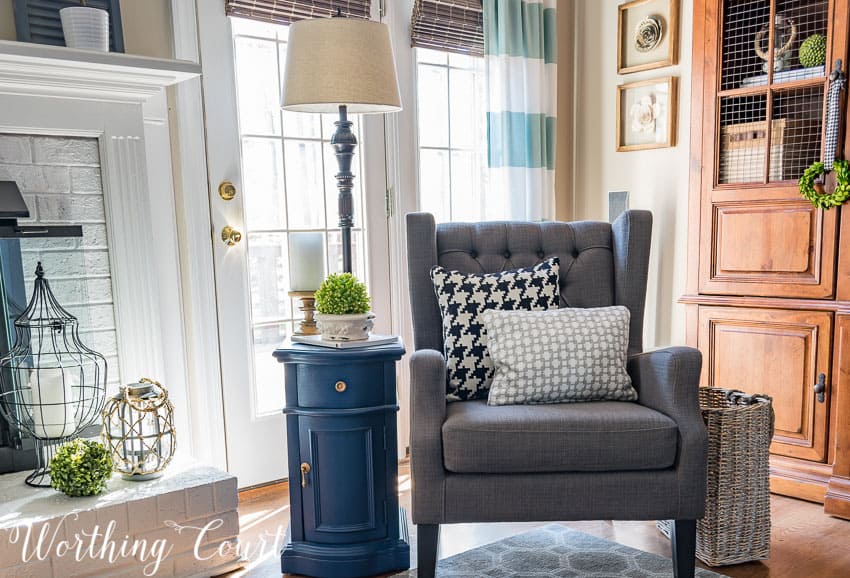 Pin
Now that I've completed my spring decorating, I'm ready for the temps to get just a little bit warmer! How about you?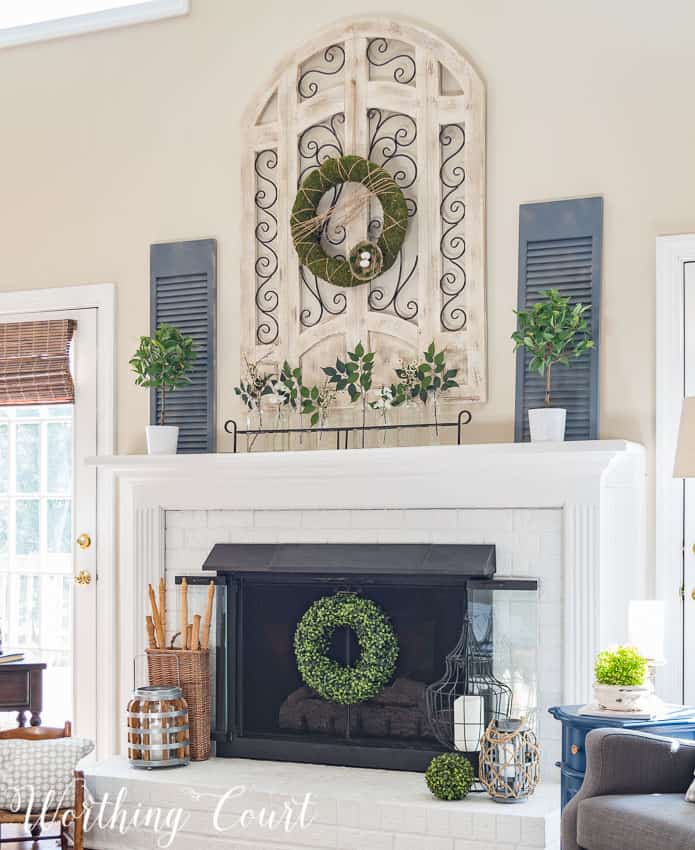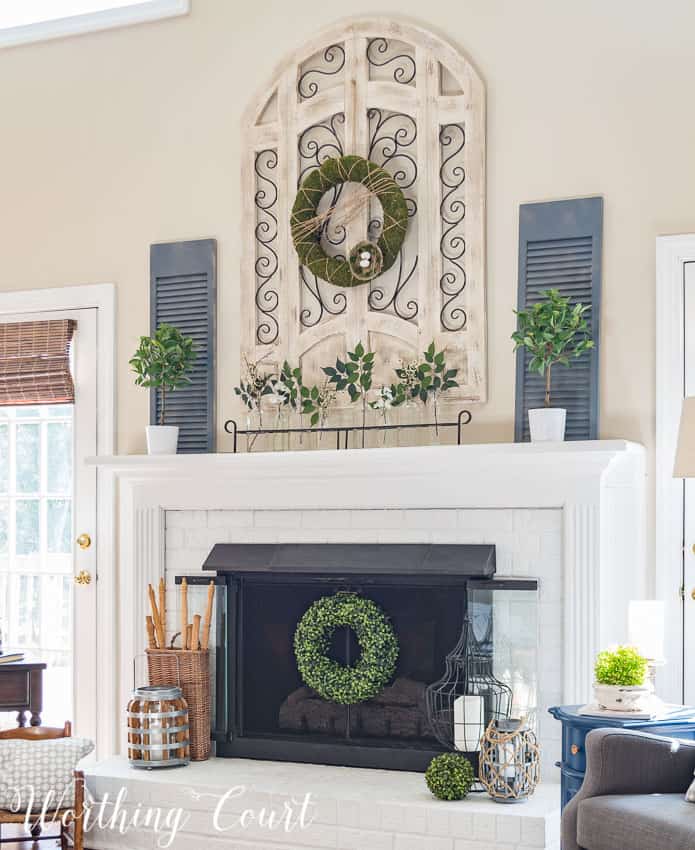 Pin
Sharing at THESE great parties.