Plans For My Dining Room & My Decorating Disorder
Y'all, I have a decorating disorder. It's called CantFocusItis. I've suffered with it all of my adult life, but I've been in therapy, so I'm hoping for a cure! All kidding aside, I really, really do struggle when it comes to staying focused on completing rooms in my house. My habit has always been to do one thing in this room, buy one thing for that room and so on. Before you know it, I feel out of sorts in my own home because I haven't actually completed anything – just little bits here and there. Am I the only one or can you relate?
So, while it has really been hard (#thestruggleisreal), I've been forcing myself to pretty much complete one space before jumping onto the next. I pretty much have to put blinders on when I'm shopping.
The next room on my radar is my dining room. Here's what she looks like today. This view is looking through the opening from the office.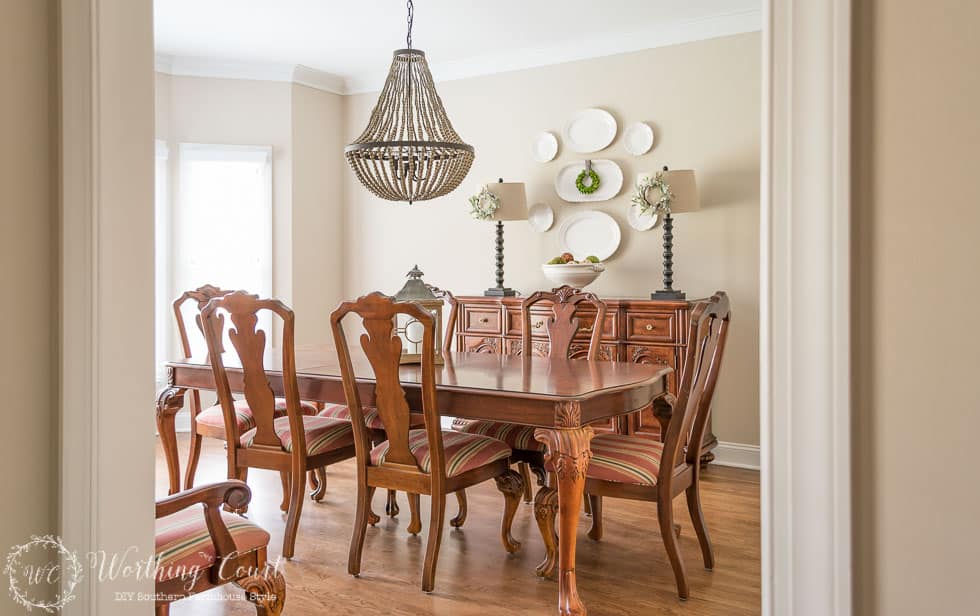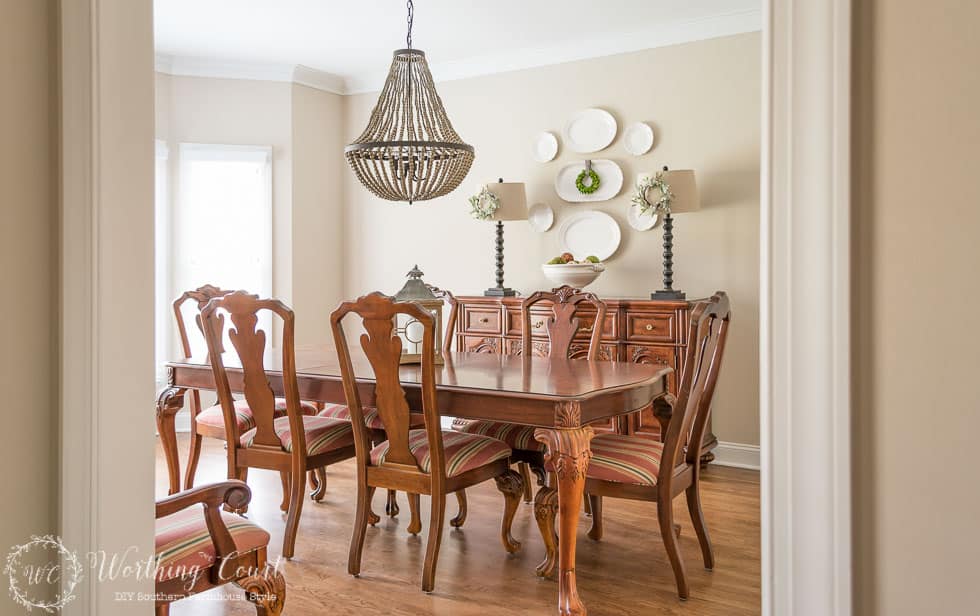 Pin
We repainted the walls after removing all of the wallpaper that was here when we purchased the house. All of the trim was stained brown, but we've painted it white and the floors were refinished. The only other thing that has been done in this room is to switch out the old chandelier with this beaded one from World Market (oh, how I love it!). This is pretty much how the room has looked for over a year.
Before I tackle a space, I like to spend time thinking about the feel and function that I want the room to have. In my mind, a dining room should feel a little more "special" than any ole eating area. It's where we typically gather for special meals and occasions.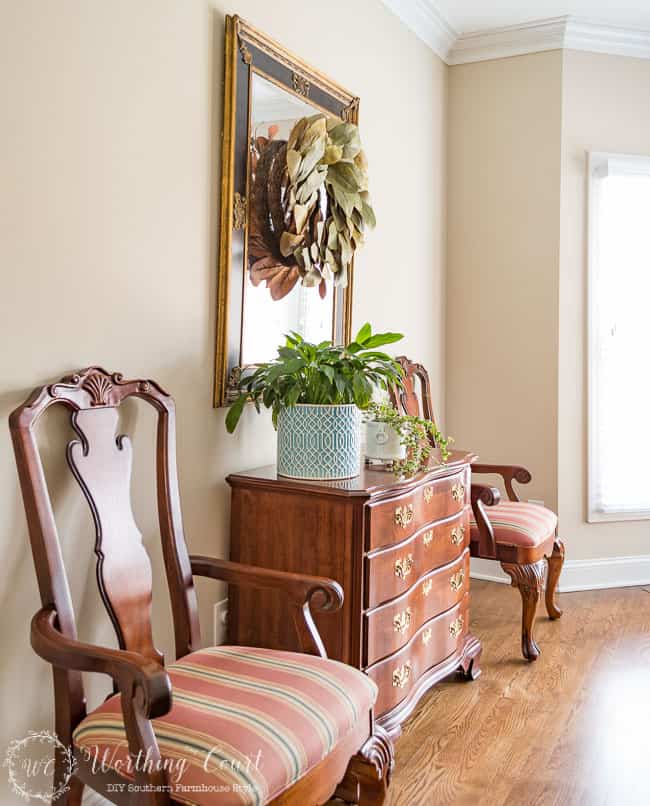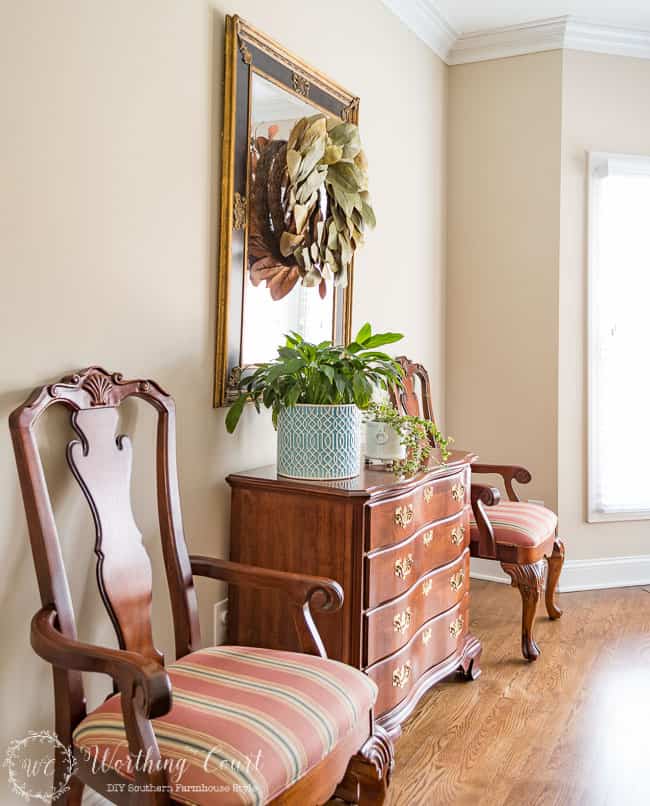 Pin
I've added farmhouse flair to the other rooms that I've completed in our house, so I want to continue that into my dining room. Keeping all of that in mind, here are my plans – as of today, that is.
My jumping off point for the plan, is this pair of draperies that I found at TJ Maxx several months ago. I plan to hang them from my cheater curtain rods, like the ones that I used in the breakfast area window. I won't be hanging them all the way into the bay window though. My plan is to hang a panel on a short curtain rod on the wall on each side of the window.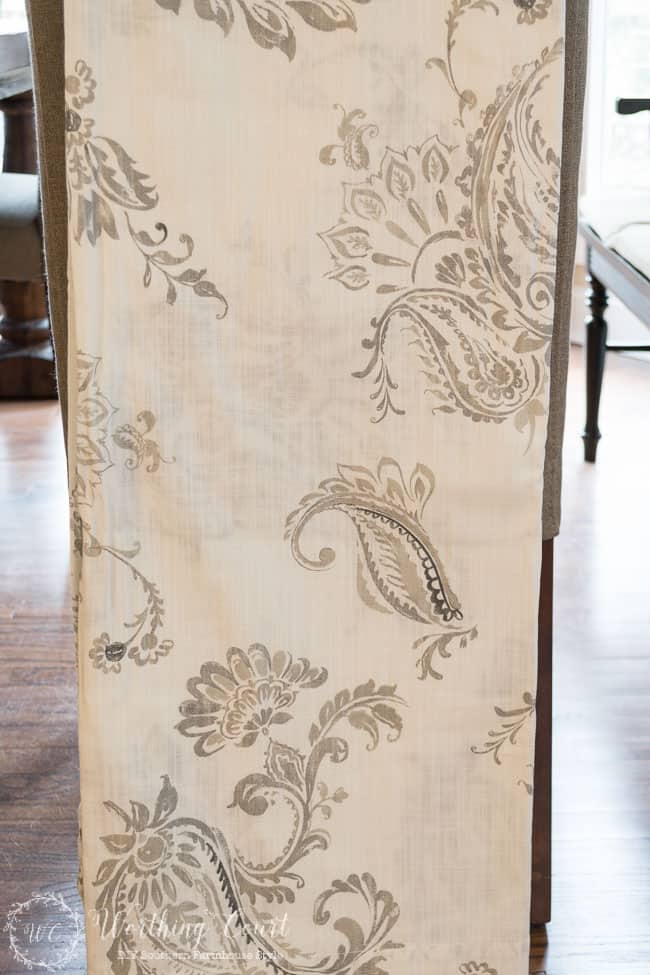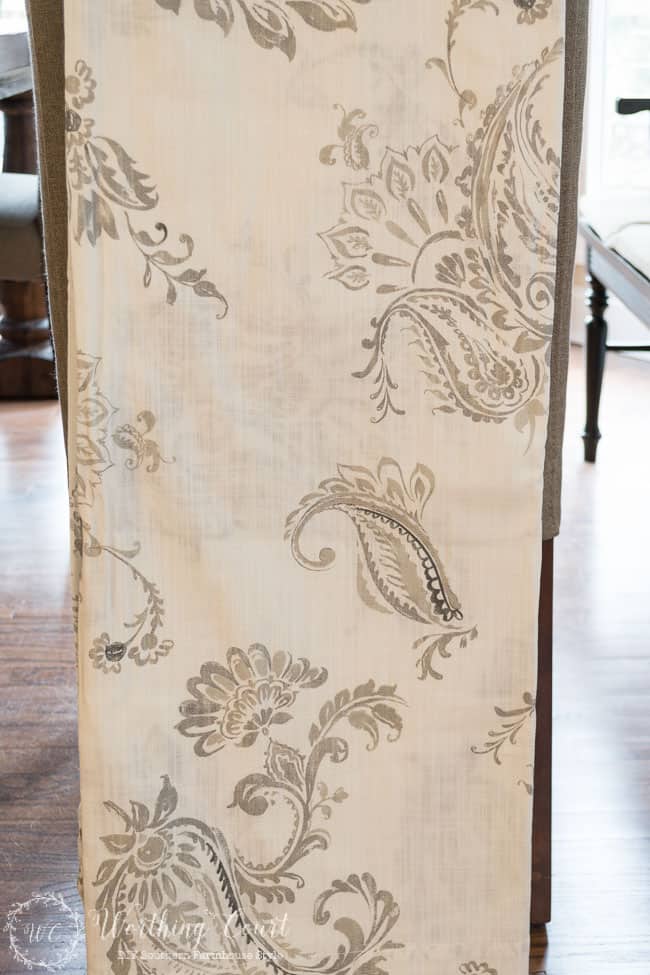 Pin
I'll be keeping my furniture and the overall arrangement will stay the same. I don't know if I can accurately put it into words, but I envision a dining room in a real farmhouse as the place where the 'nice' furniture is. It holds the dressy furniture that was a special purchase by the owners. Or maybe the furniture was handed down by a loved one, which makes it treasured all the more.
I won't be painting the dining table, chairs or sideboard, but I probably will paint this little cherry chest that lives on the opposite wall from the sideboard. Any suggestions for a color? I'm not sure about the mirror – where it will go or even if it will continue to live in this room.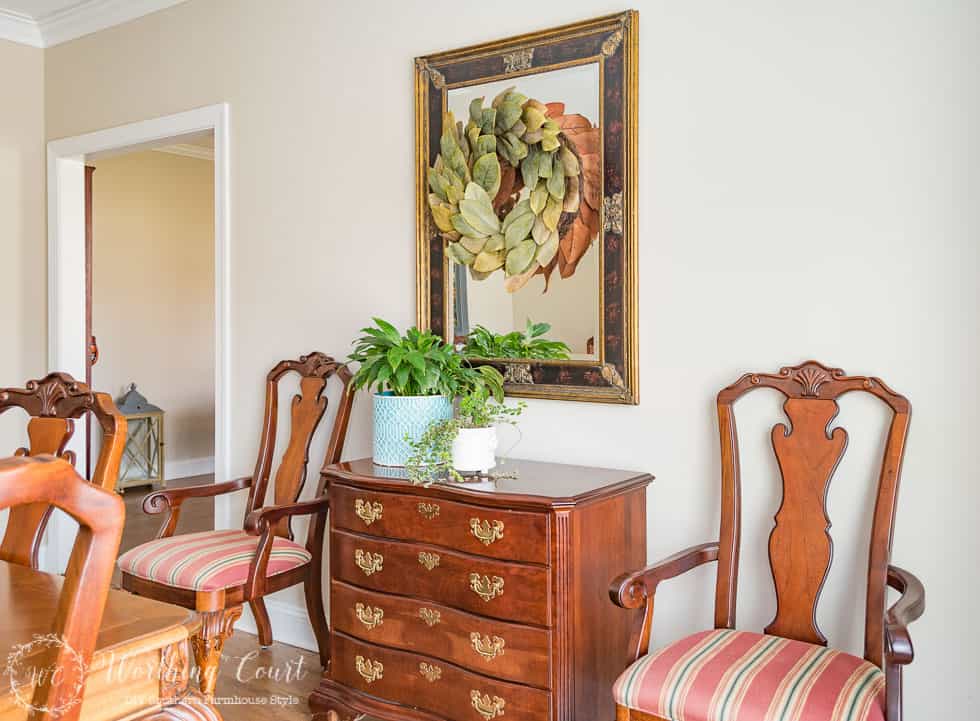 Pin
I do plan to update the chair seats by recovering them. I'm on the lookout for a fabric that will work with the draperies.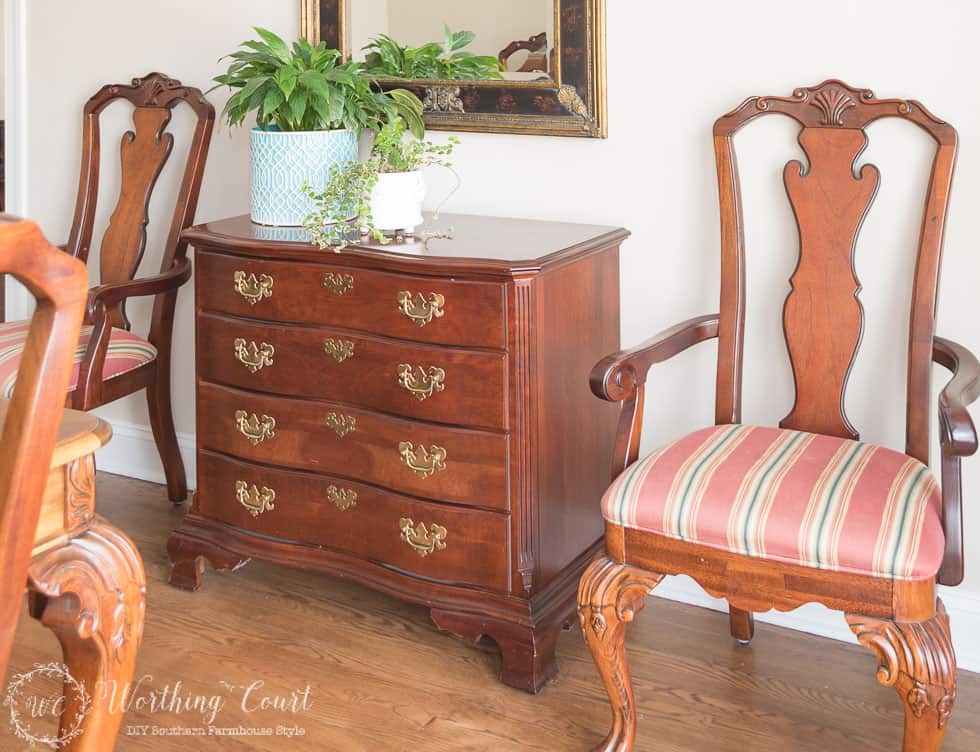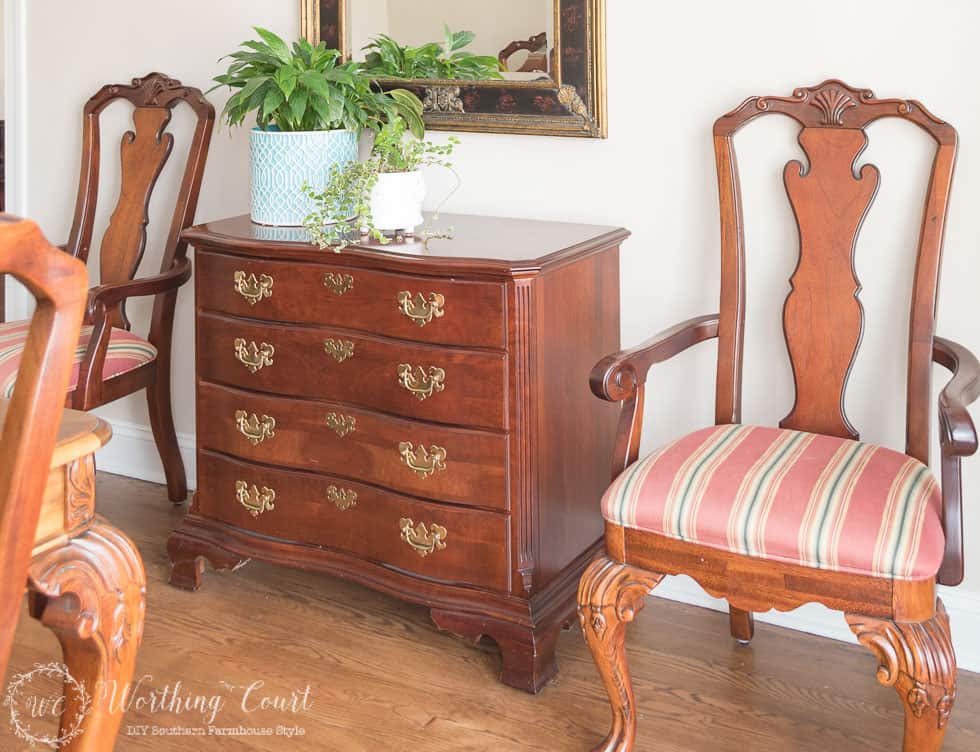 Pin
This is the view looking from the dining room into the kitchen. I need to figure something out for the wall to the left of the door. The piece of art that is hanging there now is just a place holder. It's a diy upcycled piece that used to hang above the mantel in our former home. At the moment, I'm waffling between a diy plate rack or a collage of botanical prints.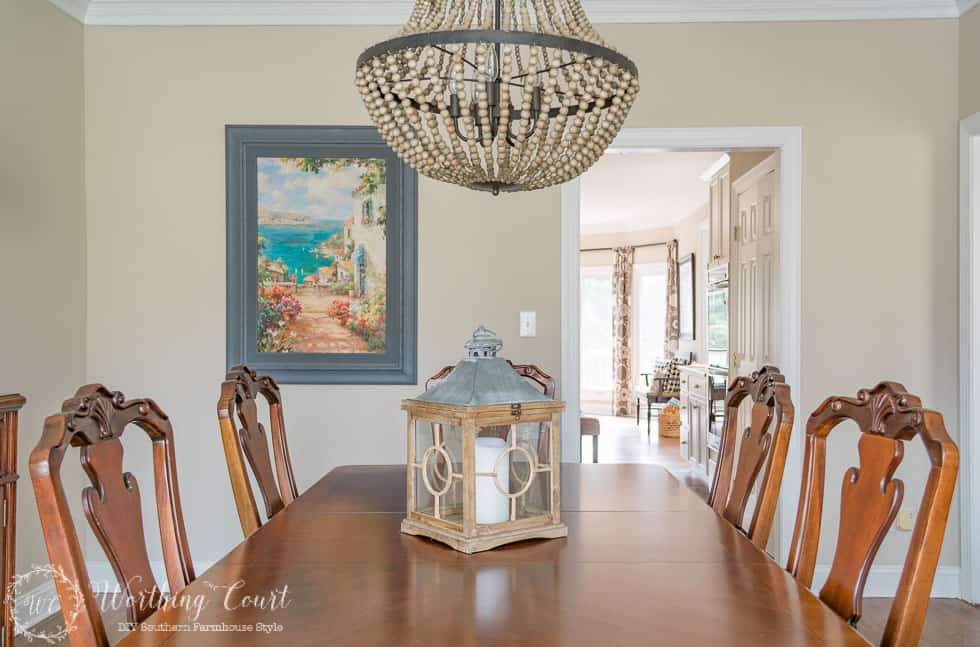 Pin
I plan to add some texture to the room by creating a feature wall with this paneling (did I really say paneling???) behind the sideboard. I'm pretty stoked about that. Hope it turns out the way that I picture it in my head!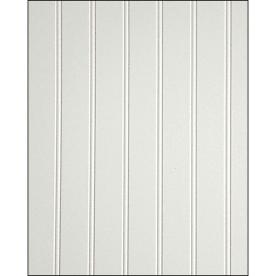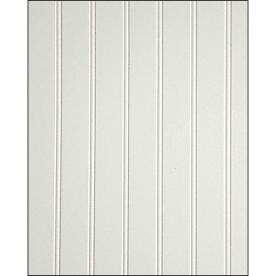 Pin
I'm thinking about adding the vintage manel/shelf that used to be in the basement of our former home to the dining room. Should I hang it above the sideboard on the paneled wall or above the smaller chest? Yet one more decision to be made. I love this piece and was really disappointed when I couldn't make it work where I created a dropzone or on the screened porch.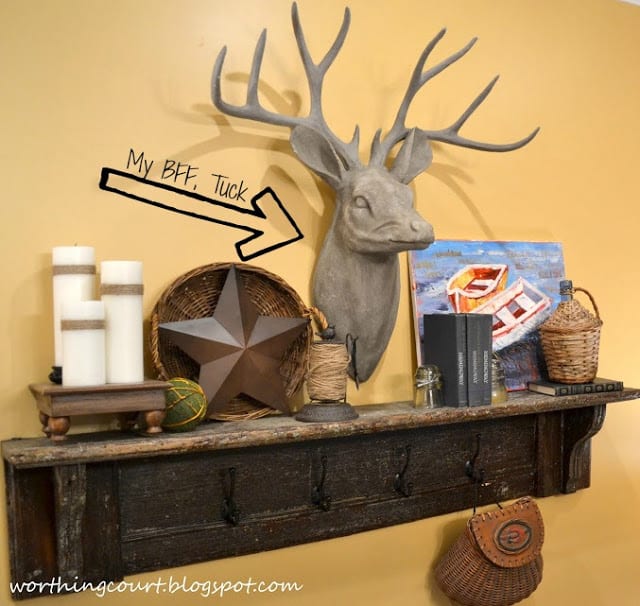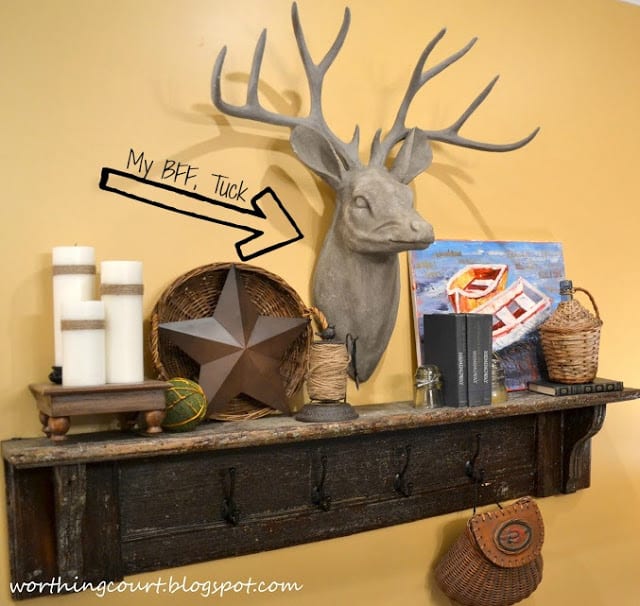 Pin
Still to be decided:
Do I paint the walls? If I do, I would go with a darker color for a bit of drama. I'm hesitant because this room doesn't get a lot of sunlight, but I'm hoping that the white paneled wall would keep things bright enough.
Do I add a rug? It would have to be large enough that the chairs won't slide off of it when moving them back to be seated. There isn't an abundant amount of floor space on the sides, so I'm thinking that a rug might make the room look too cluttered.
And should I change the chairs at each end of the table to something different?
So this is the plan. I'm excited to see how it all plays out and to share the process with you! Do you have any rooms that you're working on?
Sharing at THESE great parties.