Here are all the recent updates and progress in the office.
Things are starting to come together in the home office with the addition of two new chairs!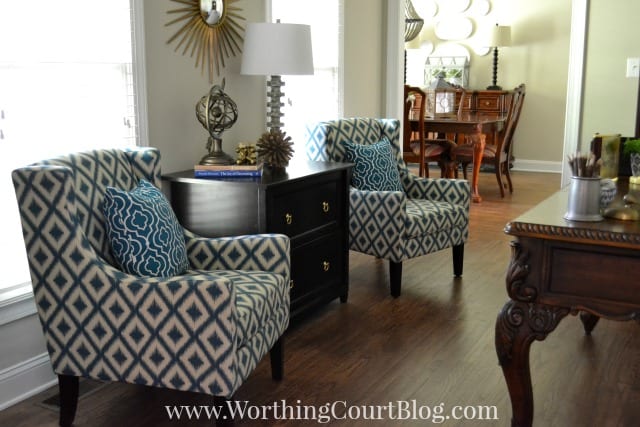 This is what my office looked like when I last showed it to you in November.  It sat that way for quite a while.  At this point, we had added a lateral file cabinet between the existing chairs, but that's about it.  I really didn't know exactly what I wanted to do in this room and then inspiration struck when I came across these chairs.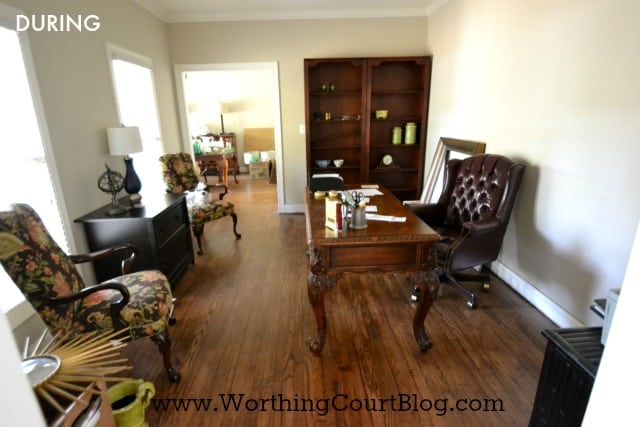 You might remember my Not To Miss Steals & Deals At Target blog post, where I mentioned that a certain someone had ordered two of them.  Of course, that certain someone would be me!  They're very affordable and can be found HERE.  I'm really pleased with the look of them.  They are very sturdy and so easy to put together that I was able to do it by myself.
The armchairs sit directly in front of the desk, making for easy conversation when one of us is working.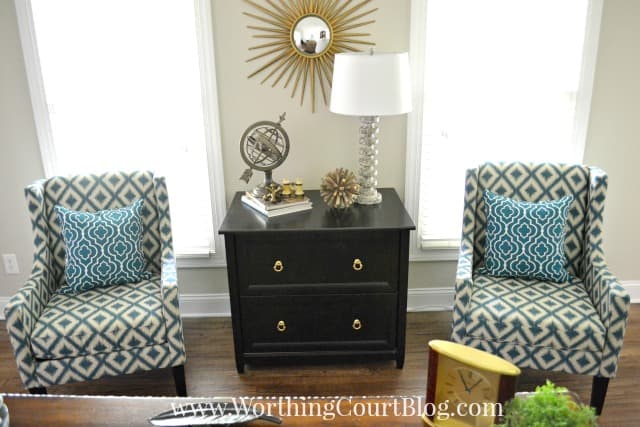 The lateral file got a new look by changing out the round black knobs, that it came with, for some pulls that I spray painted gold.  The sunburst mirror was located in the foyer at my former house and the lamp was in the living room.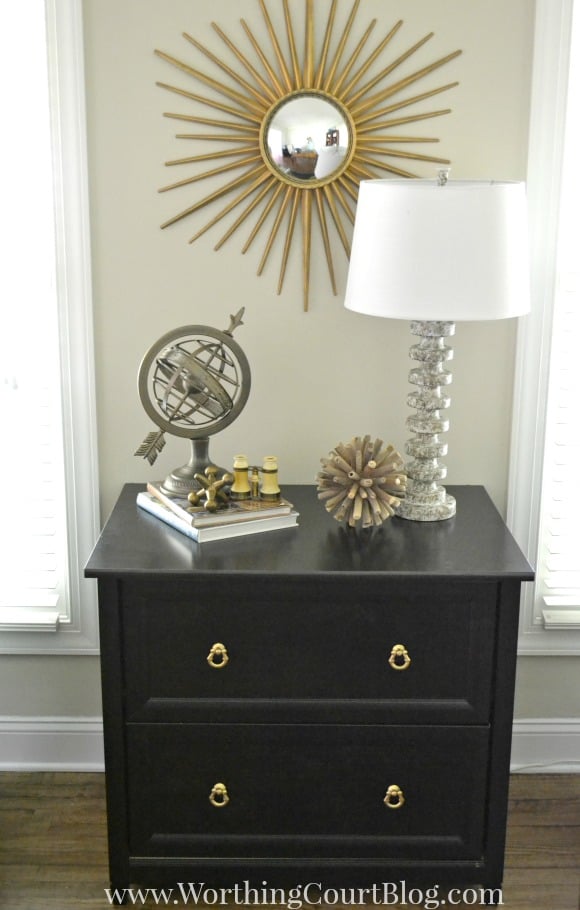 When you are in the front of the house, the office serves as a bit of pass-through between the foyer and dining room.  Standing in the dining room, you look through to the foyer.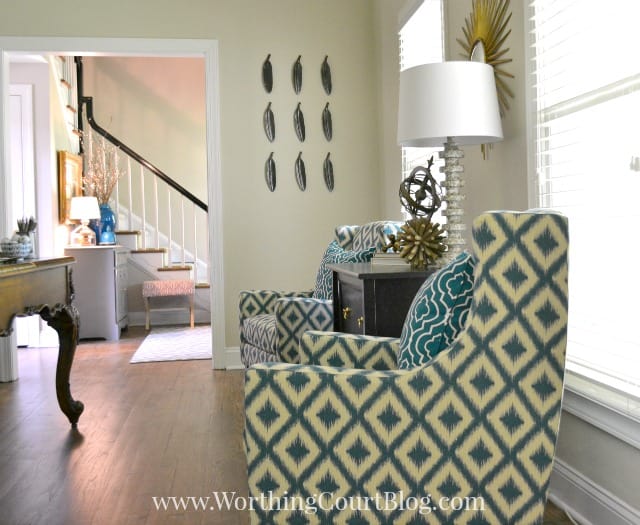 And standing in the foyer, you look through to the dining room.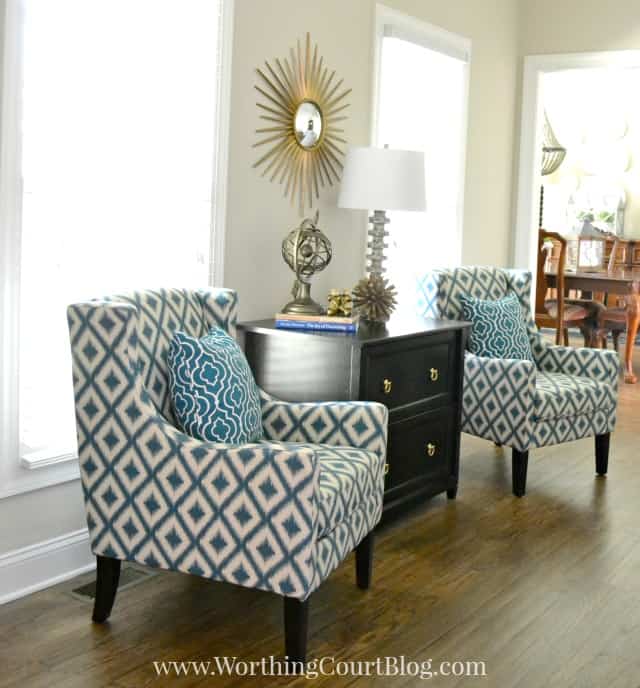 I'll be adding a drapery panel to each of the windows behind the chairs at some point.  But that's a ways down the line as my sewing room still looks like it did the day that we moved in!  Baby steps, y'all.  For right now, I'm just pleased as punch to have some inspiration for this room!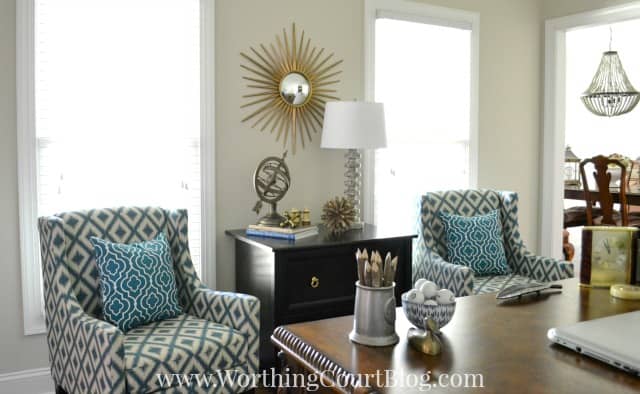 Click HERE to see all of the awesome places where I party.