Spring House Tour And Decorating Ideas
Simple and easy ideas for celebrating the season and for decorating your home for spring!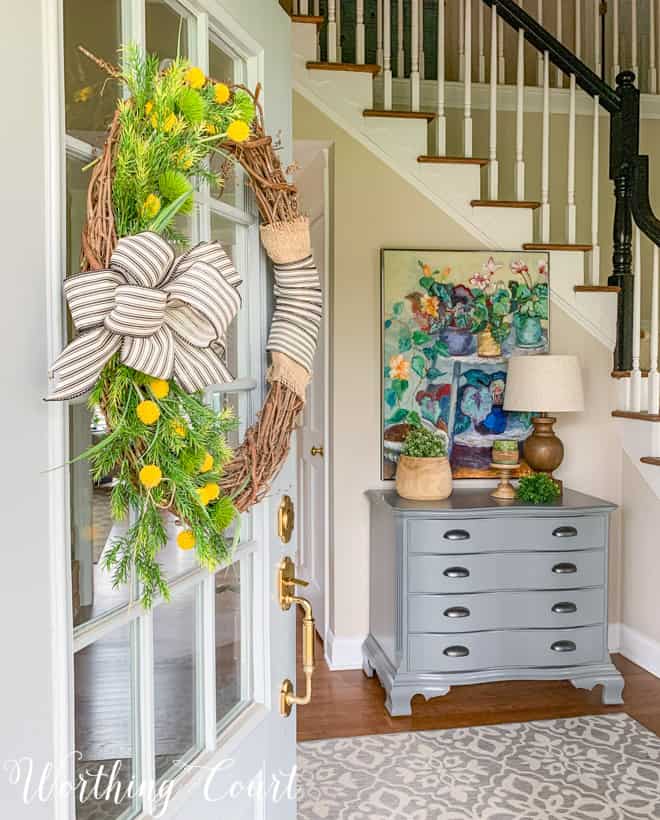 Pin
This post and photos may contain Amazon or other affiliate links. As an Amazon Associate I earn from qualifying purchases. If you purchase something through any link, I may receive a small commission, at no extra charge to you. All opinions are my own. See my full disclosure HERE.
As we adjust to our temporary "new normal" right now, I quickly found that I do best by keeping things on the home front as normal as possible. Yes, I'm all for following the guidelines set forth by the proper authorities, but I refuse to allow myself to sink into a spirit of fear and anxiety. God doesn't want us to live that way!
I'm saying all of that to say that you'll pretty much find business as usual here at Worthing Court and I hope that some of it will brighten your day as well!
Watching the view outside my windows come back to life after the long and dreary winter, makes my soul happy. Trees are blooming and the dogwoods are about to burst forth with their gorgeous blossoms! I'm so thrilled to have you stop by for a visit today! Come on in and let's look around a bit.
I kept things suuuper simple in my foyer this spring. The biggest change that I made in here was to replace the arched mirror, that usually hangs above the chest, with a painting that my aunt did years ago. The bright and cheery colors set the tone for the season as soon as you walk through the door!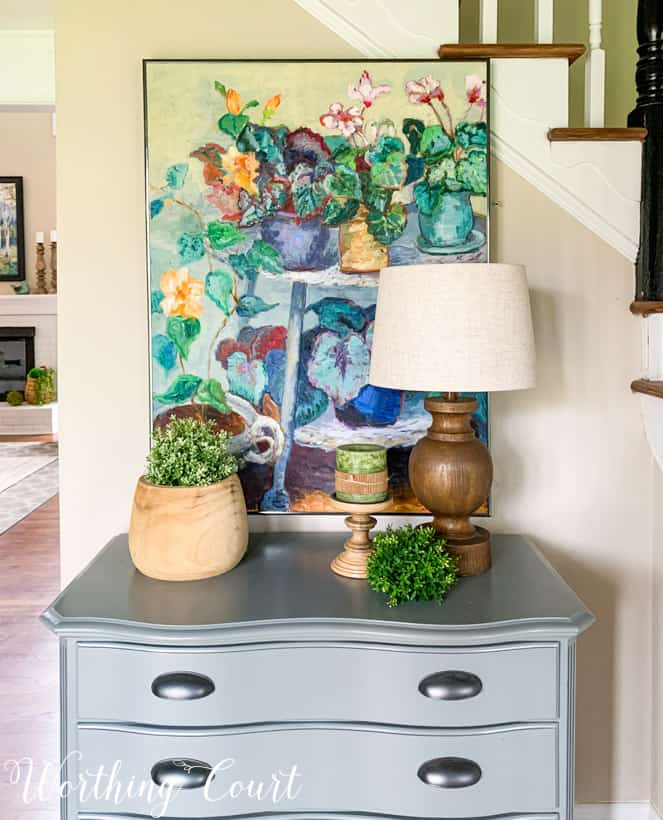 Pin
Our foyer opens up into the family room where I spread lots of small doses of blue and white around my family room, simply by using a few new pillow covers and other items that I already had on hand.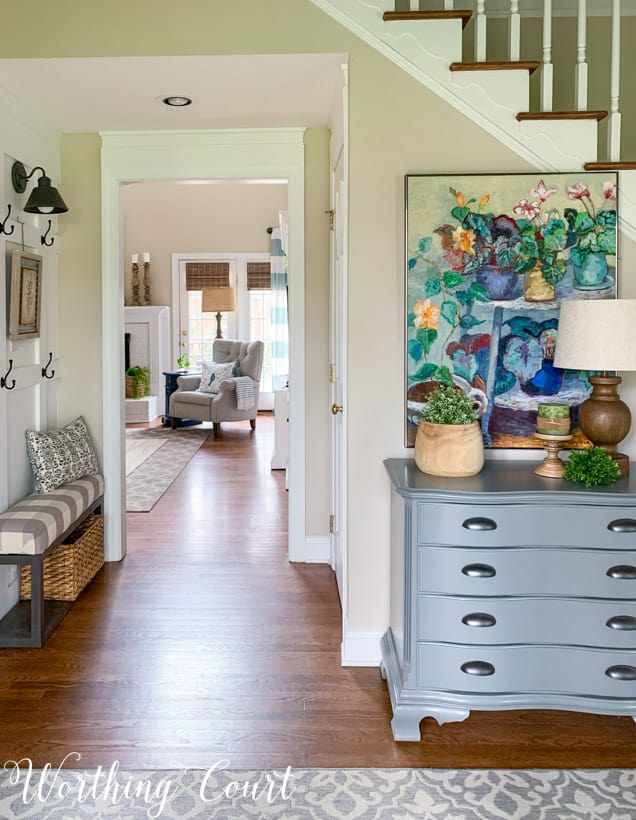 Pin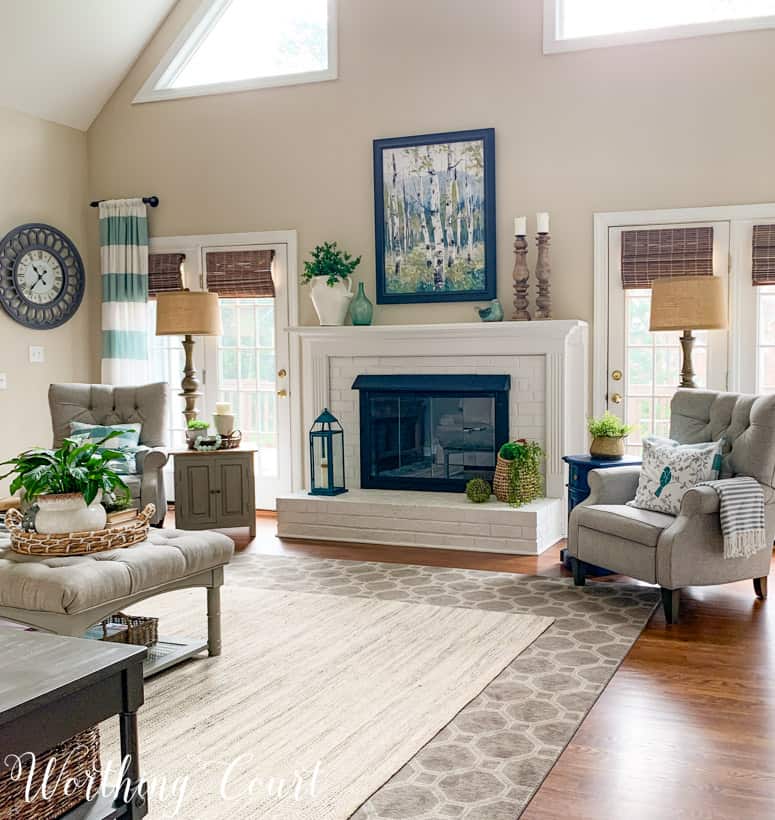 Pin
All of the pillow covers came from my Favorite Spring And Easter Decor shop in my Amazon storefront. I've selected so many cute and affordable things to use around your home to decorate with this season! You can get to my Amazon storefront by clicking HERE, if you'd like to check it out.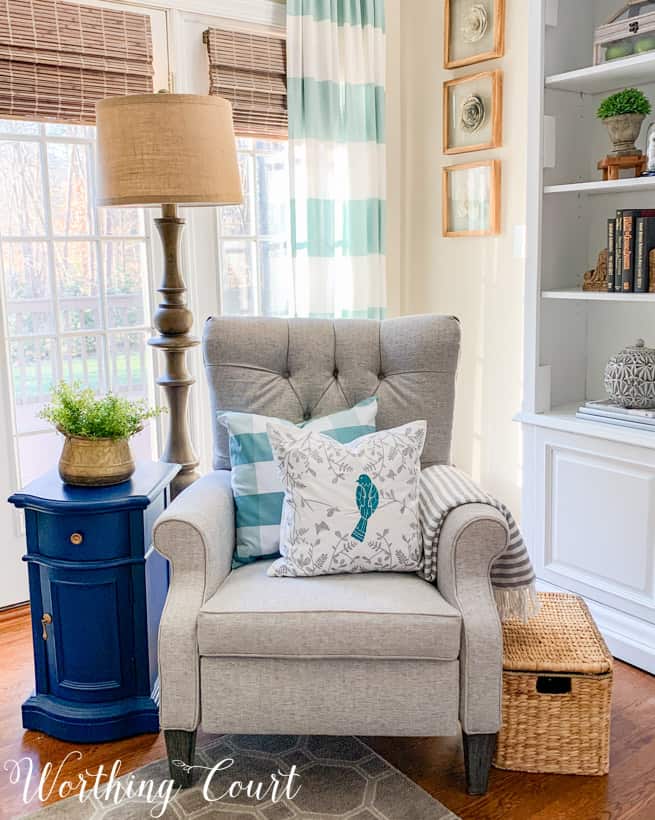 Pin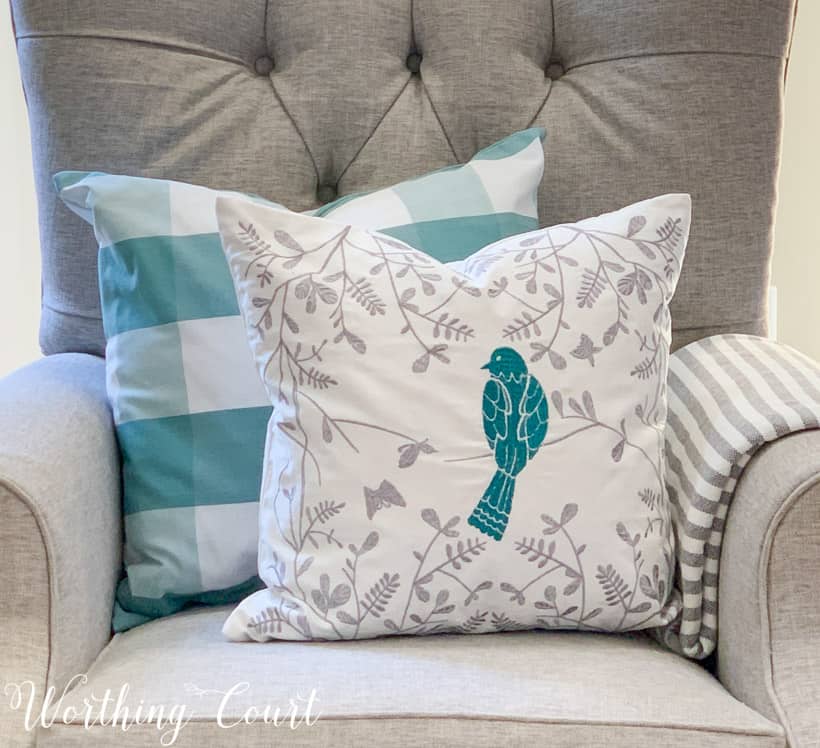 Pin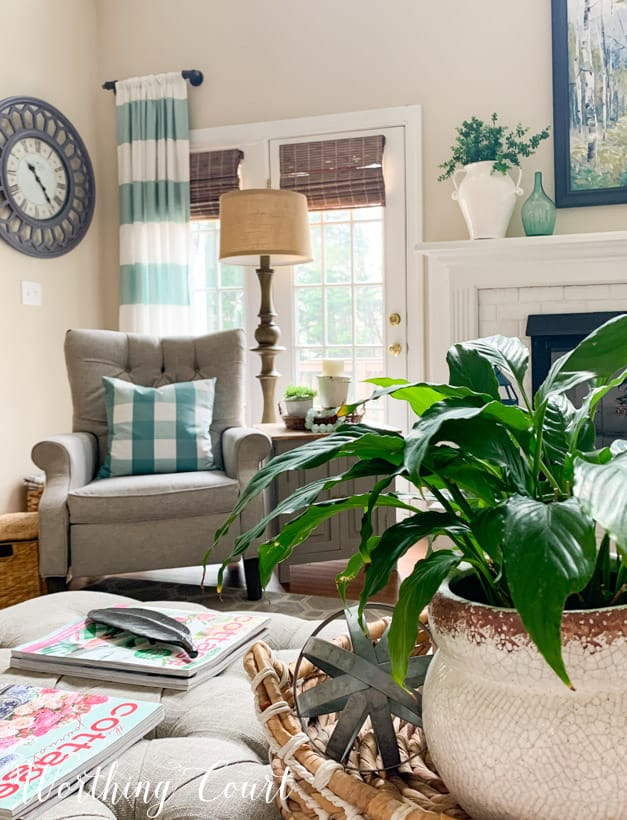 Pin
I can't forget about the greenery! I mean, what would be spring without greenery -right??? You'll find faux greenery on my mantel and hearth…..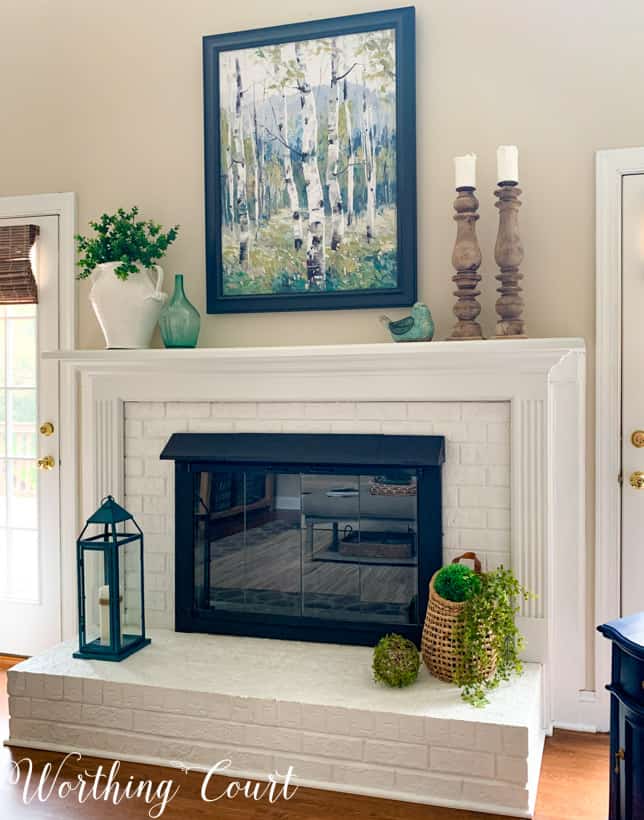 Pin
…..and live greenery in the tray that I've placed on my coffee table, where I've embellished the vignette with a cute concrete bird resting in a bird nest . I think that having a mix of both real and faux greenery in a room is a good combination. Don't you?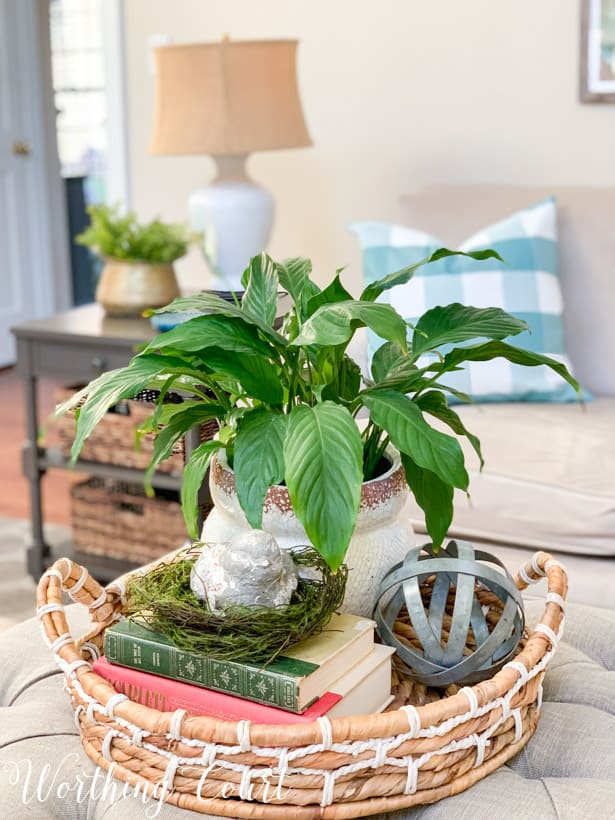 Pin
I used that same mix of real and faux greenery on the shelves in my breakfast room where I created what I'm calling my indoor potting station. 😀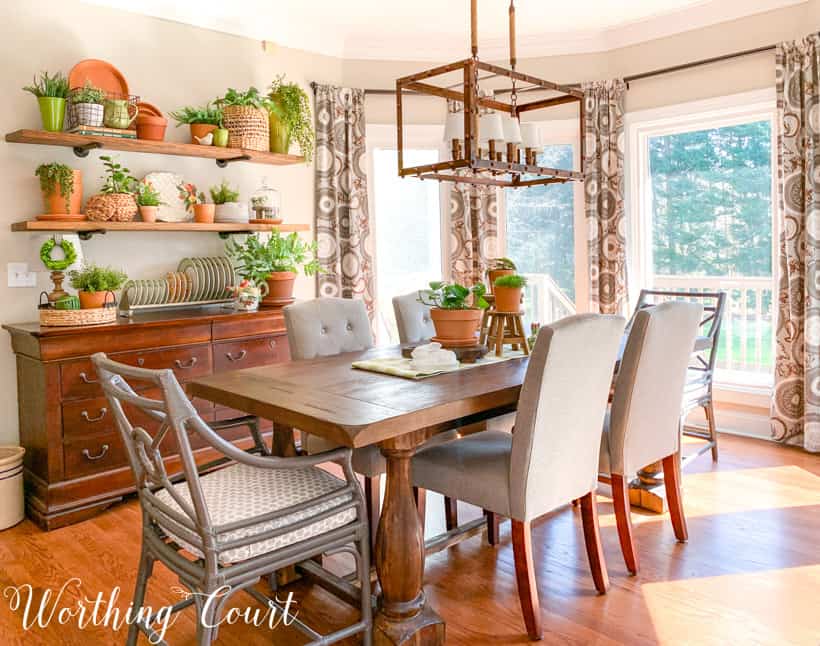 Pin
I've always wanted one, so I decided to create my own version inside! I went to town with all shapes and sizes of terra cotta pots and trays.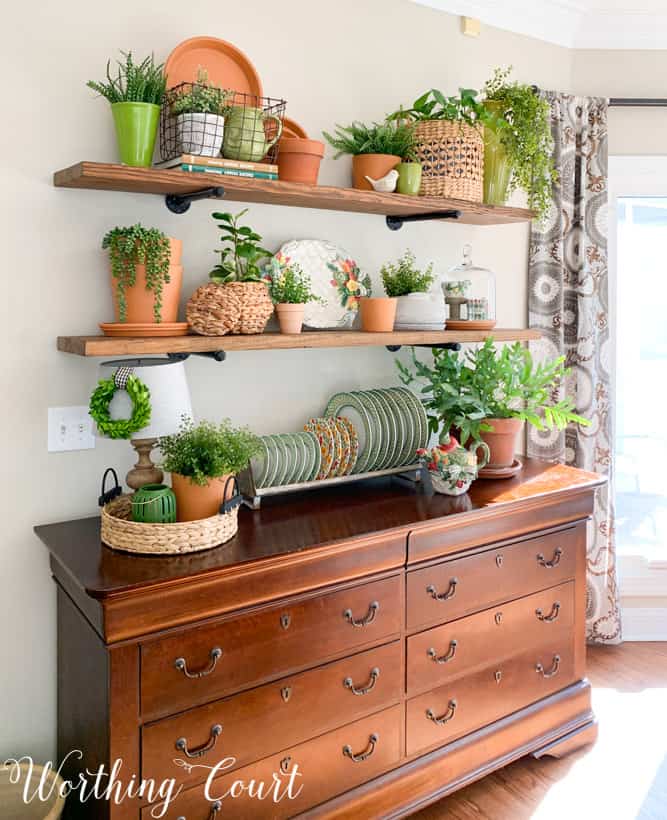 Pin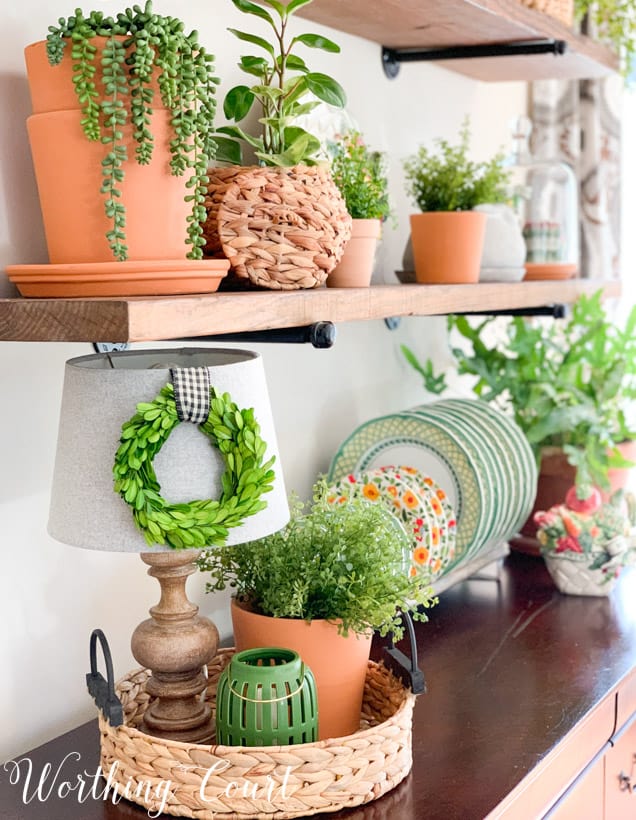 Pin
And I pulled even more real and faux greenery over onto the table to use in my centerpiece!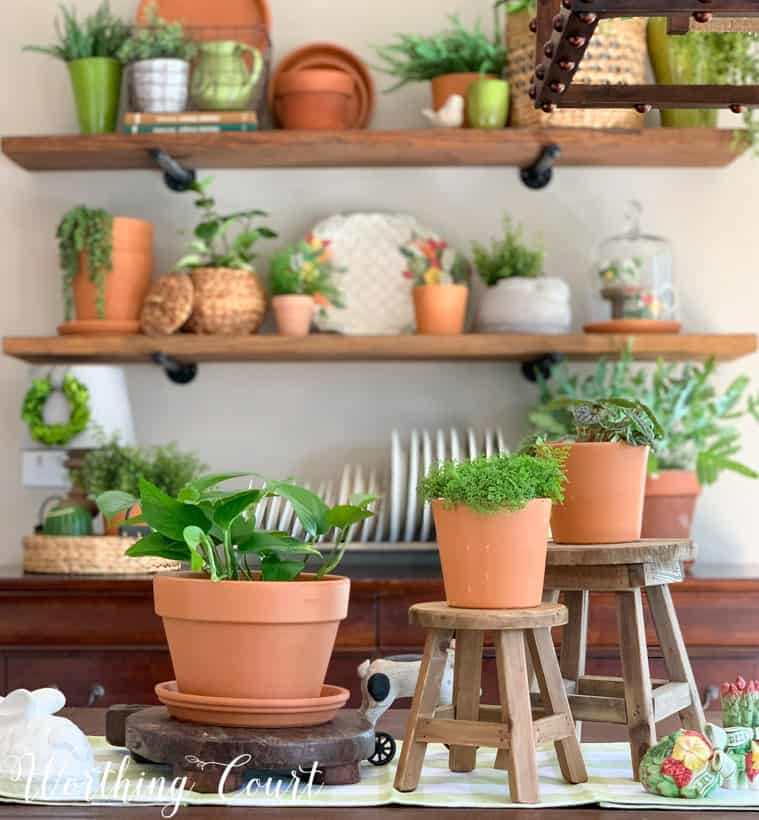 Pin
I hope you enjoyed your visit today. Come back on Friday when I'll be giving you a full tour of my spring front porch! What is spring looking like inside your home, my friend?