Style Showcase 23 | White Washing Furniture, Easter Tables And Centerpieces And More!
Welcome to the Style Showcase – the weekly destination for home decor inspiration!
This week's Style Showcase promises to be a good one! Here's your chance to learn how to white wash furniture, there's a guest room makeover, spring decorating tips and three Easter tablescapes.
My husband and I have been keeping busy while we've been homebound for the last couple of weeks. I guess that's one good thing about the current status quo – everyone seems to be checking lots of projects off of their to-do list!  The biggest project that we've been working on is building a new cabinet to go above the dressing table in our master bathroom.  I had a vision for the old doors that came off of our entertainment center, before its makeover, and it's super exciting to see it come to life!
Enjoy this week's Style Showcase!
Shabbyfufu | How To White Wash A Farmhouse Table Quickly
Southern Hospitality | Guest Room Makeover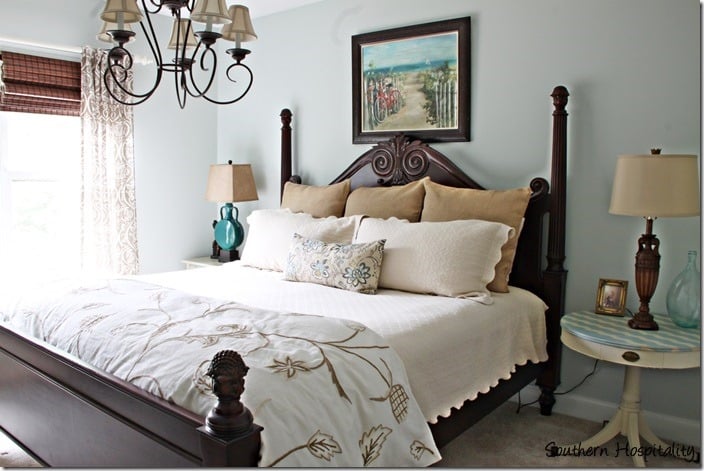 Town & Country Living | Spring Decorating Tips
Worthing Court | Simple & Charming Easter Tablescape
Fox Hollow Cottage | Pottery Barn Bunny Table & Spring Kitchen
Sand & Sisal | Easter Napkin Bunny Fold & Table Setting