Cozy And Inviting Thanksgiving Table Decor Using Traditional Fall Colors
Here's how you can make your guests feel welcome by setting a cozy and inviting Thanksgiving table using lots of layers and traditional fall colors.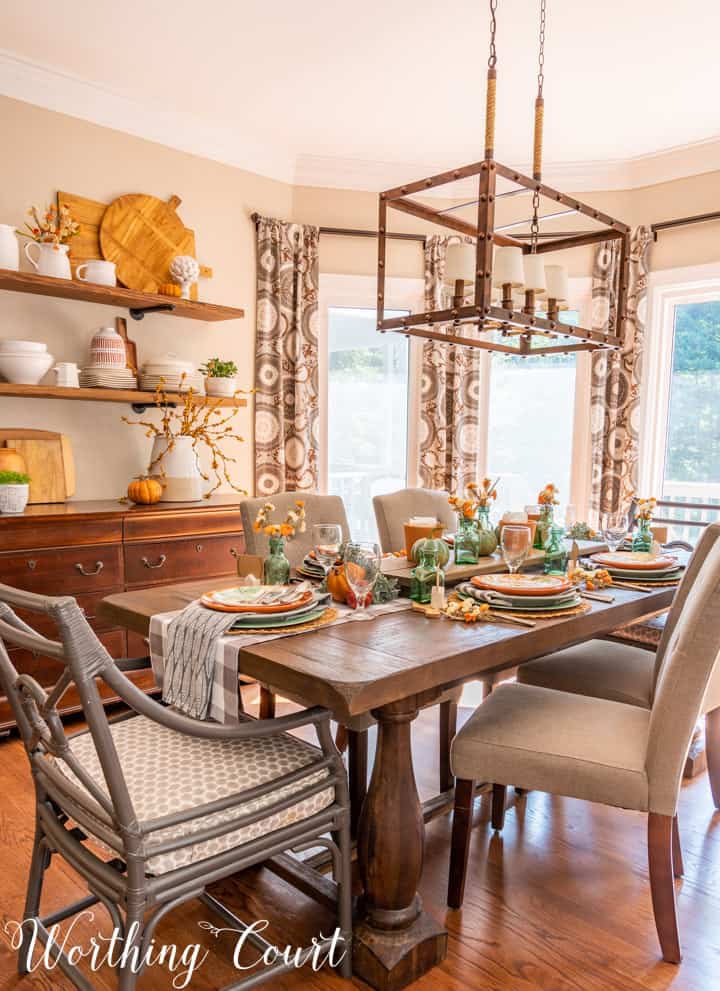 Second only to the yummy food you'll be serving, the time and effort you put into setting your Thanksgiving table just might be the most important element of the day!
Just like a simple gift feels grander when beautifully wrapped, the food at Thanksgiving (or any meal) always tastes better when enjoyed at a beautifully set table.
Thanksgiving is right around the corner! Any of the ideas you see on this year's Thanksgiving tablescape at my home can easily be a jumping off point for setting your own table.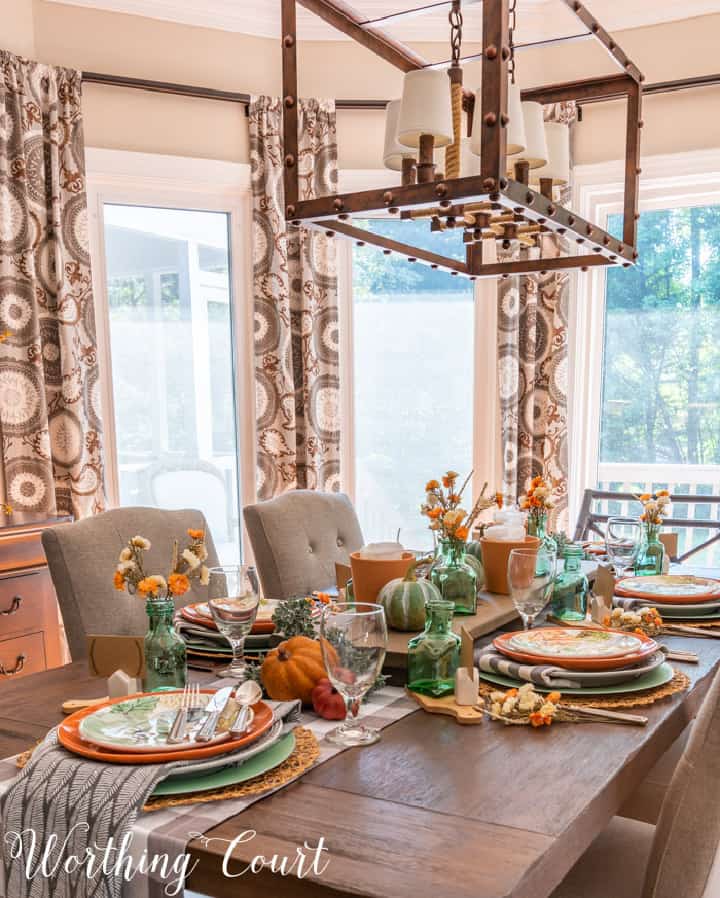 None of these ideas are too fussy or complicated, so you should be able to pull from your own stash and have your table set in a flash!
Any time that I style a table (or anything really) I always look for color inspiration. The inspiration for my Thanksgiving table this year came from some adorable fall salad plates and from beautiful green glass bottles that I found.
There were two different salad plate pattern options and I couldn't decide which one I liked the best, so I bought an even number of both and simply alternated them at each place setting.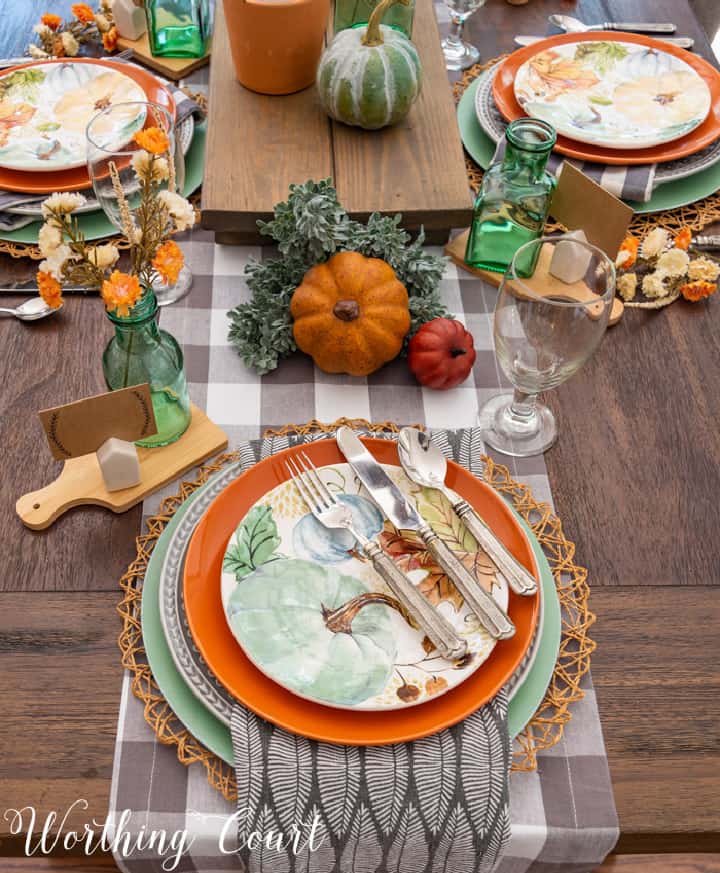 You can see that each layered place setting consists of a round woven placemat, a sage green charger and a gray dinner plate topped with a slightly smaller plate and the adorable salad plates.
Adding gray is a little unexpected, but I love the way that the runner and napkins calms down the rest of the colors and keeps things from looking too over the top, if you know what I mean.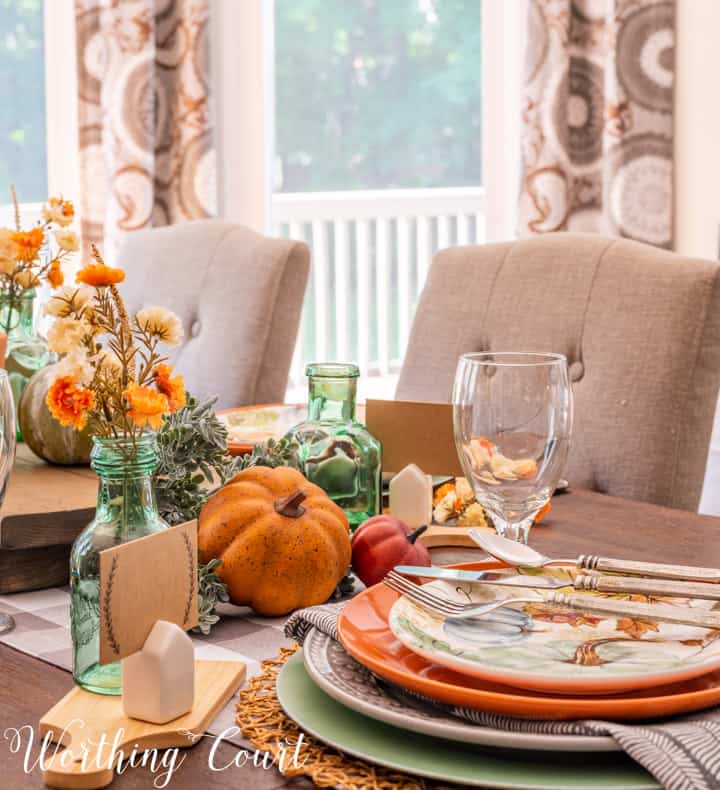 The glass bottles look super cute with little tussy-mussies of faux fall florals added to a few of them. I sure do hope that all of my guests know where to sit because I totally forgot to add their names to my place cards. 😀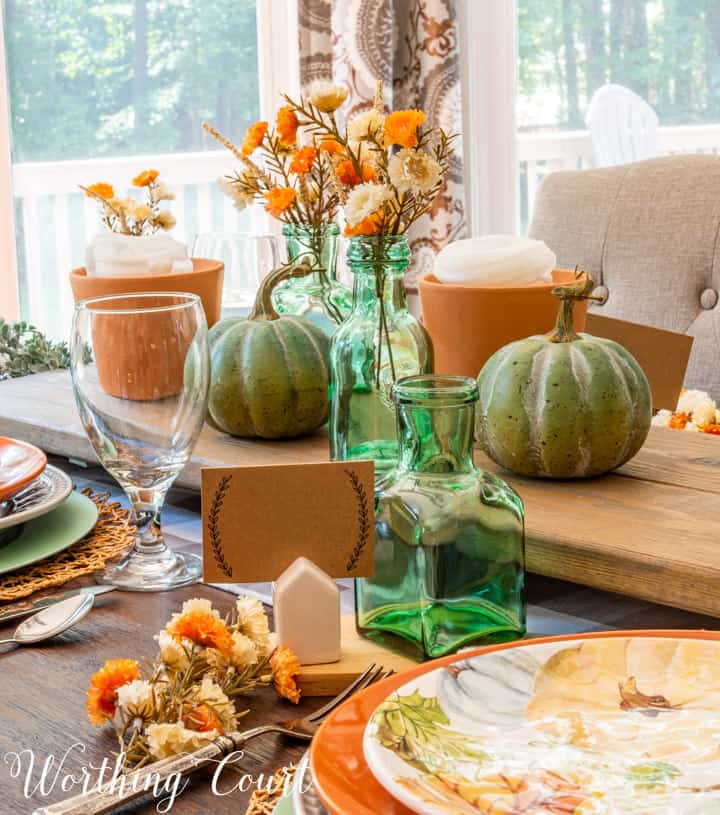 To add much needed dimension and drama to the table, I created a long, rectangular riser that I built out of scrap wood that we had lying around. It was SO simple to do! You can find the how-to video in a highlight on my Instagram profile called DiyRiser.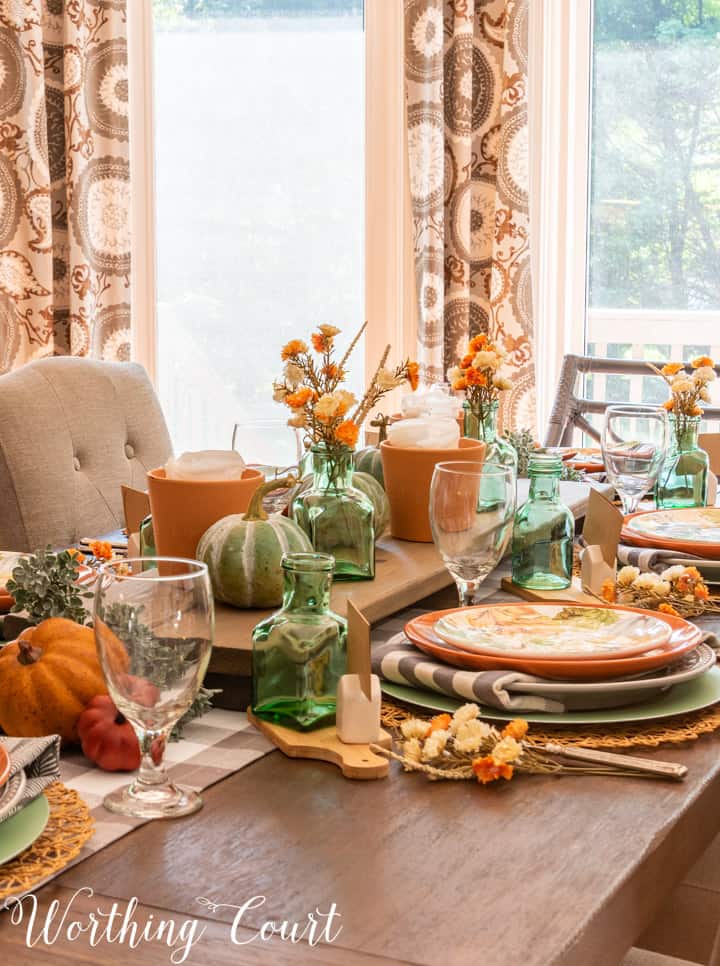 The riser is super versatile and isn't for centerpieces only. I already have plans for where I'm going to use it for Christmas!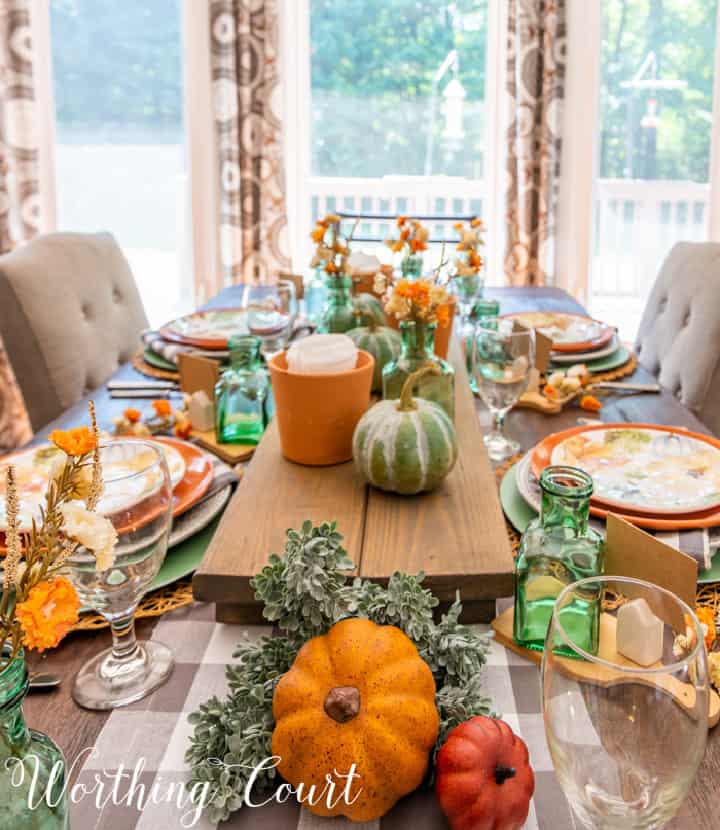 Now of course I want to make sure that my table fits with the fall decor on the open shelves in the room. Take a closer look at my shelves and the riser being used as just a centerpiece (when the rest of the table isn't set) HERE.
And with that, I would say that my cozy and inviting Thanksgiving table is ready for my guests. Happy Thanksgiving, everyone!