What's My Design Style? Here's How To Figure It Out!
What's my design style? Take a look at the properties of the 12 most well known types of interior design styles to help you figure out which style describes yours.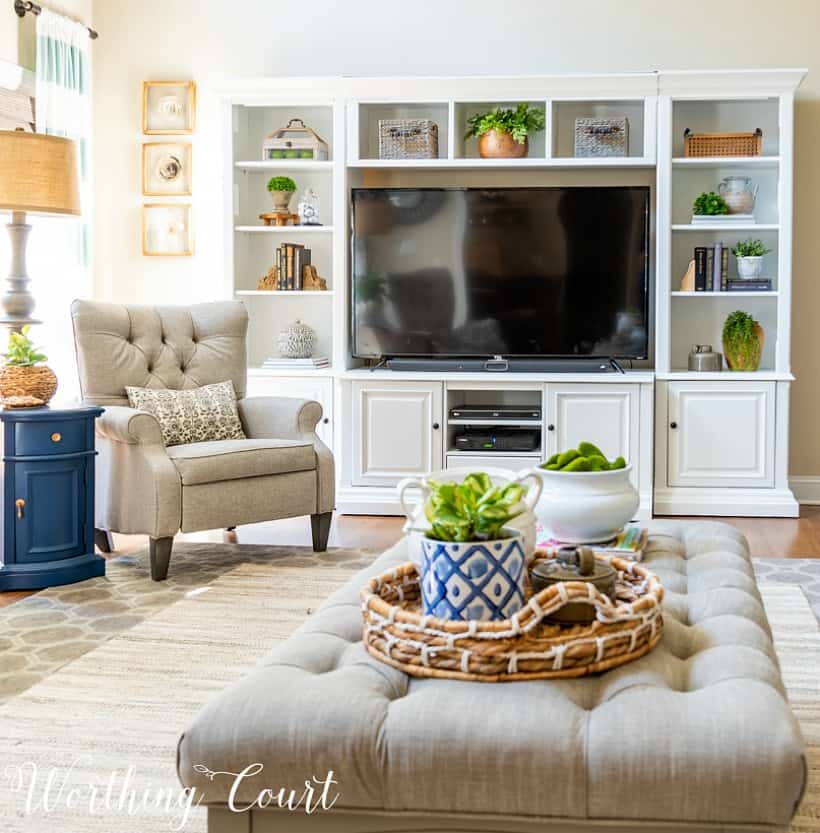 With the holidays fast approaching, many of us are striving to give our homes a refresh. That can be a bit difficult if you aren't sure what direction you want to go with your interior decor.
I can't tell you how many times I've asked myself, what's my design style? Do you know yours? If you're like me and most other people, you have an idea of what you do and don't like, but really can't put a name to it.
Why should I care about identifying what my style is? Well…there are a number of reasons why it's important to know:
Your home should be a reflection of you and your likes. Knowing your design style can help you hone in on just what that is.
Knowing your design style gives you a jumping off point when designing and decorating your spaces. If you have no clue what you're drawn to, it can make it difficult to figure out where to even begin.
Knowing your design style helps keep you focused when decorating your home. It's easy to get swayed by the latest trend, but giving in to that temptation can easily pull you off your decorating track and leave you unhappy with your results.
Knowing your design style is like a muscle – the more you use it that knowledge, the stronger it becomes. Becoming intimately familiar with your design style will help you to immediately recognize what you do and don't like and can save you time and money.
With all that being said, let's take a look at the most well known styles and the characteristics of each. Be aware that you'll likely find some overlap and won't be 100% one style or the other, but go with the style that has the most characteristics that you're drawn to, but also feel free to totally mix things up.
As you review this list, try to put your current decor out of your mind, since it may not be a reflection of your true design style!
FARMHOUSE, MODERN FARMHOUSE & COTTAGE
The farmhouse design style is known for its warmth and simplicity. In my mind, there are different types of farmhouse style though – traditional farmhouse, modern farmhouse and cottage. All three styles have deep roots seated in centuries of history and are focused on practical, dependable and available materials. Many of their core elements are found in today's versions.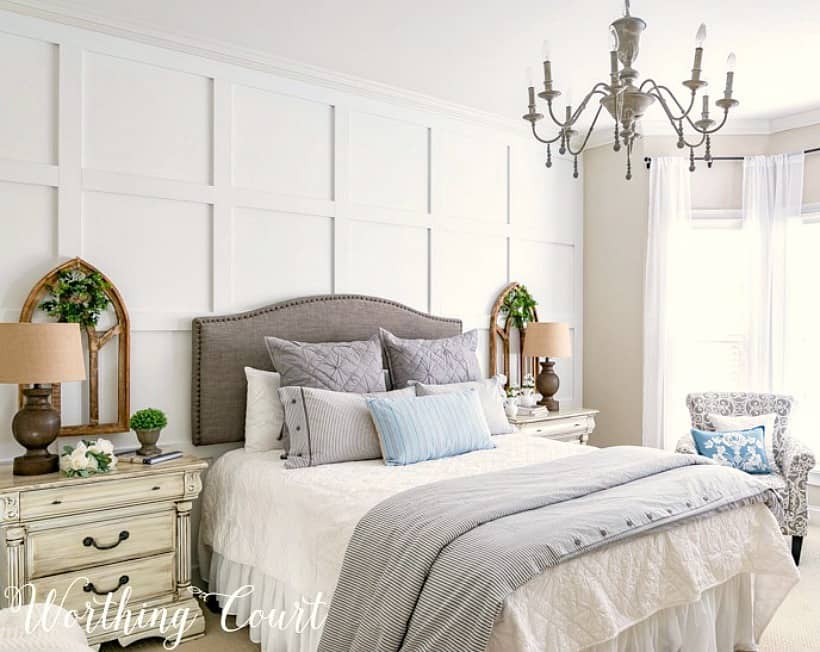 Characteristics of farmhouse, modern farmhouse and cottage styles are:
neutral colors
warm hardwood floors
planked walls
porches with rockers
freestanding kitchen furniture
open shelving
vintage or antique furniture and accents
painted furniture.
Modern farmhouse has many of the above characteristics, but strikes a balance between pastoral and refined. It emphasizes comfortable living with more contemporary sensibilities. Think rustic, yet refined.
Cottage style has all of the similarities of farmhouse style, but is further characterized with textural elements such as baskets, beadboard walls, natural fiber rugs and is generally more colorful.
TRADITIONAL & UPDATED TRADITIONAL
Traditional is one of the oldest, most common types of design styles. It's rooted in heritage. You will often find pieces that have changed very little (or none at all) since they were first created.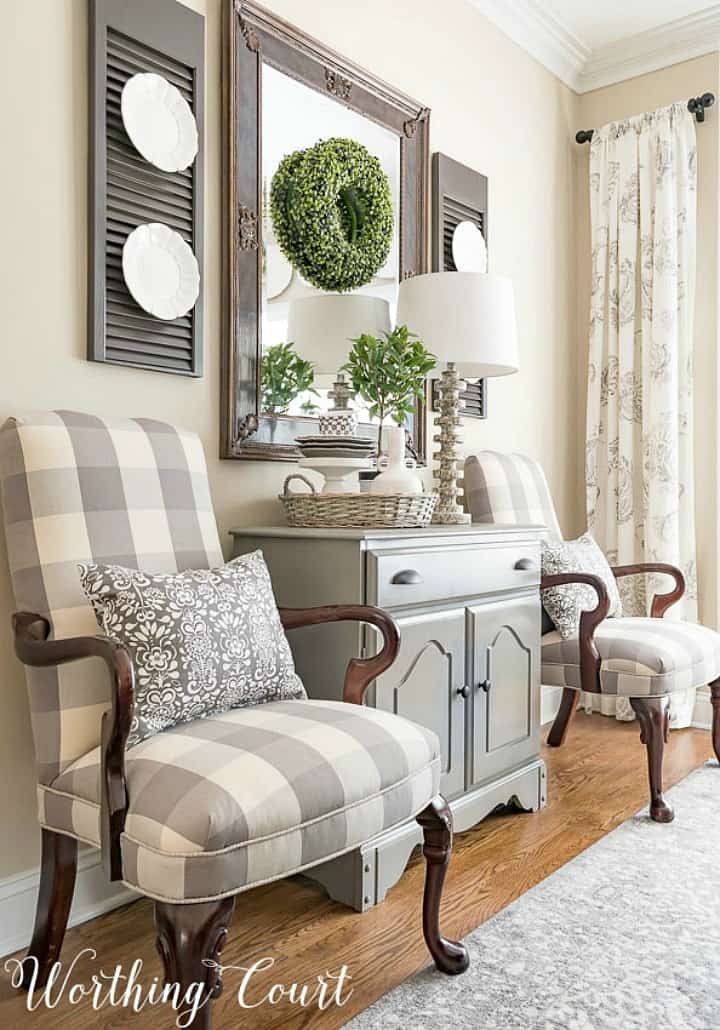 Characteristics of traditional and updated traditional style are:
strives for harmony and order
symmetry is a big deal
matching furnishings
a color palette of warm tones
furniture is heavier and can be a bit ornate
accessories are grand
fabrics can be heavy and ornate
Updated traditional style incorporates many of the elements of purely traditional design, but the updated version incorporates fabrics, furnishings and accents that are brighter and more streamlined.
TRANSITIONAL
Transitional is the marriage of both contemporary and traditional styles made by blending pieces from both styles together. Think old world traditional mixed with more contemporary chrome and glass.
Characteristics of transitional style are:
furniture lines are a mix of curves and straight lines, balancing both feminine and masculine attributes
a lack of the ornamentation found in traditional styled furnishings and accessories
relies on a neutral foundation of cream, beige and gray
furniture scale is ample, but not overly so
accessories are carefully selected and kept to a minimum
wood finishes are warm, but are also mixed with natural and high-gloss pieces
fabrics vary from sophisticated plush materials to tone-on-tone or small scale prints
MODERN/CONTEMPORARY/MINIMALIST
Many people feel that modern, contemporary or minimalist styles can be cold and stark. In reality, when done well, it can be very warm and inviting without being fussy.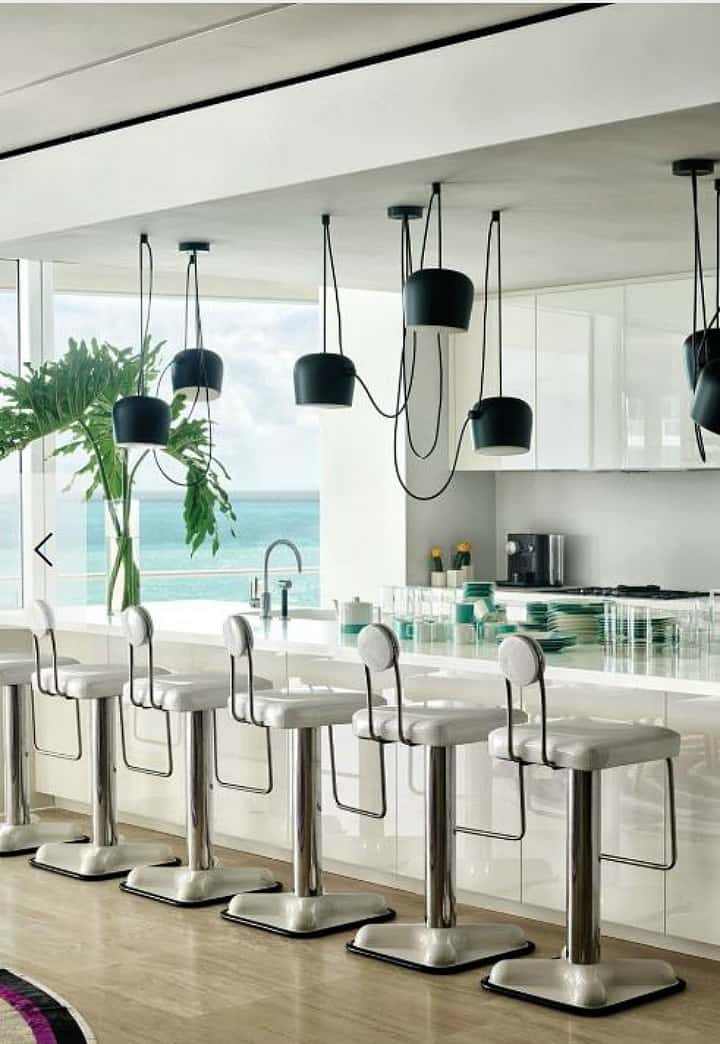 Characteristics of modern, contemporary and minimalist design styles are:
the focus is on clean, crisp lines in furnishings, art and accessories – no extra embellishments
a simple color palette usually in shades of neutrals
environmentally friendly materials
less is more.
Modern style is strictly based in the here and now styles that started in the 20th century. Contemporary style is more fluid and is less adherent to a specific time period, but represents a sense of currency.
The minimalist design style takes modern and simplifies it even more and is defined by a sense of functionality and ultra clean lines.
BOHO & ECLECTIC
With BOHO style, you can toss out all the rules. It has become very popular in the last few years, although its roots date back much further to 19th century Paris. It's exotic, playful, very layered and is intended to embrace the unconventional.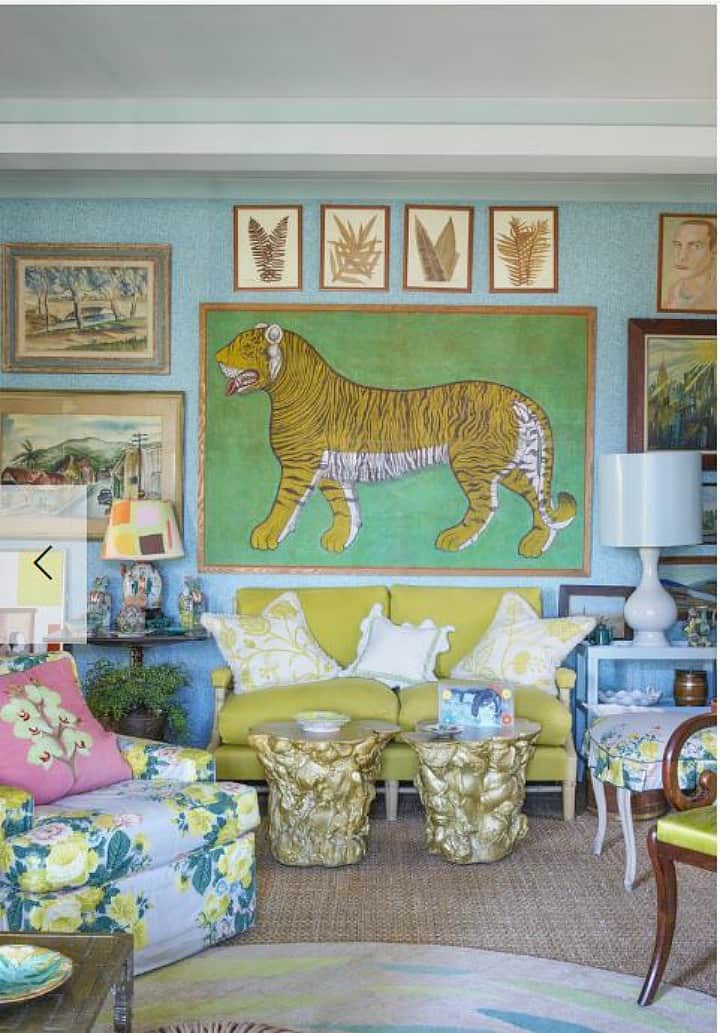 Characteristics of BOHO style are:
it's more about creating an atmosphere that you enjoy than it is about following a certain style
colors typically include a variety of jewel tones
chrome, brass, gold and silver are popular finishes
colors are mixed and matched to show off your personality
vintage treasures, quirky flea market finds and souvenirs are usually prevalent
there is no such thing as too much.
Eclectic design style should be called the slightly more refine cousin of BOHO. There are many similarities as far as the colorful and layered aesthetic, but the pieces are typically less organic and are more styled.
Eclectic rooms may be filled with iconic pieces from just about every style.
INDUSTRIAL
Industrial style is pretty much exactly what its name states. It takes it cues from old factories and industrial facilities and typically leans toward a more masculine than feminine vibe.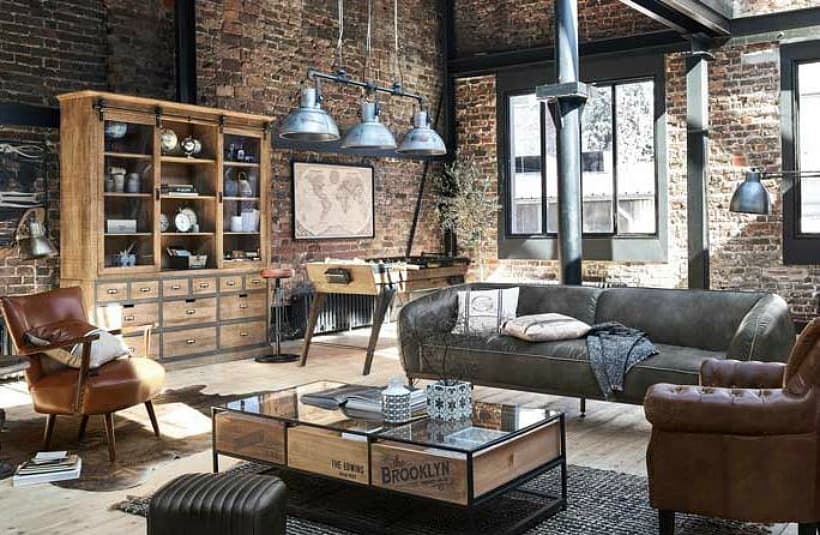 MAISONS DU MONDE
Characteristics of industrial design style are:
weathered wood
exposed brick
exposed pipes
natural color palette
no plush fabrics
no-frills and no-fuss furniture and accessories
includes salvaged and recycled materials
furnishings have a simple design in natural finishes and neutral colors
combinations of wood and metal are common
COASTAL
Coastal design style is all about a casual, beachy atmosphere – a style that you'll typically find in homes located on the east coast.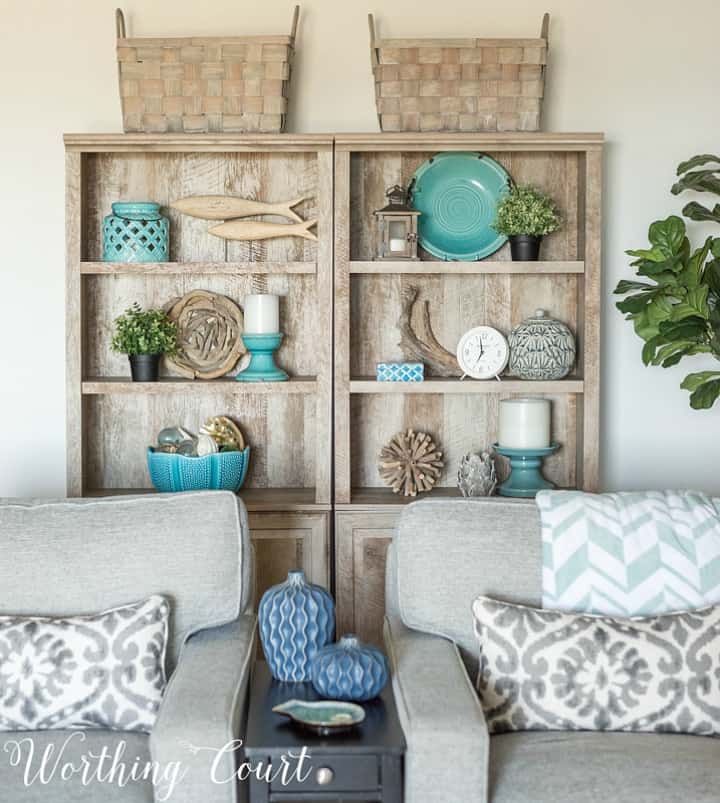 Characteristics of coastal design style are:
white-washed woods
varying shades of blue and gray
plenty of white
natural elements
natural fiber rugs
light filled interiors
clutter free surfaces to help create a light and breezy atmosphere
stripes on pillows or furnishings
MID-CENTURY MODERN
The mid-century modern style can be one of the most relatable styles for many people as its roots lie in pieces designed in the '50's, 60's and 70's. These are styles that have withstood the test of time, yet still remain fresh and modern.
Characteristics of mid-century modern style are:
a retro-tinged, fresh and poppy vibe
natural elements such as wood beams or exposed wood panels
abstract prints and patterns free of cultural references
unpretentious with a casual lounge-ready vibe
moody color hues
furnishings have clean lines with no fuss or formality
plastic, acrylic and Formica is common on furnishings
hairpin legs
low streamlined seating
no cluttered surfaces
GLAM
The glam design style is typically very high-end and polished with minimal, but impactful touches that give it that elevated look. This style is all about amplifying the shine of its accents.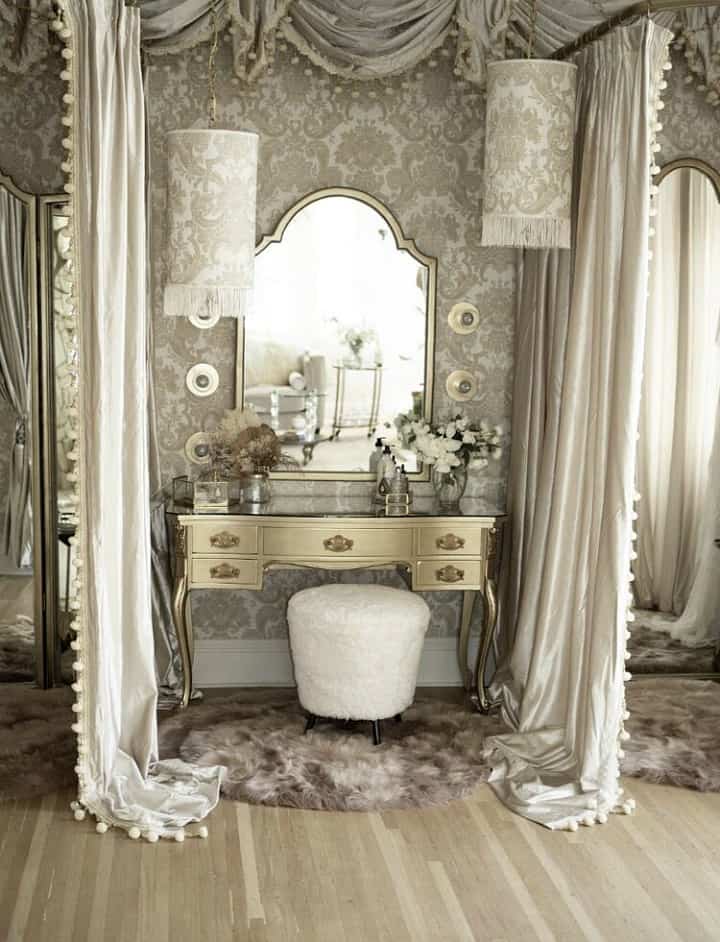 Characteristics of glam design style are:
modern furniture lines
luxurious fabrics, such as velvet, faux fur and silk
neutral and/or jewel tones
typically has a more maximalist vibe
lighting may be over-scaled or dramatic
use of crystal in light fixtures
shiny, reflective surfaces
draperies pooling on the floor
emphasis is on glamour and luxury
Now that you've reviewed the most common characteristics of these styles, what will you say when asked, "what's my design style"? No matter what your answer, the bottom line is that it's your home and should be a reflection of you!