Why Setting Goals Is Important For Decorating Your Home And How To Achieve Them
Why is setting goals for decorating your home important? It has the potential to take your home to some amazing places and will help to achieve your biggest dreams for your home.
Pin
We all have ambitions of various kinds for our homes. Learning the importance of goal setting, the benefits of sticking to them (to the best of your ability) and learning how goals are achieved can be a defining factor in making those ambitions a reality and putting your talents to work.
Since we're at the beginning of a brand new year, now is the perfect time to take a look ahead! Be willing to take some time to create a decorating goals list that is uniquely tailored to your desires and your home!
Yes – I actually do this myself! My goal-setting list is nothing fancy. It's just an excel spreadsheet that has a list, broken down by room, of all the things that I hope to accomplish within the coming year, or at least within the next six months.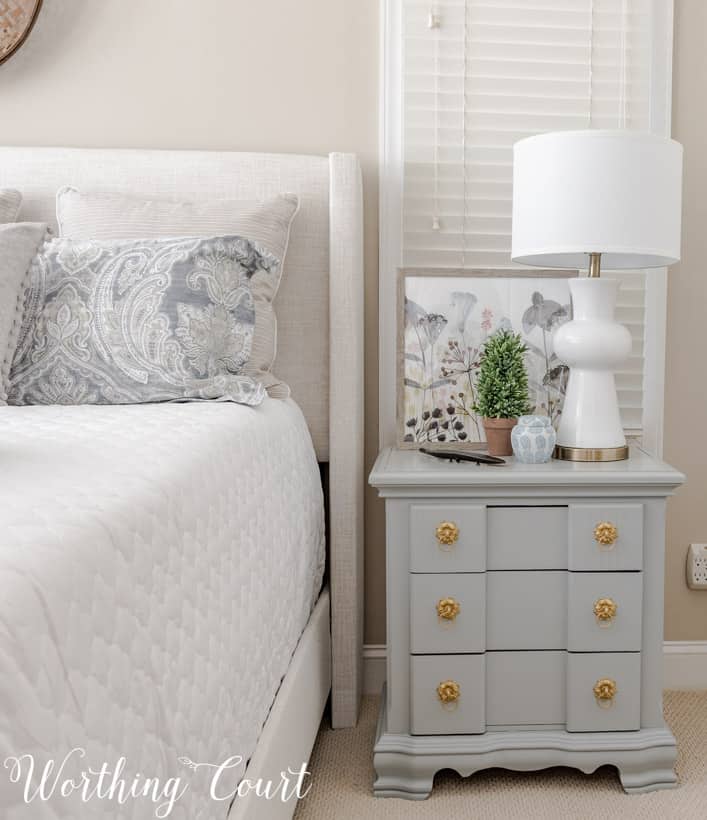 Pin
My list includes the overall goal for a space that is then broken down into smaller individual goals and includes both a targeted completion date and the budget. I've found that using a spreadsheet on my computer makes it very easy to tweak, add notes and details and to make changes as needed.
In a sense, it's no different than creating a design board for room goals that will help you visualize the outcome and will also help to keep you on task.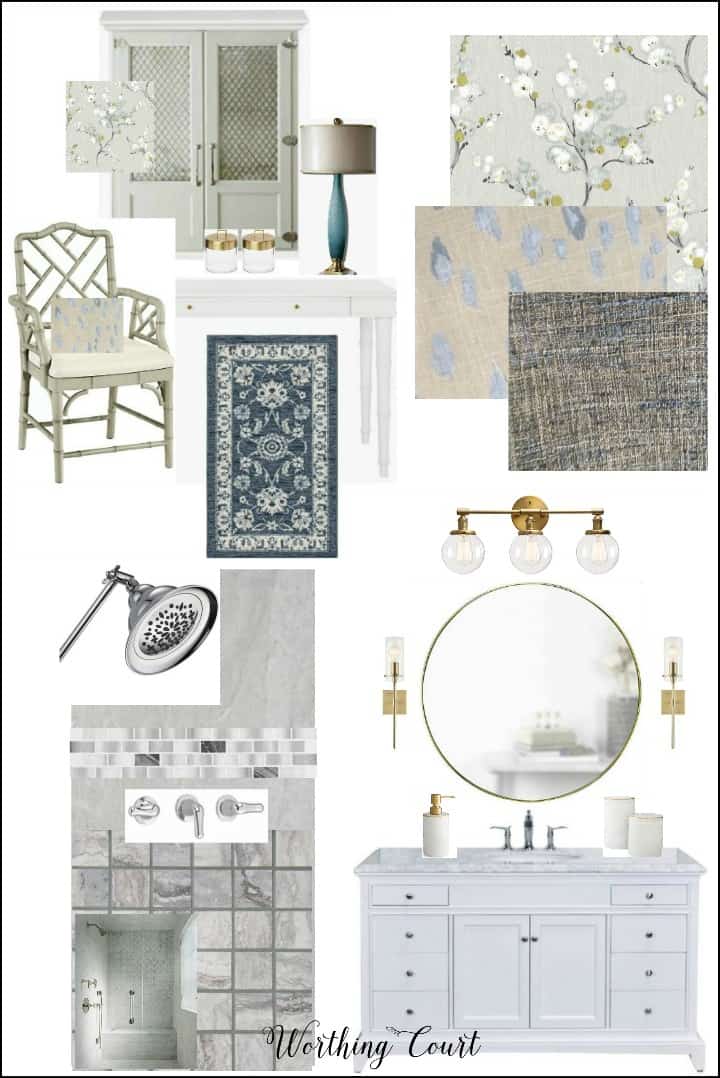 Pin
So – with all of that said, let's take a look at some of the benefits you'll see from setting interior design goals and the steps you can take to actually achieve them.
SETTING INTERIOR DESIGN GOALS GIVES YOU VISION & MOTIVATION
Without a long-term vision in place, I have found that not only do I not achieve what I had hoped for, but I've also realized that without some sort of direction, I wind up wasting both time and money, become frustrated and usually wind up being disappointed with the outcome.
If you're like me and need to spread your decor changes out over time, it can be easy to lose motivation. I want to do everything at once, but I don't have a bottomless wallet nor do I have an endless amount of time and energy.
I've found that reviewing my long-term vision from time to time and checking off things I have accomplished is super helpful for giving me short-term motivation.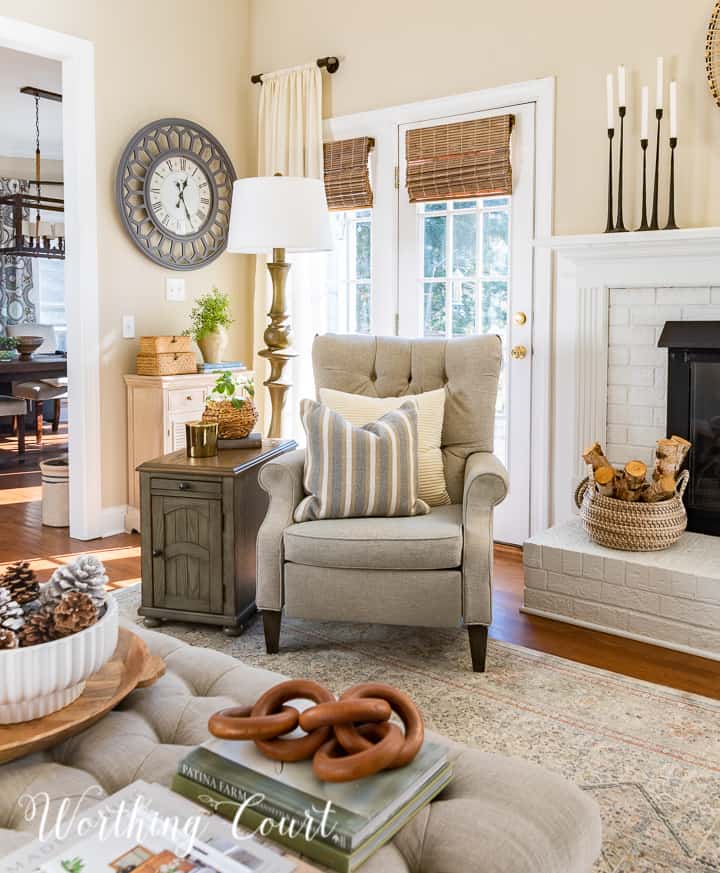 Pin
SETTING GOALS WILL HELP ORGANIZE YOUR TIME AND RESOURCES
Being organized will help you to get the most out of your plans and to avoid frustration! I don't know about you, but when I feel that I've wasted a lot of my time, and especially when I've wasted money, it tends to take the joy out of the process and ultimately the outcome.
For me, finding joy in the process plays a part in how happy I am with the end result! It may seem silly, but I know that if getting to the end was miserable, I won't enjoy the end nearly as much no matter how beautiful it may be.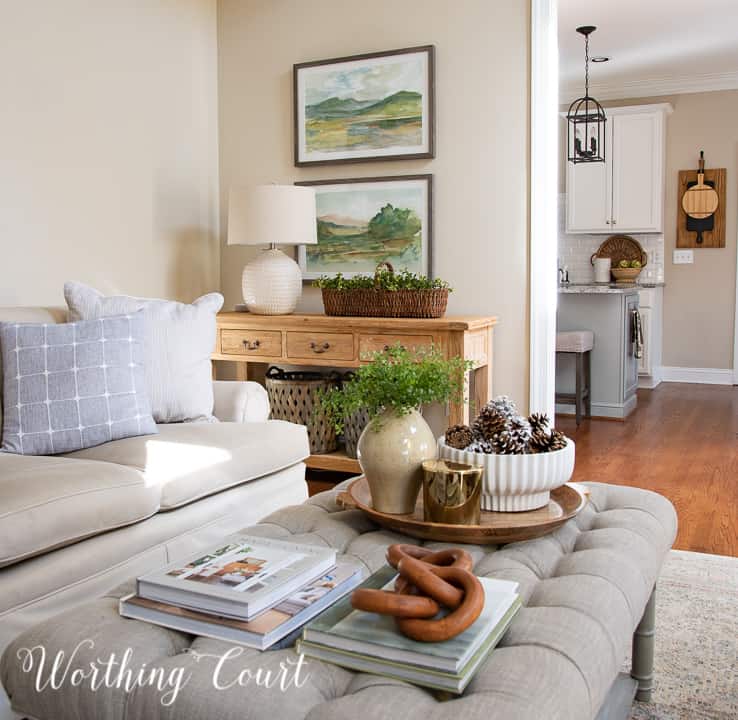 Pin
HAVING GOALS HELPS TO PROVIDE CLARITY IN DECISION MAKING
Speaking of wasting money – there's pretty much no way to avoid it if you haven't created a clear set of room goals to work toward achieving your vision.
Your goal list will not only help you with making decisions (even snap ones when you happen to be out shopping), it will give you a clearer focus on what's important and will help to avoid "shiny object syndrome".
I know from experience that social media makes it so easy to get caught up in the supposedly latest and greatest, that it's easy to be drawn off track if you don't have your vision and goals in place.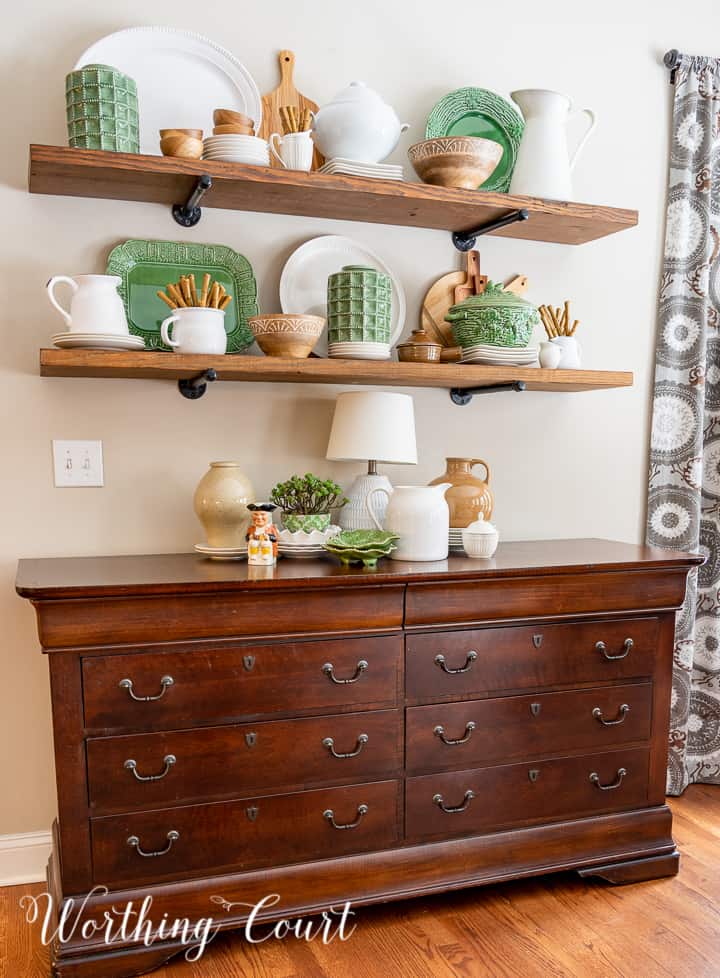 Pin
SETTING GOALS KEEPS YOU ACCOUNTABLE
Remember my comment about the joy-sucking result of wasting time? That is the main reason that I break my larger goals into smaller ones and also add the desired time to completion for each one. My goal list helps to align my focus and identify what's important to me.
Because I break my larger goals down into individual manageable steps, I'm able to check them off as they're completed which helps me to measure my success, gives me a sense of accomplishment and keeps me motivated.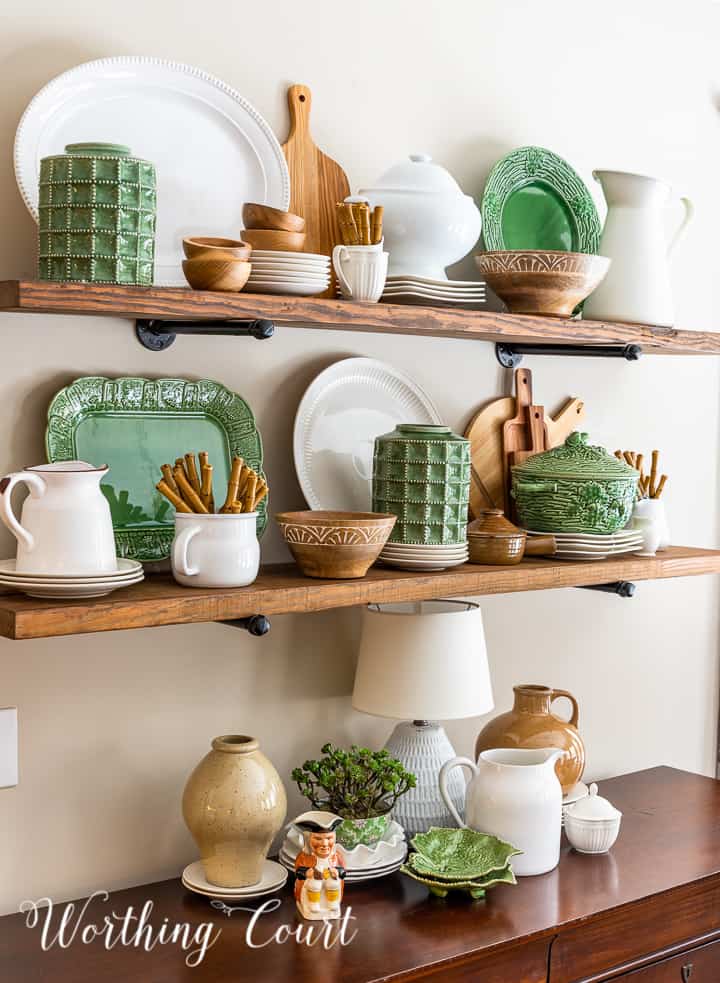 Pin
HOW GOALS ARE ACHIEVED WHEN IT COMES TO DECORATING
We've talked a lot about the why, now let's talk about the how. Having decorating goals is all well and good, but that wonderful list doesn't help very much if you aren't sure how to actually achieve them!
It's important to stop carrying your desires and ideas around in your head and get them in a physical location. However you do it, whether you choose to write them down on paper or to create a simple spreadsheet online doesn't matter – just do it!
Set a target date for completion for each goal and review it often. This is a great motivator! The flip side of that is to not become discouraged if you aren't able to make the self-imposed deadline. Life happens. The important thing is that you strive toward one.
Work on your mindset. I'm honestly not sure if this should be the first step or if working on your attitude and mindset should come after you've created your goal list, but this one thing is possibly the most important step toward achieving your goals! If you have a bad attitude from the beginning, achieving your goal will likely not happen.
If needed, develop your skillset ahead of time. Learning and practicing how to paint, or sew, or operate a tool, or any other skill that will be required ahead of starting the project will make the process so much easier and less frustrating! Don't forget to allow for the time necessary to learn when you set a target deadline.
NOW – take that first step and keep taking those steps until completion.
Give yourself the satisfaction of checking tasks off as they are completed and then reward yourself in some way!
These are just a few of the goal setting benefits that I hope helps you to see why it is truly important. I bet you can think of even more that you could add to this list!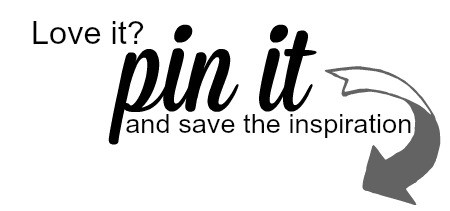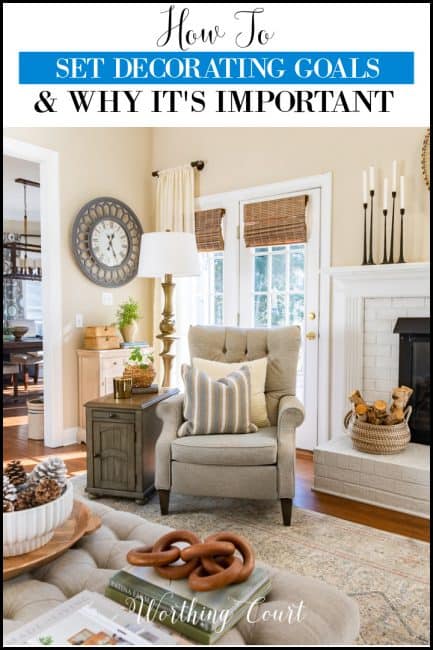 Pin