How To Make A Festive Christmas Wreath – Step By Step
Get the step-by-step directions for how to make a festive Christmas wreath to dress up your home for the holidays.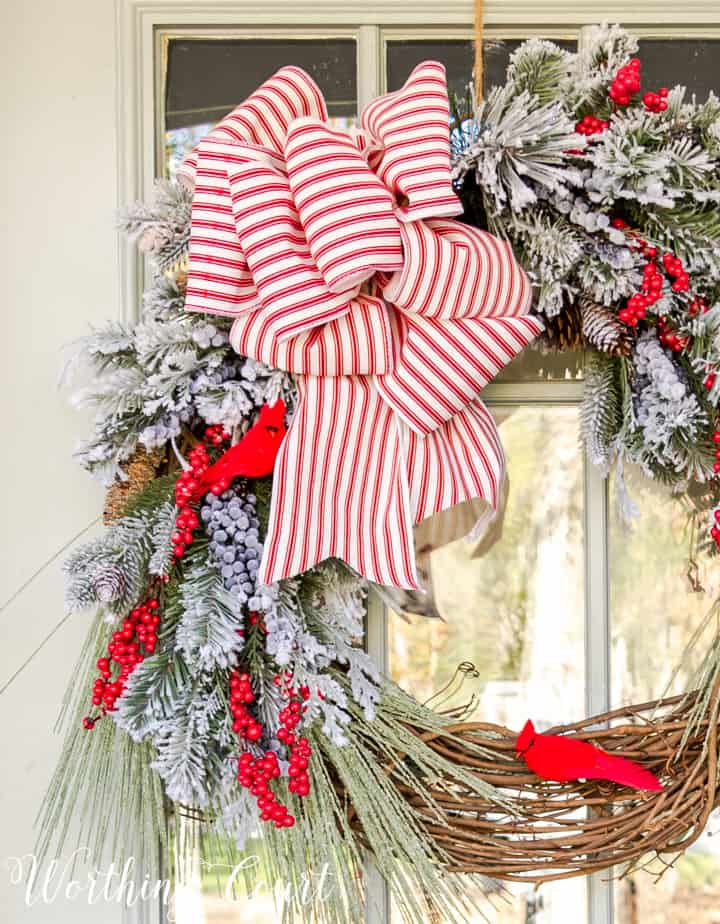 I get so much pleasure out of sharing ideas and inspiration with all of you, especially when I'm part of a group of talented bloggers like this one! This year's Celebrate Christmas bloghop is once again hosted by my friend Leen from Sand Dollar Lane.  Unfortunately, Leen had a family emergency at the last minute, so she isn't able to participate this year. Thankfully, my friend Amy from Atta Girl Says offered to pick up the torch for us. Thank you, Amy and prayers for my sweet friend Leen!
Instead of bombarding you with whole room or whole house tours, we're breaking it down into smaller, easy to manage pieces of Christmas decorating and we're doing it all in one day! You'll find Christmas tree decorating inspiration, table and centerpiece ideas and ideas for Christmas wreaths and door decor. Scroll down to the bottom of the post to get links to what everyone is sharing today.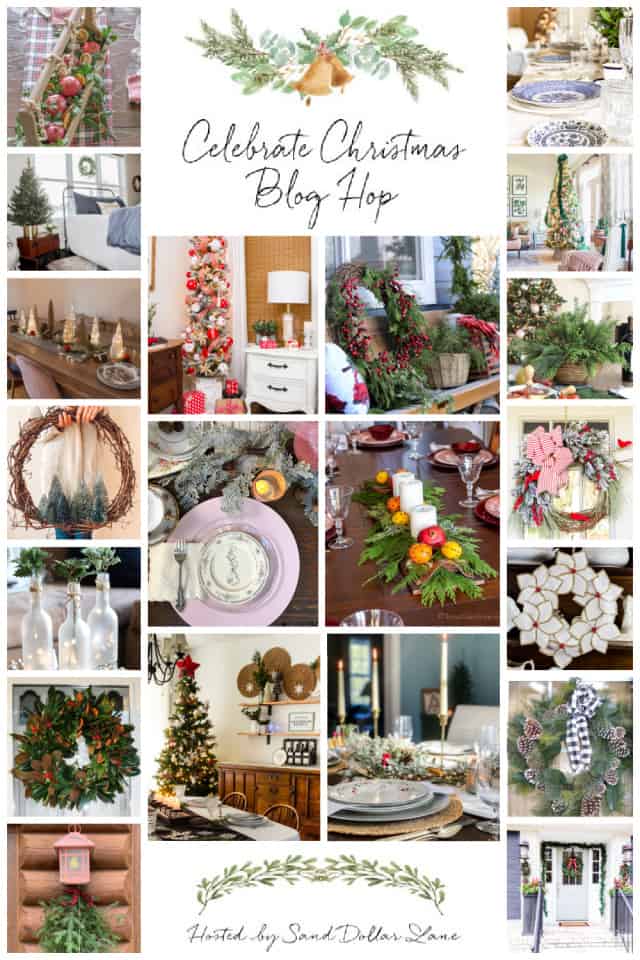 If you're coming over from Dabbling & Decorating, welcome! Ann has the most amazing vintage style in her beautiful home.
Every year I challenge myself to come up with a design for a new Christmas wreath for my front door. I love the tree in my family room so much this year, that I knew I wanted to carry that theme to my front porch.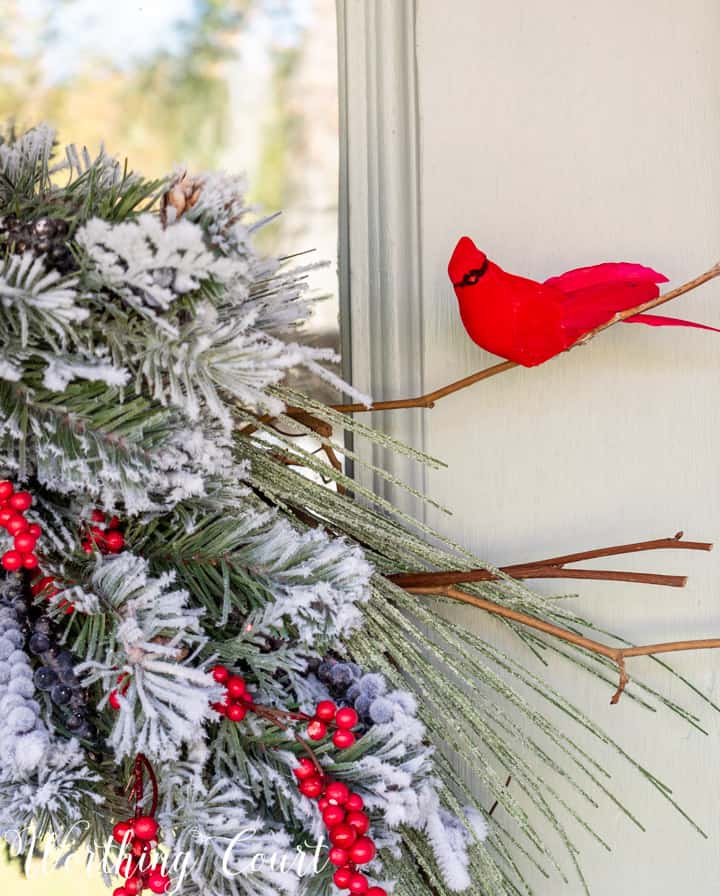 I love to make a cohesive statement by incorporating elements that I used on the inside of my home on my front porch, so that my guests get an inkling of what to expect on the interior of my home. There are four main elements of my decor this year that I wanted to be sure to include:
red and white ribbon 
snowy branches
bright red 
natural wood 
And here's my version of my Christmas tree on a wreath! Isn't this the cutest, most festive thing?!?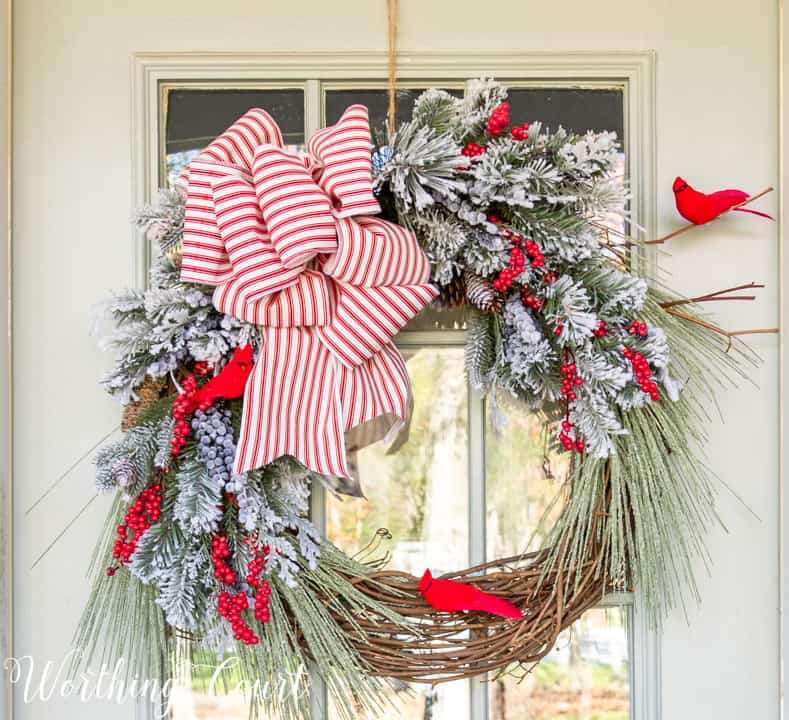 If you've been following me for a while, you already know about my love of grapevine wreaths and how I use them over and over again as the base of my wreath designs. I find them to be one of the most versatile, easy to use and easy to reuse things ever!
The grapevine wreath checks off the natural wood element from my list along with the branches extending out from one side.
The flocked greenery picks take care of the snowy branches element, the red and white ribbon is pretty obvious and the red berries and adorable cardinals take care of the bright red elements.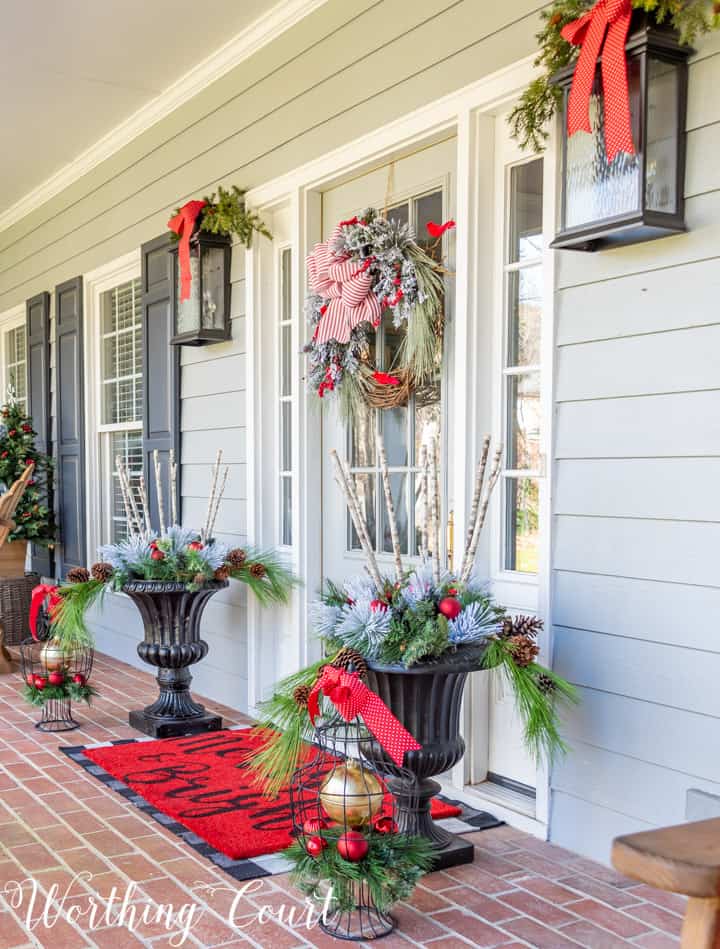 Making a wreath is a fairly straight forward process, but I do actually have a few tips for you.
HOW TO MAKE A FESTIVE CHRISTMAS WREATH
STEP 1: Gather Supplies
Determine the size wreath that you want to make and gather your supplies. I recommend not making your wreath too small for your door or it just looks lost and lonely.
I have a single door with sidelights on each side of it, so I tend to like my wreaths on the large size. Another thing that I consider is that my house sits back from the road a bit and is under a roof, so a larger wreath shows up much better. This particular grapevine wreath is 22″ in diameter.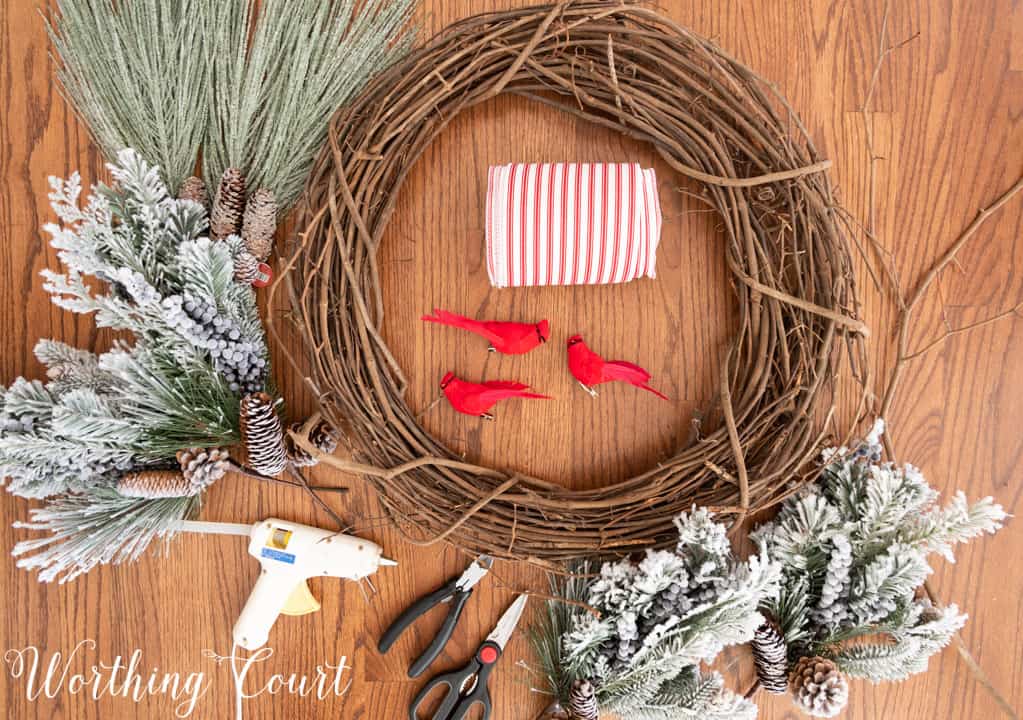 Here are the supplies that I used for this wreath. 
22″ Grapevine Wreath
4 – flocked long needle pine greenery bushes
4 – flocked mixed greenery bushes
red berry sprigs
faux cardinals
ribbon
branches from my yard
hot glue gun
snips
floral wire
scissors
STEP 2: Do a dry fit
Before attaching anything to the wreath, do a dry fit of the greenery bushes. As you can see, my wreath is on the asymmetrical side, allowing part of the grapevine wreath to show. I knew that I wanted the bow to be on the upper left side, so I needed to leave space for that.
Laying the branches on the wreath, before attaching them, allowed me to get the positioning and spacing just right. In this photo, the branches are just lying on top of the wreath.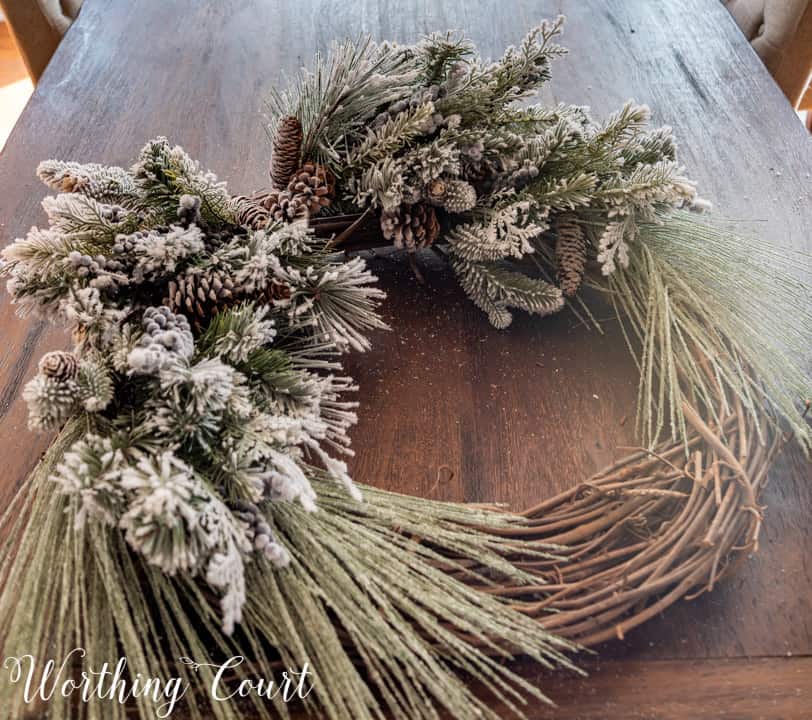 STEP 3: Attach the branches
Start by attaching the four long needle pine branches first. Attach two on each end by wedging the bush stem between the grapevines and wiring them in place with floral wire. Stager the branches instead of laying them directly on top of one another.
Next, add the more full greenery bushes in the same manner. Be sure to leave space for the bow and make sure that you fluff those greenery bushes!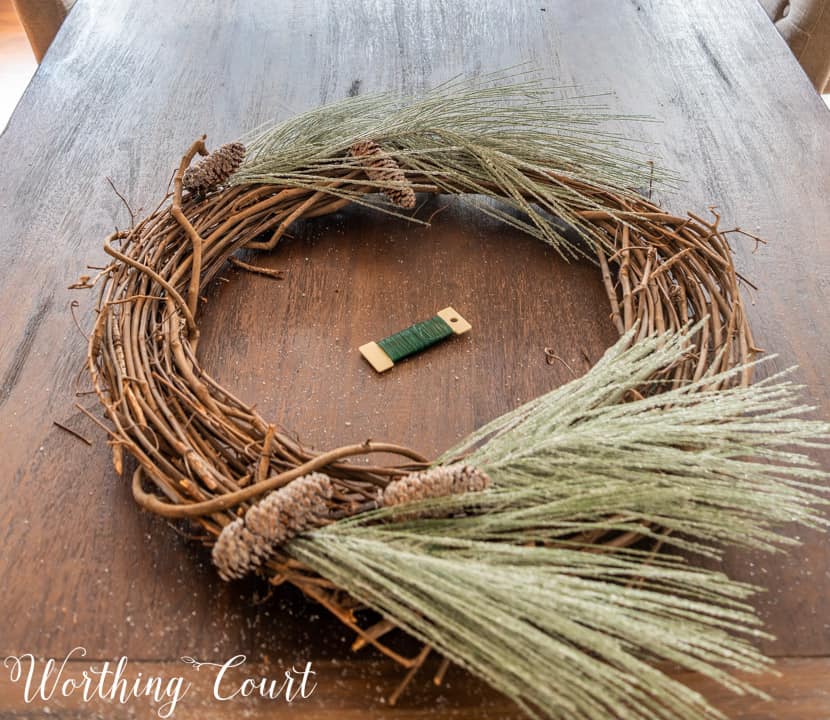 STEP 4: Add the bow and attach the branches
Attach the bow to the wreath in the space you left between the greenery bushes using floral wire.
I prefer my bows on the large size so that it makes more of a statement and is more eye catching. I think that bows with an uneven number of loops look best. This bow has eleven loops and is made with 5″ wide ribbon.
Cut three – four branches from your yard, wedge them between the grapevine on the side of the wreath, opposite the bow, and hot glue the end of each branch in place. These branches will become a perch for one of your cardinals. Be generous with the amount of hot glue that you use!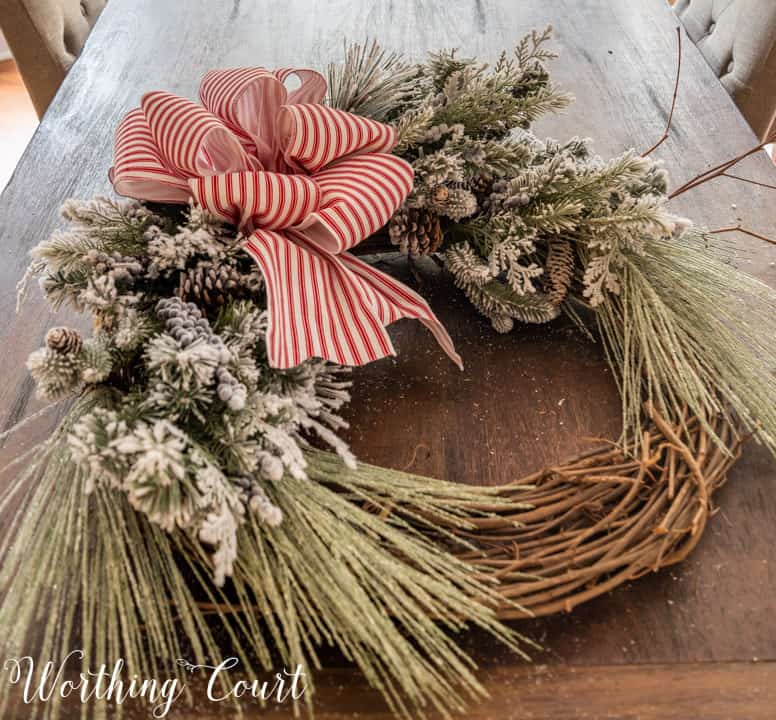 STEP 5: Add the red berries
Add red berries throughout the greenery by adding a blob of hot glue to the end of the stem and inserting each berry sprig into the greenery.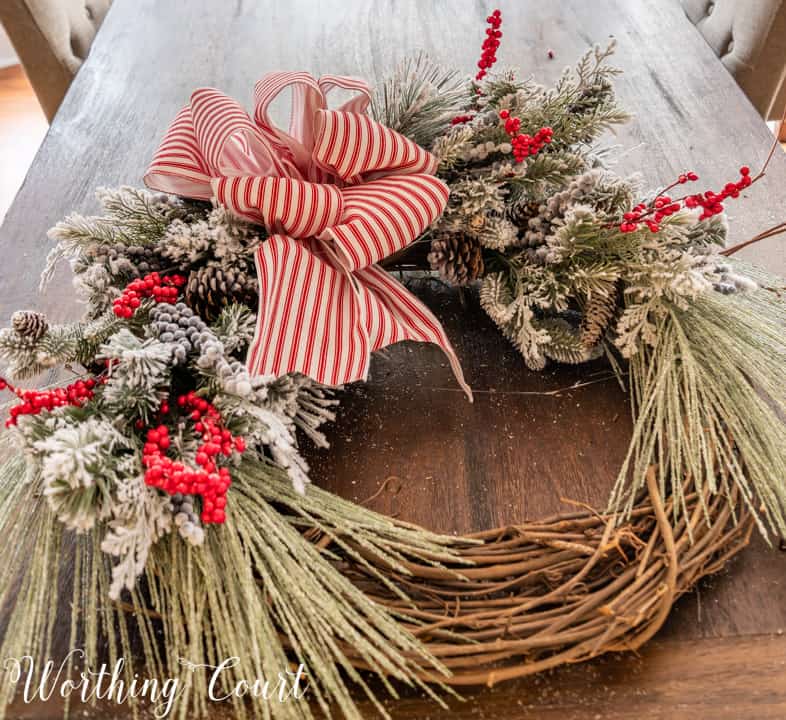 STEP 6: Add the cardinals
Again, using a generous amount of hot glue, attach the cardinals. This is what will really bring your wreath to life!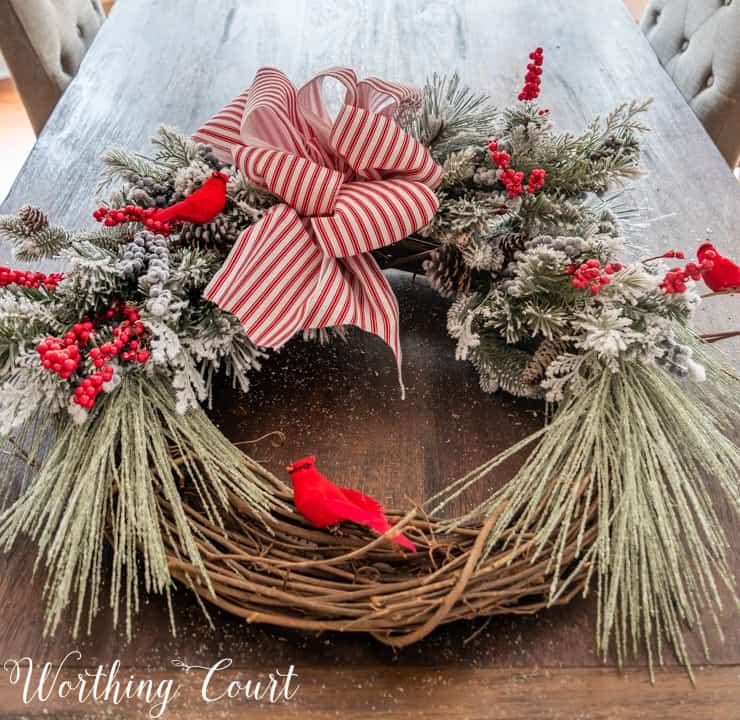 STEP 7: Enjoy!
Now go hang that wreath on your front door (or anywhere else around your home) and let the Christmas festivities begin!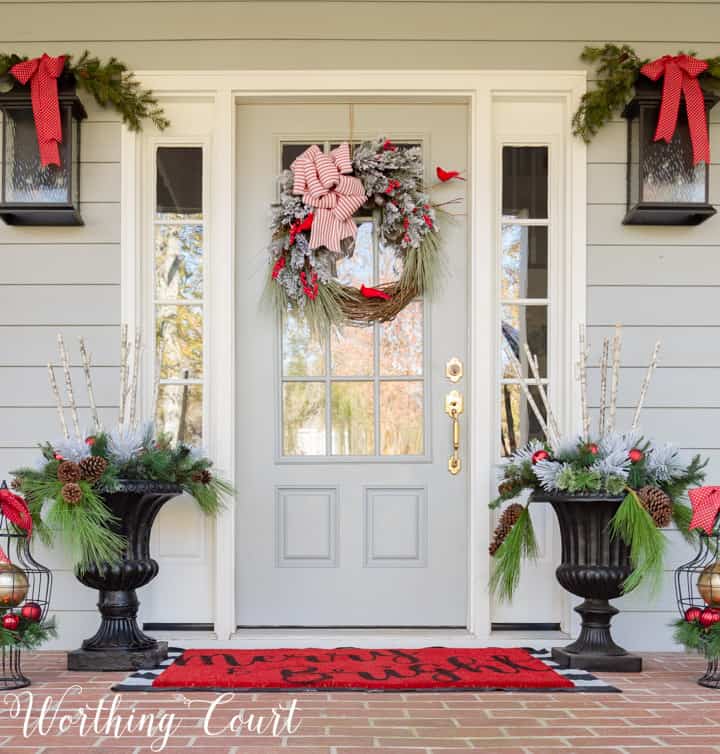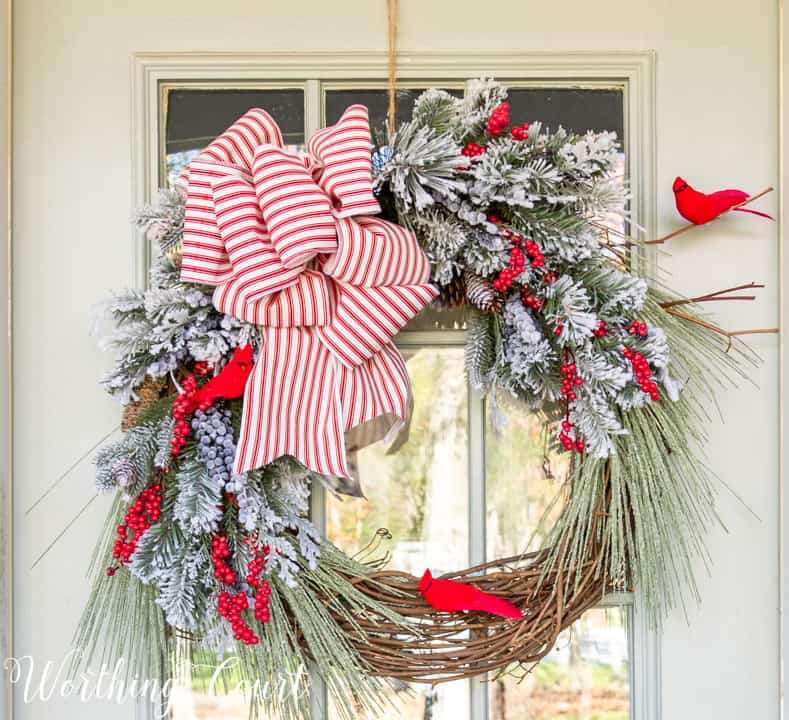 The whole process took me no more than 30 minutes. I hope you found this tutorial helpful. Now go out there and make your own version of this cheery and festive wreath!
Next, head over to the Tattered Pew to see another gorgeous version of an outdoor wreath. And don't forget – you can see links to everyone's posts below!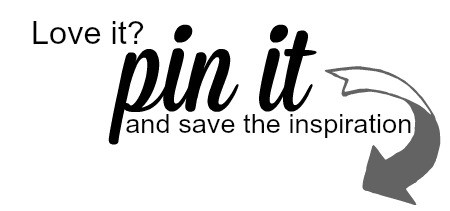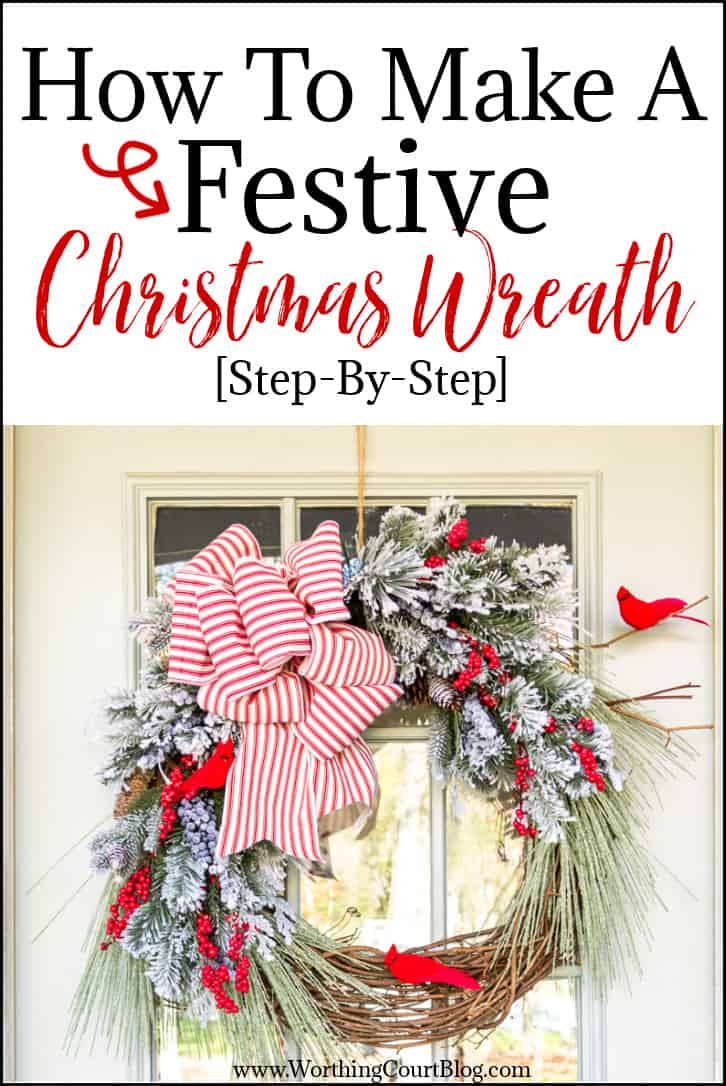 Atta Girl Says // Harbour Breeze Home // Kippi at Home // A Life Unfolding
Thistle Key Lane // Aratari At Home // Postcards from the Ridge // What Meegan Makes
Hearth and Vine // Sustain My Craft Habit // My Family Thyme // Dabbling & Decorating
Worthing Court // The Tattered Pew // Zucchini Sisters // Sweet Pea
Noting Grace // Sonya Burgess Blog // White Arrows Home // The Little by Little Home