How To Decorate For Fall With Vignettes + Step By Step Directions To Create One
Did you know that there's an art to creating a vignette? Creating a fall themed one for your home is simple to do when you follow these designer tips and tricks!
If you're wondering how to decorate for fall, then vignettes are your best friend! Any designer will tell you, that the right vignette will make a room look more polished and pulled together.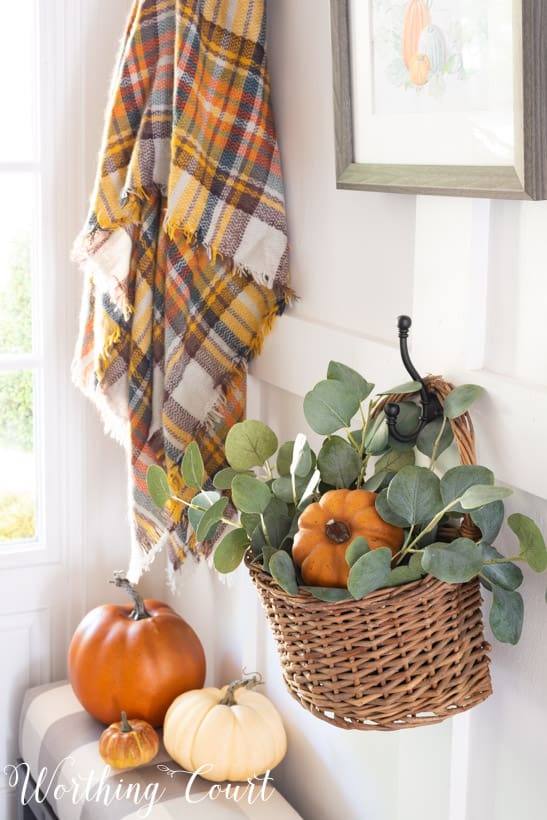 Vignettes are one of my favorite ways to decorate for fall! Because it can be the very first thing to catch someone's eye as they enter as room, you want to make sure it's done correctly. Right? It's really very simple!

While I firmly believe that there are no hard and fast rules, following these guidelines will make it easier to create that perfect little vignette in your own home.
THINK OF THE VIGNETTE AS A STILL LIFE
In this case, a still life is a work of fall art that you'll be displaying somewhere in your home. It will be an arrangement of inanimate objects grouped in a way that's pleasing to the eye, where composition is key. All of the tips below will teach you about what goes into a beautifully composed still life.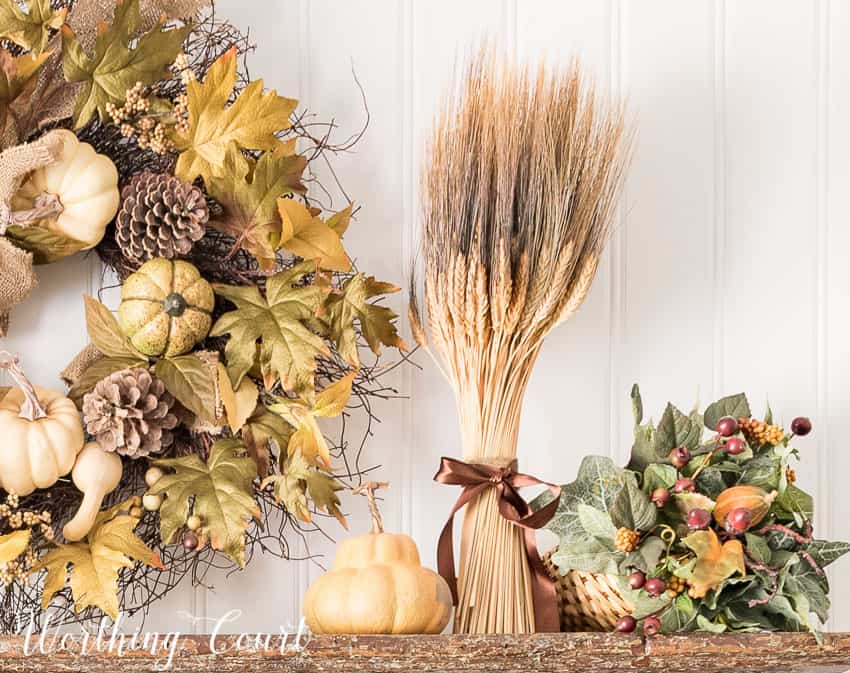 VIGNETTES OFTEN LOOK BEST ON A BASE
I recommend placing a specifically themed vignette, such as fall themed ones that we're discussing here, on a base of some sort. Usually a tray or a basket works best. This will give the display importance and create unity.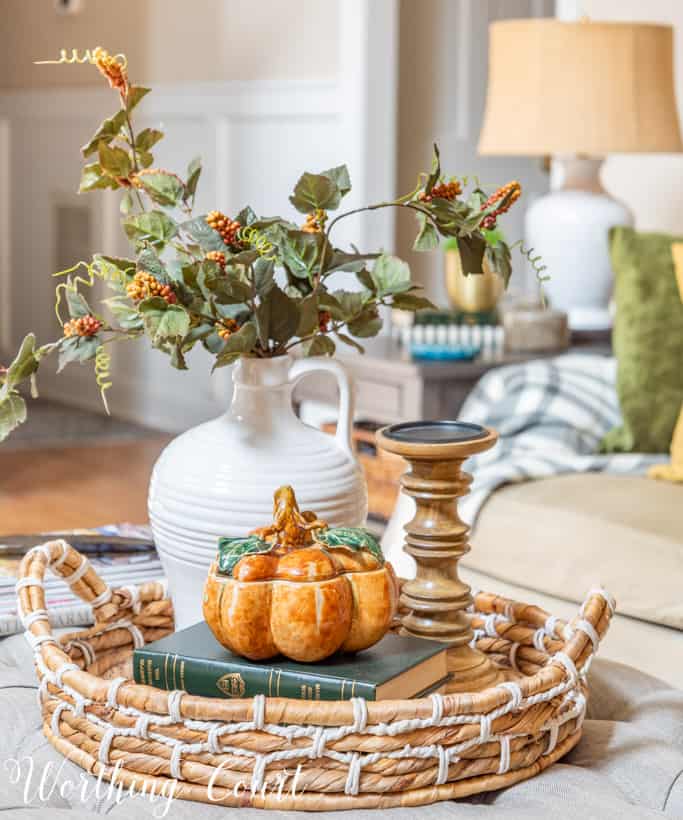 CREATE MOVEMENT WITH VARIOUS HEIGHTS
Using objects of varying heights within your vignette will create movement. Taller items cause the eye to pause for a moment as your vision moves across the display.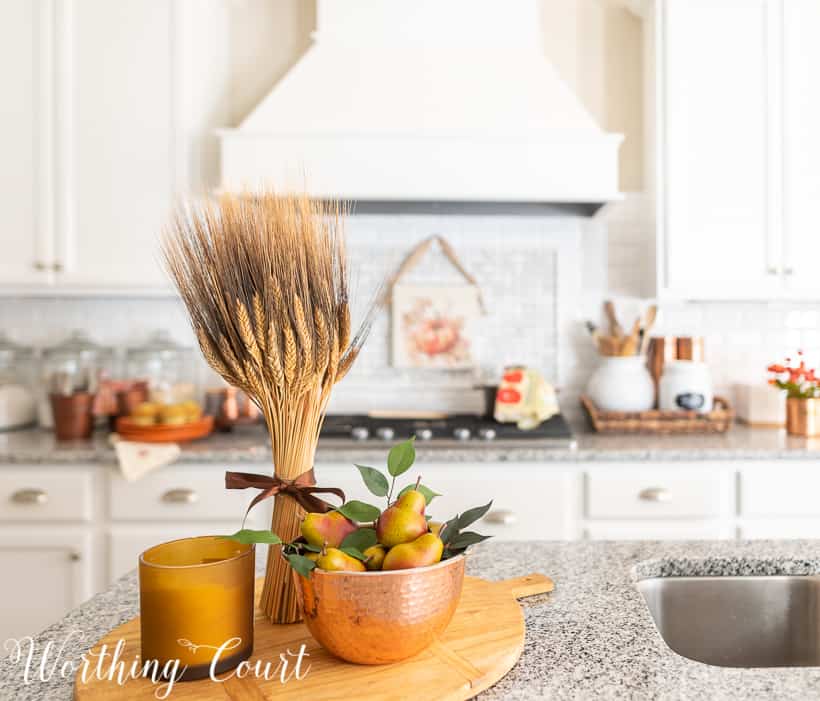 CHOOSE OBJECTS TO SUPPORT THE FALL THEME
The objects that you use don't have to scream fall. You don't even have to use any pumpkins, pinecones or Indian corn. What you do need to use are objects that reflect fall with their texture and color.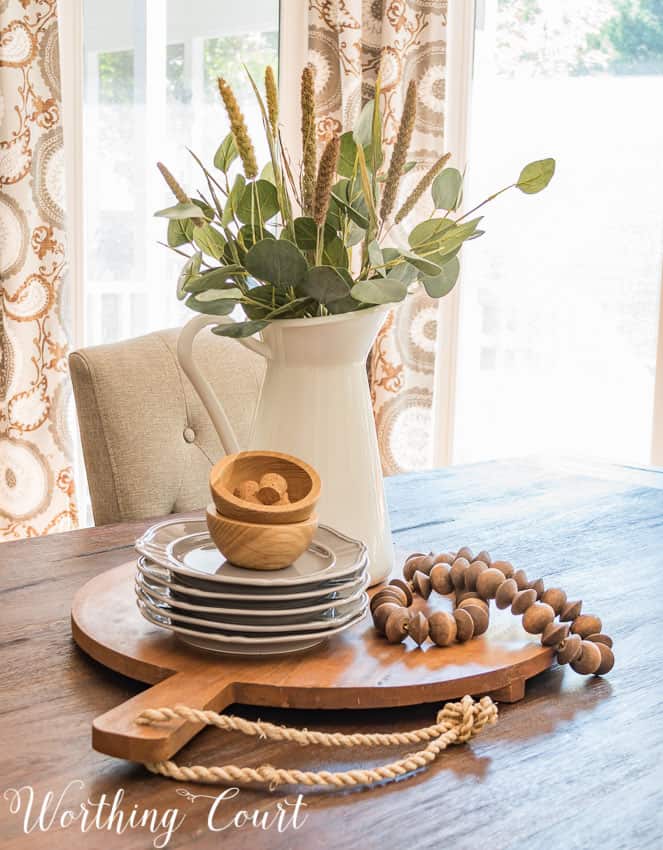 DISPLAY OBJECTS IN ODD NUMBERS
This is an age old decorating rule that you've probably heard many times. It's repeated so often because it's true! Groups of three or five objects work best and are visually stronger than a group of two or four.
WORK FROM BACK TO FRONT
Even though the objects in your vignette are contained on a basket or tray, create a sense of depth and dimension by having some objects forward and others more to the back.
When figuring out how to decorate for fall, it's important to think about the angle that the vignette will be viewed from the most when deciding where each object should go.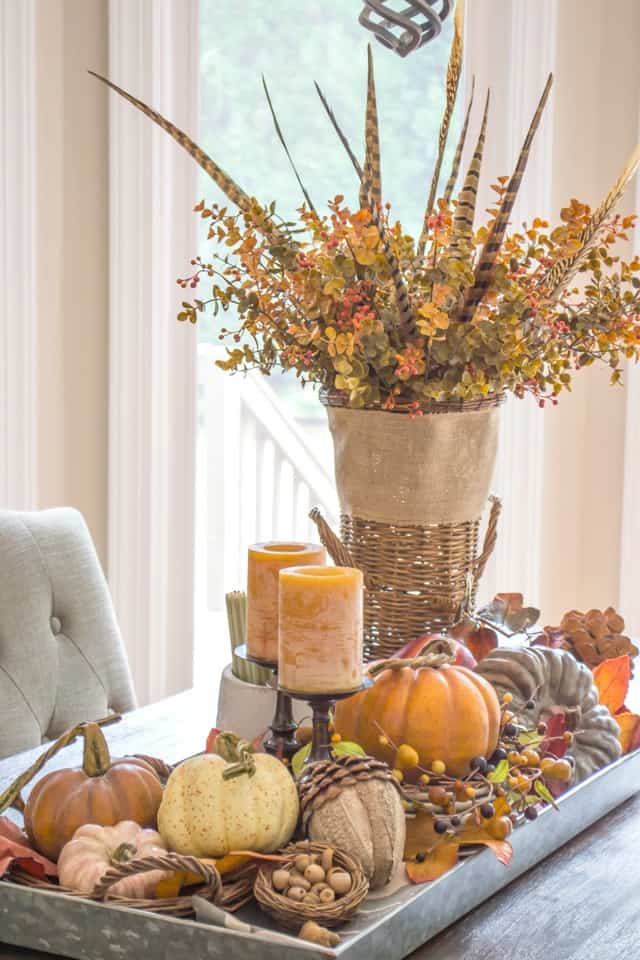 MAKE SURE TO INCLUDE TEXTURE
This is another oft repeated rule of decorating. The use of only flat or shiny surfaces creates a look of harshness. Nothing inviting about that! Mix some shiny with some rough to add the most interest.
Include items in your vignette of various shapes and materials. Curvy items, foliage, weathered wood and wicker are all great sources of texture.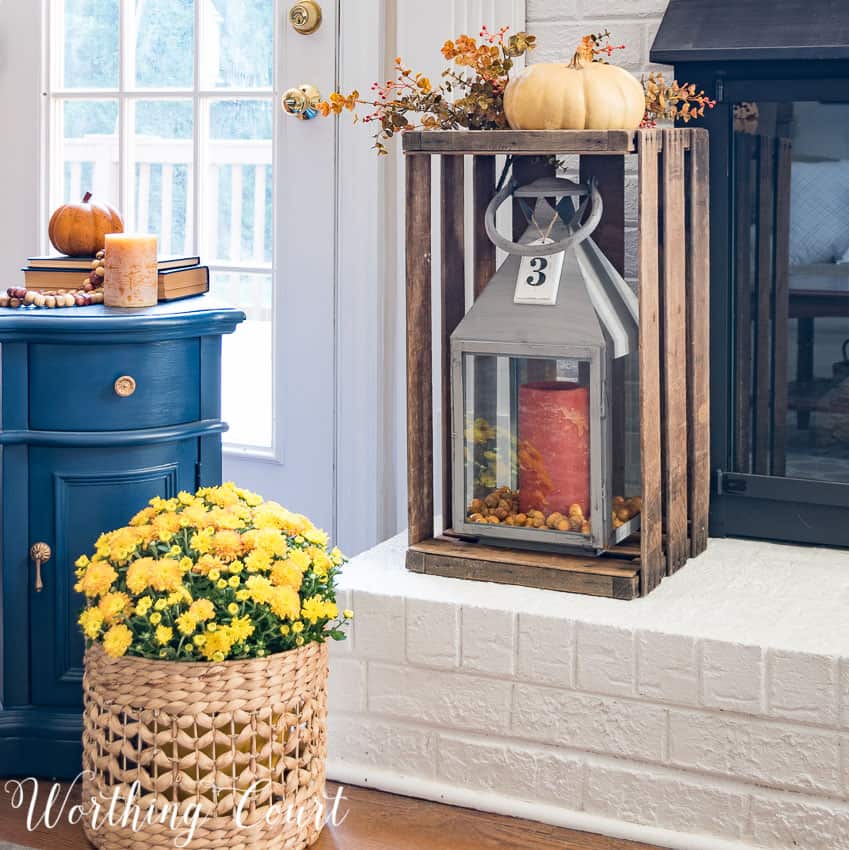 THE TRICK TO USING SOMETHING TINY
If you're like me, you've managed to collect numerous small objects over time that are too small to use on their own. Well, a vignette is the perfect way to display some of your favorites! Simply place the small object on a stack of books or a box that you've included in the arrangement.
This vignette on this set of shelves includes several small elements – tiny pinecones, small pumpkins and a salt and pepper shaker set. They would be lost on their own, but they look just right placed on top of or within another object.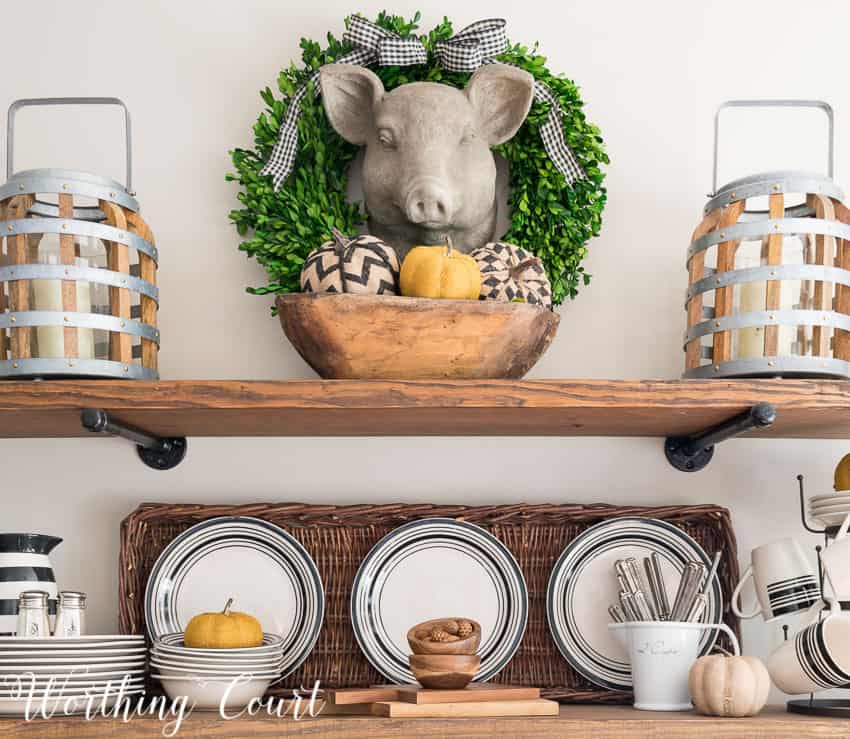 When figuring out how to decorate for fall, it should be fun, not stressful. So, remember, if you love it, you're doing something right!