How To Blend Masculine And Feminine Decorating Styles
Here is all the help you need to navigate the often muddy waters of learning to blend masculine and feminine decorating styles in your home.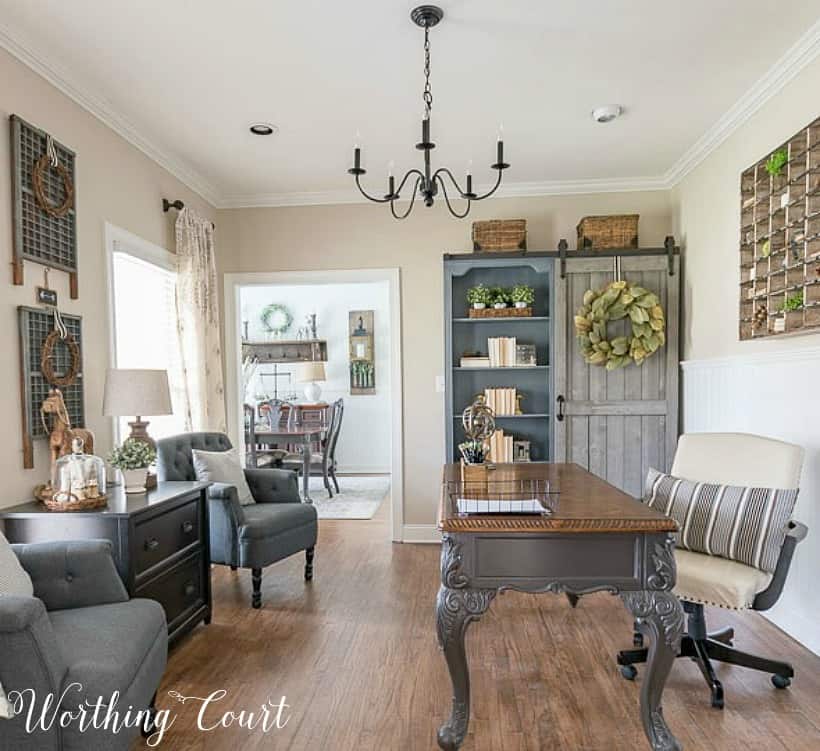 Pin
I know that determining how to decorate your home can be difficult for many couples! That's the whole reason behind why I wrote the post, "How To Compromise Over Decorating Your Home When You Can't Agree".  It's a terrific post,where my husband actually weighs in too, and is filled with several solutions for couples trying to style their living spaces in a manner that they both are happy with.
But – sometimes that's only half of the battle.  Not only are you doing your best to compromise and work together, you may also be struggling to blend masculine and feminine decor styles together. I guess this post can be considered an addendum to the previous one.
I'm using my home office as an example, but you can use these tips virtually anywhere in your home! Click HERE to see the befores of this room.
IDENTIFY THE STICKING POINTS
Take an inventory of items that you already own. Allow one another to give the item a thumbs-up, thumbs-down or a maybe. There may be items that you simply can't bare to part with, so strive to find a way to make the item work for both of you.  When it comes to furniture, painting or reupholstering may solve the problem.
Look through magazines and online for design styles that appeal to each of you. Do this exercise separately to begin with and then sit down together to review.  I bet you'll each find ideas that the other has saved that will have aspects that appeal to you too.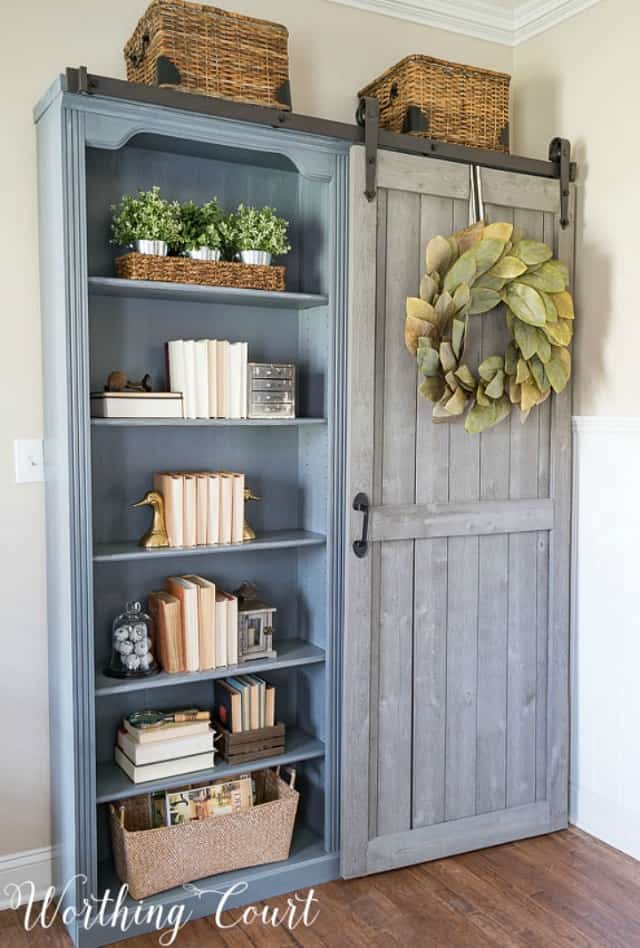 Pin
 START WITH A BASE TO WORK FROM
Whatever your personal color preferences are, I suggest staying with more neutral colors for paint and for large pieces of furniture.
Now that you have a neutral base, you're ready to choose at least two more colors you'd both like to include, for a total of three key colors.
Choose one color option for each of you, making sure that the colors compliment one another.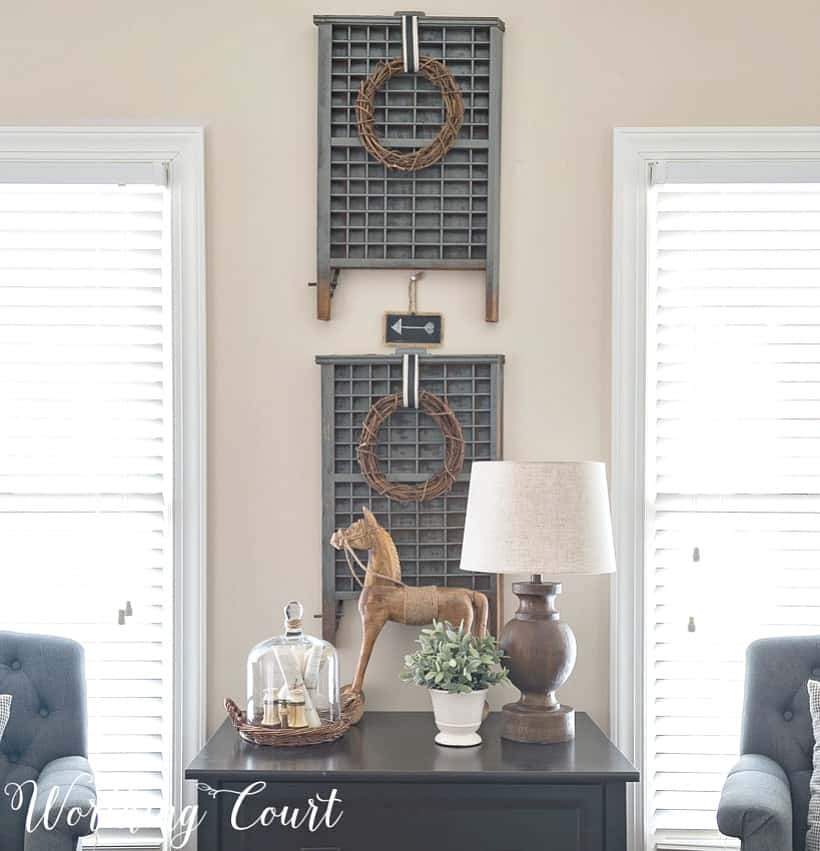 Pin
AVOID OVERTLY GENDER SPECIFIC ITEMS
Your room's decor shouldn't be a one sided story. The key to decorating spaces that incorporate both of your personalities, is to add touches of both of you. There are several overtly masculine and feminine choices you should avoid:
Obvious gender specific patterns, such as florals.  You can still have "floral" arrangements in your room by using only greenery and leaving out the flowers.
If you simply must use a masculine or feminine item, keep it small scale and its use in the room to a minimum.
Unless you both agree, examples of masculine items to avoid are: taxidermy, black leather, plaid, extremely dark walls, anything that looks like it belongs in a bar or nightclub.
Examples of feminine items to avoid are: floral patterns and floral arrangements, the color pink, lace, an excess of pillows, too many tchotchkes.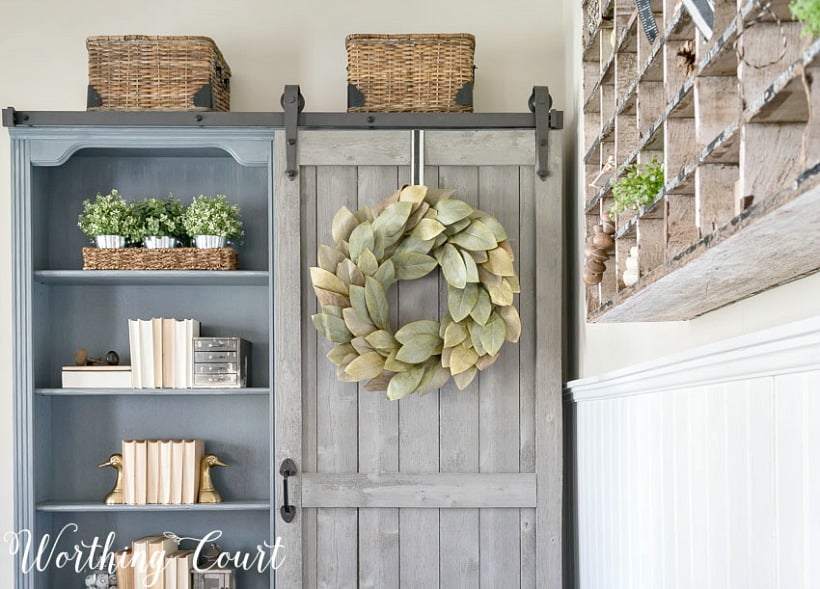 Pin
KEEP THE EYE MOVING
Inevitably, you'll still have some items in the room that may not appeal to you. The trick is to keep the eye moving around the room so as not to bring too much attention to any one object or color. You can accomplish that by bringing in different textures and finishes.
Is there a chair or sofa that you can't come to terms with? Place a blanket on it and maybe a couple of pillows to distract attention to it.
For that golf (or any sport) trophy that simply must be displayed, incorporate it into a vignette on into a bookcase display. Or possibly use it as a vase for a floral-free greenery arrangement.
Have a piece of artwork that one of you isn't crazy about? If it's small, include it in a bookcase or on a stand in a small vignette. If it's large, incorporate it into a gallery wall with other pieces that have complimentary colors.
Include one masculine item for each feminine item in the room.  That will give an equal balance to overall design.  Just remember to avoid too much stuff.  This is where you may want to use a less is more approach.
Just put your thinking cap on and do some experimenting.  I bet you'll be surprised what you can come up with!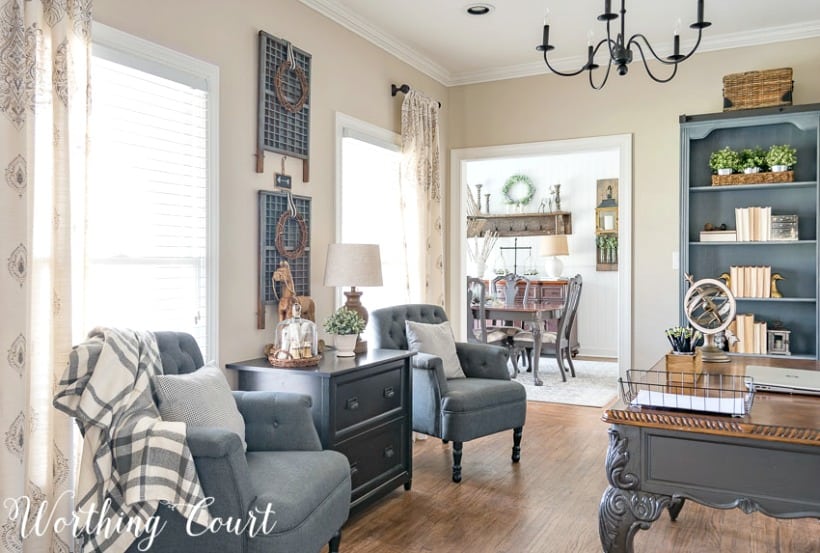 Pin
MIX UP THE DETAILS
Remember that neither of you is right or wrong! Every single person has likes and dislikes that are unique to them.  How boring our world would be if we all had the same taste. Your goal is to combine your individual likes without turning it into a contest.
Instead of a masculine dark brown or black leather furniture, consider using tan or gray.
Instead of using a true floral pattern, consider one that has a more abstract pattern.
Instead of full blown pink, consider a beige, gray or white with barely noticeable pink'ish undertones.
Add masculine nail head trim to a headboard or other piece of furniture that has feminine lines.
Replace black or dark hammered masculine looking cabinet hardware with neutral colors, such as silver or gold.
Instead of 6 pillows on your bed or sofa, try just having 2 or 4.
Paint a curvy feminine lamp a darker color.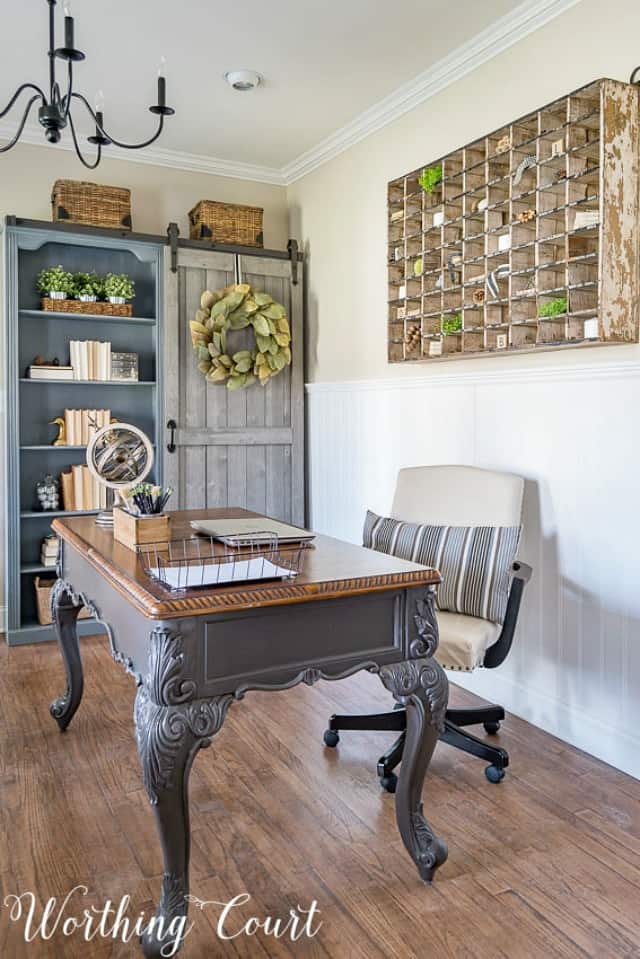 Pin
Mixing up the details will go a long way to decorating a room that will appeal to both genders!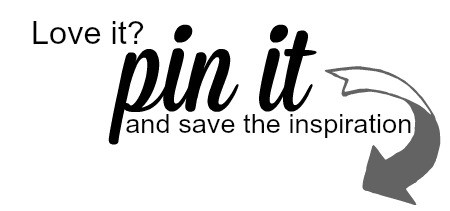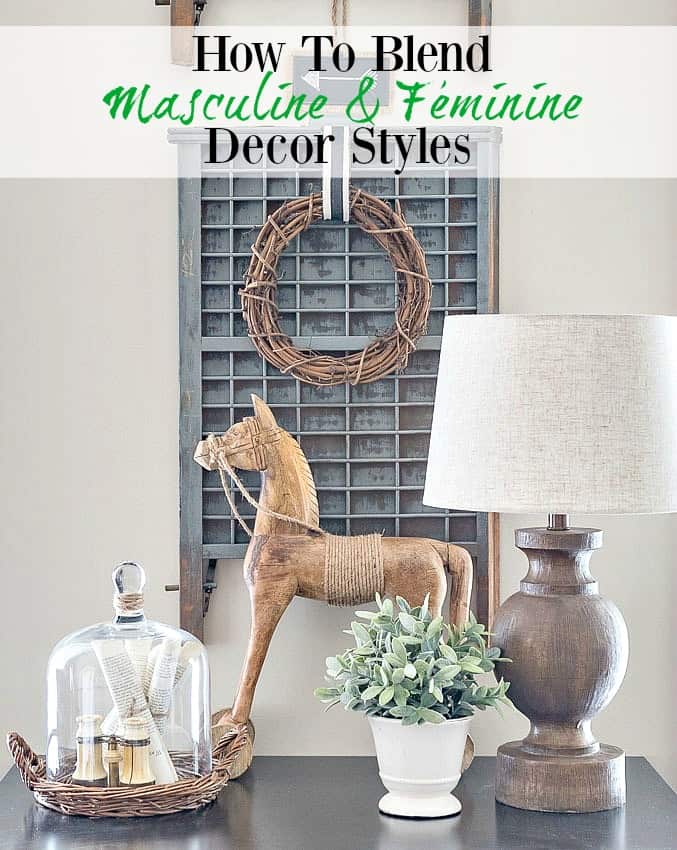 Pin