5 On Friday: Mad For Plaid – 5 Ways To Use It In Your Home
I am absolutely mad for plaid and I will share with you 5 simple ways to use plaid in your home especially at Christmas!
I am simply mad for plaid and now's the time of year to bring it!
In my book, you only need small doses of plaid in a room.  Too much plaid is, well, too much.
Here are 5 ways to add just the right amount of plaid to any room, especially this time of year.
Plaid Decor Ideas
Stack together a few books wrapped with plaid wrapping paper on a table, it looks especially nice at Christmas!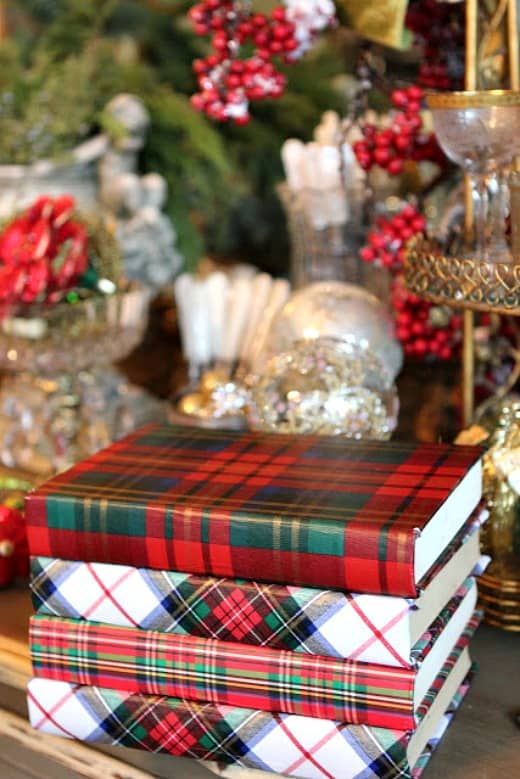 Pin
Create plaid pumpkins with washi tape, which is the perfect look at Halloween.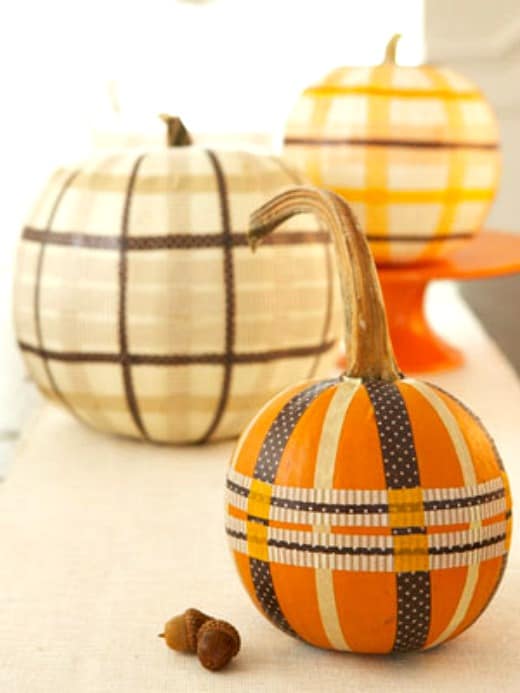 Pin
Good Housekeeping
Just for the season – switch out a lampshade for a plaid one.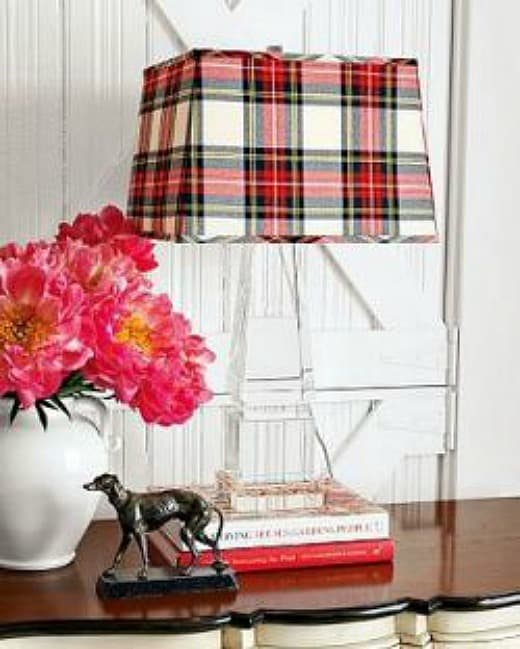 Pin
Williams-Sonoma Home
Don't forget the outside.  Cover inexpensive clay pots with plaid fabric.  Great for displaying mums!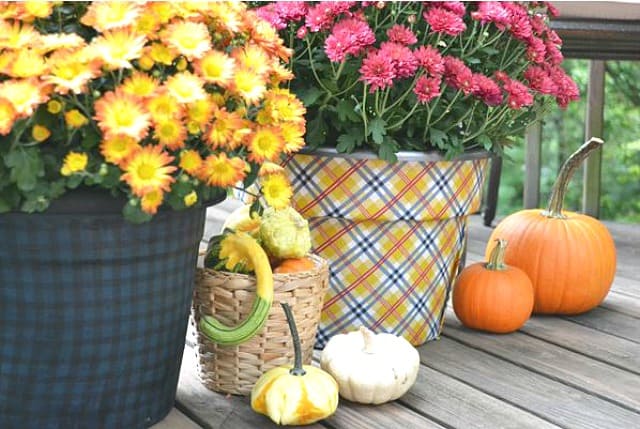 Pin
Living Savvy
And last, but not least…decorate your sheep.  Sorry…gotta have a little fun!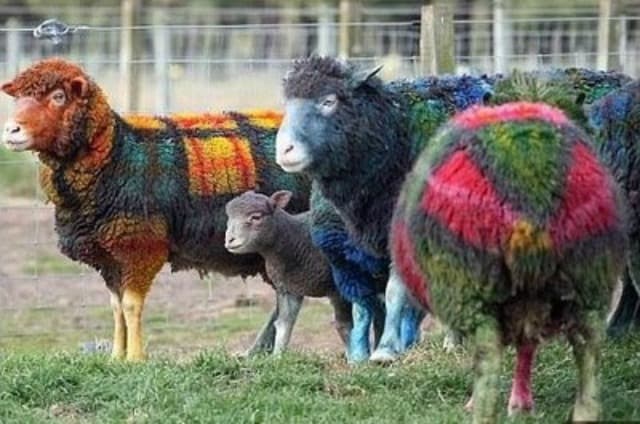 Pin
Image Source Unknown
So, how about you – are you mad for plaid like me?
Pin