The Best Ideas To Get The Fall Aesthetic In Your Home
Fall is more than just a season; it's a magical time of year that's an aesthetic experience. It's the welcoming season of cozy sweaters, pumpkin spice and vibrant foliage.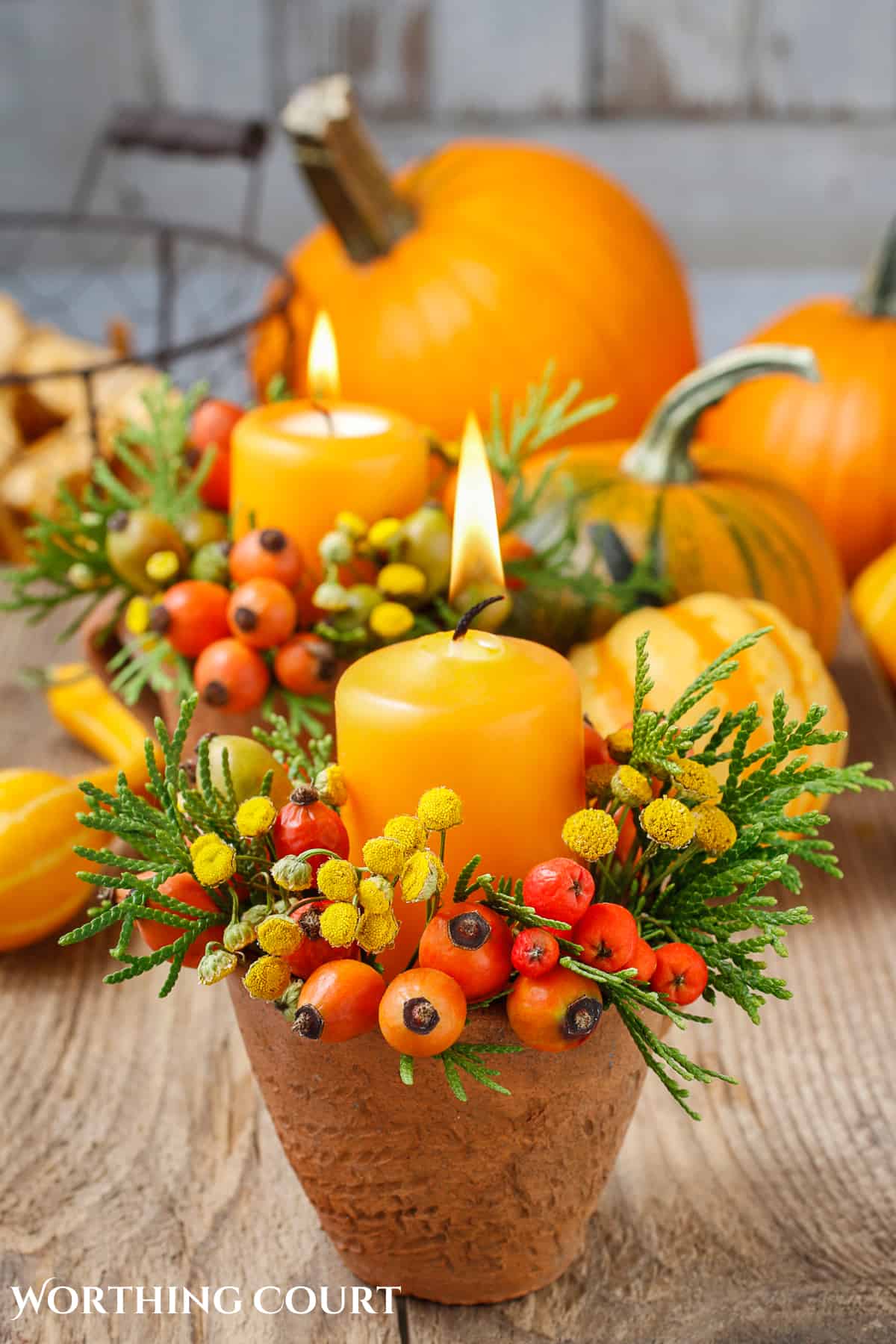 It's the preamble to the holiday season. Have you ever stopped to think about that? It's the very best time of year to engage all of our senses.
In this is blog post, we'll explore the best ways to make the most of the fall season by ushering in a cozy atmosphere filled with warm colors, tactile textures and the perfect accents to transform your home into a welcoming haven.
What Does Fall Aesthetic Mean?
I've been hearing this term used more and more often over the last couple of years. You probably know what the word 'aesthetic' means, but what does it mean when paired with the word' fall'?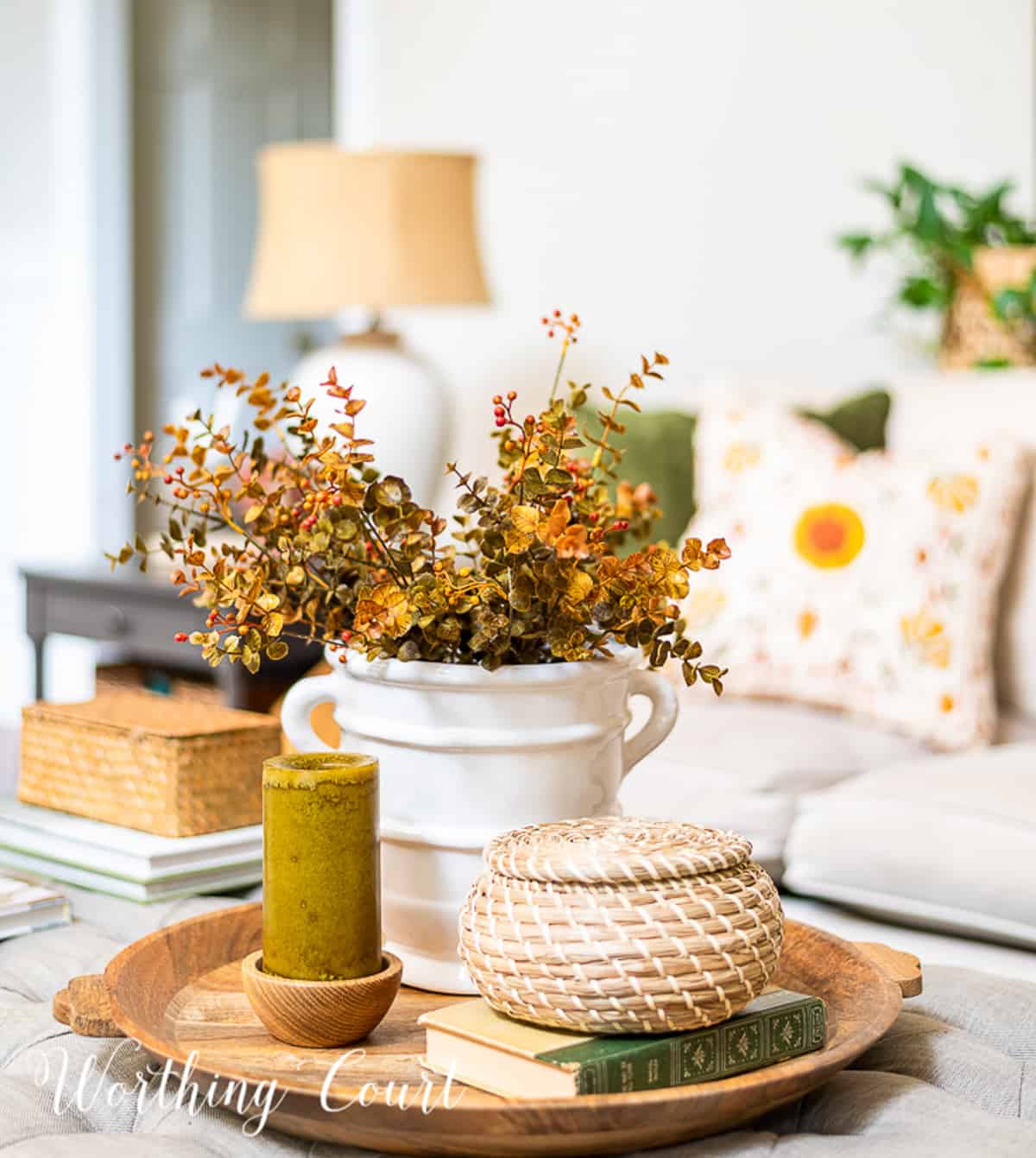 Webster's Dictionary defines 'aesthetic' as artistic, attractive, pleasing in appearance.
Add the word 'fall' to the phrase and here's our definition:
"Fall aesthetics" refers to a specific visual and emotional experience associated with the autumn season. It includes a range of elements that evoke the feelings, colors, and experiences typically associated with this time of year.
Some of the common features are:
warm colors and earthy tones
natural elements
cozy vibes and comforting surroundings
fall harvest
seasonal foods
seasonal scents
The Best Fall Aesthtic Ideas For Your Home
There's something undeniably magical about the idea of making your home feel like a warm hug during the fall months. Don't you agree?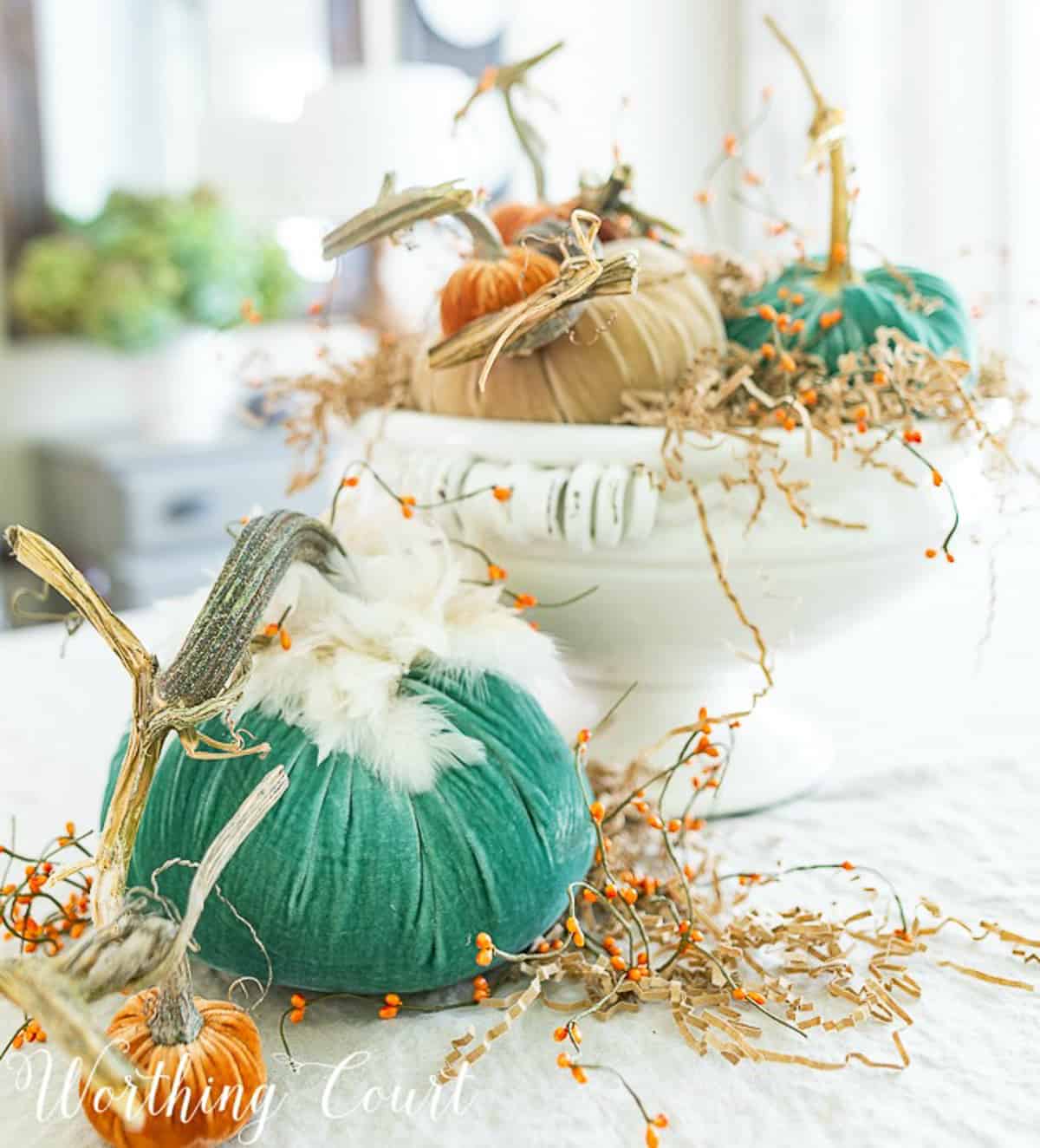 In the world of aesthetics, there are a multitude of different areas that you can apply the term to – from fall aesthetic outfits, yummy seasonal dishes to bountiful harvest festivities.
However; as home decor enthusiasts, we'll make home decor our focal point. Let's take a look at the many ways that you can infuse your living spaces with the enchanting spirit of the season.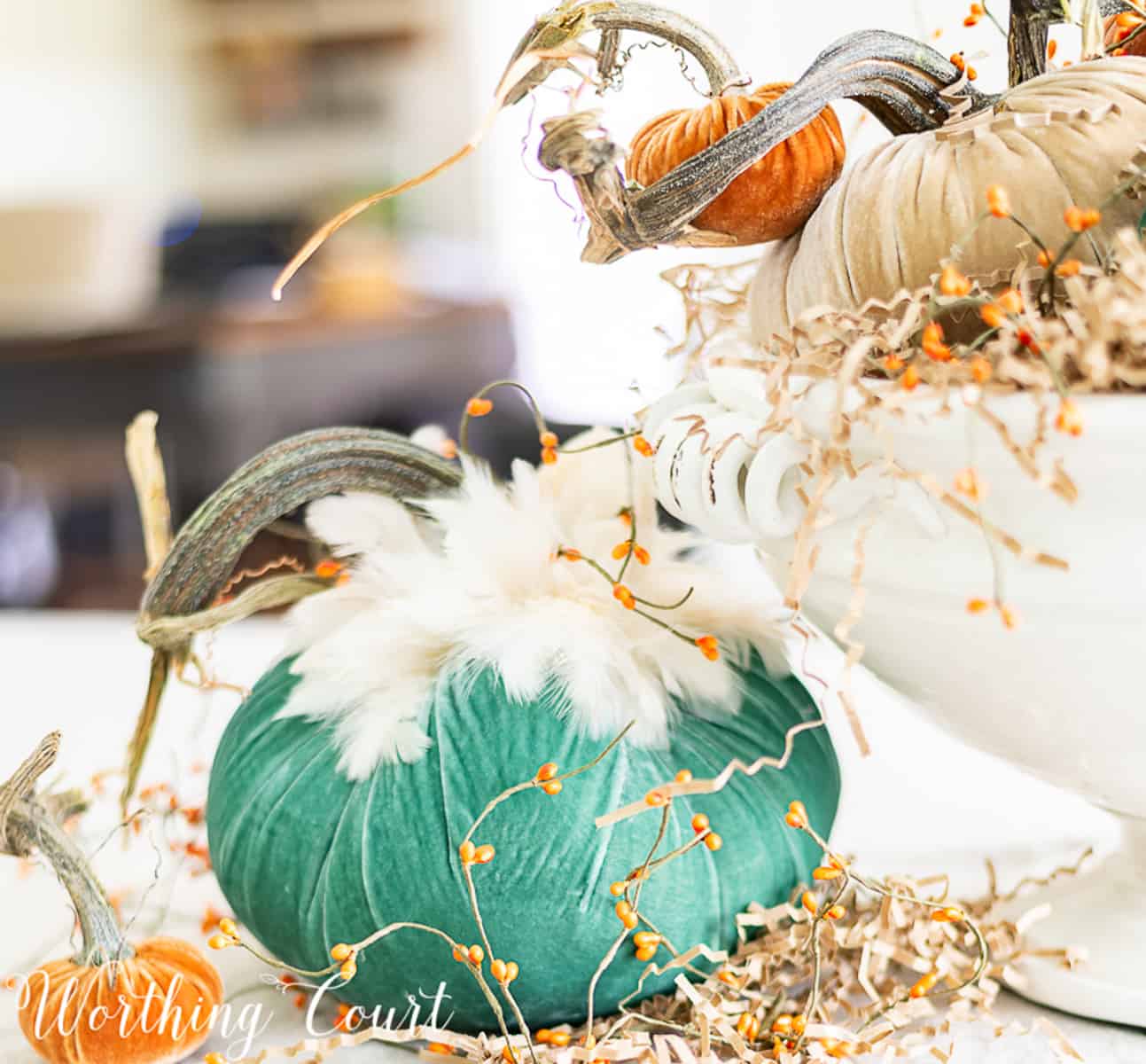 Embrace Warm Colors
Color choices are key when it comes to crafting the perfect fall aesthetic in your home. They set the mood and create the ambiance you're after. Think of colors as the brushstrokes on the canvas of your living space.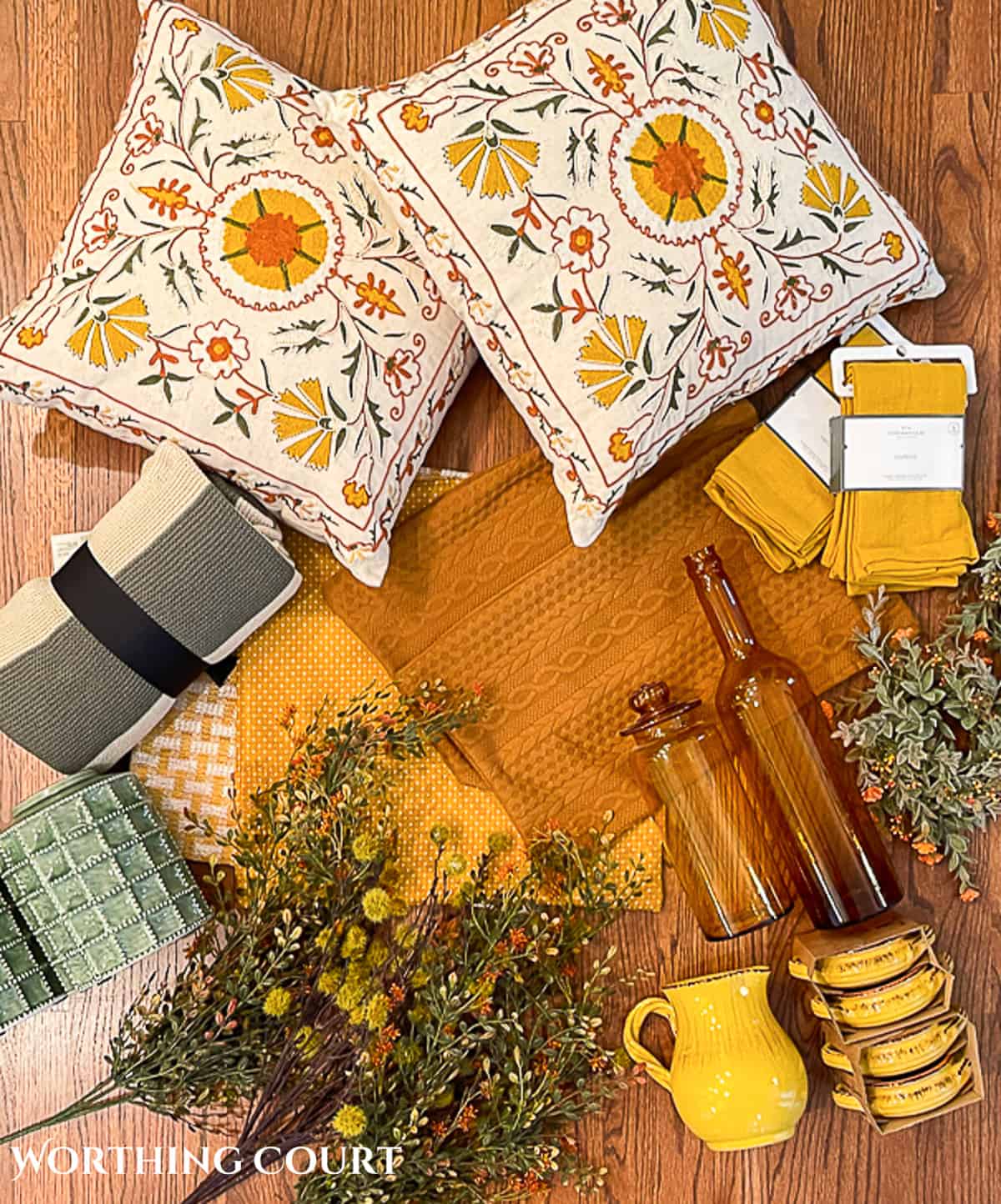 If you want to create a feeling of warmth and coziness, opt for a gorgeous color palette of rich, earthy tones. Think deep reds that mimic the hues of autumn leaves, and warm oranges and yellows that evoke the glow of a crackling fire in cooler weather.
Cozy browns are reminiscent of crunchy leaves underfoot as you take a walk in your favorite place to enjoy the beauty of the season.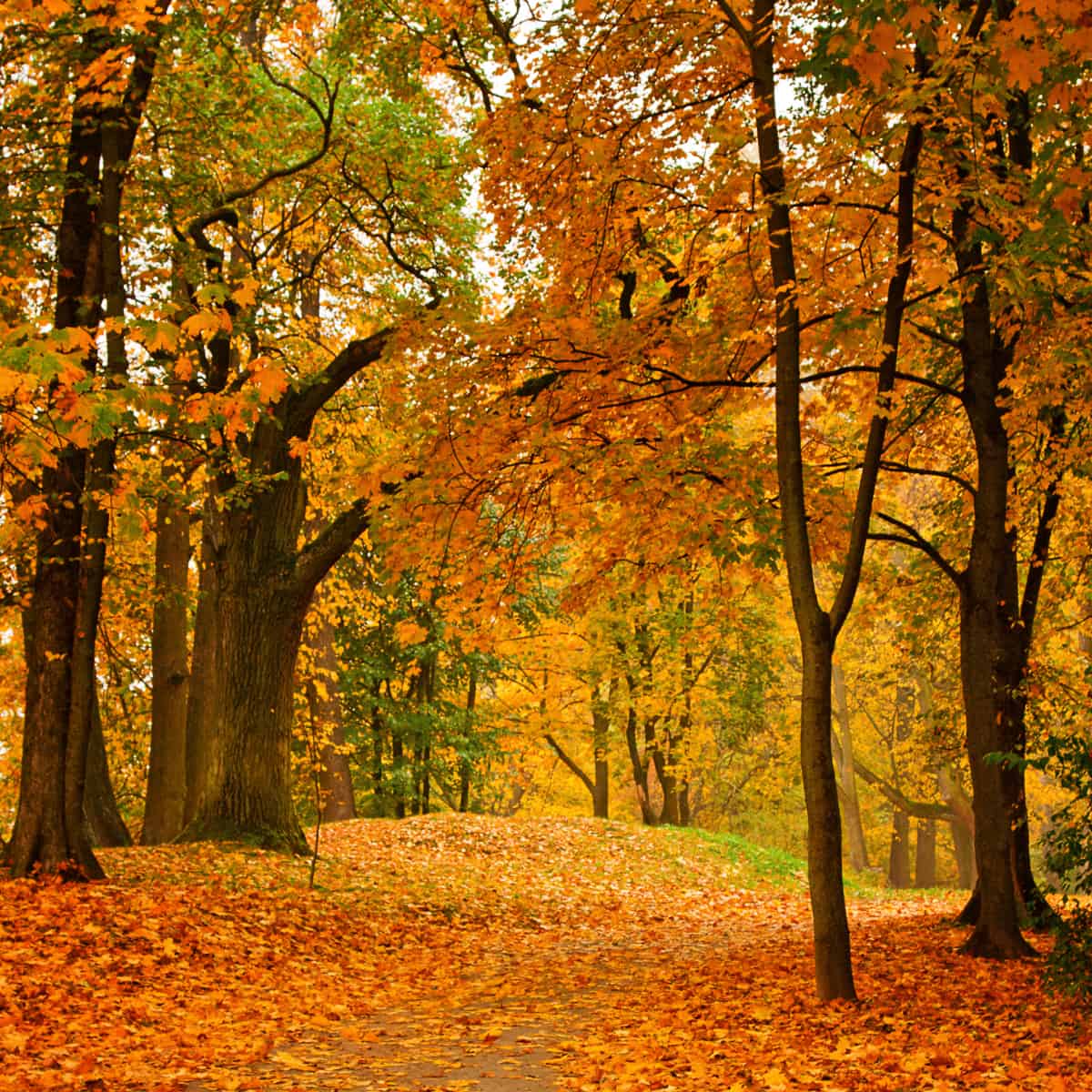 What are some of the easy ways that you can incorporate this type of color scheme into the everyday decor in your home?
Add a collection of fall-colored throw pillows to your couch and arm chairs. Bonus points if the fabric has texture (such as fur or velvet) or has a pattern in the fabric.
Drape a cozy throw blanket over the back of a chair to invite someone to cozy up with a good book and a hot drink.
Replace the summer greenery in existing containers with fall stems and foliage.
Fill a small bowl with acorns or pine cones.
Burn your favorite fall-scented candle.
If you're especially ambitious, add fall-themed artwork.
Change bedding to thicker, plush comforters with lots of cushy pillows.
Layer Textures
Texture is an under appreciated secret ingredient for transforming your home into a warm and inviting sanctuary.
To really amp up the fall coziness factor, throw a variety of plush textures into your decor. Knit throws, and soft pillows are your best friends. And bonus cozy points if the throws or pillows are fur!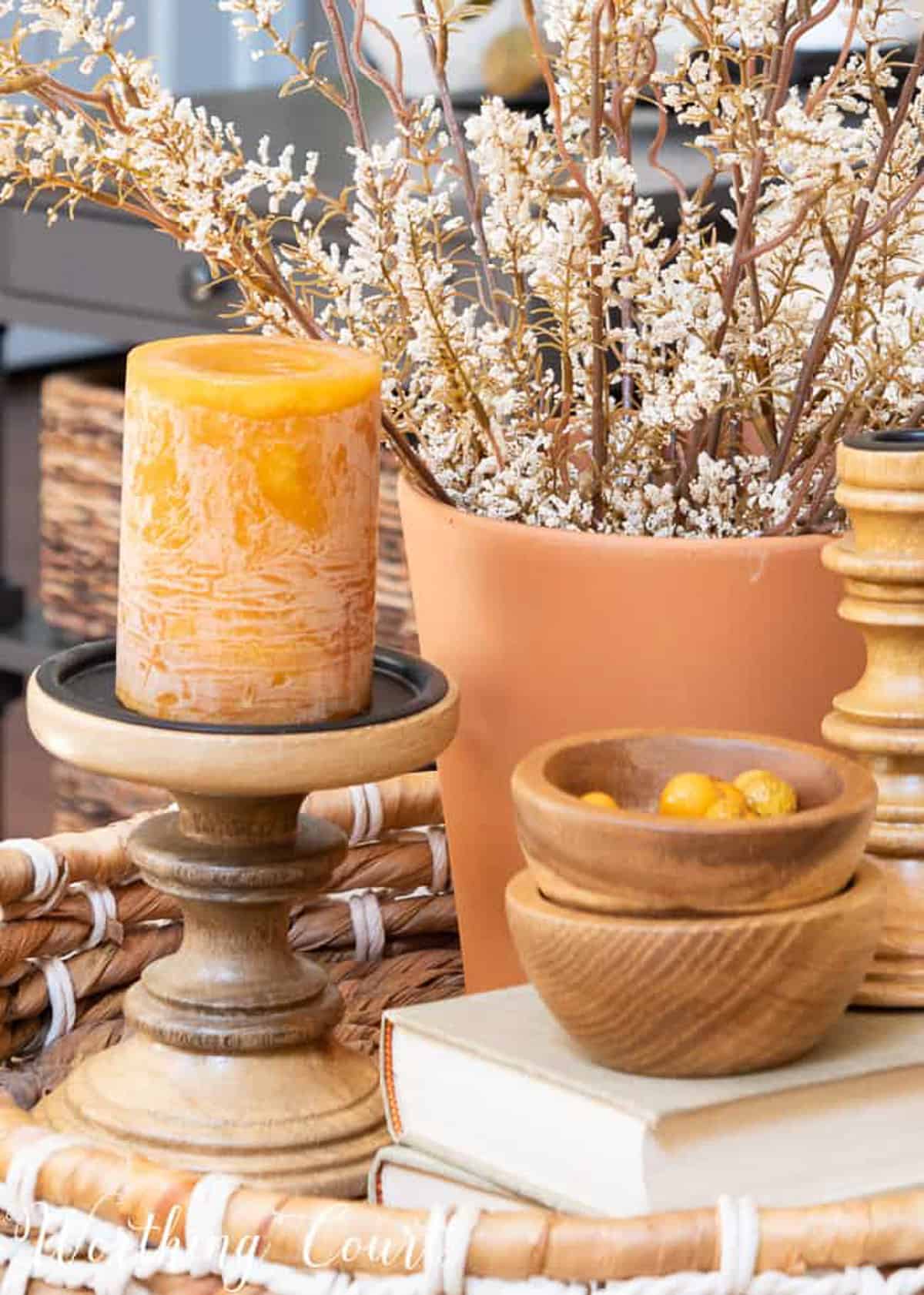 Imagine the feeling of sinking into a living room chair and running your fingers across a soft, knitted throw – that's the magic of texture.
So, drape a fuzzy blanket over your sofa, toss some chunky knit throws onto your chairs, and pile on the pillows for a look that invites everyone to snuggle up while drinking their pumpkin spice lattes.
Add another layer to your fall decor by decorating with natural elements. Think dried stems, pine cones, anything made from wood or wicker – you get the idea.
There's just something about a touch of rustic charm that is a natural fit for getting a cozy fall vibe.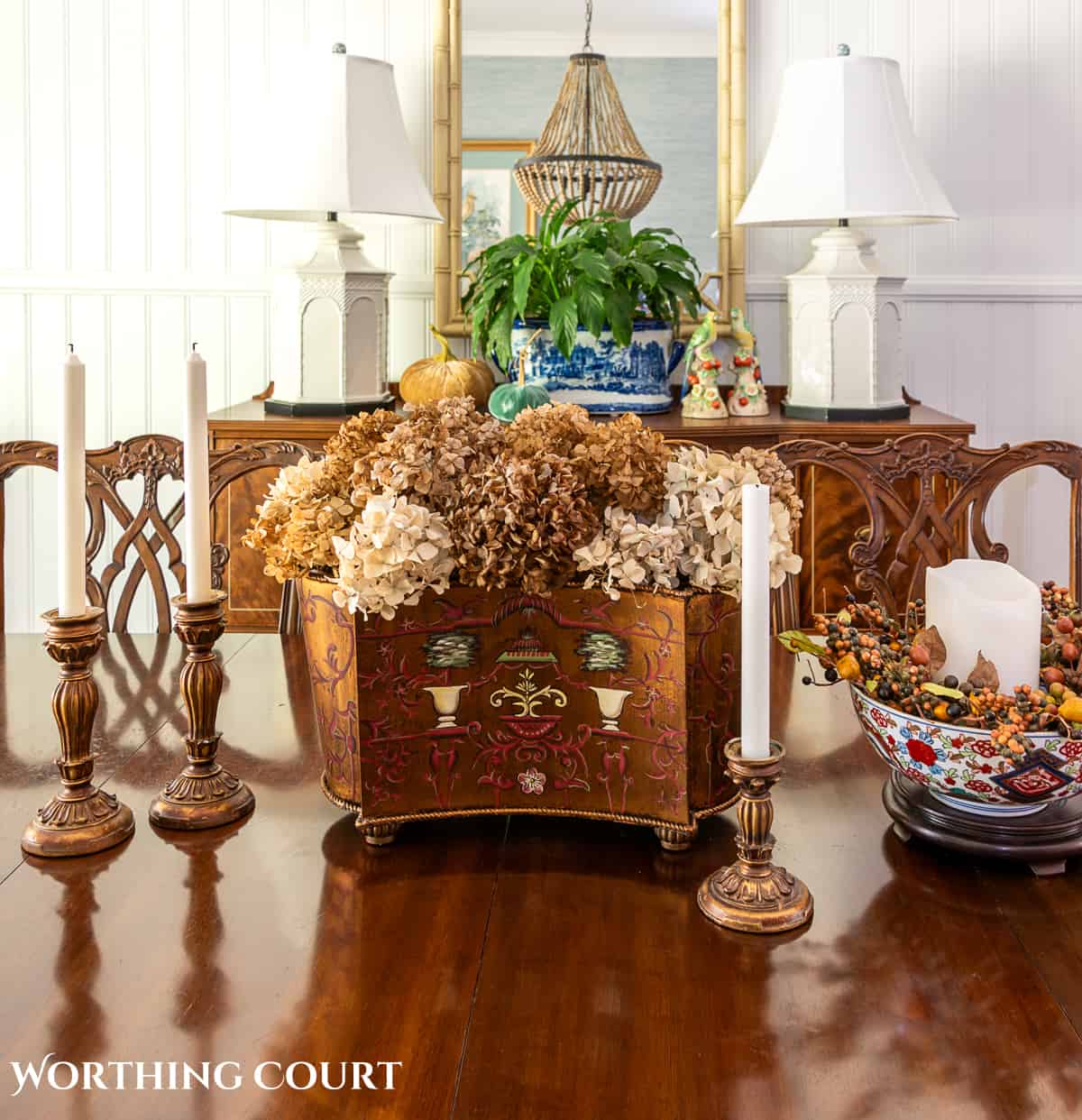 Pillows and other textiles provide physical warmth. Tactile textural decor pieces bring in a sense of nature. It's all about striking that perfect balance between different textures to create a space that's as visually inviting as it is touchably cozy.
Create Ambiance With Fall Scents
If layers of texture is the under appreciated secret ingredient, then including fall scents is one of the biggest under rated cozy fall aesthetic ideas!
It's what you need to complete the recipe for a truly cozy autumn atmosphere in your home.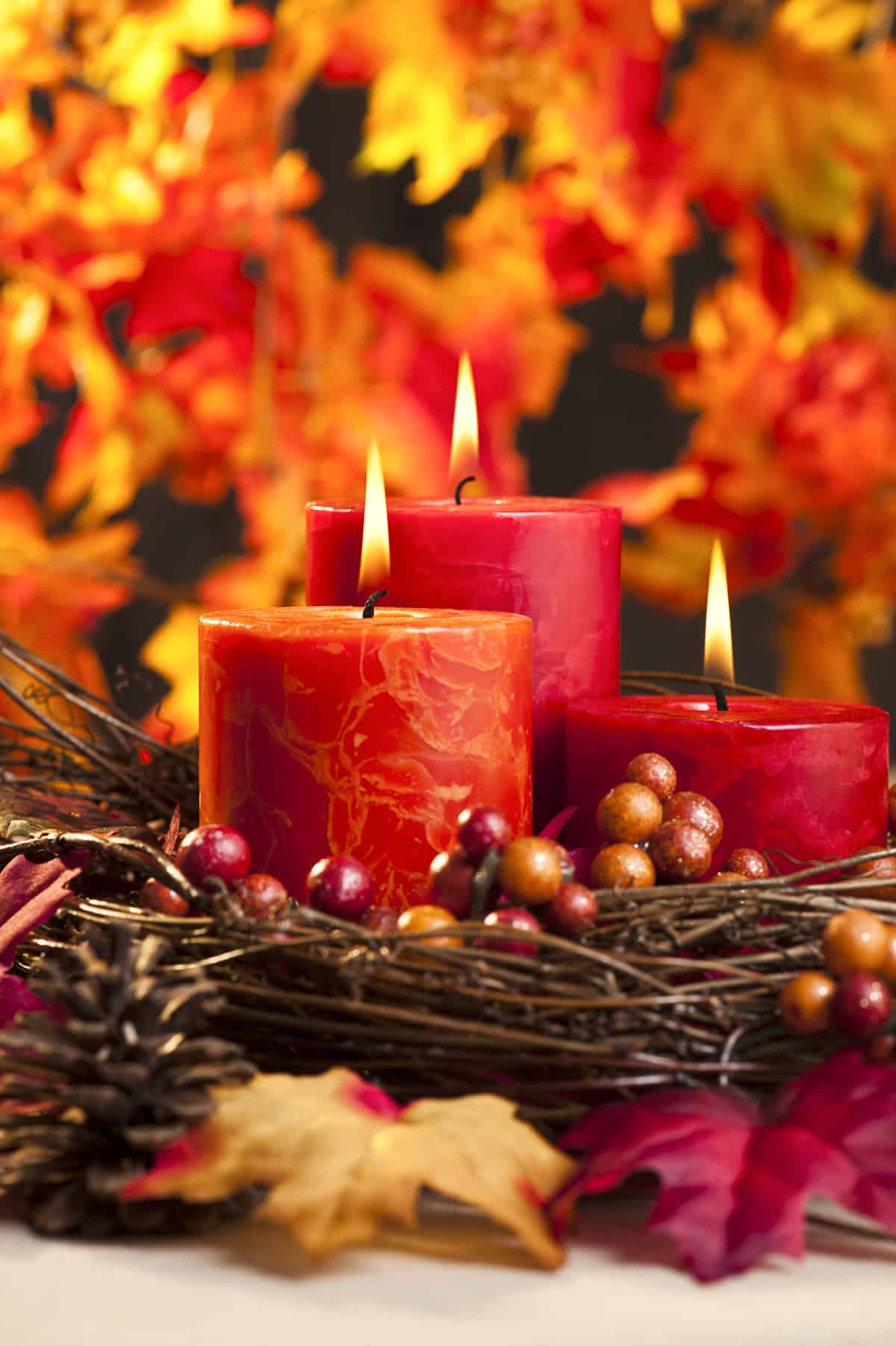 Seriously though, the power of smell is, well…..it's powerful!
Any scent has the ability to transport us back to another time and place. But a fall-scented candle can instantly transform you back to that moment of sipping hot apple cider by the fireplace or taking a crisp walk through the woods on a chilly afternoon.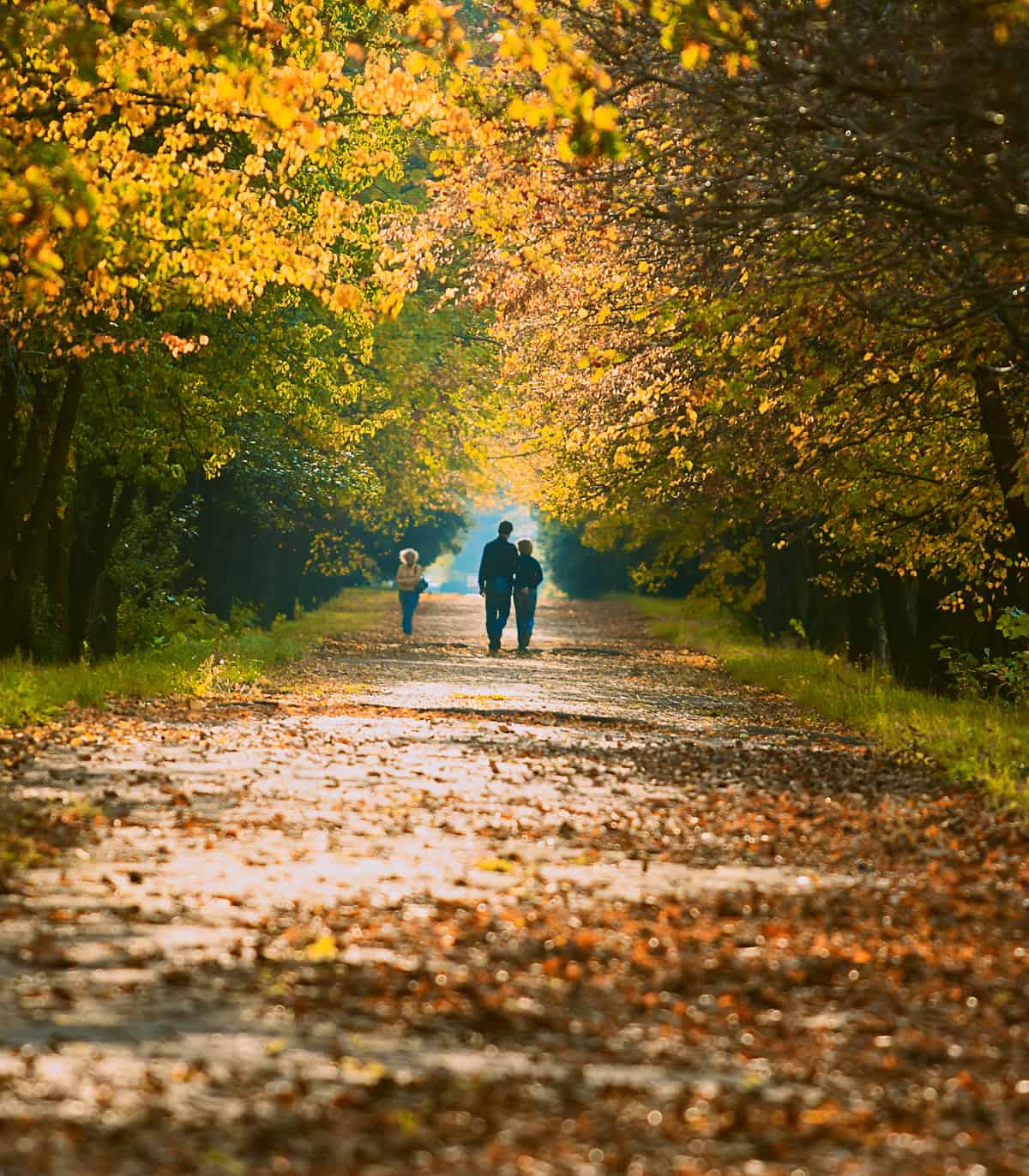 Of course, you can add delightful autumn aromas by using essential oil diffusers or placing some potpourri in a bowl.
TIP: If one of your favorite ways to bring the spirit of fall into your home is with a candle, I highly recommend THIS SCENT. Of all the candles and scents that I have tried over the years, this one is the epitome of putting me in a fall mood. I place a special order for it every single year and burn it all season long.
We can't talk about adding fall scents to your home without talking about the scents from cooking and baking fall food!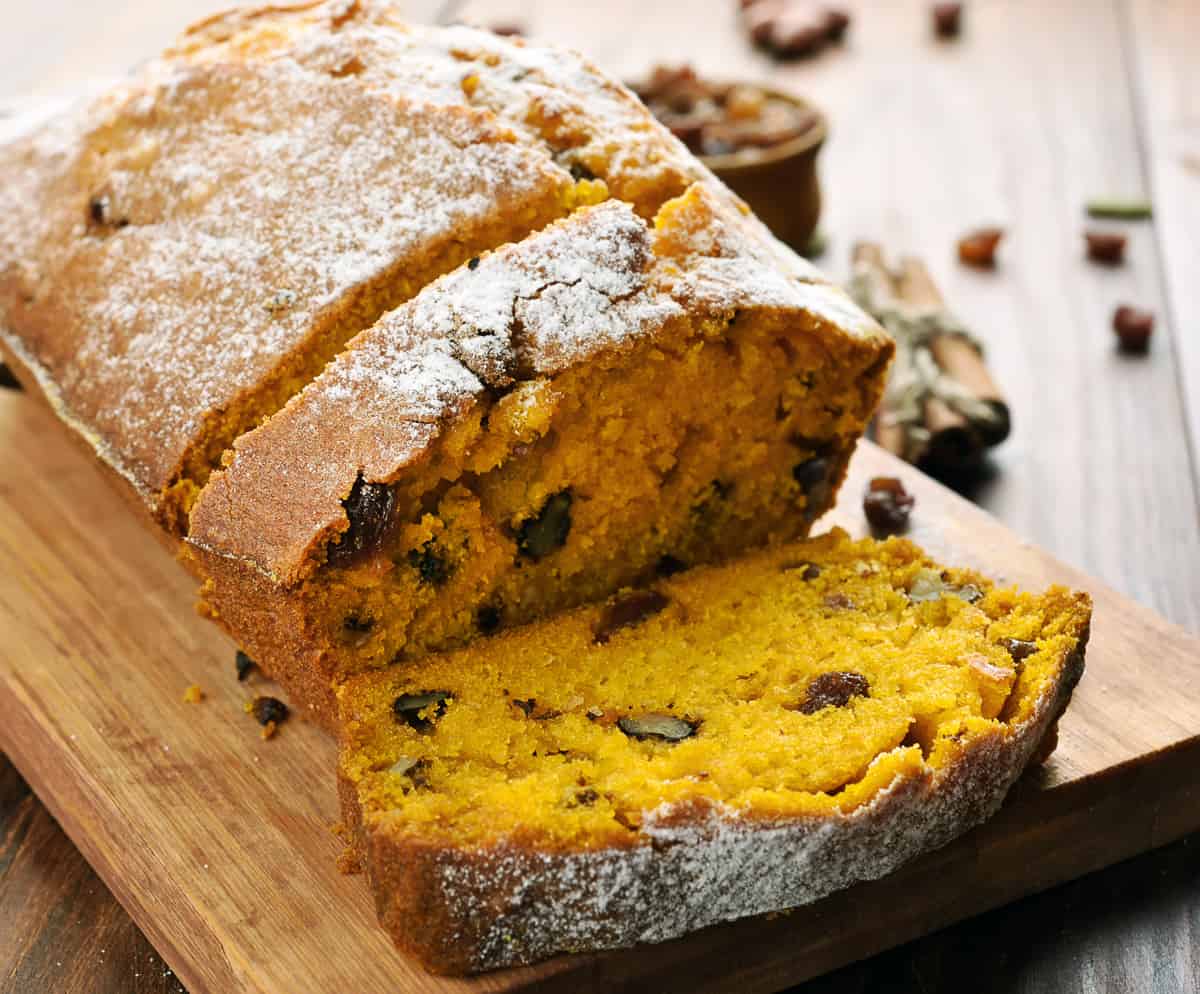 There are four fall recipes in particular that that go hand-in-hand with fall for me and I've shared them here on the blog:
Cozy Up Your Outdoor Space (Front Porch Edition)
Don't forget to cozy up your outdoor space too! Your front porch is your home's welcoming handshake to the world, and is your one chance to make a cozy first impression.
Start by adding a welcoming wreath to your door with all of your favorite fall colors. Wreaths are one of the easiest DIY projects for any season!
Need ideas? Check out this blog post with 8 different ideas for celebrating the harvest season right on your own front door.
Set the stage for the season on your porch by layering throw pillows and cozy blankets on outdoor chairs. We've found that our front porch is the perfect place to get under a comfy blanket and enjoy a hot drink while watching the leaves change color from day to day.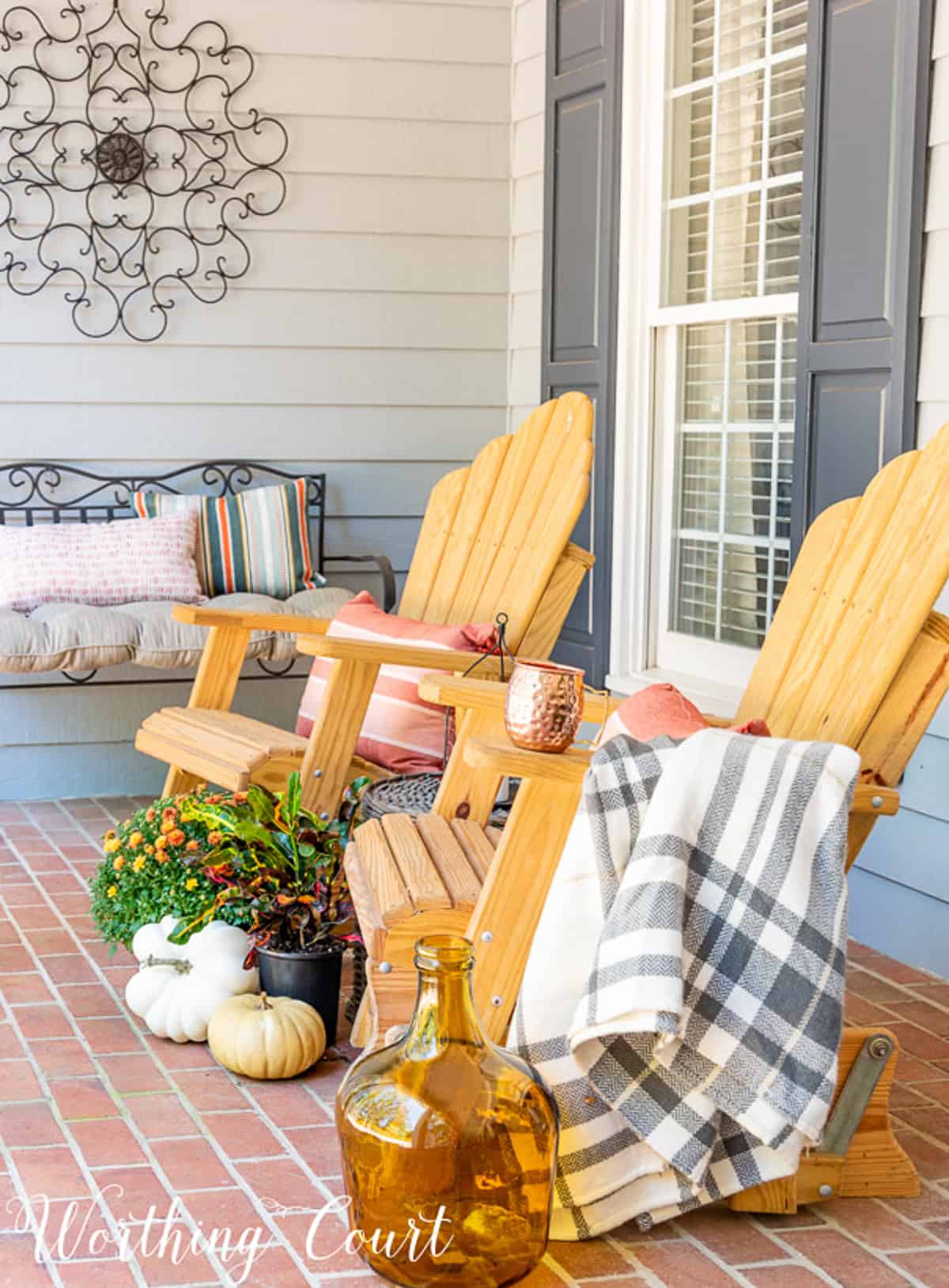 If it's especially chilly, we've even been known to plug in a small space heater to keep our toes toasty. Of course, using a heater outside isn't something we'd do on a rainy day.
Your front porch can be the backdrop for all sorts of outdoor gatherings and hanging out there just might turn out to be your favorite thing for enjoying a gorgeous autumn day.
Incorporate Seasonal Decorative Elements
Creating autumn aesthetics in your home is all about bringing the outdoors in, don't you agree? Adding simple touches of fall foliage and natural elements into your decor can instantly infuse your home with that wonderful cozy autumn vibe.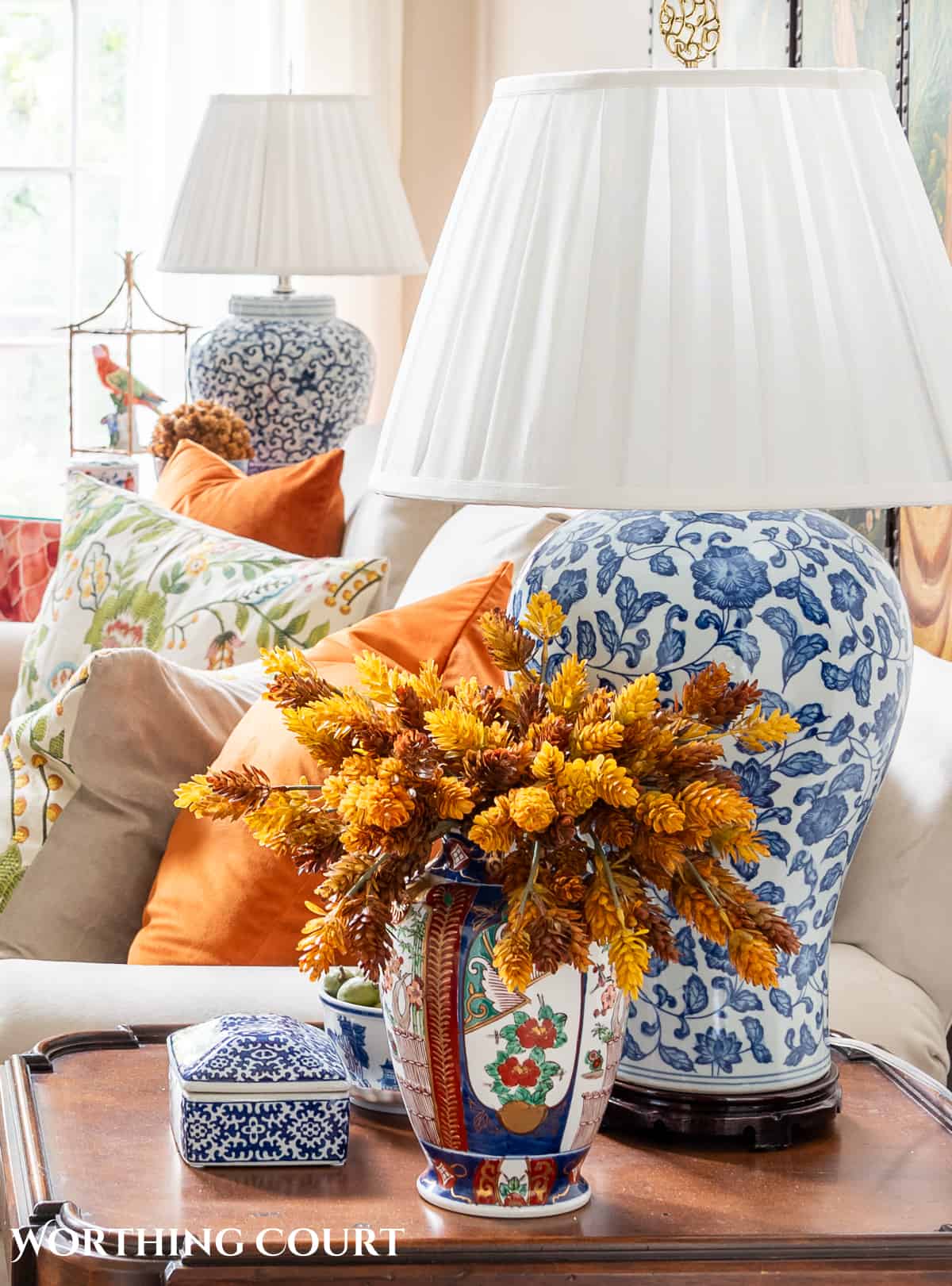 It's hard to beat timeless accents such as pumpkins, gourds and colorful autumn leaves. Small pumpkins can be scattered around your home, placed on tables, your fireplace or even used as part of a fall centerpiece.
And today's faux pumpkins have come a long way, which makes decorating with them so much easier than making the effort to visit to the pumpkin patch.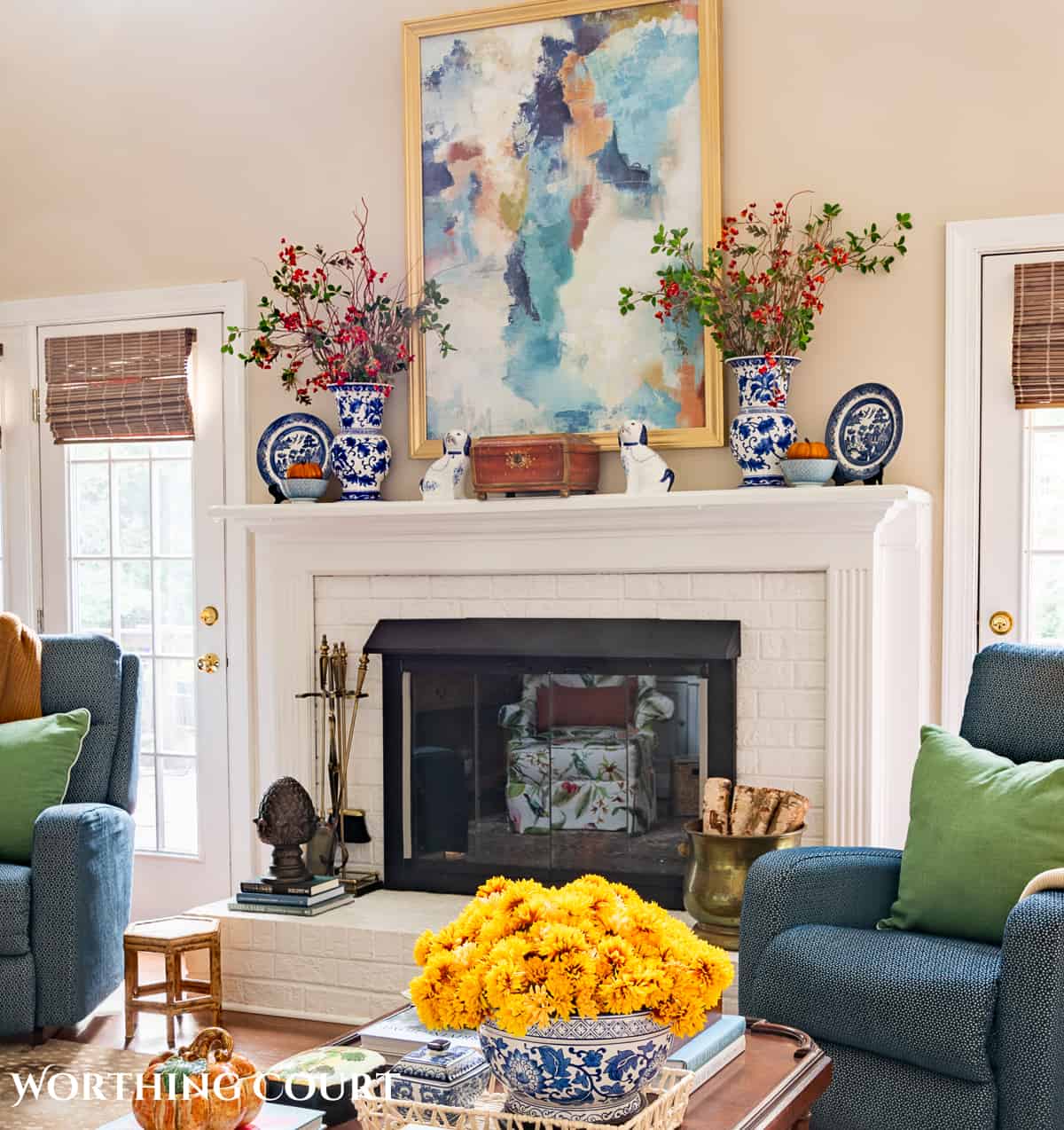 Need some inspiration? You might be interested in this blog post, which is loaded with ideas for adding fall decorative elements to just about every room in your home.
No matter what items you choose to include in your fall decor, the key is to create a cohesive look without overwhelming your space. You'll want to strike a balance that ensures that your decorations enhance the seasonal imagery, not take it over.
Bring Fall To The Table
Your dining table is a great place to take your fall aesthetic to the next level.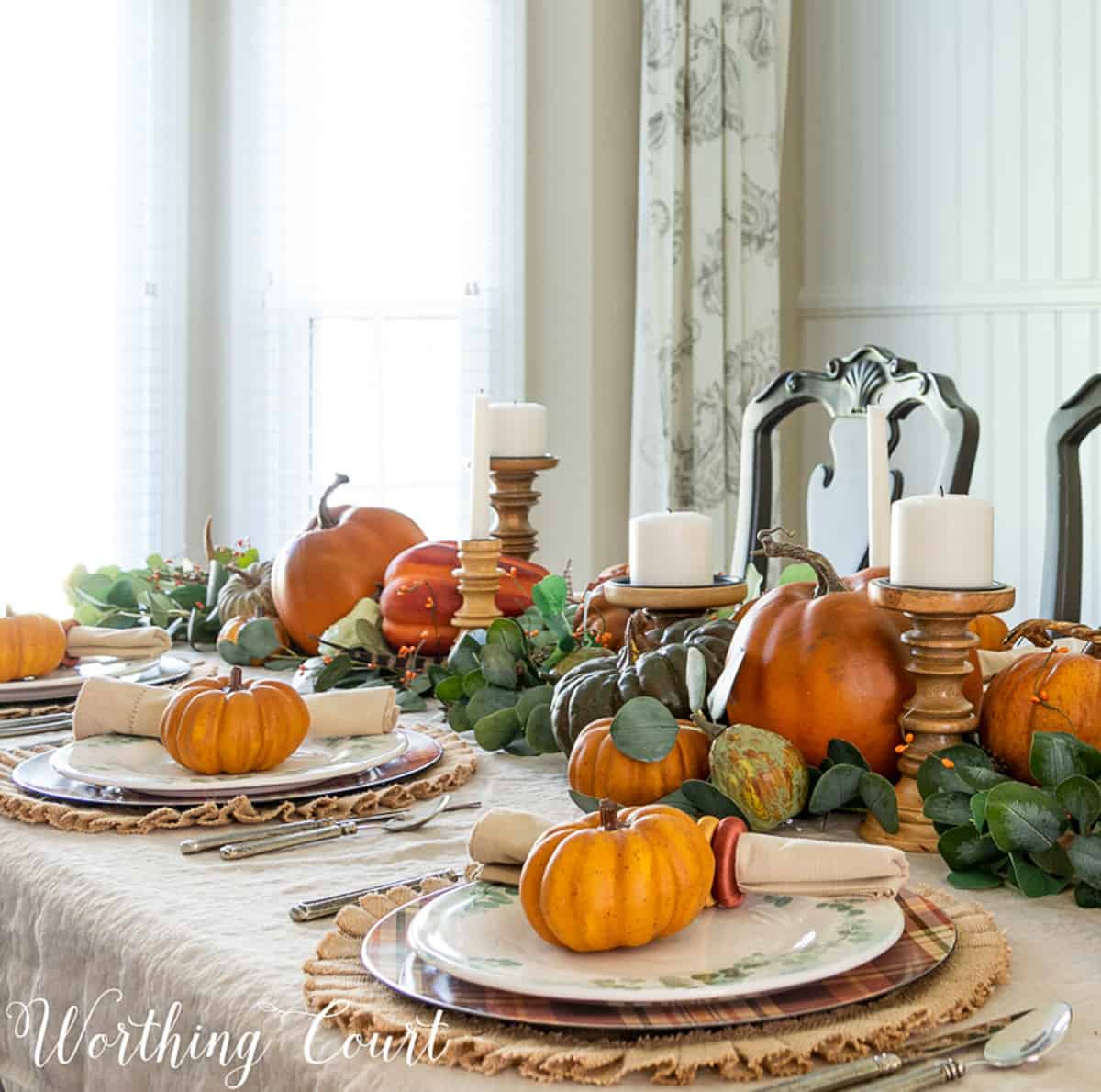 There are two camps here: 1) some keep their table set for fall for the entire season and 2) others only set a special table for an occassion. I'm in camp #2, but neither one is incorrect – it's just your own personal choice.
Using table linens and dishware in warm tones is an easy way to set a table this time of year, but remember that small details can make a big impact. It's about creating a visual feast to complement the delicious meals of the season!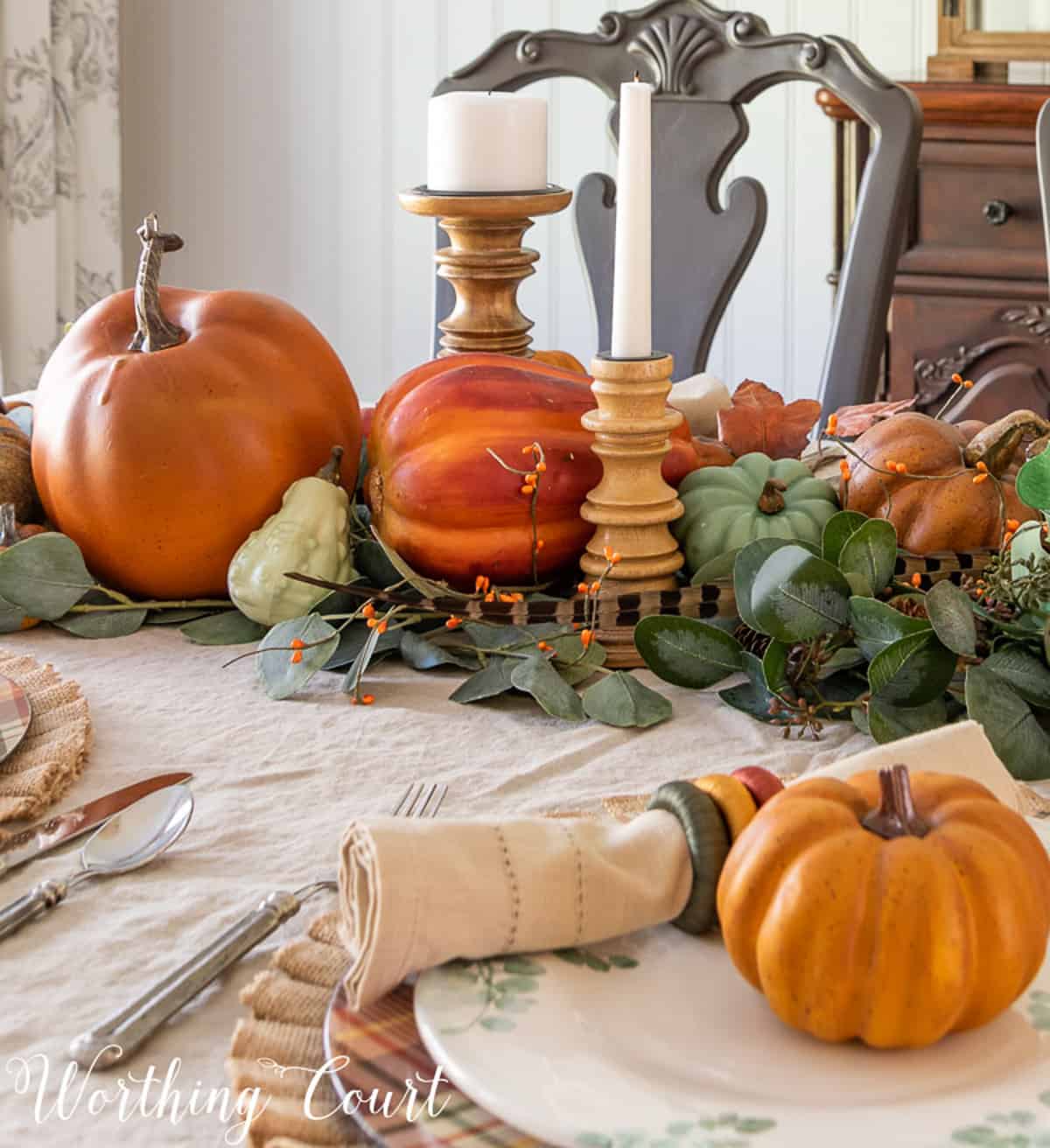 I highly recommend taking a few extra minutes to set those tables for a dining experience that captures the cozy essence of fall!
All of these things – warm hues, inviting textures and seasonal scents – work together to evoke that wonderful feeling of crisp leaves underfoot, cozy evenings by the fireplace, and cherished moments with loved ones.
So, go ahead and create a space that radiates the warmth, comfort, and joy that the fall season brings. Whether you're sipping cider on your front porch or hosting a lively dinner party, your home is now ready to embrace the magic of autumn. Happy decorating!