Are you wondering when it's okay to put out your fall decor?  It's really a personal choice.  Using this handy timeline will ease you into the process and make it much more enjoyable!
If you spend any time at all on social media, this is the time of year that you'll likely start hearing chatter about when it's okay to decorate for fall.  In case you haven't noticed, there are some very strong opinions out there!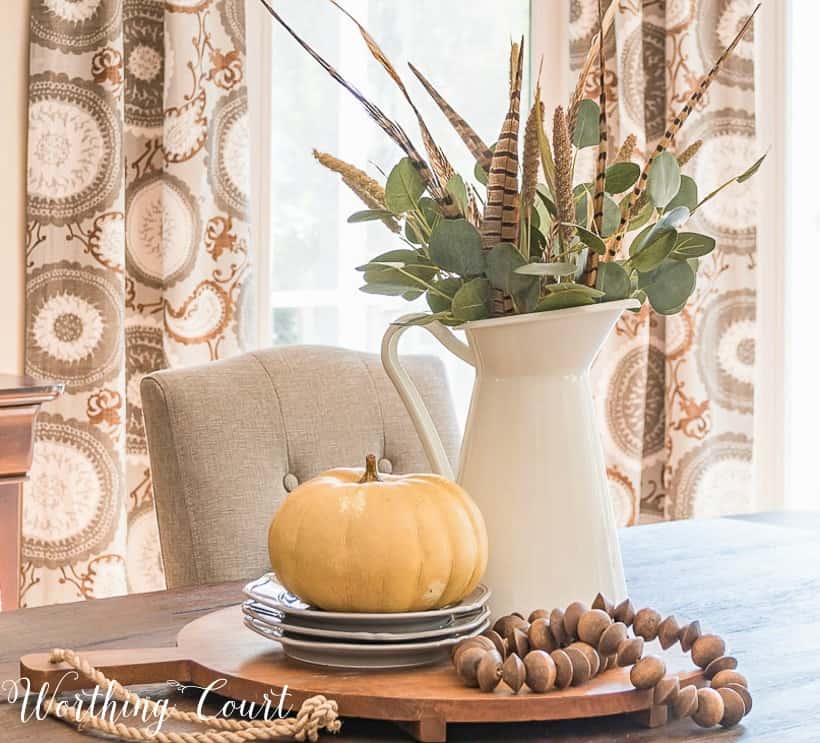 There's a part of me that wants to jump in and say, "settle down people!".  When to put out your fall decor is strictly a matter of personal choice.  There are those of us that do it early and those of us who prefer to wait until fall officially arrives in September.  Neither opinion is right or wrong – do whatever makes YOU happy.
As for me, I'm in the camp of starting the fall decorating process early.  In fact, I've already decorated my mantel and stripped the summer decor out of the rest of the house.  This photo was shot with my phone and isn't the greatest, but here's a little sneak peak that will give you an idea of the color palette I'm using this year.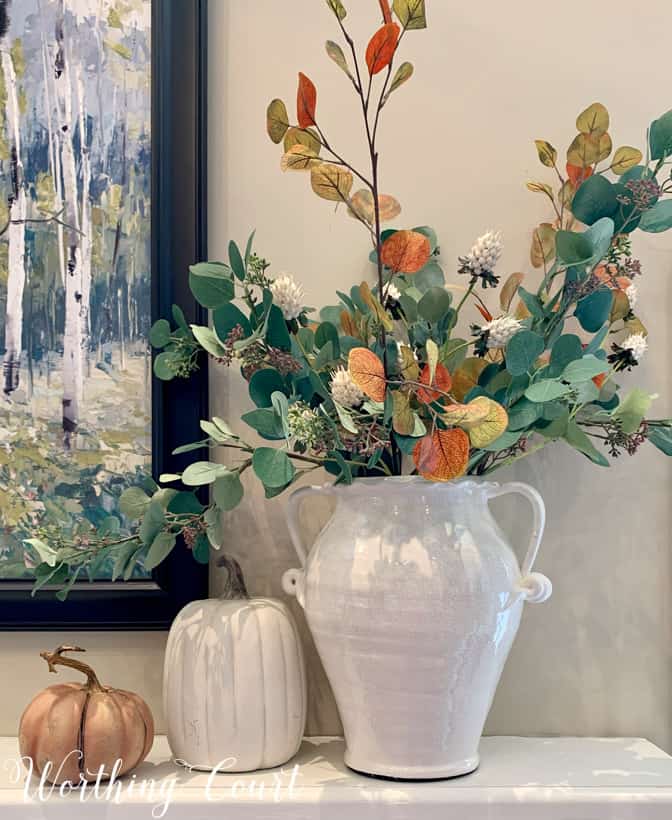 I'm changing things up a bit with my fall decorations this year.  I'm doing my best to give more of a subtle nod to the season by using more muted tones of fall colors.  I'm also backing away from how many fall decorations I put out by strategically placing just a few touches throughout my home.
If you're like me, this is the time of year when things seem to pick up and our time becomes more limited, so it can be a real struggle to find time to do any decorating.
Since I know that switching your decor from season to season can seem daunting, I've put together a fall decorating timeline that you can print for free!
The fall decorating timeline is broken into 4 weeks with weekly doable assignments.  It's designed to start whenever you like and will help you ease into fall so that when you reach the end, all your decorations will be in place and you won't feel stressed out!  Start the timeline whenever you like.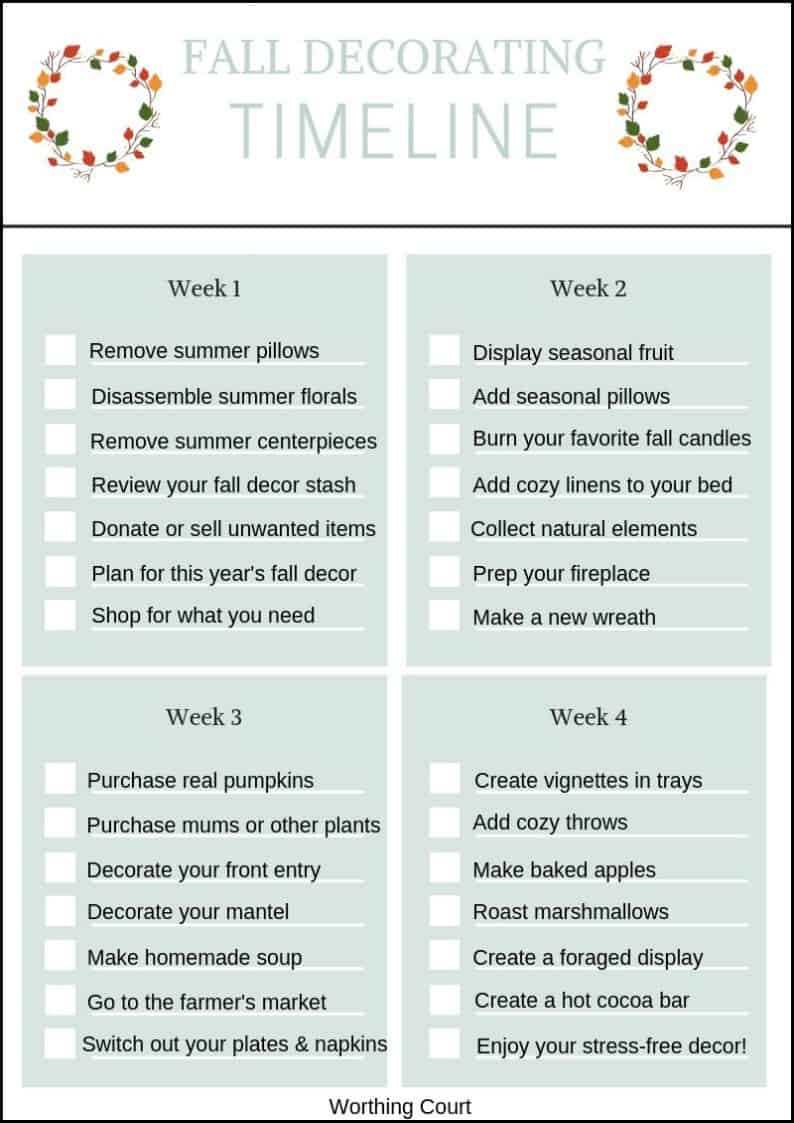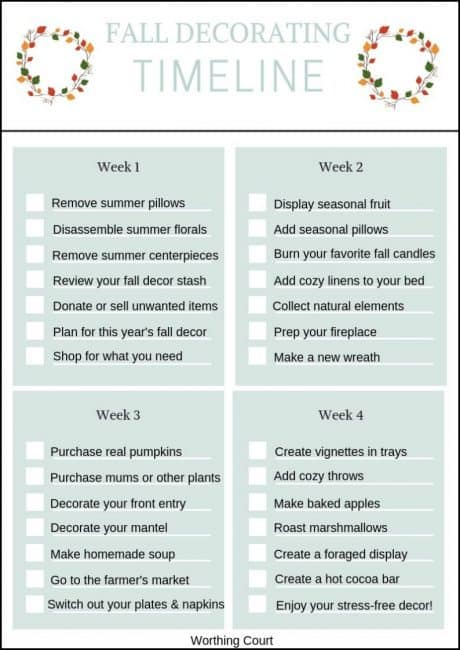 WEEK 1:
Now is the time to put away all things summer – pillows, florals, centerpieces, throws and any other summer tchotchkes.
Create a blank slate so that you can plan how you'd like to decorate for fall this year.
Review what's already in your fall stash.
Shop for any items you may need to bring your plan to life.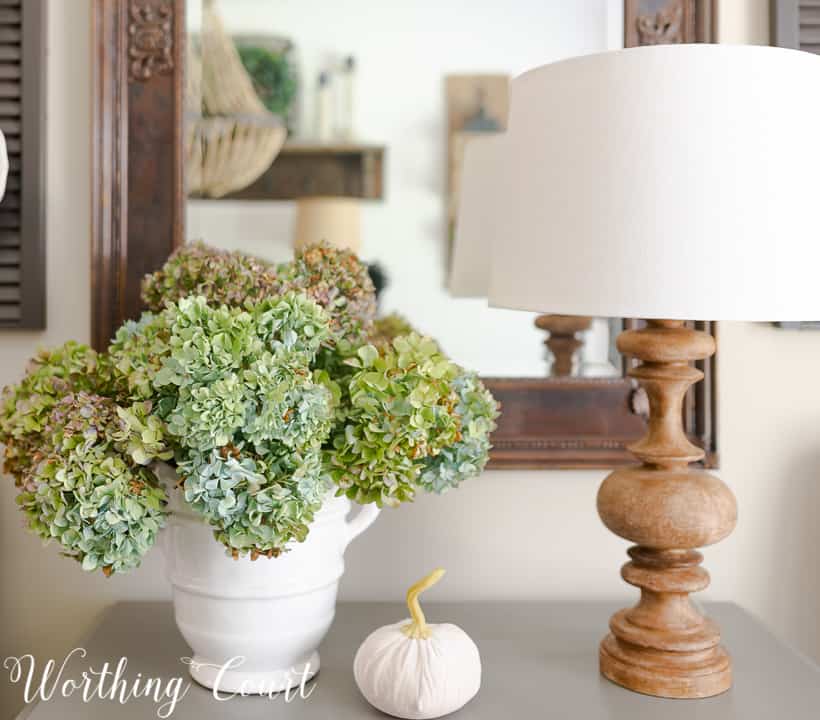 WEEK 2:
Start easing into the season by displaying seasonal fruit
Go ahead and add seasonal pillows.
Add cozy linens to your bedroom.
Prep your fireplace in anticipation of those cozy fall nights.
Take a nature walk to collect natural elements like pine cones and acorns.
Make a new wreath or other fall craft.
Mood starter – burn your favorite fall candles.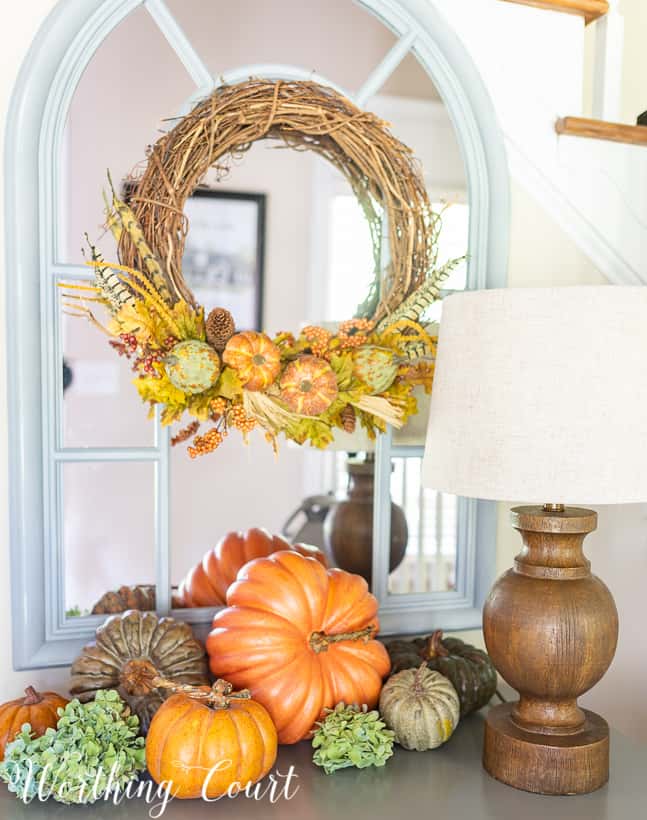 WEEK 3:
Purchase real pumpkins and gourds.
Purchase chrysanthemums and other seasonal plants.
Decorate your front entry.
Decorate your fireplace mantel.
Switch out your dishware and table linens.
Mood starters – visit the farmer's market, make a pot of homemade soup.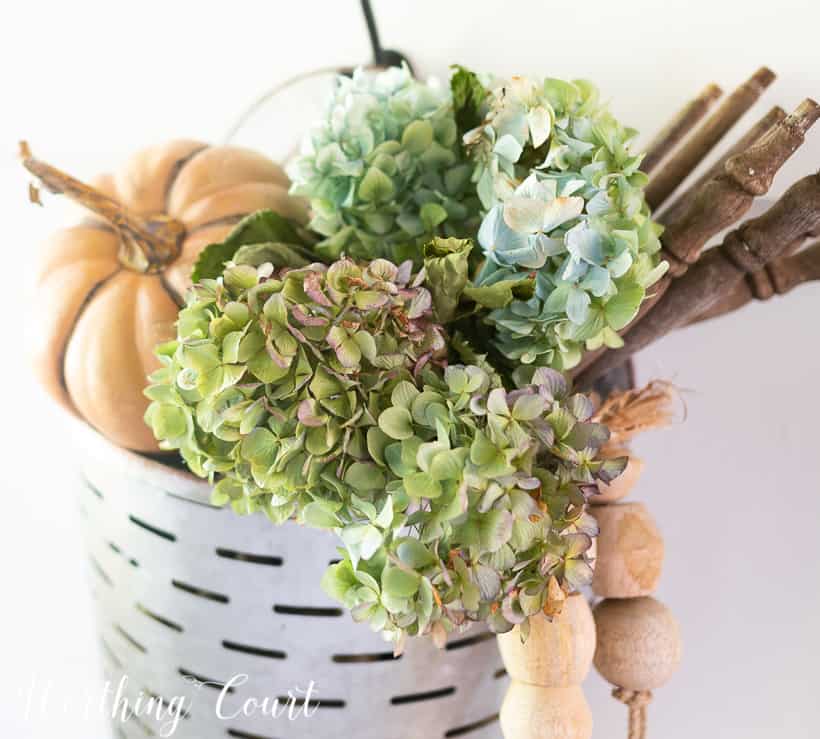 WEEK 4:
Create vignettes for your coffee table and other occasional tables.
Add cozy throws.
Create a foraged display using items you collected on your nature walk.
Create a hot cocoa bar.
Mood starters – make baked apples (get my World's Best Baked Honeybaked Apples recipe HERE), roast marshmallows
Enjoy your stress-free fall decor!