Principles Of Interior Design Week 7: Details In Interior Design
The why's and how's of using details in interior design and how to go about successfully incorporating them into your home.
This principle of interior design is one of the most important for completing a home or room that is well designed. The most beautiful design in the world will fall flat without including those supporting details!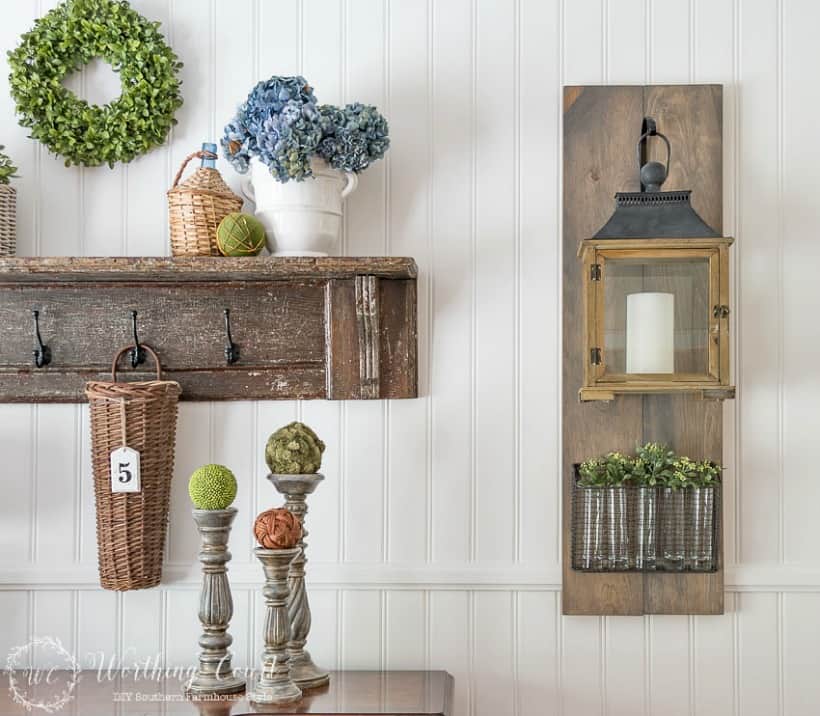 When decorating our homes, most of us know what we like, but have no idea how to pull it all together. This series is focused on helping you to overcome that and get you well on your way to being able to successfully decorate your home, no matter your budget. CLICK HERE to see the rest of the series!
I've been eagerly awaiting the entire 7 weeks of the Principles Of Interior Design Series to talk about my favorite one of all – design details! This is the most fun and enjoyable part of the entire design process to me.
WHAT DOES DETAILS IN INTERIOR DESIGN ACTUALLY MEAN?
When this topic comes up in the world of interior design, it pretty much means paying attention to a room's smallest details. Everything from light switches to cabinet hardware, to the throw pillows you use and all of the details in between.
It's when you don't cut corners and do your best to ensure that every last detail is in place that a design project truly becomes successful.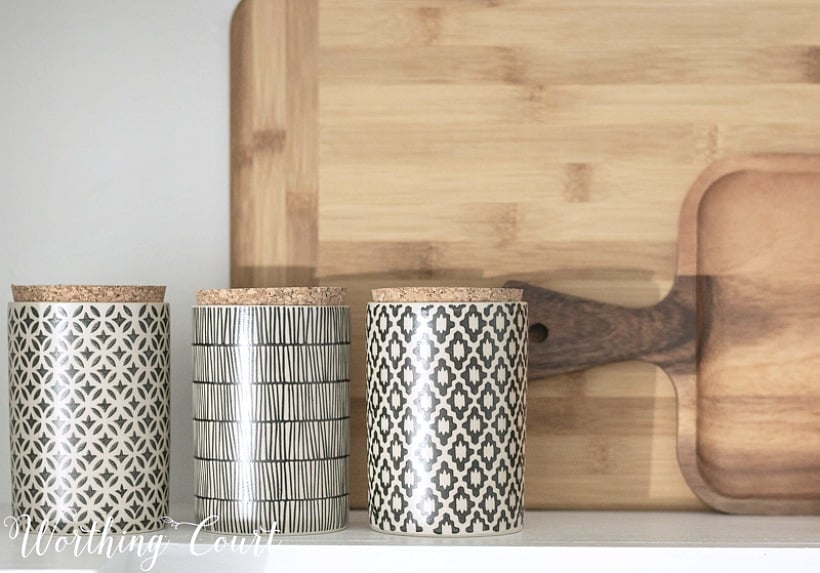 WHY ARE DETAILS SO IMPORTANT IN INTERIOR DESIGN?
All those details serve to enhance a room's overall look and is a step to a room's perfection. Without paying close attention to them, the space just won't look as polished and as finished as it should.
Those little details may not have much of an impact on their own, but when carefully combining them together you will have composed a perfectly pulled together, perfectly finished room.
Small details are the final piece of a room's "outfit" and can give you the stunning, finished look you're working toward.
They add importance and add unity to the overall design.
Overlook the use of details in interior design and your room will likely look unfinished.
Finding the right details to add to a room's design can often be the most time consuming part of a decorating project, so don't get discouraged! A rushed job will often leave your room looking and feeling like something is lacking, so take your time and be patient.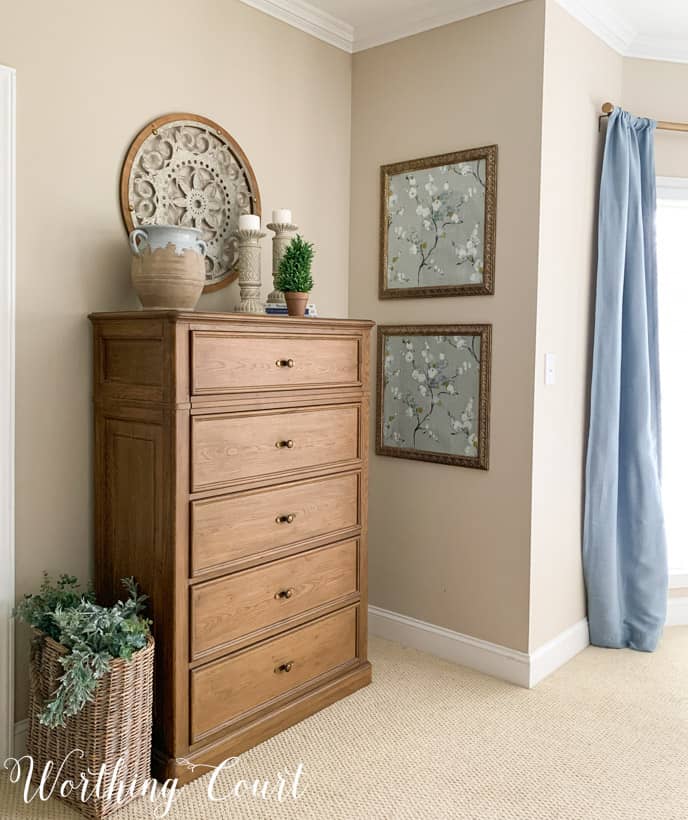 TYPES OF INTERIOR DESIGN DETAILS
This is quite a broad topic and ranges from large in size to the tiniest of design details! Take a close look around the room you are currently in – every little thing is a different type of design detail:
Flooring
Types of lighting
Switchplates and plug outlet covers
Furniture details, such as nailhead trim, cushion piping, the shape of the feet, etc.
Accessories
Wall treatments and art
Pillows
Plants
Window treatments
Architectural trim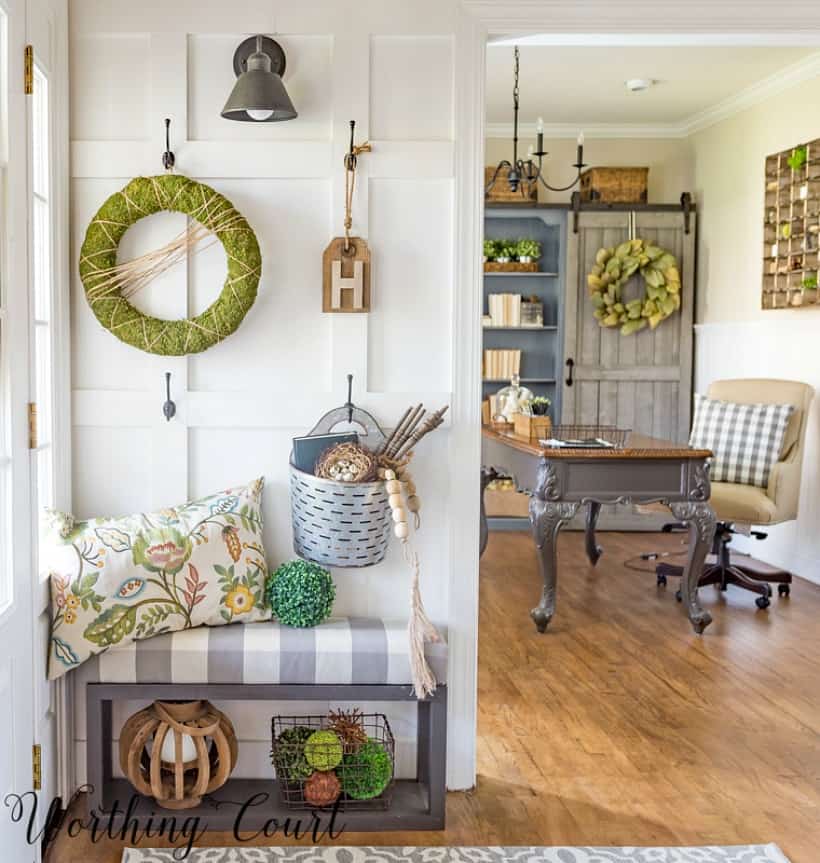 HOW TO ADD THE RIGHT INTERIOR DESIGN DETAILS TO A ROOM
Make sure you have a plan for the overall design of the look you're striving for in your room. Creating a design board is one of the best ways that I know of to check for the cohesiveness of your design ideas before actually doing any work or spending any money. Adding all the details in the world to a room won't make up for a poor design foundation.
Some details, such as adding nailhead trim to furniture, will need to be done near the beginning of the project. But for decisions that don't have to be made at the beginning, make sure you've created a strong base to build from, which means reviewing and making sure that you've taken the previous 6 Principles Of Interior Design into consideration.
Work toward becoming adept at layering all types of the details in your room. This is a concept that can take a little practice, but you can get loads of tips in this blog post that is completely dedicated to the subject.
Don't go overboard or you risk winding up with a room that appears cluttered rather than thoughtfully put together.
Add life to a room's design by incorporating greenery, whether real or artificial.
Remember to include a variety of different types of textures.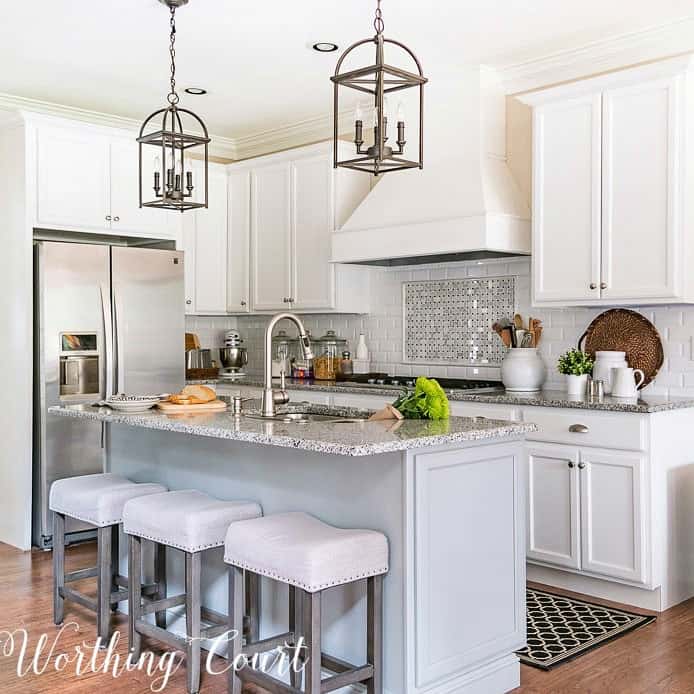 The design details in a room are like the sprinkles added to a bowl of ice cream. The ice cream may taste good on its own, but it's SO much better with sprinkles!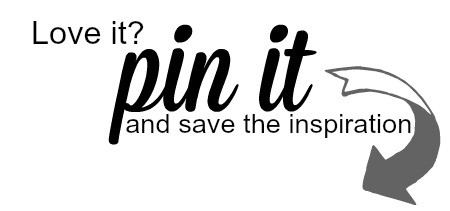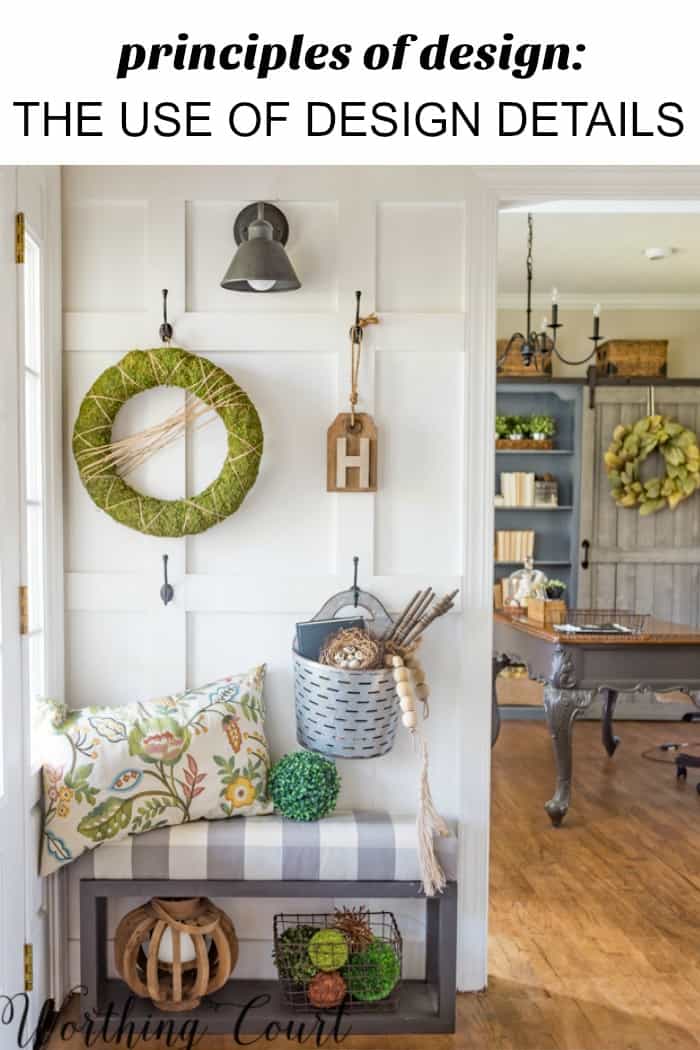 HERE ARE LINKS TO THE ENTIRE OF THE SERIES:
WEEK 1: PRINCIPLE OF UNITY IN DESIGN
WEEK 2: THE PRINCIPLE OF EMPHASIS & FOCUS
WEEK 3: THE PRINCIPLE OF CONTRAST
WEEK 4: THE PRINCIPLE OF DESIGN, RHYTHM & MOVEMENT
WEEK 5: THE PRINCIPLE OF SCALE & PROPORTION
WEEK 6: THE PRINCIPLE OF USING NEGATIVE SPACE